A fantastic stop in between Richmond and Washington DC is the city of Fredericksburg, VA.
This is a guide to the best things to do in Fredericksburg VA for first-time visitors.
Are you planning your trip to Fredericksburg last minute?
Best Hotels in Fredericksburg:
🚗 Looking for the best way to get around VA? Click here to check rental car rates for Virginia!
Over the years, whenever I made a day or weekend trip from Richmond up to Northern VA or DC, my family would often stop in Fredericksburg.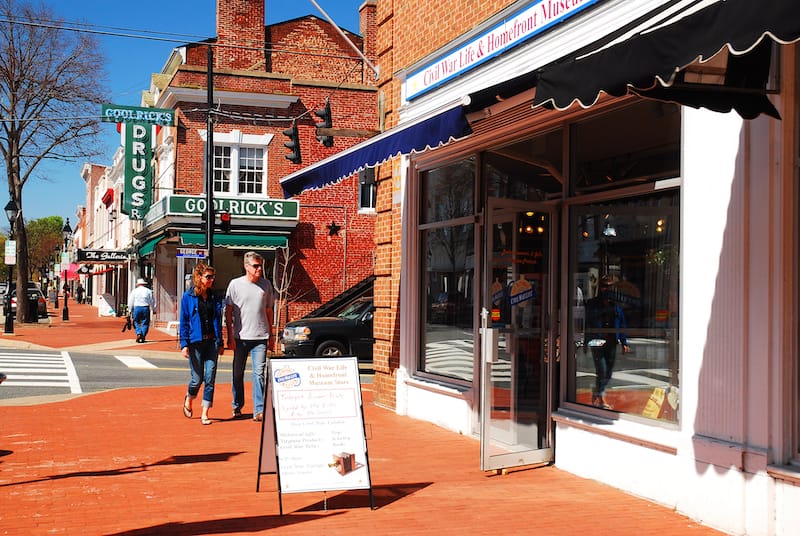 It was often to eat or do some shopping (there were many outlets there), but I quickly learned that the city had far more to do than spend senseless amounts of money on things I really didn't need.
In fact, there is an insane amount of history in Fredericksburg!
This is a guide to what to do in Fredericksburg VA for first-time visitors. It really is one of the best weekend getaways in Virginia and I encourage you to make a trip there or stop when you are on I-95!
Did we miss any of the best Fredericksburg attractions or landmarks? Let us know in the comments! Thanks!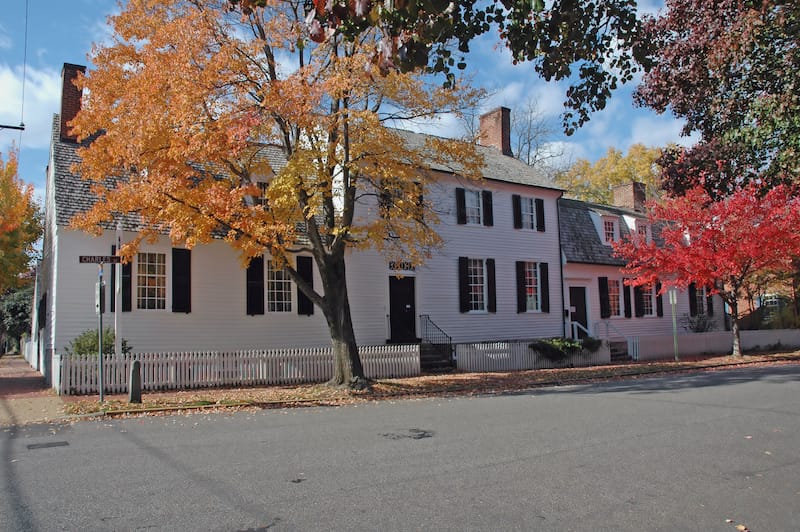 How to Get to Fredericksburg
Fredericksburg is one of the most accessible cities in Virginia! You can get there by driving off of I-95 north from Richmond or south from Washington DC.
It is also situated on the main Amtrak train line going from Richmond to Washington DC and stops right there!
Alternatively, you can try renting a car in Virginia or Washington DC and making your way there by vehicle!
Best Things to Do in Fredericksburg VA
Fredericksburg & Spotsylvania National Military Park
Fredericksburg and Spotsylvania County National Military Park consist of four major battlefields of the Civil War.
During these battles over 100,000 people were killed, wounded, or captured. When you visit the battlefields, you can check out the visitor centers, which feature documentaries about the battles and free guided tours in the summer.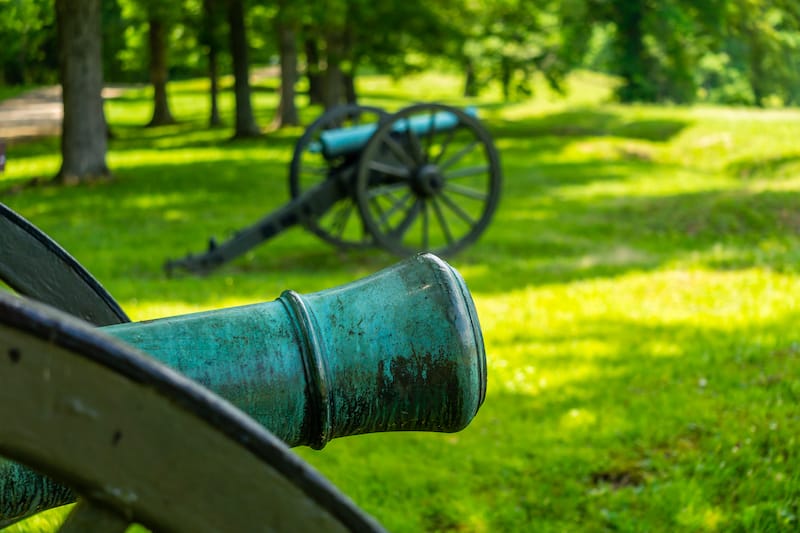 There are three historic buildings open to the public, and the park is open every day from 9 AM to 5 PM. The military park is where noteworthy battles took place during the Civil War.
In Chancellorsville, the Confederates won their greatest victory during the war, but Stonewall Jackson, one of the Confederate generals, died during this battle.
In Spotsylvania, the Union and Confederate soldiers fought one another in the pouring rain during a battle that was considered to have the most gruesome sustained combat. Check out the history for yourself with the driving tours and walking trails.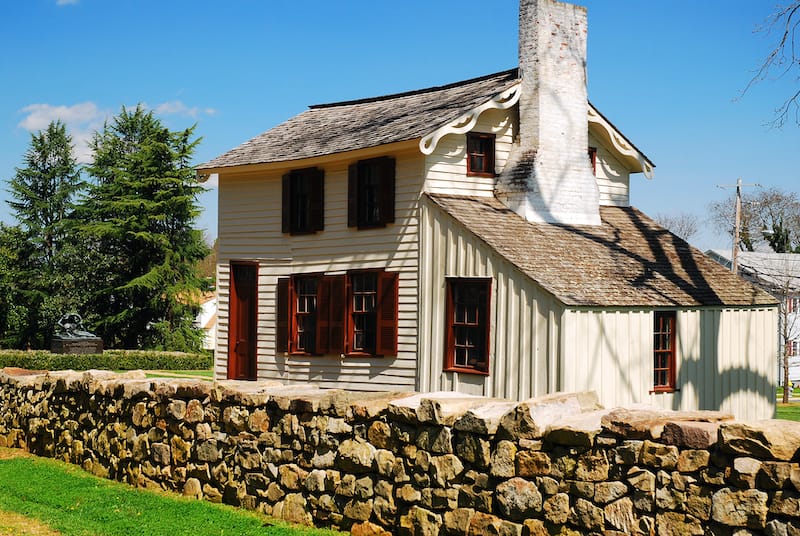 This is one of the designated national sights in Virginia and a must-visit place for history lovers (and it is an easy day trip from Richmond!)
Address: 1013 Lafayette Blvd
Website: https://www.nps.gov/frsp/index.htm
Spotsylvania African American Heritage Trail
The African American Heritage Trail, located in Spotsylvania County, is the perfect place to learn more about African American history and how it shaped our nation.
Here, you will be able to find out more about important events throughout history and the stories of brave African Americans in Spotsylvania County. You can also hear untold stories of the Civil War, Civil Rights Movement, and emancipation.
There are also eleven road signs that reveal stories you haven't heard before. When you visit the Heritage Trail, you will be able to take the driving tour to explore 75 miles of the 407 square miles of lush countryside to get a glimpse of history.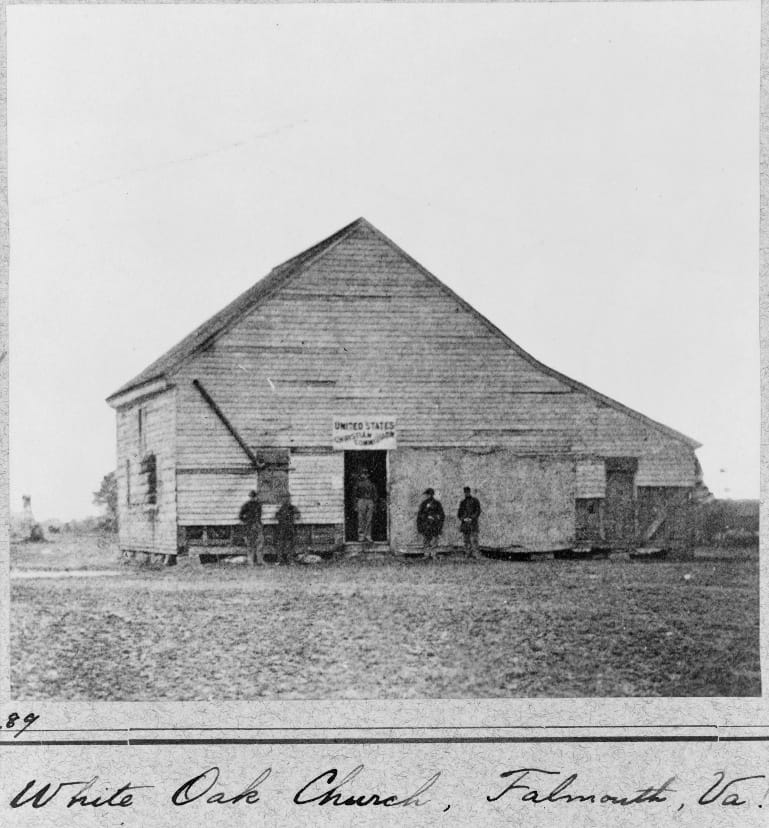 In the rural countryside, you will get to explore the churches developed by African Americans and the stories connected to each one. Check out the site's brochure for more information on each of the sites, as well as the interactive map to provide guidance on your tour.
You will want to return again and again to learn more about the fascinating history of the area, which you surely weren't taught about in school.
Address: 7565 Courthouse Rd
Website: https://www.spotsylvania.va.us/764/African-American-Heritage-Trail
George Washington's Ferry Farm
The George Washington Ferry Farm in Fredericksburg, Virginia, is another great spot for any history lover to check out during their visit because it is where George Washington spent several years of his childhood.
You can learn more about him and the place he spent his formative years with the guided tours offered there. You can take a 45-minute guided tour of the Kenmore House and a walk through the gardens, or a guided tour of the Ferry Farm and a self-guided tour of the grounds for 1.5 hours.
Due to the pandemic, the museum gallery and gift shop are closed, and most of the tour will take place outside. It is open from 10 AM to 5 PM in the peak season from Monday to Saturday and noon to 5 PM on Sundays.
When you arrive, you will check-in at the Visitor Center, and then receive a map of the farm to check it all out.
Address:1201 Washington Avenue
Website: https://kenmore.org/visit-ferry-farm/
Craft Beer in Fredericksburg
If you're a craft beer lover, don't worry – Fredericksburg has you covered!
There is plenty of craft beer in Fredericksburg to keep your taste buds satisfied and some of the best Fredericksburg breweries and bars are below:
Red Dragon Brewery (1419 Princess Anne St)
Spencer Devon Brewing (106 George St)
Highmark Brewing (390 Kings Hwy)
Strangeways Brewing Fredericksburg (350 Lansdowne Rd)
Maltese Brewing Company (11047 Pierson Dr B)
6 Bears & A Goat Brewing Company (1140 International Pkwy)
View this post on Instagram
Hugh Mercer Apothecary Shop
Another great historical spot to check out in Fredericksburg is the Hugh Mercer Apothecary Shop, which is a museum of medicine, pharmacy, military, and political affairs.
Dr. Hugh Mercer was famous in the Fredericksburg area for his medical treatments. Some of his most iconic treatments featured unthinkable ingredients like crab claws, snakeroot, and lancets. He practiced medicine for 15 years, and one of his most famous patients was Mary Washington.
Mercer died during the Battle of Princeton in the Revolutionary War. You can learn more about his medical practices at the museum, which is open Mondays, Fridays, and Saturdays from 10 AM to 4 PM and on Sundays from 12 PM to 4 PM.
You can get the Heritage Pass, tickets, or become a member of the Washington Heritage Museum in order to visit. In addition, check out the site for more details on hosting an event.
Address: 1020 Caroline St
Facebook: https://www.facebook.com/HughMercerApothecaryShop/
Gari Melchers Home and Studio
For art lovers, the Gari Melchers Home and Studio is absolutely mandatory when you visit the Fredericksburg area! Here, you will be able to visit Fredericksburg's art center, which also displays the Belmont collections' artworks and furnishings.
Belmont is the home of American artist Gari Melchers. At the estate, you can check out the historic home, art studio, galleries, tours, gardens, historic buildings, and walking trails, giving you plenty to do during your visit.
View this post on Instagram
The museum is open weekdays from 10 AM to 4 PM and weekends from 10 AM to 5 PM. You can also check out the garden and trails for free every day. Although bicycling is not allowed on the woodland trails, there is a bike track at the Belmont-Ferry Farm Trail.
If you want a tour of the house, it's a good idea to plan an hour and a half, which includes a 12-minute introductory film and a 30-minute tour of the house museum. You will also check out the gallery spaces, restored gardens, and grounds.
When you're there, please also check out the nearby Fannie Roots House or learn about its history.
Address: 224 Washington St, Falmouth, VA
Website: https://www.garimelchers.org/
Alum Spring Park
This hidden treasure in Fredericksburg is every nature lover's dream. Located at the end of Greenbrier Drive, the stunning Alum Spring Park features everything you need for an outdoor adventure.
The park has a picnic shelter, horseshoe pits, picnic tables, grills, play equipment, and walking paths. For everyone visiting with their families, this is also the perfect place to visit with children.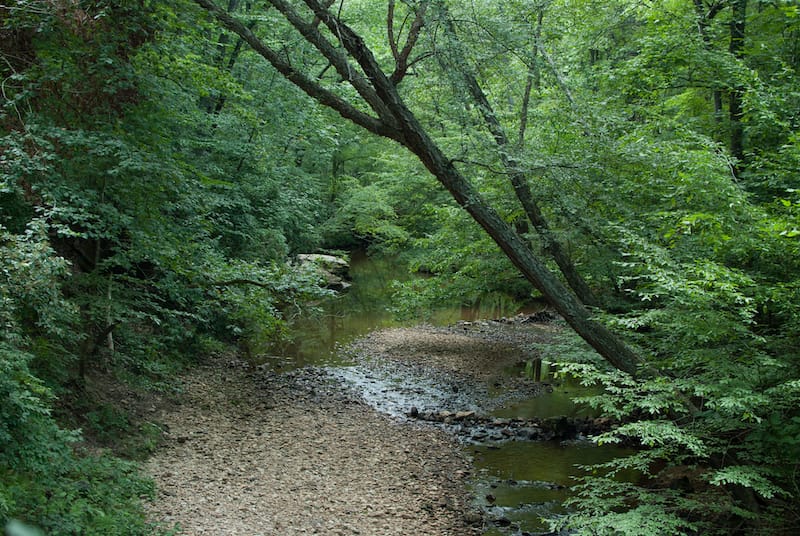 Cool off in the summer in the shade provided by the warm trees or go on a picnic with friends and family. You can also rent the shelter for a reservation if you want to plan an event.
The park is open every day from dawn to dusk, and the perfect spot to visit if you want to get away from your city life. Since it features grills, you can also bring along your lunch and spend a wonderful day in the heart of nature.
Address: 1 Greenbrier Dr.
Website: https://visitfred.com/attraction/alum-springs-park
Bacchus Winery
If you love wine, then you have to check out the Bacchus Winery in Fredericksburg. Here, you will be able to get a unique winery experience with a large selection of wine and gourmet food.
In addition, you will be able to participate in wine tastings, try before you buy, classes for beginners and professionals, and so much more.
Another amazing feature of the winery is that you will have the opportunity to make your own wine, cider, mead, or beer using a wide variety of ingredients that come from all over the world, and you will be provided with all the equipment and supplies you need.
View this post on Instagram
The winery also offers classes where you can learn how to make your own wine, as well as learn more about the history and chemistry of wine. If you will be spending a lot of time in Fredericksburg, this 9-week class can prove to be a great experience.
You can also purchase bottles of wine for personal use, and you can get sparkling wine in kegs for wine on tap. The winery sometimes offers wine and paint events, too, which can be a great way to spend some time with friends or family.
Address: 6320 5 Mile Centre Park #315
Website: https://www.bacchusva.com/
Chatham Manor
One of the most beautiful and historic homes in America is Chatham Manor. It was initially a headquarters and hospital for the Union Army during the Battle of Fredericksburg, which was built by William Fitzhugh.
After it was destroyed during the Civil War, the house was restored. Then, in 1975, the home was given to the National Park Service, and it has served as a site for tourists ever since.
Chatham has had many notable visitors, including George Washington, Abraham Lincon, Clara Barton, and Walt Whitman. Here, you will be able to get stunning views of the Rappahannock River and the city of Fredericksburg.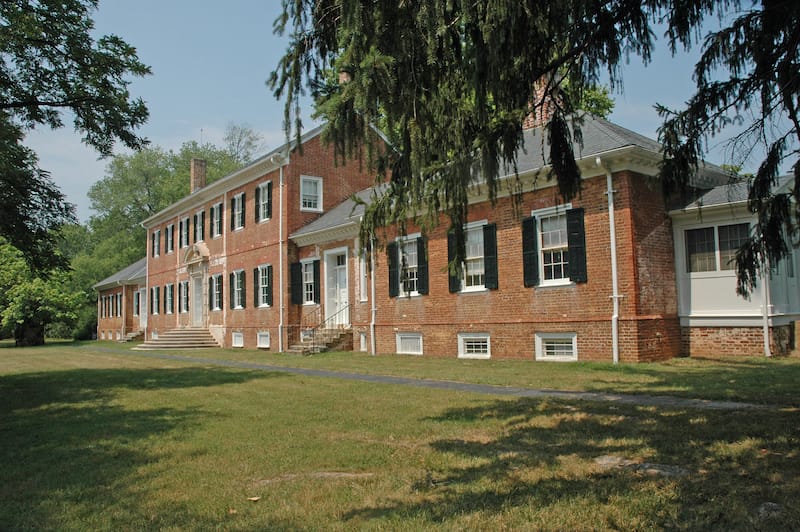 During your visit, you will be able to explore the outside of the manor, including the stunning gardens. Five of the rooms here contain exhibits that you will be able to check out during your tour.
Overall, if you want to gain a better appreciation for fine architecture and Virginia's history, the Chatham Manor is a great place to start.
Address: 120 Chatham Ln
Website: https://www.nps.gov/frsp/learn/historyculture/chatham.htm
James Monroe Museum and Memorial Library
Every US President gets to have their own library at the end of their presidential term, and James Monroe, the fifth president, is no exception.
Located right in downtown Fredericksburg, you will be able to see the largest collection of artifacts and documents in the US dedicated to the President.
James Monroe Museum and Memorial Library was originally opened as a place for his descendants to house their collections, and now it is administered by the University of Mary Washington.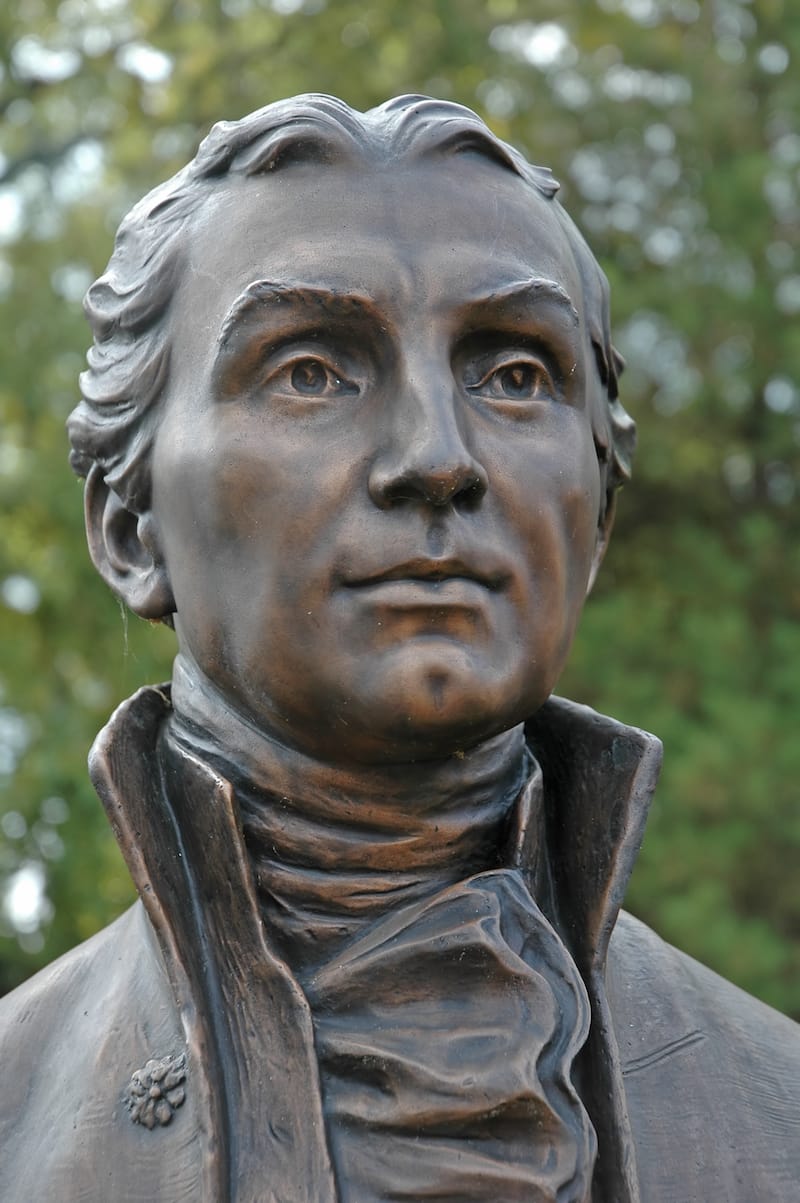 If you want to visit the museum, it's a good idea to check out the website for more information on any exhibitions or programs taking place.
Some of the permanent exhibits include the Library of the President and James Monroe Museum in 3D, where you can see some of the contents of Monroe's personal library and watch an interactive exhibition.
Between December and February, the museum is open from 10 AM to 4 PM daily, and from 10 AM to 5 PM during the other months. Be sure to check out the site for information regarding fees and organizing group tours.
Address: 908 Charles St
Website: https://jamesmonroemuseum.umw.edu/
Cafes in Fredericksburg
Another one of the most popular things to do in Fredericksburg is to find a cafe and relax with a tasty coffee. There are plenty of lovely coffee shops in Fredericksburg to choose from to get your fix and some of the local favorites are:
25 30 Espresso (400 Princess Anne Street)
Hyperion Espresso (301 William Street)
Katora Coffee (615 Caroline Street)
Agora Downtown Coffee Shop & Roastery (520 Caroline Street)
Xquizit Coffee Roasters (703 Caroline Street)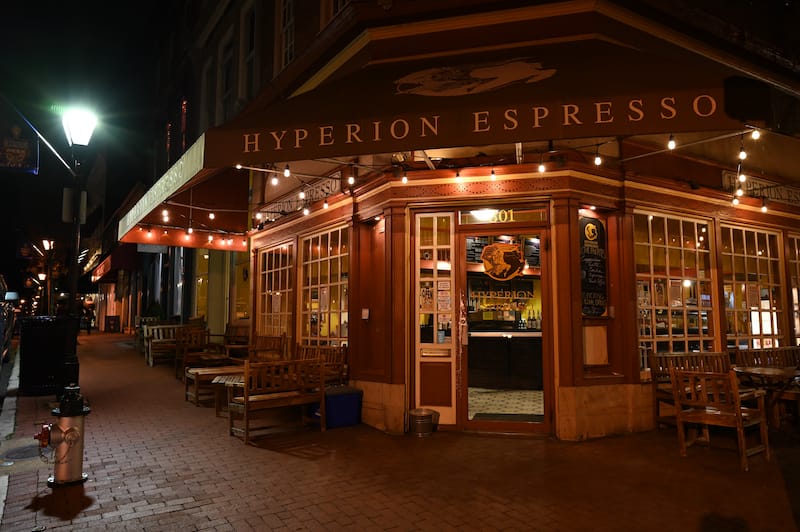 Smith Bowman Distillery
Located right in Fredericksburg, you will be able to check out the country's oldest distillery called Smith Bowman Distillery, which is especially famous for hosting what is known as the "World's Best Bourbon."
A. Smith Bowman is the founder of this legendary distillery, which opened in 1934, and here he produced the first batch of Virginia Gentleman. In fact, the distillery was the only producer of legal whiskey in Virginia until the 1950s.
The family-owned business prides itself on its well-known bourbon and spirits, and you can now visit the distillery to check it out for yourself.
View this post on Instagram
While you're at the distillery, you can book a complimentary tour to see the process and taste award-winning spirits at your own tasting table. In addition, be sure to check out the website for more information regarding news and events.
Finally, you can take home a bottle of your favorite drink with you, or order some more from the online shop when you leave Fredericksburg.
Address: 1 Bowman Dr
Website: https://asmithbowman.com/
Restaurants in Fredericksburg
I have to be honest, my family usually ate at Cracker Barrel when we passed through because my dad is the pickiest eater in the world and we simply had to 'accommodate'.
I am sure those who drive I-95 through this area know precisely the place I am talking about. As I got older, however, I realized how fantastic the local and independent restaurants in Fredericksburg are and I definitely recommend you support them on your trip.
These are some of the top-rated Fredericksburg restaurants you should throw on your itinerary!
Sedona Taphouse (591 William Street)
Fahrenheit 132 (318 William Street)
Park Lane Tavern of Fredericksburg (1 Towne Centre Blvd)
The Log Cabin Restaurant (1749 Jefferson Davis Hwy)
Foode (900 Princess Anne St)
Orofina (1006 Caroline St)
Cork and Table (909 Caroline Street)
There are many other Fredericksburg restaurants that are clearly not listed here so please let us know your picks below.
Where to Stay in Fredericksburg, Virginia
Are you heading to Fredericksburg on an overnight and looking for a place to stay? These are some of the top accommodation choices in the city and nearby:
We hope you found some cool things to do in Fredericksburg VA for your trip! Let us know any Fredericksburg landmarks and attractions we missed in the comments! Thanks!