I have to admit, I have gone through far too many suitcases throughout the years between all of my traveling and moving.
And, I recently discovered Level8 luggage and I finally have a reason to stop purchasing new and to use the suitcase that I already have!
This guide is a Level8 suitcase review of the Voyageur Check-in 28″ suitcase that I recently traveled around my home state of Virginia with as well as all the way back to Germany!
This beautiful suitcase has now officially been in cars, on planes, and has proven to me that Level8 takes quality and durability very seriously!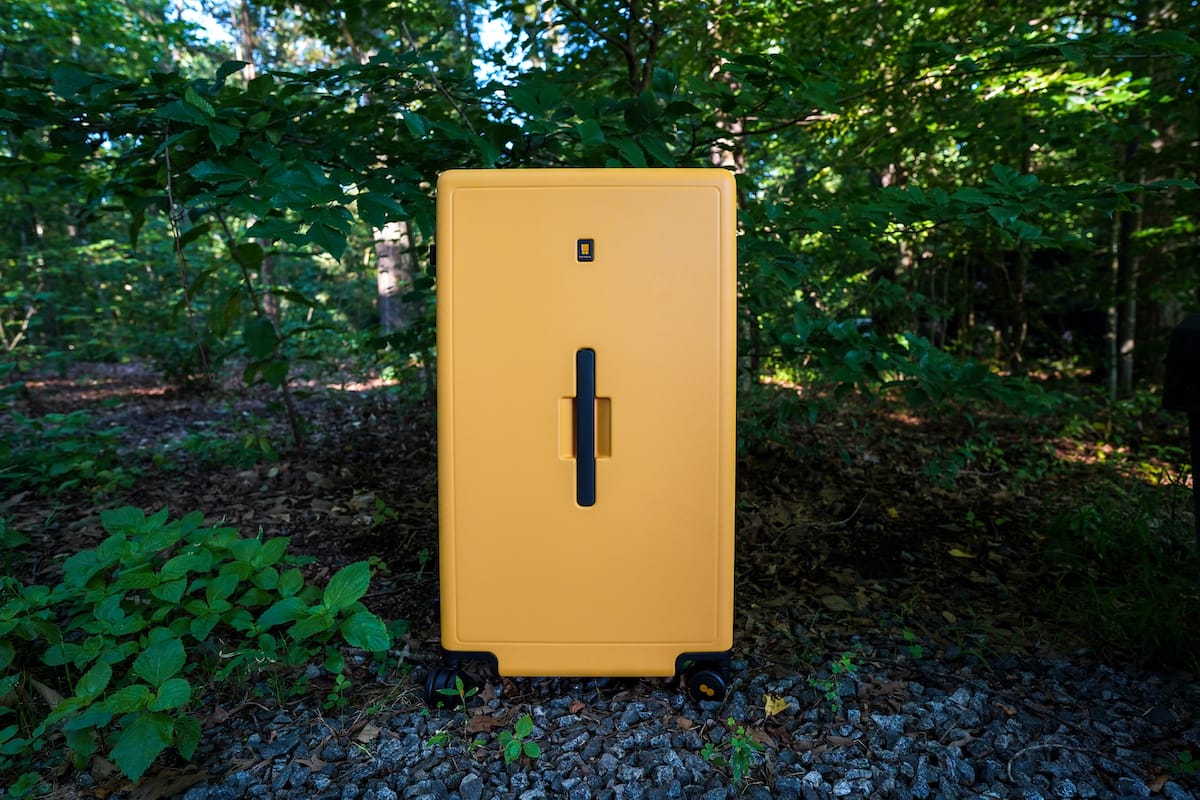 It also photographs beautifully at my Getaway house near Shenandoah!
If you have any questions, please send a message or leave them in the comments.
Voyageur Check In 28"
I am reviewing the colorful Voyageur Check-in 28″ suitcase from Level8 in… yellow! This black and yellow suitcase gets darn near perfect reviews and to be honest, I have never owned a yellow suitcase!
With all the chaos in travel now and being told 'DO NOT BUY A BLACK SUITCASE!', I was completely satisfied with my choice as the color would stand out and the size was almost like that of a trunk and not your typical suitcase.
It is so unique that even my mom was obsessed with it and wanted to order one in a different color!
First of all, my favorite feature of the suitcase is the wide handle. Instead of a flimsy handle that is centered and doesn't offer a lot of support, this one goes over the entire top of the suitcase.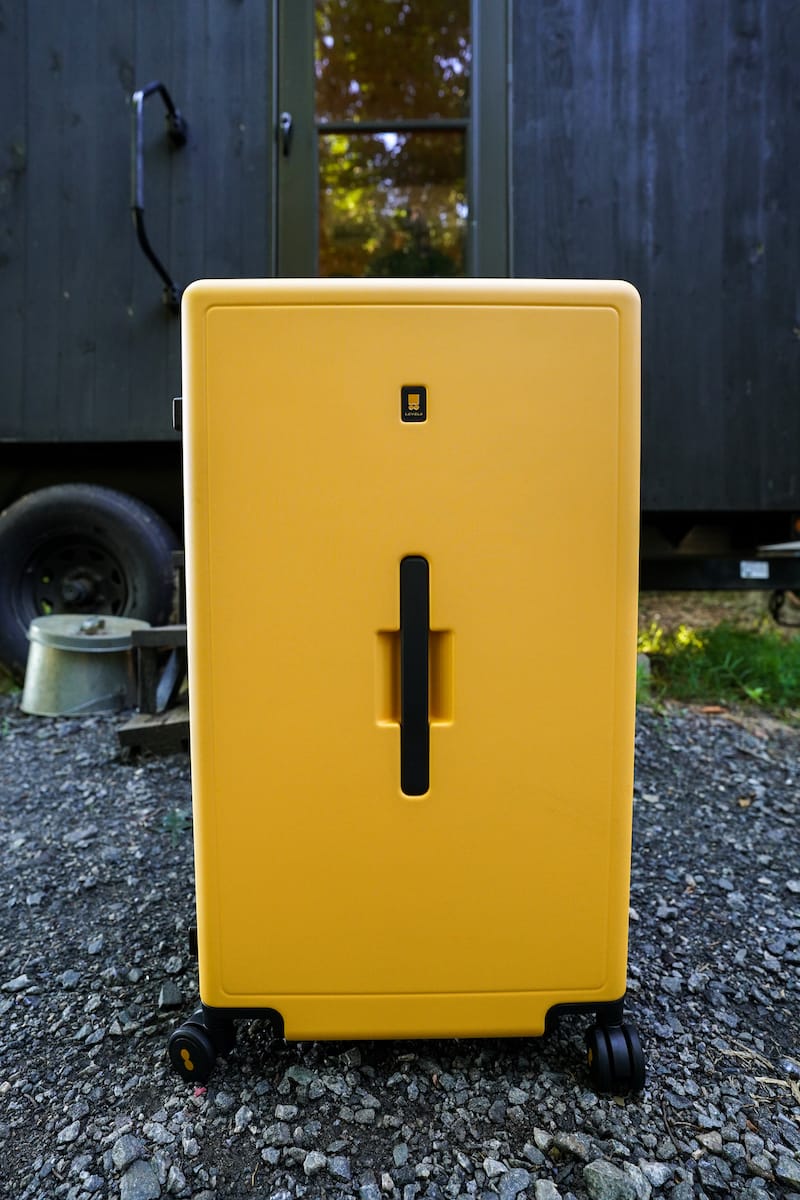 This allows for so much more control and ease of pulling it (or pushing it). I ended up with tennis elbow on my recent trip to the States and this feature actually allowed me to still move my suitcase with ease and comfort.
The suitcase is hard-shell and has pockets on both sides when you open it. I was able to store an insane amount of clothing and items in there for my trip.
While the shell is lightweight, I did find that it was easy to overpack this suitcase into a weight that was not acceptable for the airline. So, if you get anxious about overpacking like me, I would opt for their 26″ suitcase instead of the 28″.
Another perk of the suitcase is the TSA-approved lock. And, of course, the epic Level8 luggage wheels. These 360-degree spinner wheels make hauling a suitcase around effortless.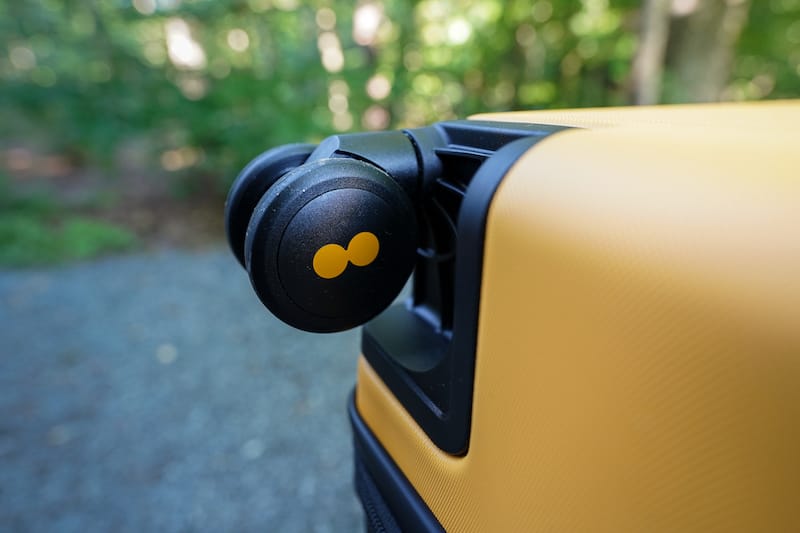 They are also very quiet and have less than 2mm of abrasion after going around 276,000 times. Not too bad!
The dimensions of the 28″ suitcase are as follows:
Capacity: 99L
Weight: 12.4 lbs
Overall Dimension: 16.6"L X 13.3"W X 29.1"H
If you are that over-packer and are using this mostly for plane travel, I would advise the 26″ one as it will offer more peace of mind when checking into flights!
You can see the dimensions of the 26″ suitcase below:
Capacity: 93L
Weight: 11.8 lbs
Overall Dimension: 17.1"L X 13.3"W X 27.3"H
Either way, I definitely think both sizes have their benefit… it just depends if you're using more for road trips or for budget flights where you don't get a lot of weight!
>> Click here to check out Level8ʻs Voyageur Collection
Level8 Suitcases Warranty
Level8 luggage comes with lifetime warranties that will cover all functional damage if something happens to the shell, wheels, zippers, handles, or anything else that makes the luggage unable to be used.
This is fantastic as I can't tell you how many wheels I have had to replace on other suitcases throughout my lifetime!
Since Level8 puts a significant amount of quality control into their products, it comes very trustworthy and hopefully, this means that there will not be any issues in the future (but great to know that they confidently cover them if something arises)!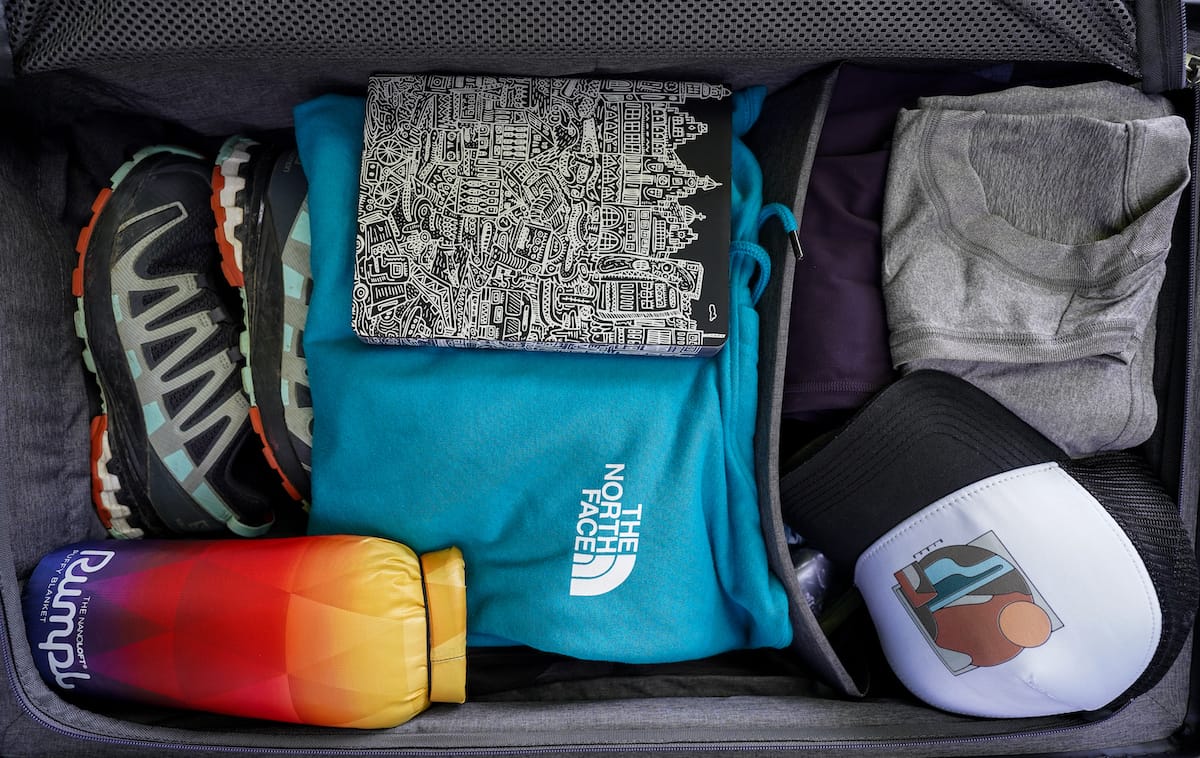 If you're ordering your suitcase in the USA, the shipping is free and it will be sent out within 3-4 business days. Be sure to allow it 1-2 days of processing once your place your order, however.
I hope that you take a look at Level8ʻs collections to see which ones suit your travel needs and give it/them a go! Please let me know if you have any questions or comments. Thanks!
**Level8 sent me this to review (and enjoy on my trip!) All opinions are my own. I am pretty obsessed with it and I hope that came across in this post!