I recently had a chance to stay at Getaway Shenandoah and enjoy the most delightful digital detox – this is a review of my stay (and why I think you should book a trip to the Shenandoah Getaway Outpost!
Book your Shenandoah Getaway House here!
If you have any questions about the Getaway House near Shenandoah, let us know in the comments.
This was one of the best experiences I have had in a very long time so I hope that this guide showcases that and that you feel encouraged to book a trip as well!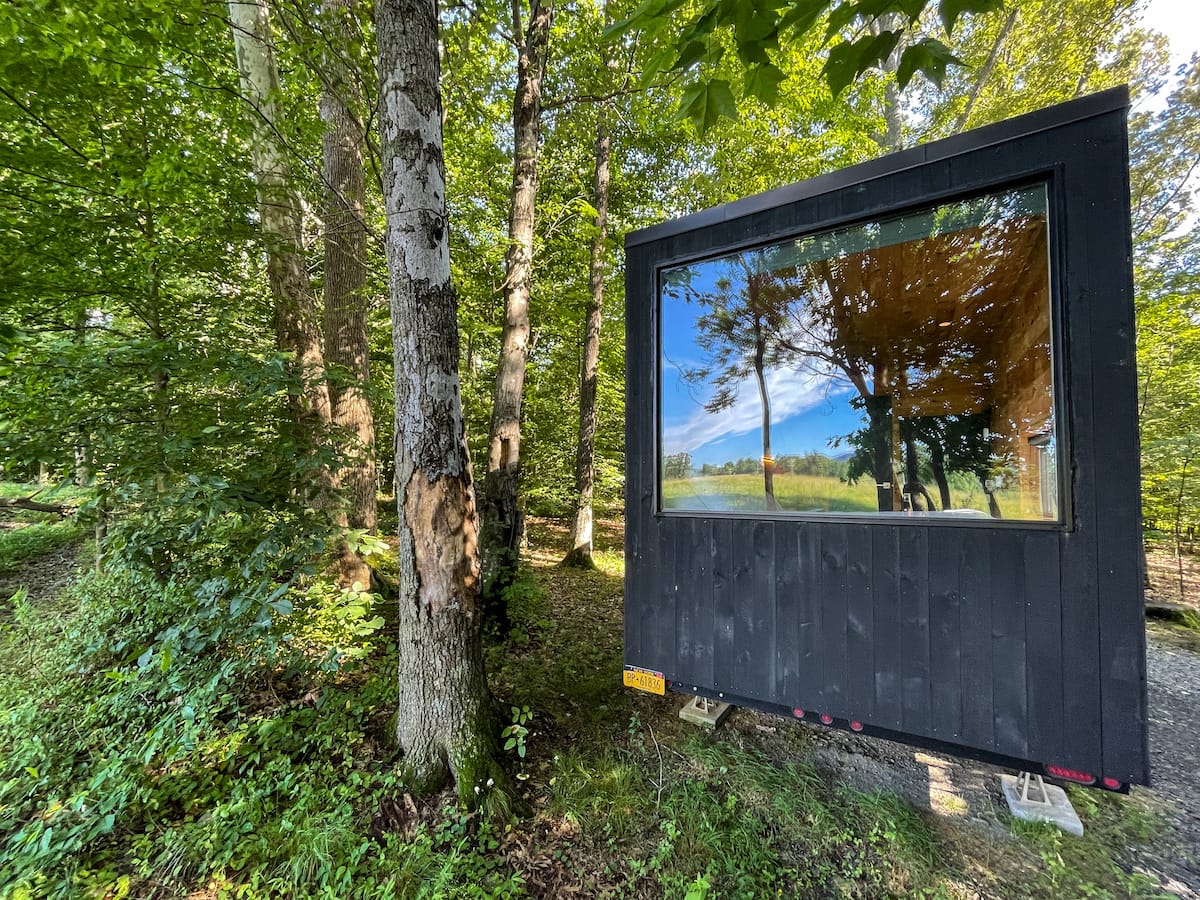 What is a Getaway House?
Getaway was launched in 2015 by two friends after realizing that Jeff, a Minnesotan, was not spending enough time outdoors and far too much time working for a demanding startup.
He decided to leave all behind and fled the city in his Airstream when concluding that his problem was likely a problem for the masses and that he could do something about it.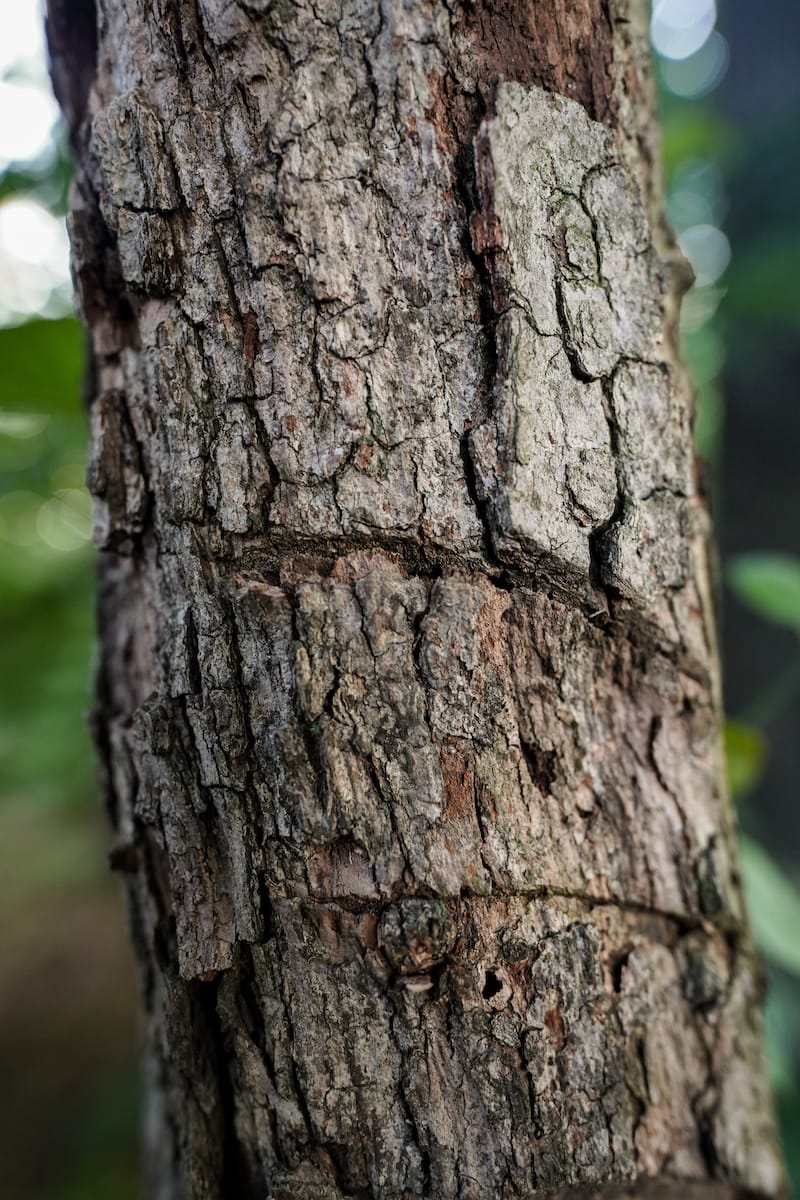 Getaway was born and the concept is simple – tiny houses/cabins in outposts about two hours outside of the city.
These spaces are in natural settings where city-dwellers can escape and unwind in a place where life moves at a much slower pace and stress tends to dissipate.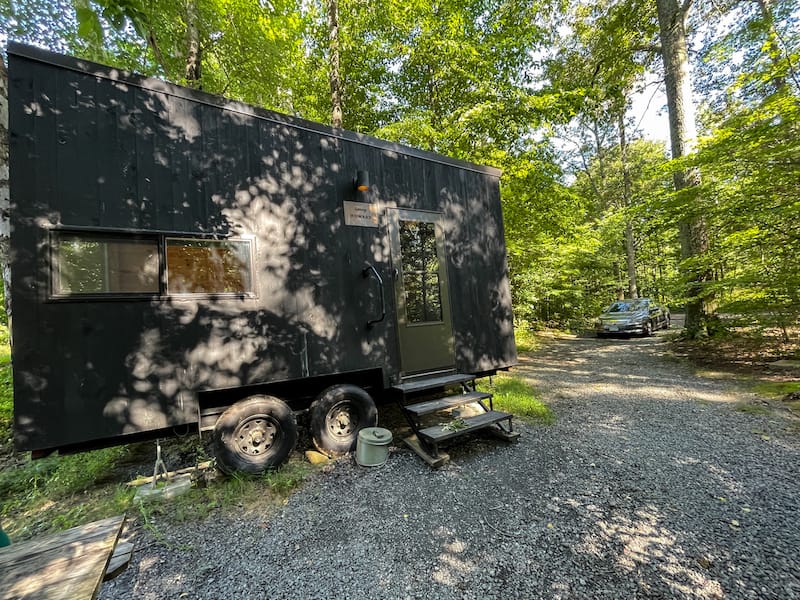 There are outposts all over the US (and it is continuing to grow!) including from Boston, Nashville, Los Angeles, Seattle, and more.
Getaway Shenandoah is around 2 hours from Washington DC, but was also a nice 1.5-2 hour drive from Richmond (and not far from other cities around the Mid-Atlantic). You can read a bit more about the property below.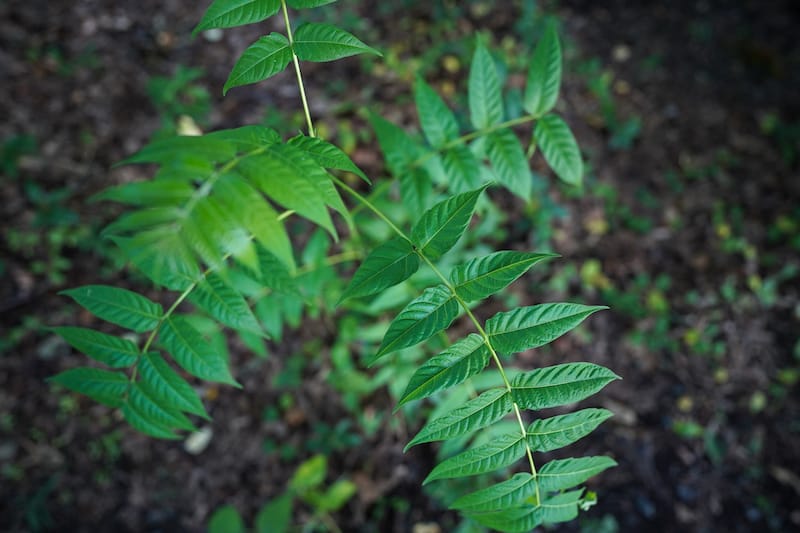 About Getaway Shenandoah
Getaway Shenandoah is located 2 hours from Washington DC and is situated in the charming small Virginian town of Standardsville.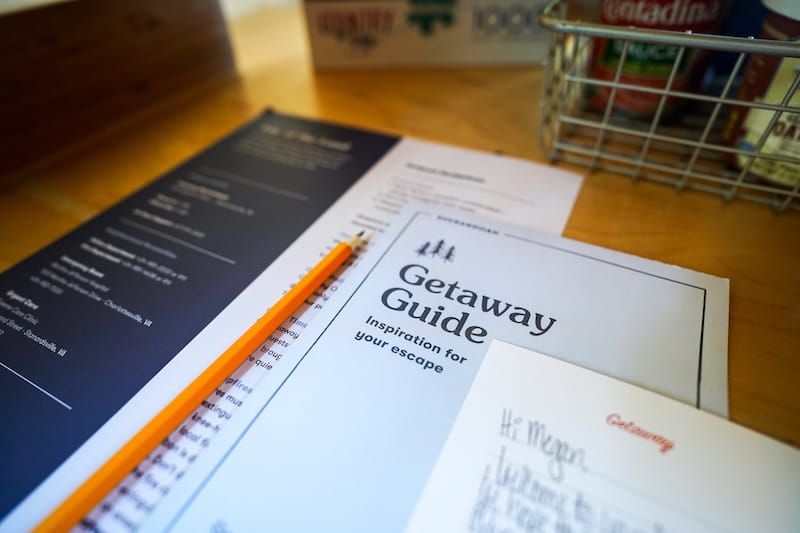 Well, it is the gateway to Shenandoah National Park!
The Shenandoah Getaway Outpost has 45 cabins and you'll find ones with two beds and others with one bed. They are perfect for the solo traveler, couples, and pets.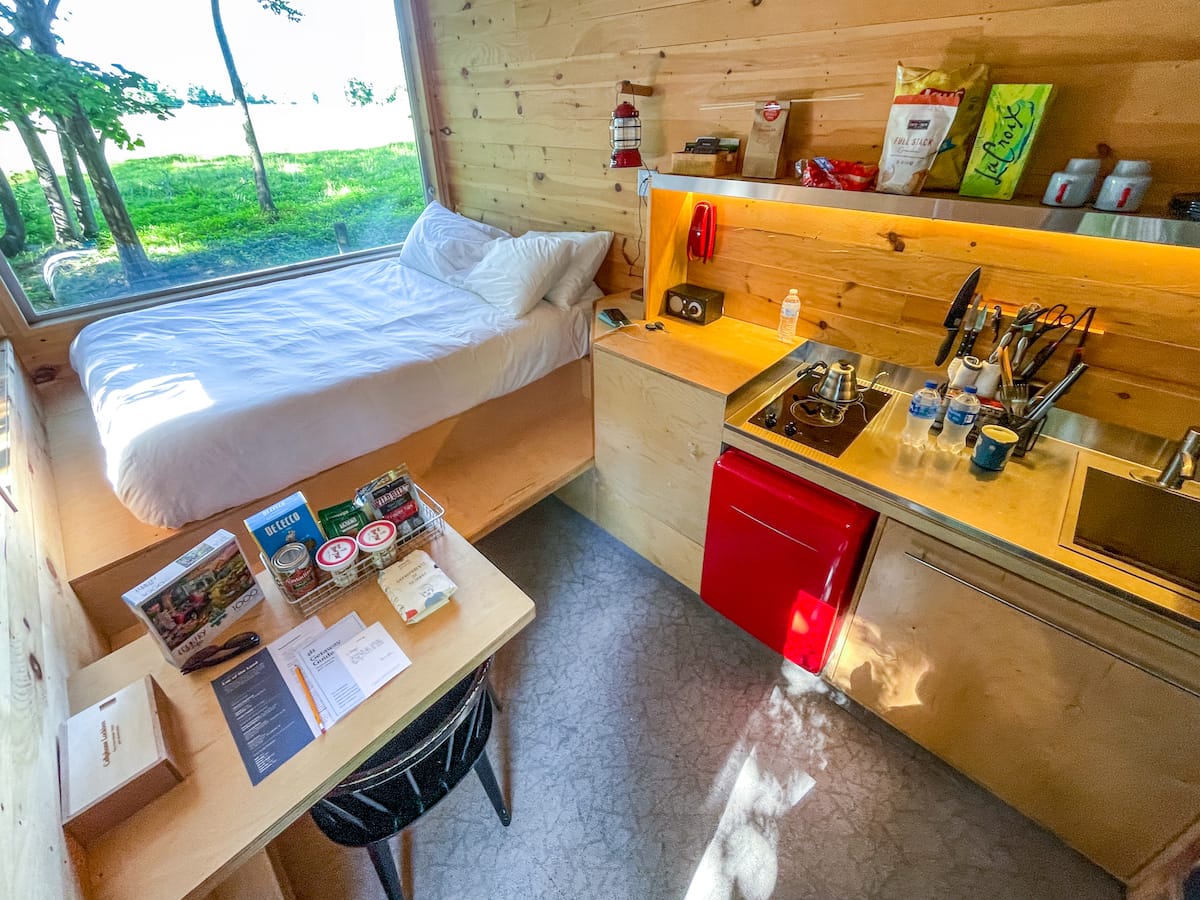 The cabin is intended to help you relax and forget about your usual routine. As a result, there is NO wifi.
I also had somewhat scarce mobile service as I was using a Germany SIM card in my phone that was struggling to pick up a network (if you have a US SIM card you will likely not have this same issue).
Book your Shenandoah Getaway House here!
Each unit has a cell phone lockbox (I did not realize how useful this was), shampoo/conditioner in the hot shower area, a 2-burner stove, sink (with drinking water), pots/pans and silverware, air-conditioning and heating unit, a queen bed(s), mini-fridge, and salt/pepper/olive oil.
Outside of the cabin, you will find a picnic table, two Adirondack chairs, and a fire pit with a grill grate. For the pups, there are two dog bowls, a leash line, and a small treat.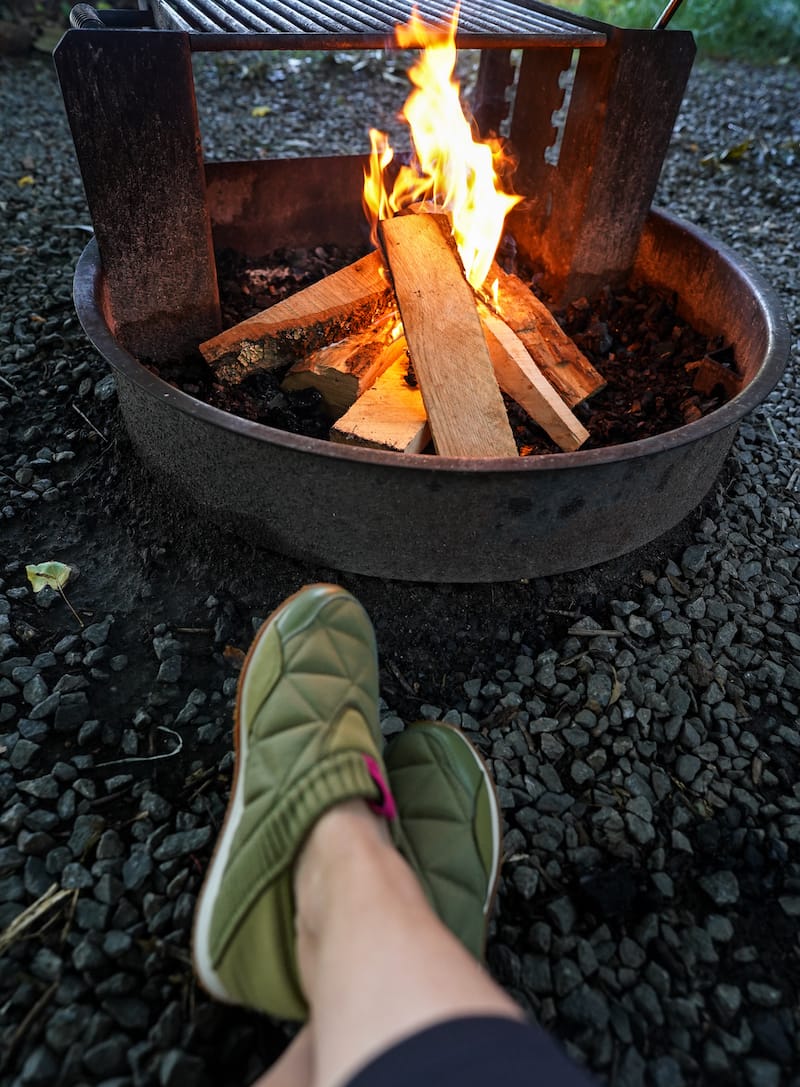 One cool thing is that you can purchase everything you need right there. There is firewood and firestarters in a box right outside of your cabin that you can use at your will (it does cost a small amount for them), s'mores, and coffee/tea.
There was also a small box of food for purchase that contained pasta, oatmeal, and more. I purchased literally everything they had available!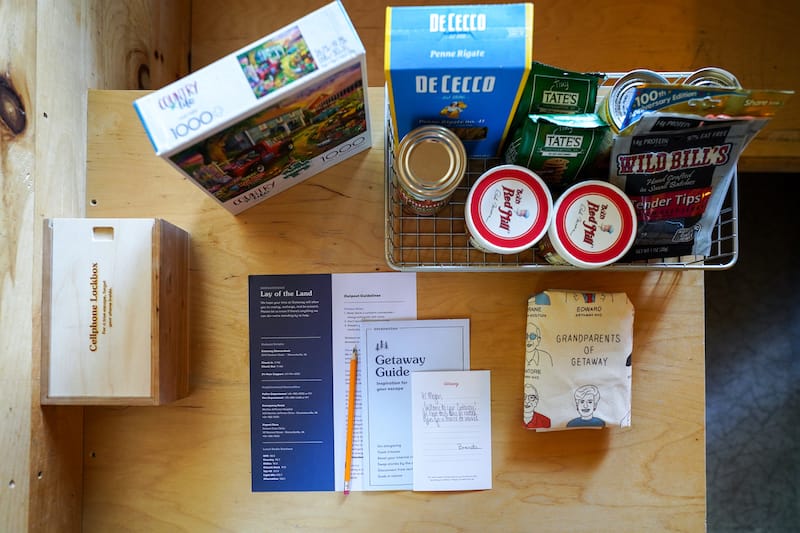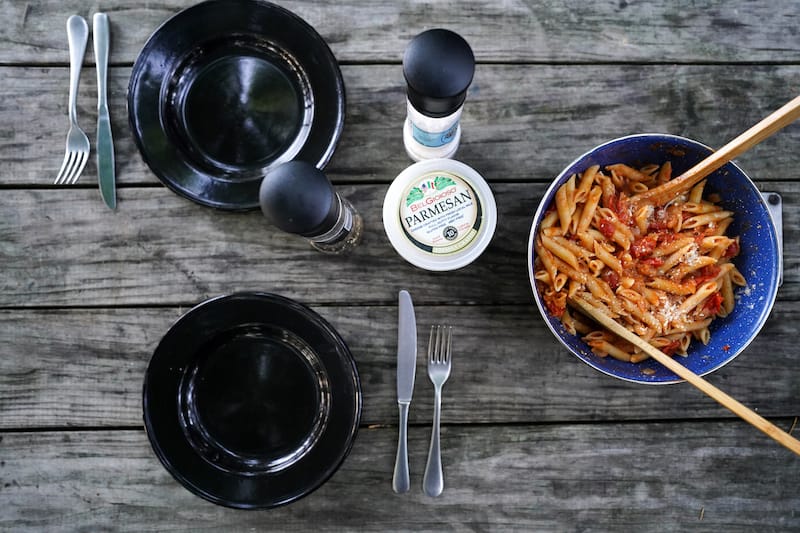 Shenandoah National Park is a stone's throw away and you can take your car from your private driveway all the way up to the park's entrance and spend the day there.
Or, you can hang out at the outpost where you'll find a nature trail that can give you a little bit of time within the forest without having to leave the premises.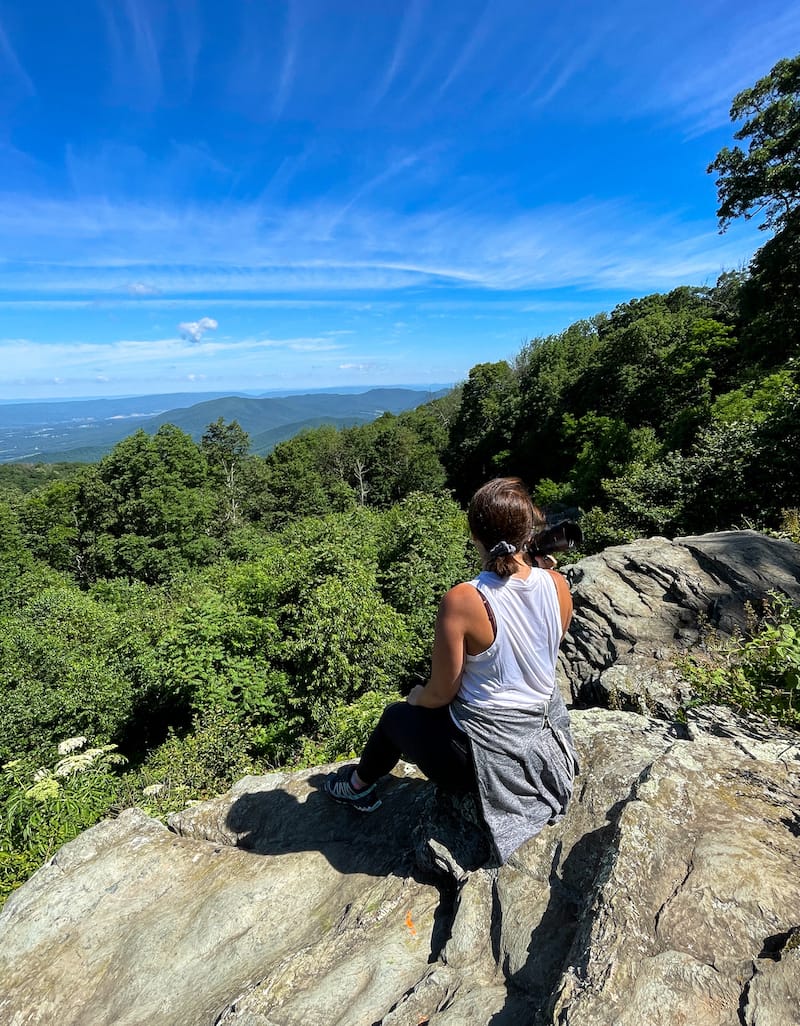 Another great thing is that while you can see other cabins in the distance, you will feel like you're in your own little world as they are not close to each other.
We could see one through the trees but we had our own private driveway and area. It is advised to keep the music and noise down to respect others, however.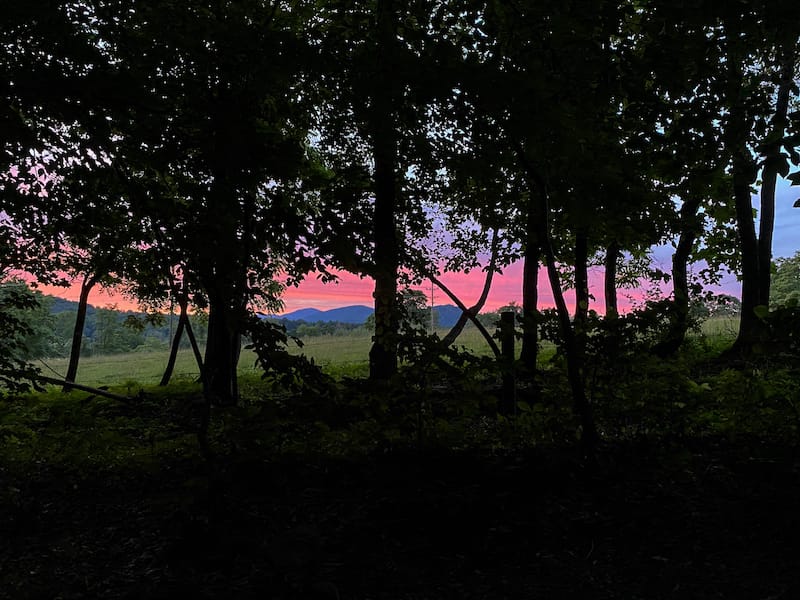 My Experience at Getaway
I arrived at Getaway Shenandoah stressed and on-edge. I had been moving about for nearly 5 months straight and I was exhausted.
I couldn't stand to look at another screen or answer any more emails. My stay truly came at the right time.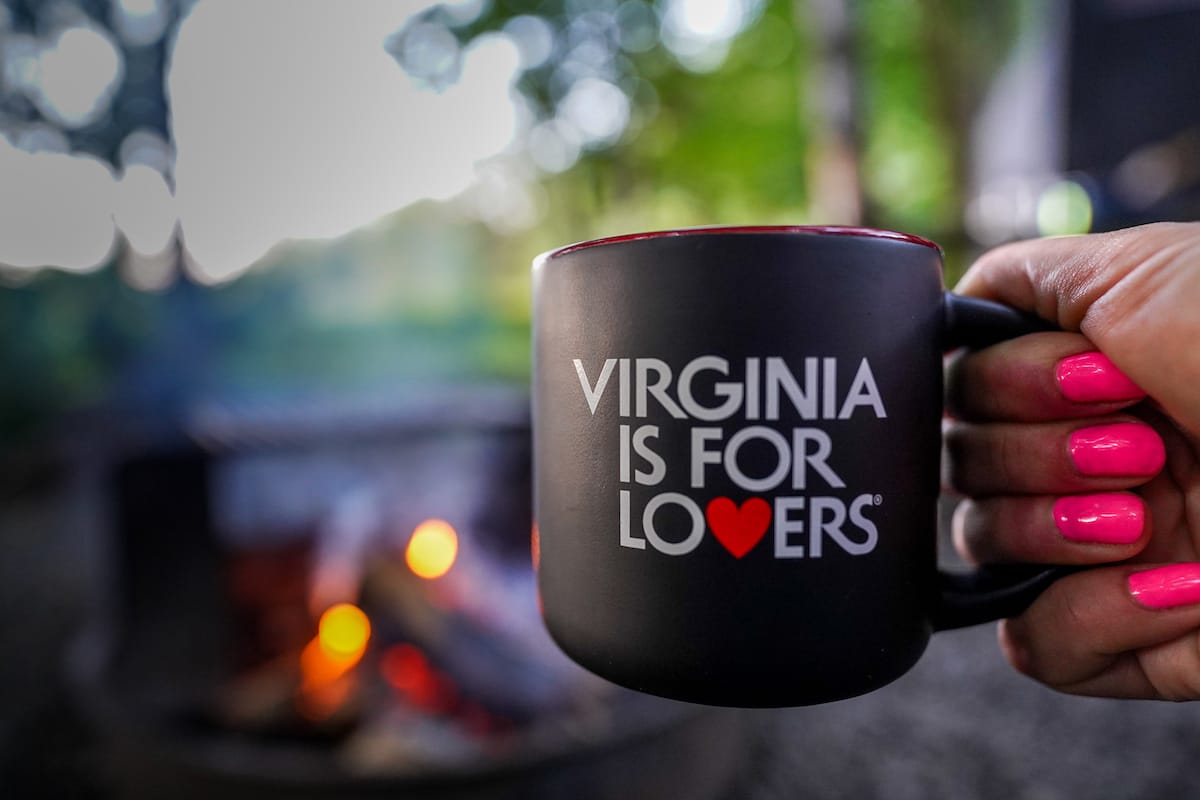 I stayed two nights in Standardsville and planned to spend the day in between at Shenandoah National Park to photograph and wander along some trails.
I knew I didn't want to spend all day there as I wanted to come back and enjoy my cabin and make dinner over the fires.
Book your Shenandoah Getaway House here!
On my first night, we made pasta inside with the box we had purchased. It was insanely delicious and it was even better eating it outside at the picnic table.
The following night (and after our day at Shenandoah), we stopped by a local grocery store and bought some fresh corn, squash, shishito peppers, and Smithfield pork to cook on top of the fire.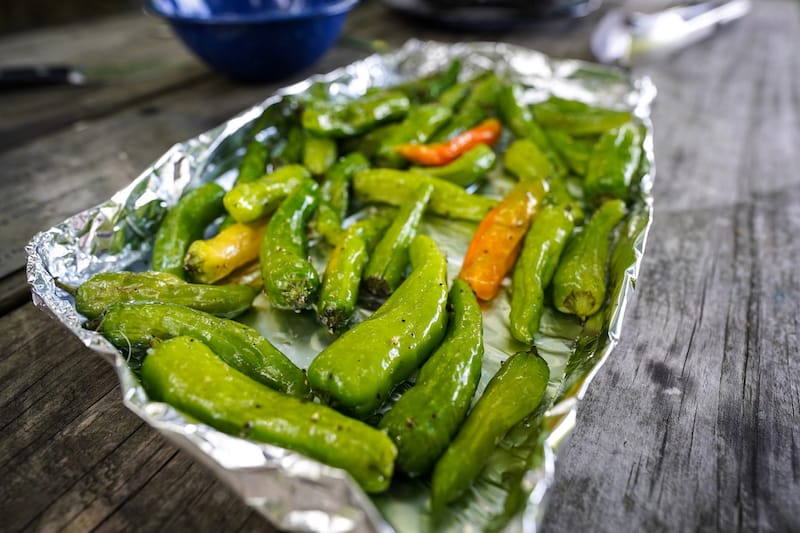 I also grabbed some local Virginia craft beer (from Waynesboro!) and relaxed by the fire for hours!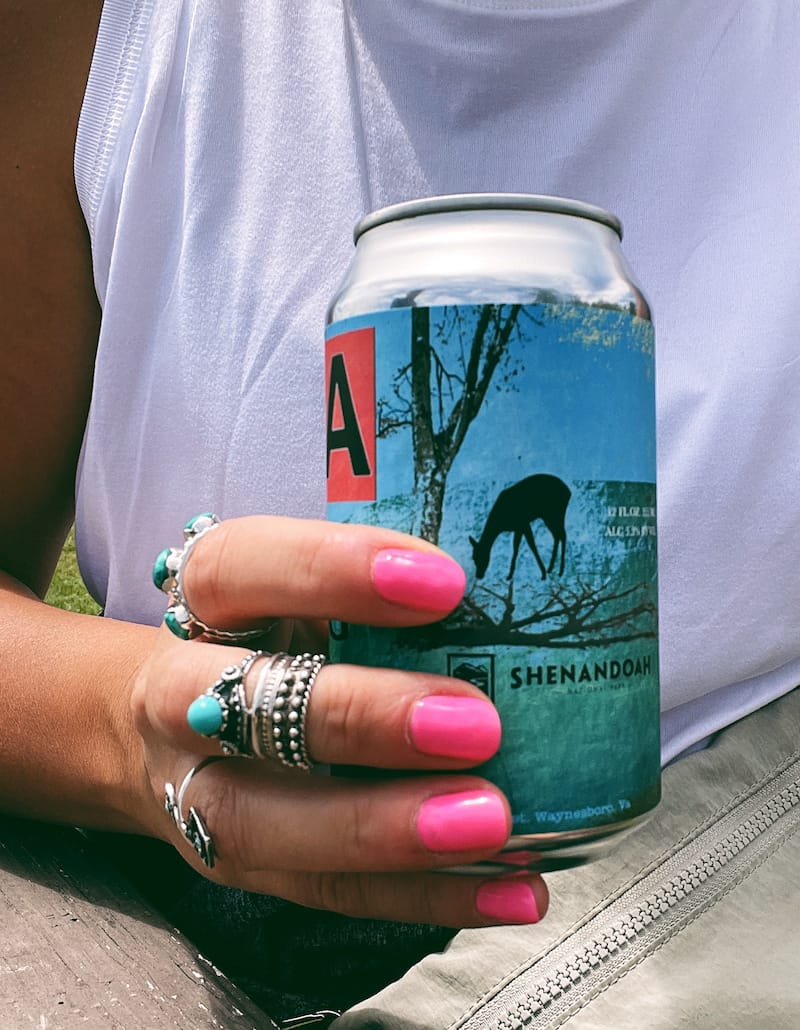 We chatted the night away, watched shows we had downloaded on Netflix on an iPad that we hadn't had a chance to catch up on (I guess I didn't go completely screen'less', and just enjoyed our quiet surroundings.
It was perfect, for lack of a better word. And checking out on our last day was actually quite difficult as I was not ready to leave!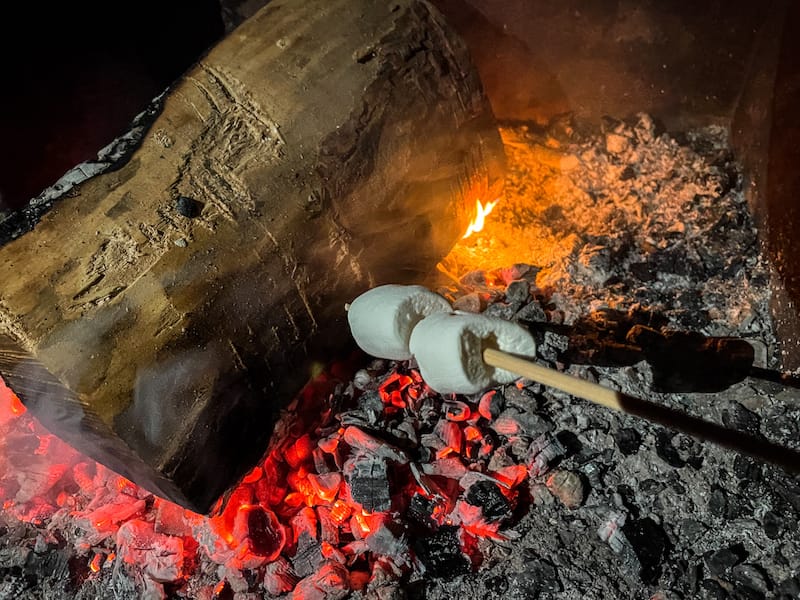 What to Bring With You
Honestly, they have pretty much everything available in the cabin, so you don't need too much! They even have board games and card games available (and some books)!
But, I would definitely bring some snacks (especially if you don't intend on purchasing provisions), drinks (if you wish) and anything else that helps you relax.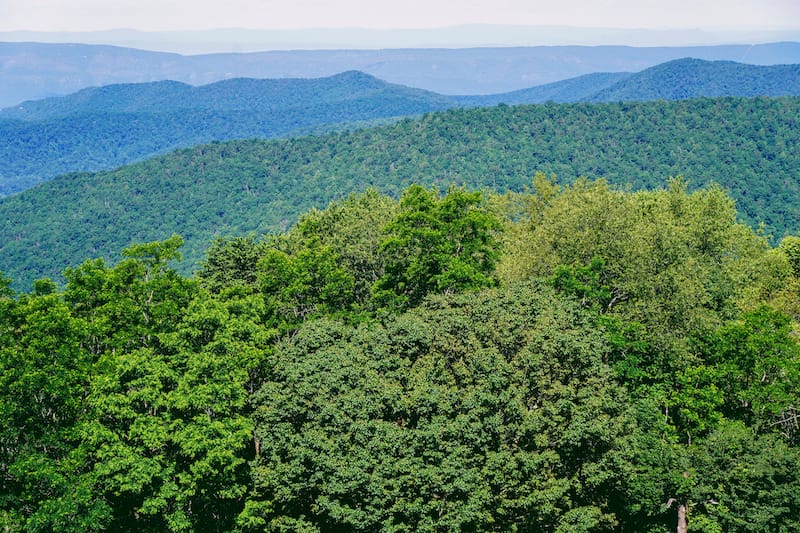 How to Book a Getaway Trip
Booking your stay at the Shenandoah Getaway House is easy! You can book directly through their website and they will confirm and give you more detailed instructions right before your stay (including the cabin number and keycode)!
Book your Shenandoah Getaway House here!
The process is very easy and you will get a few emails before with additional tips for the area and some rules for your stay.
I absolutely loved my stay at the Washington DC Getaway House near Shenandoah National Park! If you have any questions, please let me know by sending a message or leaving a comment below. Thanks!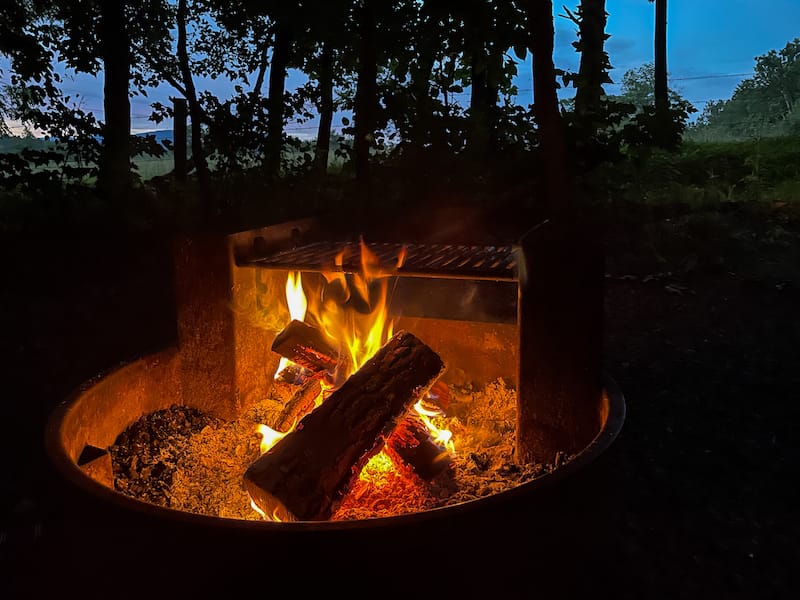 **My stay at the Shenandoah Getaway Outpost was in collaboration with Getaway. All opinions are my own.
More Shenandoah Travel Guides (+ Nearby)
Pin this Shenandoah Getaway House Guide