One town that really packs a punch when it comes to things to do in Virginia is Luray. This is a guide to the best things to do in Luray VA.
Are you planning your trip to Luray last minute?
If you're traveling to Luray last minute, you want to ensure you have lodging ahead of time! Below are some of our top picks in town!
Best Hotels in Luray:
🚗 Looking for the best way to get around VA? Click here to check rental car rates for Virginia!
Every Virginian (and many out-of-staters) knows of Luray because of the famous Luray Caverns.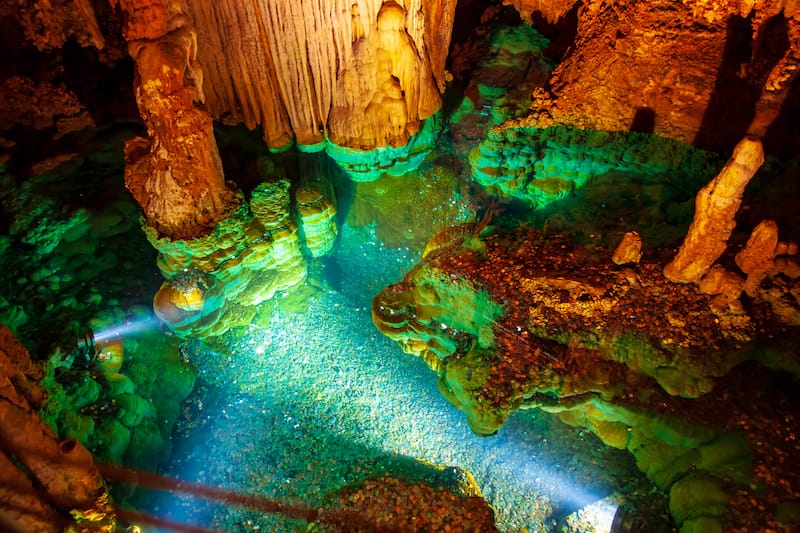 However, the town has quite a bit to entertain visitors and this guide will showcase some of our favorite attractions in Luray, including the caverns and highlights around it!
If you have any top tips or recommendations for what to do in Luray, please leave us a comment and let us know! I am sure there are some cool things we have not yet discovered there!
Best Things to Do in Luray VA
1. Visit the Luray Caverns
Discover the world-renowned Luray Caverns, one of the most famous caverns in the United States (and the most famous caverns in Virginia) that have been in the 'making' for millions of centuries!
Luray Caverns are the largest caverns on the East Coast of the US and they offer tours throughout the tunnels that showcase ten-story high ceilings where you will find colossal stone formations and natural wonders abound at every step.
Explore the vast chambers that serve as an exhibition hall for soaring stone columns, glistening draperies, and crystal-clear pools.
You will also get to check out the largest body of water ever found in caverns and many crystalline forms of limestone called calcite when you're exploring Luray Caverns.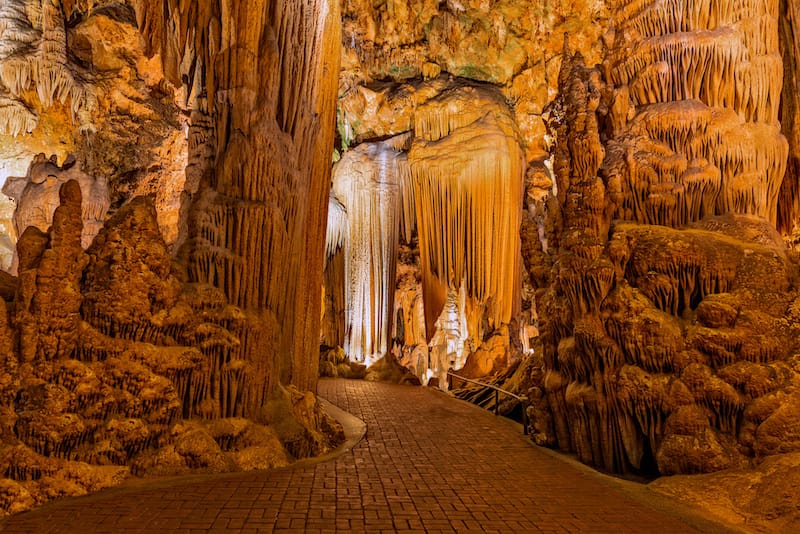 In addition, you can find the highest column, which is one of the most impressive formations in the Luray Caverns, dominating Giant's Hall at an impressive height of 47 feet.
You can also witness a 'magical concert' that is created by the Great Stalacpipe Organ – one of the highlights of the Luray Caverns. It brings the entire complex to life! Naturally, the Luray Caverns are one of the best places to visit in Luray when you visit the Virginia town!
Address: 100 Cave Hill Rd, Luray, VA 22835
2. Go Fly Fishing in Luray
If you're an adventurous soul and want to take to the outdoors, fly fishing is a good place to start!
With Middle River Outfitters, you can head out from anywhere in the Shenandoah Valley (including Staunton, Waynesboro, Lexington, Charlottesville… and beyond!) for a trip into the lush wilderness and the chance to go fly fishing with an expert!
This region of VA is home to several species of fish, and most notably brook, brown, and rainbow trout.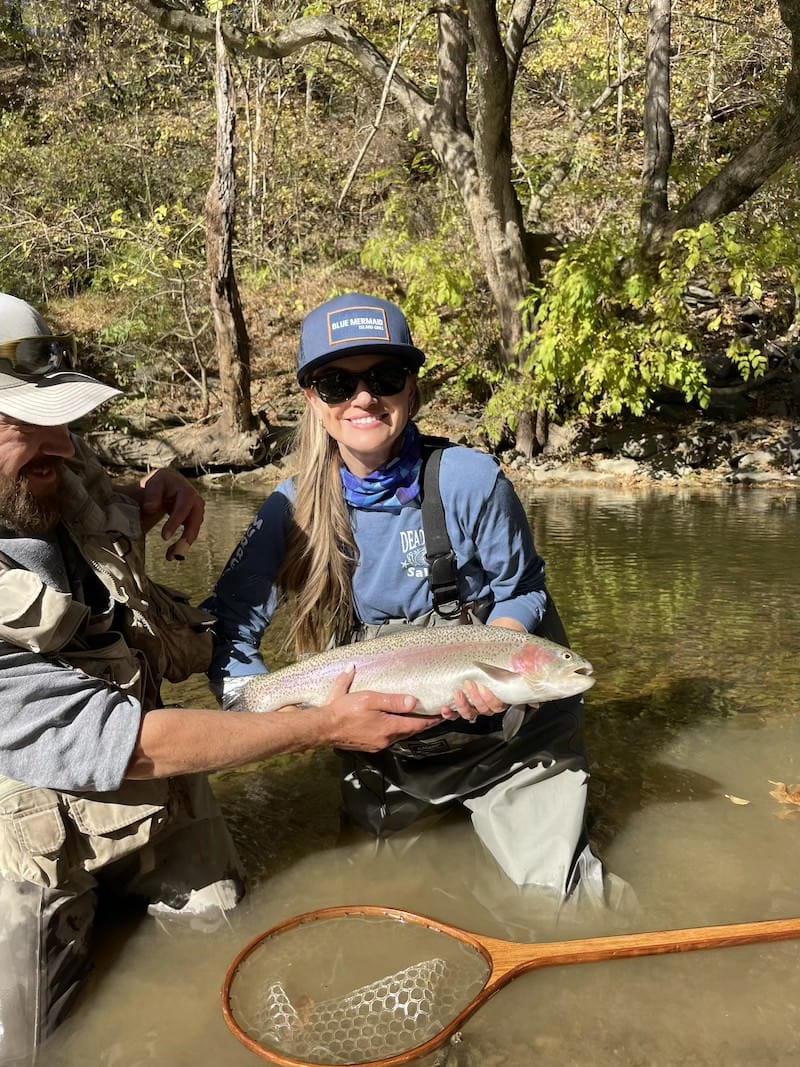 You can customize a trip to the South Fork of the Shenandoah River (that spans over 96 miles) where fly fishing is super popular or somewhere a bit more off the path in the region.
Middle River also organizes trips for catching smallmouth bass in the Shenandoah Valley.
Click here to find out more about fly fishing in Luray!
3. Become an Artist at Pretty On Y'All
If you're looking to channel your inner creativity, be sure to pay a visit to Pretty On Y'All when in Luray!
This arts and crafts studio has something for everyone – from jewelry making to knitting scarves (and more).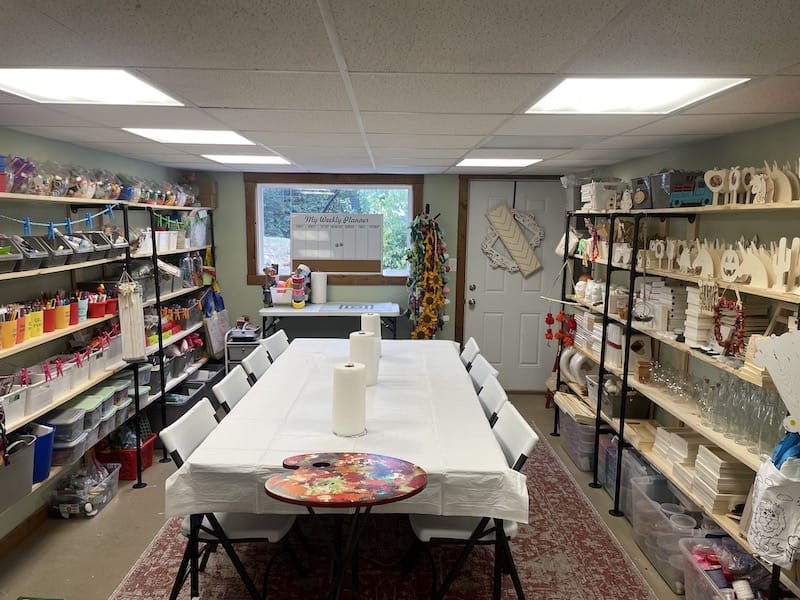 For those living close to Luray, you can also bring a group by for a birthday party or event that offers something a little different (and you can take a souvenir home with you).
Pretty On Y'All is open Wednesday-Saturday (10am-6pm on Wednesdays and Saturdays and 10am-7pm on Thursdays and Fridays) and on Sunday only by appointment. They remain closed on major holidays.
Address: 58 West Main St., Suite E, Luray VA 22835
4. Go in the Garden Maze at Luray Caverns
The Garden Maze at Luray Caverns is the largest and most popular hedge maze in the Mid-Atlantic states. Be ready to be challenged and get lost in the pathways that are composed of over 1,500 evergreen hedges.
The Garden Maze is accessible for visitors that are in a wheelchair and it is also suitable for baby strollers.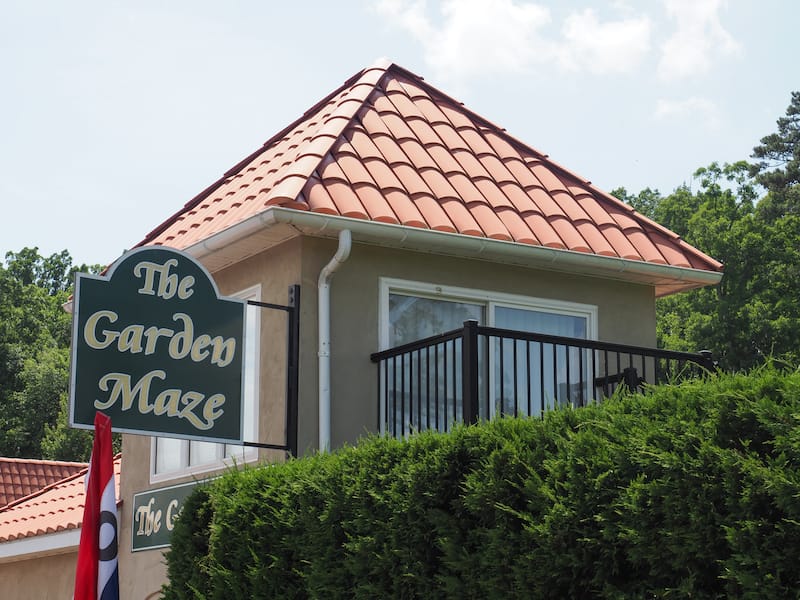 On a quest to uncover the maze's secret, you will need to navigate your way through lots of twists and turns. Try looking for hidden targets along the way in order to reveal the maze's biggest mystery. You'll walk by fountains, secret tunnels, and a lookout tower as you make your way through the labyrinth.
Nearby, you will also find a gift shop full of maze-related products that will test your puzzle-solving skills.
Address: 100 Cave Hill Rd, Luray, VA 22835
5. Enjoy a Glass of Wine at The Valley Cork
This wine bar, bottle shop, and restaurant is a staple when visiting Luray and you definitely need to stop in for dinner and a delicious glass of local wine!
Inventory changes but they always offer something local as well as some international favorites. You can also find some craft beers on their menu, as well as ciders.
View this post on Instagram
When it comes to food, you will find everything from their California Chicken flatbread to Charcuterie Boards and more!
Address: 55 E Main St, Luray, VA 22835
Website: https://www.thevalleycork.com/
6. Walk around the Car and Carriage Caravan Museum
If you are a car lover, you will find this captivating museum a great thing to do alongside visiting the Luray Caverns!
At the Car and Carriage Caravan Museum located at Luray Caverns, you will find a remarkable collection of cars, automobiles, and carriages dating back to the early 1700s.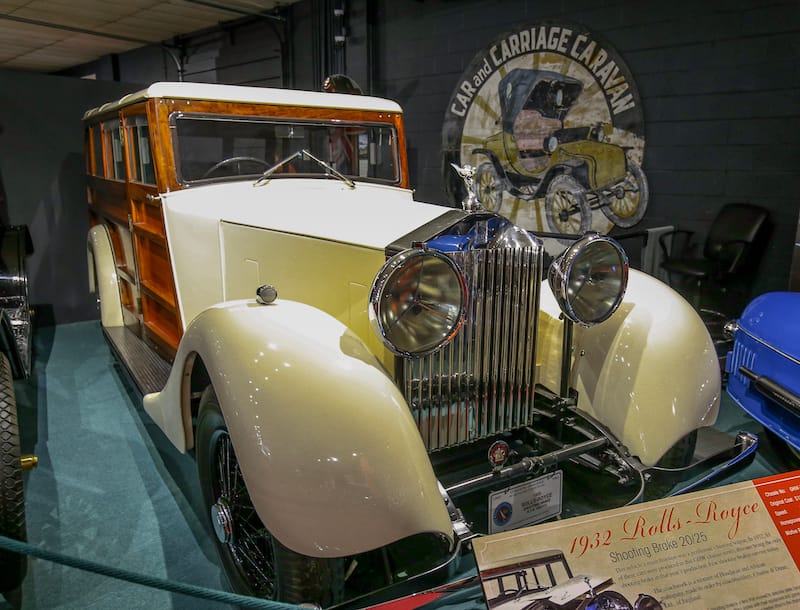 Admire the beauty and aesthetics of these automobiles along with their history. Observe up close some rare automobiles from around the globe and witness how the means of transport have changed over the centuries!
When visiting, you will be amazed at some of the museum's highlights which include the Stanley Steamer, Baker Electric, Rudolph Valentino's 1925 Rolls Royce, the US's oldest car, 1897 Mercedes-Benz (still in a functional state), and so much more!
Address: 100 Cave Hill Rd, Luray, VA 22835
7. Visit the Shenandoah Heritage Village
The Shenandoah Heritage Village is where you will travel back in time and get acquainted with the Shenandoah Valley's rich history.
Start your adventurous excursion from the Luray Valley Museum, which will grant you access to enthralling items used by Native people dating back to the 1920s.
Then, continue your journey towards exploring the valley's historical buildings. Some of the most famous ones are a building from the early 1800s that was used as the Elk Run Dunkard Meeting House, the Bell House, and more.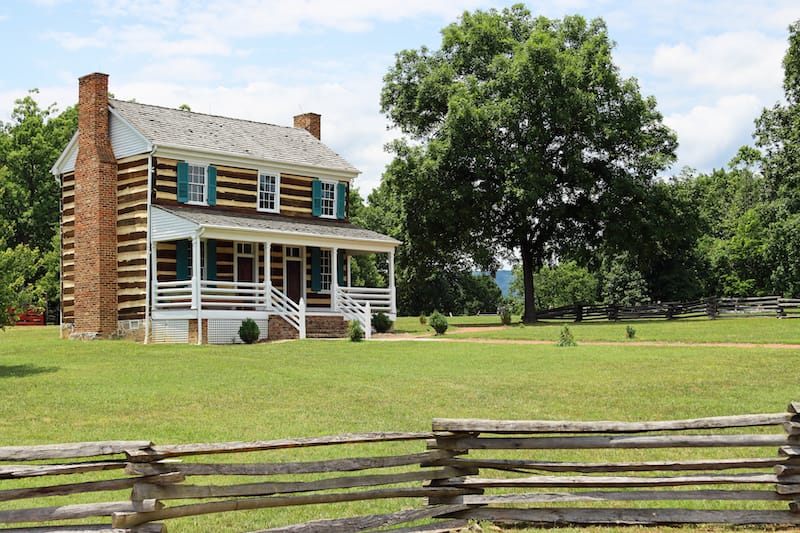 Spanning over 7 acres of land, the Shenandoah Heritage Village will make you lose track of time and transplant you back to 19th-century country life.
Visit the home of the area's first Delegate to the Virginia General Assembly which dates back to 1835 or see the first school in the area that was set up for African-American children called the Hamburg Regular School.
You can also check out the actual signatures of Union and Confederate soldiers on the wall of the Elk Run Dunkard Church. This museum is a great place to visit in Luray if you're curious about the history of the area.
Address: 100 Cave Hill Rd, Luray, VA 22835
8. Have a Beer at Hawksbill Brewing Co.
Looking for craft beer in Luray, Virginia? Well, Hawksbill Brewing Co. definitely has you covered!
This Luray craft brewery is a local favorite and has been around since 2015 in partnership with local farms in Page County. Their mission is to use local ingredients when possible and they even grow the hops in Luray!
They had their grand opening in 2017 and they have a nice portfolio of beers for customers to choose from. You will find beers using local honey and blackberries and people continue to come back for more!
Address: 22 Zerkel St, Luray, Virginia 22835
Website: https://www.hawksbillbrewing.com/
9. Get Spooked at Darkwood Manor
Located in downtown Luray, Virginia, Darkwood Manor is a haunted house where everything is based purely on original stories. It was built by a well-known couple, Mr. and Mrs. Darkwood, and is renowned for ghost sightings, murders, and other mystical phenomena.
It's an entertaining (and frightening!) Halloween-season attraction that has been in operation for over 18 years and one that is essential to visit if you're in Luray.
The house sets guests up for a creepy atmosphere that will leave you scared but with an experience like none before! Each year, the characters and scenes are changed in order to keep visitors returning season after season!
When October ends, the crew starts working on designing haunted-themed costumes for other local attractions.
10. Peruse the Warehouse Art Gallery
Warehouse Art Gallery was opened in 2002 as a "Center for the Arts" by artist Jim Mayes in the heart of downtown Luray, Virginia.
The 10,000 sq ft area displays more than 1,000 masterpieces created by 90 regional and local artists. Gather together in its welcoming atmosphere, admire the surrounding masterpieces, and share your art inspiration!
View this post on Instagram

The Warehouse is the perfect place to replenish your creative spirit or choose an authentic or handmade gift for your loved ones. The gallery includes everything for all tastes and budgets, including paintings, sculptures, pottery, jewelry, photographs, and many other creative pieces. The prices range from $10 to $10,000.
Address: 15 Campbell St, Luray, VA 22835
Website: https://warehouseartgallery.com/
11. Grab Lunch at the Gathering Grounds Patisserie & Cafe
If you're looking for a cute and cozy place to grab lunch while you're traveling to Luray, Gathering Grounds Patisserie & Cafe is a fantastic choice of places!
They have a full espresso bar where they enthusiastically serve espresso, frappuccinos, and more! They use locally-roasted Red Rooster Coffee (Floyd Co.) for their espresso.
View this post on Instagram

They serve several quiches, sandwiches, and have a fantastic menu of beer and wine in-house. This is a great place to eat in Luray!
Address: 24 East Main Street Luray, VA 22835
Website: https://ggrounds.com/
12. Have a Walk at the Hawksbill Greenway Foundation
The Hawksbill Greenway Foundation is the perfect place to admire the diversity of the abundant wildlife of Virginia's Shenandoah Valley and get connected with nature in the heart of the town of Luray.
Get close to nature while still having the chance to relax here with modern amenities- you will find 6 parking areas, two modern restrooms, four drinking fountains, eight picnic tables, a 2-mile walking and biking trail, and more.
This is the perfect spot to get together with friends and enjoy all the activities the Greenway has to offer, including birdwatching, picnicking, fishing, frisbee, bicycling, rollerblading, pet exercise, quiet meditation, and much more.
Birds, insects, and fish of different species are the usual inhabitants that can be found along the Greenway (okay, so bring bug spray!) Also, you can enjoy one of the many festivals and events held in Ruffner Plaza on the Greenway.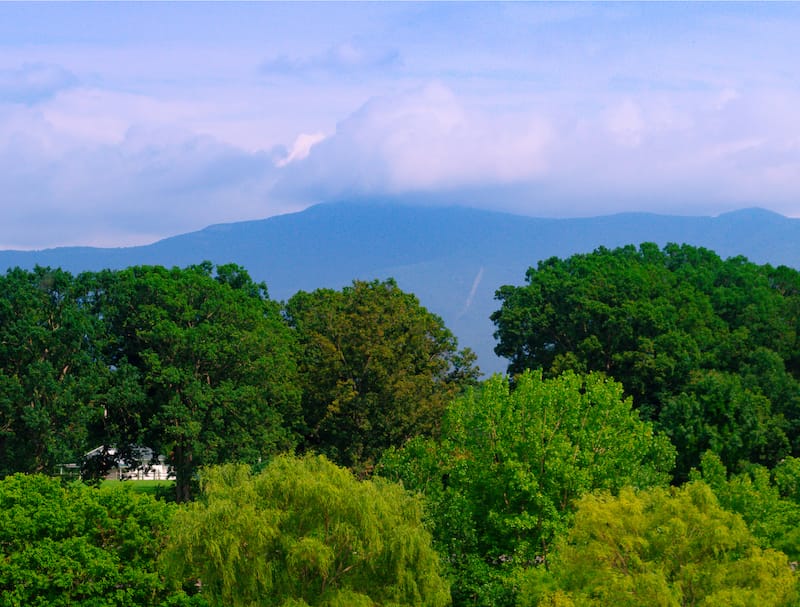 13. See the Bell Tower at Carillon Park
Being one of the US's renowned carillons, the Luray Singing Tower, officially known as the Belle Brown Northcott Memorial, is located in a park in front of Luray Caverns.
It was built in 1937 in remembrance of Colonel T.C. Northcott's wife. It grabs one's attention with its simplistic design, being 117 feet high and located in a beautiful historic area of the Shenandoah Valley.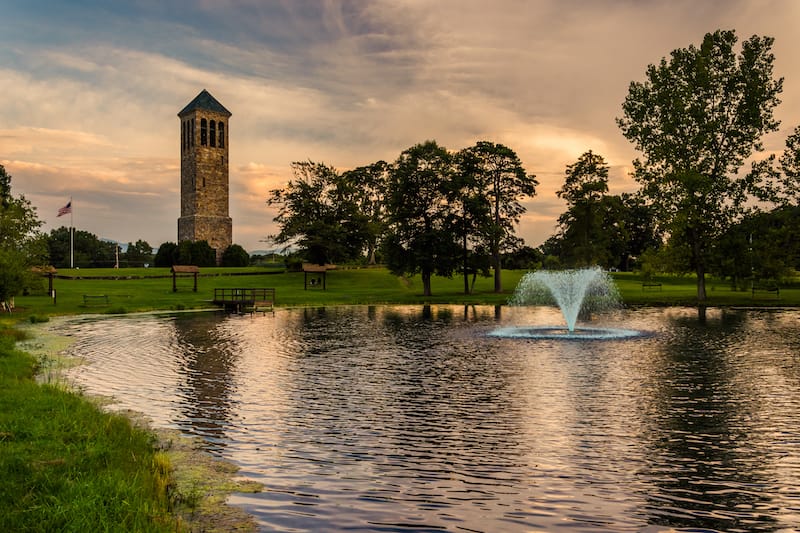 Stroll in the park while listening to its mesmerizing melodies created by 47 bells that range from 12.5 to 7.64 pounds in weight.
Have a tour inside the tower after enjoying regularly organized free recitals held during spring, summer, and fall.
These recitals feature Patriotic, Folk, Classical Music, Original Compositions for the Carillon. Separate tours are available and cost around $5.
Where to Stay in Luray, VA
If you're looking for the top places to stay in Luray, click below! We also have a guide to the best Airbnbs near Shenandoah National Park that you can check out as well!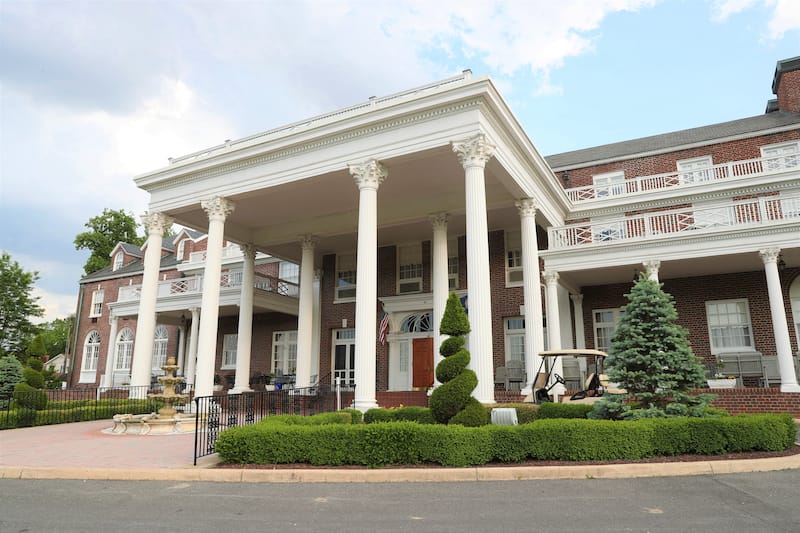 We hope that you were able to find some fantastic places to visit for your trip from our guide! Do you have any tips for things to do in Luray VA?
Please leave us a comment below with some tips! Thanks!
More Shenandoah Valley Travel Guides