Are you looking for the best things to do in Richmond VA for your upcoming trip? We have you covered!
Are you planning your trip to RVA last minute?
If you're traveling to Richmond last minute, you want to ensure you have lodging and tours booked ahead of time! Below are some of our top picks to help you plan!
Where to Stay in Downtown Richmond:
Best Tours and Experiences in Richmond:
🚗 Looking for the best way to get around VA? Click here to check rental car rates for Virginia!
This guide contains the best attractions in Richmond, including historical and natural sites that locals and travelers will both love! You'll also find some of the nation's most famous landmarks in Richmond, all waiting to be explored!
Did we miss any top places to visit in Richmond in this guide? Let us know in the comments. Thanks!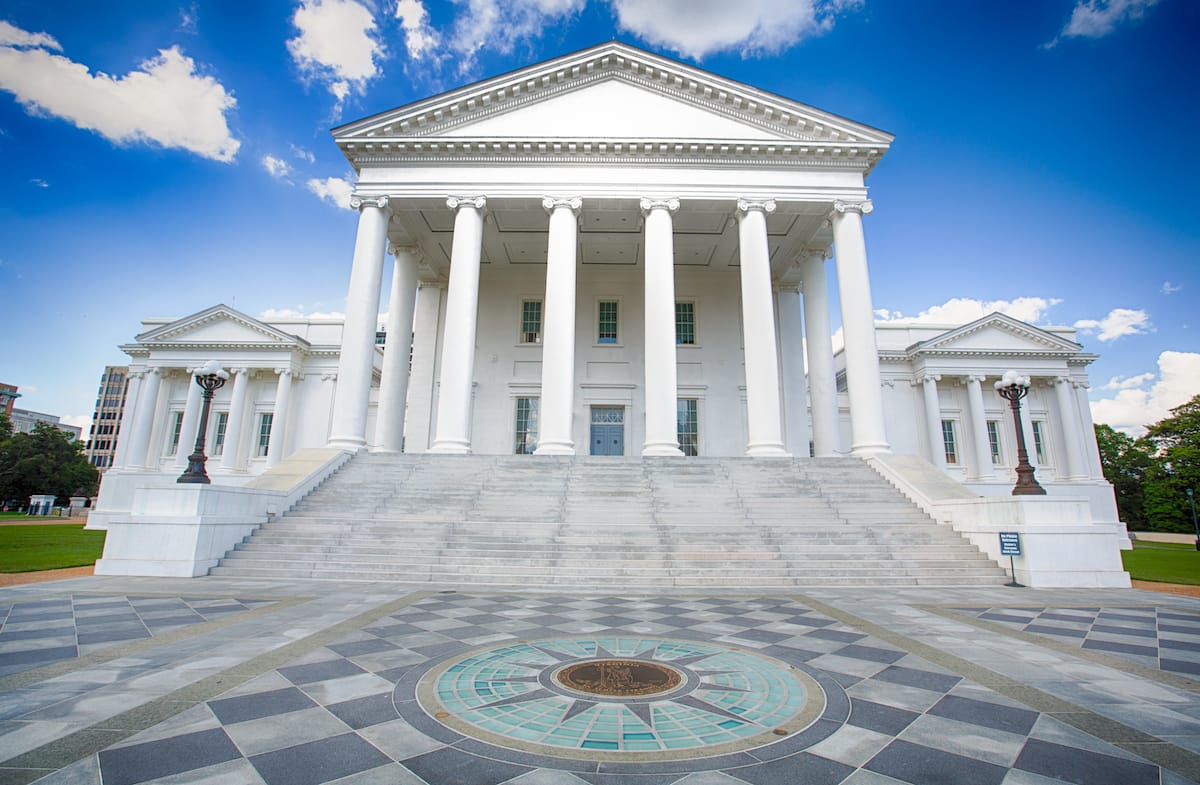 Best Things to Do in Richmond VA
Visit the American Civil War Museum
The American Civil War Museum is located in three areas around Richmond and features over 120,00 artifacts and exhibits that showcase unique Civil War stories.
The American Civil War Museum at Historic Tredegar, along the James River, includes the Tredegar Ironworks ruins and two exhibit galleries.
For those wishing to learn more about the Civil War, Slavery, and Emancipation in Richmond's historic areas, join the one and half hour golf cart tour where your tour guide will tell stories of Richmond's fall during the Civil War.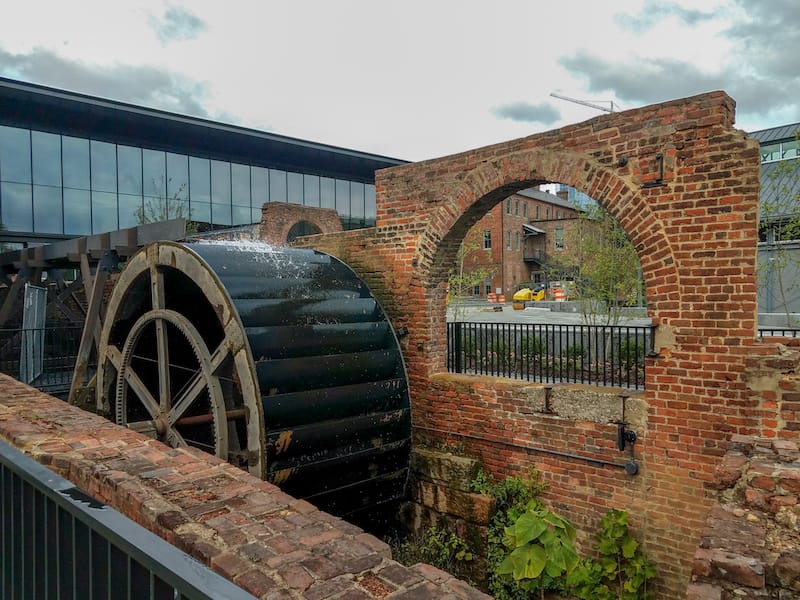 Take a tour of the White House of the Confederacy, which was the home of Confederate President Jefferson Davis.
On the guided tour, you will get insights into his family's lives and have time to explore exhibits that feature Confederate legacies.
At the American Civil War Museum at Appomattox, peruse more than 400 documents, artifacts, and pictures that bring to life soldiers, missions, and life at home during the Civil War.
Address: 480 Tredegar St, Richmond, VA 23219
Go Axe-Throwing at Shield N Sheath
Looking for something a little different to keep you occupied on your trip to Richmond?
Look no further than a day at Shield N Sheath where you will have a chance to experience their hatchet house and all the fun that comes with it!
Shield N Sheath is a woman-owned business in Scott's Addition in RVA and each 1 hour and 25-minute session is $35 per thrower.
This is with an appointment (which you can do on their website). Walk-ins are a bit pricier, with a little less time.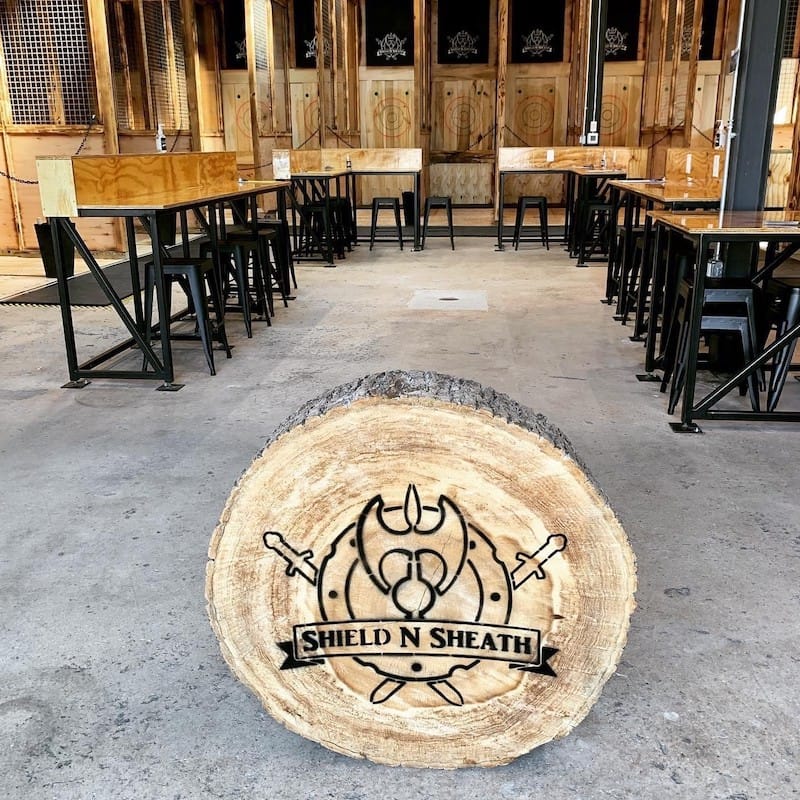 To keep you fueled when throwing those axes, you can enjoy a small eat from their menu – they have everything from loaded nacho fries to spinach and artichoke chicken pizza… and more.
They carry an array of alcoholic drinks as well as non-alcoholic ones. This is definitely one of the coolest things to do in Richmond!
Address: 1511 Altamont Ave, Richmond, VA 23230
Relax in Belle Isle Historical Park
The Belle Isle Historical Park is in downtown Richmond in the middle of the James River.
This 54-acre island is the perfect year-round park and contains some of Richmond's best hiking trails.
In the summer, visit one of Richmond's most unusual beaches, where you can lay on the flat rocks and enjoy the sun's warmth.
Unfortunately, the water is too swift for swimming but you will still see many locals lounging around socializing and enjoying a little downtime by the water!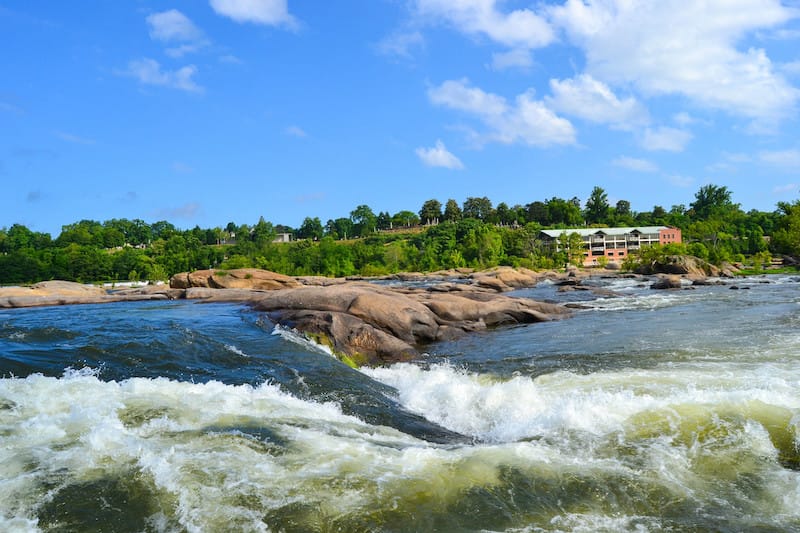 The park also features a rock-climbing area, fishing, 1.7 miles of walking and bike trails, and a mountain bike route with a 3,263-foot long / six-minute circuit.
The park is reached from the Tredegar Street pedestrian footbridge and is pet-friendly.
Address: 1 Belle Isle, Richmond, VA 23225
Cool Off at Bev's Homemade Ice Cream and Cafe
When you need refreshing ice cream on a hot summer day, visit Beverly Mazursky!
She has been dishing out some of the best ice creams in Richmond for over 25 years at Bev's Homemade Ice Cream and Cafe.
Bev's 13 regular flavors include mocha almonds, cookies and cream, and butter pecan. She also has three unique flavors that rotate every week.
Choose between the Cary Street, Brownie, Classic, or Shockoe Banana Split if you get a sundae.
If dairy isn't your thing, Bev also has gelato, sherbet, and vegan sorbet. It really is one of the best places to visit in Richmond!
Address: 2911 W. Cary Street, Richmond
Explore the Black History Museum and Cultural Center of Virginia
In the Jackson Ward neighborhood, you will find the Black History Museum and Cultural Center of Virginia in the Leigh Street Armory.
Here you will find various exhibits that include traditional presentations of artifacts and some high-tech exhibitions with touch screens.
Many of the exhibits feature Black Virginians like Arthur Ashe and displays depicting critical stories such as Desegregation, Emancipation, Civil Rights eras, and Jim Crow.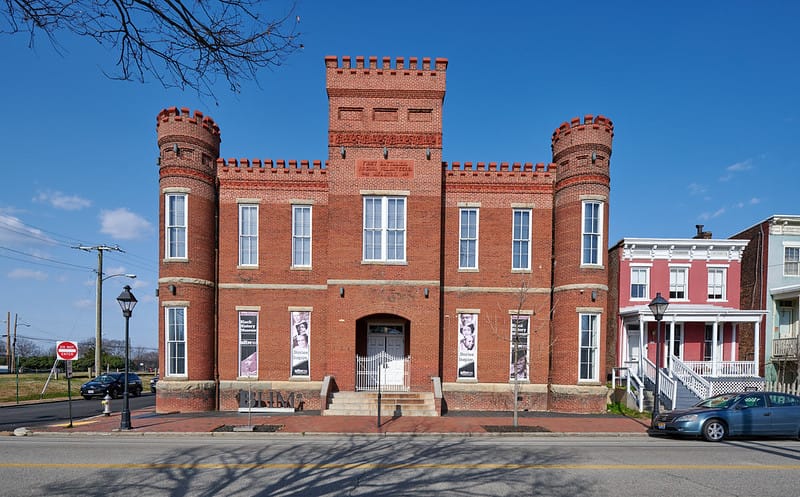 Don't forget to head to the second floor, where you will see works of local artists and nationally traveling exhibits.
Address: 122 West Leigh St, Richmond VA 23220
Take a Mill Tour at Blue Bee Cider
Since 2013, when Blue Bee Cider opened its doors to the first urban cider mill, they have been producing artisanal ciders with heirloom apples from Virginia.
Blue Bee's tasting room is open every day for tasting and flights of their extra dry, bone-dry, and semi-sweet ciders. Learn more about the process they take by joining one of their inclusive mill tours.
BOOK HERE: Blue Bee Cider tour and tasting
Just don't come thirsty, however… come hungry and visit Truckle Cheesemongers, a grilled cheese shop, for lunch!
Address: 1320 Summit Ave, Richmond, VA 23230
Stroll Along the Canal Walk
The 1.25-mile Canal Walk along the James River- Kanawha Canal is the perfect place to enjoy a day learning about Richmond's history.
As you stroll, you will pass the American Civil War Center, Box Brown Plaza, and Brown's Island, a six-acre park along the James.
If your timing is right, you may even catch a concert or the annual Richmond Folk Festival at Brown's Island!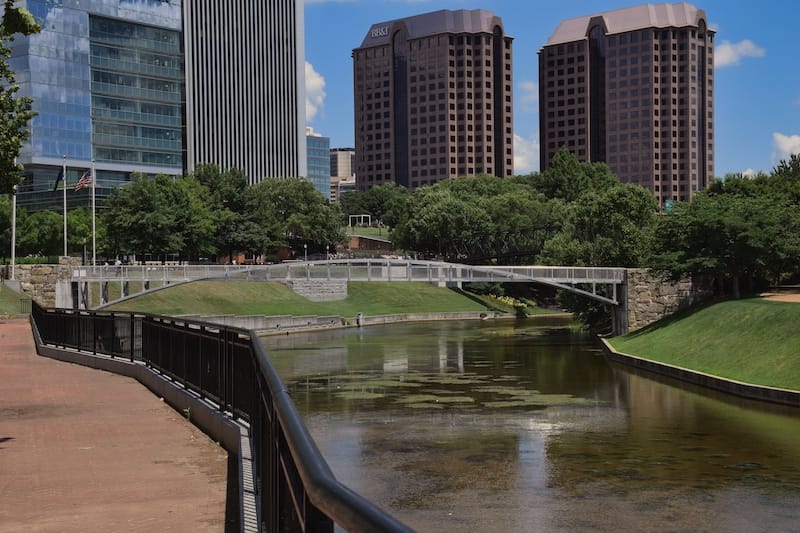 The paved trail passes a variety of statues, sculptures, and historical markers that share information about 400 years of Richmond's history.
Instead of walking, you may want to catch the 40-minute historical cruise tours that depart from the Turning Basin.
Hunt Down the Best Coffee in Richmond
Richmond has heaps of tasty coffee shops and you will find them throughout different parts of the city.
Forget Starbucks, support some of these local Richmond cafes where you'll find far tastier coffee and a cool, independent vibe that represents the city a little bit better.
Here are some of Richmond's best coffee shops to put on your trip itinerary:
Rostov Coffee & Tea
Roastology
Lamplighter Coffee Roasters (multiple locations)
Brewer's Cafe
Riverbend Roastery
Whisk
Sefton Coffee Company
Ironclad Coffee Roasters
The Lab by Alchemy Coffee
Grit Coffee
Sugar & Twine
Explore the Church Hill Historic District
The Church Hill Historic District visit will take you back to Civil War times as you gaze upon 70 antebellum houses, the St. John's Episcopal, and explore the Edgar Allan Poe Museum.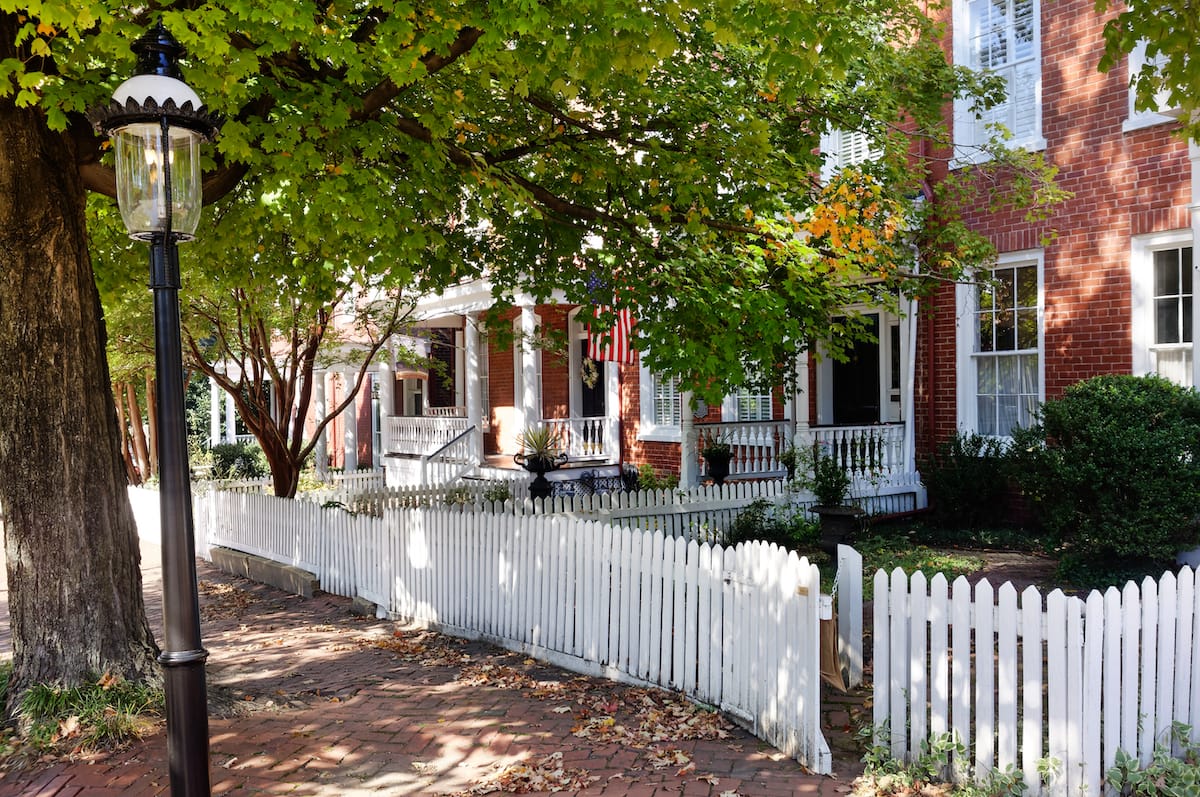 One of the best things to do in Church Hill is to take advantage of the food tours offered by Discover Richmond tours!
BOOK HERE: Church Hill top-rated food tour
You will get to enjoy food in RVA's oldest neighborhood while hearing stories from the past about vampires, the Revolutionary War, and more.
The tour runs every Saturday and you can book your spot here.
Stop by St. John's Episcopal Church
At the St. John's Episcopal Church in 1775, Patrick Henry made his famous speech that included, "Give me liberty or give me death."
In the church's graveyard, you can find the Declaration of Independence signer George Wythe's and Edgar Allan's mother, Elizabeth Arnold Poe's final resting place.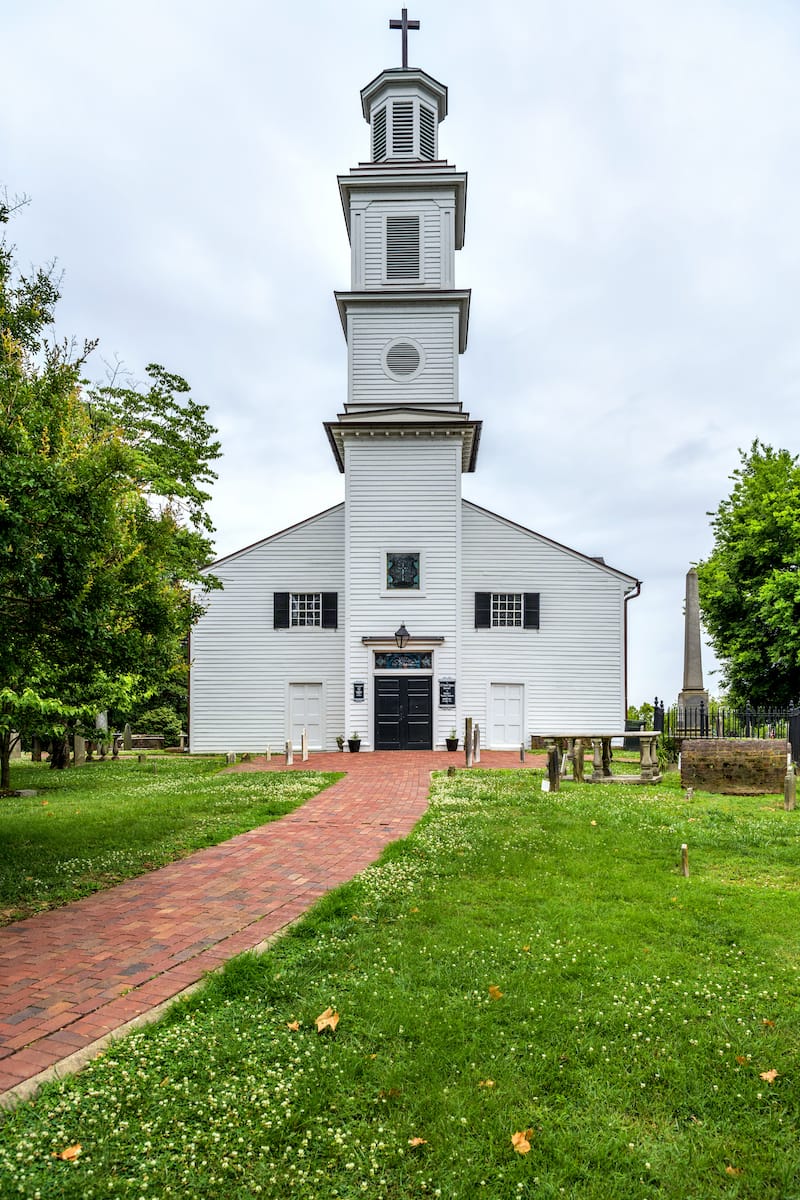 The church is still open and welcomes visitors on Sunday mornings for services. To learn more about the church's history, attend a public reenactment or take a historic graveyard tour.
Address: 2401 E Broad St, Richmond, VA 23223
Learn at the Edgar Allan Poe Museum
The oldest Richmond building, the Old Stone House, is home to the famous Edgar Allan Poe Museum. The museum is a historical and literary museum that commemorates Poe's work and time living in Richmond.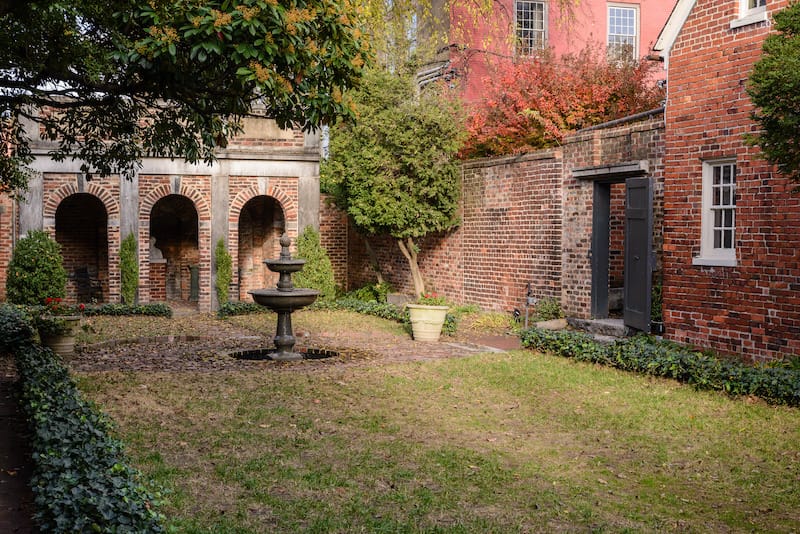 The museum features exhibits that showcase Poe's life through manuscripts, artifacts, and even his socks, and is definitely worth a visit when you're in Richmond.
Address: 1914 E Main St, Richmond, VA 23223
Visit the Maggie L. Walker National Historic Site
In Jackson Ward, you will find a national historic site dedicated to Maggie L. Walker, a civil rights activist and businesswoman who was born to a former slave.
She become very well-known around Richmond and even published a newspaper called 'The St. Luke Herald'. Eventually, she founded a bank (St. Luke Penny Savings Bank) and was the first African-American woman to charter a bank!
The teacher, businesswoman, and Civil Rights Activist left her mark in many ways but especially by speaking up for women frequently and African-Americans during the Jim Crow era.
Today, you can visit a site dedicated to the prolific Richmonder that includes 6 buildings in Jackson Ward.
And, if you're visiting, be sure to stop by the nearby Mama J's Kitchen and grab some of Richmond's best soul food!
Explore the Hollywood Cemetery
Within the 135-acre cemetery that has been open since 1847, you will find the tombs of James Monroe, John Tyler, and Confederate president Jefferson Davis.
At Hollywood Cemetery, you will also see thousands of Confederate soldiers' final resting places and an iron dog that guards the tomb of a little girl.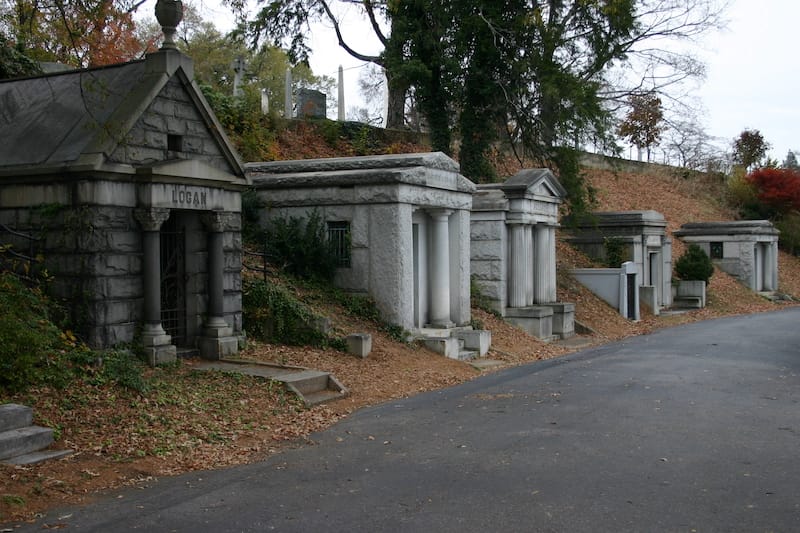 The hilly landscape features lush grounds with elaborate tombstones, manicured gardens, and amazing views of both the James River and the city of Richmond.
Instead of exploring the cemetery on your own, take a guided tour and learn more about those buried at this historic site.
Address: 412 S Cherry St, Richmond, VA 23220
BOOK HERE: Hollywood cemetery electric car tour
Check Out Street Art in Richmond
One thing that Richmond has no shortage of is colorful street art. You will find it from the city's most popular neighborhoods to the most unassuming of corners.
There are well over 50 murals throughout the downtown (over 150 beyond) and Richmond has even received accolades from large publications (such as the Huffington Post) for its street art.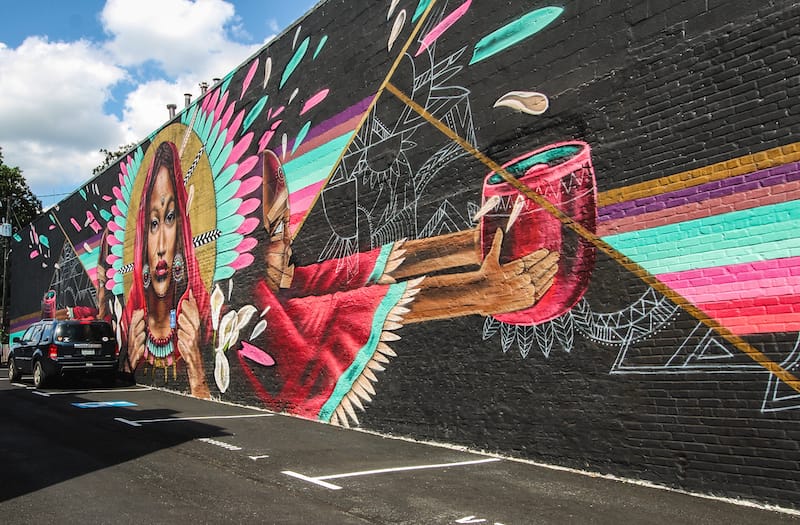 While this could be a post in itself, check out this one that gives details about some of the most popular murals in Richmond, where to find them, and the brilliant artists behind them!
Day Trip to Fredericksburg
If you're looking for a quick and easy day trip from Richmond, you should consider Fredericksburg, a city that is wedged between Richmond and DC and has a lot to offer historically (and some pretty cool things that are new).
The most well-known site in Fredericksburg is the National Military Park which was the home of four major military battlefields used during the Civil War.
Over 100k soldiers were killed here and you can learn more about the history of this when visiting (it is open daily from 9-5).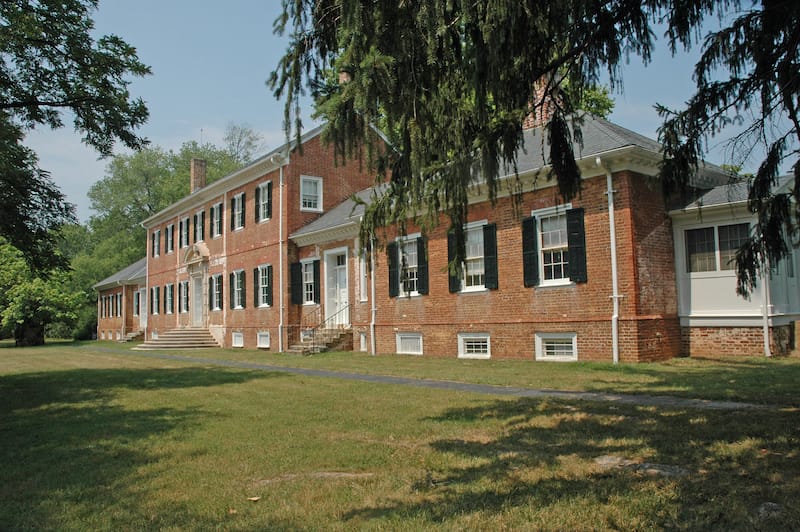 You can also learn more about the area's African American heritage on the Spotsylvania African American Heritage Trail.
This 'trail' takes you across 75 miles of the countryside where you will see eleven road signs detailing the significant history at each site. You'll read stories, see churches, and more. It definitely is worth the journey.
Get Lost in Pocahontas State Park
Richmonders are lucky to have a state park right in their backyard and Pocahontas State Park is one of the best nature spots in the capital city.
Located in Chesterfield, it is the largest state park in Virginia at 7,950 acres. The park was named for Pocahontas (Chief Powhatan's daughter) and contains many nature trails that will take you through water crossings, rock gardens, and many other beautiful spots.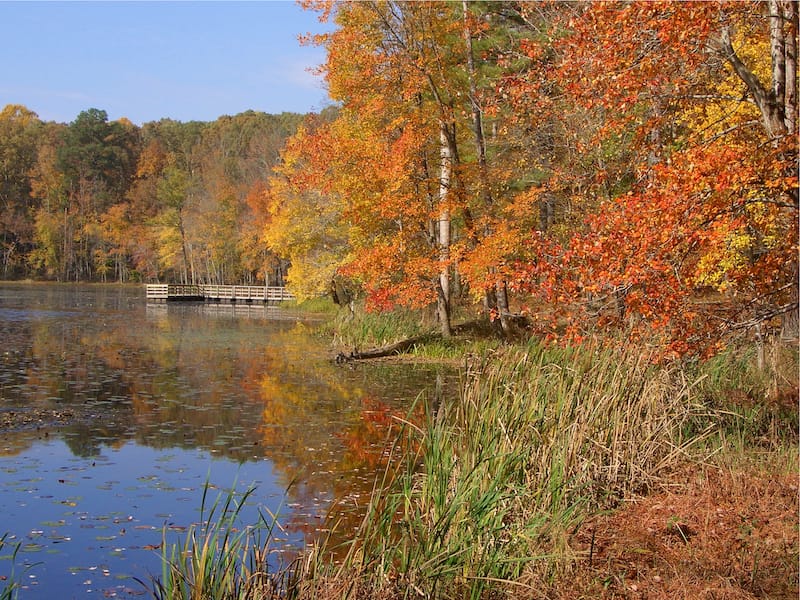 You'll also find many streams and lakes within its borders where you can catch panfish, largemouth bass, and pike. The park was established in 1946 and is one of the best things to do in Richmond for nature lovers!
Visit the Home of Distinguished Jurist John Marshall
One of the few Federal-style homes remaining in Richmond is the home of John Marshall. From 1801 until 1835, he was the fourth Chief Justice of the U.S. Supreme Court.
He helped establish that the Supreme Court branch of government was equal to Congress and the president and the federal law have precedence over state laws.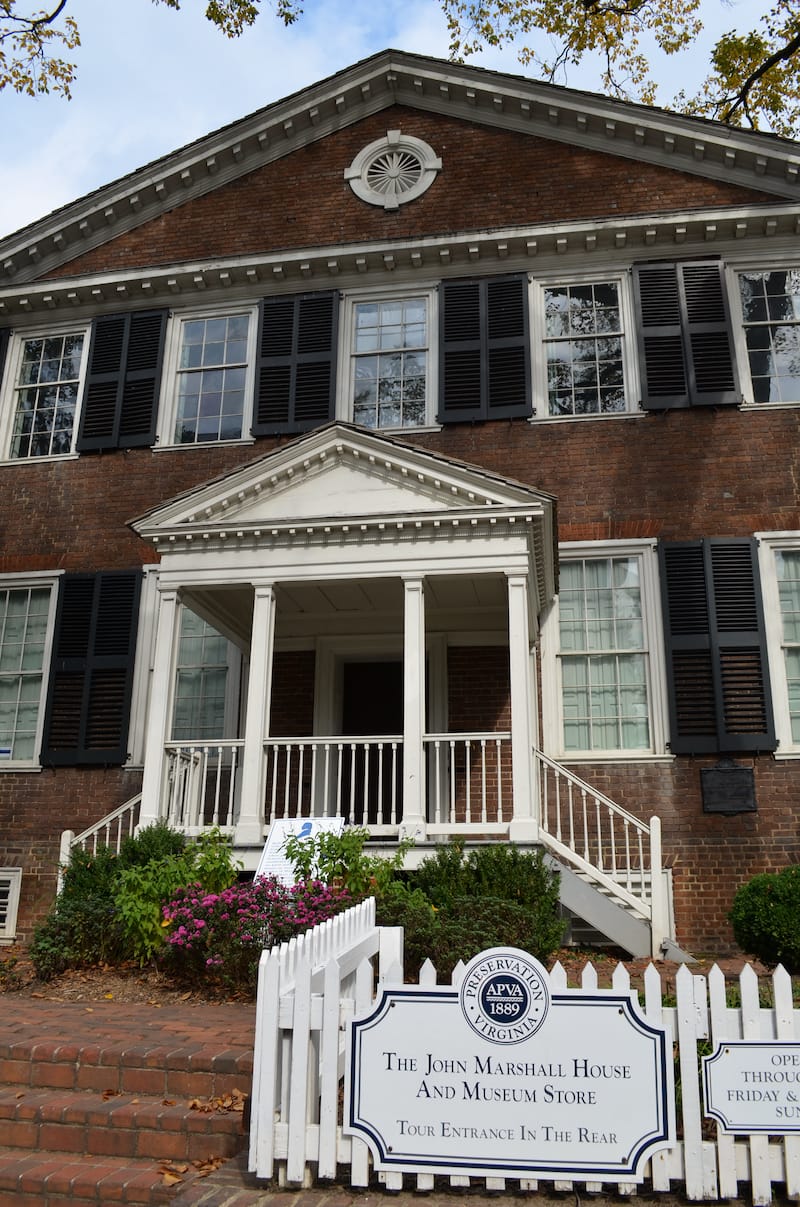 A visit to the home, just a few blocks from the Virginia Executive Mansion and State capitol, holds a variety of relics and furniture belonging to the Marshalls and Richmond's most extensive collection of Federal period furnishings.
Address: 818 E Marshall St, Richmond, VA 23219
Stroll through Lewis Ginter Botanical Garden
The beautiful 50-acre gem of a garden was once the hunting grounds of the Powhatan.
Today, you can stroll the pathways and marvel at all the beautiful flowering plants inside the 63-feet-tall domed conservatory as well as in the gardens outside.
Be sure to visit Lewis Ginter Botanical Garden often throughout the year for special garden events like the Butterflies LIVE program in the summer, during Halloween for Goblins and Gourds, and the GardenFest of Lights from Thanksgiving through early January.
The teahouse and café make the perfect place to get a refreshing drink or lunch when exploring the botanical gardens. The garden shop has a variety of plants to entice you into beginning or adding to your garden.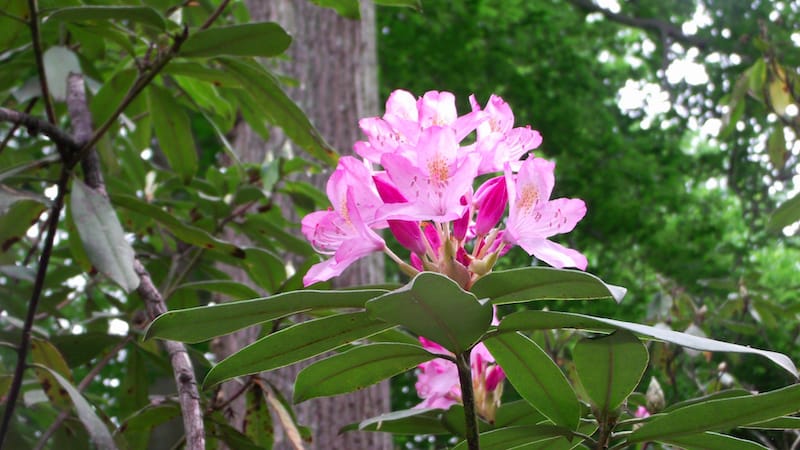 Children will also have fun exploring the gardens, especially those designed specifically for children. In the Children's Garden, they can play in the water-play area and cool off on hot days or climb into the treehouse and view the gardens from above.
Outside, you will find rose gardens where you can see and smell more than 70 different roses, the Asian Valley dedicated solely to Asian plants, and the Cherry Tree Walk, which bursts into bloom each spring.
Take a break from the outdoors and venture into the conservatory, where you can see seasonal displays, the orchid house, cacti, and butterflies. Click here for more.
Address: 1800 Lakeside Ave, Henrico, VA 23228
Experience Maymont Park
Maymont Park, home to James Henry and Sallie May Dooley's former home, and its 100-acre estate are now among Richmond's top tourist attractions.
Take time to venture inside the 33-room mansion to see how the very wealthy lived in the early 1900s.
You will find swan-shaped beds, an elevator, gas lights, and a multitude of trinkets they collected during their world travels. There is also a vast carriage collection that is a highlight of Maymont.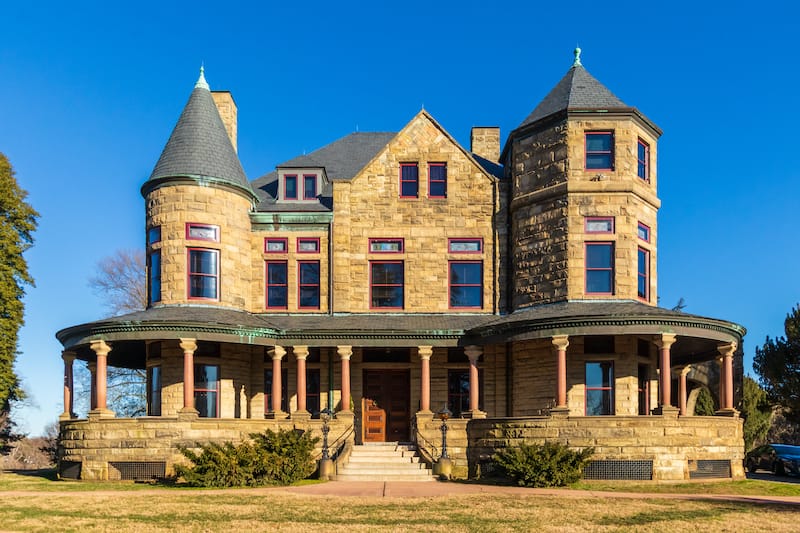 Outside, the Japanese gardens are well worth a stroll through, but the kids will want to head to the petting zoo and nature center within the Richmond attraction!
History lovers will want to venture down to the Belowstairs to take in the exhibit "In Service and Beyond," which details the life of African-Americans working at the mansion and in the South.
Maymont is the perfect place to have a picnic lunch amongst flora and fauna. If you picnic near the river, you may even get to see one of the local otters playing in the water.
Address: 1700 Hampton St, Richmond, VA 23220
Explore the Children's Museum of Richmond
What could be more fun than a day of exploring the interactive children's exhibits at the Children's Museum of Richmond?
Along Richmond's main drag, West Broad Street, you will find the 44,000 square foot Children's Museum where everyone can be a kid and experience interactive learning and play through the many areas, including indoor fun at the bank, diner, schoolhouse, and news studio.
The outdoor-themed areas include the Little Farm and Dairy Barn, Apple Picking, a ride on the carousel, and Sun tubes.
However, the number one favorite area has to be the water play area, where you can learn about sinking and floating, whirlpools, and gravity.
Address: 2626 W Broad St, Richmond, VA 23220
Stroll around Carytown Neighborhood
One of Richmond's most beloved neighborhoods is Carytown, a district dating back to 1938 that is renowned for its small shops, eateries, and more.
It is also home to the Byrd Theater, which is one of Richmond's most famous historic landmarks dating back to 1927, just as talking motion pictures were getting introduced to the world!
The history of the Byrd Theater is rich and the theater has even seen the likes of Ginger Rogers, Fred Astaire, and Irene Dunn back in the 1930s! It was designated as a Virginia Historic Landmark in 1977 (and a national one merely three years later).
Today, the Byrd Theater is a cinema, cultural center, and entertainment palace.
BOOK HERE: Carytown food and culture tour
If you're in Carytown on a Sunday, be sure to pop by the local farmers market where you can support 28 small businesses. It takes place at the city stadium.
Also, if you're a beer and wine enthusiast, you can find both in the same place at Garden Grove Brewing and Urban Winery – it is the perfect place to end your day in Richmond!
Photograph the LOVEwork Signs in Richmond
Since 1969 Virginia's slogan has been Virginia is for Lovers. Then in 2013, Virginia began the LOVEworks program intended to encourage travel in Virginia.
Many individuals, businesses, organizations, and towns created L-O-V-E signs, sculptures, and murals to represent their communities.
Today there are nearly 300 official signs throughout the state and many more unofficial ones.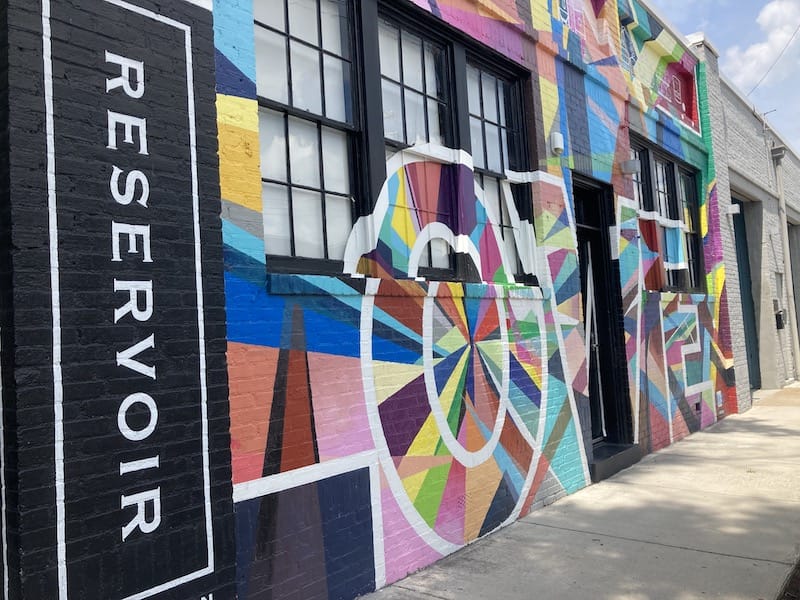 Drive around the Richmond area and take some Instagram-worthy photos in front of one or all seven of the official Richmond LOVEwork signs. You will be amazed at the originality and how different those four little letters can be!
Lewis Ginter Botanical Gardens
Reservoir Distillery
Richmond Raceway
Tang and Biscuit
Regency Square Mall
J. Sargeant Reynolds Community College
Virginia Welcome Center at Main Street Station
Learn at the Science Museum of Virginia
Venture to the old Broad Street Station and spend the day as a family exploring the wide variety of interactive exhibits covering four floors at the Science Museum of Virginia.
With hundreds of permanent and touring exhibits covering topics like time, motion, light, speed, and art will keep everyone in the family engaged.
Test out your speed as you compete against Olympic athletes and feel the force of hurricane winds in the Speed exhibition. Head to the Time exhibits where you can check your reaction time, test your memory, or walk the tightrope.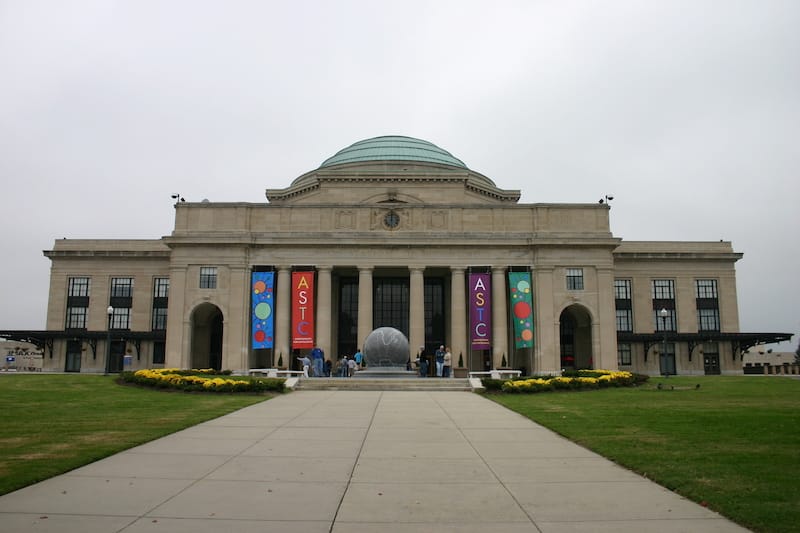 When you need a bit of fresh air, head outside and explore the irrigation techniques, the rain barrels, and the green roof. Then visit the BayScapes and Pollinator Gardens to learn about native plants and the pollination of crops and trees.
A great way to get to or leave the museum is along the 0.2-mile ProtoPath that connects to the Scott's Addition neighborhood.
And while you're outside, don't forget to visit the almost 0.2 mile-long pedestrian and bike ProtoPath, a pedestrian and bicycle path that connects the Scott's Addition neighborhood to the Museum's campus.
Address: 2500 W Broad St, Richmond, VA 23220
Go Rafting on the James River
A super cool thing to do in Richmond for adrenaline-seekers is to go rafting on the James River! And, you can easily do that with Riverside Outfitters when you're in the city.
To be fair, they offer everything from cycling to SUP rentals to kayaking and more. But, rafting is just so unique here as it is not something you often see done in cities!
One cool thing to note about the James River rafting experience is that it offers something for everyone, whether you're seeking a relaxing rafting experience or one in Class III to IV whitewater.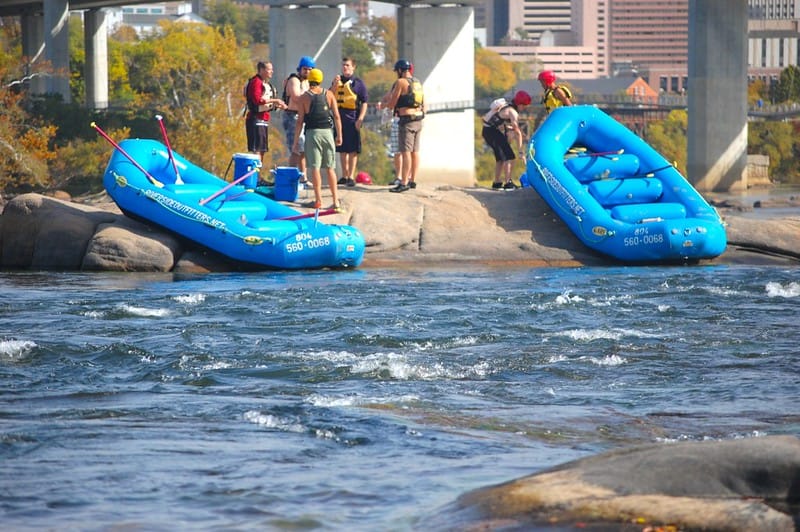 They have four different options from an evening rafting adventure to ones in different areas of the city (Lower River and Upper River).
All are reasonably priced and you can book your James River rafting trip with Riverside Outfitters here.
Go Shopping at Short Pump Town Center
To get a taste of shopping and dining in Richmond, visit Short Pump Town Center, where you can stroll through more than 140 different shops, restaurants, and places of entertainment.
The shops range from mid-to-high-end boutiques and include all-American brands and flagship stores, like American Eagle, Build-A-Bear, Dillards, Kate Spade, and L.L.Bean.
There are also local boutiques specializing in hand-crafted products from the area.
The walkways throughout Town Center connect the different areas. Warm up in the heated pavilion or around the outdoor fireplaces during the winter months.
When hunger strikes, visit one of the restaurants for a meal or snack. Auntie Anne's, Baker's Crust, Maggiano's Little Italy, Red Robin, and Rock Bottom Restaurant and Brewery are just a few you will find at Town Center.
In need of a bit of entertainment, enjoy a show at Funny Bones or be creative at Color Me Mine.
Address: 11800 West Broad Street, Richmond, VA 23233
Pay Your Respects at the Virginia Holocaust Museum
In 1997, Holocaust survivor Jay Ipson opened the Virginia Holocaust Museum. The museum focuses on the moving story of the Ipson family's survival and experiences. You will listen to stories of those who survived the Holocaust and began a new life in the Richmond area.
The second focus of the museum is to highlight the role the Holocaust had on world history.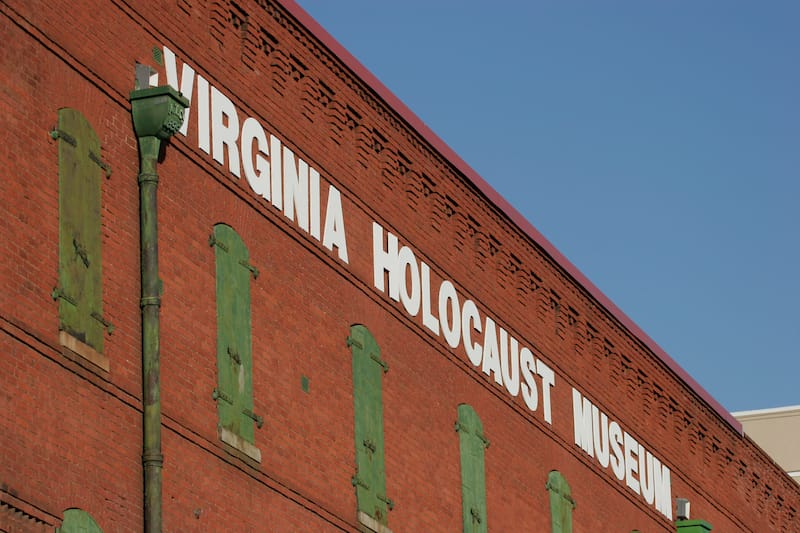 The chronologically displayed Holocaust exhibits take you through the European Jewry destruction and the intolerance for the Jewish people. The displays feature over 300 artifacts and audio recordings of local survivors' testimonies.
Virginia's Holocaust Museum is definitely one of the best museums in the capital city and worth a visit, especially if you're looking for things to do in Richmond on a rainy day.
Address: 2000 E Cary St, Richmond, VA 23223
Enjoy the Flavors at ZZQ Texas Craft Barbeque
You'll find plenty of amazing BBQ joints in Richmond, and one of the most famous is ZZQ Texas Craft Barbeque on W. Moore Street.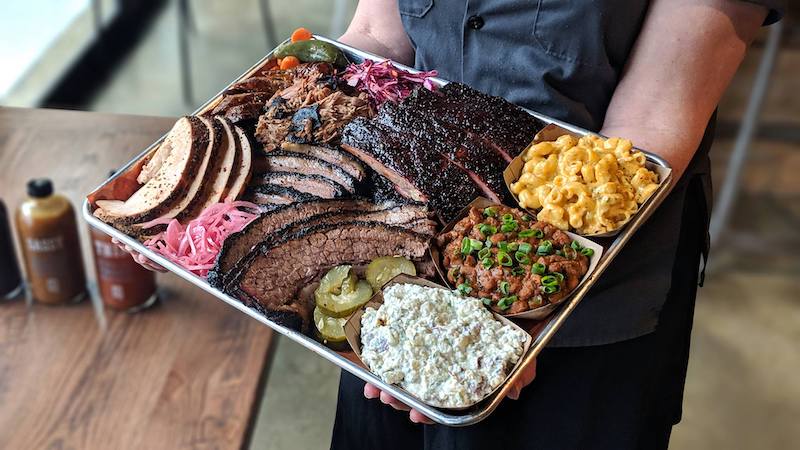 While Virginia is no stranger to good BBQ, finding Texas BBQ is not something that is as common so we encourage you to head there, enjoy some tasty meat from pitmaster Chris Fultz (a native Texas) and his pit mistress, Alex Graf, and continue the rest of your Richmond trip on a full stomach!
They are closed on Mondays and Tuesdays and serve daily from Wednesdays until Sundays until they sell out. Click here for more.
Visit the Virginia Museum of Fine Arts
Open 365 days a year and free to visit, the Virginia Museum of Fine Arts features roughly 40,000 pieces of artwork and is one of the largest museums in the United States.
The museum includes Art Nouveau, American art, and one of the largest Fabergé collections in the US, including five eggs.
Take an around-the-world trip by strolling through the British sporting, African and South Asian Art, English silver, Tibetan art, and Chinese art galleries.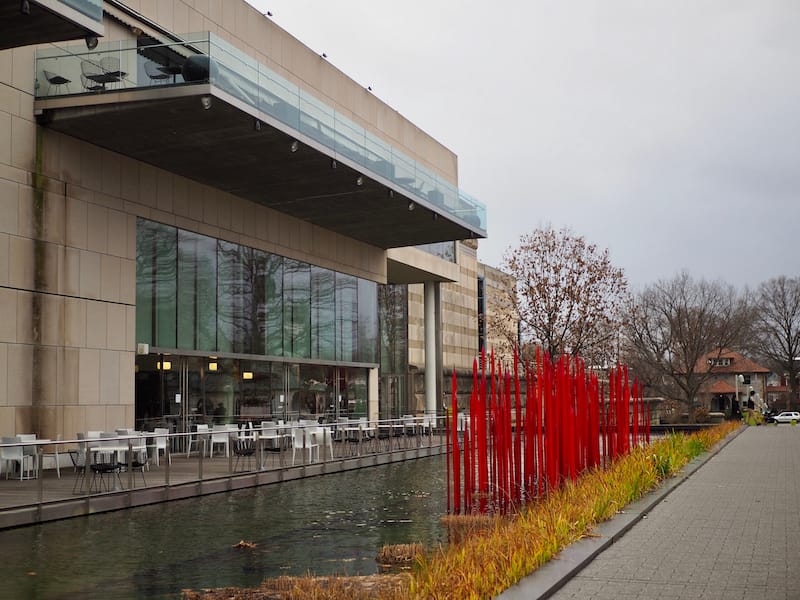 Outside, you will want to explore the museum's sculpture garden and grounds. The on-site Amuse Restaurant also has delicious food and is often featured near the top of Richmond's best restaurants.
Address: 200 N Arthur Ashe Blvd, Richmond, VA 23220
Visit the Valentine Museum and Richmond History Center
The Valentine Museum showcases incidents and Virginians through exhibits and extensive collections.
The property encompasses several buildings, including the Edward V. Valentine Sculpture Studio and the Wickham House.
The Valentine Sculpture Studio is a 19th-century American sculpture studio that features models, casts, tools, and sketches that belonged to Edward Valentine.
As you visit the Wickham House, you will find 19th-century Federal architecture, some of America's most delicate interior decorative paintings, and a chance to see how wealthy Richmond citizens lived compared to the basement quarters for the enslaved people.
Address: 1015 E Clay St, Richmond, VA 23219
Explore Richmond's Craft Beer Scene
One of the best things about Richmond is how innovative the city is in regards to its gastro scene and there is no bigger proof than RVA's craft beer scene.
The capital city is home to over 30 breweries (and nearly 40 points of purchase for them) and about a third of them are located all within a neighborhood called Scott's Addition. Here are some of the most famous Richmond breweries worth visiting:
Veil Brewing Co. – this brewery is one of Richmond's most famous and they have even recently opened up a place in Norfolk!
Their Scott's Addition brewery is the original and it is worth heading to (especially during the summers when the terrace is open) and grabbing a beer while enjoying one of the food trucks parked out front.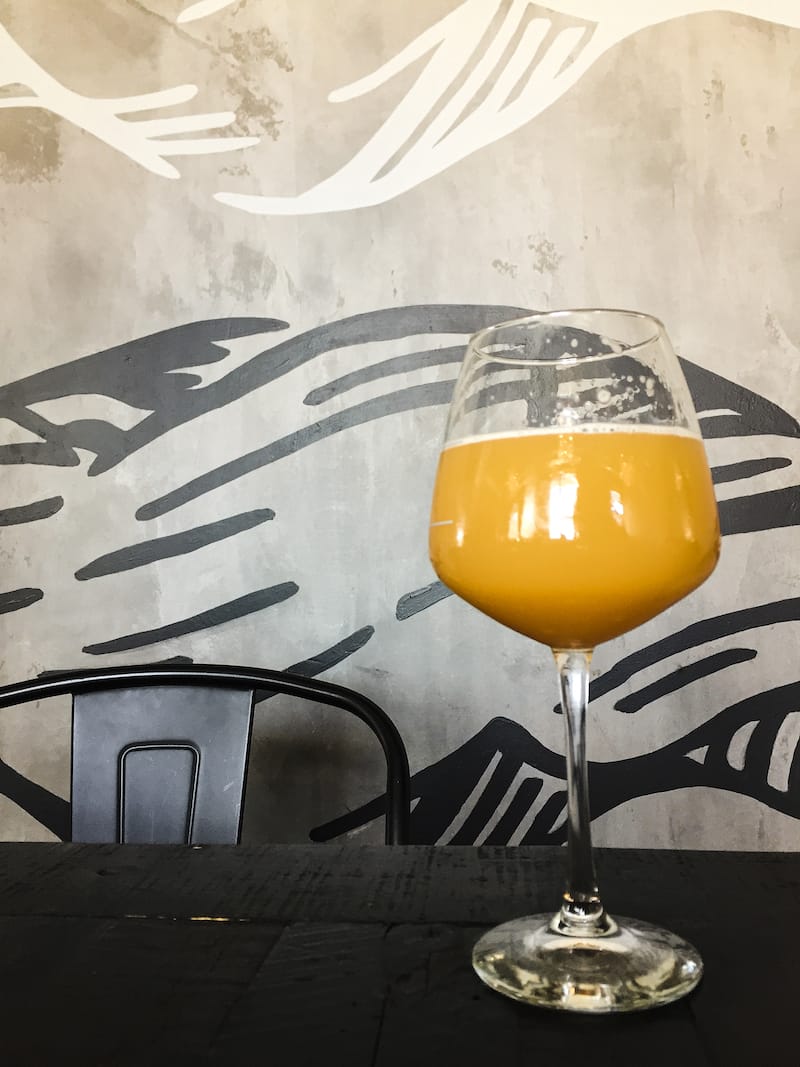 Hardywood – This Richmond craft beer spot has built itself a reputation far beyond the Commonwealth and you can find their vast portfolio of beers everywhere these days!
But, nothing beats visiting their Richmond location where you'll be able to try their Virginia Blackberry Belgian-Style White Ale or their beloved Gingerbread Porter while downing a pizza at the same time.
Mekong – One of the coolest places in Richmond that beautifully pairs craft beer with Vietnamese food. You'll discover explosive flavors in their pho and their extensive tap list. This is definitely a can't-miss place!
Click here to download the map for the Richmond Beer Trail so you can experience the breweries on your own and support these fantastic local businesses!
Head to the Virginia Museum of History and Culture
Run by the Virginia Historical Society, the Virginia Museum of History & Culture features a wide variety of historical artifacts, including artwork, photographs, letters, and tools.
As you peruse the collections and "The Story of Virginia," which is the main exhibit, you will encounter 1,600 years of Virginia history.
Learn a bit about the Native American tribes that called Virginia home, the invasion of the colonists, the Civil War, and current events.
Outside, you will find the bronze sculpture of the War Horse which is a memorial to all the mules and horses killed throughout the Civil War.
The Founding Frenemies Panel and Capable displays are interesting and worth your time. Founding Frenemis travels through Alexander Hamilton's times with Virginia's founding fathers.
The Capable exhibition portrays local young adults with disabilities that are part of a thriving community.
Address: 428 N Arthur Ashe Boulevard, Richmond, Virginia 23220
Best Places to Stay in Richmond
If you're looking for where to stay in Richmond, below are a few options that are suitable for any budget!
» Luxury: The Graduate Richmond
» Luxury: The Jefferson (Richmond's most iconic hotel – opened in 1985)
» Boutique: Quirk Hotel
» Mid-range: The Commonwealth
» Budget: HI Richmond Hostel
Did we miss any of your favorite places in RVA? Let us know the top things to do in Richmond, VA in the comments. Thanks!
More Richmond Travel Guides
Pin this Richmond Things to Do Guide