Are you visiting Asheville NC in winter? This guide will detail all the wonderful things to do, winter activities, and what to expect for your trip!
Are you planning your trip to Asheville last minute?
If you're traveling to Asheville last minute, you want to ensure you have lodging ahead of time! Below are some of our top picks in town!
Best Hotels in Asheville:
Amazing Asheville Tour Options:
🚗 Looking for the best way to get around NC? Click here to check rental car rates for North Carolina!
Asheville is a city in North Carolina located near the Blue Ridge Mountains.
Known for the Biltmore Estate, America's largest home, the city is home to plenty of activities and recreational sites perfect for a family adventure.
If you've been trying to come up with a list of places to visit this winter, be sure that you don't overlook Asheville!
With all kinds of festivals, delicious restaurants, light shows, and more, you will be sure to get into the holiday cheer and enjoy the beautiful season during your trip.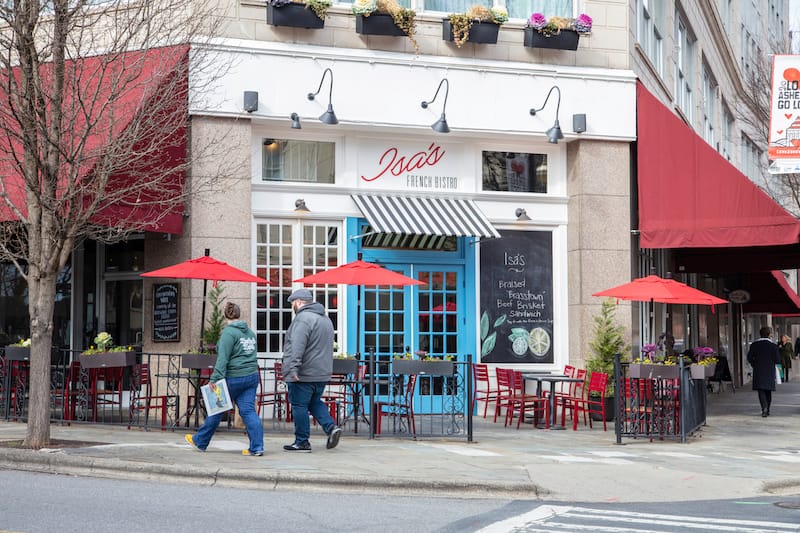 Even better, the city in North Carolina is an excellent spot for anyone of all ages, whether you want to visit with your family, children, spouse, or friends.
In this article, we have compiled a list of the best activities to participate in during your visit to Asheville this winter, taking into consideration all age groups and interests.
Be sure to get your ski equipment ready!
Asheville Winter Weather
Average Winter Temperatures in Asheville, NC
Asheville has a typical, four-season climate. It doesn't get much snow each year, nor does it get too hot in the summer, making it the perfect place to enjoy the surroundings at any time of the year.
In the winter, even though the city doesn't get too much snow, you won't have to worry about missing out on the cold Christmas experience. In fact, it was considered to be one of America's safest weather cities.
Below are the average winter temperatures in Asheville (high/low).
November: 58° / 38°
December: 50° / 31°
January: 47° / 28°
February: 51° / 31°
March: 59° / 38°
Does it Snow in Asheville?
Asheville boasts one of the calmest climates in the US, so you, unfortunately, aren't going to experience a ton of snow during your visit.
With that said, when it does snow in the town, you're in for an adventure.
You can experience the most snow between January and March at a little more than 3 inches per month.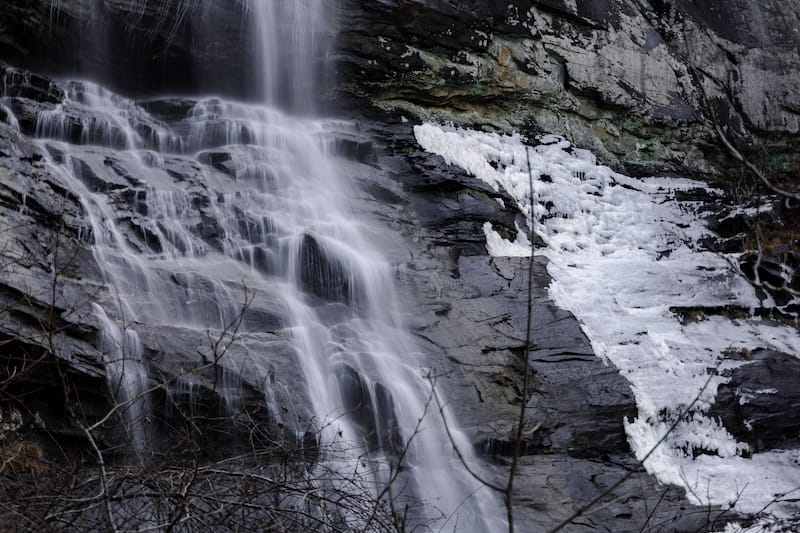 Also, if you plan on visiting the Blue Ridge Mountains area, you'll also see a lot more snow than elsewhere, which can be enjoyed through the mountains' ski slopes and snow tubing areas.
Things to Do in Asheville NC in Winter
Go Snowshoeing in Asheville
Discover the Appalachian wilderness on snowshoes and soak in the snow-covered frozen vistas of the local nature.
This five-hour tour provided by Hike Bike Kayak Asheville offers travelers the opportunity to explore the local flora and fauna alongside the history of the area.
You'll begin your journey at Cumberland Falls Bed & Breakfast at 11 AM.
Guests are provided with snowshoes and poles, private transportation, and hot cocoa to warm up.
You'll snowshoe through the beautiful high country, guided by a certified Blue Ridge Naturalist.
The tour isn't designed for those with back or heart problems or other medical conditions, nor is it wheelchair-accessible, so please keep that in mind when you book your trip.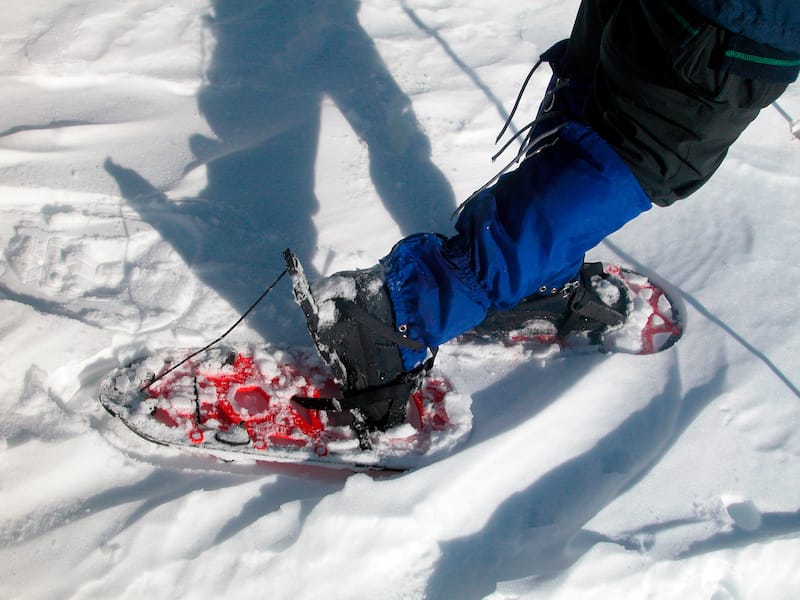 Each group can have a maximum of 4 people.
You'll receive confirmation at the time of booking, but cancelation must be done 24 hours before the start time. Otherwise, you won't be refunded.
This trip requires good weather and a minimum number of travelers. The lowest fee starts from $149.49.
>> Click here to book a snowshoe tour in Asheville
Check Out the Gingerbread Competition
Have a sweet and flavorful experience at the annual Gingerbread Competition. This unique tradition of celebrating the holiday season goes back to 1992.
The historic hotel Omni Grove Park Inn welcomes gingerbread enthusiasts to see numerous edible creations, holiday decorations, fireplaces, Christmas trees, as well as enjoy homemade hot chocolate, sweet treats, and craft brews.
This year, the competition will take place on November 21, 2022. Visitors can watch the official display from November 28, 2022, until January 2, 2023.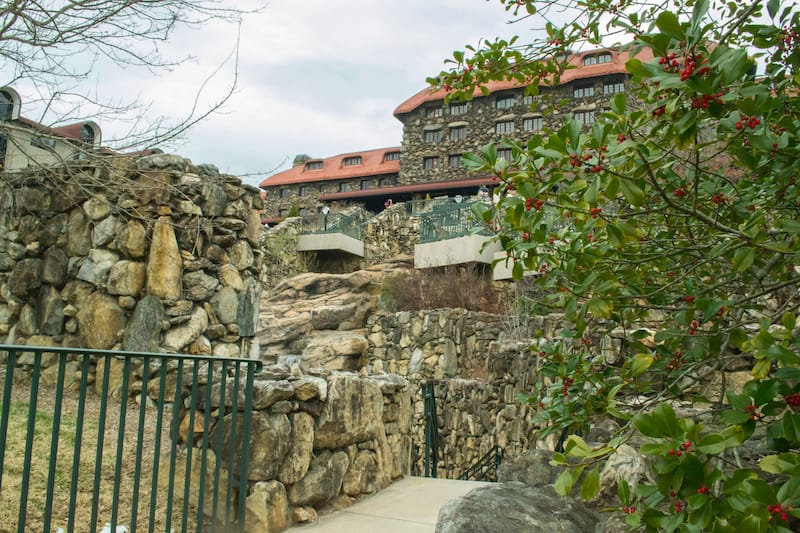 Those who aren't staying at the resort can watch the show at 3:00 PM on Sundays or anytime Monday through Thursday, except for holidays and the following dates: December 23, 24, 25, 29, 30, 31, and January 1.
Overnight guests can enjoy the display at any time. Valet parking costs $35 for day parking and $25 for overnight guests.
Self-parking is $25 for day parking and $18 for overnight guests.
The parking proceeds are partially donated to the local non-profit organizations.
Attend the Asheville Fringe Festival
The Asheville Fringe Festival was established in 2003 by Susan and Giles Collard of the Asheville Contemporary Dance Theatre after they participated in fringe festivals in San Francisco and Toronto.
The first fringe festival was organized at the local beloved BeBe Theatre. In the following years, the festival spread to numerous spots.
Today, this is a multi-day and multi-venue fest featuring performing arts in theatres, clubs, galleries, as well as odd places like the LaZoom bus.
The festival is a plateau for various artists, due to which they can collaborate across genres and create new, innovative shows.
You can see the myriad of unique art pieces conducted in many different genres and styles.
The highlight of the Asheville Fringe Arts Festival is the Random Acts of Fringe, short specific performances, mostly free and open to the public.
In 2023, the festival will take place from March 23-26 (it was moved to spring for the year), encompassing in-person and online shows.
Asheville Winter Hiking Options
Are you visiting Asheville in the winter? Start by hitting the local hiking trails to explore the frozen NC waterfalls, mountains, and other natural gems of the area.
DuPont Forest is one of the best waterfall hikes near Asheville, boasting endless trails of various lengths and difficulties.
Join a 3 -mile winter hike at DuPont providing views of the three waterfalls: Hooker, Triple, and High Falls.
You can also visit Bridal Veil Falls, which will take an additional 3.7 miles.
Another hiking option perfect for the entire family is Chimney Rock.
The park is great for winter adventures, as there aren't as many crowds of tourists and the prices for admission are cheaper.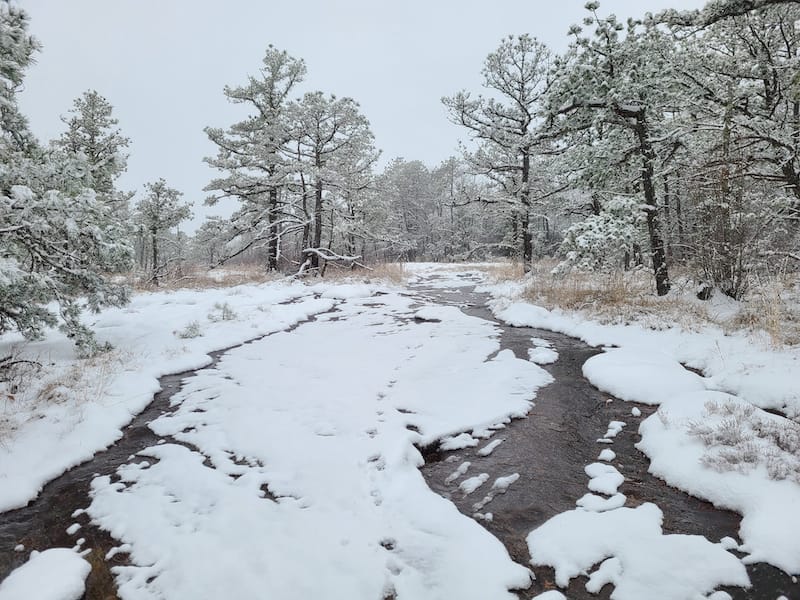 Find numerous hiking trails, gift shops, a cafe, and an elevator to the top of Chimney Rock.
Explore the endless hiking trails around the Biltmore Estate. It is seriously the perfect winter weekend in Asheville activity!
Choose from 22 miles of trails and start your winter hiking. Some of them are 3.5-miles long and range between moderate to difficult. Travelers need tickets to access the paths.
Stay Overnight at Mountain Springs Cabins
Escape the city bustle and enjoy your vacation in the heart of the majestic Blue Ridge Mountains. Mountain Springs Cabins is located 20 minutes away from Asheville.
It offers 13 cozy, fully-equipped cabins with fireplaces, porch swings, and a mountain stream overview.
Kitchens are completely equipped with modern conveniences.
Enjoy air-conditioned accommodations with free WiFi, LCD TVs with expanded cable, DVD players, and a children's playground.
Seven of the cabins are pet-friendly.
Visitors can go fishing in the surrounding areas, too.
Mountain Springs Cabins also boasts five yurts and two cozy homes, where guests can dive into the tranquil atmosphere of the Blue Ridge Mountains.
This is a great place for a family vacation, a group event, or a romantic getaway during the winter season.
>> Click here to book your stay at Mountain Springs Cabins
Enjoy Fresh Air in the DuPont State Forest
DuPont State Forest is located about 40 miles away from downtown Asheville. Explore the 10,473 acres of land full of hiking trails, waterfalls, and wildlife.
DuPont State Forest is perfect for recreational activities and is accessible year-round. The area's most popular winter activity is hiking. Check out the 7-mile cleared pathways known as the waterfall trails.
This moderately easy hike includes visiting Hooker Falls, Triple Falls, High Falls, and Bridal Veil Falls in one day. You don't have to be a skillful hiker to tackle these trails.
Here, you will also come across beautiful picnic areas, rivers, and streams.
The park also boasts great opportunities for horseback riding, mountain biking, and picnicking. It is one of the best Asheville day trips!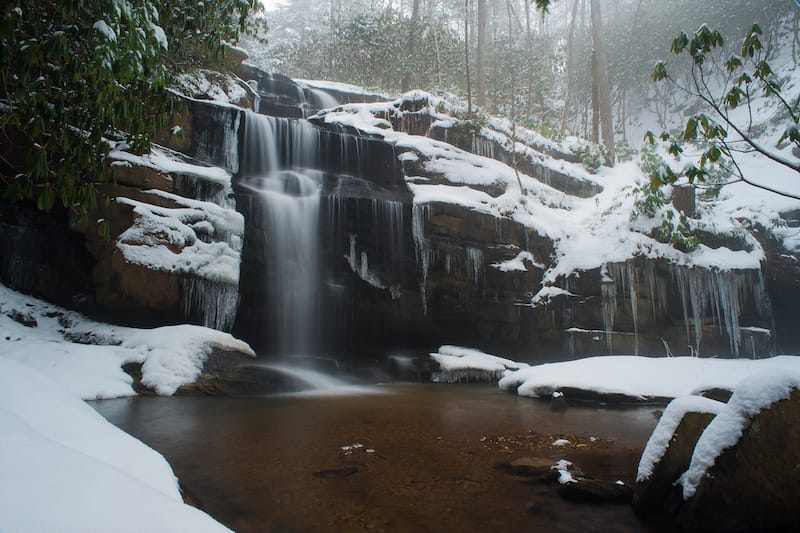 It's free to access and park at the State Forest.
Try to get there early in the morning, since the parking lots may fill up. Many of the parking places have restrooms and water fountains.
Weekends are more crowded than weekdays. The park is open from 5 AM to 10 PM every day. Pets are allowed on a leash.
Find Snow at the Cataloochee Ski Area
Enjoy an unforgettable skiing adventure at 50 acres of skiable terrain with elevations up to 5,400 feet.
Cataloochee Ski Area is situated 40 miles away from Asheville and boasts one of the most advanced snowmaking systems, covering 18 slopes and trails.
The slopes are designed for people at expert, intermediate, and beginner levels and have lights for night use.
The lift network covers three aerial lifts and two moving carpet lifts.
Their rental department provides over 4,000 sets of ski and snowboard equipment as well as a boot drying system.
Cataloochee is also an excellent place for learning how to ski and snowboard and is one of the top places for skiing in North Carolina.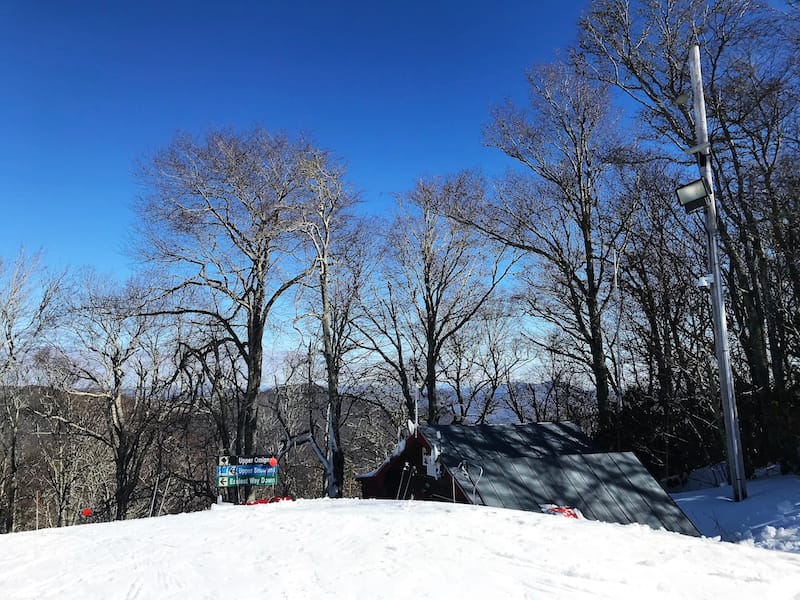 Their instructors organize fun learning programs for all ages and ability levels. Visitors may join a group or take private lessons.
The skiing season starts in early November and lasts through late March.
The operating hours are from 9 AM – 4:30 PM on weekdays and 8:30 AM – 4:30 PM on weekends.
The ticket prices vary depending on the dates and duration of your activity.
Winter Lights – The North Carolina Arboretum
Dive into the holiday atmosphere of the North Carolina Arboretum's winter lights show.
The tradition goes back to 2014 and features one million glowing LED lights throughout the famous gardens.
See the illuminated displays of the area's natural gems and landscapes.
The show welcomes its guests with the traditional outdoor walk-through experience packed with familiar favorites and new sights, including the 50ft lit tree, Quilt Garden, and other lighted designs.
In addition to the light shows, enjoy live music performances, storytimes, fire pits, and hot cocoa.
This is one of the largest fundraisers of the year, and all the proceeds are dedicated to the Arboretum, which helps to carry out educational programs, exhibits, and facilities.
Winter Lights will start November 8, 2022, and will last through December 31, 2022.
See the sparkling lights from 5:30 PM to 10 PM every night. You can get your tickets in advance or at the gate.
The prices range from $30-$60 per vehicle.
Seek Out the Breweries in Asheville
You can also explore the Asheville beer scene and check out the town's top breweries.
Whether you prefer unique flavors, gluten-free beers, or beer alongside stunning vistas, Asheville has everything.
One of the popular breweries is Catawba Brewing Co.
It has two locations in the city and offers beers like Hopness Monster IPA and White Zombie Ale, as well as concoctions with pumpkin, orange coffee, and coconut.
Another great option is the Asheville Brewing Company, which is known for its movie theater, pizzas, and high-quality beer.
The brewery has multiple locations and boasts excellent food.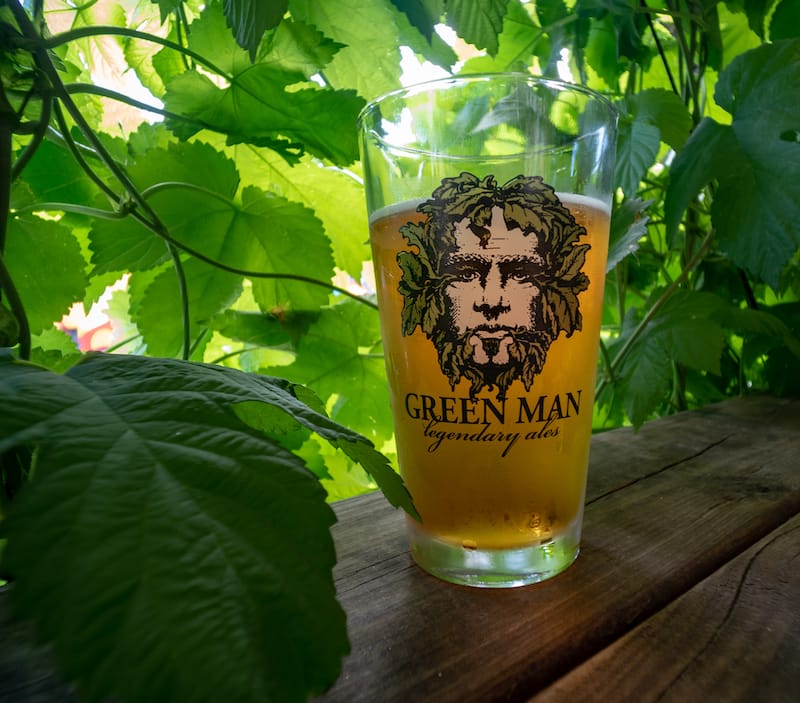 You can also check out the delicious food, great cocktails, ciders, and fine beer at Wicked Weed.
Relish their seasonal brews with unusual flavors at the cozy indoor seating or the patio overlooking Asheville.
To discover the local beer scene, visitors may also join a guided brewery walking tour.
Check out the flavourful adventure organized by BREW-ed LLC.
Guided by a certified cicerone, participants will visit Asheville's best breweries and sample various craft beers. The tour costs $45.
>> Click here to join an Asheville brewery tour
Go on a Walking Ghost Tour
Explore the dark history of Asheville on a night walking ghost tour of the North Carolina city!
Learn dreadful tales and stories by visiting the most haunted sights of the downtown and get acquainted with the stories about the woman who haunts the Omni Grove Park Inn or the body entombed in the wall of the Basilica of St. Lawrence during your adventure.
You'll also have a chance to use real ghost-hunting equipment while visiting various historic buildings.
Your first stop will be at Pack Square, where visitors will hear many spooky stories.
The next stop is at Grove Arcade, filled with controversial stories about the murder of Helen Clevenger in the Battery Park Hotel.
Other sights include the Basilica of Saint Lawrence, Thomas Wolfe Memorial, and Pritchard Park.
The tour lasts about two hours and accounts for a maximum of 50 travelers.
Travelers should have no serious medical conditions and must have a moderate physical fitness level.
The activity is wheelchair and stroller accessible. The ticket prices start from $24.95.
>> Click here to book your Asheville ghost tour
Road Trip the Blue Ridge Parkway
The Blue Ridge Parkway is visited by millions of travelers each year. It covers a variety of habitats featuring diverse climates, vegetation, wildlife, and geology.
Along the parkway, travelers can see the world's oldest mountains, the oldest river in North America, and the highest waterfall east of the Rockies.
The parkway is more than just a scenic drive- you can also partake in many recreational opportunities.
Travelers can find popular winter activities, such as sledding, cross-country skiing, snowshoeing, and snow play.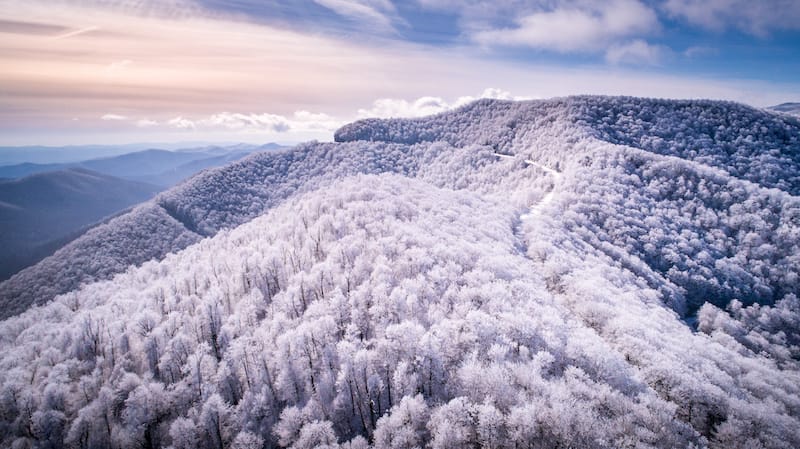 The Blue Ridge Parkway is also a top destination for ice-climbing in the southern US.
The area's hiking trails are usually open to the public during winter weather closures.
Hikers can even enjoy a winter hike on the road itself as it's closed for cars.
During the winter, visitors must check road conditions before starting, as closures often occur.
Parking is allowed in designated parking lots. It's prohibited to park on road shoulders.
Enjoy an Asheville Wine Tasting
Travelers shouldn't miss the opportunity to explore Asheville's wine traditions.
Take a winery tour by visiting the top winemakers in the area. Start at Biltmore Estate, known as the largest home in the US.
Visitors can spend a full day at the estate and discover Biltmore's Winery.
Dating back to 1985, it's located in the former dairy space and houses a tasting room and wine shop.
You may join wine tours and taste their premium wines or see how wine is made.
Ticket prices start at about $60 and cover exploring the house, the surrounding grounds and trails, and a wine tasting. One of the best wineries in Asheville is located in the River Arts District and is a real gem for wine enthusiasts.
Plēb Urban Winery also boasts original wine flavors. Enjoy the usual reds and whites alongside blends, like Chambourcin, a sparkling Riesling.
Another must-visit on our list is the Little Switzerland Orchard & Winery.
Located near Asheville, they produce small-batch ciders, wines, and meads.
Spend Christmas at the Biltmore
Spend your holiday season at the largest home of America, the Biltmore Estate.
This awe-inspiring tradition dates back over 120 years.
See the Christmas transformation of the mansion featuring incredible decorations, candlelight evening experiences, and live music.
More than 25,000 decorations and 100,000 twinkling lights throughout the estate make it magical. Every holiday season at Biltmore is unique with a different theme and color scheme.
Visitors may have a self-guided tour during the day.
They can explore the estate, its gardens, trails, take part in holiday decor seminars, and visit the winery.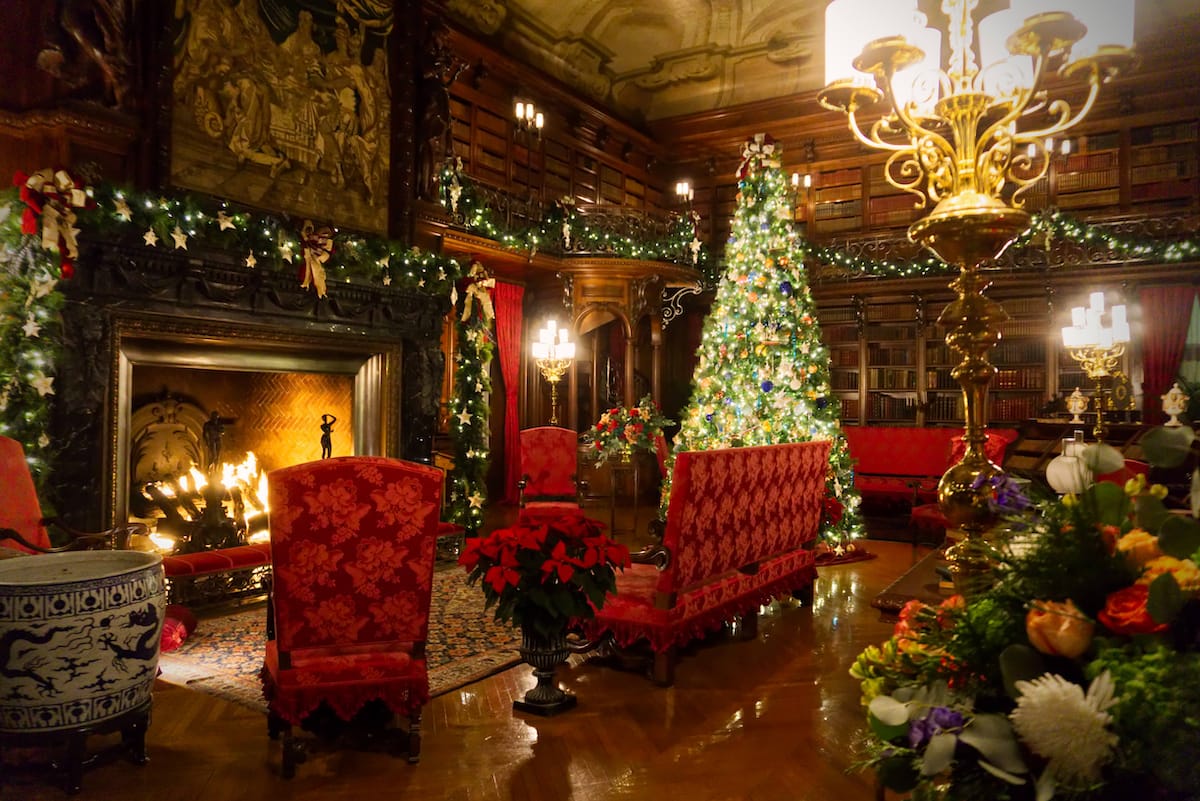 During the Candlelight Christmas Evenings, visitors can walk around the house, glowing with candlelight and firelight, and listen to excellent music performed by musicians.
The Daytime Celebration starts November 4, 2022, and lasts through January 8, 2023. The Candlelight Christmas Evenings last from November 4, 2022, till January 7, 2023.
The daytime admission doesn't include Candlelight Christmas Evenings.
Relax at Shoji Spa and Lodge
Attend the only Japanese-inspired spa in the area, the Shoji Spa and Lodge.
Experience traditional Japanese bathing and soaking, first-class massage therapy, spy-style showers, and local spa products, like handcrafted signature soaps, CBD salves, and apparel.
Rest and relax at their Savasana Room, providing natural therapies for a deep, entire-body experience. Visitors may join the outdoor Shoji couples package.
After soaking in the tub, relish the sixty-minute Zen massage.
Couples may further enjoy the Senjo self-scrub exfoliation or unique tea service.
The center also offers Shinrin Yoku (Forest Bathing) for groups of 15.
The spa pass usually includes warm blankets, double cold showers, and a Japanese wet cedar sauna.
Soothe your body and mind with the ancient art of hydrotherapy. Visitors will find three lodging options nestled in the tranquil mountains for an overnight stay.
The spa and lodge are open from Sunday-Thursday at 10 AM-8 AM and Friday-Saturday at 10 AM-10 PM. Reservations are required in advance, especially for the weekends.
Enjoy a Getaway at the Wildberry Lodge
Have a winter vacation getaway in the mountains, enjoying gorgeous views and a hospitable atmosphere. Organize your stay at the Wildberry Lodge, situated just twelve miles away from Asheville.
It offers excellent B&B accommodations nestled in beautiful natural settings.
Enjoy your evening at the great room featuring a massive stone fireplace and huge windows with stunning mountain landscapes.
Relax in the hot tub or infrared sauna, roast marshmallows at the fire pit, or enjoy the four-course breakfast every morning.
You can also participate in many activities like hiking or fishing.
Travelers can take a hike and experience Blue Ridge adventures without getting in the car.
The hosts are incredibly hospitable and informative.
Accommodations include the main building with four rooms and two suites.
Guests are encouraged to use all the common spaces, both inside and outside.
Other facilities offered by Wildberry Lodge include a meeting room, library, free WiFi access, and free parking.
>> Click here to book a stay at the Wildberry Lodge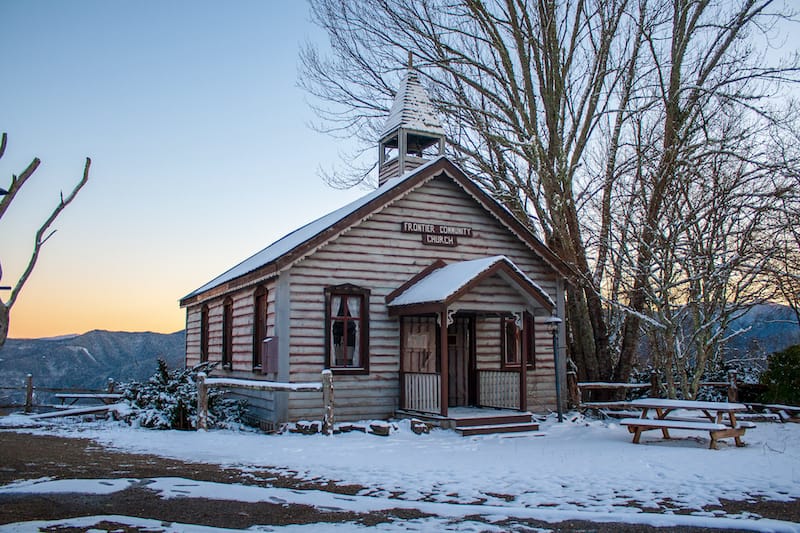 Where to Stay in Asheville
You will find a plethora of choices for where to stay in Asheville in winter. Here are some of the top-rated choices.
What are your top tips for spending winter in Asheville? Let us know in the comments! Thanks!
Additional Asheville Travel Guides
Pin this Winter in Asheville Guide