One of the most underrated cities in Virginia is Roanoke, the gateway to the western part of the state. These are some of the best things to do in Roanoke VA for first-time visitors!
Are you planning your trip to Roanoke last minute?
If you're traveling to Roanoke last minute, you want to ensure you have lodging ahead of time! Below are some of our top picks in town!
Best Hotels in Roanoke:
🚗 Looking for the best way to get around VA? Click here to check rental car rates for Virginia!
Do you have any tips for what to do in Roanoke (or even attractions in Roanoke that we missed)?
Let us know in the comments! Thanks!
How to Get to Roanoke
To be honest, the best way to get to Roanoke is to drive there with a rental car. From Washington DC, Roanoke is 3 hours and 45 minutes. And, from Richmond, Roanoke is 2 hours and 55 minutes.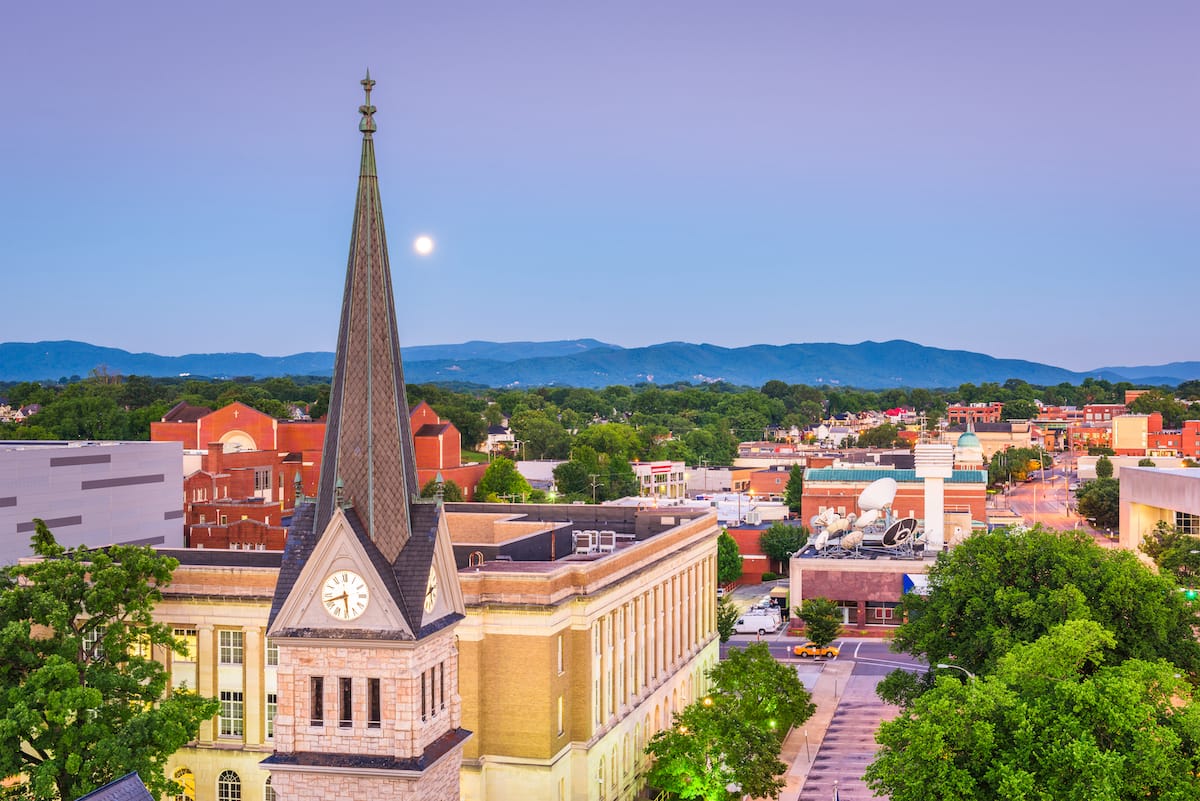 If you are struggling to find cheap flights, I would recommend Myflightsearch for plane tickets to the Roanoke-Blacksburg Regional Airport.
There are more than 40 flights daily serving the airport and you can fly Allegiant, Delta, United, and American there!
Best Things to Do in Roanoke VA
Mill Mountain Star
Being in Roanoke and not visiting the Roanoke Star would be a shame. It's an icon of Virginia's Blue Ridge and a true must-see in the region.
The Star, which is located atop Mill Mountain watching over the surrounding valley and the Blue Ridge Mountains, serves as a beacon and a welcome sign for travelers.
Being one of the most photographed attractions, it is also a popular spot for a stunning view of the area.
Mill Mountain Park offers visitors over 10 miles of hiking, biking, or walking trails, where visitors have the freedom to explore the captivating beauty of their surroundings.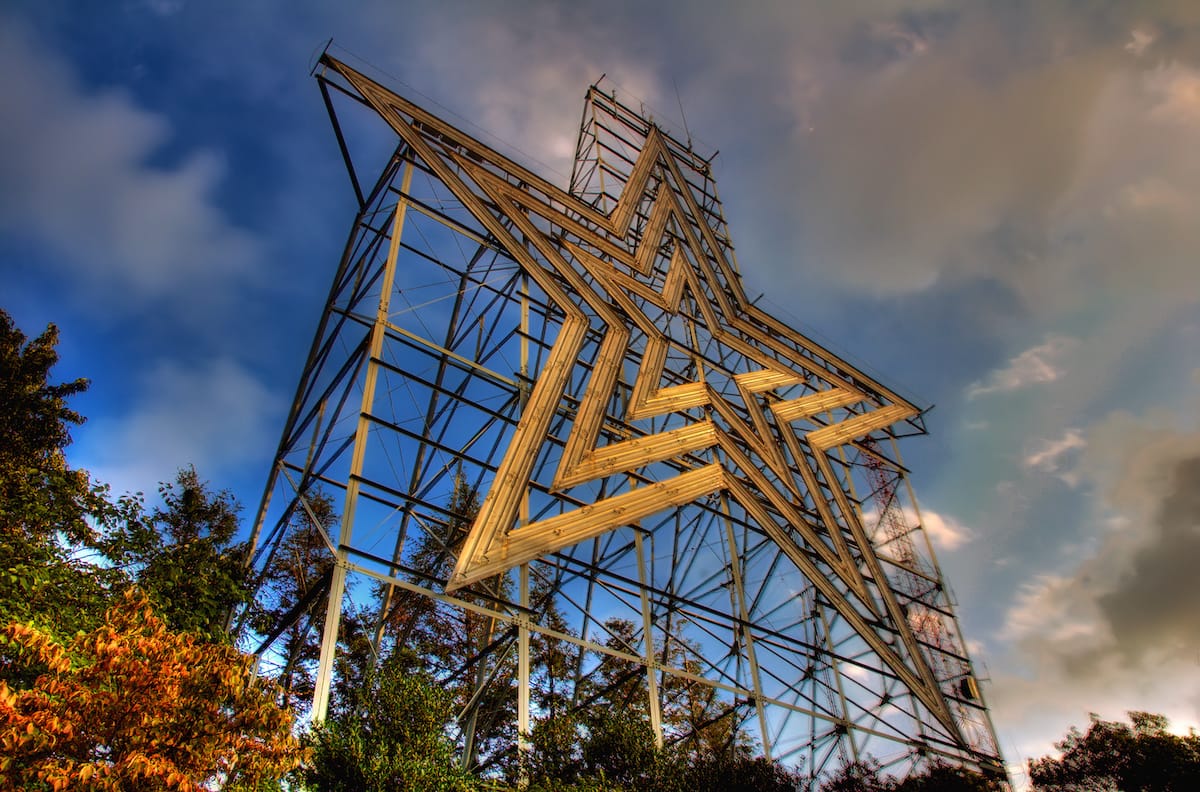 Apart from this, kids will also enjoy visiting the Mill Mountain Zoo and Discovery Center, which offers various fun and educational programs for them. Additionally, near the Roanoke Star's base, there are some excellent picnic areas where you can hang out with family and friends.
Taubman Museum of Art
If you're interested in a cultural attraction, head over to downtown Roanoke and visit the Taubman Museum of Art.
As part of the Fralin Center for American Art, the museum has 11 galleries and produces 15 to 20 exhibits each year.
There, you'll find some of the country's top artists featured, including names such as Kehinde Wiley, John James Audubon, Sally Mann, and Norman Rockwell.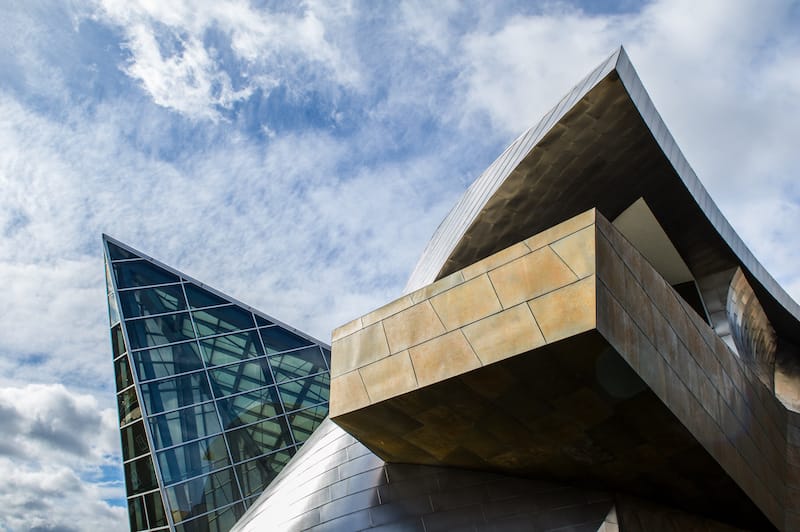 After admiring the exhibitions, you can head over to the on-spot café for a warm cup of coffee or some tea.
If you're with children, we recommend that you encourage them to participate in the many activities specially designed for kids, like hands-on workshops and interactive displays. However, make sure to check the availability of these programs beforehand.
Virginia Museum of Transportation
With a mission to preserve Virginia's transportation past, the Virginia Museum of Transportation first opened its doors in 1963. At the time, it was called The Roanoke Transportation Museum.
The museum is located on 5.75 acres of land in downtown Roanoke, in a 45,000-square-foot building adjacent to the active Norfolk Southern mainline tracks.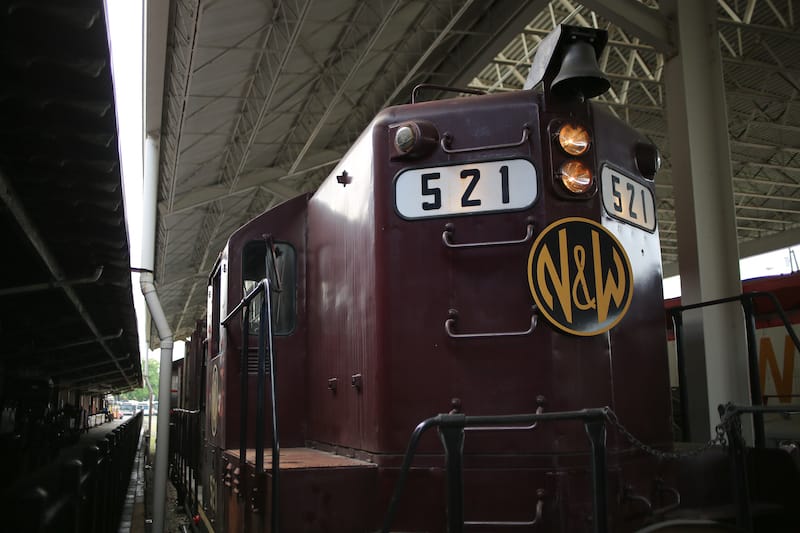 The museum's collection is made up of over 2,500 objects, including more than 50 pieces of rolling stock (locomotives and other rail cars) and the South's largest collection of diesel locomotives.
They also regularly exhibit loaned items and their collection has grown to include automobiles, aircraft, public transportation, and other very interesting items.
History Museum of Western Virginia
The History Museum of Western Virginia's collection is the world's largest repository of items devoted to tracing Western Virginia's human history, especially that of the Roanoke region.
The impressive collection includes nearly 6,000 three-dimensional items, 1,300 books, 8,000 photos, 8,000 papers, 1,000 textiles, and hundreds of maps, slides, and postcards.
There are two different museums operated by the Historical Society of Western Virginia: The Roanoke History Museum and the O. Winston Link Museum. They share a space at the former passenger station of the N&W Railway.
The exhibits at the History Museum trace the development of the Roanoke Valley and go one step further by allowing visitors to take a peek at what life is really like in Southwestern Virginia.
If you visit their website, you'll find plenty of information on exhibits as well as a full schedule of upcoming talks and tours, so check it out before your visit to get the full details.
Explore Park
Explore Park, located on the Blue Ridge Parkway, is home to 1,100 acres of gorgeous scenery of rolling hills, fantastic woodlands, hiking trails, river frontage, outdoor adventure, and much more.
Some of their top attractions include flying through the trees on the Treetop Quest aerial adventure course, zip-lining, and overcoming challenging obstacles. You can also extend your adventure by spending the night in a tent, yurt, or primitive campsite.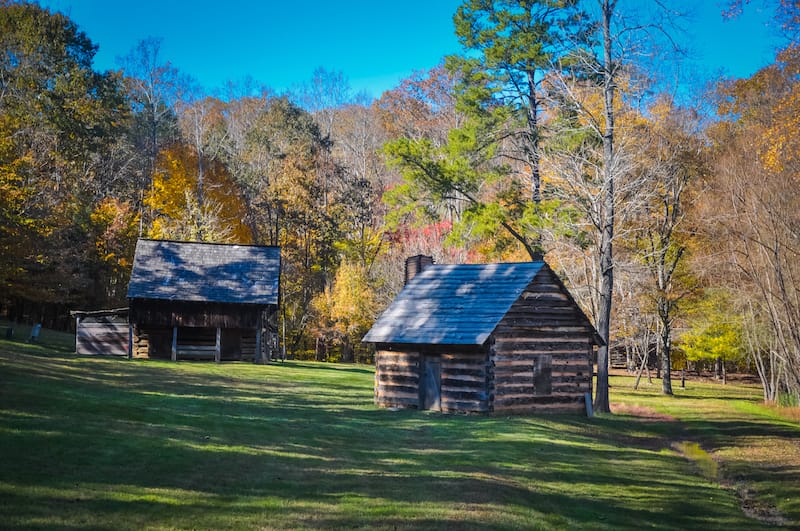 Visitors that want to spice up their trip with some alcoholic drinks should check out Twin Creeks Brewpub to try some delicious craft beer, Virginia wine, and cider.
Before leaving, don't forget to discover the gift shop at the visitor center where you'll find amazing handmade crafts and parkway memorabilia.
Black Dog Salvage
A location is so unique that it drives people from all over 50 states to visit, Black Dog Salvage is an acknowledged purveyor of retrieved architectural, commercial, and industrial fixtures and elements, which stands out due to its everyday-changing inventory.
In their main showroom, visitors can find architectural salvage, old house pieces, custom upcycled designs, furniture paint, salvage-inspired furniture, reproduction garden statuary, and decor.
A constantly evolving blend of modern, vintage, and antique home decor is often added by curated regional artisans and vendors.
Tourists can also get special gifts, souvenirs, clothing, and dog gear during their visit. Plus, the expanded gourmet market range is also fully available to make purchases.
Carvins Cove Natural Reserve
Known as Roanoke's hidden outdoor gem, Carvins Cove Natural Reserve is located about 7 miles away from the northern side of Roanoke.
More than 12,000 acres of hardwood and mixed pine woodland, a 630-acre reservoir, and 60 miles of hiking, mountain biking, and horseback riding trails make up the reserve.
The largest conservation easement in Virginia's history protects more than 11,200 acres of the Carvins Cove Natural Reserve.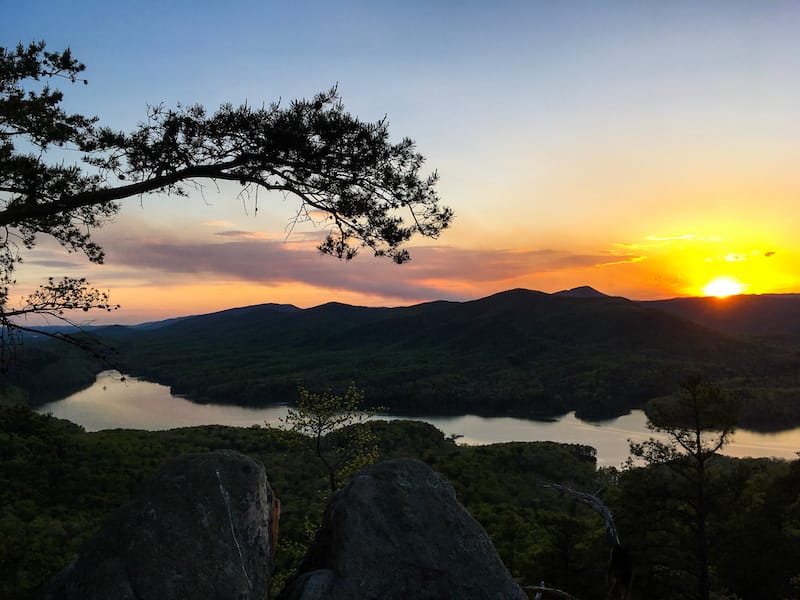 Carvins Cove in Roanoke is known as an essential part of Virginia's green infrastructure as well as an important source of fresh water.
Rainwater flows into the Carvins Cove reservoir from the natural reserve and is then treated.
The Western Virginia Water Authority, which operates the access to Cove's boat dock and reservoir, filters 10-million gallons of water daily for consumers.
The Harrison Museum of African American Culture
For Roanoke Valley residents and tourists alike, the Harrison Museum of African American Culture is a crucial cultural and educational organization.
It is dedicated to the exhibition, preservation, and celebration of African American art and history. Their goal is to raise awareness and recognition of the many significant contributions of the black community.
The museum's permanent collection includes photos and items related to the African-American experience at Roanoke Valley. Spoken history and recollections by the elderly highlight the experience as well as the valley's black communities' history and importance.
African and modern art are also prominently featured as a part of the permanent collection.
Additionally, every year in September, the Harrison Museum hosts the annual Henry Street Heritage Festival to honor and celebrate the African American rich culture and heritage.
Roanoke Pinball Museum
This Pinball Museum first opened its doors in the summer of 2015. You can find it located at the heart of downtown Roanoke.
The purpose of this museum is to use pinball to foster interest in science, art, and history while maintaining and honoring pinball's place in American culture.
It's an extremely fun destination as it features around 60 playable pinball machines with production dates ranging from 1932 up to the present day.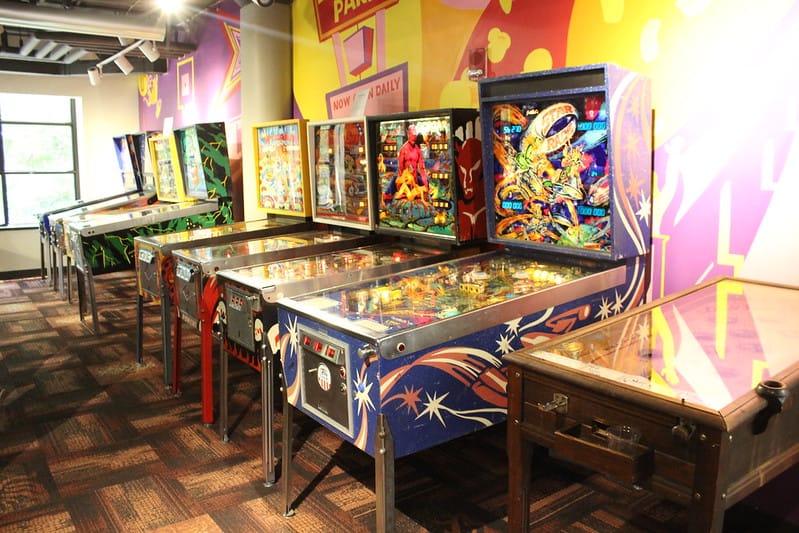 A ticket to this museum provides an opportunity not only to play but also to learn.
Pinball players of all ages can learn about the origins of the game, the science behind it, and how to enjoy its smallest details from color to composition and other overall features.
Fun fact: Students and teachers get the chance to use an SOL-compliant program and educational resources to enhance their experience of visiting the museum.
St. Andrew's Roman Catholic Church
St. Andrew's Catholic Church and Rectory in Roanoke, Virginia, is a historic must-visit site.
The buff brick church built on a stone foundation was constructed in the High Victorian Gothic style between the years 1900 to 1902.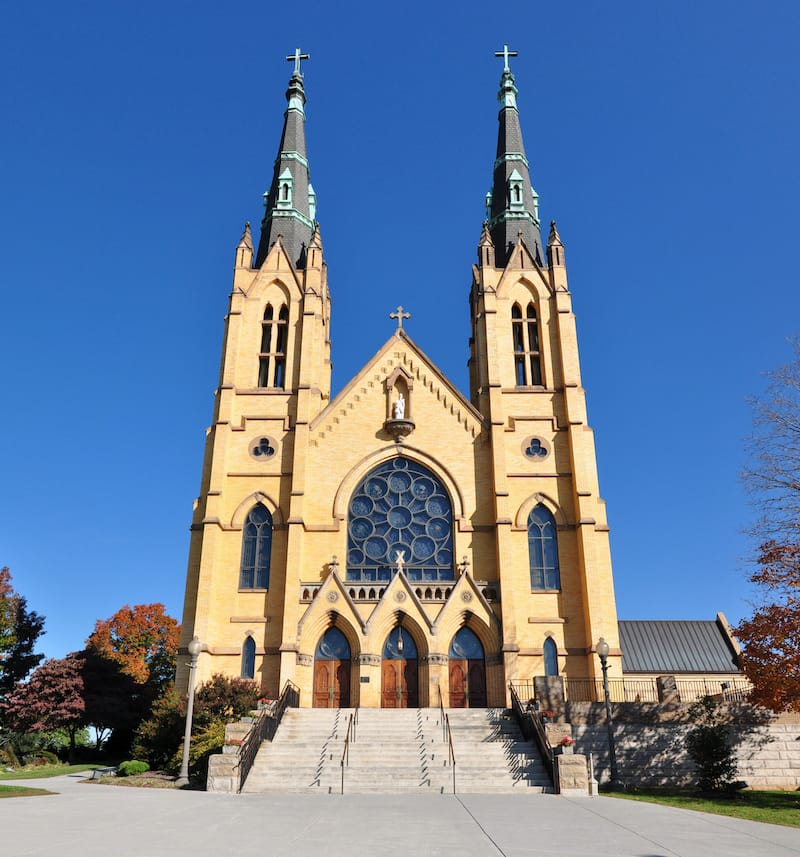 It has a cruciform plan with two tall Gothic towers flanking the main entrance, both of which are square-shaped. The property also includes a rectory that was built in 1887.
In 1973, it was listed on the National Register of Historic Places. The church is truly unique in its stunning architecture and will certainly be appealing to visitors regardless of their personal beliefs.
Roanoke Valley Greenways
Roanoke Valley Greenways is the perfect place to visit for those who are looking for an outdoor adventure.
With approximately 26 miles of trails for walking, cycling, and biking, you're sure to get in touch with nature and enjoy Virginia's stunning landscapes here.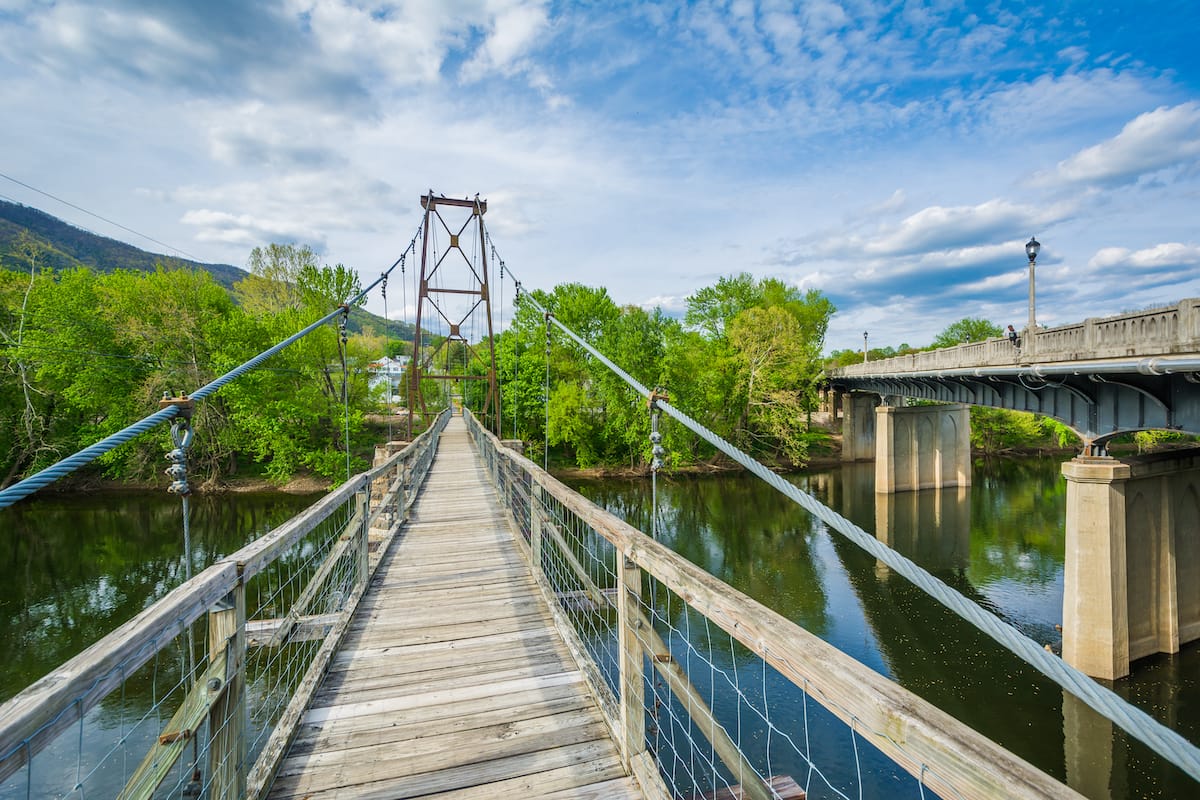 The best part of the trails is that they cross through some of Roanoke's best landmarks, such as Mill Mountain and Carvins Cove, which means that you could easily plan this outdoor adventure along with any of your other tours.
Some of the paths might be accessible for those with wheelchairs, but most are gravel or pavement, making them great for children, too.
Roanoke Food Tours
Calling all foodies! What better way to experience the spirit and vibe of Roanoke than to try out all the food that's available here?
Owing to the town's rich history, it should be no surprise that you will be able to find all kinds of delicious food here.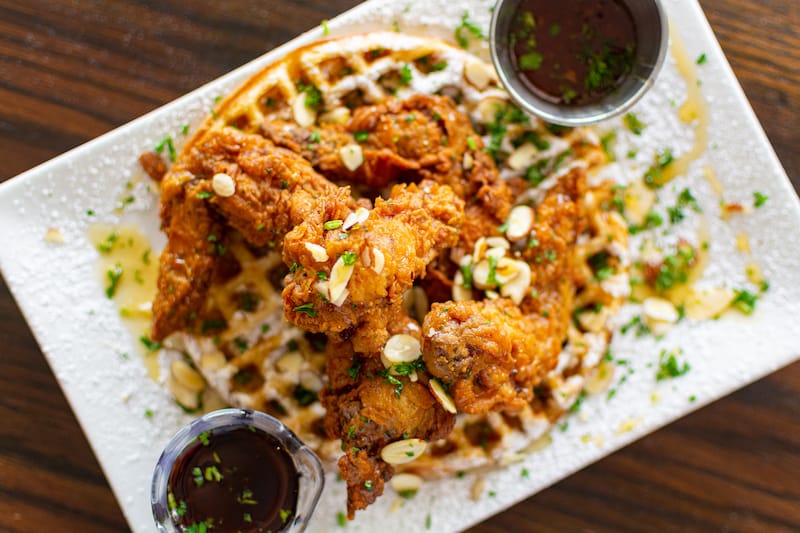 With Roanoke Food Tours, you can go on a 3-hour walking tour to check out local eateries, and the city's food scene, and try samples each step of the way!
You can also learn all about the city's past to get a feel of any historical contributions to Roanoke's food scene. Click here to book a tour!
Science Museum of Western Virginia & Hopkins Planetarium
If you are looking for yet another educational opportunity in Roanoke, at the Science Museum of Western Virginia & Hopkins Planetarium, you can learn more about topics such as the human body, the Earth, the development of steel, and so much more.
With both interactive and permanent exhibitions, you and your children can learn more about the world around us while having a fun experience.
In addition to that, there is a center for children under 5, so if you're trying to find something interesting for the little ones, look no further.
There is also an annual butterfly event where you can check out live butterfly species.
If you're not in town for that, don't worry, as daily programs are offered here about topics like space travel and stars to quench your thirst for knowledge.
Roanoke Mountain Adventures
Aside from all of Roanoke's history, it is also known for its gorgeous surroundings that offer opportunities for many activities, including kayaking, cycling, trekking, biking, and more.
With Roanoke Mountain Adventures, you can participate in a wide range of tours that you can customize as needed to suit your tastes.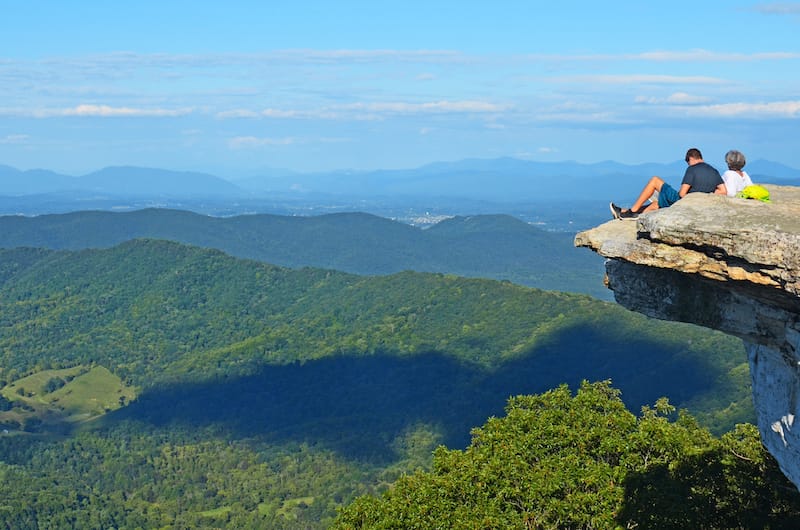 In addition, you can rent equipment from the company if you want to go kayaking, paddleboarding, or on any other adventure.
The company also provides round-trip transportation and tour guides who provide expert recommendations.
The goal of Roanoke Mountain Adventures is to get both locals and tourists more acquainted with the gorgeous landscapes of Roanoke, making it the perfect opportunity to get in touch with nature!
Mill Mountain Theater
Finally, for those more interested in the arts, a visit to the Mill Mountain Theater is a must! Here, you can check out a large variety of performances.
Be sure to visit the website to see the calendar of upcoming shows. In addition, you can participate in summer camps, classes, and private lessons, which are perfect opportunities for both children and adults!
There are two local stages, the Trinkle Main Stage, the larger of the two, and the Waldron Stage, which is smaller and more intimate.
Whether you want to hone your acting skills or are looking for some ideas for a date night during your trip, the Mill Mountain Theater shouldn't be missed!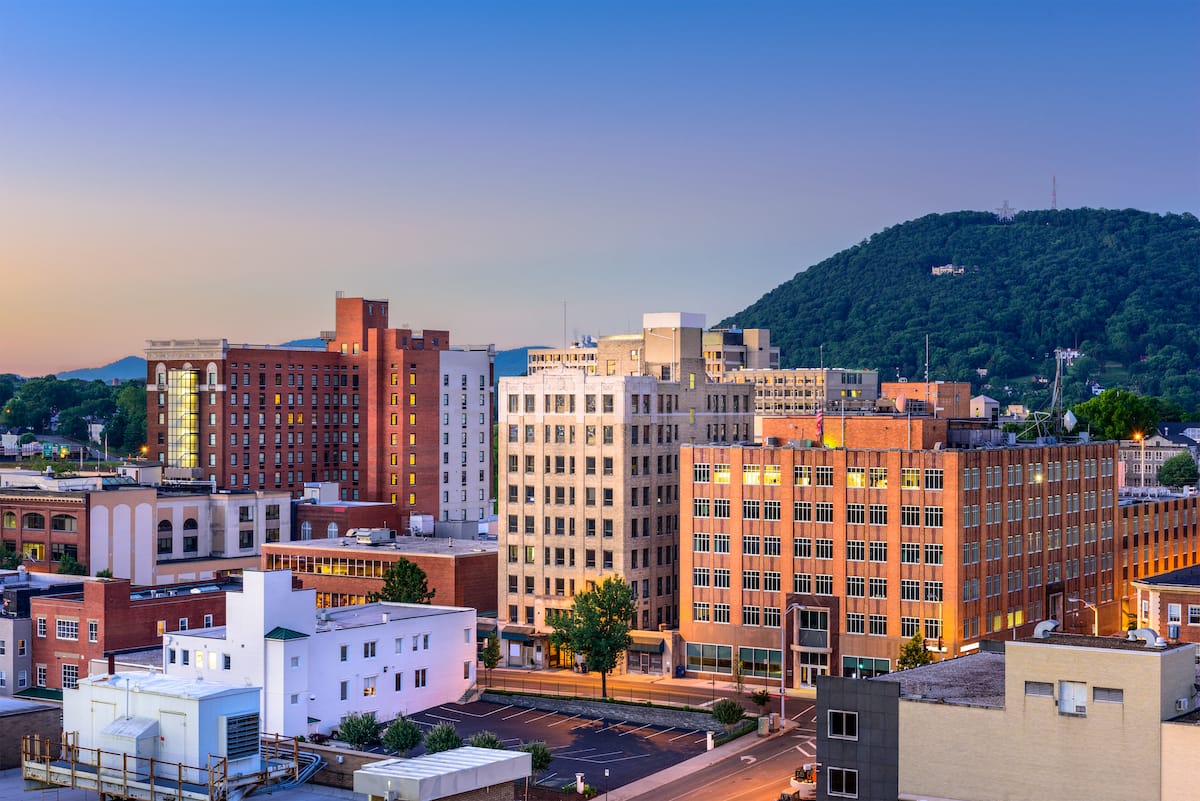 Where to Stay in Roanoke
If youʻre looking for places to stay in Roanoke, these are some great options. We definitely recommend staying at one of the local inns and B&Bs if you have the option!
Did we miss any amazing things to do in Roanoke VA?
Let us know your favorite Roanoke attractions and landmarks in the comments. Thanks!
More Virginia Travel Guides
Pin this Roanoke Attractions Guide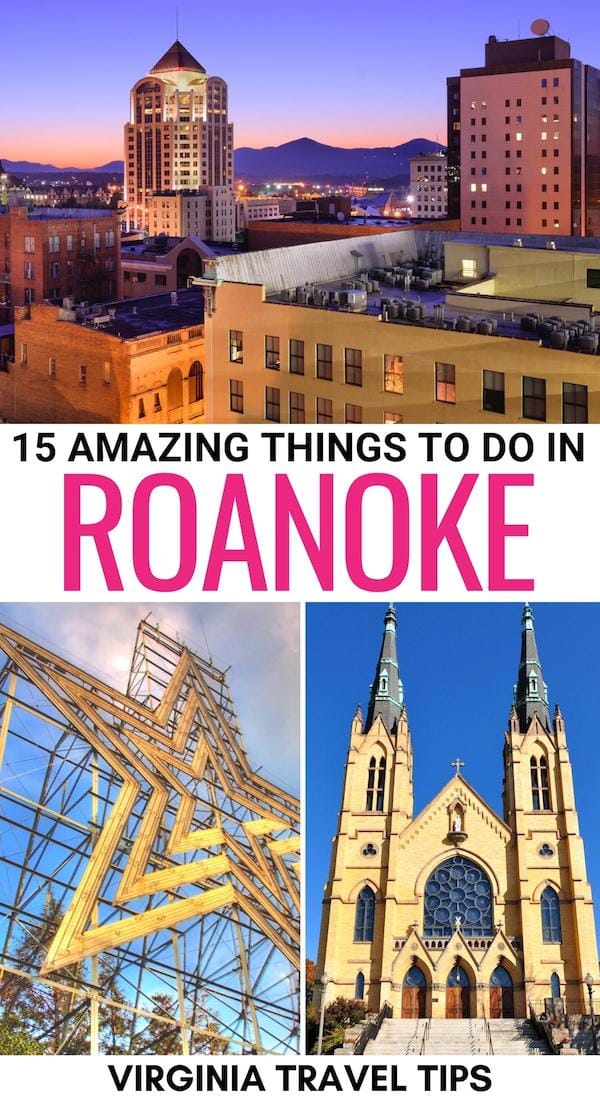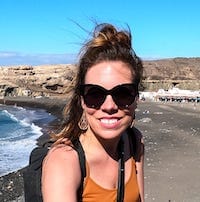 Megan is a travel blogger and writer with a background in digital marketing. Originally from Richmond, VA, she has lived all around the world (including Germany, Finland, Norway, etc) but her heart always finds its way back to Virginia. This blog is to help encourage travelers to explore the great state of VA… and its wonderful neighbors! Megan has written for or been featured by National Geographic, Forbes, Lonely Planet, Fodor's Travel, the New York Times, and more. She has visited 45 US states and 100+ countries… and wholeheartedly believes that Brunswick Stew is probably the greatest food to ever exist.