Winchester, Virginia is a city in the northern part of the state that is often overlooked as a weekend getaway unless you have a reason to stop on by.
This is a guide of things to do in Winchester… and proof that it is just not a pit-stop on a road trip, but a pretty fantastic place to spend a few days exploring!
Where is Winchester, VA?
Winchester is the county seat of Frederick County in northern Virginia. It has just under 30,000 people calling it home and it is also home to Shenandoah University.
It is located in Virginia's Shenandoah Valley and is an hour and a half drive from Washington DC.
How to Travel to Winchester
The best way to get to Winchester is by car. From Washington DC, the drive will take you around 1.5 hours in total (it is 75 miles) and from Richmond, the drive to Winchester is 2 hours and 20 minutes (it is 136 miles away).
What to Do in Winchester
This guide of things to do in Winchester is diverse and we have placed things on it that can cater to all types of travelers. It includes historical sights, places to eat, and nature opportunities in and around Winchester.
If you have anything to add to the list, please leave it in the comments below!
Visit Old Town Winchester
Easily one of the best things to do in Winchester is to take a stroll through the Old Town. The Old Town of Winchester boasts over 30 restaurants, 60 shops, and several museums and historical sights. It is over 250 years old and is one of the most charming Old Towns all over Virginia.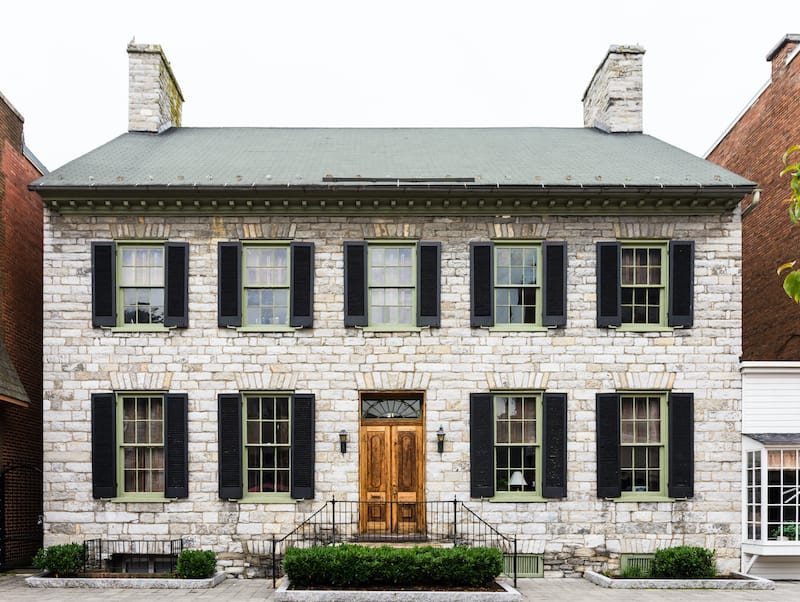 There are so many things to do there and I found it a haven for going out in the evenings where I found a cool, little nightlife scene and some delicious craft beer.
On Saturdays from May until September, you can head to the Old Town Farmer's Market at Taylor Pavilion where you can shop for some local fruits, veggies, and baked goods.
Also in Winchester's Old Town, you will find many museums and historical sights. From Stonewall Jackson's Headquarters Museum to George Washington's Office Museum, there are a lot of places to venture to learn local history.
For children and families, you will want to check out the Shenandoah Valley Discovery Museum. Click here if you're seeking more about what to do in the Old Town, including festivals and events held there.
Visit the Museum of Shenandoah Valley
The Museum of Shenandoah Valley is a wonderful place to visit in Winchester and should definitely be added to your Winchester itinerary!
It is located on the largest green space in the city and was designed by Michael Graves after winning the coveted Driehaus Prize.
The Museum consists of three components: the House, Gardens, and Museum. Inside of the Museum, you will find the Shenandoah Valley Gallery, Founders Gallery, and R. Lee Taylor Miniatures Gallery, in addition to several other changing exhibitions. This is definitely a Winchester landmark you don't want to miss!
You can find the Museum of the Shenandoah Valley at 901 Amherst Street in Winchester.
Go to the Patsy Cline House
Patsy Cline was one of the most influential singers of the 20th-century and she is one who was able to successfully crossover from country music into pop music.
Born in 1932 in Winchester, she was born into a working-class neighborhood of the city and you can actually visit the home she lived in as a kid from 1948-1953. She eventually moved out to get married at age 21 but she ended up returning afterward. The home has been placed on the Virginia Landmarks Register and National Register of Historic Places.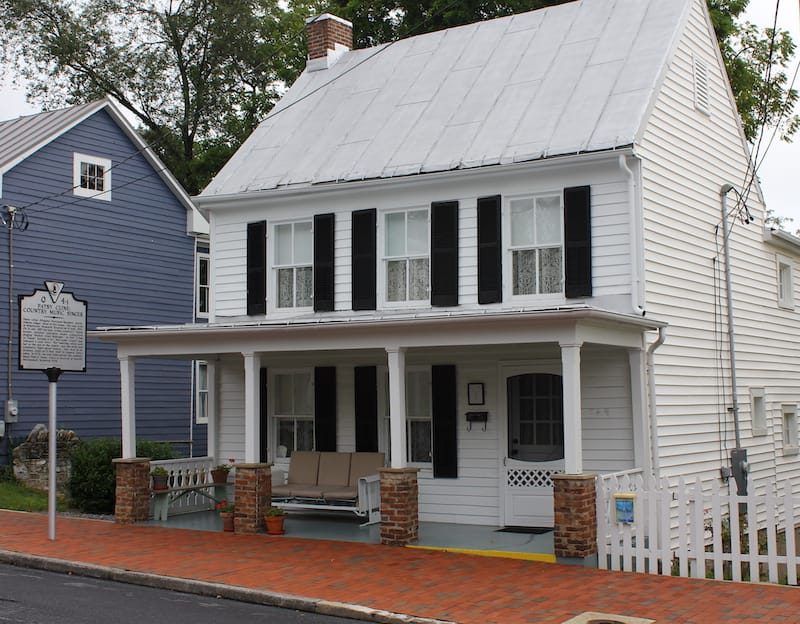 It is truly one of the best places to visit in Winchester and you should at least stop by the place if you're visiting Winchester. The house was converted into a museum in 2011 and you can visit and learn more about her life and impact on the music industry.
You can find the Patsy Cline House at 608 S. Kent Street in Winchester.
Have a Coffee at Hopscotch Coffee & Records
If you're a coffee lover and enjoy a really hip and unique cafe, you will definitely love Hopscotch Coffee & Records in Winchester. This Winchester coffee spot sells exactly what it says- records and coffee.
You can also get some small eats like vegan fig bars or Cowbell Buttermilk Banana Cake to accompany your Cold Brew.
They are open 7 days a week and are the perfect spot to get your energy levels up before exploring all the wonderful sights of Winchester.
You can find Hopscotch Coffee & Records at 250 Millwood Avenue in Winchester.
Check Out Handley Library
One of the most remarkable buildings in Winchester is the Handley Library, named after Judge John Handley, an Irish-American lawyer from Scranton.
He fell in love with Winchester because of its Scotch-Irish heritage and left the city $250,000 in his will to build a library that would be free to residents and schools for the poor.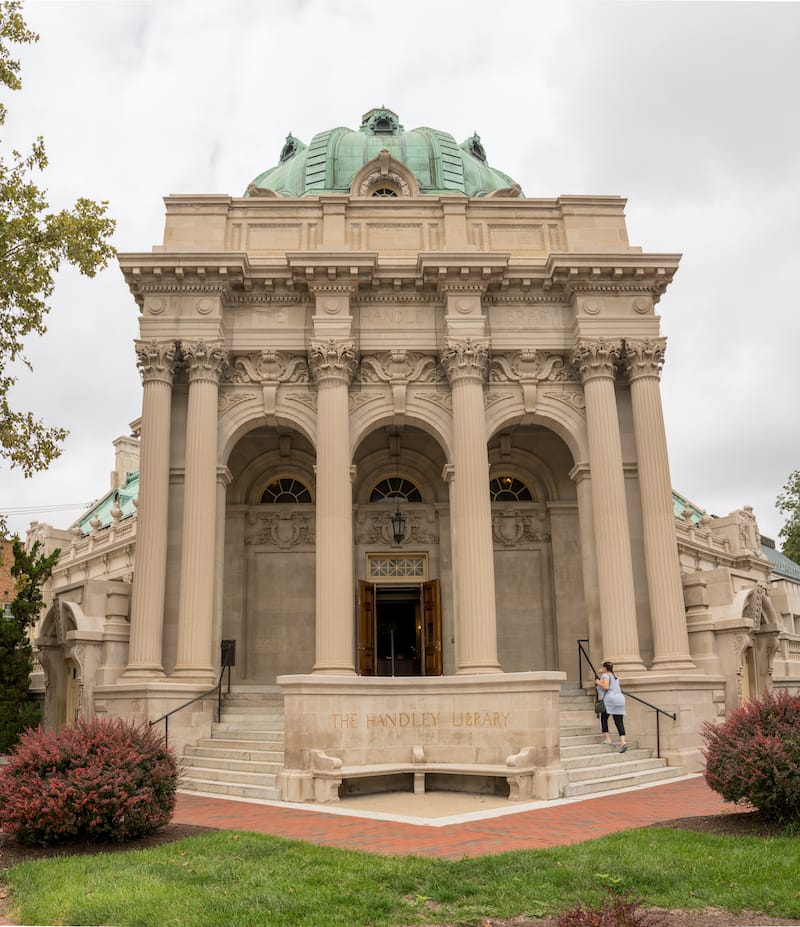 The library was built in 1913 and designed by New York architects Barney and Chapman. It was built in a very interesting style of Beaux-Arts Classicism and is said to resemble and 'open book'.
The limestone building is located at 100 West Piccadilly Street in Winchester.
Stop by the Douglas School
The Douglas School (also referred to as the Douglas Community Learning Center) is a well-known, historic school for African-American students that was built in 1927. It was built with funds from the John Handley endowment that also was used to build the Handley Library.
It was built in a Classical Revival style and is in a one-story, red brick building. The building has undergone restorations throughout the years and it served as the only school for African-Americans in Winchester until 1966 when schools integrated across the city. Once schools integrated, it was turned into a community center for the city of Winchester.
It is said that the name of the school came from Frederick Douglass despite the spelling. It was placed on the National Register of Historic Places in 2000.
The Douglas School is located at 598 North Kent Street in Winchester.
Walk Through Mount Hebron Cemetery
Another renowned place to visit in Winchester is Mount Hebron Cemetery, the oldest and largest public cemetery in Winchester that is still in operation. It was designed by Glaswegian gardener, John William Kater, and is famous for its picturesque drives throughout a rolling field.
You can find the cemetery around the city's first Lutheran Church and there are over 30,000 graves there. Some of the notable people buried there are Revolutionary War General Daniel Morgan as well as Confederate General Turner Ashby. You will also find John Handley (he was the benefactor for the library and many other institutions and places in the city) and former Virginia governers Frederick Holliday and Harry Byrd.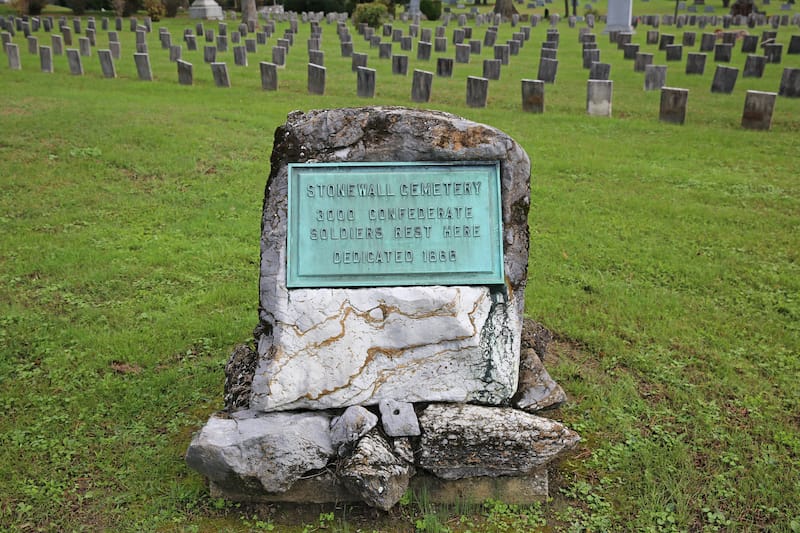 Within the cemetery, there is also the Stonewall Confederate Memorial Cemetery that was established in 1866. There are over 2,500 Confederate soldiers buried inside.
If you're into history, you can also stop by Stonewall Jackson's Headquarter's Museum at 415 North Braddock Street in Winchester.
Hang out at Abrams Creek Wetlands Preserve
This natural space in Winchester is perfect for those looking to experience some of the area's natural nature in combination with their city trip.
Abrams Creek Wetlands Preserve is a 25-acre calcareous muck fen that has an array of special species of plants (300, to be exact) and over 180 different species of birds.
The limestone-floored wetlands have more rare plants than any other wetlands, making this one of the best places to visit in Winchester.
One of the coolest things about these types of wetlands is that they take 10,000 years to naturally form and they are useful for capturing pollutants and keeping them out of local drinking water.
Visit Alesatian Brewing Company
If you're not a wine lover, don't worry- the Winchester craft beer scene is pretty good! My favorite spot is Alesatian Brewing Company and I recommend stopping by when you're in the Old Town for a couple of beers.
The family that owns Alesatian originally hails from the Alsace-Lorraine region of France (near Germany) back many generations. Hence the name 'Alesatian'.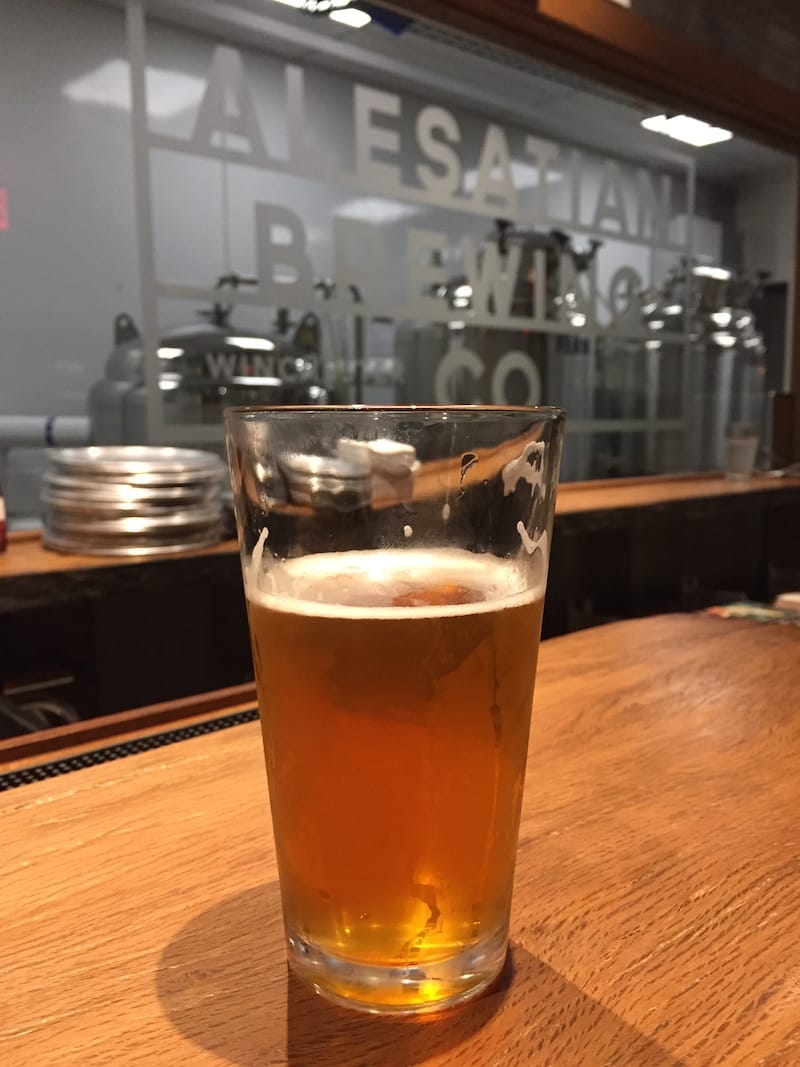 Nevertheless, they have a taproom serving up all of the delicious beers they brew and are open 7 days a week and also offer crowlers to-go.
Their beer portfolio is diverse and you can enjoy everything from their Thing 2 (sour ale) to Leap Beer, a sweet and hazy IPA that used 40+ pounds of mango during the brewing process.
You can find Alesatian Brewing Company at 21 & 23 North Loudoun Street in Winchester.
Go to James Charles Winery & Vineyard
Wine lovers will rejoice in knowing that they can visit a fantastic, local winery when traveling to Winchester. James Charles Winery & Vineyard was founded in 2015 by the Bogaty family and it combines a bit of 'big-city chic with a side of Valley charm' and has grown quite the loyal following since beginning operations.
The winery is set in an idyllic spot in the middle of vineyards, apple orchards, and soft rolling hills.
Wine is in the Bogaty family genes as their ancestors came to the US from the Italian Alps where they owned and operated a local vineyard.
You can find James Charles Winery & Vineyard right outside of Winchester at 4063 Middle Road.
Take a Day Trip to Sky Meadows State Park
Sky Meadows State Park is a state park in Virginia that is located very close to Winchester in a town called Delaplane. It is approximately 1 hour from Washington DC and is a fantastic place to escape to on your way to or from Winchester on a weekend break.
The park was formed after Paul Mellon gave land to the state in 1975. It starts in a valley near the foothills of the Blue Ridge Mountains and continues, containing several forested areas and rolling hills for as far as meets the eye.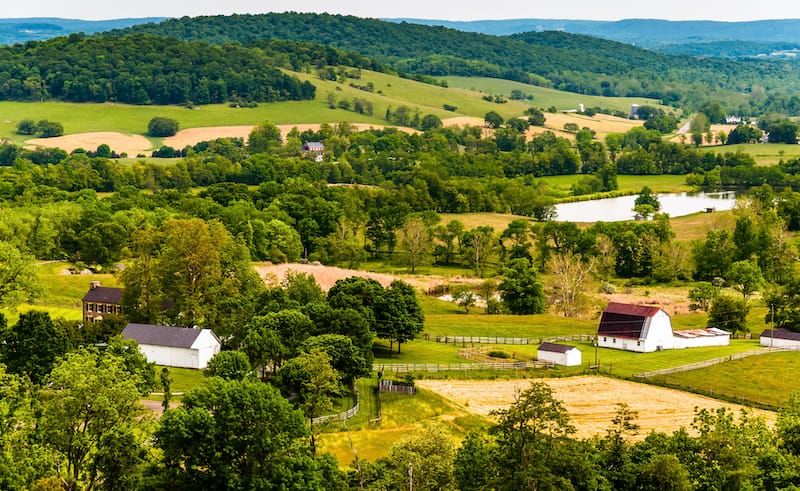 One great thing to do in the park is to take advantage of the hiking trails and areas to go horseback riding. In fact, horseback riding is one of the most popular activities at Sky Meadows State Park and there are 6 miles of bridle paths.
Another popular reason to visit Sky Meadows State Park is to embark on one of their 'astronomy nights' where amateurs astronomers come out with their telescopes in hand for a long night of viewing celestial objects. They even get someone in from the Smithsonian Institution to lead the event.
The park is also a renowned bird-watching site and is famous for its many species of woodpeckers.
Have a Blast at the Apple Blossom Festival
My first memories of Winchester were actually its association with the Apple Blossom Festival every May in Virginia. I still have yet to go but it is on my ever-growing Virginia list of events to attend.
The Apple Blossom Festival is a six-day festival held in the Old Town of Winchester and is definitely one of the best things to do in Winchester if you're there when it is taking place.
The festival started in 1924 and is one of the oldest celebrations in the state. It did not take place from 1942-1945 as a result of WW2 but has been a Virginia favorite ever since (except in 2020, when it was canceled for obvious reasons). There are concerts, dancing, walks, carnivals, and much more.
Even former US President Lyndon B. Johnson attended the festival. It lures in around 250,000 people each year and the main highlights of the Apple Blossom Festival are the Old Town Wine & Fine Arts Festival and the Apple Blossom Carnival.
It is such a large part of the city's culture and history that the citizens all chip in to hold an annual clean up before it starts to make sure everything looks great for the visiting guests.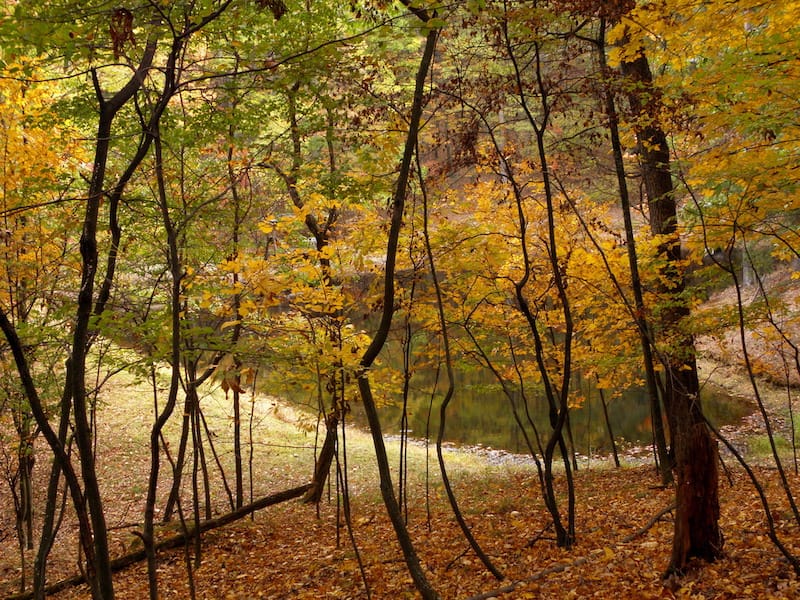 Should You Visit Winchester?
I definitely believe visiting Winchester is something that every Virginian should do at least once for a great weekend break. However, I find that people that visit from out-of-state thoroughly enjoy the city, too! It is extremely charming and the Old Town has a lot to do… more than most cities of a similar size.
Another plus for going to Winchester is that it is so close to Washington DC or Shenandoah National Park that you can visit on the way to either for simply a day or an overnight. On my last trip to Winchester, I stayed there overnight on the way from Pittsburgh to Shenandoah National Park.
It is also a great stop or place to explore if you're visiting Luray Caverns, one of the best caverns in Virginia.
Where to Stay in Winchester
There are several options for where to stay in Winchester. We have listed a couple of hotels below as well as some Airbnbs in Winchester and the surrounding vicinity.
Winchester Hotels
There are a plethora of hotels in Winchester, but be sure to book ahead if at all possible! I have experienced problems there in the past and couldn't stay in the city center because everything was booked to capacity! Winchester is situated in a strategic area for highway traffic and sometimes people do make a pit-stop there for a quick overnighter.
Here are some recommendations we have for Winchester hotels for any budget:
Airbnbs in Winchester (and Nearby)
A fantastic option for your stay in Winchester is renting an Airbnb! Below are some of our top suggestions for various budgets:
» Unique Stay: Historic Farm House located close to Winchester (this is a massive, historic house located in Virginia wine country- the perfect option for a large group!)
» Luxury ($100/night and up): Entire beautiful home in Winchester's historic district
» Mid-range ($40-$100/night): Beautiful loft in Winchester city center
» Budget (under $40/night): Private room near Winchester
We hope that this guide gives you a better idea of all the great things to do in Winchester to start planning your trip! It is a great place to stop if you're visiting southern Pennsylvania, Berkeley Springs WV, or even Washington DC!
If you have a suggestion for what to do in Winchester that we didn't cover- please leave us a comment!
Additional Northern Virginia Travel Resources
PIN IT FOR LATER!