Are you booking a trip to Arlington, Virginia and looking for what to do? This guide lists the best things to do in Arlington, Virginia for first-time visitors.
Where is Arlington, Virginia?
Arlington is located in Northern Virginia and sits north of Alexandria and south of Washington DC.
The city is 1 hour and 37 minutes (105 miles) from Richmond and 14 minutes (4.5 miles) from Washington DC. Take mind that traffic will inevitably make this journey longer.
Map of the Best Things to Do in Arlington, VA
To add this map to your Google Maps account, click the 'Star' icon next to the map name. You can then view it on your cell phone or computer by heading to your Google Maps account and going to 'Your Places'.
What to Do in Arlington
This is a list of unique things to do in Arlington- from the main tourist attractions to specialty coffee options. Arlington is a fantastic place to visit and we hope that you add some of these places to visit to your Arlington itinerary!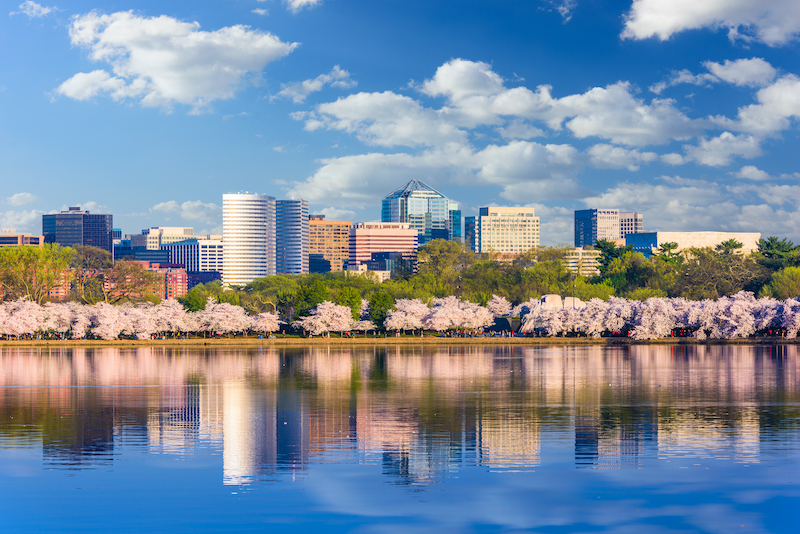 Arlington National Cemetery
Arlington National Cemetery covers 624 acres of land and has over 400,000 graves of soldiers as far back as the Civil War.
This national cemetery was established on the grounds of Arlington House, which was Robert E. Lee's old estate and is one of the national historic sights in Virginia. Some notable graves you can visit are President John F. Kennedy, Jacqueline Kennedy Onassis, Pierre Charles L'Enfant, Glenn Miller, and Anita McGee.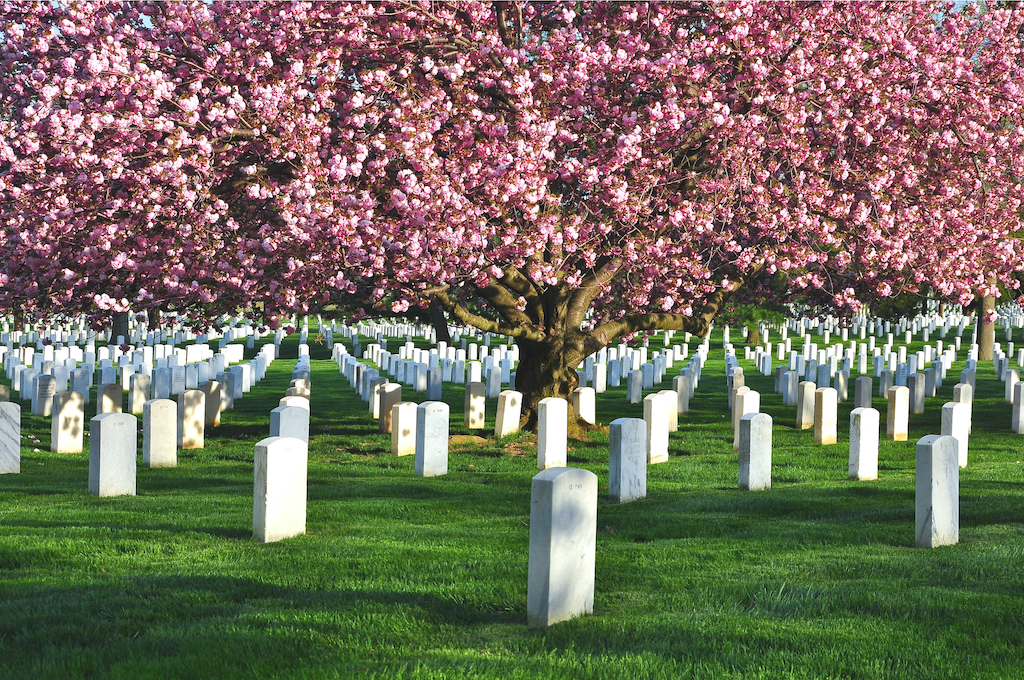 The Tomb of the Unknown Soldier, a memorial in the cemetery, represents all unnamed soldiers lost in battle. The tomb has been continuously guarded since July 2, 1937.
There is a changing of the guard every half hour in the summer and hour in the winter in daylight, and every two hours at night, regardless of weather conditions.
The cemetery, with its memorials, is very moving and is a must-see sight for visitors to the DC area. It is the top place to visit in Arlington.
Arlington National Cemetery is open from 8am until 5pm daily. Click here to read more about the famous cemetery.
See a show at the Signature Theatre
This Tony Award-winning theatre opened in 1990 and presents contemporary and classical plays and musicals. It is the home of artists who are creating new works of musical theatre.
The theatre is currently in the Village at Shirlington, which means there are also great dining options nearby for a bite to eat before or after a performance. Check out their performance schedule to see if there is a show during your visit to Arlington!
You can find the Signature Theatre at 4200 Campbell Ave in Arlington, VA. Check out their website for show information and dates.
Netherlands Carillon
The beautiful bells of this carillon were donated to the United States by the people of the Netherlands in 1954, to thank the United States for its aid in World War II.
It is adjacent to Arlington National Cemetery, so you can see both in one stop. Surrounding the carillon are walking paths, two lion sculptures, and thousands of tulips.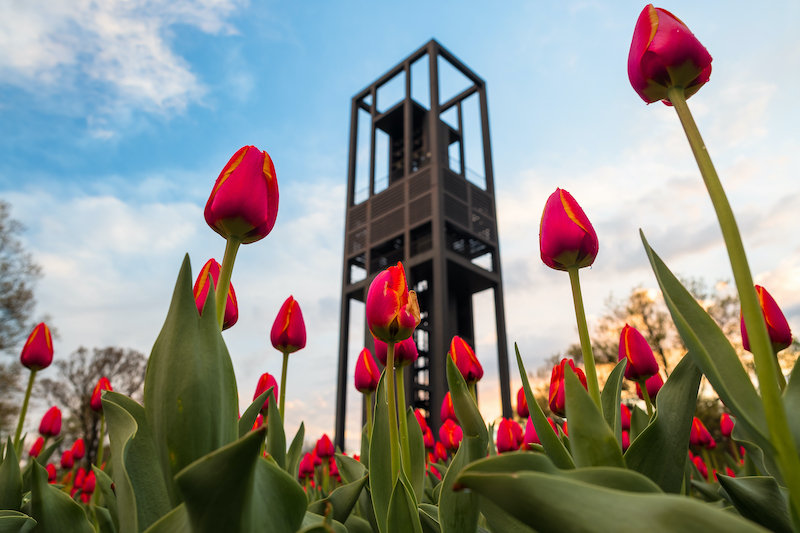 The 50-bell carillon plays "Westminster Chimes" on the hour and special songs at noon and 6pm. It is open daily and you can find out more here.
Pentagon Tour
The Pentagon is the headquarters for the United States Department of Defense. This pentagonal building is the largest low-rise office building in the world.
You can take a guided tour, lasting about 1 hour and covering 1.5 miles inside the building. The tour includes information about the different branches of the military and an opportunity to see the Hall of Heroes, an indoor memorial near the crash site of September 11, and other military displays.
Note that you need to book your tour at least two weeks in advance. The tours run from Monday-Thursday and you can book your tour here.
9/11 Memorial at the Pentagon
This memorial outside of the Pentagon remembers those killed both inside the Pentagon and on American Airlines Flight 77 on September 11, 2001.
The installation, dedicated in 2008, consists of 184 illuminated benches, each with a victim's name engraved on it. They are arranged in order of the victims' ages, from 3 to 71 years old.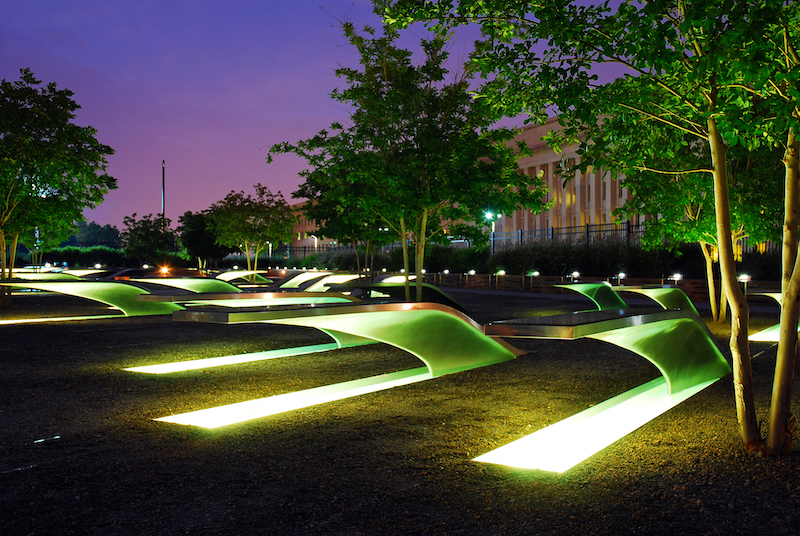 A shallow lit pool of water flows beneath each bench. This is the only area on the Pentagon grounds where you are allowed to take photos.
You can find the Pentagon Memorial at 1 N. Rotary Road in Arlington by the Pentagon. It is open daily and you can check out their site for more information.
Skate at the MedStar Capitals Iceplex
This two-rink ice sports center is where the Capitals hockey team practices. You can even go watch their practices for free! The center has two NHL-sized locker rooms, a Capitals gift shop, public skating hours, kids and adult hockey leagues, and skating camps throughout the year.
You can find the MedStar Capitals Iceplex at 627 N Glebe Rd SUITE 800 in Arlington. Click here for more information.
Grab a Brew at Commonwealth Joe Coffee Roasters
Known for their nitro cold brew on tap, Commonwealth Joe's is a local favorite. With over 14 years of roasting experience, they have delicious nitro, cold brew, and pour over coffee options.
In 2018, they added kombucha on tap. Sometimes there are even coffee tasting classes that you can sign up for.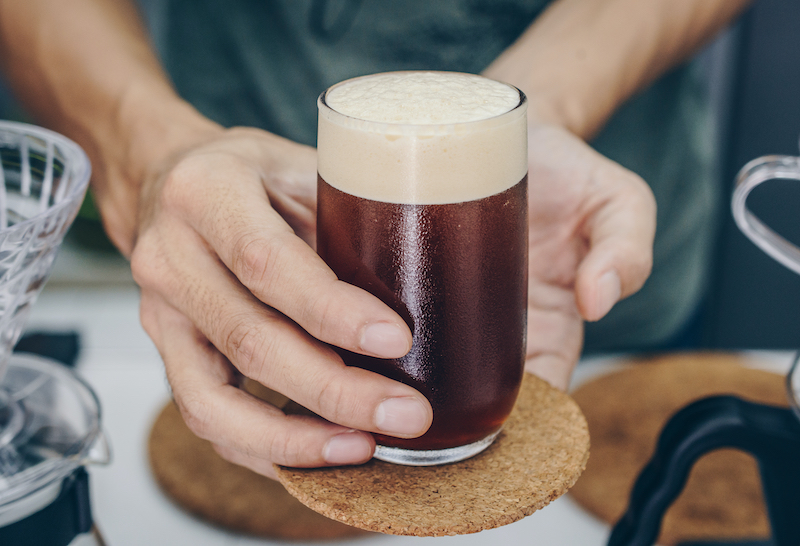 Located in Pentagon City, the modern decor of the coffeeshop welcomes you to hang out and relax for a bit while enjoying a delicious cup of craft coffee.
You can find Commonwealth Joe Coffee Roasters at 520 12th St S Suite 150 in Pentagon City. They are open daily from 7am until 6pm. Check out their website for more info.
Mt. Vernon Trail
The Mt. Vernon Trail is an 18-mile paved walking and biking trail that parallels the George Washington Memorial Parkway and the Potomac River.
It goes from the northern trailhead near Theodore Roosevelt Island, past the airport, through Old Town Alexandria, and further south along the river to the endpoint at Mt. Vernon estate.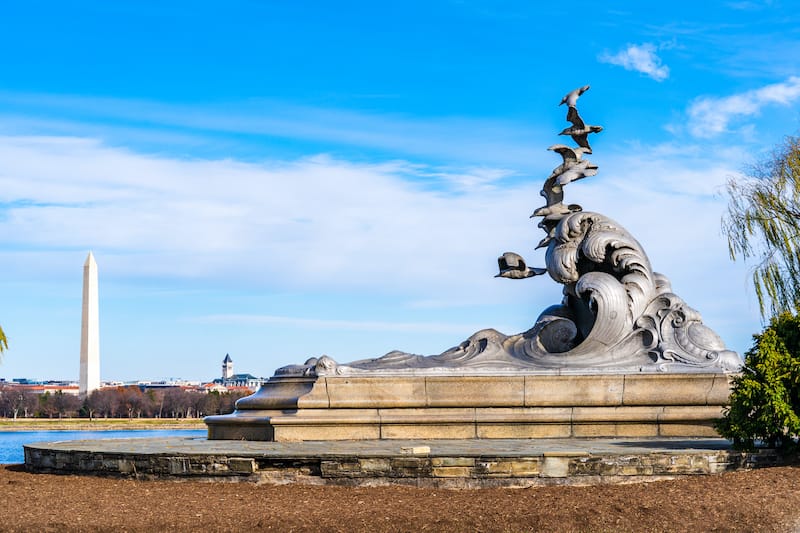 This trail gives you a nice opportunity to get out in the fresh air while seeing the Washington D.C. skyline and the Potomac.
The Trail is open year-round from 6am until 10pm. You can find out more on the National Park Services website. If you're looking for free things to do in Arlington, this is definitely a great option!
Theodore Roosevelt Island Park
This 88.5-acre island park in the middle of the Potomac River is perfect for a day outdoors. The park has several miles of walking trails to enjoy.
Keep your eyes open as you walk the trails for the different types of wildlife that live on the island. You can also visit the memorial to President Roosevelt.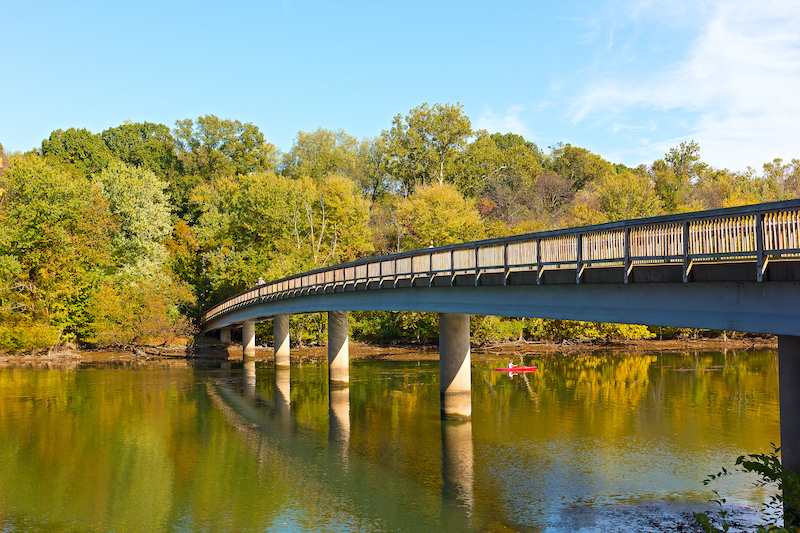 Theodore Roosevelt Island Park is the perfect spot to get out of the city, perhaps enjoy a nice picnic, and relax in nature. Though the island is technically part of Washington, DC, the only way to access it from land is on the Virginia side.
Shopping at the Village at Shirlington
When it opened in 1944, the Village at Shirlington was the first large shopping center to open in the DC area and one of the first in all of the United States.
Over the years, it has evolved into a beautiful outdoor shopping center, as well as having a library, theatre, cinema, and apartments besides its stores and restaurants.
Stroll along the shady, paved sidewalks, pop into a boutique, and enjoy a meal at one of the many delicious restaurant options.
You can find Shirlington at 2700 S Quincy St in Arlington. It is open daily from 9am until 9pm. Click here for more information.
Eat Pizza at Pupatella
Eat your fill of Neapolitan pizza at this delicious restaurant started by Naples native, Enzo Algarme. Unable to find the traditional pizza of his home after he moved to the United States, he decided to open his own pizzeria, making pizza the traditional Neapolitan way in a 900+ degree wood-fire pizza oven from Italy.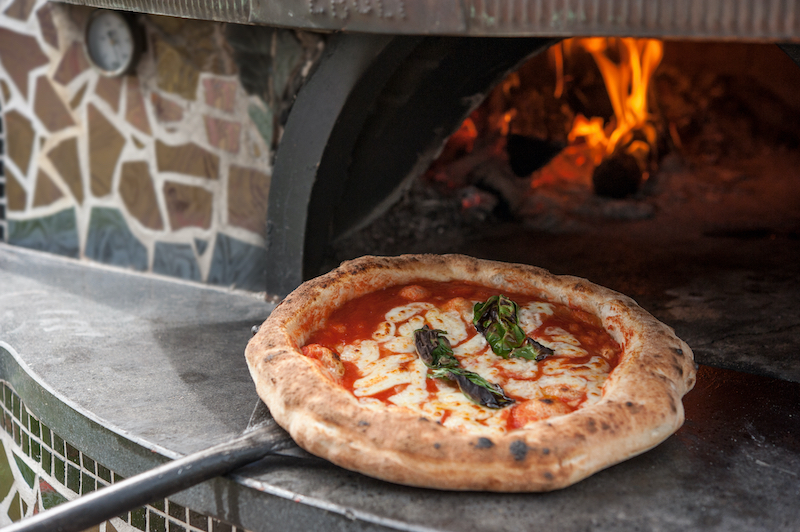 Besides pizza, you can enjoy salads, paninis, and traditional fried foods from Naples.
Pupatella has two locations- one at 1621 S Walter Reed Dr and the other at 5104 Wilson Blvd. Check their website for more info.
The Liberty Tavern
The Liberty Tavern is located in a historic building in the heart of Arlington. There is both a dining room upstairs and a bar downstairs and is a wonderful location for a weekend brunch.
They pride themselves in using seasonally fresh ingredients and make all their bread, pasta, sausage, and desserts in house.
You can find American fare there such as short ribs smoked in their own smoker, wood-fired pizzas, and their signature burger.
Liberty Tavern is located at 3195 Wilson Blvd in Arlington. Their opening hours are Mon-Thu 12-9pm, Fri 12-10pm, Sat 11am-10pm, Sun 10am-9pm. Click here for more information.
Enjoy Handmade Ice Cream at Nicecream
Stop in Nicecream for a sweet treat: a handcrafted ice cream using the innovative technology of liquid nitrogen to instantly freeze the ice cream.
Starting with a base of fresh cream, sugar, and milk, you can choose your own flavor and watch your ice cream made right in front of you.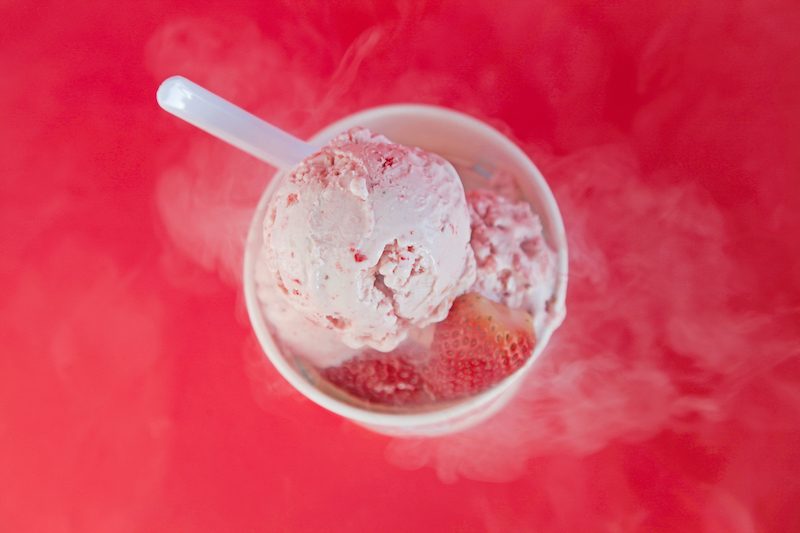 The flavor options rotate, with some popular ones being Key Lime, Apple Pie, Salted Caramel, and Honey Lavender. Ice cream sandwiches, sundaes, hot chocolate, and coffee are also available.
Nicecream has a few locations in the DC area and you can find the one in Arlington at 2831 Clarendon Blvd. It is open daily from 12pm-11pm. Click here for more information.
Twilight Tattoo
A military tattoo is a music performance of the armed forces (and has nothing to do with ink tattoos). Tattoos originally only had music, but they have evolved to include theatrics too.
The Twilight Tattoo is a live-action military performance by soldiers of the 3rd U.S. Regiment and the U.S. Army Band, held at Summerall Field at Joint Base Myer-Henderson Hall.
Spectators learn about American history through the performances. Twilight Tattoo runs from May through August, so check out their schedule if you are in Arlington in the summer months.
If you happen to be visiting Arlington when it is on, you can head there at 627 N Glebe Rd Ste 800.
Gravelly Point Park
Gravelly Point Park's proximity to Reagan National Airport makes it an exciting stop for kids or aviation enthusiasts. You can watch planes take off and land as they go right over your head.
Right on the Potomac River, this park is a nice option to go for a walk on the paved paths, get some fresh air, have a picnic, see something interesting, and let the kids run around and play. It is one of the best things to do in Arlington for families and nature lovers.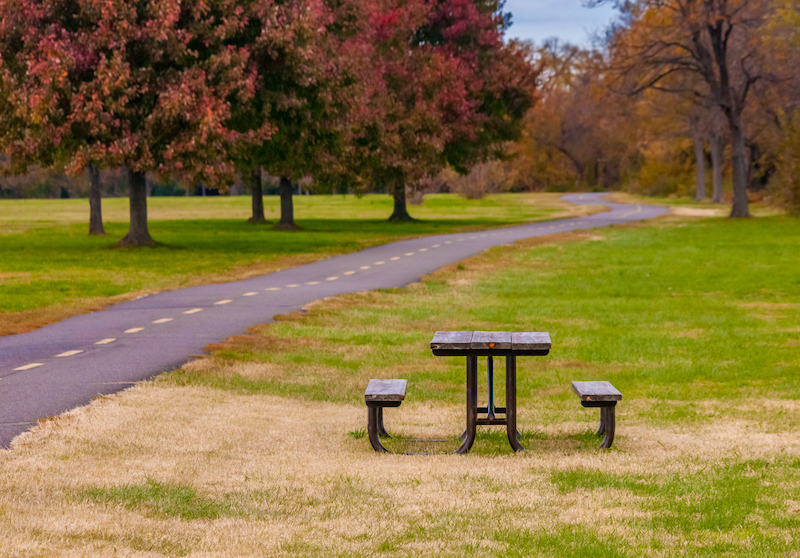 You can find Gravelly Point Park at George Washington Memorial Pkwy right on the Potomac. It is open daily from 6am until 10pm.
Where to Stay in Arlington
Many people visiting Arlington will be coming in from Washington DC (or even maybe a day trip from Richmond or Hampton Roads), but here are some great options for places to stay in Arlington.
Here are some recommendations we have for Arlington hotels for any budget: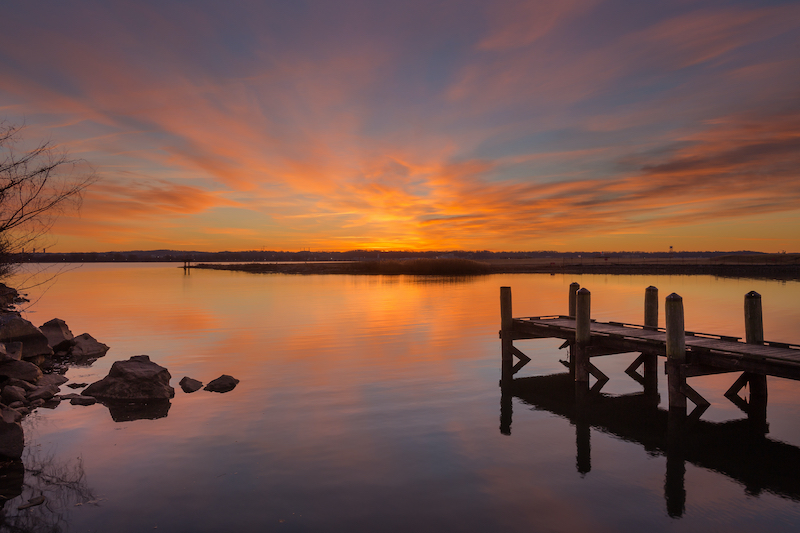 Should You Visit Arlington, Virginia?
There is so much to see in Arlington that it is definitely worth the day trip down from Washington DC in spring or any time of the year to escape the crowds! If you have tips for things to do in Arlington, Virginia – please leave us a comment!
Additional Northern Virginia Travel Resources
Pin this Arlington Travel Guide for Later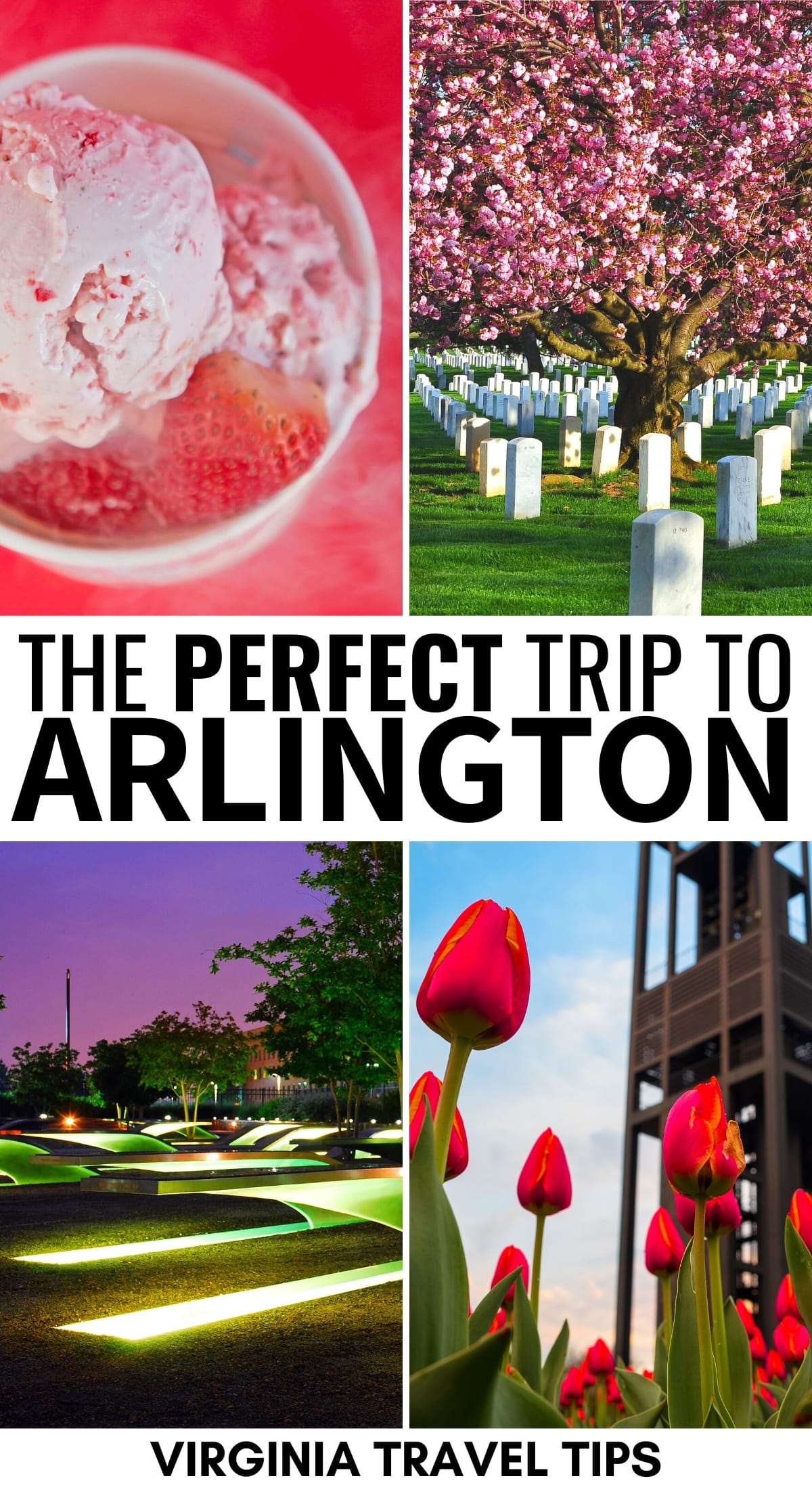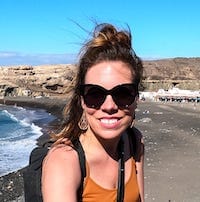 Megan is a travel blogger and writer with a background in digital marketing. Originally from Richmond, VA, she has lived all around the world (including Germany, Finland, Norway, etc) but her heart always finds its way back to Virginia. This blog is to help encourage travelers to explore the great state of VA… and its wonderful neighbors! Megan has written for or been featured by National Geographic, Forbes, Lonely Planet, Fodor's Travel, the New York Times, and more. She has visited 45 US states and 100+ countries… and wholeheartedly believes that Brunswick Stew is probably the greatest food to ever exist.