Located in Northern Virginia, Manassas is a charming little town that grew to prominence as a strategic railway junction during the American Civil War.
While the town doesn't boast much pre-war history, it still packs a punch when it comes to things to do!
Are you planning your trip to Manassas last minute?
If you're traveling to Manassas last minute, you want to ensure you have lodging ahead of time! Below are some of our top picks in town!
Top hotels in Manassas (and nearby!)
This guide will take you through some of the best things to do Manassas VA and nearby. From Civil War battlefields to extraordinary artisanal beverages that utilize the fantastic ingredients grown in the region.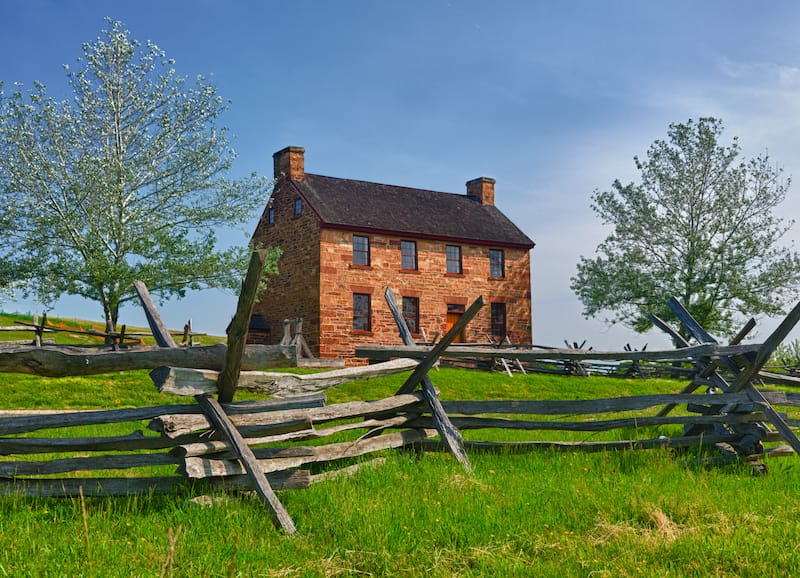 If you feel we have missed any good places to visit in Manassas, please leave a comment below with your suggestions!
How to Get to/from Manassas
First of all, you need to get yourself to Manassas to enjoy all the city has to offer! The easiest way to get there is to drive, naturally.
You can also resort to a professional car service to make your trip to and from Washington DC to Manassas more comfortable.
ING Limo Service offers a high-quality fleet, knowledgeable chauffeurs, and options for your group or just yourself if traveling alone. You can count on them for affordable prices, courteous manner, and the best travel experience to remember.
The second easiest way to get there, however, is via train.
I definitely think we donʻt take advantage of our trains enough in the US (partly because they lack accessibility and partly because they are overpriced) but I do love taking the train from Richmond to Washington DC when driving is not an option.
There is an Amtrak station in Manassas that allows you to easily reach the city. I find it is easiest to book Amtrak trains via Omio in order to secure your spot on one!
Best Things to Do in Manassas VA
Manassas National Battlefield Park
Manassas National Battlefield Park encompasses the sites of two of the most prominent battles in the Civil War.
The First Battle of Manassas ended the innocent belief this war would be short and swift. Whereas the Second Battle a year later marked the height of Confederate dominance in the war.
Spend the day walking through the 5,100 acres of the park, where 40 miles of hiking trails criss-cross and pass by most of the significant sites.
Along the hiking trails, there is informative information to help guide you through what you are seeing.
However, to learn more about the battles that took place here, I highly recommend visiting the onsite museum and watching an informative film about the battles.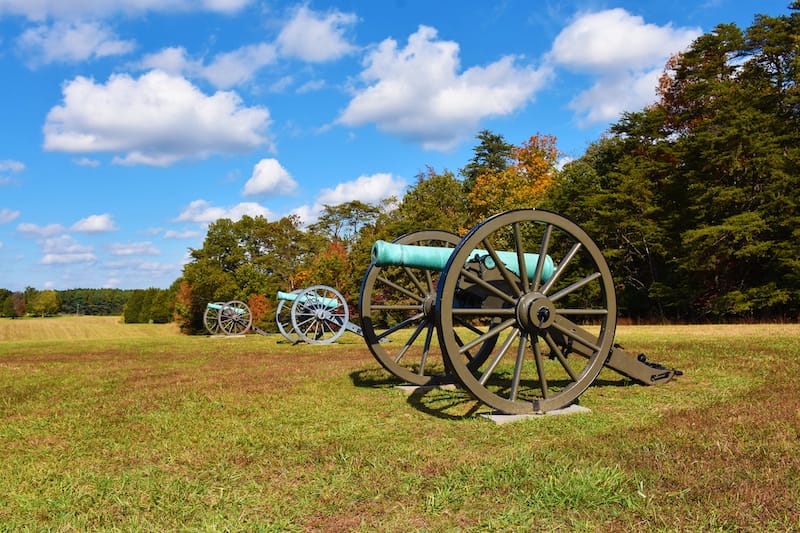 There are also occasional reenactments that take place and are a great way to see history come alive. This is one of the most popular attractions in Manassas for those that enjoy history and it is one of the 22 designated national sites in Virginia.
Bull Run Regional Park
On the outskirts of Manassas, you will find Bull Run Regional Park, a wonderful place to spend the day outdoors with friends and family.
The 1,500-acre park is full of awesome activities, from disc golf to historical hiking trails carved through the area before the arrival of European Settlers.
There are plenty of little picnic spots throughout the park to enjoy a bite to eat before starting the next adventure within the green space. During the summer, the Atlantis Waterpark is the perfect place to cool off from the Virginian summer heat.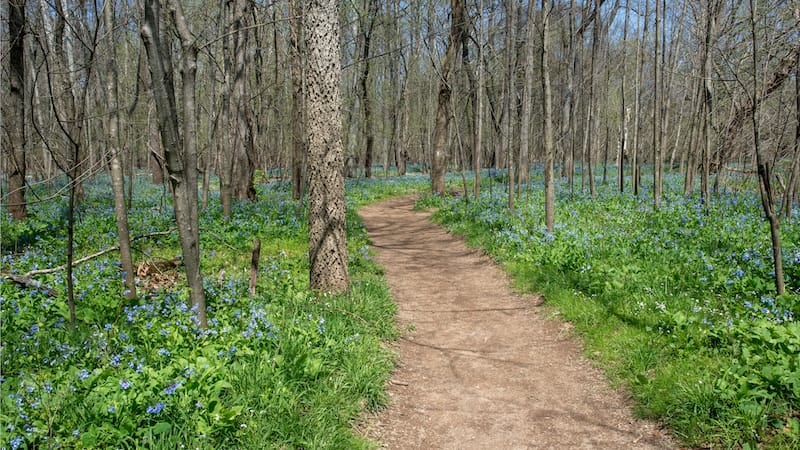 In contrast, the festival of lights brings seasonal charm to the park during December. There are several accommodation options throughout the park, including year-round cabin options and season camping spots.
Some of the activities and picnic spots need to be booked or reserved in advance to avoid any disappointment.
Hylton Performing Arts Center
Catch an evening show at the Hylton Performing Arts Center, where you can see a vast array of performances from large national concerts to more local homegrown talents.
The sleek modern exterior of the building is matched by the impressive auditorium situated over multiple levels and truly is a sight to behold. I recommend checking the program on their website to see what shows are available when you are in town.
Address: 10960 George Mason Cir, Manassas, VA 20110
Historical Manassas
In the center of Manassas is the charming Manassas Historic District filled with museums, galleries, and delectable places to eat.
Originally, Manassas was a crucial rail junction during the Civil War. However, after the war ended, a town sprouted up around the intersection.
Start the day off at the Historical Manassas Train Depot, which houses the visitors center and offers plenty of information about the town and pamphlets for a self-guided walking tour.
Between sites such as the 19th-century Presbyterian Church and the Old Manassas Courthouse, stop off in the little boutique shops that sell local crafts and gifts.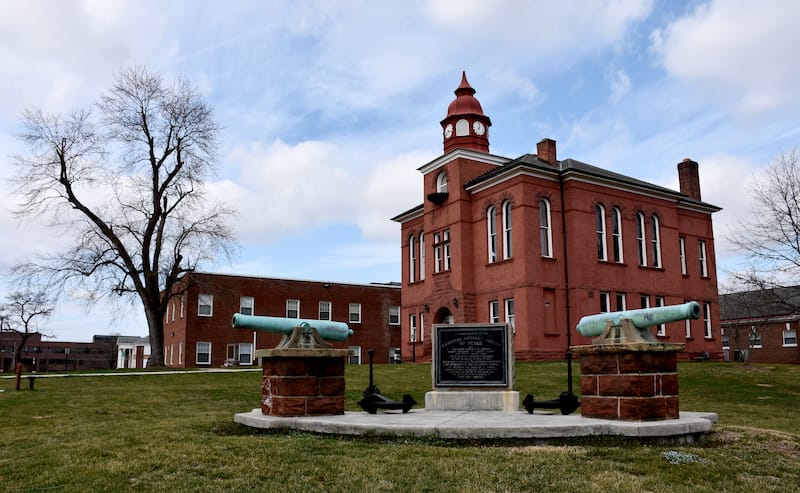 There are also plenty of museums dotted throughout the old town detailing the vital role the area played in the Civil War. There are also several art galleries showcasing local talent.
In the evenings, you will be spoilt for choice for brilliant restaurants and bars, serving up a range of dishes and excellent local beers and spirits. During the summer, the pavilion by the train depot hosts shows and concerts.
There is also an outdoor farmers market every Saturday where you can buy some of the area's finest produce. Visiting is definitely one of the tastiest things to do in Manassas.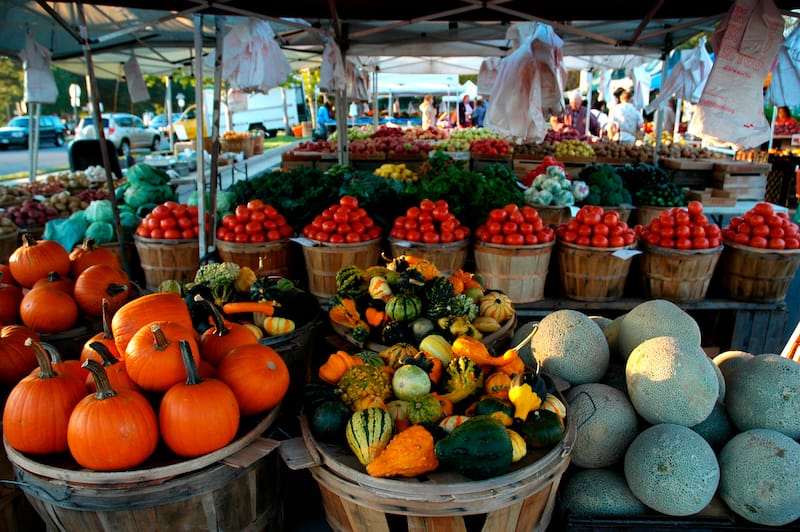 Creative Brush Studio
Virginia's beauty makes it the perfect place for artists to set up residency and find inspiration in the nature surrounding the towns and cities. The Creative Brush Studio is an art gallery with a difference.
Along with displaying the fantastic works of arts by mother and daughter duo, Mary Reilley and Christine Raymond, the gallery doubles up as their studio.
Visitors are welcome to watch the artists paint. Utilizing various painting styles, the artists not only paint landscapes but also historical pieces and can be commissioned for portraits and other works of art.
As the gallery is a working studio, the hours tend to be irregular and depend on whether the artists are out creating art or finding inspiration. The best time to visit is between Wednesday and Saturday when there tends to be someone in the studio.
Alternatively, if the lights are on or the door is open, you can generally pop in to see the art or watch the creative process happen.
Address: 8951 Center Street, Manassas, Virginia 20110
Heritage Brewing Company
If you are searching for a great craft beer in Manassas, look no further than Heritage Brewing Company. The brewery is owned by two brothers who served in the American Military who aim to create incredible beers for the local community's enjoyment.
When they opened in 2013, it was one of the first craft breweries in Manassas, and they offered around 12 different beers. The brewers have since opening been stretching their creative muscles and have developed 400 different beers.
View this post on Instagram
Limited release beers typically are released each week and make for a great reason to visit their taproom regularly to try and get a taste of the latest creation. Given the brewers' creativity, it is hard to recommend a single beer to try, so I suggest getting a flight of beer so you can sample a decent variety of beers.
The brewery and taproom can be found at 9436 Center Point Ln, Manassas, VA 20110.
Freedom Museum
The Freedom Museum is dedicated to honoring the brave men and women who have fought for America since it became an independent country.
Founded by a group of veterans, the museum has an impressive array of artifacts covering most wars with American involvement for its small size.
The displays include many items that can be held and touched to allow for a closer understanding of the trial and tribulations servicemen and women have gone through.
Given its location at the Manassas Regional Airport, occasional military aircraft will land and be on display for a short period. The museum is an affiliate of the Smithsonian; it is free to visit and open seven days a week.
Address: Manassas Regional Airport at 10600 Harry J Parrish Blvd #4, Manassas, VA 20110
KO Distilling
While craft beer takes the forefront in the artisanal beverage section, there is a growing revolution of craft spirits emerging throughout Virginia.
KO Distilling looks to produce epic spirits with ingredients that are local to Virginia and the surrounding area. The distillery offers a range of whiskeys and gins that can be sampled at the onsite tasting room.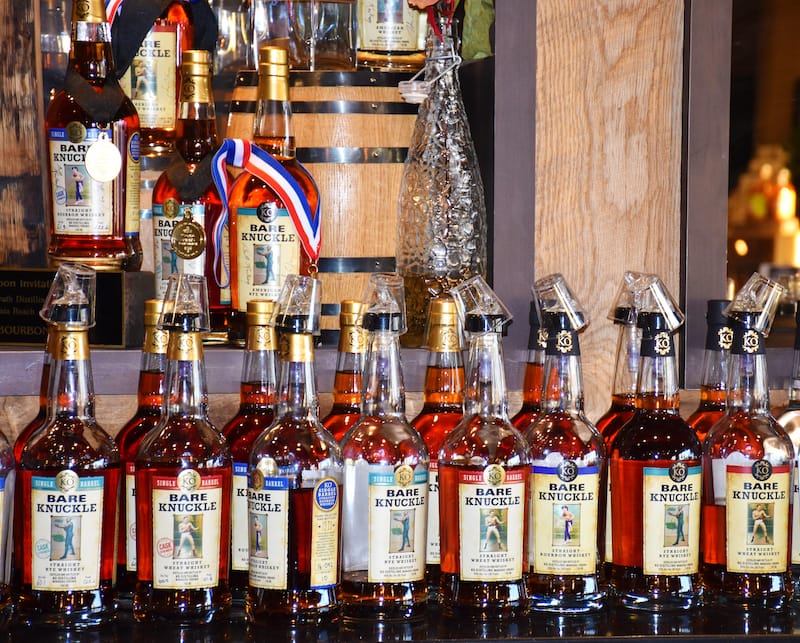 The distillery first opened its doors in 2015 and they had to concentrate on unaged spirits but have now started to offer some fantastic aged whiskeys that can be compared to their unaged counterparts.
I highly recommend trying a few of their tasting flights (… responsibly), with spirit and cocktail flights available. KO Distilling can be found at 10381 Central Park Dr STE 105, Manassas, VA 20110.
Ben Lomond Historic Site
The Ben Lomond Historic Site is an interesting look into Virginia's pre-Civil War history. The house itself was originally built in the 1830s, but post-Civil War, it fell into a state of disrepair due to the damage inflicted during the Civil War.
However, in 2011 the house was restored and formed into a museum where you can learn about its role as a Confederate field hospital and how it operated as a plantation. The museum itself is incredibly immersive, and the curators have done their best to replicate the sounds and smell of a Civil War-era hospital.
On-site, there is also a building that was used to house enslaved people who were forced to work on the plantation. The living quarters provide a stark reminder of a darker time in American history.
In the grounds surrounding the house, there is a beautiful rose garden, where roses have been grown and cultivated for centuries. The best time to visit the Rose Gardens is in late spring, when most flowers bloom; however, various other plants mixed in with the roses to provide a burst of color in the garden year-round.
Address: 10321 Sudley Manor Dr, Manassas, VA 20109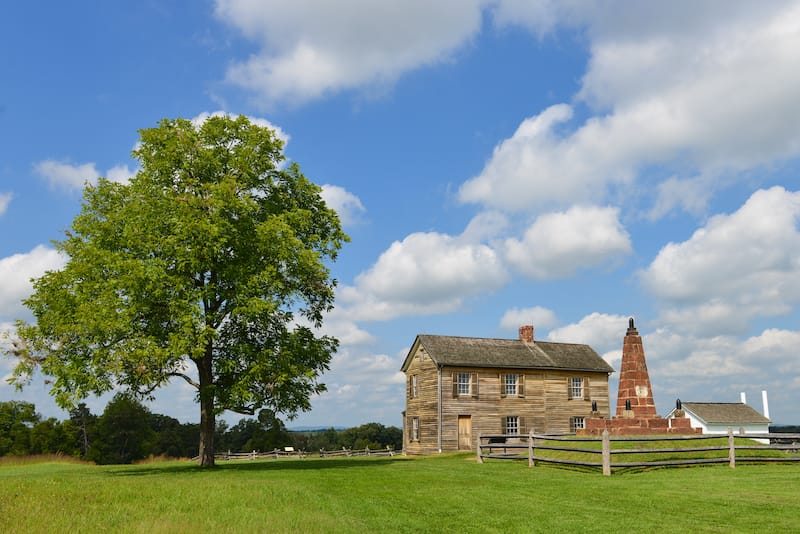 Places To Stay In Manassas
There are plenty of places to stay in Manassas and most are inclusive of any budget! Here are some of our top picks of hotels in Manassas:
We hope that you found some really amazing things to do in Manassas VA for your upcoming trip! Please let us know your favorite Manassas attractions in the comments!
More Northern Virginia Travel Guides