One of the most underrated destinations in West Virginia is Berkeley Springs. This is a guide to the best things to do in Berkeley Springs, WV.
Are you planning your trip to Berkeley Springs last minute?
If you're traveling to Berkeley Springs last minute, you want to ensure you have lodging and tours ahead of time! Below are some of our top picks in town!
Best hotels in Berkeley Springs:
The Country Inn of Berkeley Springs (Retro interior!)
Best tours in Berkeley Springs:
🚗 Looking for the best way to get around WV? Click here to check rental car rates for West VA!
When I was growing up, I remember passing through Berkeley Springs a couple of times a year to visit my grandparents in eastern Ohio from my hometown of Richmond.
Berkeley Springs was always the place I looked forward to most on the journey because it was stunning and there was a go-kart track nearby and if my sisters and I were lucky, we got to make a stop.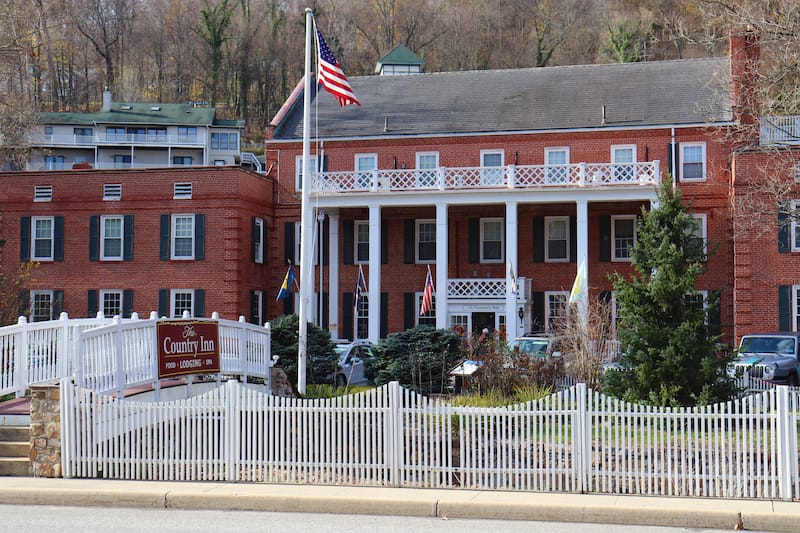 We passed many cool spots on our trip, from Winchester, VA to Pittsburgh, PA. And as I got older, I learned that Berkeley Springs actually is one of the coolest places on that journey!
Nevertheless, this small West Virginia town has some really cool reasons to head there for a getaway. These are some of the top things to do in Berkeley Springs, West Virginia.
Things to do in Berkeley Springs WV
Explore Berkeley Springs State Park
There is a lot of history to be learned and things to do in Berkeley Springs, WV. A stroll around Berkeley Springs State Park will take you to several historically important places.
The most important one is probably the mineral spa located at the center of the park. The mineral spa was a popular spot among the Native Americans who lived in the area and used the water for medicinal and spiritual purposes.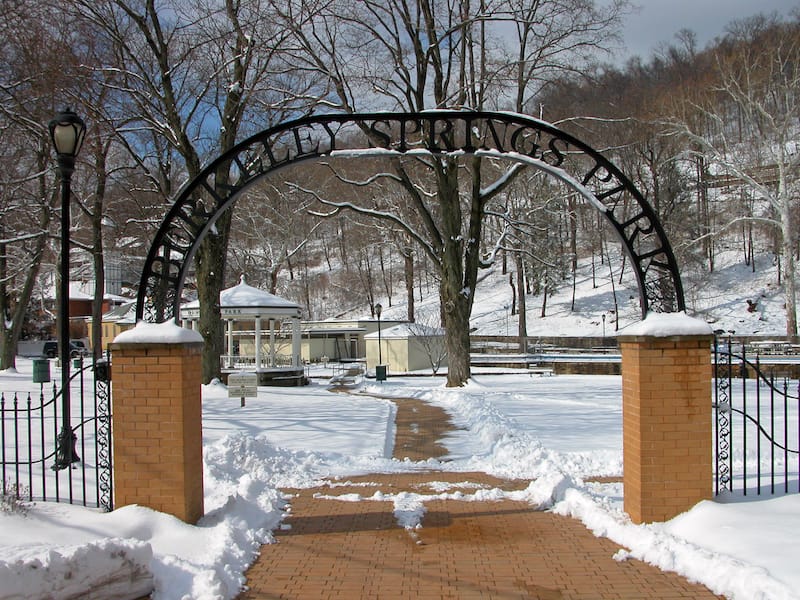 Another benefit of hiking around the West Virginia state park is that you'll have the opportunity to see the oldest public building in town. The building also houses the Museum of Berkeley Springs and a 200-year-old Roman Bath House.
Spending some time at Berkeley Springs State Park is without a doubt, one of the most popular things to do in Berkeley Springs (and one of the most relaxing)! Check out the park's website for more information.
Address: 2 S. Washington St., Berkeley Springs, WV 25411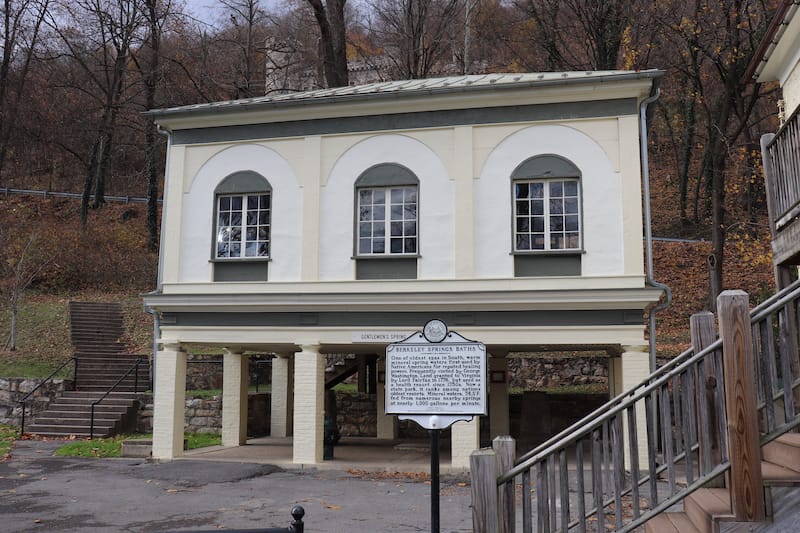 Tour The Museum of The Berkeley Springs
The Museum of the Berkeley Springs can be found on the grounds of Berkeley Springs State Park, on the second floor of a 19th-century Roman bathhouse. Browsing through the museum's exhibits is one of the most important things to do in Berkeley Springs in order to learn more about the town.
The exhibits include all the artifacts and information related to Berkeley Springs such as Native American artifacts, old bathing wear, and sketches of old bathhouses.
Some of the information includes the visitation records of the Natives who found spiritual enlightenment in the waters, as well as George Washington. He was a famous patron of a bathhouse and eventually had a festival named after him.
Entry into the museum is free and visiting the museum brings you in proximity to other interesting attractions like the Berkeley Springs Antique Mall, Atasia Spa, Fleur De Lis Cheese Shop, and Rita Renee's Spa.
Address: 2 Fairfax St, Berkeley Springs, WV 25411
Cool Off at Atasia Spa
Another important place to visit in Berkeley Springs is the Atasia Spa. The spa contains a team of professionals who dedicate themselves to making sure that you are as relaxed as possible.
They offer a wide variety of services including massages, facial treatments, bath rituals, manicures, and pedicures… and they incorporate them with thoughtful, seasonal packages.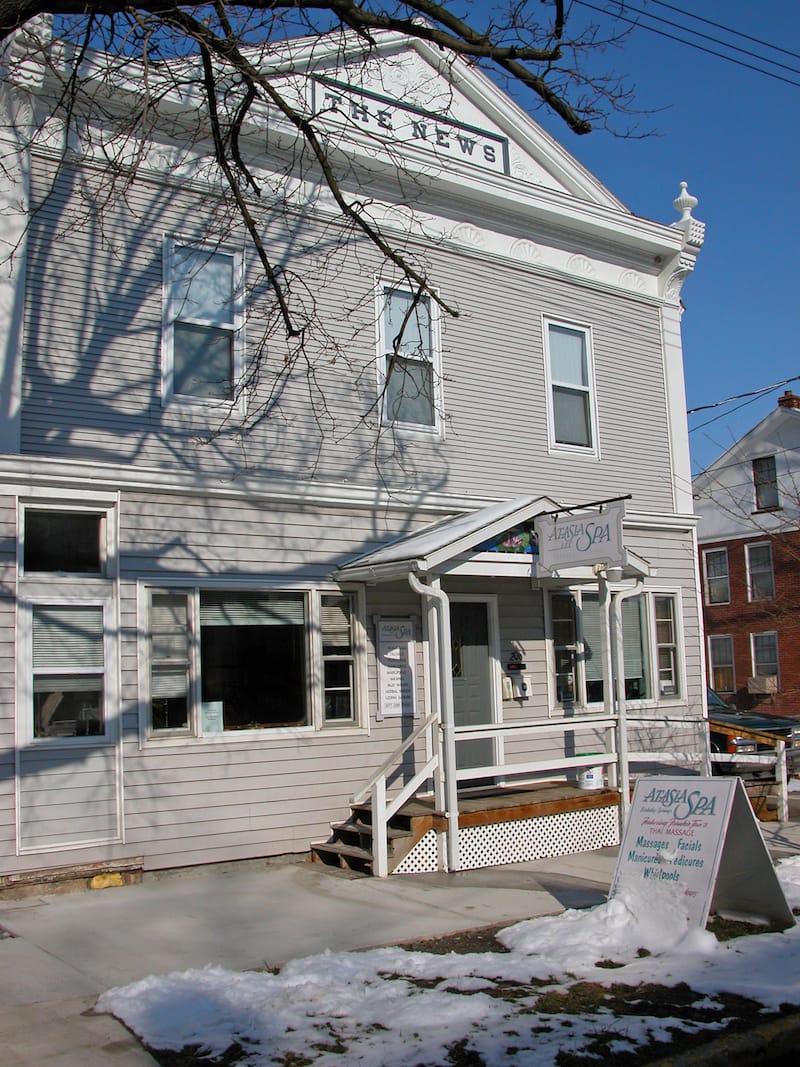 Visiting the spa is one of the most relaxing things to do in Berkeley Springs, WV, and a favorite among many tourists. Atasia Spa is located in the middle of Berkeley Springs.
Furthermore, the spa is within walking distance of other attractions including shops, restaurants, and Berkeley Springs State Park. This spa and the other relaxing places around town make this such a fabulous DC day trip!
Address: 41 Congress St, Berkeley Springs, WV 25411
Enjoy One of the Town's Festivals
All year round, there are festivals that provide visitors with a lot of entertainment (and delicious food)! In the month of January, the Spa Feast festival takes place.
The Spa Feast festival lasts for the entire month of January and all the spas in Berkeley Springs offer deals and winter packages that are unavailable in the other months of the year.
You can also attend the George Washington Bathtub Celebration. In the middle of March, a weekend is usually selected to showcase George Washington's outdoor stone tub monument.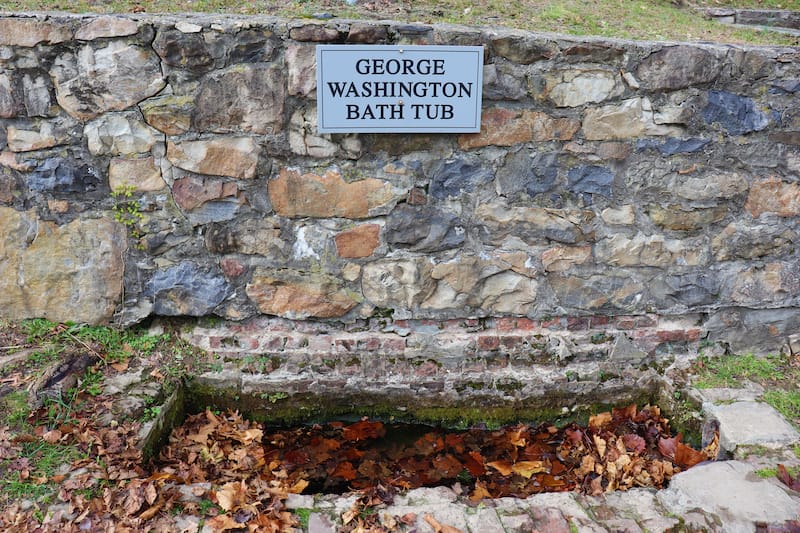 In April, the Uniquely West Virginia Wine and Food Festival challenges your taste buds the right way with tasty foods and delicious wines. The festival usually takes place on a Saturday in the middle of April.
From the 24th to the 27th of February, Berkeley Springs holds the International Water Tasting Festival, an international water tasting festival that has been talked about on the BBC and many other international media outlets.
Water samples from countries all over the world are brought to the festival to compete in different categories of the best water title.
Although there are judges, the water is tasted by everyone around, after which a vote is carried out for the best sparkling and packaged water.
So, if you're looking for what to do in Berkeley Springs, definitely check the calendar before heading there and try to hit up one of these interesting and unique festivals!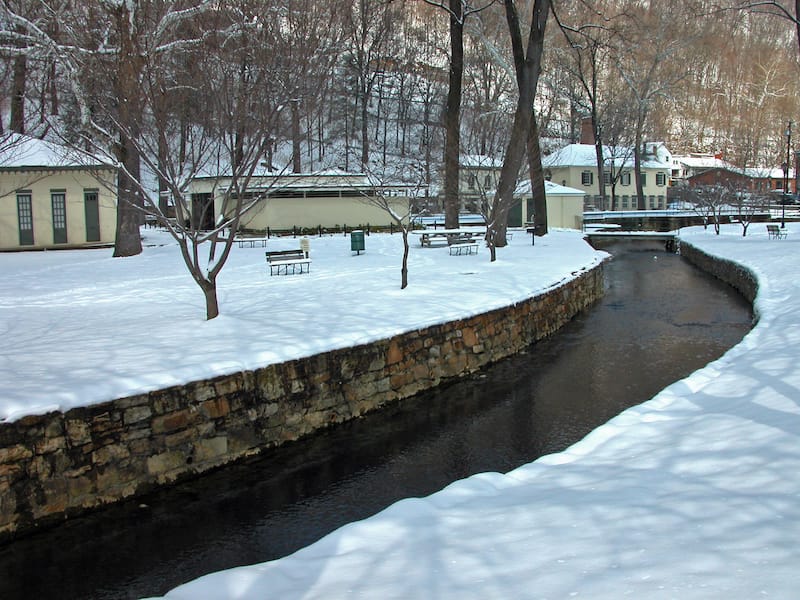 Shop in Historic Downtown Berkeley Springs
The historic downtown boasts a collection of various shops and things to do in Berkeley Springs. If you have some time to kill, you want to check out the Berkeley Springs Antique Mall.
The antique mall displays several interesting including toys, cards paintings, and many other things that will be of interest to collectors (or just curious minds)!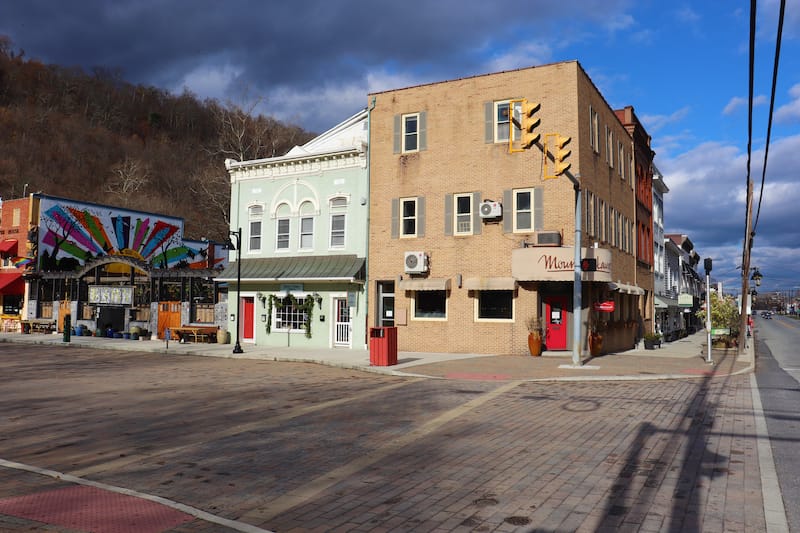 If you're hungry and in the mood for something tasty, you should also visit Fleur De Lis Cheese Shop for some artisan cheeses and fine wine. Heath Studio and Ice House Co-op Galleries will also dazzle you with paintings by local artists.
Several other gift shops and jewelry stores are also available in the historic downtown and worthwhile for a stop and place on your Berkeley Springs itinerary.
Visit the Berkeley Springs Brewing Company
The Berkeley Springs Brewing Company is a family-owned business that provides you with the option to devour some delicious, local food all while downing one of their tasty and high-quality beers.
You'll have the option of indoor or outdoor seating as you help yourself to the traditional roasted turkey or brisket and a wide range of locally brewed beer and distilled spirits.
If the alcoholic drinks won't do it for you, they also have a diverse array of non-alcoholic root beers and kombucha. Visiting the Eastern Panhandle's first brewery is a must when you're traveling to Berkeley Springs!
Address: 110 Michigan Lane, Berkeley Springs, WV 25411
Have Breakfast at the Fairfax Coffee House
Your trip to Berkeley Springs is not truly complete if you've not added breakfast at the Fairfax Coffee House to it! At the Berkeley Springs cafe, you can get homemade cookies and food with delicious beverages including tea and coffee to give you that extra boost of energy.
Their menu is diverse but you can't leave without tasting one of their 'Uniquely WV' bagels, pastries, or loaves of bread. They take a lot of pride in their menu and products and their customer service is also exceptional!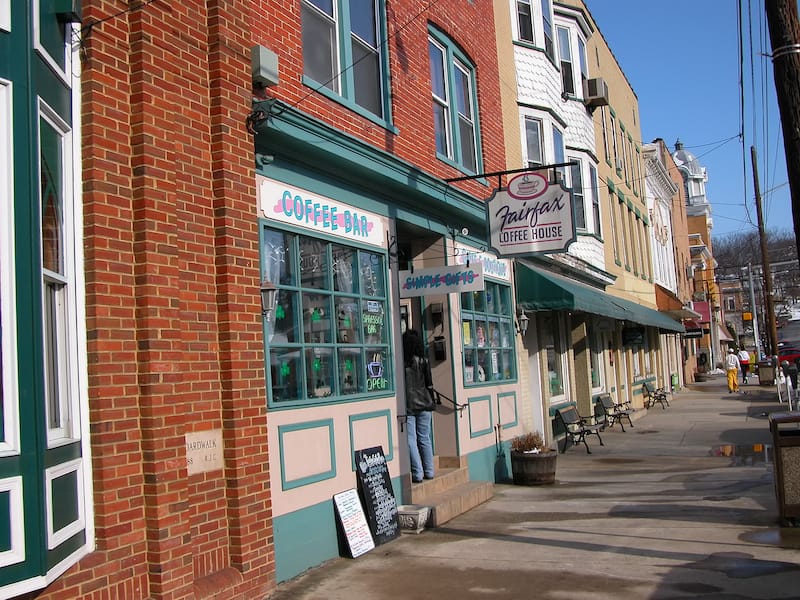 In addition, they also have an interesting collection of board games for your amusement and souvenirs such as mugs t-shirt, which make the perfect gift to take home! They are located inside of the State Park… so it is a great place to stop by after strolling through the nature.
Address: 23 Fairfax St, Berkeley Springs, WV 25411
Hike to Prospect Peak
The hike to Prospect Peak is well worth the view as the peak provides a scenic view of the town and beyond. It overlooks the Potomac River and the picturesque Cacapon Valley that spans West Virginia, Pennsylvania, and Maryland.
It is located bout 3 miles away from the town right off of Route 9, but it is still a must-see when you're visiting the local area (and one of the best hikes in Berkeley Springs)!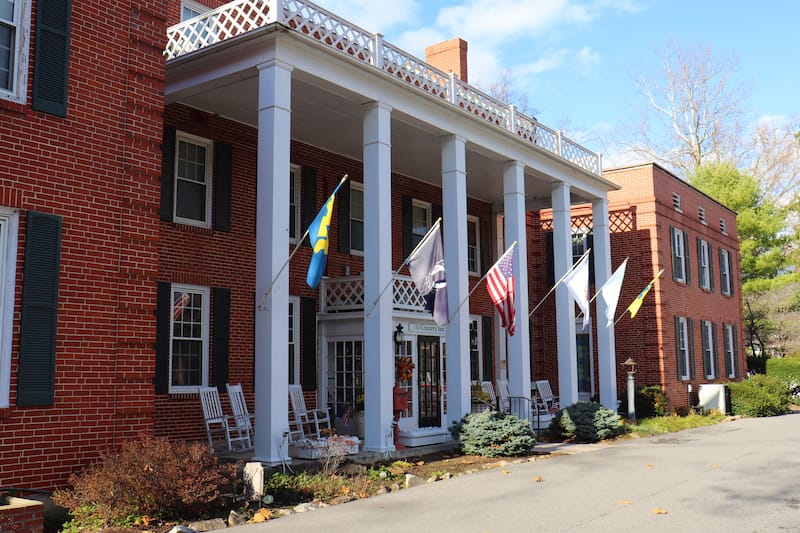 Go to the Star Theater
Catch a movie at the historic Star Theater. Built originally as an automobile garage in 1916, it was transformed into a movie theater in 1928 and has been showing films ever since!
The Star Theater has movies for every taste, showing both new releases and old classics.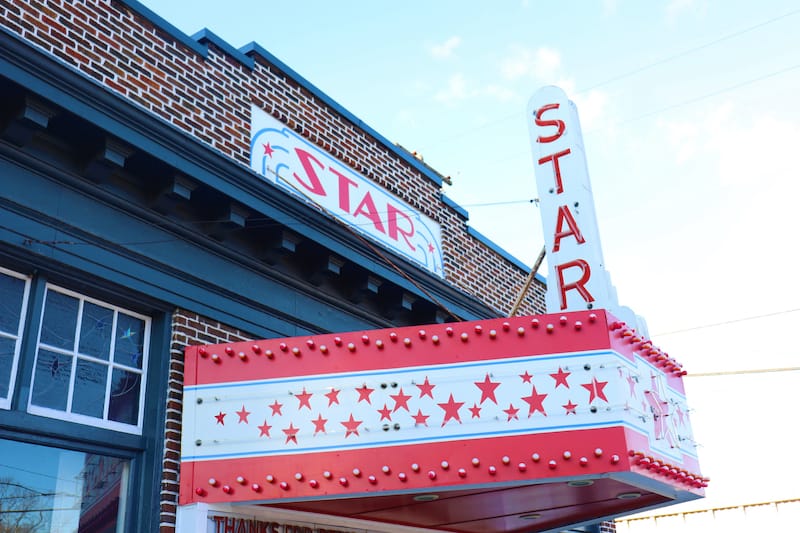 Enjoy the retro ambiance of the bright red marquee, the 1949 Manley popcorn machine that uses real butter, and, the low ticket prices!
Between $2 Tuesdays and $6 weekend feature film prices, you'll get a great deal any time you go! Check out what movies are playing here.
Address: 49 N Washington St, Berkeley Springs, WV 25411
Where to Stay in Berkeley Springs
If you're looking for the top places to stay in Berkeley Springs, you will have plenty of hotel and inn options. You can see our picks for hotels and inns below!
Berkeley Springs Hotels & Inns
Here are some great places to stay in Berkeley Springs, WV:
We hope that you found this guide of things to do in Berkeley Springs, WV helpful for planning your trip!
The town is small but really packs a punch when it comes to attractions and history! It is a perfect weekend trip from Richmond, Washington DC, and other places in the region!
Have you ever visited Berkeley Springs? What was your favorite thing to do in the town or surrounding area?
More West Virginia Travel Resources
Pin this Berkeley Springs Attractions Guide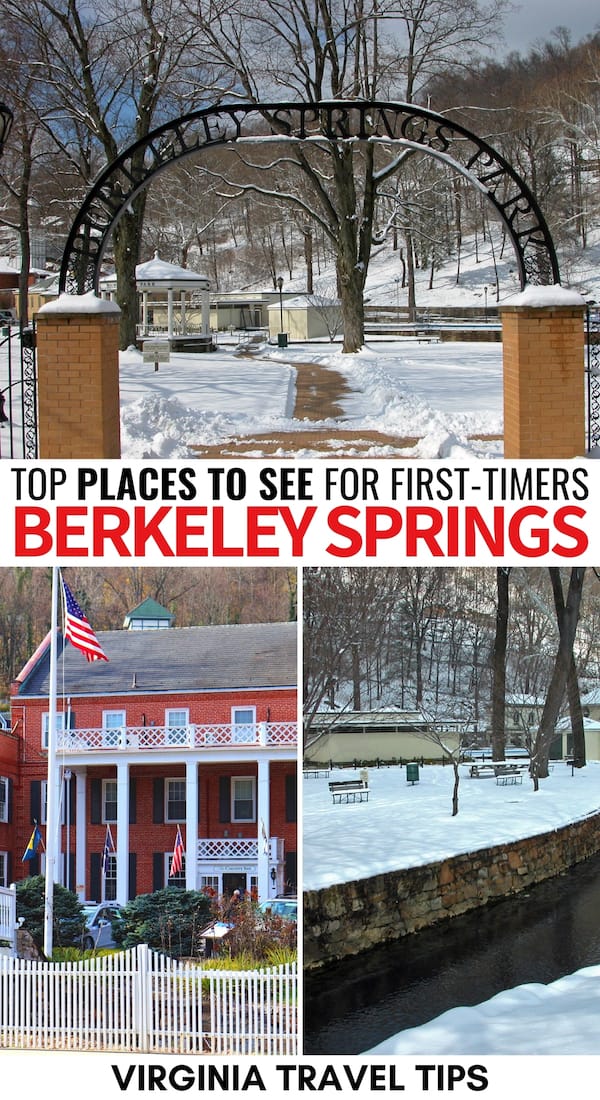 Photo Credits:
Fairfax Coffee House // Editorial credit: Malachi Jacobs / Shutterstock.com
The Country Inn Hotel at Berkeley Springs // Editorial credit: Alejandro Guzmani / Shutterstock.com
Berkeley Springs baths // Editorial credit: Alejandro Guzmani / Shutterstock.com
Berkeley Springs bathhouse // Editorial credit: Alejandro Guzmani / Shutterstock.com
Berkeley Springs State Park in the snow // Editorial credit: Malachi Jacobs / Shutterstock.com
Atasia Spa // Editorial credit: Malachi Jacobs / Shutterstock.com