Are you planning a trip to the Eastern US and are looking for the best places to visit in Maryland? This guide gives you our top picks of Maryland destinations.
Maryland can often be overlooked due to its small size and proximity to some of the best Washington DC attractions.
But, there are some really beautiful and fun places in my neighborhood to the north and we hope that you will find some of them on this guide!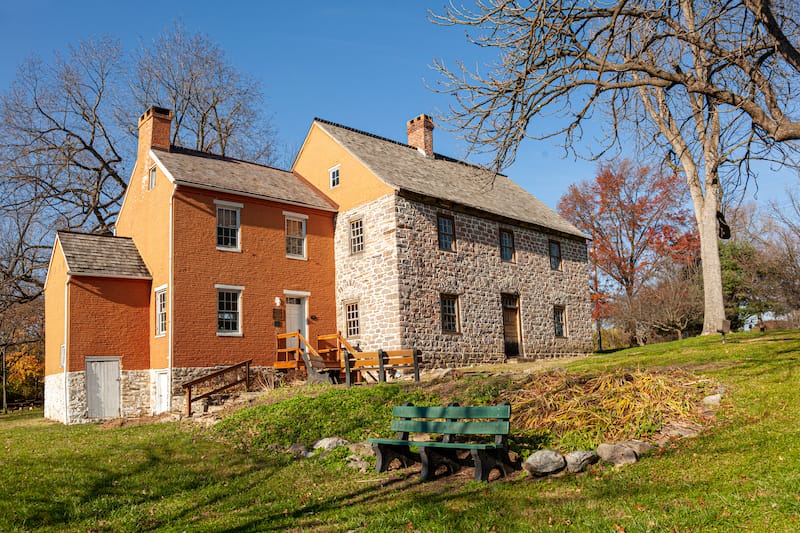 These are some awesome places to visit to put on your Maryland bucket list! Let us know your favorite destinations in Maryland in the comments! Thanks!
Maryland Bucket List Destinations Map
To add this map to your Google Maps account, click the 'Star' icon next to the map name. You can then view it on your cell phone or computer by heading to your Google Maps account, click the menu and add it to 'Your Places'.
Best Places to Visit in Maryland – The List
1. Baltimore
Baltimore is Maryland's largest city and a significant seaport on the Patapsco River, which eventually flows into the world's largest estuary, the Chesapeake Bay.
There is an abundance of cultural opportunities and outdoor activities in Baltimore and it is definitely the epicenter of many of the top things to do in Maryland.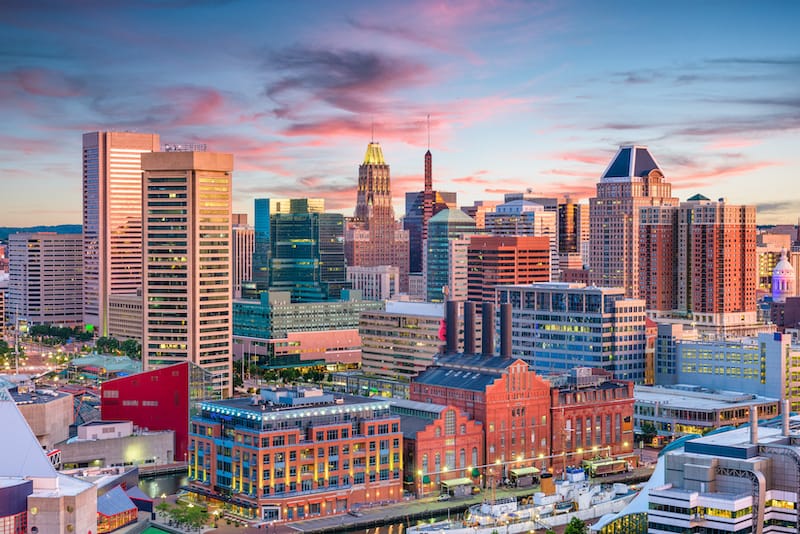 One of the city's unique advantages is the fact that it's within driving distance not only to some of the best Maryland beaches and ocean resorts but also to stunning hiking peaks for nature lovers.
The Inner Harbor, a historic seaport that has been turned into a community center, is one of the city's most iconic locations.
It's a top place to visit in any season, as it's surrounded by restaurants and well-known Baltimore attractions. Walk the seven-mile brick Waterfront Promenade to see the cityscape.
2. Ocean City
Known as the White Marlin Capital of the World, Ocean City, is known for its boardwalk, salt-water taffy, and seafood.
During the summer months, this city becomes the second most populated municipality in Maryland (after Baltimore, of course).
To take in the best sea views, you can walk, bike, or jog along the Ocean City boardwalk. For thrill-seekers, ride the merry-go-round at Trimper's Rides, a classic American seaside amusement park!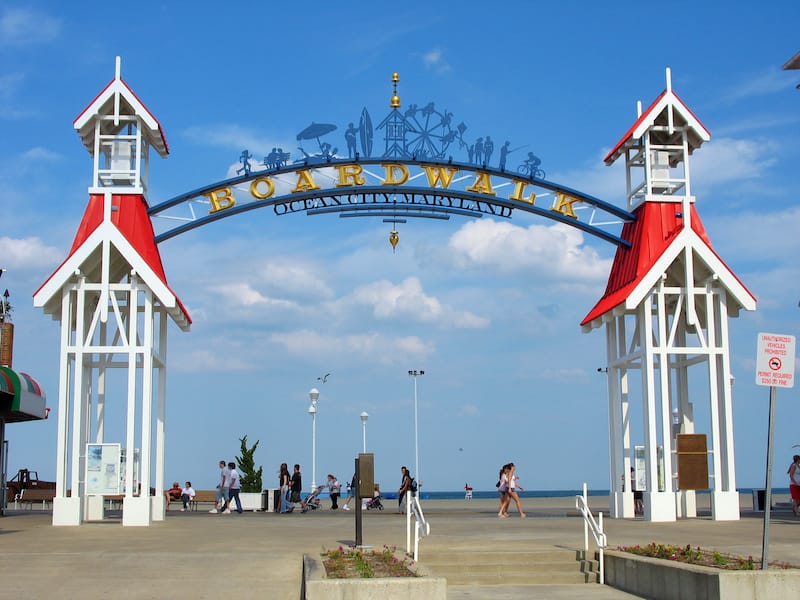 Another exciting activity is kayaking along the beautiful Atlantic coastline. Fishing is also quite popular there. But at the end of the day, you need to find the local crab shack and indulge in some fresh seafood (buried in Old Bay Seasoning).
If you're going on a day trip to Ocean City, you can end the day by visiting Sunset Park to enjoy the city at dusk or dress-up a little and go to the Performing Arts Center to enjoy live music and theatre.
3. Deep Creek Lake
Ready to welcome guests during all four seasons, Deep Creek Lake is one of the coolest places to visit in Maryland.
At Deep Creek Lake, summer is one of the best seasons for a memorable vacay. The clear blue colored-lake is fantastic for boating, tubing, stand-up paddleboarding, and more.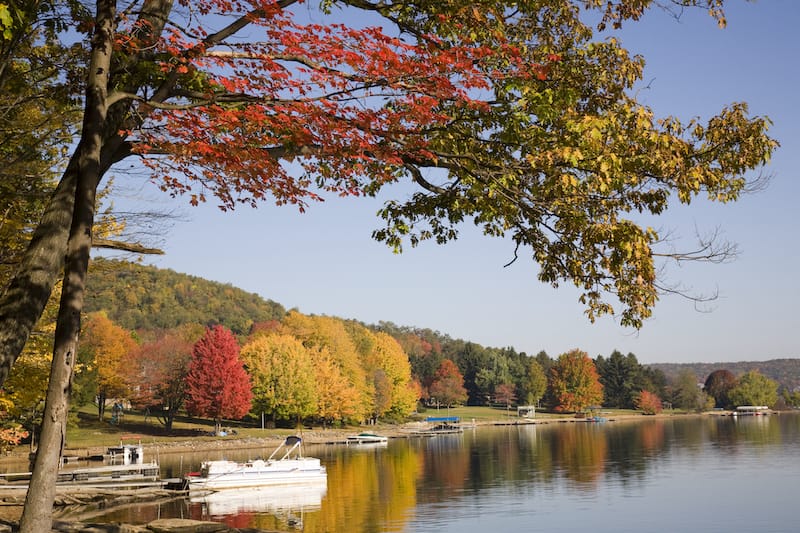 Some fun summer events include the Fire on the Mountain fireworks display (which takes place on the 4th of July) and Art in the Park at Deep Creek Lake State Park.
If you plan to visit the lake area in winter, note that Deep Creek Lake is also home to Wisp Resort, Maryland's only ski resort.
In the wintertime, you can explore the frozen Muddy Creek Falls while hiking, walk out onto the frozen lake, ski, ice fish or enjoy some top winter events such as the Deep Creek Dunk and Oakland's Winterfest.
4. Annapolis
When the Treaty of Paris (which ended the Revolutionary War) was signed, Annapolis was designated as Maryland's capital. Today, it is a charming place with so much to offer visitors!
Beach lovers will love visiting Annapolis because it combines the beach with city opportunities. The 786-acre Sandy Point State Park on the Chesapeake Bay's northwestern shore is open for tourists to enjoy swimming, crabbing, fishing, or just relaxing.
Apart from that, you can also use the craft launch ramp for your kayak, canoe, or stand-up paddleboard.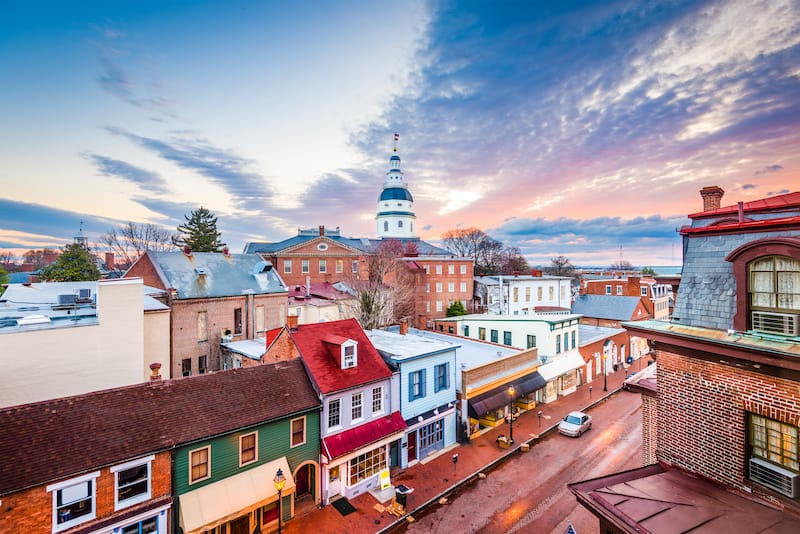 For some unforgettable views and moments, try taking a cruise of the Annapolis Harbor. The tour takes you on a narrated cruise of Annapolis Harbor and the US Naval Academy's banks.
Very recently, there has been an addition of tableside service, which allows the guests to dine while learning about the region's waterways, history of the Naval Academy, and Annapolis's role as a historic seaport.
5. Hagerstown
The nickname "Hub City" was given to Hagerstown because of the large number of railroads and roads that served the city. The city is hilly and pretty, with stone ridges passing through the center of town from northeast to southwest.
I used to drive through here growing up and it was one of my favorite stops on my road trip from Virginia to western Pennsylvania!
Antietam Creek Water Trail is one of Hagerstown's most famous places. It's a 41.7-mile-long tributary of the Potomac River that originates in Washington County. During the American Civil War, the creek became famous as the location of the Battle of Antietam.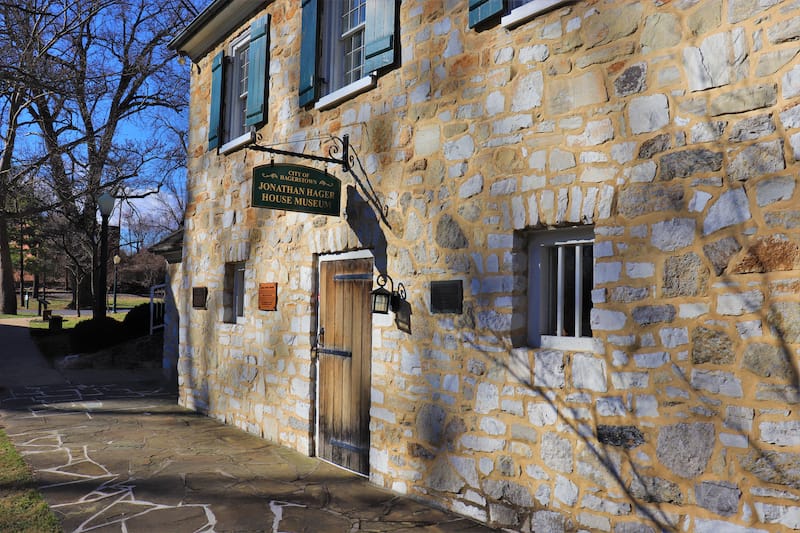 The town has a fair number of parks and recreational areas. The most prominent ones are Hagerstown City Park, Chesapeake and Ohio Canal National Historical Park, Fairgrounds Park, and more.
There are many things to do in Hagerstown that are not just parks though…
Apart from these, the city prides itself on the Washington County Museum of Fine Arts (showcasing both local and international artists) and The Maryland Theatre (which provides a variety of shows, including music shows, orchestra concerts, stage shows, comedy nights, etc.)
Hagerstown may be unknown to many but it definitely is one of my favorite places to visit in Maryland. It is not far from Winchester, Virginia, either… or Berkeley Springs, WV!
6. Frederick
Frederick, Maryland, is surrounded by awe-inspiring mountain views, wineries, orchards and is less than an hour from Washington, DC, Baltimore, and Gettysburg. It is also a great weekend trip from Richmond.
In a single day, tourists can walk the Appalachian Trail, tour a battlefield, and visit Maryland's largest brewery. There are seriously so many cool things to do in Frederick!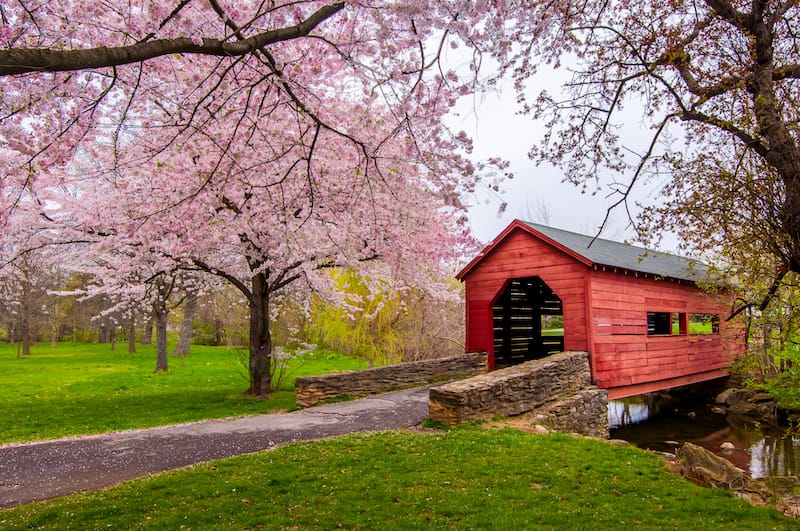 For wine lovers, Frederick might be one of the best locations in Maryland. Visit the Frederick Wine Trail to relax and enjoy a private luxury tour in one of the area's finest wineries. It is a self-guided tour of some of the best agriculture and produce the area has to offer!
For history buffs, you can check out Monocacy National Battlefield nearby.
7. Assateague Island National Seashore
Assateague Island National Seashore is a place to fully rest and unwind while feeling like you're at the edge of the world and completely far-removed.
The strip of land is truly amazing with its sandy beaches, salt marshes, maritime forests, and coastal bays. It is one of the best national parks in Maryland and Virginia!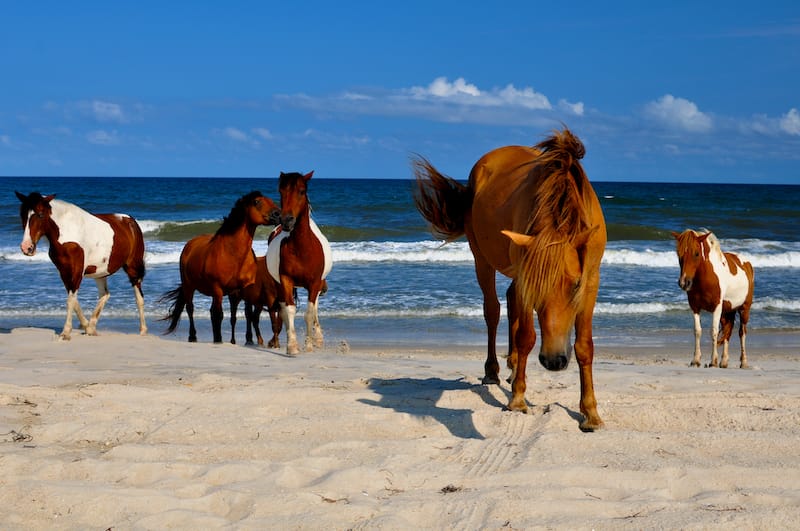 The variety of recreational activities is vast, and it includes 5 campgrounds, ranger-guided programs, hiking, biking, fishing, hunting… and the list doesn't end there! You can even pop down into the Virginia side to Chincoteague Island, one of my favorite destinations in VA.
However, one of the most unique experiences that you can get here is horseback riding along the beach in the Over Sand Vehicle (OSV) zone. Please note that it's permitted from October to May.
8. Chesapeake Beach
Chesapeake Beach is known for its active recreational areas, the Chesapeake Beach Water Park, local tackle shops, public boat ramps, and charter fishing, all of which is just 30 miles from the nation's capital!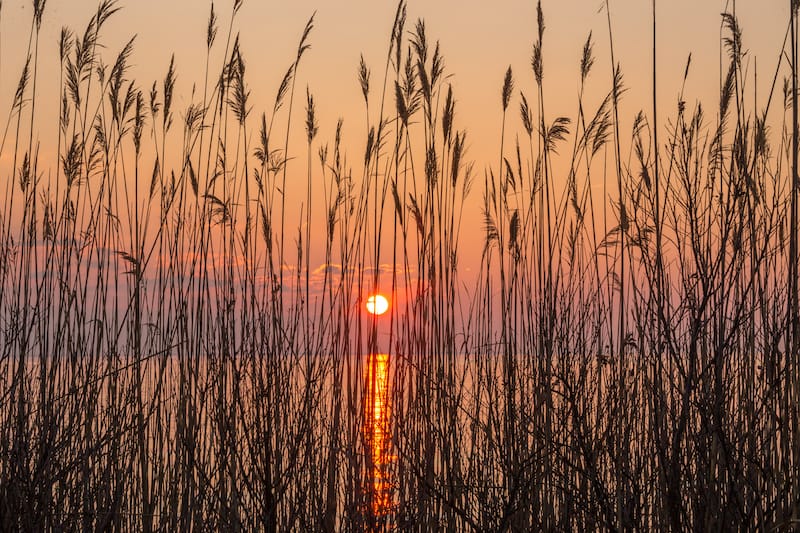 Aside from the many things to do at Chesapeake Beach, the area is also famous for its freshly-caught Chesapeake Bay seafood like Maryland blue crabs, rockfish, bluefish, and oysters, and more.
If you're looking for other things to keep occupied, I advise you to also visit Bay Front Park (Brownie's Beach), go hiking on the Chesapeake Beach Railway Trail, and enjoy the spare time at the Chesapeake Beach Railway Museum.
9. Antietam National Battlefield
On September 17, 1862, there were 23,000 soldiers killed, injured, or missing after a 12-hour battle. This marked the Battle of Antietam, which put an end to the Confederate Army of Northern Virginia's first foray into the North, causing Abraham Lincoln to issue the Emancipation Declaration in its preliminary form.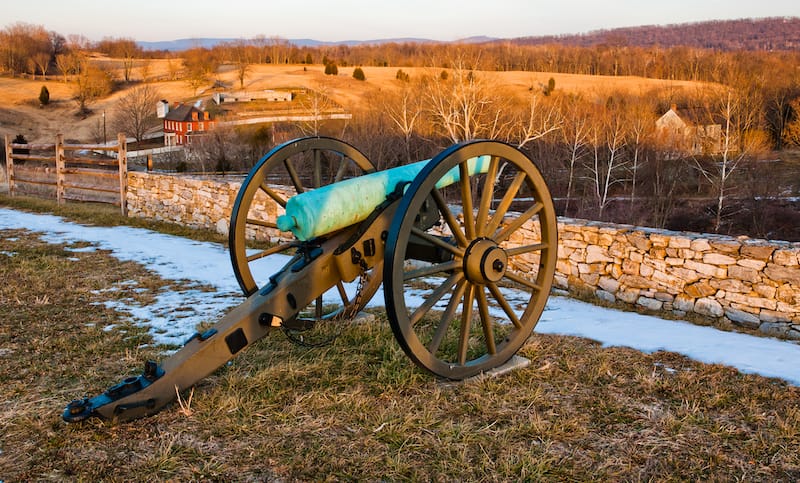 If you visit Antietam National Battlefield, you can explore the museum exhibits at the visitor center, check out the museum store, join a park ranger for a talk about the area's history, or take the self-guided 8.5-mile auto tour starting at the Dunker Churchgoing and going through the Battlefield area with 11 stops.
10. Swallow Falls State Park
Swallow Falls State Park is situated 6 miles north of Oakland and is a 257-acre park with some of Maryland's most beautiful scenery and waterfalls, including Tolliver Falls and Muddy Creek Falls, Maryland's highest waterfall (53 feet).
Both are breathtaking and some of the best places to visit in MD! They are also located next to some of the cutest small towns in Maryland.
At the Maryland state park, you will also find that the Youghiogheny River runs along the park's perimeter, going through shaded rocky gorges.
The quiet woods are dominated by tall hemlocks. The park also has some meandering trails leading hikers to some of the most captivating scenery in Western Maryland.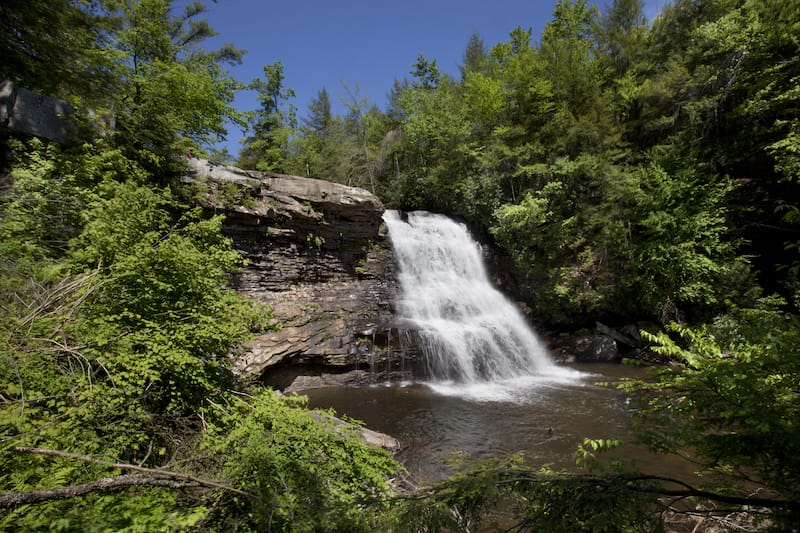 Tolliver Falls in Swallow Falls State Park is the perfect place to go waterfall swimming for people of all ages. The falls are only about five feet deep, but they have a 20×20 foot pool where you can wade and swim.
Please keep in mind that while the beach and sandy bottom of this falls is better to play on than Muddy Creek Falls' rocky sub-surface, still be cautious over the wet rocks!
11. Chesapeake and Ohio Canal
The 184.5-mile C&O Canal was purpose-built with an idea of 'Western Wealth' in mind. The canal served as an aid for communities along the Potomac River for nearly a century, transporting coal, timber, and agricultural products to market.
It is still used today as a route to discover ecological, historical, and recreational wonders.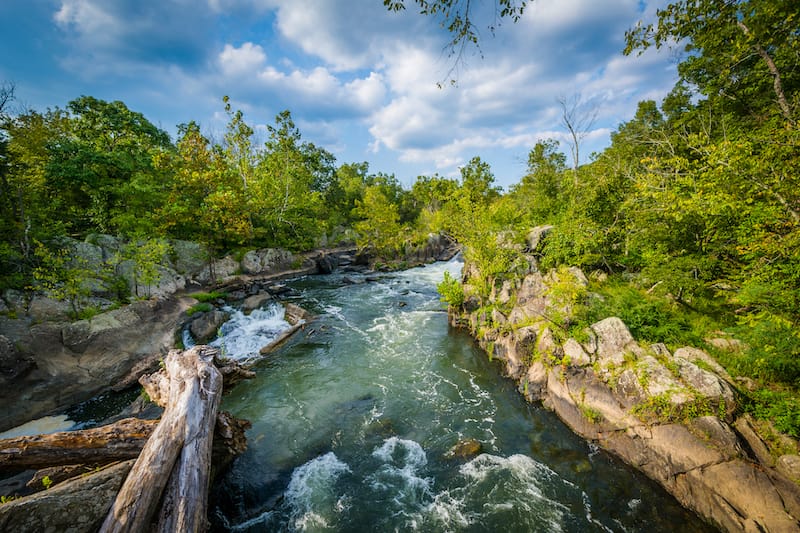 Apart from participating in historical tours in this area, the visitors also have a chance to visit the Great Falls – a waterfall that has views on both the Virginia and Maryland sides.
Hikers can enjoy the Billy Goat Trail, one of the busiest trails in the D.C. area. It is made up of 3 parts, totaling 8 miles of adventure for people of all ages.
12. Calvert Cliffs State Park
Calvert Cliffs State Park is a day-use park in Calvert County that includes a sandy beach, rare fossils, and 13 miles of stunning hiking trails. Some of the popular activities you can do there include fossil hunting, hiking, picnicking, fishing, and hunting.
The park is named after the large cliffs that dominate the Chesapeake Bay shoreline for approximately 24 miles in Calvert County and were created over 10 to 20 million years ago when all of Southern Maryland was covered by a wet, shallow sea.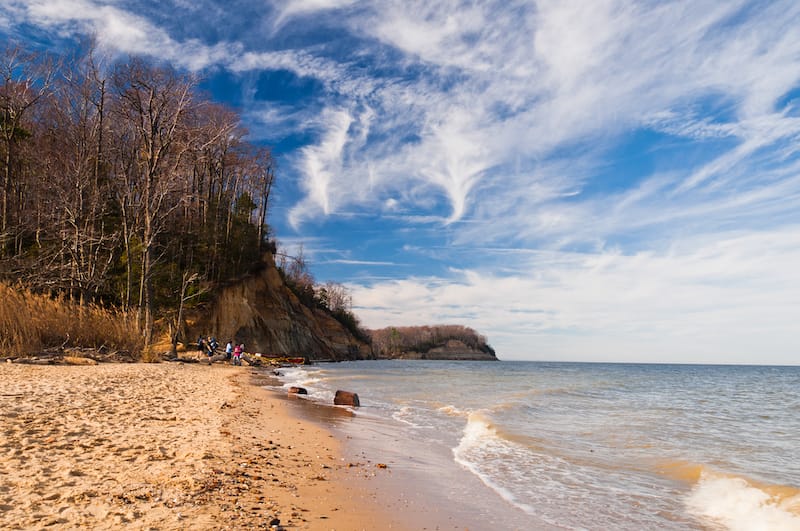 The cliffs were exposed as the sea receded, and they started to erode. Now there are fossils of extinct prehistoric animals such as sharks, whales, rays, and seabirds. This is definitely one of the best places to visit in Maryland for families looking to mix nature with history.
13. Patapsco Valley State Park
Patapsco Valley State Park encompasses 8 developed recreational areas along 32 miles of the Patapsco River. It was designated as Maryland's first state park and is managed by the Maryland Department of Natural Resources.
Hiking, fishing, camping, canoeing, horseback riding, picnicking, and mountain biking trails are all available in the area of the park.
There are a few historic sites in the park as well. One of them is the Thomas Viaduct, which is the world's largest multiple arched stone railroad bridge with an arch.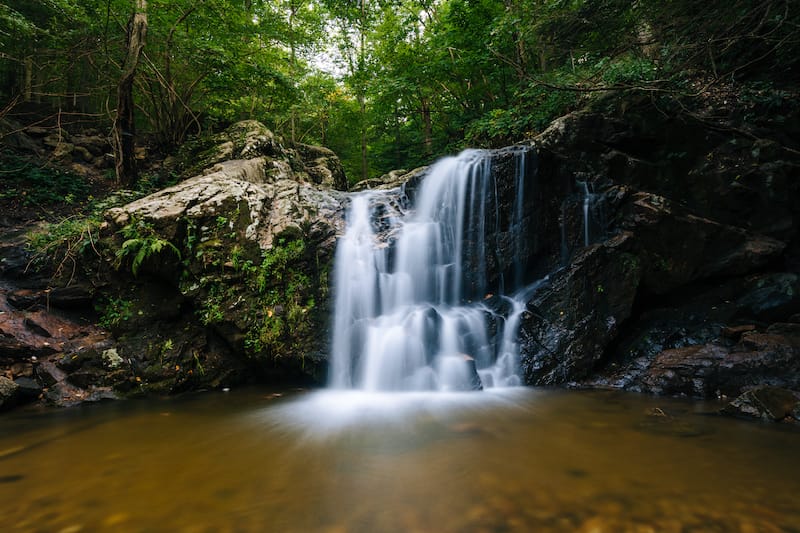 The viaduct can be seen in Patapsco Valley State Park's Avalon Region. Other prominent spots within the state park are Old Gun Road Stone Arch Bridge, the Swinging Bridge, and Bloede's Dam.
We hope that this guide inspires you to book a trip to Maryland and see the state beyond the DC area! These destinations are fantastic ones to put on your Maryland bucket list and see what all the state has to offer visitors!
What are the best places to visit in Maryland in your eyes? Please let us know in the comments! Thanks!
Additional Maryland (and Nearby) Resources
Pin this Guide to Places in Maryland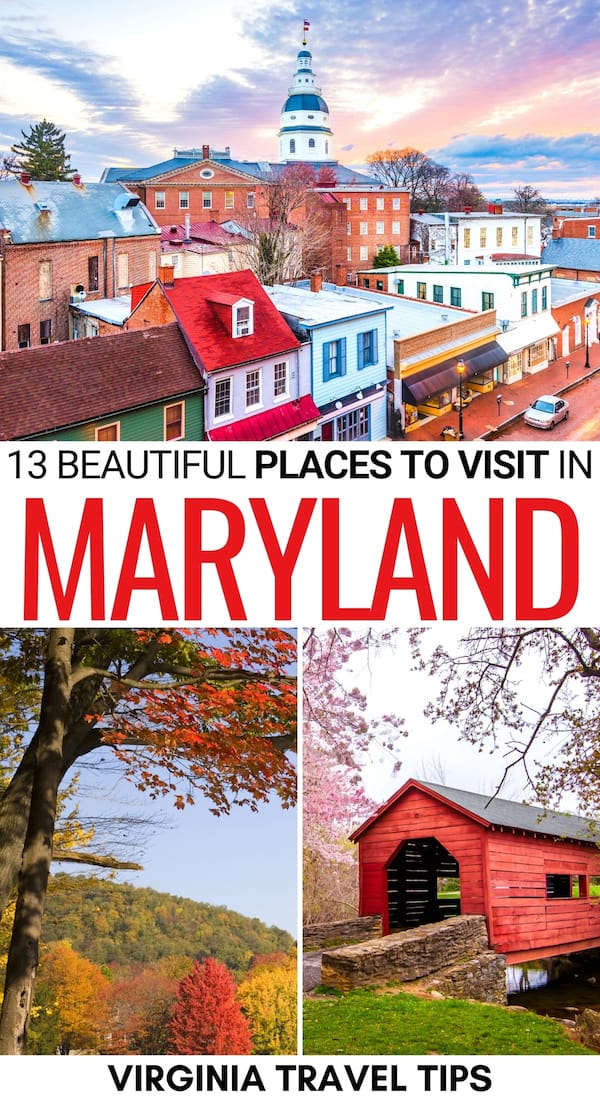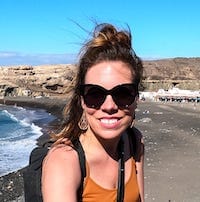 Megan is a travel blogger and writer with a background in digital marketing. Originally from Richmond, VA, she has lived all around the world (including Germany, Finland, Norway, etc) but her heart always finds its way back to Virginia. This blog is to help encourage travelers to explore the great state of VA… and its wonderful neighbors! Megan has written for or been featured by National Geographic, Forbes, Lonely Planet, Fodor's Travel, the New York Times, and more. She has visited 45 US states and 100+ countries… and wholeheartedly believes that Brunswick Stew is probably the greatest food to ever exist.