Away from the hustle and bustle of the big cities, Hagerstown is a pleasant place to visit. This is a guide to the best things to do in Hagerstown MD for first-time visitors.
Are you planning your trip to Hagerstown last minute?
If you're traveling to Hagerstown last minute, you want to ensure you have lodging ahead of time! Below are some of our top picks in town!
Best Hotels in Hagerstown:
🚗 Looking for the best way to get around Maryland? Click here to check rental car rates for Maryland!
We have included a mixture of attractions in Hagerstown from museums to parks and more! We have also included a popular restaurant and cafe.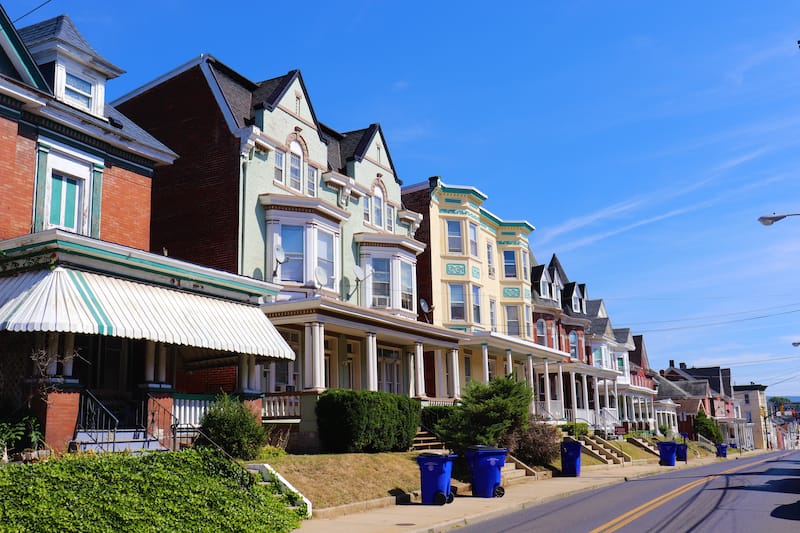 Do you have any recommendations for what to do in Hagerstown? If so, please let us know in the comments! Thanks!
Best Things to Do in Hagerstown MD
1. Washington County Museum of Fine Arts
For those that love art and are visiting Hagerstown, the city has quite a few museums to visit and the Washington County Museum of Fine Arts is one of those stops that you need to make.
The Washington County Museum of Fine Arts contains many masterpieces that are displayed in exhibitions as permanent collections. There are artworks, sculptures, and more.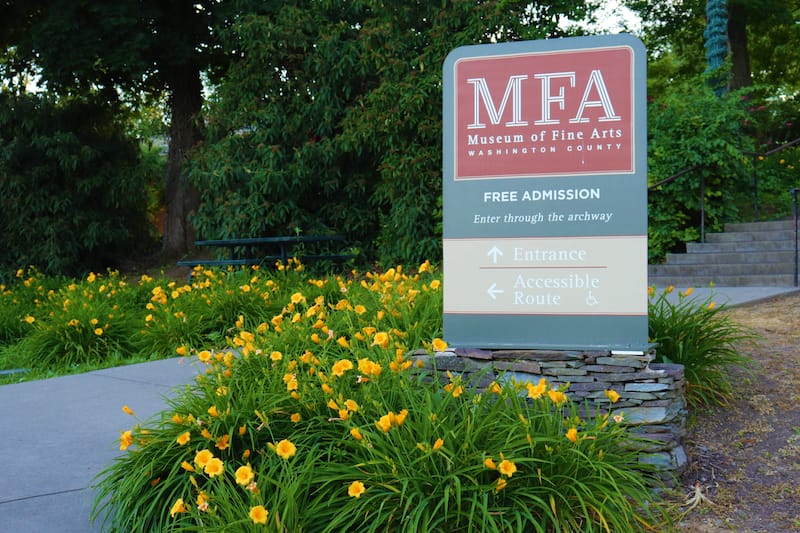 The museum was founded in 1929 by Mr. and Mrs. William Singer, Jr and located in a beautiful historical building near Park Circle.
Washington County Museum of Fine Arts keeps locals entertained and coming back because there are often new artist works brought in that are travel and culture related as well as children's art and photography.
Address: 401 Museum Dr, Hagerstown, MD 21740
Working hours: 10am-5pm Tuesday to Friday, 10am-4pm Saturdays, 1pm-5pm Sundays. Closed on Mondays.
2. The Maryland Theatre
The Maryland Theatre was designed and constructed in 1915 by architect Thomas Lamb. Unfortunately, it was partly destroyed because of the fire in 1974 but reopened a mere 4 years later.
The theatre is the main hub in Hagerstown for art and entertainment seekers since it offers different plays year-round. Annually, there are over 100,000 music and art lovers visiting The Maryland Theatre.
With 1,293 seats, the facility shows performances that contain local and international artists from various comedies, musical shows, orchestras, and more.
Also, the theater is usually the base for the Hagerstown Community Concert Association, Maryland Symphony Orchestra, City Ballet School, and others.
Address: 21 S Potomac St, Hagerstown, MD 21740
Working hours: 12pm-6pm Tuesdays and Thursdays, 12pm-5pm Wednesdays and Fridays
3. Antietam Brewery
One of the best beer breweries in Hagerstown is called Antietam Brewery. It was is the first craft brewery in Western Maryland and it offers the locals a great (and tasty!) beer experience.
The beer at Antietam Brewery is consistently top-quality because the owners source only the best hops to put into their products.
View this post on Instagram
They also have a robust food menu that you can enjoy after exploring the town. Paired alongside your craft beer, you can try dishes like steamed shrimp, chicken nachos, buffalo chicken, Maryland crab, baby back ribs, and more!
Address: 140 Western Maryland Pkwy, Hagerstown, MD 21740
4. Jonathan Hager House Museum
Jonathan Hager House Museum is the refurbished house of the founder of Hagerstown, Jonathan Hager, that was built in 1739 and is a place where the visitors can see original historic artifacts and furniture well preserved.
If you love old American history, then you have the opportunity to take a tour with a guide to observe homestead fortresses made of limestone, get closer to the traditional heritage of the area, and more.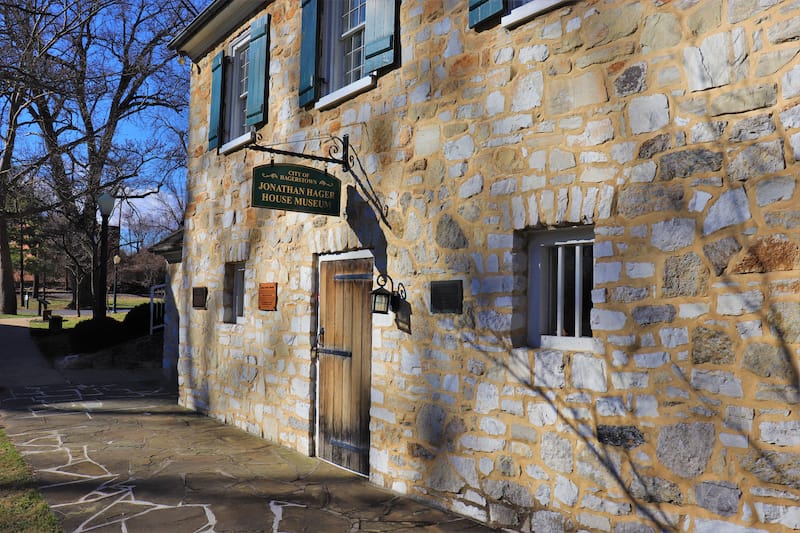 The house is located in Hagerstown's City Park and was constructed with uncut fieldstones by immigrants from Germany on the 2-acre territory where they based themselves in Western Maryland for better opportunities.
The German Colonial-style Hager House opened to the public in 1962 and has since been one of the most popular historical museums in Hagerstown and is one of the top places to visit in Maryland.
Address: 110 Key St, Hagerstown, MD 21740, United States

5. Discovery Station, Inc.
One of the coolest places in Hagerstown that you can visit with your children is Discovery Station, Inc., a hands-on, interactive museum that provides kids with a lot of learning experiences.
The complex offers a creative environment that builds curiosity in kids and the willingness to explore and discover using exhibitions that have STEAM principles.
Discovery Station, Inc is located in the center of Hagerstown's downtown and if you are considering to travel and discover the Maryland city, the center will entertain your children with dinosaurs, the Titanic ship, aviation models, space, and more.
Address: 101 W Washington St, Hagerstown, MD 21740, United States
6. Chesapeake & Ohio Canal National Historical Park
Located only 8 miles away from Hagerstown in Williamsport along the Potomac River, the Chesapeake & Ohio Canal National Historical Park is a 184.5-mile C&O Canal that stretches from Washington, D.C. to Cumberland, Maryland.
The fascinating canal began operations from 1828-1924 as a means to transport coal from Maryland's west to Washington, D.C's port town, Georgetown.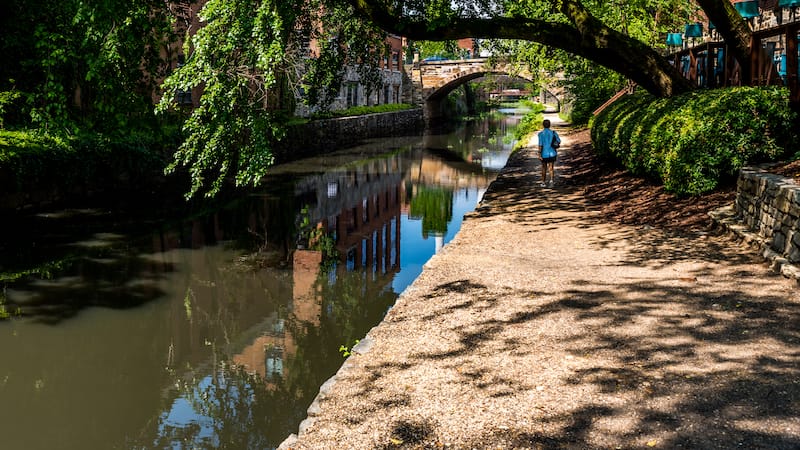 Nowadays, it's possible to take a scenic boat tour and go back to the 1870s to see how the canal was a large part of American transportation history and check out the many bridges, aqueducts, lock houses, historical constructions, and many more.
Also, for avid hikers, the Chesapeake & Ohio Canal National Historical Park offers wonderful hiking trails along the canal that pass through the Potomac River Valley.
The park is a designated historical park by the National Park Service and that helps raise money for the protection of the site and its nature.
7. Cannon Coffee
Coffee lovers visiting Hagerstown can enjoy great quality coffee in one of the best coffee houses in the city, Cannon Coffee.
Cannon Coffee has created a wonderful environment for the customers where they can try top-notch, specialty coffee and interact with skilled baristas and friendly staff.
View this post on Instagram
The cozy, well-designed coffee shop in Hagerstown uses high-quality coffee beans sourced from several countries and offers a large variety of menu items for everyone including pourovers, lattes, macchiatos, cardamom lattes, espresso, and more.
Address: 2 S Potomac St, Hagerstown, MD 21740
8. Blue Mountain Wine Crafters
Wine lovers have the opportunity to try their favorite beverage at the family-owned Blue Mountain Wine Crafters where you can feel at home and can try the best quality local wines.
Western Maryland's premier boutique winery offers an impressive variety of hand-crafted wine at very affordable prices but also has a super knowledgeable staff that will explain more about making the wine and about the type of grapes used if you'd like to know more.
View this post on Instagram
The family-owned business has an impressive selection of wine including flavored wines, sweet whites, blush wines, meads, dry reds, fruit wines, and dry whites that you can enjoy indoors or outdoors depending on the weather. The establishment is dog-friendly.
Besides great wine, Blue Mountain Wine Crafters has a large selection of beers and delicious food.
Address: 117 E Baltimore St, Funkstown, MD 21734
9. The Hagerstown Cultural Trail
One of the most essential things to do in Hagerstown is to learn more along The Hagerstown Cultural Trail. This is a trail that connects the Arts and Entertainment District downtown to the City Park (and also the Washington County Museum of Fine Arts).
Along the way, you'll see art installations and murals. One of the most famous murals is one on an industrial building by Alex Brewer, also known as Hense.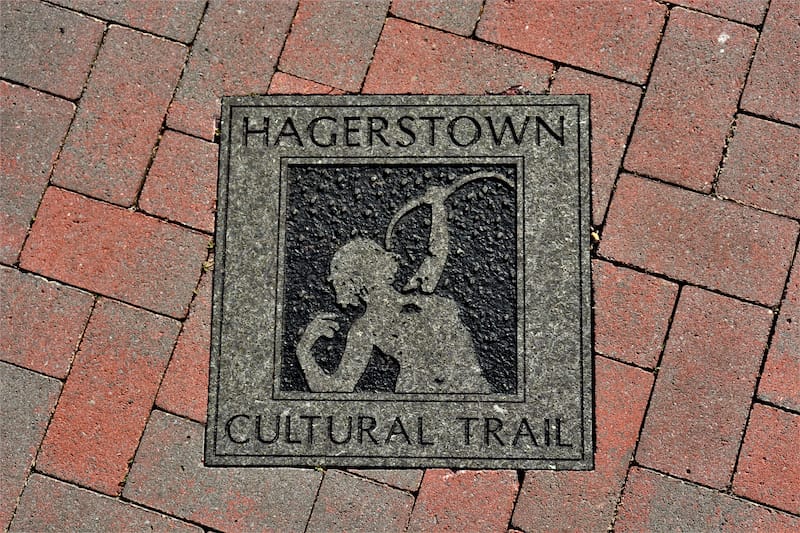 You can also see many great contemporary artists' works including Vicki Scuri Artistic Fence which showcases the industrial history of the area, the Fantastical Garden by Alison Sigethy, and several more!
Address: 160 Hood St, Hagerstown, MD 21740
10. Schmankerl Stube
This is yet another great restaurant in Hagerstown that you need to visit if you want a taste of the city's past. The German restaurant specializes in Bavarian food!
The menu offers traditional Bavarian food like the Schmankerl Wurst Teller, beef and pork Schmankerl Topf, Grillteller, and also a special menu for children. And, of course, they serve legendary Bavarian beer.
View this post on Instagram
Address: 58 S Potomac St, Hagerstown, MD 21740, United States
Where to Stay in Hagerstown
If you're looking for options for where to stay in Hagerstown, here are some of the top-rated hotels that will show you an epic time in the city (and a great sleep!):
We hope that this guide encouraged you to take a trip to Hagerstown! It is a historic and delightful place and you'll find many things to do in Hagerstown to keep you occupied!
Let us know your tips for the Maryland city in the comments below! Thanks!
More Maryland Travel Resources
Pin this Hagerstown Attractions Guide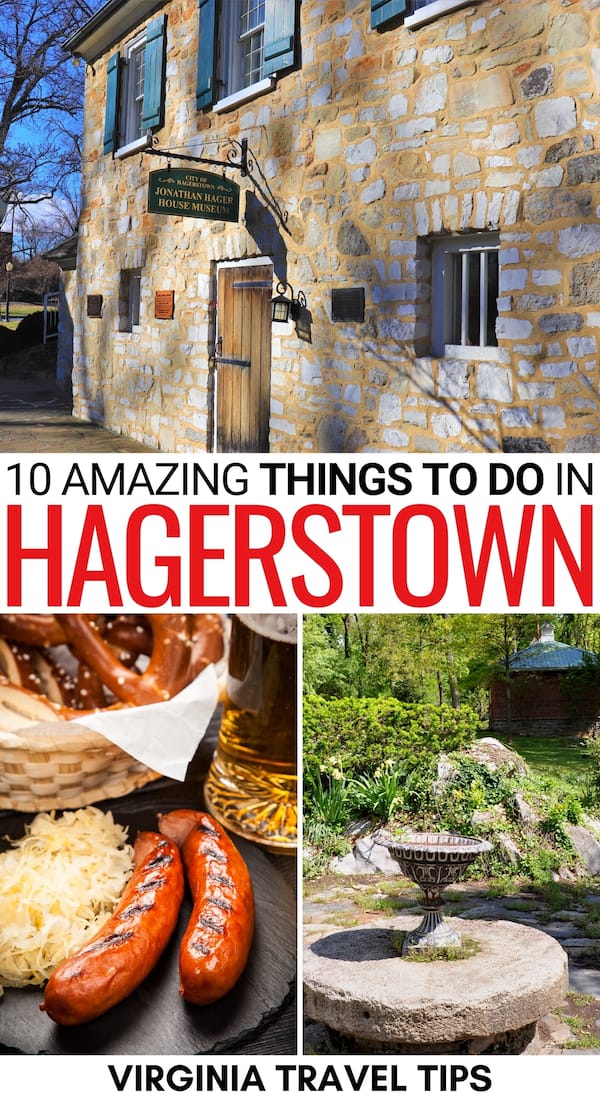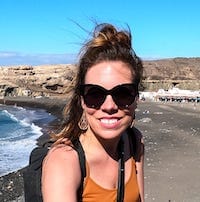 Megan is a travel blogger and writer with a background in digital marketing. Originally from Richmond, VA, she has lived all around the world (including Germany, Finland, Norway, etc) but her heart always finds its way back to Virginia. This blog is to help encourage travelers to explore the great state of VA… and its wonderful neighbors! Megan has written for or been featured by National Geographic, Forbes, Lonely Planet, Fodor's Travel, the New York Times, and more. She has visited 45 US states and 100+ countries… and wholeheartedly believes that Brunswick Stew is probably the greatest food to ever exist.