Are you looking for the best things to do in Baltimore, Maryland? This guide is here to help! These are the best Baltimore attractions, places to visit, tours, and more!
Are you planning your trip to Baltimore last minute?
If you're traveling to Baltimore last minute, have your lodging and tours booked ahead! Below are some of my top picks for both!
🇺🇸 Best Tours and Experiences in Baltimore:
🛌 Where to Stay in Downtown Baltimore:
Sagamore Pendry Baltimore (5-star right on the water!)
Hotel Revival Baltimore (warm interior, yet modern!)
🚗 Looking for the best way to get around Baltimore? Click here to check rental car rates for Maryland!
Filled with history and known for being the birthplace of the American national anthem, this Maryland harbor city is also well-known for its delicious restaurants, unique culture, and plenty of sites to see.
And as a Virginian, I feel Baltimore doesn't always get the love it deserves! Realistically, this Baltimore bucket list could contain hundreds of cool experiences, but I have narrowed it down to some of the most popular ones.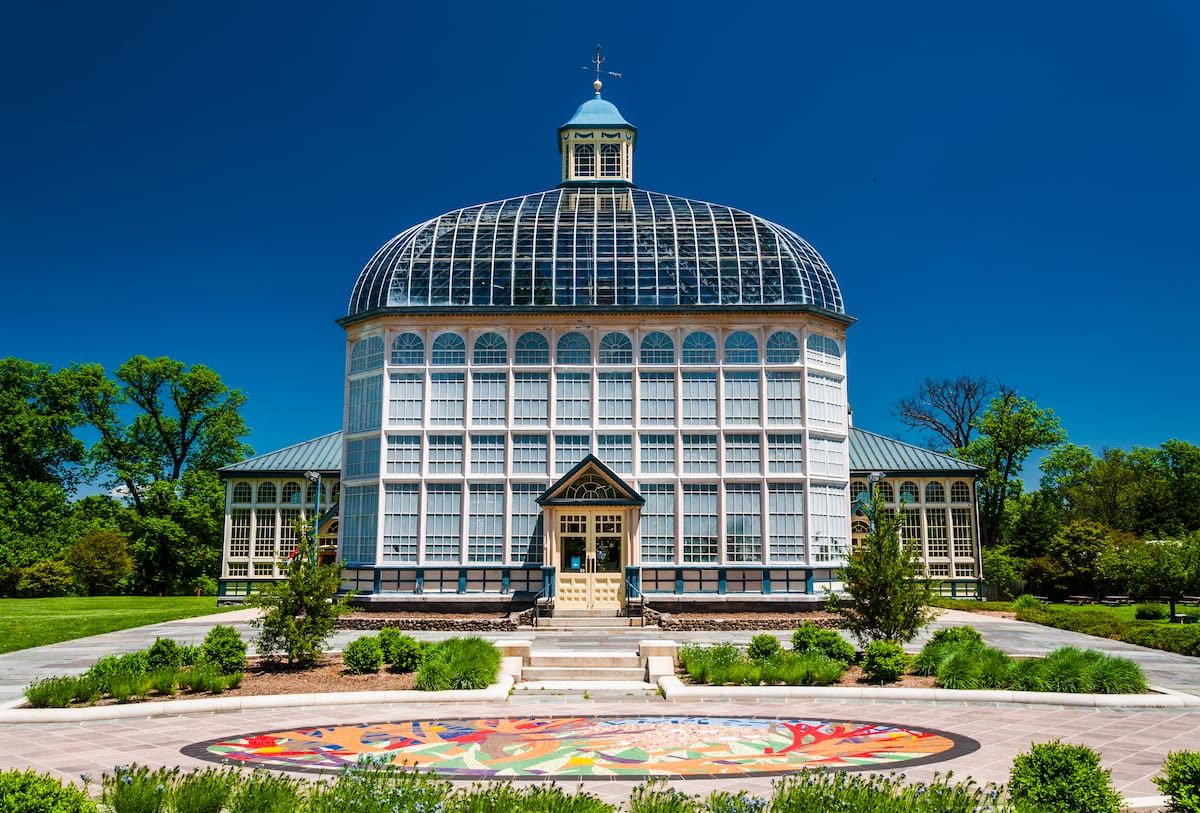 In this article, I've compiled a list of all the top attractions in Baltimore that you should be sure not to miss, especially if you're visiting for the first time!
If you have extra time in the city, definitely consider one of these amazing day trips from Baltimore to see what sits outside of the city (and beyond).
Did I miss any iconic Baltimore landmarks? Let me know in the comments!
Best Things to Do in Baltimore
1. Go on a Historical Tour of Baltimore (#1 Seller!)
Take a historical Baltimore sightseeing tour with I Love Baltimore Personal Tours if you want to learn more about the city. You will have a chance to explore the historical neighborhoods of the area, as well as numerous museums and churches.
Their experienced guides will provide interesting historical facts and stories about the local landmarks.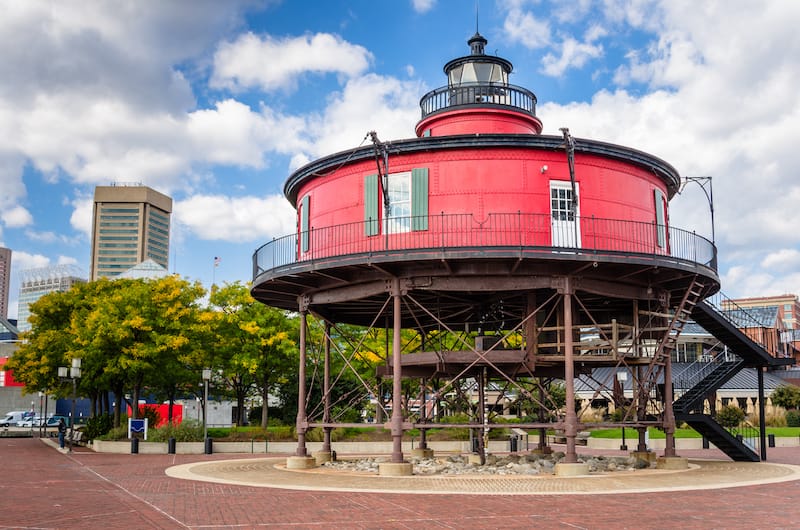 You'll enjoy traveling through the city in a comfortable air-conditioned vehicle in the summertime. You can meet for your 2-hour tour at the Baltimore Visitor Center!
The maximum number of participants is eleven.
>> Click here to check rates for this historical tour of Baltimore
2. Take a Dinner Cruise Through the Inner Harbor (Another Top-Seller!)
Unwind at the end of the day on a dinner cruise through Baltimore's famous Inner Harbor. This 3-hour trip offers you a luxurious all-you-can-eat buffet, complete with a DJ, dancing, and live entertainment!
You'll pass by the Maryland Science Center, Francis Scott Key Bridge, and the Pride Mast Memorial under the starry skies of Baltimore.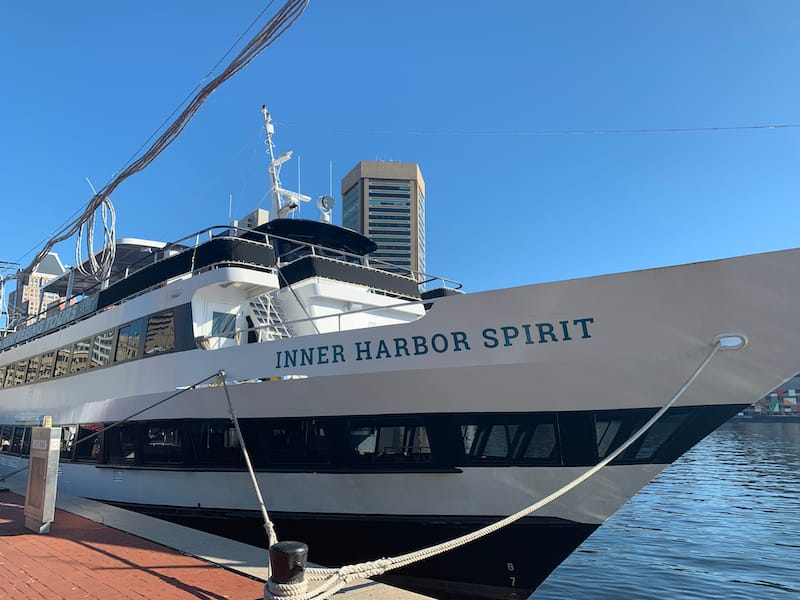 Alcohol and gratuities are not included, but coffee/tea and dinner are. This Patapsco River trip is one of the most popular in Baltimore, so book ahead!
Already have plans for the evening? Try taking a lunch cruise instead!
>> Click here for dinner cruise rates and availability
3. Go on a Fells Point Food and Walking Tour
Take a historical and flavorful tour and explore the colonial harbor of Fells Point. Experience diverse cuisine and learn about local history during this 3.5-hour guided tour.
Visitors will enjoy a food tasting at five restaurants offering the best of the local cuisine, including crab cakes, craft cocktails, and delicious desserts.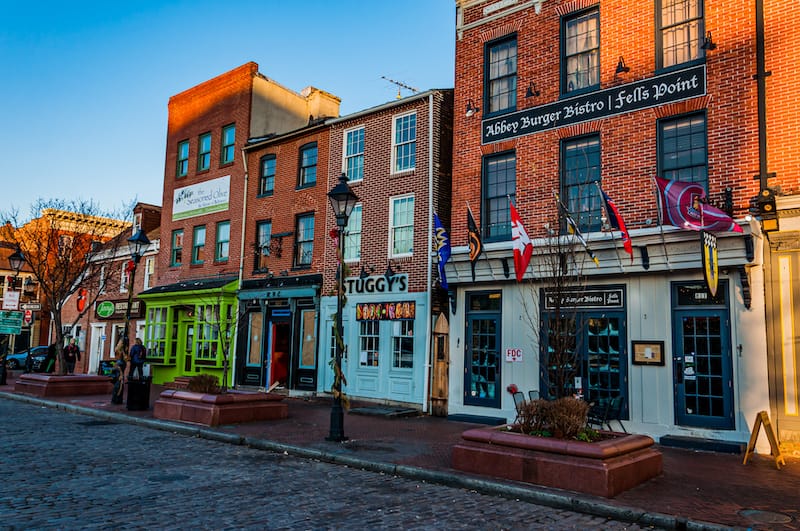 While moving from one spot to another, you'll learn about the historical and industrial heritage of the city. Discover hidden corners of the architectural, residential, commercial, and social life of the area.
>> Click here to check rates and availability for the tour
4. Enjoy a Sailing Trip on the Chesapeake Bay
Enjoy an excursion on Maryland's renowned Chesapeake Bay on one of the most popular tours from Baltimore!
During your sailing tour, you will see the scenic views of the Inner Harbor while a guide narrates Baltimore's and the Chesapeake's significant contributions to American history.
The tour also gives you the opportunity to witness the location of the Battle of Baltimore, called Fort McHenry National Monument and Historic Shrine, where the British Navy attempted to seize the city in the War of 1812.
While you are discovering the notable landmarks from the boat, get your camera ready to capture beautiful photographs of the harbor and the Chesapeake Bay.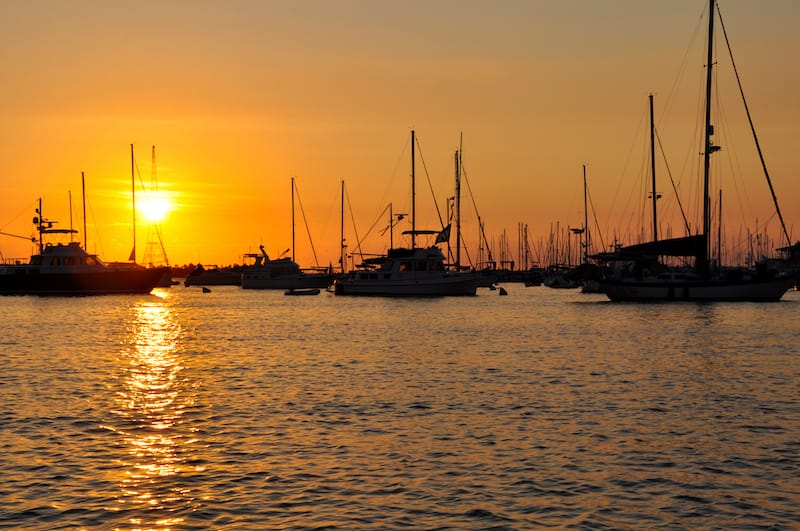 This sailing trip through the Chesapeake lasts for 1.5 hours, and you will meet at Oasis Marina at the Inner Harbor (400 Key Hwy) in Baltimore.
Confirmation is provided upon booking, and each tour will have a maximum of six people on it.
This activity is suitable for everyone except people in wheelchairs or tourists with heart and back issues.
>> Click here to check sailing rates and availability
5. Visit the Fort McHenry National Monument and Historic Shrine
Don't forget to include this iconic Maryland destination in your Baltimore itinerary!
The Fort McHenry National Monument is known for being the city defense during the Battle of Baltimore, and it inspired Francis Scott Key to write our national anthem, the Star-Spangled Banner.
Visit the home of the national anthem and dive into history with flag talks, re-enactments, and ranger programs. Take your chance to raise the replica of the original Star-Spangled Banner.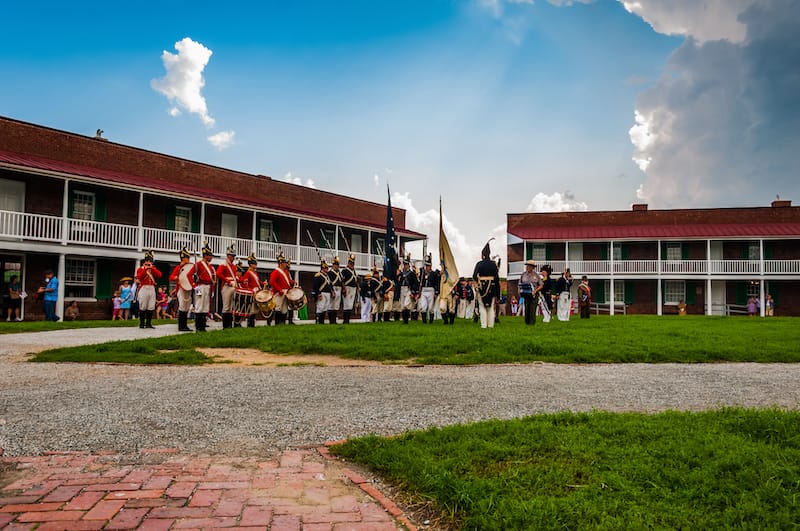 This Baltimore landmark provides various events and programs designed to bring history to life for guests. In addition, the park boasts a path for running, walking, or biking, along with amazing views and picnic places.
The entrance fee to the historic Star Fort is $15 for visitors aged 16 and up.
Address: 2400 E Fort Ave, Baltimore, MD 21230
6. See Baltimore from Above on a Helicopter Tour
One of the best ways to see a city is (almost!) always from above. Balitmore is no exception. And seeing it from a bird's eye view allows you to get glimpses of the Chesapeake Bay in it too!
This helicopter tour will allow you to choose a departure time that works for you and your group, and you can also determine the length of your trip in the sky!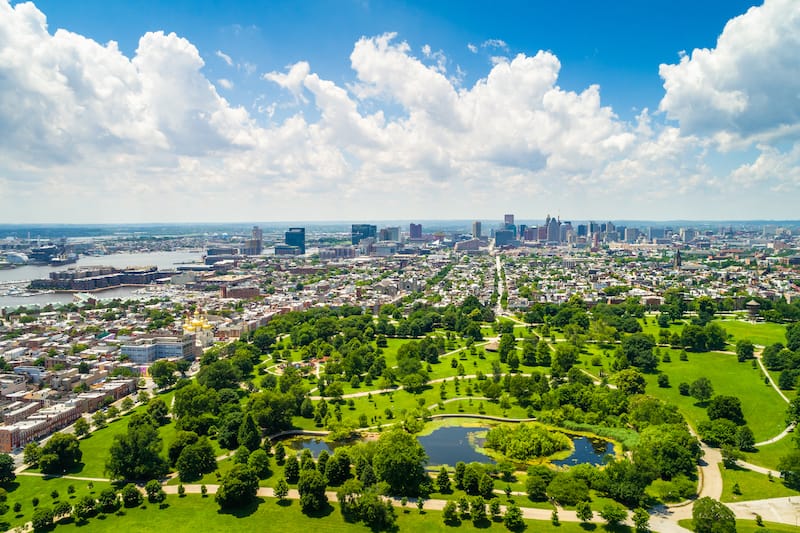 The trip will leave from 1800 S. Clinton Street, and on the ride, you will get to see Oriole Park at Camden Yards, Fell's Point, the Inner Harbor, and M&T Bank Stadium, and you'll finally land back where you started—at Charm City Helicopters.
The maximum weight per passenger is 300lbs and you must have three people in your group to book this (the maximum is four). Infants must sit on laps, and this booking is not wheelchair-accessible.
>> Click here to check Baltimore helicopter tour rates
7. Stop by the Maryland Science Center
Who says that a fun vacation can't be educational? The Maryland Science Center is the oldest scientific institution in the state, where you'll be able to experience some interactive exploration.
Packed with numerous exhibits from astronomy to paleontology and the human body to physics, it reveals the wonders of science. There's so much to learn at the Maryland Science Center for the whole family.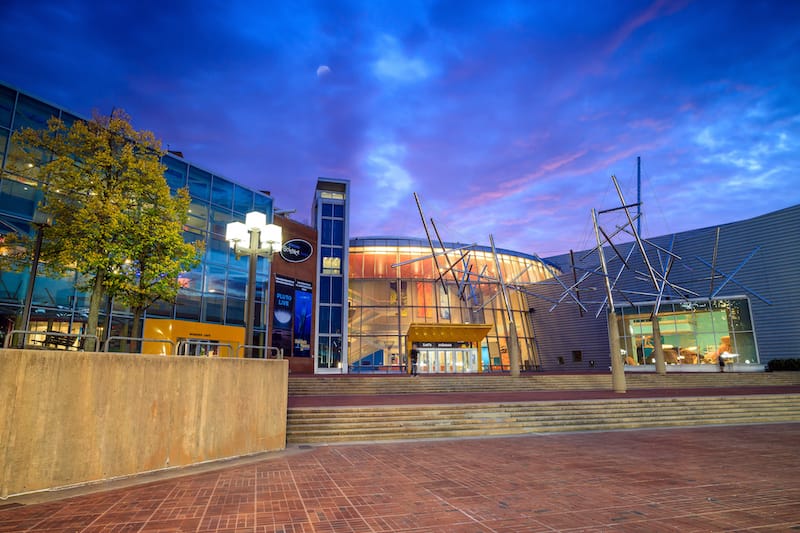 Check out the Kid's Room, walk into Newton's Alley, and more! You can learn everything from math to dinosaur mysteries (and more)!
Dive into the world of cells at Universe Inside Us or take a journey to space through different interactive exhibits.
Address: 601 Light St, Baltimore, MD 21230
8. Explore the American Visionary Art Museum
A must-see Baltimore landmark focuses on thematic exhibitions, combining art, science, humor, philosophy, and social justice.
You'll find unusual collections reshaping the definition of art. Explore unique works of graffiti, diorama, film, embroidery, multimedia, and sculpture on display.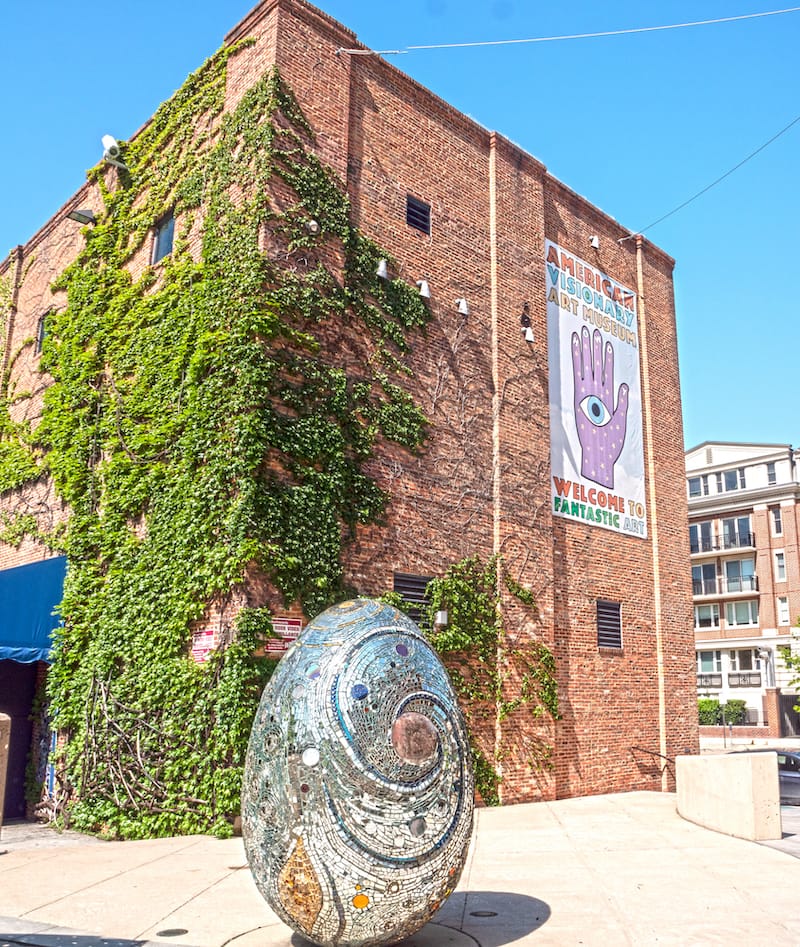 The American Visionary Art Museum provides monthly events, art workshops, and the famous annual Kinetic Sculpture Race, so be sure to check out the website before visiting to see what interesting events are on schedule.
They also have virtual experiences to join from home or a classroom if you're not up to travel yet. You must purchase tickets online in advance. The cost is $15.95 for adults and $9.95 for students.
Address: 800 Key Hwy, Baltimore, MD 21230
9. Have a Drink at The Brewer's Art
This exquisite restaurant and brewery is located in the heart of the Mt. Vernon district.
The Brewer's Art offers house-made ales, an excellent wine list, and continental cuisine along with a relaxing atmosphere and reasonable prices.
Try spirits like Beazly, Birdhouse, Resurrection, and St. Festivus from the menu. You can also join in on their famous growler exchange programs.
The restaurant is also a great spot for business meetings and holiday parties. Choose a hidden corner, a seat by the window, or a table in the dining room and enjoy your delicious meal.
Address: 1106 N Charles St, Baltimore, MD 21201
10. Photograph the Iconic Baltimore Basilica
Be sure to visit a masterpiece of American architecture, the Baltimore Basilica.
Built in the neoclassical style, it's the first Roman Catholic cathedral constructed in the United States and among the first religious buildings constructed in the country.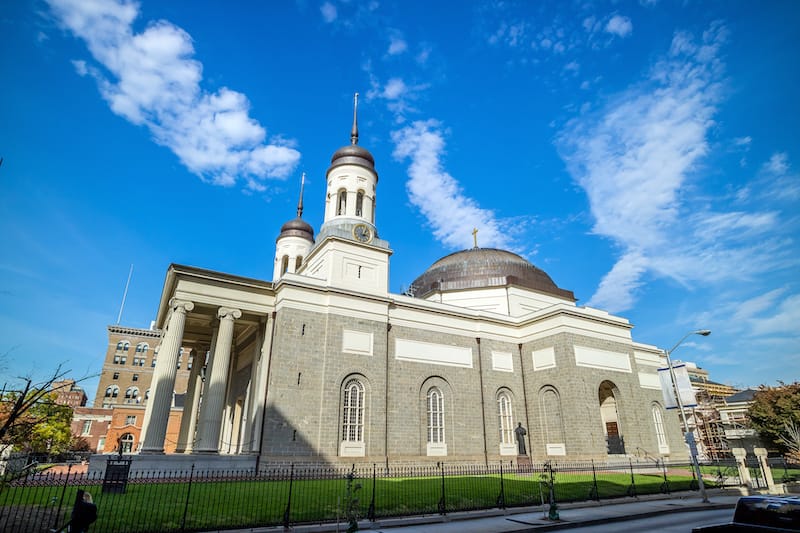 It was built between 1806 and 1821 and later restored in November 2006 by the father of American architecture, Benjamin Henry Latrobe. The shrine is a top tourist destination, attracting 100,000 people every year.
The Basilica always hosts significant events and high-profile guests. Free daily tours are provided.
Address: 409 Cathedral St, Baltimore, MD 21201
11. Peruse the Baltimore Museum of Art
Founded about 100 years ago, the Baltimore Museum of Art aims to emphasize the significance of modern art along with highlighting and maintaining relevant historic collections.
The BMA possesses one of the important collections of 18th, 19th, and 20th-century art in the US. It's home to 95,000 works covering ancient Egypt to the present day.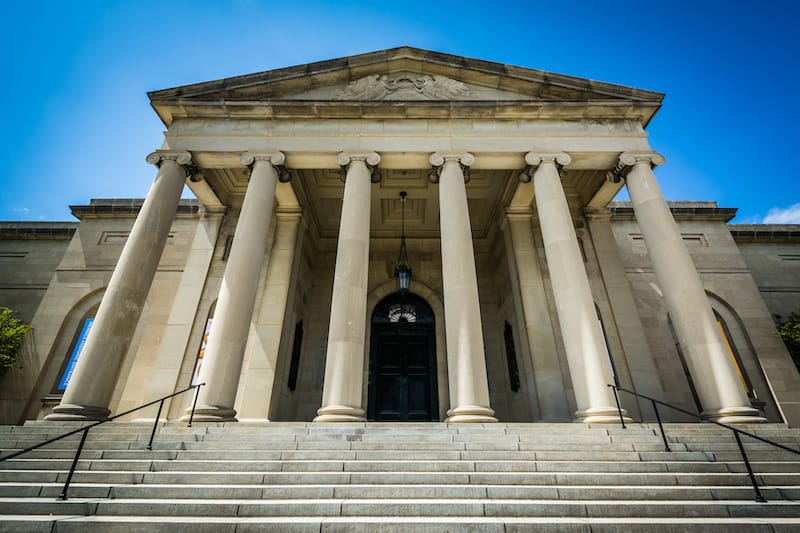 Enjoy numerous unique displays, programs, events, family activities, and tours offered at the museum.
The landmark is open Wednesday-Sunday, 10 a.m. to 5 p.m. Free reservations are necessary to visit the museum.
Address: 10 Art Museum Dr, Baltimore, MD 21218
12. Dive into American Railroading History at the B&O Railroad Museum
Dive into the story of American railroading at the B&O Railroad Museum.
This is the home of the most prominent collections of railroad treasures in the world. It's considered to be the birthplace of American railroading.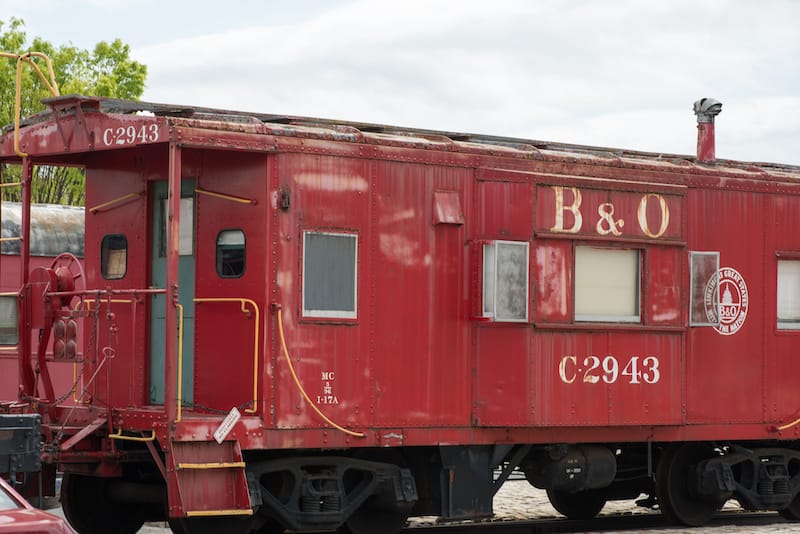 The museum offers educational programs, tours, and numerous events for visitors of all ages.
This National Historic Landmark boasts 15,000 artifacts, 250 pieces of railroad rolling stock, four significant 19th-century buildings, and tons of antiques. It also includes a museum store and a cafe.
Address: 901 W Pratt St, Baltimore, MD 21223
13. Relax at the Sherwood Gardens
This privately owned community park called Sherwood Gardens was founded in the 1920s by John W. Sherwood.
His hobby of growing tulips has given rise to the most famous tulip garden in North America.
About 80,000 tulip bulbs are planted every year alongside other spring flowers like dogwoods, wisteria, magnolia, and flowering cherries.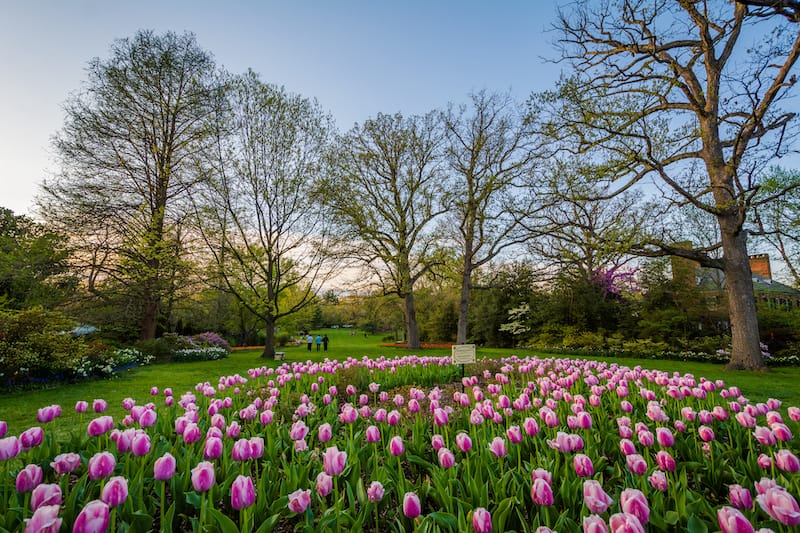 Some of the plants date back to the 18th century. The park covers six acres and has no fences and gates, no admission charge, and no need for reservations.
Visitors can stroll through the area and enjoy the spectacular views.
Address: 4310 Underwood Rd, Baltimore, MD 21218
14. Hang Out at a Coffee Shop in Baltimore
Along with its historical and architectural diversity, the city will excite you with the local coffee scene! It is one of my favorite things to do in Baltimore!
Visit Dovecote Cafe filled with artwork, a rustic interior, local coffee varieties, and a daily food menu.
Another cozy place welcoming locals and visitors with delicious coffee and sandwiches is 3 Bean Coffee. OneDo Coffee has an important place in the city's coffee world with its unique flavors and barista shows.
Enjoy a minimalistic atmosphere along with excellent coffee at Aveley Farms Coffee Roasters.
Also check out Ceremony Coffee Roasters, serving only 85+ scoring coffees at their three locations in the city.
15. Discover the Edgar Allan Poe House and Museum
Explore the house where the great American writer once lived at the Edgar Allan Poe House and Museum in Baltimore.
Walk throughout the museum and see some significant belongings like Edgar's portable writing desk and chair, china, glassware, and a telescope.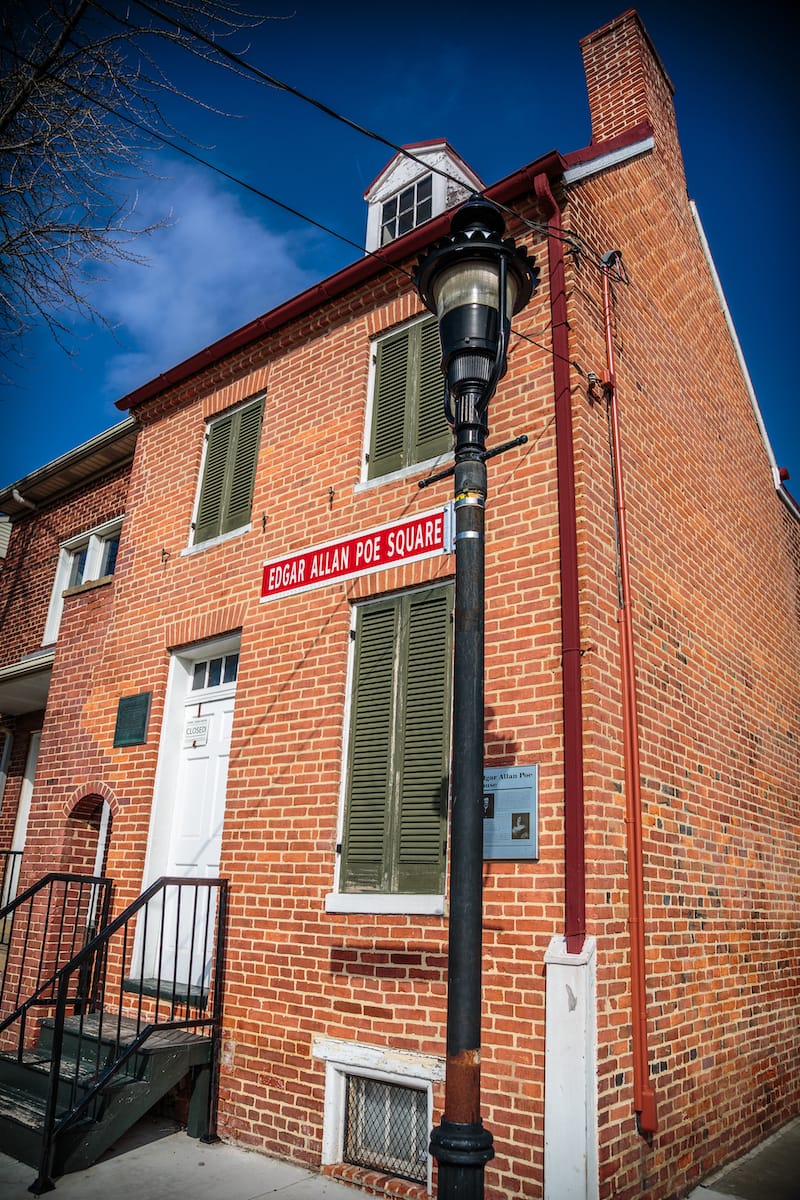 Enjoy the exhibitions of the museum which highlight the story of his life and death in Baltimore. The museum is open throughout the year and organizes changing exhibits and events.
The house isn't accessible for visitors with disabilities, but a video tour is available on the website.
Address: 203 N Amity St, Baltimore, MD 21223
16. Dine at Woodberry Kitchen
Woodberry Kitchen offers a warm and cozy setting with an open kitchen and patio seating during the summer season.
Nestled in a renovated foundry, it provides exceptional service and delicious dining.
Combining various local ingredients, they have the best and most simple dishes on the menu, like a tomato and watermelon salad with cheese, cast-iron chicken, biscuits with carrots, string beans, and crab flatbread.
Gluten-free options are also available. You can also enjoy the live music performances. Check out their website here.
Address: 2010 Clipper Park Rd Suite 126, Baltimore, MD 21211
17. See the Exhibits at the Birthplace of Babe Ruth and Museum
The tiny house where Babe Ruth was born became a tourist attraction and museum in 1974.
Today, this educational institution aims to preserve the historic legacy of Babe Ruth, Baltimore's Orioles, Ravens, and Colts.
Visitors can enjoy numerous exhibits and programs providing cultural and learning experiences.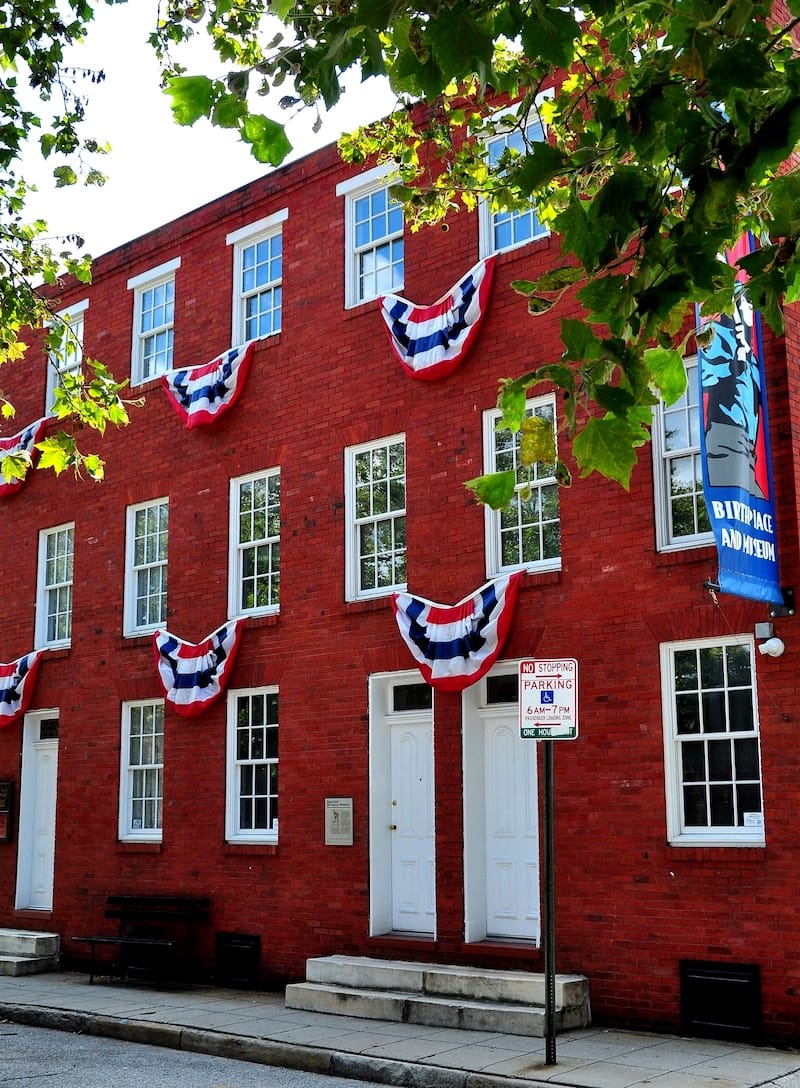 The museum houses the Orioles Hall of Fame, the Maryland Collegiate Hall of Fame, and exhibits on Babe Ruth's and Johnny Unitas' collections.
You may join a group or private tour. School field trips are also organized.
Address: 216 Emory St, Baltimore, MD 21230
18. Go Skydiving at iFly (Great for Kids!)
Have you ever tried skydiving? Cross this activity off your bucket list by checking out iFLY Indoor Skydiving for an unforgettable experience. Professional guides will provide specialized training before starting.
So, don't worry if you're a first-time skydiver. You'll have two sessions of free-fall flights in the wind tunnel. Feel safe and enjoy your flights under the supervision of instructors.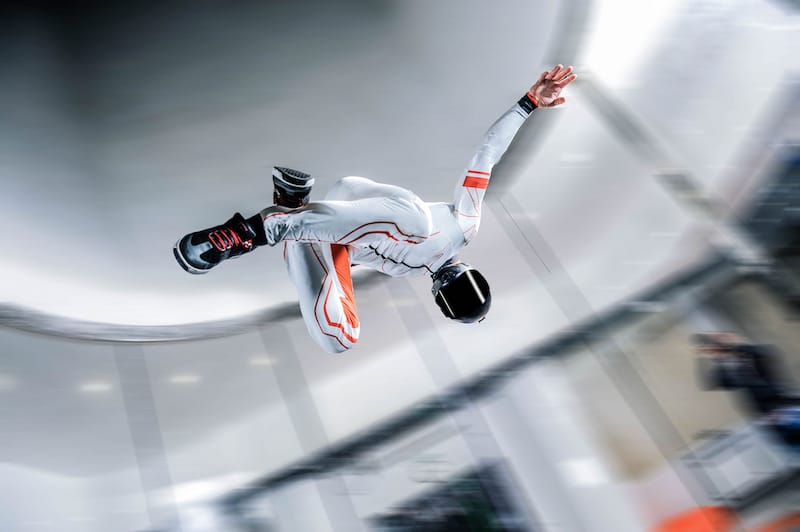 It's recommended that you wear comfortable clothes and well-fitting sneakers. The minimum age is 3. Due to safety purposes, the weight of flyers must not exceed 300 lbs.
>> Click here to book a skydiving adventure in Baltimore
19. Take a Stroll through Graffiti Alley
Visit the hidden treasure of Baltimore's urban atmosphere, Graffiti Alley.
The L-shaped lane is a haven for local street artists, providing a platform for creative self-expression. Once a criminal backstreet, Graffiti Alley is now filled with vibrant colors.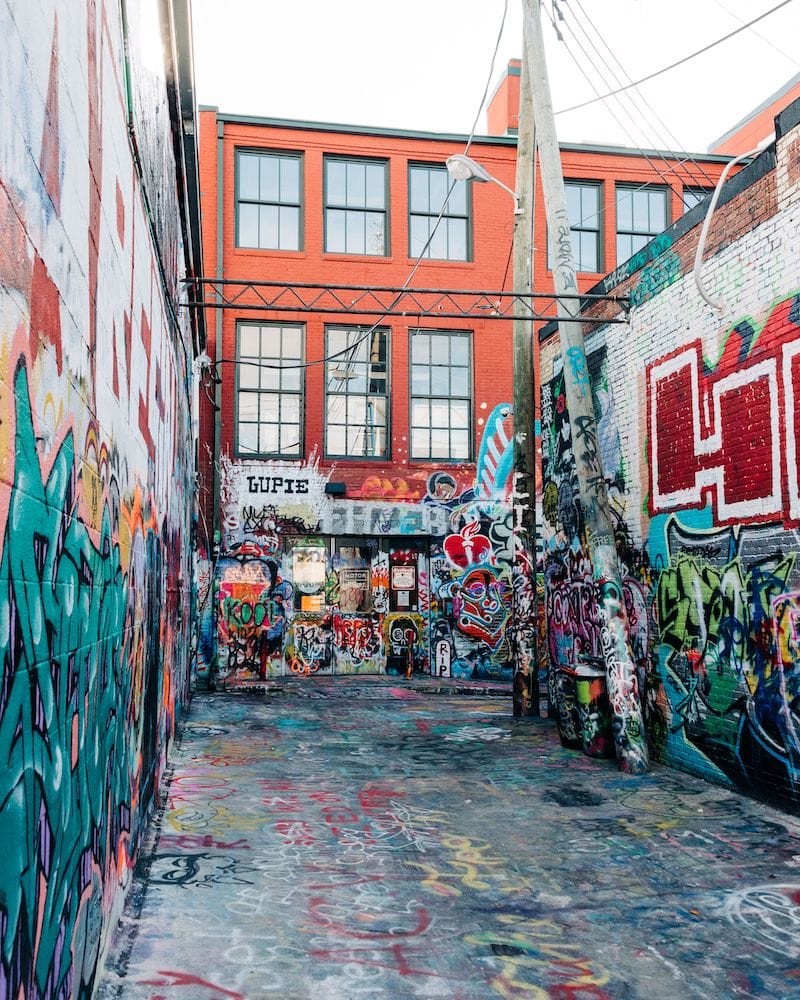 You can even see cool designs on trash cans. The alley is owned by Graffiti Warehouse, which decided to turn the street into an artistic shelter in 2005.
Today, this is a site of breakdancing parties and school field trips.
You can find Graffiti Alley here.
20. Have a Picnic in Federal Hill Park
Federal Hill Park is a popular green space in Baltimore that is situated south of the Inner Harbor, offering spectacular views of the harbor and downtown skyline.
The park played an important role in the historical heritage of Baltimore. Named for the prominent hill, it served as a mining spot in the 18th and 19th centuries.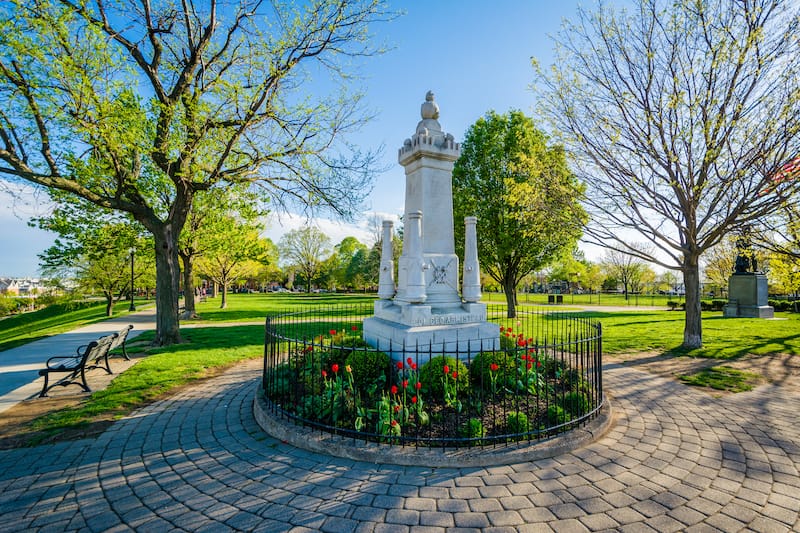 Later, the hill was used as a fort by the Union Army during the American Civil War.
Today, this is a city park that features plenty of amenities like hiking, picnicking, and panoramic views.
Address: 300 Warren Ave, Baltimore, MD 21230
21. Eat Fried Crab Cakes at Faidley's Seafood
Founded in 1886, Faidley's Seafood is one of the oldest places to serve fresh seafood in the Chesapeake region.
Try a classic flavor at this crab cake landmark. With their local sources of the freshest blue crab, the restaurant boasts award-winning crab cakes.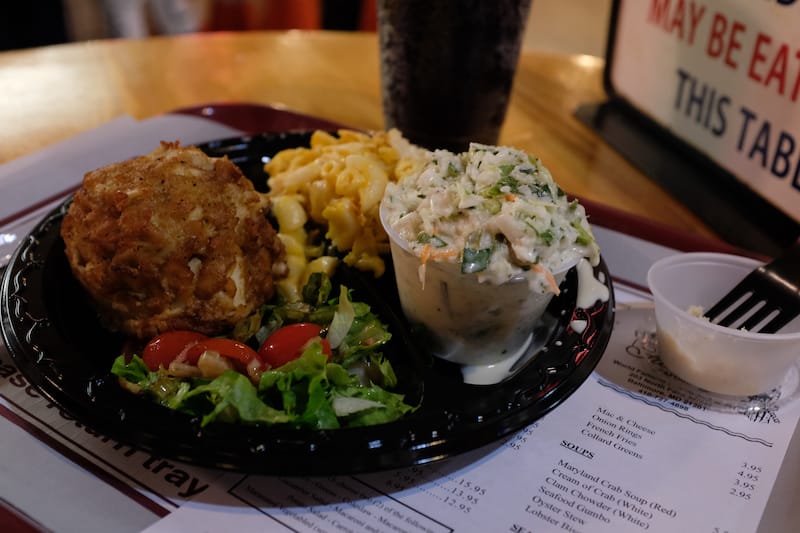 Since 1886, Faidley's has maintained Maryland-style crab feasts to boost local tourism and business.
Check out the restaurant to try both a backfin and jumbo lump, as well as their famous soups, fish, shrimp, and oyster dishes.
Address: 203 N Paca St, Baltimore, MD 21201
22. Indulge in Craft Beer in Baltimore
Beer lovers will get along just fine with Baltimore, and this signature guided brewery tour is here to prove just that!
This 3.5-hour tour will take you to three of the top breweries in Baltimore, where you'll have a chance to learn about the brewing process and even sample up to 12 beers while enjoying delicious beer snacks.
While you'll find plenty of worthwhile breweries in Baltimore, it can be hard to visit them all independently, and driving around can be a pain, so this tour is perfect for those who want to visit and focus on the beer (and not how to get home afterward).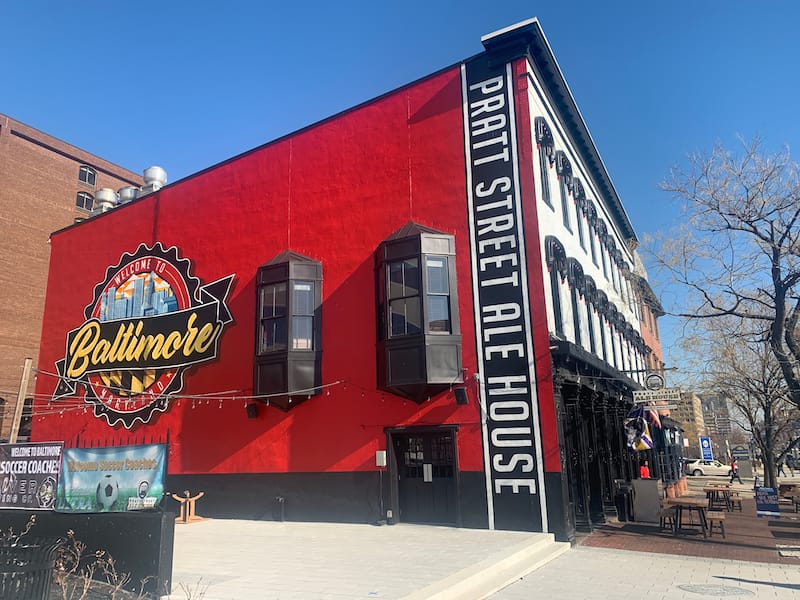 Some of the breweries you may get to check out are Heavy Seas Brewery, Mobtown Brewing Company, and Checkerspot Brewing Company.
The minimum age for this tour is 21 years old, and you need to wear closed-toed shoes as you'll be inside the breweries. This tour is not wheelchair-accessible.
Hotel pickup is not included, and you will meet at 401 Light Street in Baltimore (right in front of the Baltimore Visitor Center).
>> Click here for craft beer tour rates and availability
23. Check Out the (Lesser-Known) Washington Monument
The Washington Monument (no not that one… the Baltimore one!) is the first architectural monument built in honor of George Washington.
Visitors can climb the 227 stairs to the top of the monument's tower and enjoy picturesque views of the town. Or, if you want a leisure adventure, visit the gallery dedicated to George Washington and American history.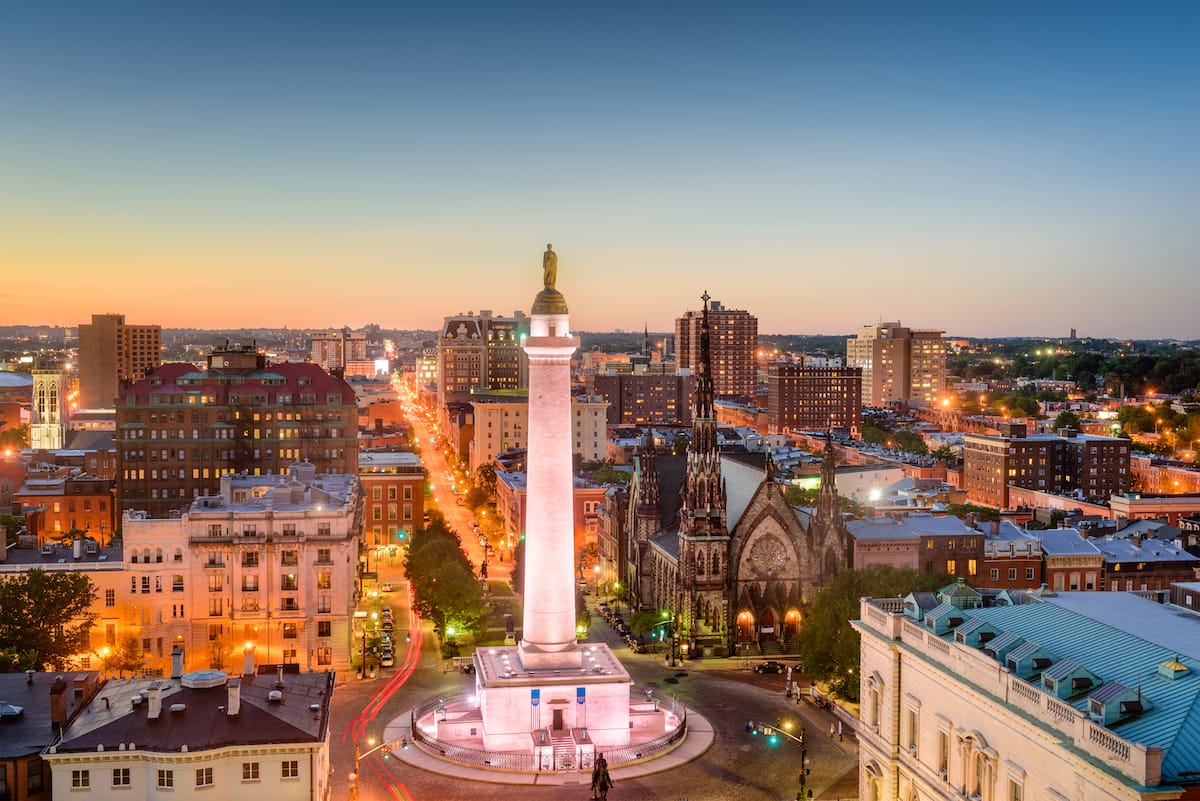 Don't miss your chance to stroll along Mount Vernon Square Park, too. It's open to the public year-round.
The fee is $6 for adults and $4 for children under 13. Admission to the gallery and its exhibitions is free.
Location: Mount Vernon Place and Washington Place intersection
24. See the Phoenix Shot Tower
Phoenix Shot Tower is an absolute must-see when visiting Baltimore.
Built in 1828, it was regarded as the tallest structure in the US. Charles Carroll of Carrollton, the last living founding father, laid the cornerstone of the Old Baltimore Shot Tower.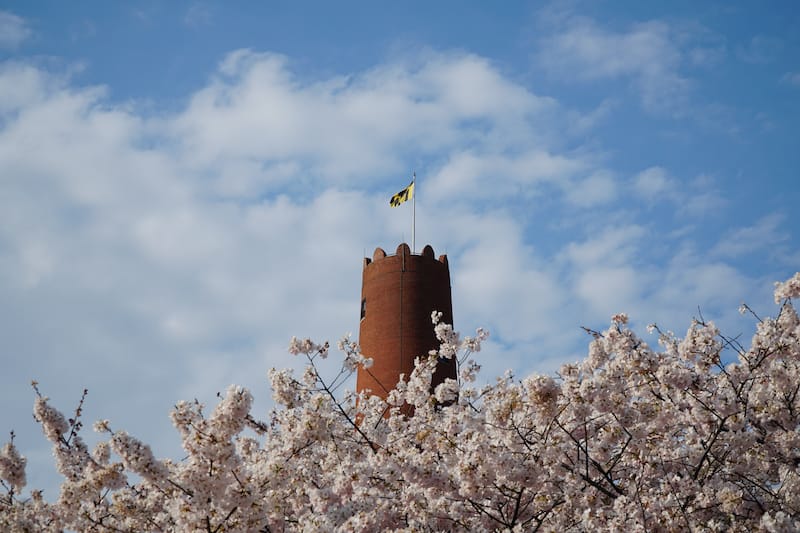 From the 18th century to the 1960s, the tower was used for producing shot balls of muskets. It also served as a bomb shelter in the late 1960s and finally became a museum in 1976.
Phoenix Shot Tower belongs to one of the first National Historic Landmarks of Baltimore.
Address: 801 E Fayette St, Baltimore, MD 21201
25. Go to the Reginald F. Lewis Museum of Maryland African American History & Culture
Hear the voice of Maryland's African American history and culture by visiting the Reginald F. Lewis Museum of Maryland African American History & Culture.
It offers special exhibits, permanent collections, educational programs, and public events. The landmark boasts a collection of about 10,000 items.
Their permanent selections depict 400 years of history and cover spheres like industry, politics, leisure activities, sports, media, the arts, and education.
The museum includes exhibition spaces, a two-story theater, a gift shop, classrooms, meeting rooms, an outdoor terrace, and reception areas.
Address: 830 E Pratt St, Baltimore, MD 21202
26. Enjoy Dinner at The Urban Oyster
Prefer quality food in a relaxing atmosphere? Be sure to grab a delicious meal at The Urban Oyster.
It is regarded as the first female- and black-owned oyster bar in Maryland, featuring chargrilled oysters and other seafood dishes.
Situated on the first-floor restaurant space of Hotel Revival, it offers raw bivalves, oyster tacos, and baskets. Try their incredible burgers and salads, soups, and seafood nachos.
Takeout and delivery are also available. Check out their website here.
27. Take a Relaxing Inner Harbor Cruise
A unique way to explore Baltimore and the Inner Harbor is via a 2-hour lunch cruise.
Visitors journey along the Patapsco River, enjoying views of waterfront attractions. The sights along the route include the Maryland Science Center, Federal Hill, Fort McHenry, and the Francis Scott Key Bridge.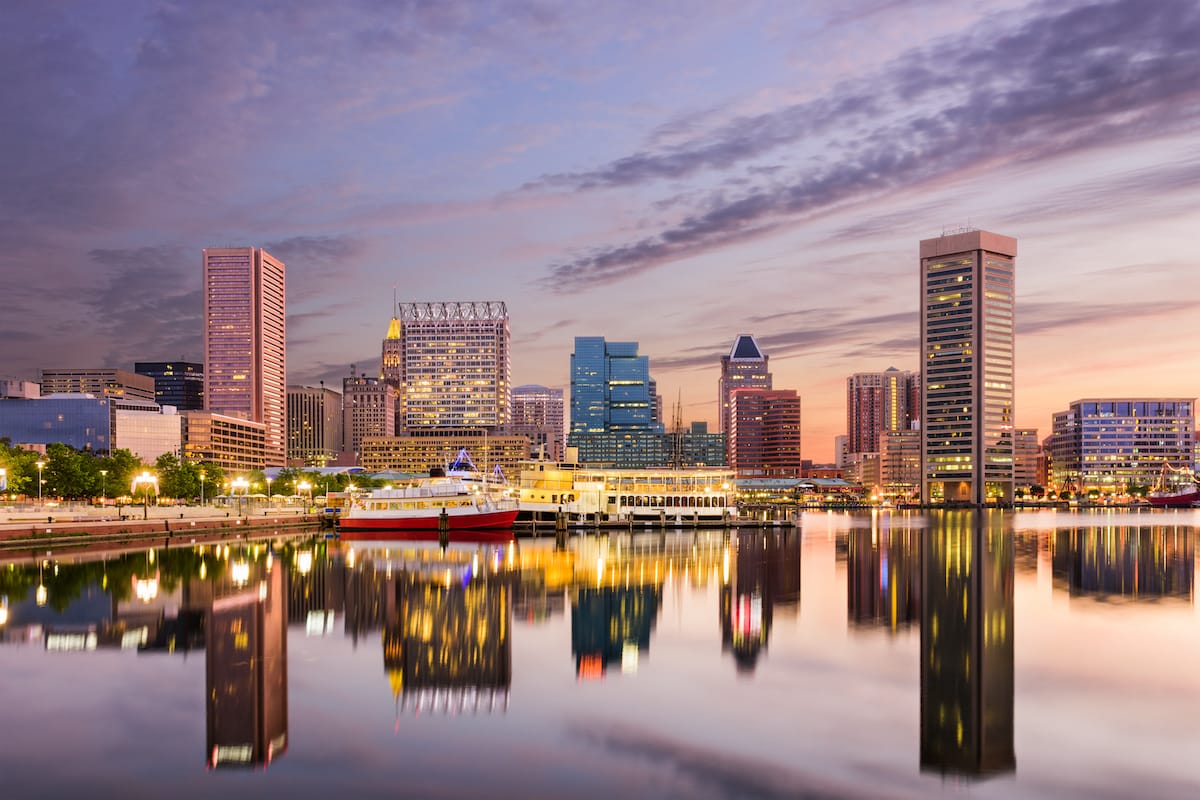 Enjoy relaxing music and try drinks and delicious food from the lunch buffet menu. The cruise departs from Baltimore's Inner Harbor and is wheelchair-friendly.
Don't forget to grab warm clothes with you if you're heading on the boat during winter!
>> Click here to book your Baltimore Inner Harbor cruise
28. Go to the Top of the World Observation Deck
The Top of the World Observation Deck is a great place to start your trip to Baltimore.
Located on the 27th floor of the World Trade Center, it offers panoramic vistas of Maryland's urban center. Enjoy breathtaking views of Baltimore's skyline, harbor, and beyond.
The attraction provides stationed binoculars and photo-map guides and is helpful to visitors in getting to know the neighborhood, local sites, and hotels.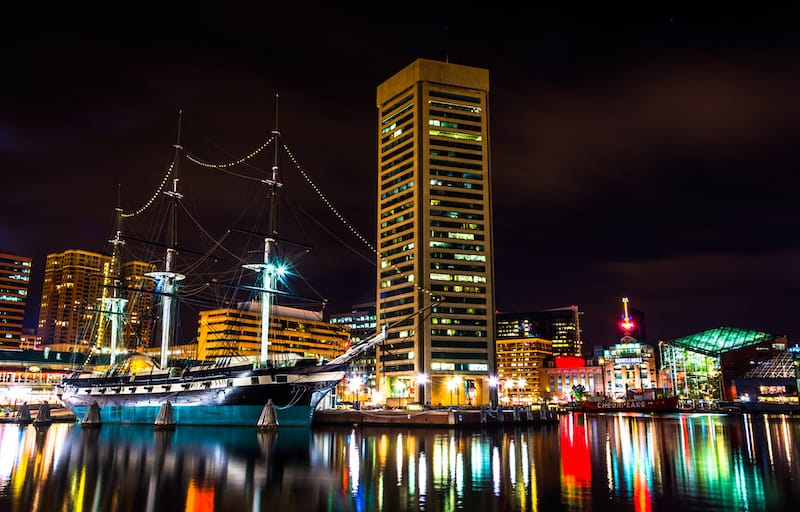 Regular hours of operation are Thursdays, 10 am-6 pm; Fridays and Saturdays, 10 am-7 pm; and Sundays, 11 am-6 pm.
The admission fee is $8 for adults, $6 for seniors (60+) or military with ID, and $5 for children 3-12 years old.
Address: 401 E Pratt St 27th floor, Baltimore, MD 21202
29. Visit the Jewish Museum of Maryland
Disclaimer: This museum is closed for renovations until the summer of 2024.
The Jewish Museum of Maryland was founded in 1960 and is one of the country's leading centers highlighting Jewish history and culture.
It has three galleries with changing exhibits and two preserved historical synagogues. Its collections include historical photographs, rare books, art pieces, clothing, documents, and oral stories.
The center also boasts a library and a fantastic gift shop. The operating hours are Sunday and Tuesday – Thursday, 12 pm – 4 pm. The admission fee is $8 for adults and $4 for students aged 12 and over.
Docent-led group tours of the synagogues are also available.
Address: 15 Lloyd St, Baltimore, MD 21202
30. Enjoy Famous Maryland Crabs (With a Bit of Old Bay)
Your trip to Baltimore will be incomplete without trying Maryland Blue Crabs! You'll find plenty of options to dive into the world of crab in Baltimore.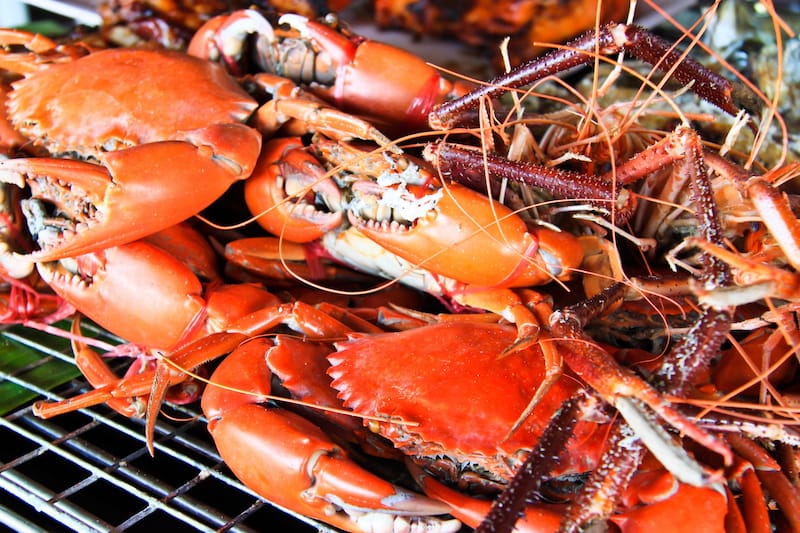 Check out Stoney Creek Inn, an old crab house that serves excellent steamed crabs, crab dip, and crab cakes!
31. Wander Around the George Peabody Library
Visit one of the most beautiful libraries in the world. The George Peabody Library was founded by George Peabody and was formerly known as The Peabody Institute Library.
The library's collection contains 300,000 volumes and reflects many ideas, but is mainly focused on the 19th century.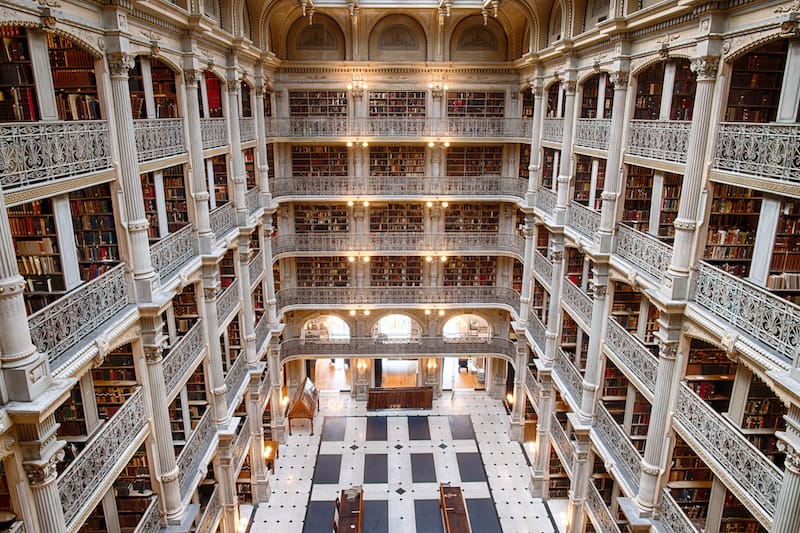 The library boasts works covering religion, architecture, topography and history, British art, American history, biography, and literature, Romance languages and literature, history of science, geography, exploration, and travel.
This unique library also hosts various events. Click here for more.
Address: 17 E Mt Vernon Pl, Baltimore, MD 21202
32. Check Out the Rawlings Garden and Observatory
The Rawlings Garden and Observatory is a conservatory and botanical garden that is located in Druid Hill Park.
Its mission is to foster an understanding of plants and the role they play in our lives. It is the second-oldest living glass botanic conservatory in the country.
Take a unique tour of the world's flora and explore the Palm House and Orchid Room, three greenhouses, two display pavilions, and outdoor gardens. Enjoy and study plants in their natural environment.
Address: 3100 Swann Dr, Baltimore, MD 21217
Baltimore Bucket List: On a Map
🗺️ HOW TO USE THIS MAP: You can use your fingers/mouse to zoom in and out. To get more info about a place, simply touch/click the icons. Want to save this map for later use? Click the '⭐' by the map title and it will add it to your Google Maps account (Saved > Maps or 'Your Places').
Best Places to Stay in Downtown Baltimore
Are you looking for the best places to stay in downtown Baltimore? Here are some of my top picks!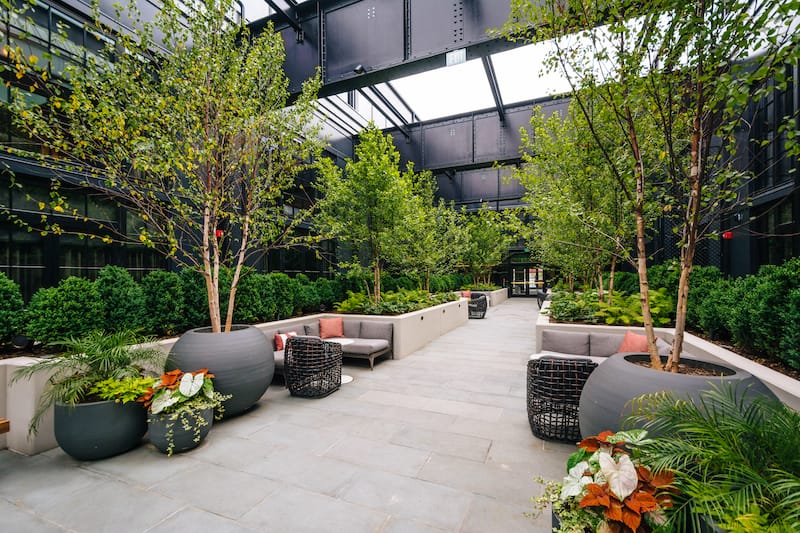 Did I miss any of the best things to do in Baltimore?
Let me know the best attractions in Baltimore (or places to eat) in the comments below. Thanks!
More Maryland Travel Guides
Pin This Baltimore Attractions & Experiences Guide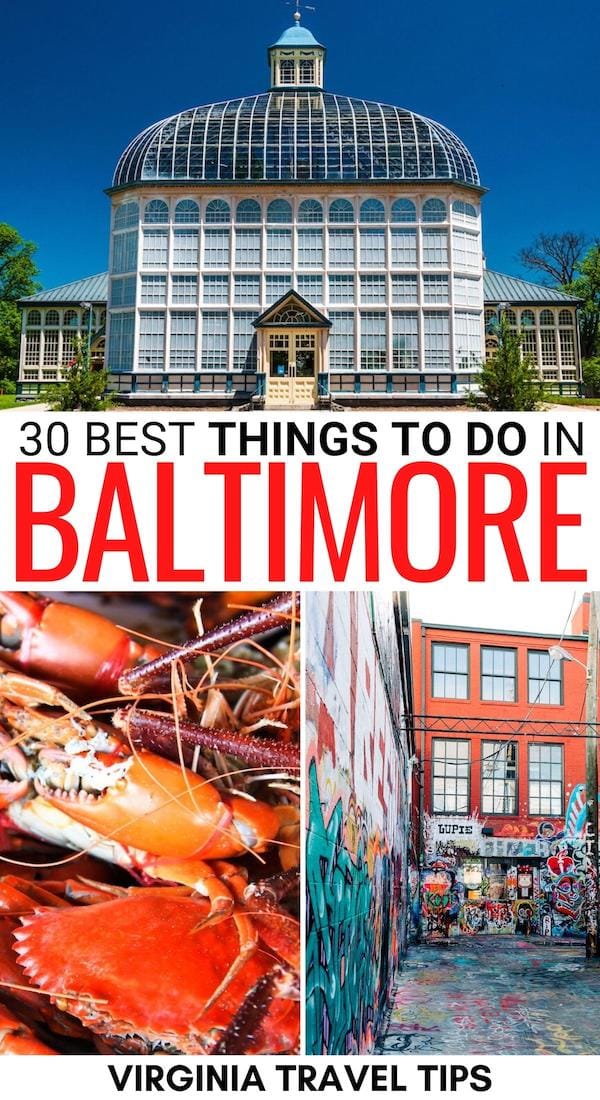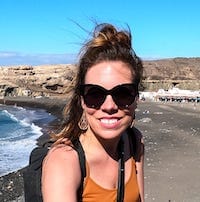 Megan is a travel blogger and writer with a background in digital marketing. Originally from Richmond, VA, she has lived all around the world (including Germany, Finland, Norway, etc) but her heart always finds its way back to Virginia. This blog is to help encourage travelers to explore the great state of VA… and its wonderful neighbors! Megan has written for or been featured by National Geographic, Forbes, Lonely Planet, Fodor's Travel, the New York Times, and more. She has visited 45 US states and 100+ countries… and wholeheartedly believes that Brunswick Stew is probably the greatest food to ever exist.