I have mentioned a few times on this site that I think West Virginia is so underrated. These are some of the best places to visit in West Virginia – destinations that just prove how overlooked this state is!
We have included West Virginia bucket list places that are cities, parks, and more. Did we leave off any cool places in WV? Let us know in the comments! Thanks!
West Virginia Bucket List Destinations – Map
To add this map to your Google Maps account, click the 'Star' icon next to the map name. You can then view it on your cell phone or computer by heading to your Google Maps account, click the menu and add it to 'Your Places'.
Best Places to Visit in West Virginia
Harpers Ferry
Harpers Ferry is one of the most beautiful small towns in West Virginia. It's also recognized because of Harpers Ferry National Historical Park.
It is located right at the crossroads of two mighty rivers- the Shenandoah and Potomac, and there is a large overlook that you can see Virginia and Maryland from known as 'The Point'.
In the town and park area, you can discover wonderful 19th-century buildings, a museum dedicated to the Civil War's 1859 abolitionist raid site, John Brown's Fort, and so much more.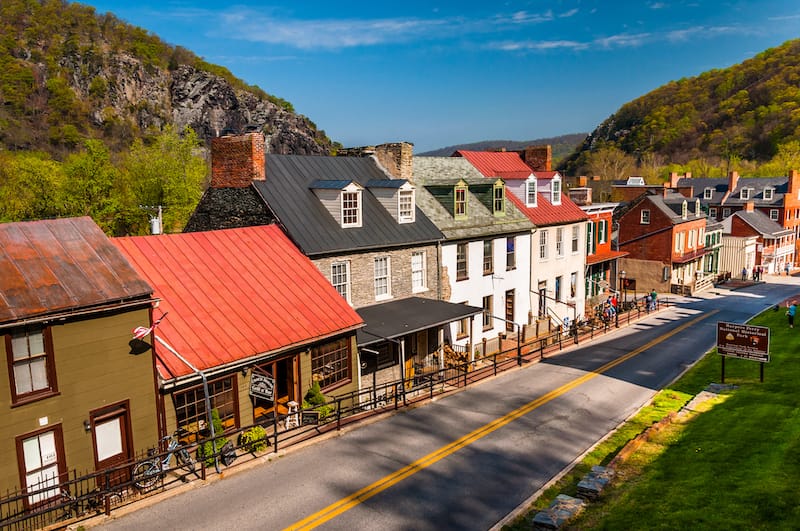 Harpers Ferry is also a place where visitors can stop by the Appalachian Trail Visitor Center to see the exciting long-distance hiking trail. For those with a sweet tooth, visit True Treats Historic Candy, a unique candy shop that dates back to the mid-1900s that sells everything in vintage packaging.
Alternatively, you can stop by the Gilded Flea Market to purchase antiques (or stop by Vintage Lady for handmade gifts).
Don't forget to take the city tour known to be America's oldest ghost tour. It is located in Harpers Ferry's Low Town and lasts for two hours.
Charleston
The capital of West Virginia is Charleston. The city is situated where the Elk and Kanawha Rivers meet. Here, you can visit the West Virginia State Museum and Theater, the beautiful Governor's Mansion, spot the impressive gold-domed State Capitol, and much more.
Make sure that you don't miss The Clay Center for the Arts and Sciences and Discovery Museums which also contain a concert hall where locals and other state artists perform. You will also find a Planetarium here.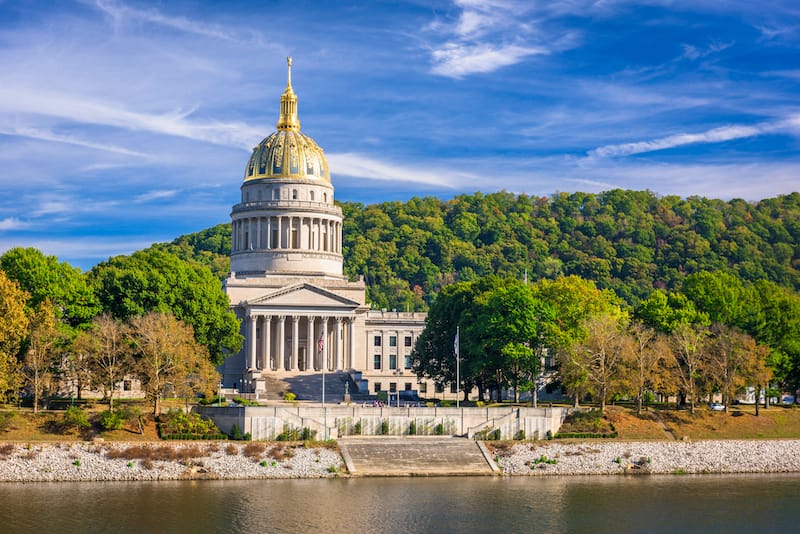 Charleston is also home to hip art galleries located on the downtown riverfront, including boutique and vinyl record shops alongside cozy, small restaurants.
Besides the historical attractions in Charleston, the city is home to many green parks, both new and old.
You'll also find street art and cafes at several parks in the city including Kanawha County Parks & Rec, Wine Cellars Park, Little Creek Park, and more.
New River Gorge National Park
New River Gorge National Park should definitely be on your West Virginia bucket list if you like beautiful nature, wild rivers, hiking, and other activities.
The National Park in West Virginia is the newest park to be designated as such by the United States National Park Service. Here, you will be able to find plenty of natural and historical sites to see.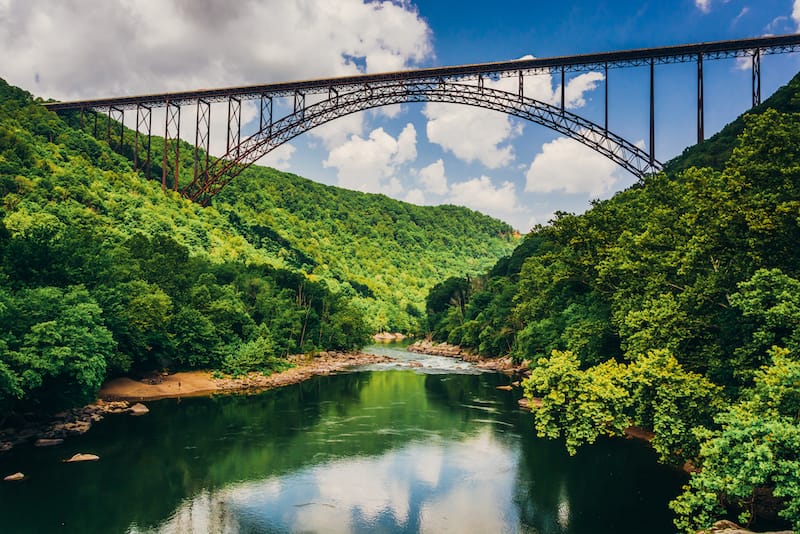 In the park, you can hike to sites such as the fascinating 3,030-foot-long New River Gorge Bridge constructed in 1977, the transcontinental Midland Trail, and check out the hidden Sandstone Falls and Brooks Falls (and Boley Lake).
Sandstone Falls is one of the most beautiful waterfalls in West Virginia!
Grandview State Park (now part of New River Gorge NP)
Being a popular place for hiking, picnicking, and sight-seeing, Grandview State Park is 1,400 feet above the river, and it rewards the visitors with some of the most outstanding views in the state.
Visitors can also get a glimpse of the gorge's fascinating cultural heritage from the Main Overlook. An active railway and the town of Quinnimont can be seen from here and it is where the first coal was transported out of the gorge in 1873.
Another impressive feature are the Catawba rhododendrons that bloom there in Grandview. The purple Catawba rhododendrons bloom in mid-May, while the great white rhododendrons bloom in July. The exact times vary from year to year, so make sure to check it out before your visit.
Blackwater Falls State Park
Located in West Virginia's Tucker County in the Allegheny Mountains, Blackwater Falls State Park is famous for its 62-foot-tall Blackwater Falls.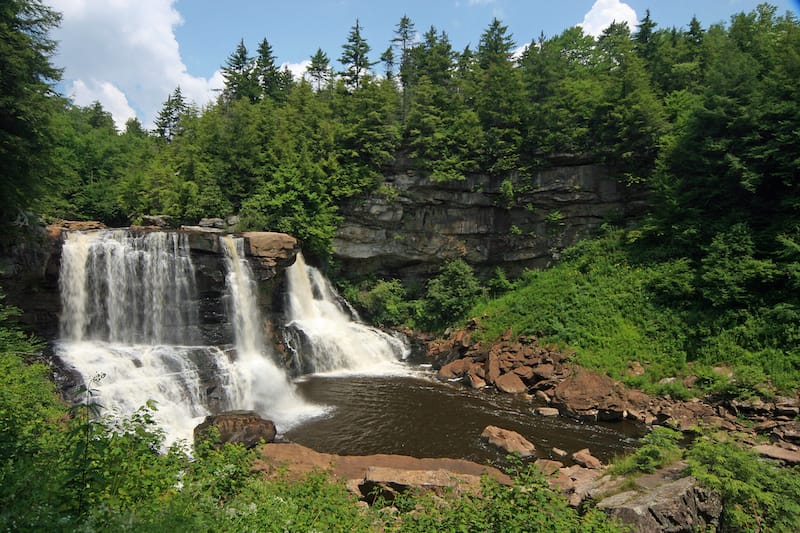 This is one of the best places for hikers because it's one of the most photogenic places in the park besides Lindy Point, Elakala Falls, Pendleton Point Overlook, and many more natural spots.
Blackwater Falls State Park is a paradise for outdoor adventurers, especially hikers, and it offers numerous hiking trails like the Davis Trail, which is connected to Monongahela National Forest, Balanced Rock Trail that crosses Elakala Trail and other trails, Lindy Point Trail that reaches Gee Haw Trail at a height of 3,000 feet to provide mesmerizing views, and many more.
Snowshoe Mountain Ski Resort
As a part of Pocahontas County in West Virginia, Snowshoe Mountain Ski Resort is one of the best places for winter activities in the state.
The territory of the ski resort offers three great skiing areas, more than 60 trails, and 4 bike trails that enable visitors to participate in many fun activities like tubing, swimming, snowmobiling, and biking. It doesn't matter which season you visit Snowshoe during- you always will find many wonderful things to do!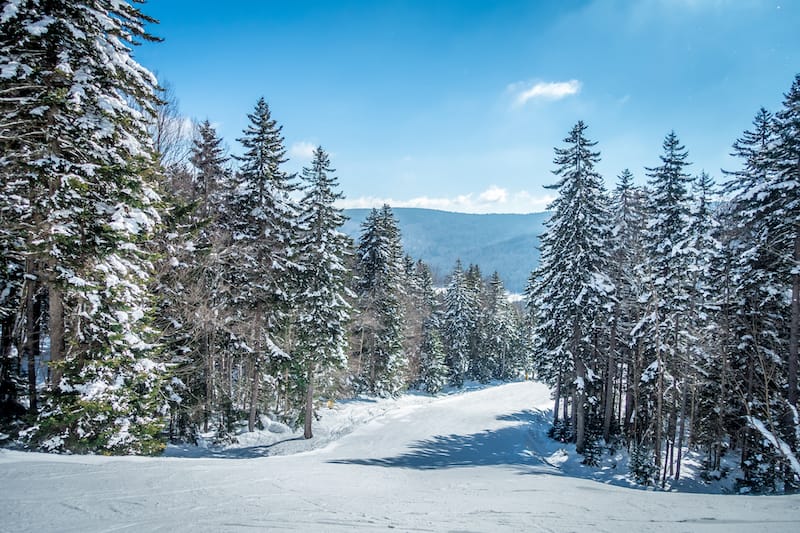 You can also take off-road tours on the 4-seat Polaris RZR vehicle in the snow-covered mountains, relax in a wonderful spa with a massage, eat delicious food in local restaurants, and try wine next to a cozy fireplace.
Wheeling
Wheeling is located in the foothills of the Appalachian Mountains on the Ohio River in Ohio and Marshall counties.
Wheeling provides visitors with many unique attractions and historical sites, such as the 1,650-acre park built in the 1800s, the massive Wheeling Suspension Bridge built in 1849, museums, theaters, interesting shops, and so much more.
Visitors can also check out the Capitol Theatre, which is one of the oldest operating theaters in West Virginia, having been constructed in 1928. It is still operating, and you can even watch Broadway shows there.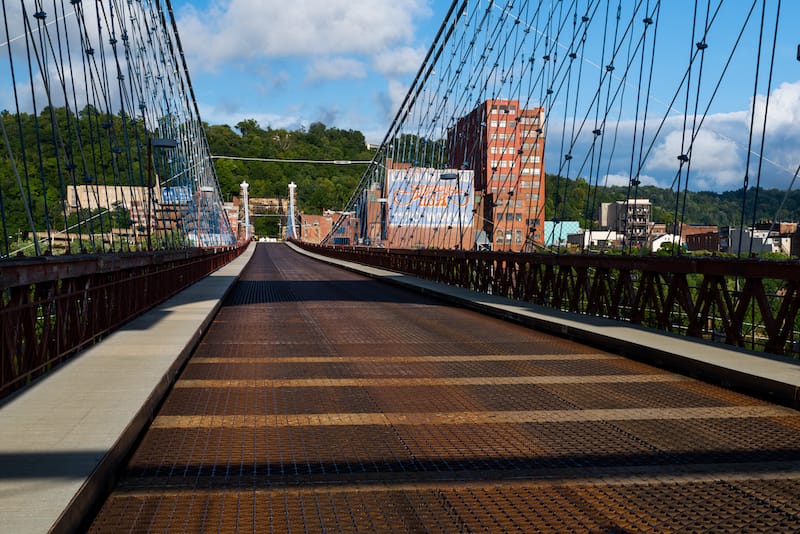 Another popular site is the Kruger Street Toy and Train Museum, which will show you everything about trains and the toy-making industry from the 20th-century.
Also, the city is known for its family-owned restaurants and cozy cafes where you can try local food and enjoy nice wine after strolling and checking out the Blue Church or Cathedral of St. Joseph. Click here to find out more things to do in Wheeling, WV!
Morgantown
Home of West Virginia University, one of the nation's most well-known colleges, Morgantown is a lovely city for you to discover beyond the campus (okay, and on campus too)!
Morgantown is, as mentioned above, well-known for its university, WVU, which is home to the Milan Puskar Stadium, as well as spring wildflowers and old-growth forests located in the WVU Core Arboretum on the Monongahela River, the Metropolitan Theatre built in 1924, lovely beaches on Cheat Lake, and so much more.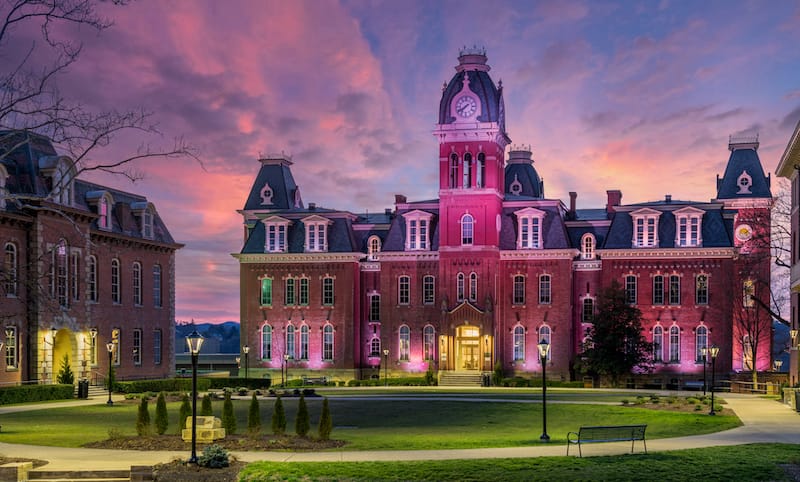 Morgantown is also an ideal place to visit in West Virginia for everyone because the city offers a wide variety of activities like Dorsey's Knob, rock climbing, birdwatching at Cranesville Swamp, visiting the gallery of Benedum and Davis artists, walking on 1889 Dent's Run Covered Bridge, and more.
Monongahela National Forest
One of the most popular landmarks in West Virginia, the Monongahela National Forest, is located in the Allegheny Mountains. The forest is full of lush green trees, rivers, and rich wildlife.
The national forest offers many mining activities and sites to visit like Canaan Valley Ski Resort, Spruce Knob- the highest point in West Virginia, and Cass Scenic Railroad State Park where you can see old trains from the beginning of the 20th century and even beforehand.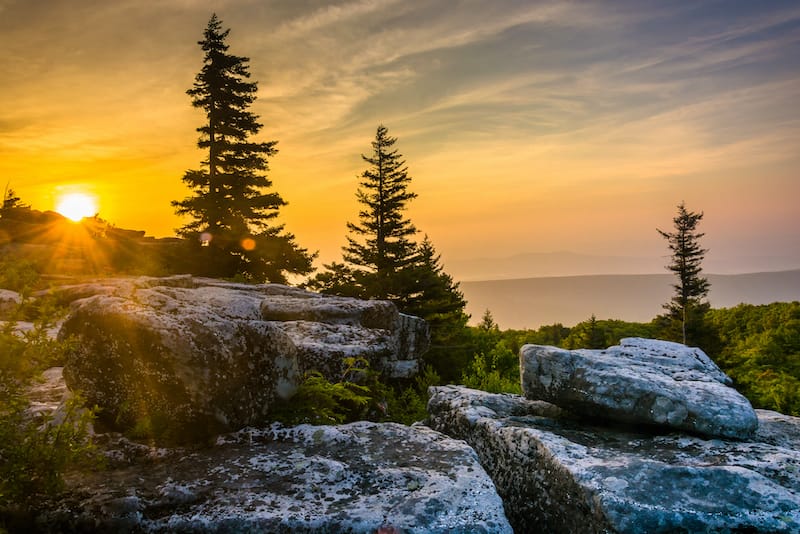 You can also check out the Dolly Sods Wilderness Save, where you can enjoy a lovely valley covered with red spruce trees, boggy forests, and windswept boulders.
One of the most significant and popular places in the Monongahela National Forest is Seneca Creek Falls, which is a wonderful natural waterfall you can climb after taking the Seneca Creek Trail to see an amazing view of the area.
Berkeley Springs State Park
The beautiful town of Berkeley Springs is one of the best places to visit in West Virginia. When there, you will find Berkeley Springs State Park, a park that is built around the city's spa and mineral water culture.
This spring water is 74.3 degrees, and it is known to have a natural curing ability. It is especially popular for people who have digestive disorders. In the park, you can find and visit bathhouses where you can enjoy amazing spa procedures and massages.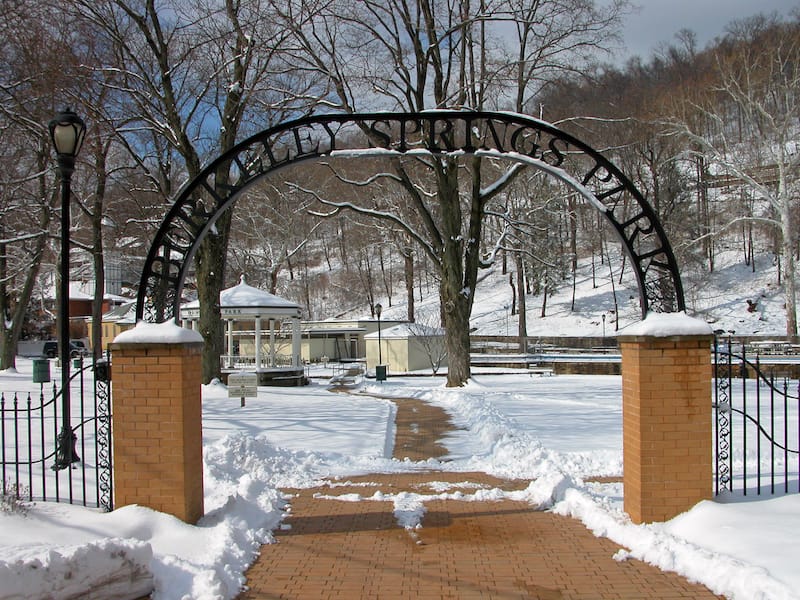 In Berkeley Springs State Park, visitors can also see great historical monuments like Saint Vincent De Paul Catholic Church, George Washington's Bathtub where the first President enjoyed relaxing, and the Museum of the Berkeley Springs located in the 1815 bathhouse.
You can also hike to Prospect Peak to see the sunset and so much more!
Charles Town
Located in Jefferson County, Charles Town was named after President George Washington's brother, Charles Washington, whose home is also located here.
Besides that, Charles Town is known for the Hollywood Casino at Charles Town Races, as well as the Jefferson County Museum where visitors can learn more about the history of the area.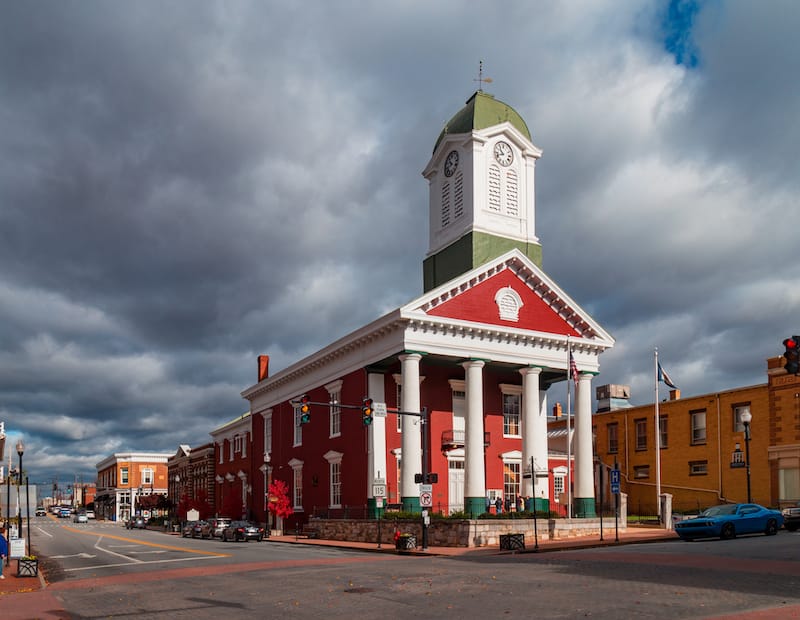 It is also a great place for adventure lovers. You can also check out the River Riders Family Adventure Resort, where you can raft, hike, bike, and enjoy nature.
Don't forget to visit Bozzo Family Vineyards, which is a couple of miles away from the town and where you can try locally-made wine and learn about how it's made.
Seneca Caverns
This is one of West Virginia's karst show caves and is an epic place to visit! The mysterious and beautiful Seneca Caverns is located in the Germany Valley close to Riverton.
It used to be a place for the Iroquois confederacy tribe of Seneca Natives as a ceremony facility back in the 1400s. It was commercialized in 1930. The Caverns are part of the Appalachian Mountains where the great Native trading route passed. It was also used as storage and shelter.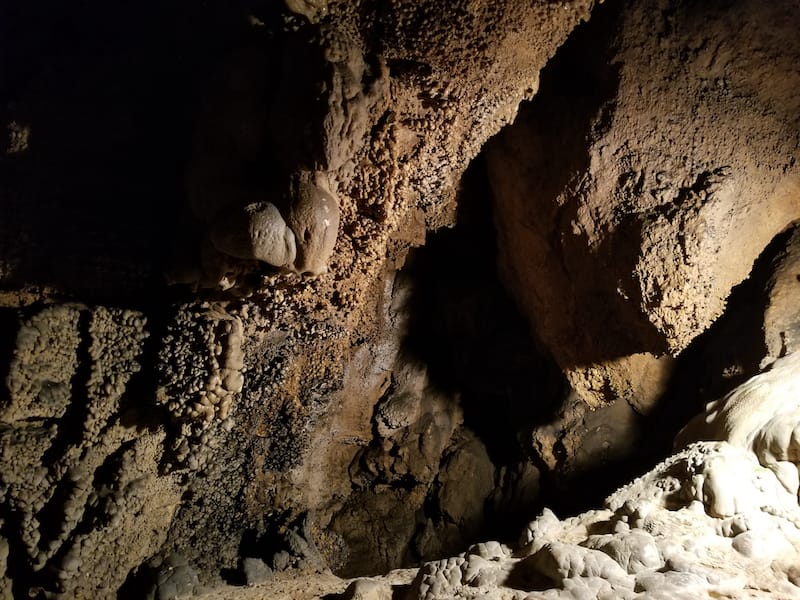 If you plan to travel to West Virginia and visit its beautiful sites, then the amazing Seneca Caverns is a must-visit. They have 45-minute tours that will take you 165 feet underground where you can learn more about this underground kingdom and its mineral rocks and features.
Cathedral Falls
Cathedral Falls (also known as Bird Rock Falls) is one of West Virginia's highest and most stunning waterfalls. It falls into a natural amphitheater, which is what the falls were named after.
It's about one mile east of Gauley Bridge and is located in a small roadside park along US Route 60. Although the falls are visible from the road and the parking area, a short walk will provide much better views!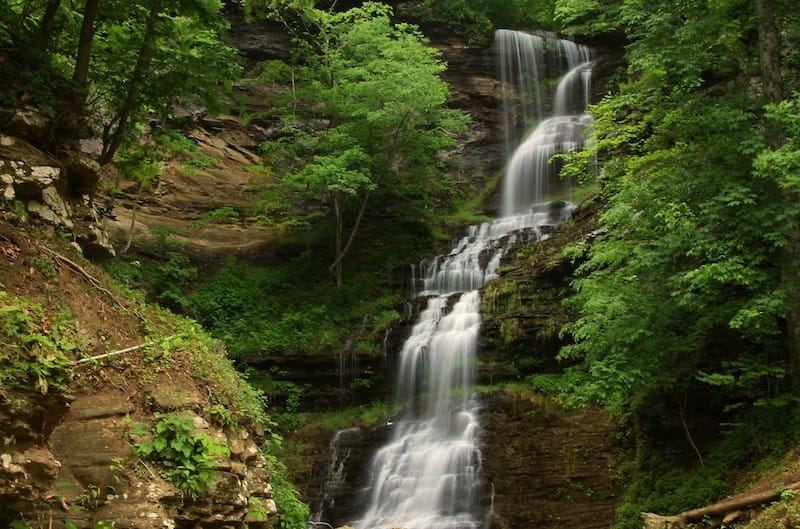 From the Forest Heritage Scenic Byway, Cathedral Falls is a short and very scenic riverside walk. You can also see French Wide Falls and Mill Shoals there.
Kanawa Falls
Kanawa Falls is located in Glen Ferris and is yet another beautiful place worth visiting in West Virginia!
This wide waterfall flows into the Kanawa River. From an accessibility perspective, it's quite a manageable place to visit. However, if you're not visiting by boat, you should settle for some distant views of the falls.
Something that differentiates this particular waterfall from others in West Virginia is that Kanawa has water all year round. Notably, since the dam diverts some water to the power plant, the falls are less powerful during the dry season.
Hawks Nest State Park
Hawks Nest State Park is a 270-acre recreational area with a nature museum, aerial tramway, hiking trails, jet boat rides, and one of the most challenging whitewater rafting rivers in the country. There is also a 31-room lodge that features well-supplied suites, fine dining, and ample conference and meeting space.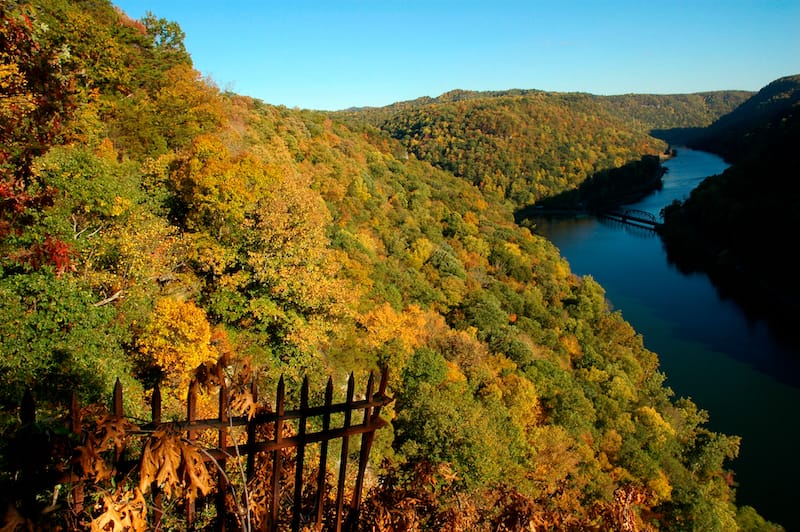 Hawks Nest is a scenic overlook just 10 miles north of the New River Gorge Bridge that offers a bird's eye view of the rugged New River Gorge National River below.
Though rafting will certainly keep you occupied, Hawks Nest State Park offers a variety of other activities. For example, you can take the aerial tramway from the top of the scenic New River Gorge canyon at Hawks Nest Lodge to the marina at the bottom.
Visitors can also take guided bridge walks, airplane rides, rock climbing, horseback riding, and bicycle rentals in the area.
Babcock State Park
With its 4,127 acres of breathtaking scenery, Babcock State Park is one of West Virginia's most popular locations. The Glade Creek Grist Mill, a fully-functioning version of the original Cooper's Mill that once stood on the property, is located 20 miles southeast of the New River Gorge Bridge.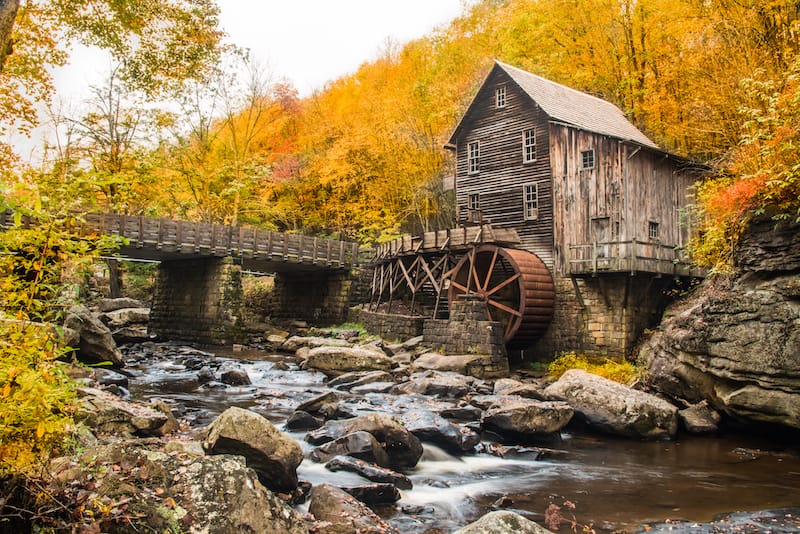 Nature photographers will absolutely love the Glade Creek Grist Mill at Babcock State Park, which is a quite popular destination for artists to capture the beauty of the area.
Whitewater rafting in the nearby New River Gorge, hiking, fishing, and mountain biking are all among the other activities available in the park.
Martinsburg
Regarded as "Gateway to the Shenandoah Valley," Martinsburg has been named the "fastest-growing city in the state." The city serves as the county seat for Berkeley County, located in the heart of the Eastern Panhandle.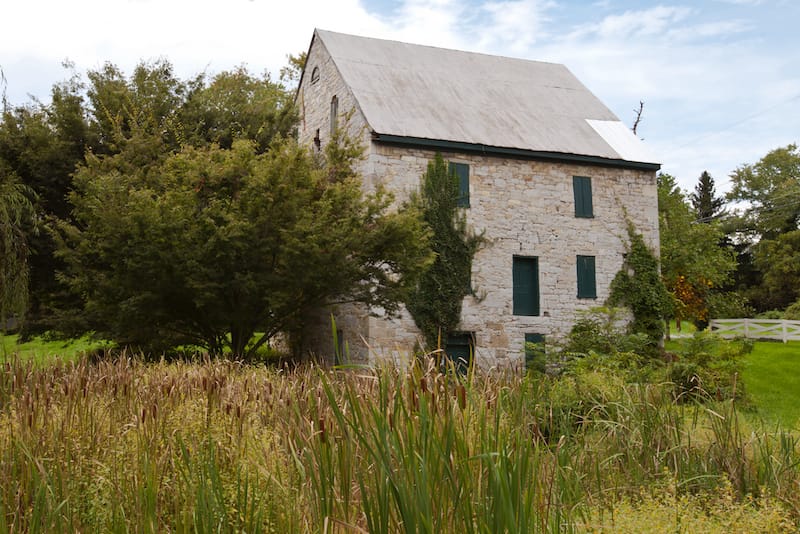 The area is famous for a few historical sites like the Adam Stephen House, Childhood Home of Belle Boyd, the R&O Roundhouse, etc.
When it comes to parks and recreation, 23,000 acres of Sleepy Creek Wildlife Management Area are accessible to visitors for outdoor exploration. The area offers hiking, birding trails, biking, boating, canoeing, kayaking, and fishing spots for its visitors.
Bluefield
Bluefield, located at the foothills of the Appalachian Mountains, has a lot to offer to its visitors these days as it tries to move beyond its coal mining past. Bluefield is a perfect place to live, work, and play because of its proximity to world-class fishing, hiking, and skiing destinations.
When in Bluefield, visit the Ridge Runner Train, a family-friendly attraction that runs from spring to early autumn in Lotito City Park.
The train runs on Saturdays and Sundays from 12 PM to 6 PM. Walking and biking paths, the Yakkity Yak playground, tennis courts, and other park amenities are all accessible nearby.
Gauley River National Recreation Area
The Gauley River National Recreation Area includes 25 miles of the Gauley River and 6 miles of the Meadow River, both of which flow through scenic gorges and valleys with a diverse range of natural and cultural features.
When the water from Summersville Dam is released in September, whitewater rafting enthusiasts flock to the Gauley River to experience what many consider to be one of the most exciting whitewater rafting experiences in the world.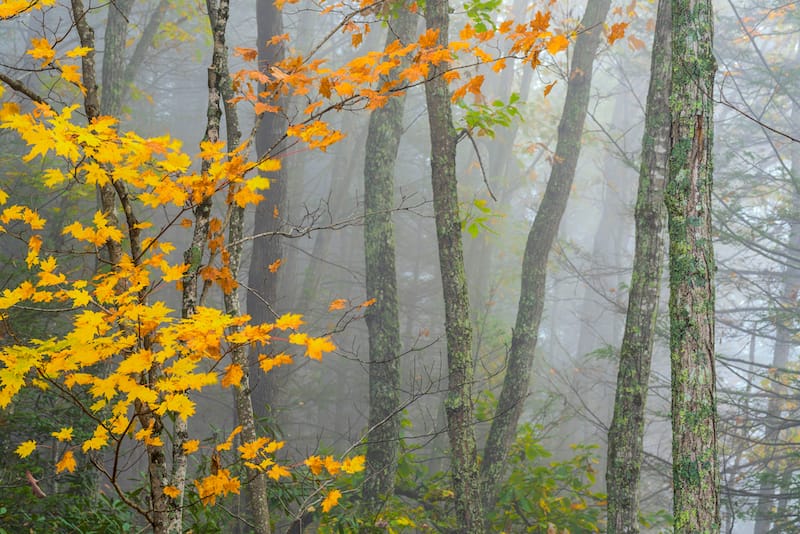 Gauley River is also prominent for having many unusual plant species, like Virginia Spiraea, Appalachian Blue Violet, and Balsam Squaw-weed.
Stonewall Jackson Lake State Park
The park has public hunting lands and an excellent fishing hole at the dam's foot. Stonewall Resort, Briar Point Campground, and Stonewall Marina are all located within the park. The visitor center at Stonewall Jackson Lake State Park is full of exhibits and information about the area.
The Stonewall Jackson Resort State Park, just 3 miles off I-79, is a secluded retreat surrounded by the rolling hills of Stonewall Jackson Lake. It has facilities to accommodate all ages.
These include an Adirondack-style lodge, cottages, campgrounds, a wide range of recreational sports (including boating and golf), and 3 restaurants.
Coopers Rock State Forest
Coopers Rock State Forest, opened in 1936, is home to some of Almost Heaven's most iconic views. The park, which is about 13 miles from Morgantown and located just off I-68, has canyon overlooks, picnic shelters, historical sites, 50 miles of hiking and biking trails, sandstone cliffs for climbing, cross-country ski terrain, a lake ideal for trout fishing, and a nearby river for rafting.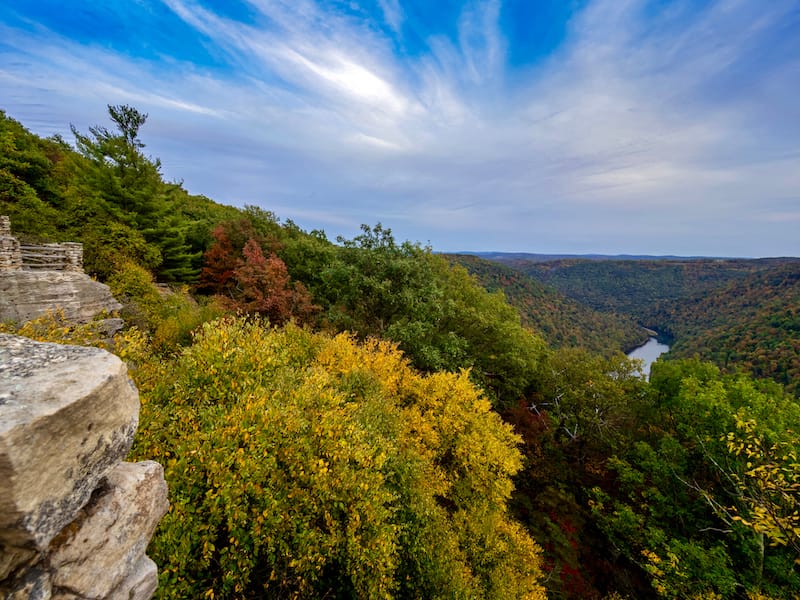 In case you plan to visit in the wintertime, note that the main gate to Coopers Rock State Forest is closed until April. You can park in the day-use parking area and the forest is still accessible by foot or bike.
The Greenbrier
The Greenbrier is a luxury resort in Greenbrier County, near White Sulphur Springs in the Allegheny Mountains.
The place has 710 guest rooms, 20 restaurants and lounges, over 55 indoor and outdoor activities, 36 retail shops, and overall 11,000 acres of land.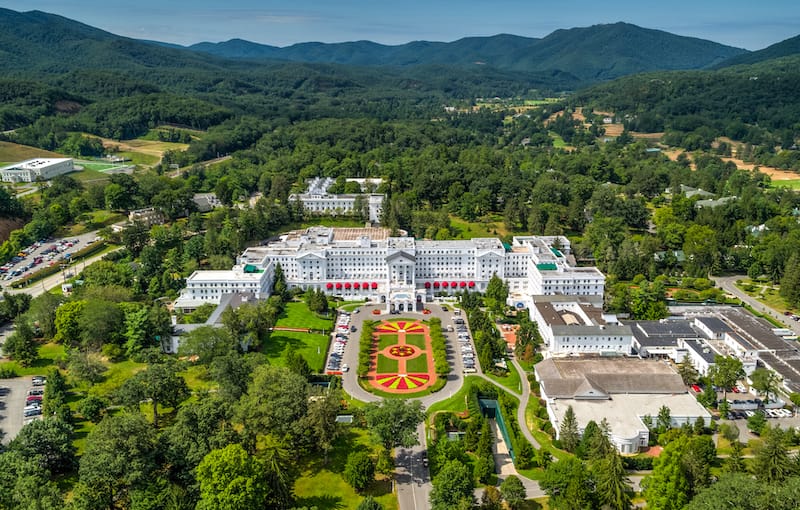 It provides spacious accommodations, private estate homes, shopping spots, golf courses, pools, tennis courts. From hiking through 11,000 acres of breathtaking mountains and a diverse selection of restaurants to gambling at the on-site casino and a tour of the Cold War bunker, there is indeed a lot that visitors and guests can do there!
Parkersburg
Parkersburg is the county seat of Wood County, West Virginia, and is one of the largest cities in the state (yet only has 31,000 people)!
One of the main attractions in Parkersburg is Blennerhassett Island, a historical site located just off the city's shoreline in the middle of the Ohio River. The island has lovely trees and well-kept grounds, making it a relaxing setting for horse and carriage rides offered by the mansion and museum.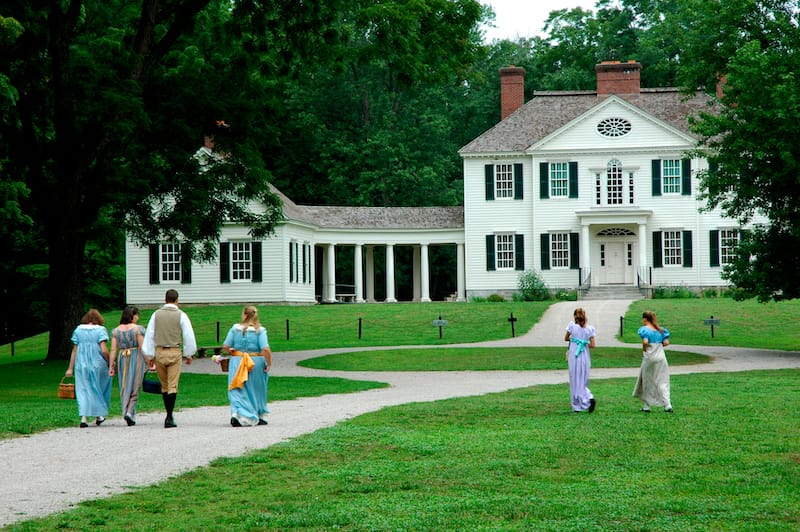 Another famous sight there is Fort Boreman Park. It's a state historical landmark that has been repurposed as a public area with scenic views of Parkersburg and the Ohio River.
Every year, thousands of locals and tourists come to learn about the history and participate in the activities available.
Huntington
Huntington is a city in West Virginia located at the base of the Ohio River and at the foothills of the Appalachian Mountains.
Transportation, steel processing, and shipping were once its primary industries, but healthcare, tourism, and finance have come to replace them in recent decades.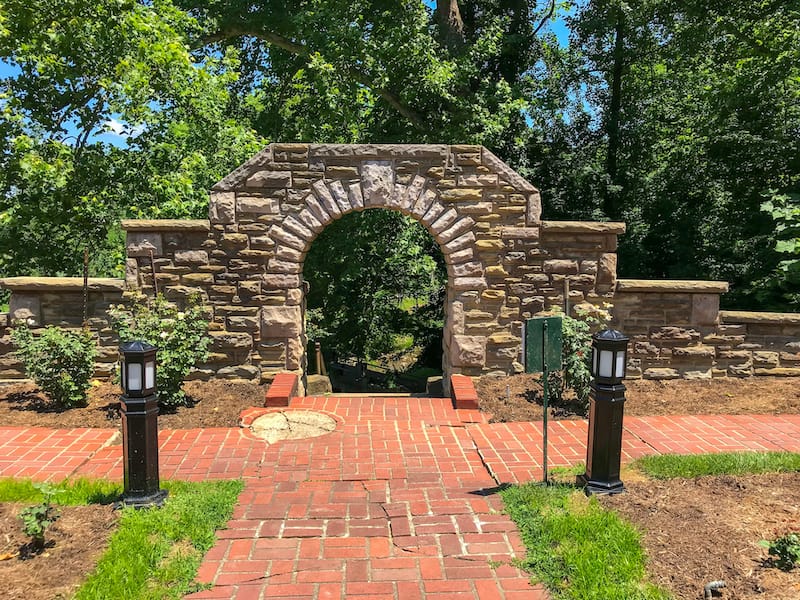 Visitors should take advantage of the city's numerous parks, which provide entertainment and an escape into nature's tranquility. A few technology and art museums, an amusement park, and fine-dining restaurants are also located in the city.
We hope that you found some really epic destinations in West Virginia to put on your WV bucket list!
What are your favorite places to visit in West Virginia? Let us know in the comments!
Additional West Virginia Travel Resources
Pin this Places in West Virginia Guide