One of the best things about West Virginia is that it is a beautiful state that is small in size and very manageable. These are the best weekend getaways in West Virginia – places that can help you make the most of the Mountaineer State!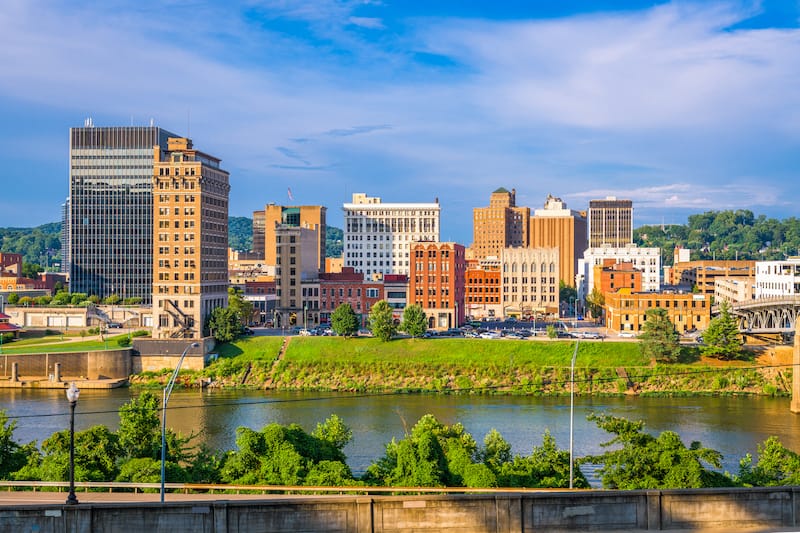 West Virginia is rugged and captivating for nature lovers. It also has its fair share of charming small towns and cities. We have tried to cover a diverse array of places to visit in West Virginia that make for fantastic weekend trips!
These weekend trips in West Virginia are all a quick drive from Ohio, Virginia, Maryland, and beyond. Did we miss any cool West Virginia weekend getaways?
Let us know in the comments below! Thanks!
Weekend Getaways in West Virginia
Berkeley Springs
Escape the hustle and bustle of the city in this tranquil and historic town of Berkeley Springs, where you will certainly reach a state of complete harmony between your mind and body.
Nestled in the West Virginia mountains, it is home to mineral springs, full-service spa centers, recreational activities to suit all tastes, art centers, and a vibrant nightlife.
Soak in historic Roman Baths in Atasia Spa, and you will return fully restored and rejuvenated.
After a relaxing day in the spa centers, head to the nearby Cacapon State Park, where 6,000 acres of land offers you plenty of outdoor activities, such as an 18-hole golf course, horseback riding, hiking, and biking trails, and a lake for fishing and swimming.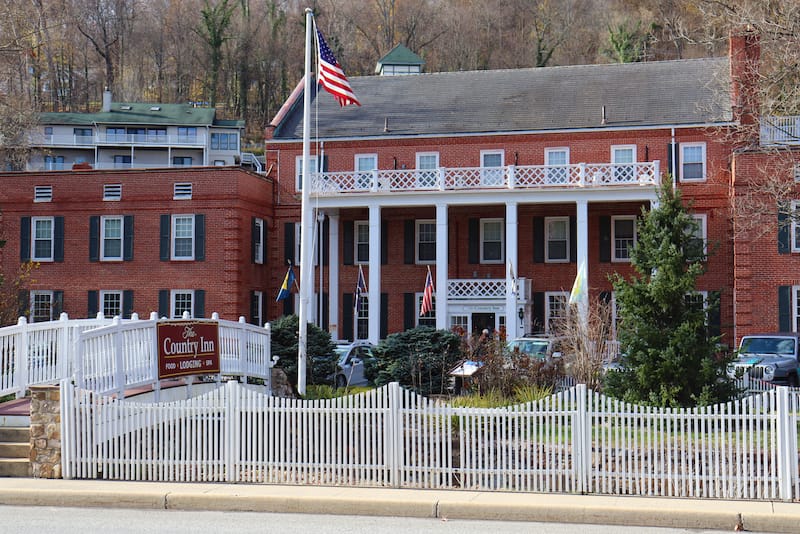 Berkeley Springs' next must-visit spot is Berkeley Springs State Park, where you will witness George Washington's bathtub, Lord Fairfax's Spring, and visit the Museum of The Berkeley Springs, full of exhibits and publications about the area's famous mineral springs.
This small art town is considered West Virginia's first art community, which allows you to discover unique local art, take cultural lectures, and view authentic exhibits.
Dine like a local in town's fine dining restaurants and round off your day while strolling in antique shops or picking a gift or two for your loved ones. There are plenty of things to do in Berkeley Springs and some charming, historic houses to stay in!
Harper's Ferry
Harpers Ferry, only an hour and a half apart from Baltimore and Washington D.C., is all about soaking up some history, awakening your adventurous spirit, and admiring the works of nature.
Hikers will surely appreciate the 5-mile-long moderately difficult Maryland Heights Loop and another moderate trail – the Loudoun Heights Trail, which offers mesmerizing scenery of Shenandoah and Potomac Rivers along the way.
Adrenaline junkies have a full range of challenging activities to choose from: mountain biking, ziplining, kayaking, tubing, paddleboarding, whitewater rafting, and more.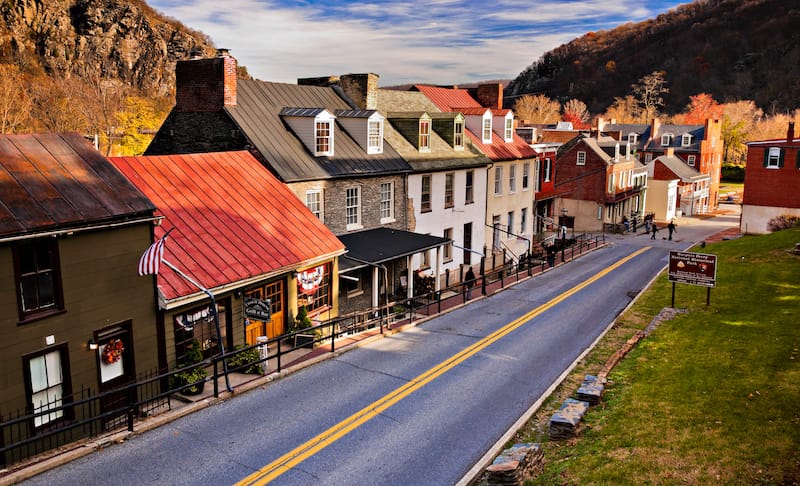 History enthusiasts should definitely pay a visit to Harpers Ferry National Historical Park, where a number of museums, one of which is the Civil War Living History Museum, will help you learn more about the area's role in the Civil War.
Explore the spooky side of the city while taking part in O'Be JoyFull Historical Tours and Entertainment.
Stroll in the historic Lower Town of Harpers Ferry, where 2-hour long walking tours full of creepy stories will make you skin crawl, or witness hair-raising wax figures in The John Brown Wax Museum.
Don't forget to pay your respect to nearby historic national battlefields of Antietam and Monocacy! Harpers Ferry is a great weekend getaway in West Virginia for those who love nature, history, and small-town vibes.
New River Gorge National Park
Nestled in the heart of the Appalachian Mountains, New River Gorge National Park is the true gem of wild and gorgeous West Virginia. The Park is located 50 miles along the New River, one of the world's oldest rivers, which runs through the 1000 foot deep New River Gorge.
It is home to rich biodiversity, containing over 1,400 diverse plant species.
New River Gorge National Park offers various nature programs to admire the surrounding mesmerizing flora and witness the most diverse plant assemblage of any river gorge in central Appalachia.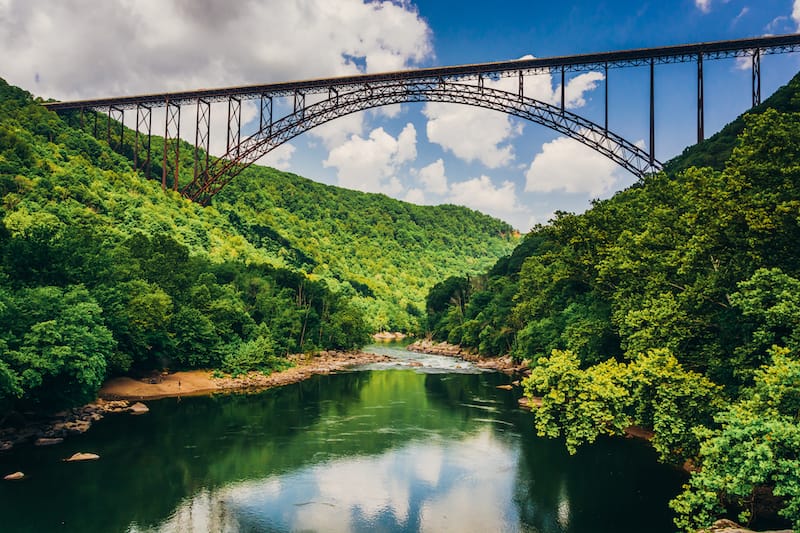 Take part in National Park Foundation programs to not only admire the scenic beauty of the area but also to appreciate the West VA National Park's true potential for your health and wellness.
Ignite your adventurous spirit while enjoying all of the park's wild and exciting activities, including whitewater rafting and kayaking on the New River, rock climbing on the Nuttall Sandstone cliffs, hiking on hundreds of miles of scenic trails, mountain biking, camping, and so on.
You will also find some of West VA's most beautiful waterfalls nearby!
The Greenbrier
In White Sulphur Springs, West Virginia, you will find The Greenbrier, a luxury resort that opened in 1913 with large historical significance to the state.
The resort is situated in an area that was formerly known for its mineral-rich waters (since 1778!) but today, it is more known for its beautiful rooms, 20+ restaurants and lounges, 36 retail shops, and over 55 outdoor and indoor activities!
It truly is like its own town and is one of the best weekend destinations in West Virginia!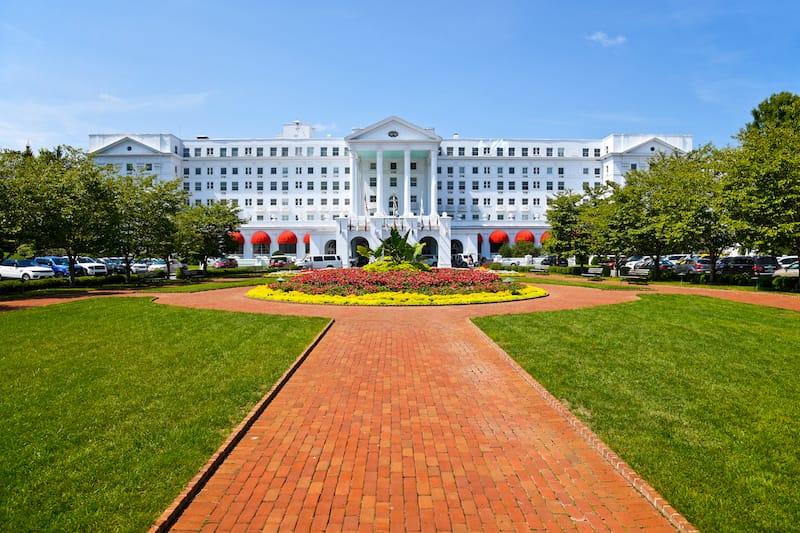 Twenty-six Presidents have stayed at The Greenbrier and it also has an underground bunker that acted as an emergency shelter for Congress during the Cold War.
Charleston
Plan your next weekend trip to Charleston, the capital of gorgeous West Virginia, where your modern weekend will be enhanced with some historical and cultural touches.
One of the town's must-visit places is the West Virginia State Capitol, where free guided tours will make you appreciate the Italian Renaissance-styled building.
Make sure to visit other historic statues and buildings on capitol grounds and admire their authentic architectural style… it is one of the best things to do in Charleston WV!
Stroll on historic Capitol Street, where you will find a number of local eateries, antique shops, art galleries, public libraries, and much more.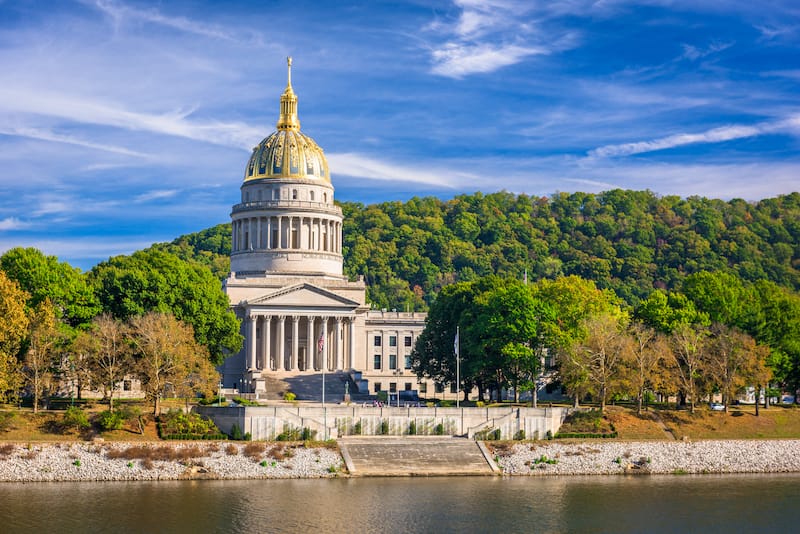 For outdoor recreation activities, pay a visit to the nearby (and picturesque!) Kanawha State Forest, where the 25 mile-long trail offers biking, hiking, and walking opportunities.
Or, you can simply sit back amidst huge canopy trees, enjoy nature, and have a relaxing picnic with friends.
For getting acquainted with the area's rich heritage, pay a visit to the town's cultural center, the West Virginia State Museum, where you can also find various exhibits showcasing war history facts and Appalachian culture.
Discover the West VA state capital's unique art, visit the ElectricSky Theater, enjoy a mesmerizing performance by West Virginia Symphony in the Clay Center, or shop for West Virginia-made products and fresh produce in Capitol Market (located inside of an old train station).
Charleston is an epic city break in West Virginia!
The Resort at Glade Springs
Endless West Virginia adventures await you at The Resort at Glade Springs, a full-service mountain resort near New River Gorge. The 4,100 acres of private land offers various lodging opportunities, from rooms at the Inn to vacation rentals amidst a serene setting.
Nearby Winterplace Ski Resort is a real winter wonderland where you can enjoy winter at its best through skiing and snow-tubing on WV's best slopes.
Visitors can also enjoy plenty of winter-friendly activities such as an indoor pool, bowling alley, movie theater, fitness center, full-service spa, hot tub, and sauna, etc.
The resort's outdoor activities will satisfy the most adventurous spirit by offering archery, an escape room, geocaching, laser tag, hiking and biking trails, fly-fishing, tennis and golf courses, etc.
Level up your dining experience in scenic Glade's Grill or Bunkers Sports Bar while admiring the awe-inspiring West Virginian sunsets.
Enjoy a leisure family boat ride in Mallard Lake to admire WV's gorgeous surrounding scenery and before leaving, make sure to visit the nearby majestic New River Gorge National Park for exquisite memories!
Snowshoe Mountain Resort
Located west of Shenandoah National Park across the border is Snowshoe Mountain Resort, a place that should be your top pick when it comes to planning the perfect family getaway.
The most exciting winter adventures await you at Snowshoe, including skiing, snowmobiling, snowshoeing, snow tubing, night skiing, etc.
Head to Cheat Mountain Ridge Trail for exhilarating adventures and feel the thrill of ultimate off-road machine driving while admiring the surrounding mesmerizing greenery.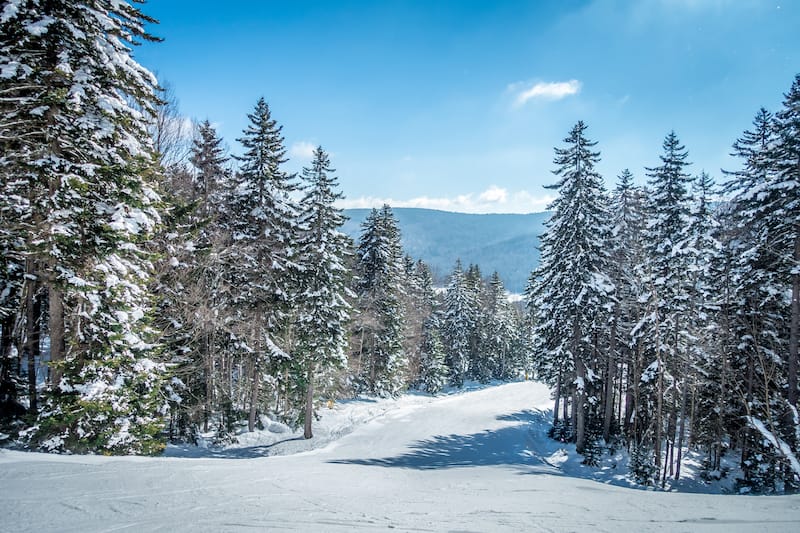 Challenge yourself at Raven Golf Club and master clay shooting basics in 25-shoot courses in red spruce, maple, and birch forests.
Discover Shaver's Lake, the resort's true gem, while kayaking, paddle boarding, canoeing, or simply boating on its serene waters.
Thrill-seekers should not miss the opportunity of experiencing the wildest adventures in Snowshoe Bike Park, a certified IMBA Ride Center. Get the bird's eye view of the resort from scenic lift rides or discover up close the Snowshoe's rugged forests through Segway tours or horseback riding.
Take part in yoga classes to stretch your body after having an exhausting day on the slopes or simply spend your evening relaxing by the pool or rejuvenating in the spa.
Parkersburg
Nestled between the confluence of Little Kanawha and Ohio rivers, Parkesburg is a thriving river town, ready to amaze its visitors with a fascinating history and exciting attractions.
One of the must-visit spots is Blennerhassett Island, where you can visit Blennerhassett Island Historic State Park, home to the historic Palladian Mansion and Museum, where you can learn more about Aaron Burr's conspiracy.
The West VA park also offers horse-drawn wagons, scenic hiking trails, Island Belle sternwheeler boat, etc.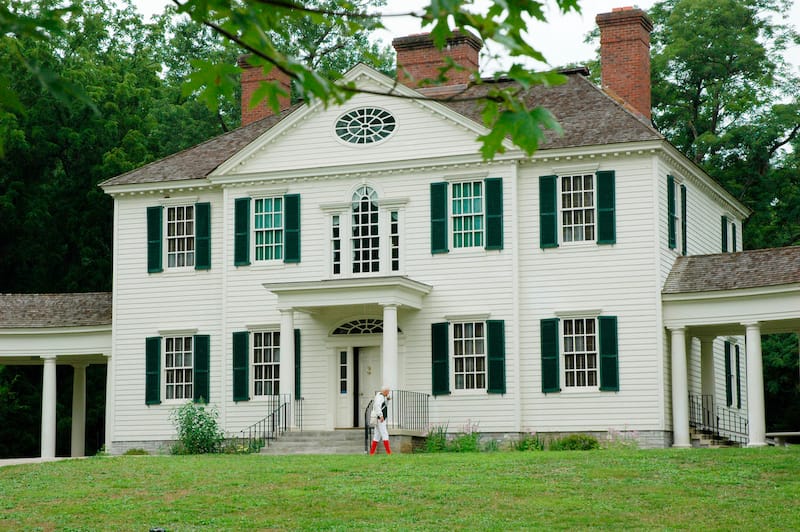 The town has a site for riddle enthusiasts, the Escape Room WV, a mysterious locked room where the only way out is to solve all the riddles. Make sure not to miss Point Park Music Series to enjoy free live music organized every summer.
If you visit during the fall, find out where the local apple orchards are and pay a visit to one for some local cider, apple pie, and more!
Tour six galleries of Parkersburg Art Center (WV's oldest gallery), explore the town's rich history in the Oil and Gas Museum, enjoy breathtaking views of the Mid-Ohio Valley, have a picnic in Fort Boreman Historical Park, or travel back in time while strolling the Julia-Ann Historic Square District.
Never leave Parkersburg without trying award-winning amber ale beer in the North End Tavern & Brewery! The city truly is one of the best weekend getaways in West Virginia!
Canaan Valley Resort
Looking for a perfect location with endless year-round activities? If so, then you should definitely consider planning your next trip to Canaan Valley Resort, where many adventures await you!
The resort offers lodging opportunities for every occasion, from mountain cabins to scenic campsites.
Visitors can enjoy wagon rides, wall climbing, geocaching, fishing, playing tennis, golf or basketball, swimming in outdoor or indoor pools, etc.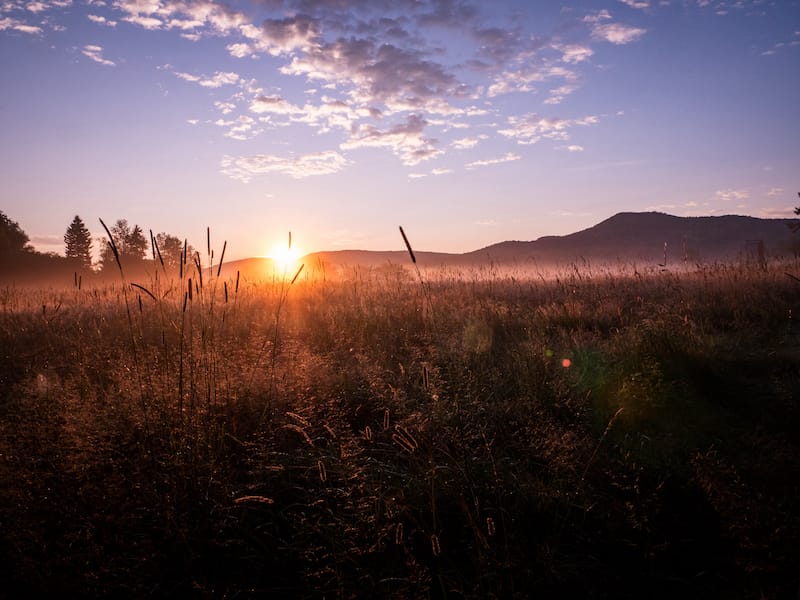 Make your trip a more exciting one while trying your luck in clay shooting at the sporting range.
Admire the breathtaking scenery along with abundant wildlife while hiking or biking along 18 miles of marked trails, most of which are linked to Monongahela National Forest. Get a birds' eye view of the surrounding Allegheny Mountains from a chairlift ride.
With its ideal snow conditions, Canaan Valley offers plenty of activities you need to add to your winter bucket list, which includes skiing, snowboarding, snow tubing, ice skating, cross country skiing, and snowshoeing.
Nature lovers need to visit nearby Blackwater Falls, Dolly Sods Wilderness Area, and Seneca Caverns to return with one-of-a-kind memories!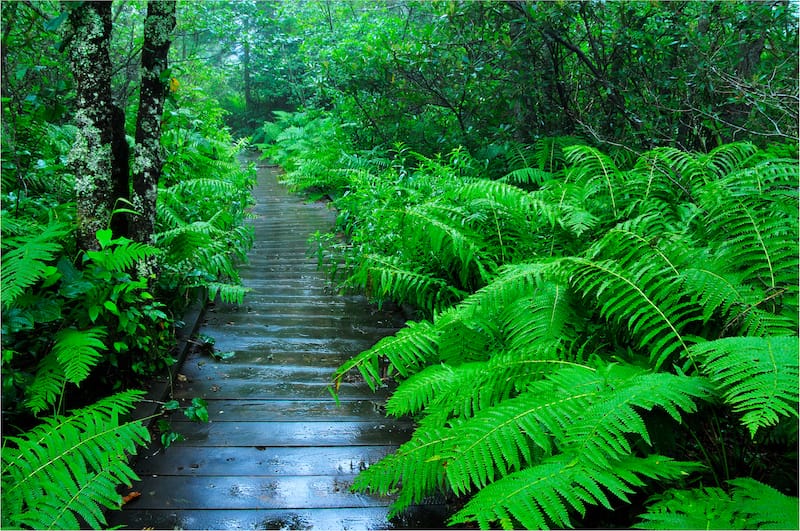 Morgantown
Plan your next perfect low-key weekend in this sports-loving city of Morgantown, home to West Virginia University (WVU), where you can explore the area's natural assets and enjoy plenty of thrilling outdoor activities.
Cheering fans can catch some football at Mountaineer Field at Milan Puskar Stadium or basketball at the WVU Coliseum.
This small city also has something to offer for night owls, such as bars and lounges, as well as the Iron Horse Tavern for beer lovers and Forks of Cheat Winery for wine lovers.
For exploring the town's creative side, your top pick should be the Art Museum of WVU and Mesaros Galleries for contemporary art.
Get an adrenaline rush while riding whitewater rapids in Cheat Canyon or hiking on the Caperton Trail along the Monongahela in Dorsey's Knob Park.
History buffs will surely appreciate the top views of the Cannon Hill, which served as a Civil War site, and be in awe after exploring the pharmacy items dating back to the 18th-century in Cook Hayman Pharmacy Museum.
Year-round activities also include fishing on Big Bear Lake or in Cheat Lake and bird watching in Coopers Rock State Forest.
Charles Town
Spend a West Virginia weekend in Charles Town, a thriving travel destination that was founded by President George Washington's youngest brother and has something to offer for everyone!
The town stands out for its 18th-century, still-standing Colonial-era and ranch-style wooden houses, which embrace the majority of the town's architectural wonders.
The Hollywood Casino at Charles Town Races is considered the central hub of all the exciting activities. It offers Vegas-style casino gaming, fine dining restaurants, a private theater, and a comedy club.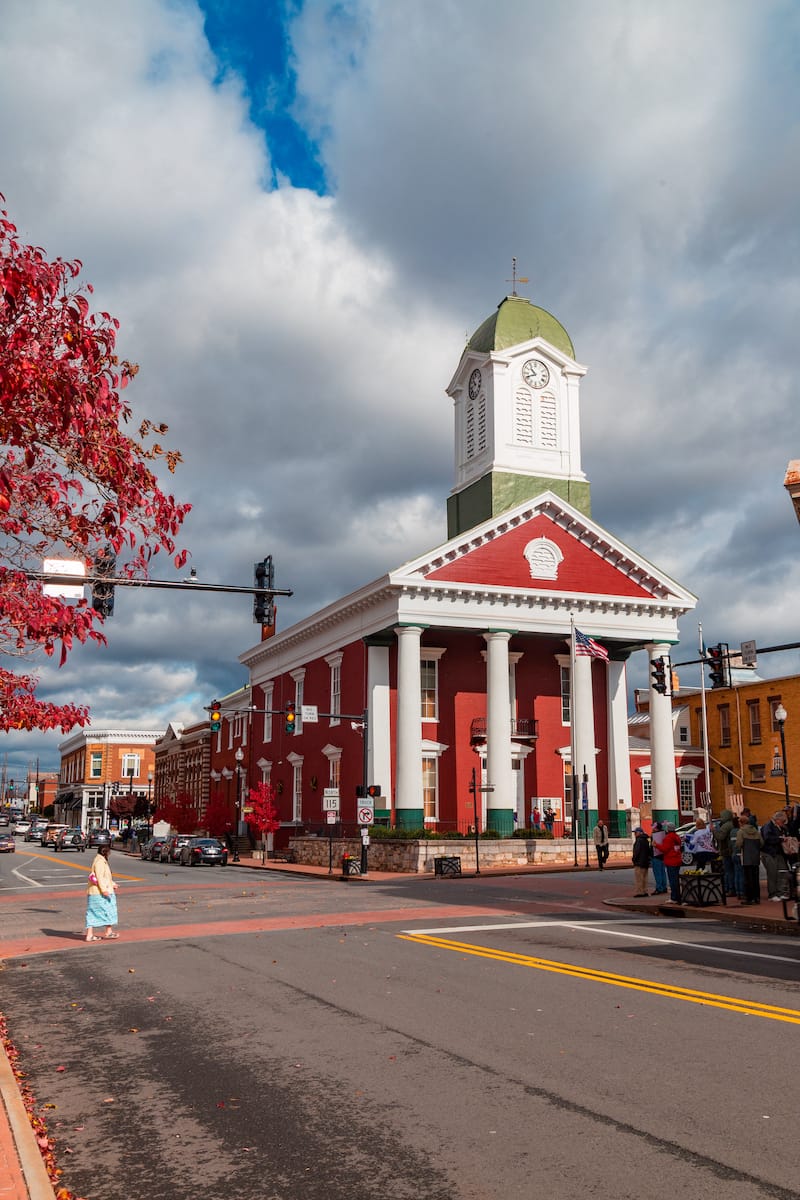 Head to Happy Retreat Estate, home of Charles Washington, to discover the Federal/Greek Revival style of this historic mansion, where various festivals and special events are organized annually.
Whether you are a fan of French, Mediterranean, Spanish, Middle Eastern, Greek, or Mexican cuisine, Charles Town has you covered with plenty of its dining options.
Wheeling
As West Virginia's first state capital, this city of Wheeling is steeped in history where the city's past is still kept alive.
In this town, history meets modern in a unique way in vintage Capitol Theater or in the Centre Market district, which features historic art galleries, antique shops, and vintage-style restaurants.
Travel back in time while strolling on still operating Wheeling Suspension Bridge (built in 1849) or visit the ancient graveyard of prehistoric West Virginians in Grave Creek Mound (constructed between 250-150B.C.).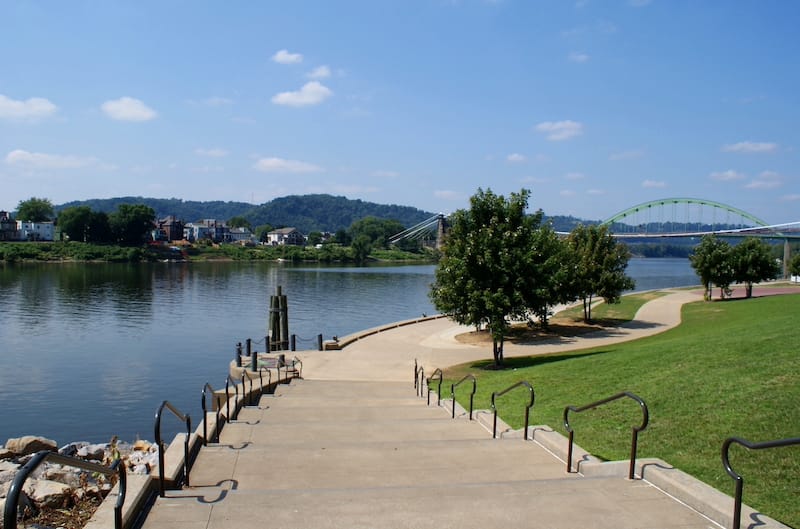 Pay a visit to West Virginia Independence Hall, Victorian Old Town's Eckhart House, or the Museums of Oglebay Institute for admiring unique art and learning more about Wheeling's powerful history. There seriously is a lot to do in Wheeling and I have been there countless times!
For extra fun, head to either Wheeling or Grand Vue Parks, which offer seasonal activities from ice skating to swimming, dual ziplining, tennis, and mini-golf.
Get your hiking boots and get prepared to explore Wheeling's streams and rivers on your own and spend a whole day hiking and biking on the historic Heritage Trail System.
West VA Whitewater Rafting Trip
Your trip to West Virginia won't be complete without enjoying whitewater rafting adventures. Those who haven't yet tried, start from the Upper New River, which has comparably calmer waters (Class I and II rapids) and is perfect for learning rafting techniques.
Get ready to admire the breathtaking scenery of New River Gorge along the way while having safe float trips on the Upper New River.
On the other hand, rides on deeper Lower New River, which has a mix of calm and rough (Class IV) rapids, would appeal to more experienced rafters.
Plan your trip in the spring for an adrenaline-filled ride over Class V rapids or in the fall to admire the surrounding mesmerizing colorful foliage around the 876-foot-high New River Gorge Bridge.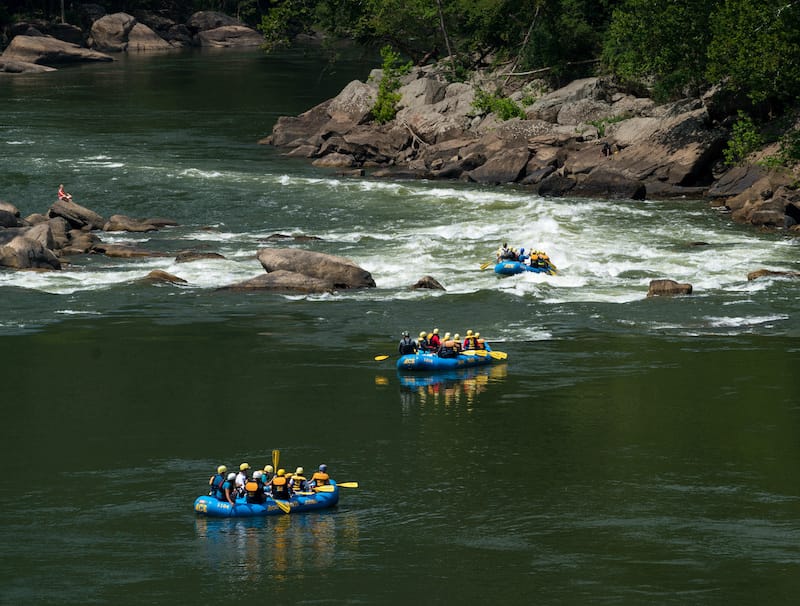 Your ultimate extreme ride will be guaranteed on Upper Gauley, constantly featuring Class IV and V rapids, which are suitable only for skilled rafters who can endure those 60 rough rapids in between huge boulders.
The wildest adventures are awaiting you during late October in "Gauley Season," where water from Summersville Dam makes the most extreme whitewater.
To make your ride extra exciting, combine your trip over the Upper and Lower Gauley (with calmer rapids) for either a thrilling or relaxing ride while enjoying the surrounding breathtaking scenery in both cases.
What are your favorite weekend getaways in West Virginia? Let us know your top West Virginia weekend trips in the comments! Thanks!
More West Virginia Travel
Pin this West Virginia Weekend Trips Guide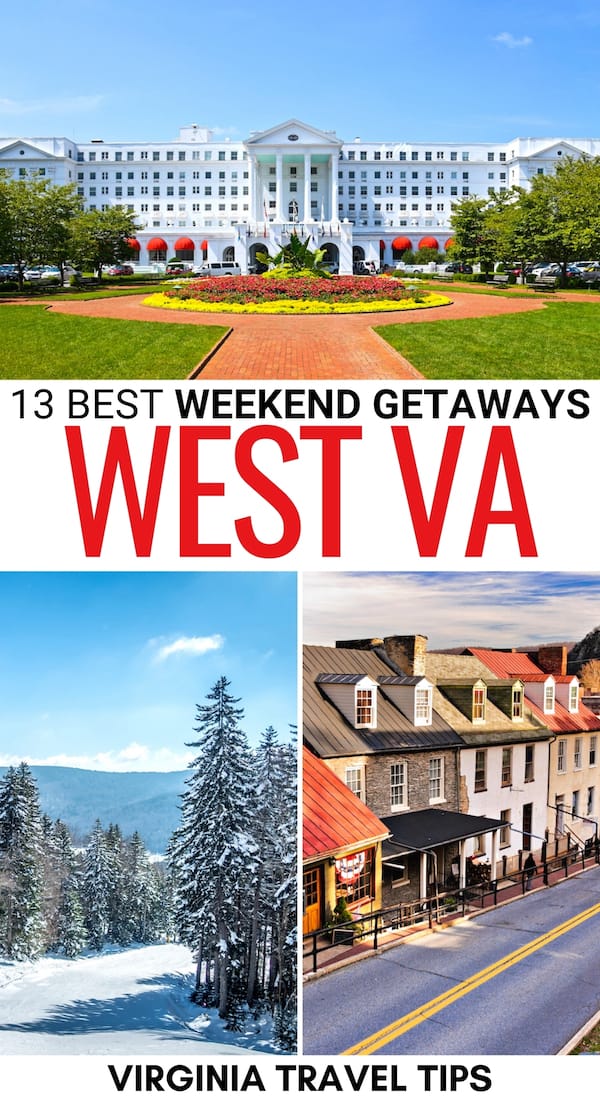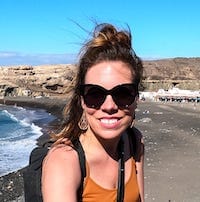 Megan is a travel blogger and writer with a background in digital marketing. Originally from Richmond, VA, she has lived all around the world (including Germany, Finland, Norway, etc) but her heart always finds its way back to Virginia. This blog is to help encourage travelers to explore the great state of VA… and its wonderful neighbors! Megan has written for or been featured by National Geographic, Forbes, Lonely Planet, Fodor's Travel, the New York Times, and more. She has visited 45 US states and 100+ countries… and wholeheartedly believes that Brunswick Stew is probably the greatest food to ever exist.