Known best as the site of James Madison University, Harrisonburg, Virginia is a vibrant and diverse community for anyone looking for a unique experience.
These are the best things to do in Harrisonburg VA (for first-time visitors)!
Are you planning your trip to Harrisonburg last minute?
If you're traveling to Harrisonburg last minute, you want to ensure you have lodging ahead of time! Below are some of our top picks in town!
Best Hotels in Harrisonburg:
🚗 Looking for the best way to get around VA? Click here to check rental car rates for Virginia!
Here, you'll get a taste of American history with its museums and monuments while enjoying the modern atmosphere at its many restaurants and art galleries.
Those who are looking for an outdoor adventure will surely find what they're looking for on a trip to Harrisonburg, too, as it's located within the breathtaking Shenandoah Valley.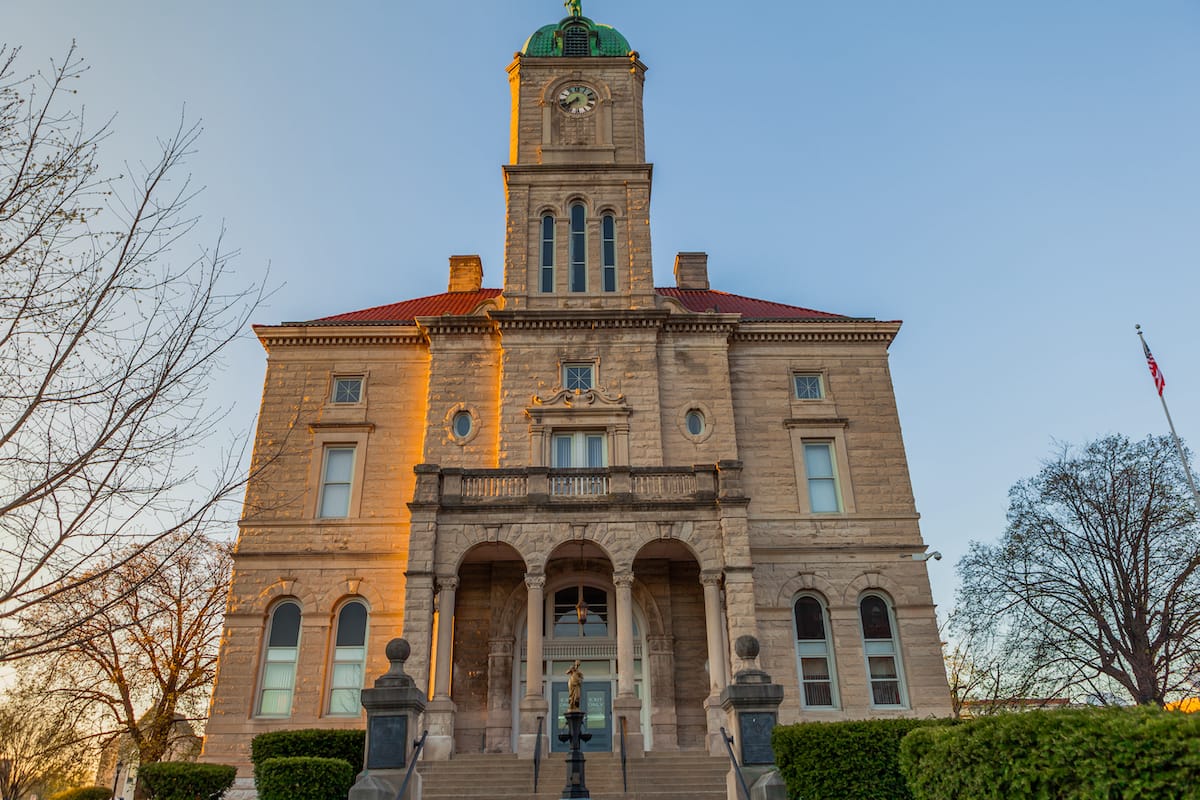 In short, no matter what you're looking for in a small town, you're bound to find it in Harrisonburg. Here are the top locations and activities that you shouldn't miss when you visit Harrisonburg.
Best Things to Do in Harrisonburg
1. Visit the Virginia Quilt Museum
Quilts have been a part of American culture since the 17th century, and are cherished as beautiful reminders of art and culture.
The Virginia Quilt Museum houses some of the most intricate quilts found throughout American history.
Aside from displaying these precious relics, the museum – an exquisite 1856 building – also offers a variety of events, as well as special tours that not only shed light on the art of quilting but also show how the establishment preserves the dazzling artifacts.
View this post on Instagram
The museum is open to visitors Tuesdays-Saturdays from 10 PM to 4 PM.
Address: 301 S Main St, Harrisonburg, VA 22801
2. Take an Adventure with Terra Overland
Are you ready for a thrilling, out-of-the-ordinary experience? Try overlanding with Terra Overland! On this adrenaline-pumping adventure, you will be chauffeured across off-road terrain in a 4×4 adventure vehicle.
You'll go through the lush forests of the George Washington National Forest, cross farmlands, drive up steep inclines in the Appalachian Mountains, and see amazing views of Shenandoah National Park, Massanutten, and West Virginia.
For a more hands-on experience, choose the "Adventure Driver Upgrade," which lets you be in the driver's seat on the dirt trails!
The expert guides will give you information about the area you are exploring and either let you sit back for the ride as they take you on one of the many routes you can choose from or coach you through how to drive off-road, if you're up for the challenge of getting behind the wheel!
If you want a longer adventure, you can rent a Jeep with all the necessary equipment for overnight camping, including shelters, portable toilet, solar panel energy, stove, refrigerator, and all basic camping and cooking equipment– you just need to bring your food and clothes!
Terra Overland sets you up with exactly what you need for an epic overlanding adventure. Click here to book your trip with Terra Overland now!
3. Go Fly Fishing in Harrisonburg
If you're an adventurous soul and want to take to the outdoors, fly fishing is a good place to start!
With Middle River Outfitters, you can head out from anywhere in the Shenandoah Valley (including Staunton, Waynesboro, Lexington, Charlottesville… and beyond!) for a trip into the lush wilderness and the chance to go fly fishing with an expert!
This region of VA is home to several species of fish, and most notably brook, brown, and rainbow trout.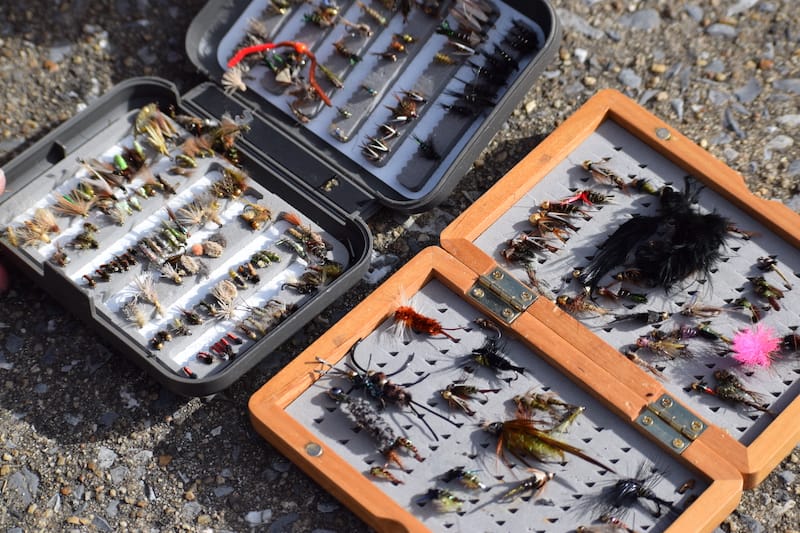 You can customize a trip to the South Fork of the Shenandoah River (that spans over 96 miles) where fly fishing is super popular or somewhere a bit more off the path in the region.
Middle River also organizes trips for catching smallmouth bass in the Shenandoah Valley.
Click here to find out more about fly fishing in Harrisonburg!
4. Check Out the 150 Franklin Street Gallery
Merely a short walking distance from the Arts Council of the Valley stands the 150 Franklin Street Gallery.
With nearly 30 years of history, the gallery boasts an expansive collection of artwork, ranging from paintings to sculptures and more.
Aside from its permanent collections, the gallery also hosts exhibits from both local and nationwide artists, with a focus on African art.
View this post on Instagram
Additionally, it is known for being the first multicultural gallery of its kind in Harrisonburg, specializing in the fine arts.
The location is also used to strengthen the community spirit by offering reading and book signing sessions as well as social gatherings.
5. Explore the Discovery Museum
Founded in 2002, the Explore More Discovery Museum (formally the Harrisonburg Children's Museum) is known for its innovative approaches to learning for children.
With "children learn through play" as their motto, the non-profit museum offers various interactive multi-sensory experiences developed to hone children's learning abilities through immersive play.
View this post on Instagram
The museum's activities are designed for children ages 8 and up, including a TED-Ed club, cooking classes, Lego leagues, preschool programs, and much more.
Explore More also offers a wide variety of exhibits, as well as membership programs. Make sure to check out their online gift shop for great learning packages.
Play sessions can be booked Wednesdays – Saturdays: 10:00 AM – 12:00 PM | 12:30 – 2:30 PM | 3:00 – 5:00 PM. Be sure to check the website for the calendar of events, and keep in mind that registering beforehand is required.
Address: 150 S Main St, Harrisonburg, VA 22801
6. Stop by the Dream Come True Playground
The Dream Come True Playground is the result of efforts made by a Girl Scout troop that wanted to build a park meant for all children regardless of their abilities.
This all-inclusive playground is full of swings, draw walls, rest areas, and more.
But what truly makes it stand out is the Liberty Swing, which is designed for children in wheelchairs, making their special dream of swinging in a park come true.
The fully-accessible playground is open every day from 8 AM to 9 PM and is meant for children ages 2-12.
7. Check Out James Madison University
Established in 1908 and named after the fourth U.S. President, JMU is one of the most well-known public research universities in America.
Made up of 7 colleges, it offers more than 110 degree programs on multiple levels.
Its campus covers more than 700 acres of land and houses freshmen. JMU has a graduation rate of over 83% and has been voted as one of the happiest universities in the nation.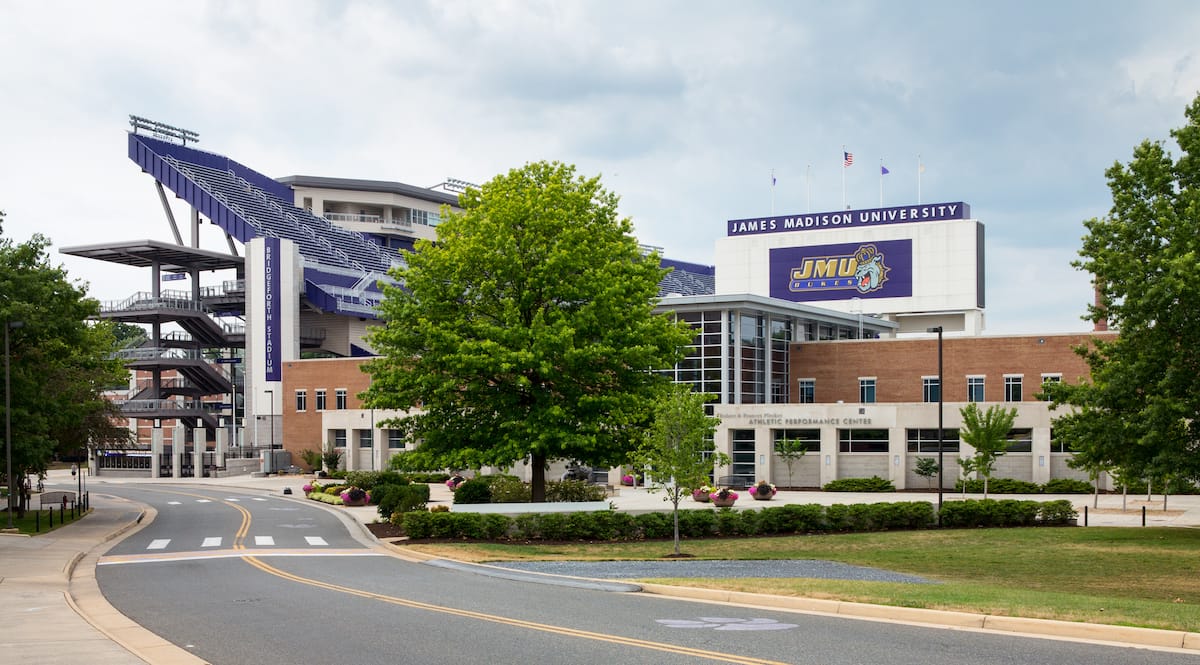 It is also known for the Dukes, its athletics teams, as well as The Breeze, a student-run newspaper with 100 years of history.
Whether you're looking into JMU as a prospective university or you simply want to learn more about its history, you can check out the website for events taking place at the school.
Address: 800 S Main St, Harrisonburg, VA 22807
8. Peruse the artWorks Gallery
ArtWorks Gallery, located inside the School of Art, Design, and Art History in Harrisonburg, is an art gallery operated by students from JMU.
It features exhibitions from graduate and undergraduate students and is known for its unique internal architecture including moving exhibits that are updated every 21 days.
The gallery also serves as a networking ground for local artists and offers internship opportunities to students who wish to be more involved in art and artistic environments.
View this post on Instagram
Virtual exhibits are available online. ArtWorks is open from 2-4 PM on Wednesdays and Thursdays, and from 12-2 PM on Fridays and Saturdays. This applies to the academic year only.
Address: 131 W. Grace Street, 131 Chesapeake Ave, Harrisonburg, VA 22807
9. Discover the Shenandoah Spirits Trail
Are you a fan of beautiful rural trails and alcoholic beverages? Then the Shenandoah Spirits Trail is the perfect opportunity to explore Virginia outdoors while tasting delicious beverages in the Valley's breweries, distilleries, and wineries.
The trail also runs through various historic monuments and food joints, ensuring a fulfilling experience while supporting small local businesses.
Taste delicious "spirits" from Brothers Craft Brewing, Three Notch'd Valley Collab House, Restless Moons Brewing Company, the Friendly Fermenter, and more.
Worried about getting lost? Don't be! The entire trail is mapped out and available as a pocket map through the Shenandoah Spirits Trail website.
10. Visit the White Oak Lavender Farm & The Purple WOLF Vineyard
Inhale, Relax, Exhale. This is the motto behind White Oak Lavender Farm & The Purple WOLF Vineyard, a family-run farm in the heart of the Valley.
Open every day of the week from 10 AM to 5 PM, the farm offers a wide variety of lavender-based items, such as wines, lavender plants, culinary, bath, body, and spa products, and various accessories.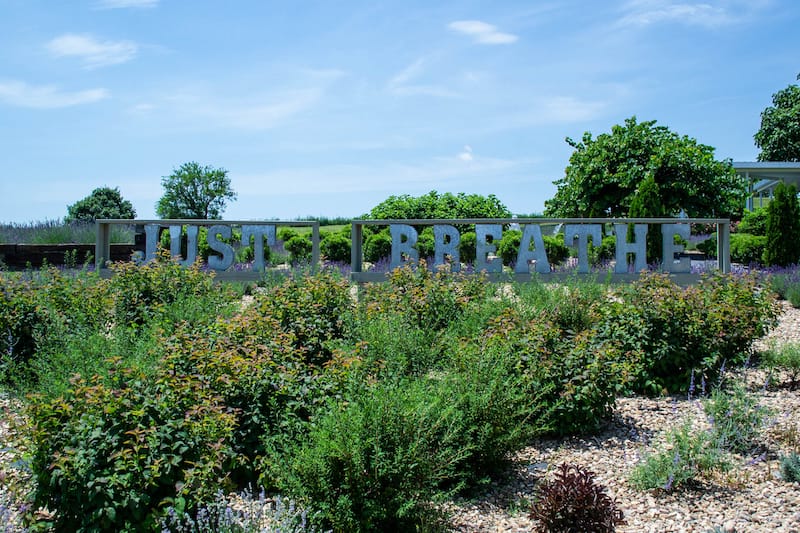 ll products are available to retail or wholesale. They also organize classes, field trips, weddings, and other events. Wine enthusiasts are also welcome to join the farm's exclusive wine club.
Address: 2644 Cross Keys Rd, Harrisonburg, VA 22801
11. Rejuvenate at Edith J. Carrier Arboretum
The Edith J. Carrier Arboretum is a 125-acre woodland and botanical garden located on the JMU campus. With a mission to generate interest in the natural world, the arboretum is open to the public every day from dawn to dusk.
Those who wish to visit from Blacksburg and Washington D.C. can use the Virginia Breeze Bus Lines, which are available daily.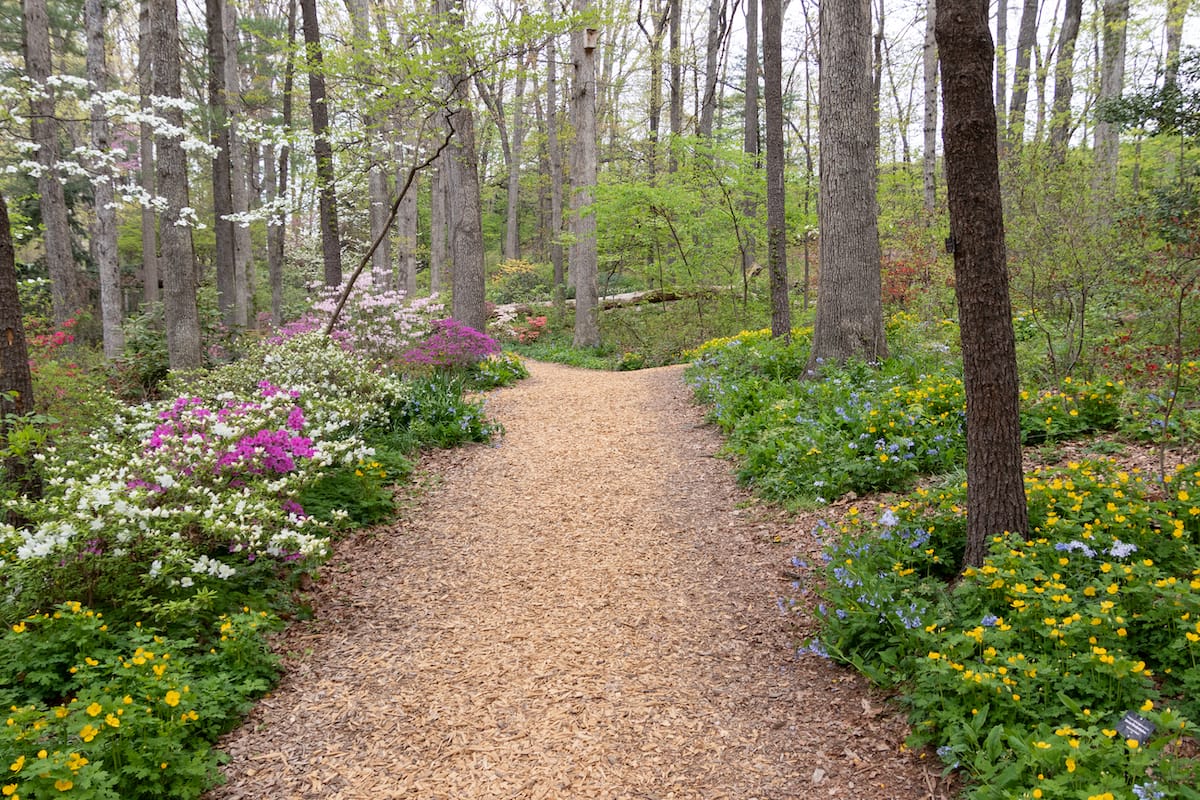 Neighboring the woodland is the Frances Plecker Education Center, which is open Monday – Friday, from 8 AM – 4 PM.
The arboretum also has special packages available for wedding photography sessions.
12. Go Shopping at the Harrisonburg Farmers Market
The Harrisonburg Farmers' Market is your one-stop shop for fresh, organic produce, as well as various crafts made by Harrisonburg locals.
Held once over summer and once in winter each year, this farmers' market is a haven for anyone looking for in-season produce, baked goods, meat, and everything in between.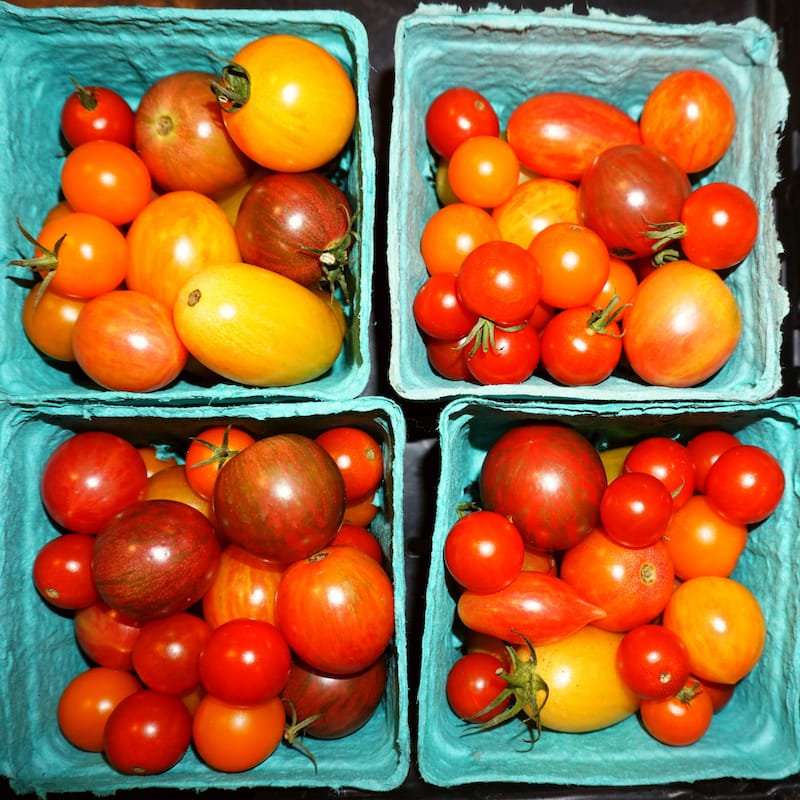 Keep in mind that the summer market is open from April to Thanksgiving on Tuesdays and Saturdays (8 AM – 1 PM) and the winter market is open December through March from 9 AM – 1 PM, only on Saturdays.
It is located at 228 S Liberty St and has wheelchair accessibility.
Address: 228 S Liberty St, Harrisonburg, VA 22801
13. See the Joshua Wilton House
Nestled in the Old Down district of Harrisonburg is the Joshua Wilton House, a Victorian home once belonging to its namesake and builder, an influential figure in Virginia.
On its 100th anniversary, it was restored as an inn and restaurant and has been active ever since.
View this post on Instagram
It comprises 5 rooms, each adorned with beautiful décor, a sunroom, a brick patio, an event space, and meals, which are among some of the highest-rated in the Valley.
It is open Tuesday – Saturday, 4:30 PM – 8:30 PM. It has dine-in and curbside pickup service options but does not have delivery.
Address: 412 S Main St, Harrisonburg, VA 22801
14. Learn More at the Mineral Museum
The James Madison Mineral Museum is located in the Memorial Hall of JMU (close to entrance E).
The museum houses an impressive collection of over 600 crystal and gemstone mineral specimens both from the United States and various corners of the world.
The specimens are divided into two groups: a systematic collection and a locality collection.
The museum is open Monday – Friday, 8 AM to 4 PM, and can be accessed through the Grace St. side of the building. Entrance is free, and parking options include parking meters or visitor passes.
Address: 1301 Carrier Dr, Harrisonburg, VA 22807
15. Stop by the Hardesty-Higgins House Visitor Center
The Hardesty-Higgins House Visitor Center located at 212 S Main St. is a must-visit for anyone wishing to know more about the city. Once owned by Harrisonburg's first mayor, it now acts as a visitor center and museum.
The visitor center offers services from tour guides and includes the famous Heritage Bakery and Café, the Virginia Craftsman Showroom, and more interesting areas.
Dining, translation services, and museum scavenger hunts are also available. Additionally, it also offers a virtual house tour. The Visitor Center is open Monday – Sunday (9 AM-5 PM).
Address: 212 S Main St, Harrisonburg, VA 22801
16. Get Fueled at Shenandoah Joe
Shenandoah Joe has been a household name in the Valley for many years. What started out as a small operation has now grown into a fully-bloomed business, supplying the finest coffee to various retailers and restaurants around town.
Fully dedicated to the art that is coffee roasting, all of Shenandoah Joe's coffee is hand-roasted in the old-school way, which ensures maximum quality.
View this post on Instagram
They actively donate to charity organizations such as Coffee Kids. Their locations include Preston Espresso Bar, Ivy Coffee Bar, and Shenandoah Joe Roastery. Products are also available for wholesale purchase.
Address: 64 S Mason St, Harrisonburg, VA 22801
17. Explore the Shenandoah Valley
In all its glory, the Shenandoah Valley is one of the most enticing locations to visit in America, catering to every taste.
There are plenty of memorials and locations for history buffs to visit while hikers and other outdoor activity lovers can enjoy the stunning natural surroundings.
Its cities, towns, and counties are full of distilleries, orchards, food markets, and fine-dining restaurants.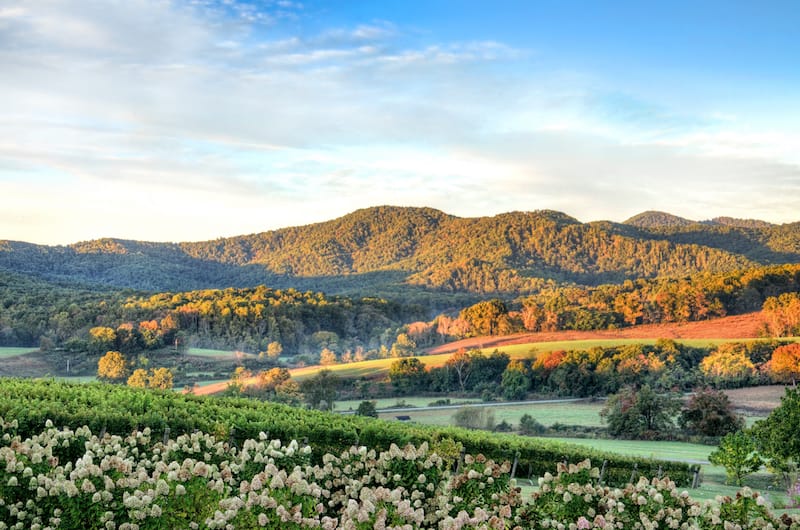 Performing arts are also a favorite attraction, as are scenic drives and caverns. In addition to this, various high-quality hotels and housing options are also available for visitors and locals alike.
Be sure to check out the Museum of the Shenandoah Valley, which features seven acres of gardens, the Glen Burnie House, and art galleries.
You can also check out Shenandoah's natural beauty in places like the Grand Caverns and Shenandoah National Park.
18. Have Lunch at the Little Grill Collective
Grill lovers, especially vegetarians, will instantly fall in love with the Little Grill Collective, Harrisonburg's famous little restaurant. The popular worker-owned joint has been around since the '30s.
Its delicious, mostly vegetarian food, along with the cozy, rustic vibes have made it a favorite spot for both locals and visitors. The restaurant also frequently holds open-mic nights and doubles as a music venue.
View this post on Instagram
Frequented by JMU students, the LGC is open every day besides Monday and Tuesday, 8 AM – 2 PM. Delivery works from 9 AM – 2:30 PM.
Address: 621 N Main St, Harrisonburg, VA 22802
19. Celebrate the Season at Home on the Farm
Go back home to the farm by visiting Back Home on the Farm! What started as a small fall festival is now a permanent attraction, including pumpkin patches and mazes, managed by Gary and Lynne on their farm.
The farm is open almost every day throughout the year, and you can catch a lot of events there.
With each season, the attractions change. Greenhouses are open for viewing in the springtime while most tours and field trips are organized in the fall.
The farm is an integral part of the area's agricultural community and is visited by thousands of people each year.
Address: 2915 Willow Run Rd, Harrisonburg, VA 22802
20. Walk Through the Shenandoah Heritage Market
The Shenandoah Heritage Market offers exactly what it advertises: old-fashioned Valley goodness!
As the largest country market in the area, it houses over 20 small local businesses that offer visitors a wide array of products ranging from handcrafted souvenirs and items, antiques, and food that is homemade and finger-licking good.
This Amish farmers' market also includes beautiful water gardens and park benches, which only add to the unique aura of the area.
It is open Monday – Saturday, 10 AM to 6 PM, and has an outdoor area for days when the weather is on its side.
Address: 121 Carpenter Ln, Harrisonburg, VA 22801
21. Grab a Beer at the Pale Fire Brewing Co
There's only one thing on tap at Pale Fire Brewing Co and that's a great beer.
As a collective effort from beer enthusiasts, Pale Fire offers an interesting selection of beers, from their special blend of Irish Pale Ale to American Saison, Double IPA, and more.
Available in 1/6 barrel, ½ kegs, 12oz bottles, and small runs of 16oz cans, their beer is distributed in Virginia, Washington D.C., and Maryland.
View this post on Instagram
You can also visit their tasting room in downtown Harrisonburg Monday-Thursday 2-9 PM, Friday-Saturday 12-11 PM, and Sunday 1-9 PM. They also hold various events, such as trivia games and small concerts.
Address: 217 S Liberty St Suite 105, Harrisonburg, VA 22801
22. Discover the Rolling Hills Antique Mall
Owned and operated by American antiquarians Glen and Diane Lundin, the Rolling Hills Antiques and Art is the go-to spot for anyone interested in American antique furniture, art, and other antiques.
Some of the items available here date back all the way to the early 1700s and are on display at the lofts in what was once an old dairy barn, which gives off the vibes of vintage Americana.
Glen and Diana also live on the premises. Rolling Hills is open every day, 11-6 PM, except Tuesdays. Prices on larger items include delivery (within 7 hrs. one way), usage of credit card, and layaway.
Address: 779 E Market St, Harrisonburg, VA 22801
23. Visit The Valley Turnpike Museum
The Valley Turnpike Museum stands as a monument to one of the most turbulent times in American history.
The museum is located inside the Hardesty-Higgins House Visitor Center and houses a bound book which is one of the few remnants of the notorious 1864 Burning of the Valley.
Travel back in time to the Turnpike Era by viewing the small-scale model of Harrisonburg in the beginning stages of the Civil War.
The museum is open 7 days a week from 9 AM to 5 PM and is a must-see for anyone interested in Civil War history.
Address: 212 S Main St, Harrisonburg, VA 22801
24. Satisfy Your Sweet Tooth at the Heritage Bakery and Cafe
Conveniently located in the Hardesty-Higgins House Visitor Center, the Heritage Bakery and Café is there to cater to your sweet tooth, one pastry at a time.
Open from 8 AM to 2 PM every Monday through Saturday, this mother-daughter-run café and bakery offer breakfast, lunch, and a myriad of delicious pastries.
View this post on Instagram
They also have special packages for weddings and events if needed. If you are in Harrisonburg, make sure you do not skip this French-inspired bakery.
They do not deliver, but dine-in and curbside pick-up are always options. The full menu of their goodies is available on their website.
Address: 212 S Main St, Harrisonburg, VA 22801
Where to Stay in Harrisonburg
If youʻre looking for the best place to stay in Harrisonburg, these hotels are all top-rated and located centrally in Harrisonburg.
Did we miss any of your favorite things to do in Harrisonburg, VA? Let us know your top Harrisonburg attractions in the comments!
More Shenandoah Valley Travel Guides
Pin this Harrisonburg Things to Do Guide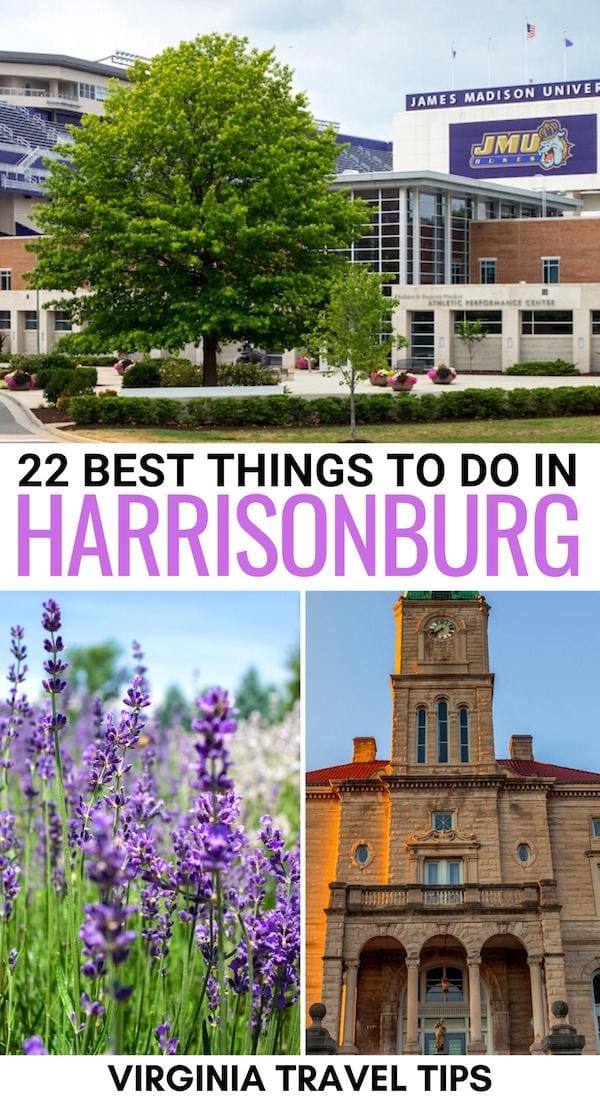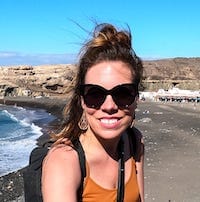 Megan is a travel blogger and writer with a background in digital marketing. Originally from Richmond, VA, she has lived all around the world (including Germany, Finland, Norway, etc) but her heart always finds its way back to Virginia. This blog is to help encourage travelers to explore the great state of VA… and its wonderful neighbors! Megan has written for or been featured by National Geographic, Forbes, Lonely Planet, Fodor's Travel, the New York Times, and more. She has visited 45 US states and 100+ countries… and wholeheartedly believes that Brunswick Stew is probably the greatest food to ever exist.