A favorite activity among many families come fall is apple picking. What could be better than spending some quality time in nature, picking fresh apples, and taking them home to eat?
We've compiled a list of our favorite places to go apple picking in Maryland each fall. Not in the area then?
You can always visit any of these farms and orchards at different times of the year to experience more fun activities- not to mention the delicious and fresh food offered at each of them.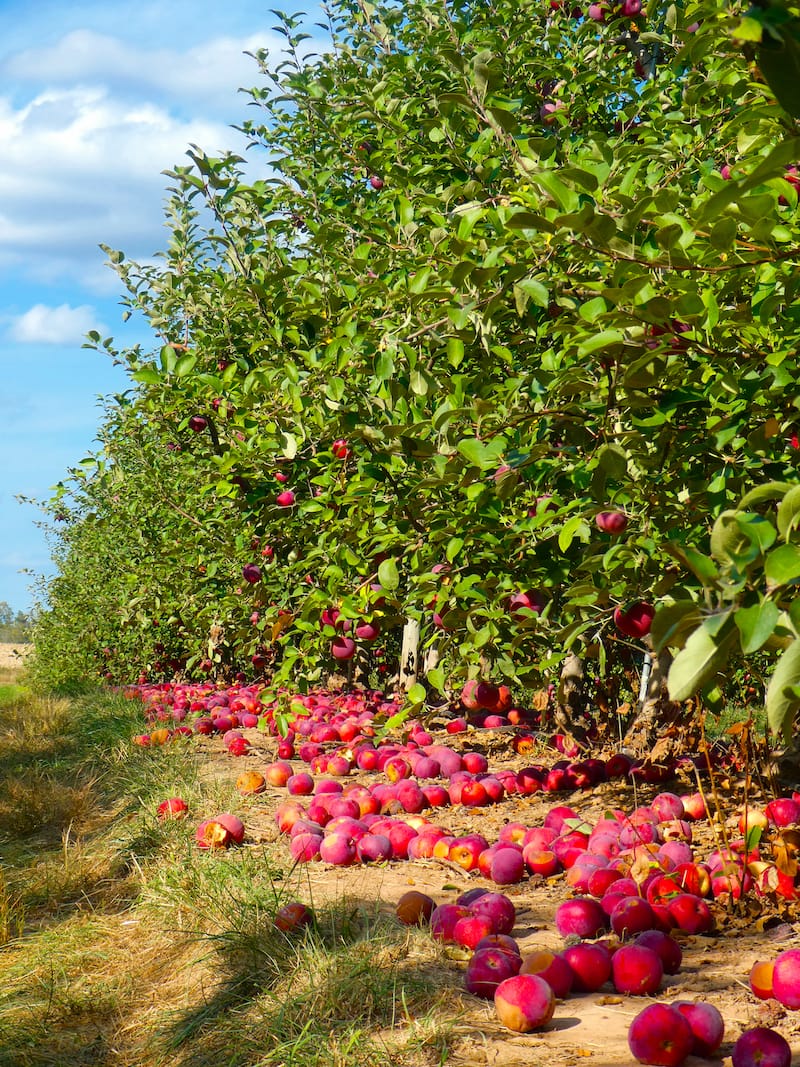 Let's take a closer look at what these farms and Maryland apple orchards have to offer.
Best Places for Apple Picking in Maryland
Shaw Orchards
Being one of the oldest Maryland apple orchards, Shaw Orchards started operating in 1841 and planted the first commercial fruit trees in 1909.
It is located close to the Mason-Dixon line between Norrisville, MD, and Stewartstown, PA, and offers delicious strawberries, raspberries, melons, pumpkins, peaches, cherries, blueberries, and apples.
Fall makes the farm come alive with colorful gourds, apples, plums, nectarines, mums, and pumpkins, and you can even get your hands on local produce, such as fresh jam, apple butter, salad dressings, jelly, signature cider, honey, and more.
Each week on Saturdays from September to October, you can enjoy the "pick-your-own apple" season that allows you to pick different varieties of delicious apples, like Gala, Golden Delicious, Cameo, Mutsu, Nittany, Pink Lady, and York Imperial.
Combine this fun activity with hayrides that are also offered each Saturday from late September through October.
Then, you can see the orchards and a pumpkin patch for only $6, choose your perfect pumpkin, and create wonderful memories.
Weber's Peachberry Farm
Weber's Peachberry Farm is owned and operated by the Weber family at Weber's Cider Mill Farm, which is the oldest continuously operating cider mill in Maryland.
Despite offering berries, peaches, and pumpkins, this pick-your-own fruit farm is all about apples. Apple picking season starts in July and lasts until November when you can discover a wide variety of apples, including Lodi, Zestar, Blondee, Crimson Gold, Ambrosia, Cortland, Crispin, Evercrisp, Fuji, and more.
Fall makes Barnyard the perfect place for the entire family, where they can get lost with little ones in a mini-maze, enjoy a mini-tractor ride, a giant hillside slide, the tire mountain, gem mining, and live music, a craft show, and so much more.
Don't forget to check out Weber's Farm Market to get a real taste of locally grown, farm-fresh fruits and vegetables and buy freshly baked pies, apple cider, holiday decor, and ice cream.
After picking your crisp apples, head to Weber's Cider Mill to get their signature hot spiced cider and mouth-watering apple cider doughnuts.
Before leaving, make sure to browse through the gift shop that offers everything from home décor items and children's toys to holiday items and unique gifts so you can take home a piece of Weber's Farm with you.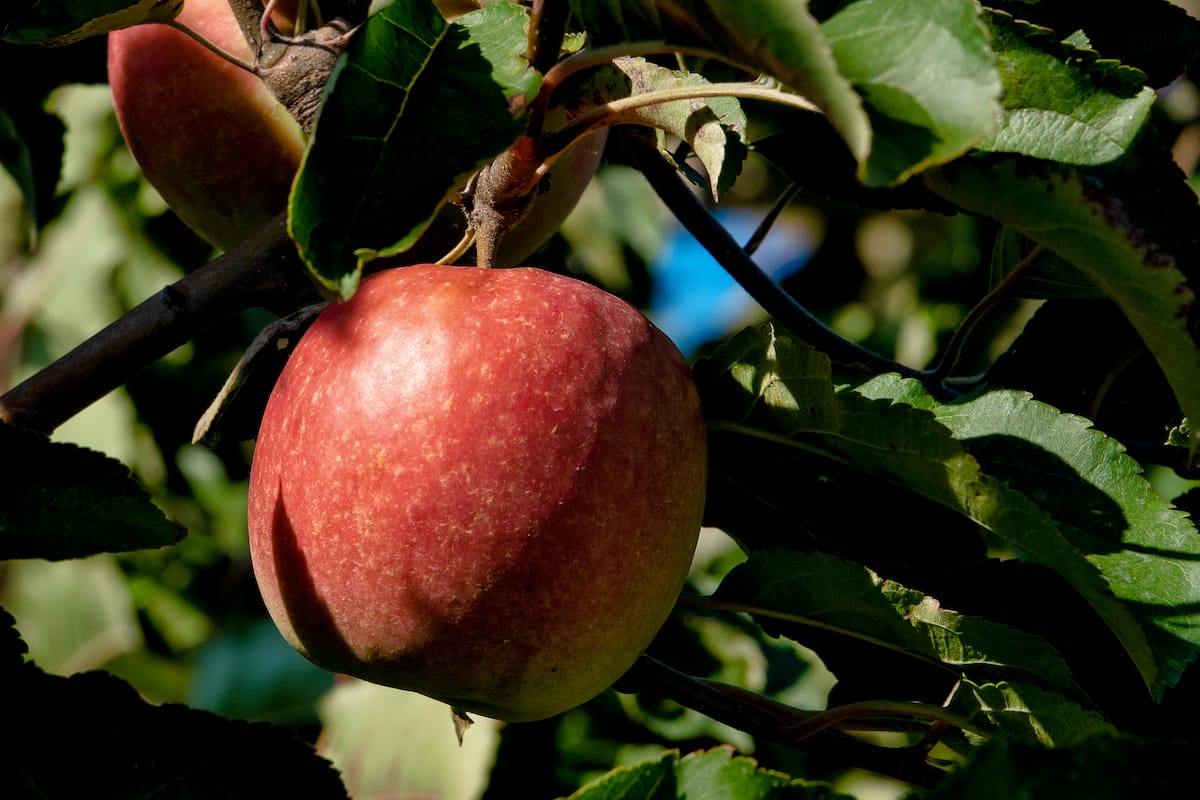 Vessey Orchard
Vessey Orchard is another family-owned orchard that has been operating since 1930.
Nestled in Westover on the banks of the Pocomoke River, here you can still witness the unique operations that were part of their charming orchard for generations.
Visit the orchard in the summer to savor white and yellow peaches, tomatoes, watermelons, and many other fresh fruits and vegetables that warm weather brings with it. Here you can find the freshest unpasteurized Vessey's Apple Cider that can be purchased in 1/2 gallon and gallon sizes.
They freeze the apple cider for you to enjoy it year-round. Even though you can find several varieties of apples during the summer months, make sure to visit in fall, which transforms this orchard into real heaven for apple picking.
Schools, clubs, and groups of any size are welcomed at this orchard to pick their own freshest produce.
Vessey Orchards also features Caldicott Manor, a lovely mansion that dates back to the 1700s, so that you can combine deliciousness with history.
Heyser Farms
Established in 1946 in Colesville, Montgomery County, Heyser Farms is a 3rd-generation family farm & market.
Besides offering crisp apples in fall, the farm has tons of other goods in every season. Visit in the spring to appreciate the gardening season and see lots of herbs, vegetables, and a fantastic selection of flowers available for planting and in bouquets.
Summer is the perfect time to get the real taste of juicy peaches and learn about all the different kinds of peaches out there, such as Saturn, Bellair, red haven, white lady, and more.
Fall is the apple picking season, which allows you to get your hands on over 30 varieties of apples, including their very own Spencerville Red Apple, as well as Indian corn, gourds, etc.
During the Annual Apple Cider Festival, you can roam the pumpkin field to find your perfect pumpkin, enjoy wagon rides, and farm demonstrations, and sip some fresh-pressed cider.
For a one-of-a-kind experience, the farm offers group tours so you can bottle your own cider. Don't forget to try their mouth-watering cookies and pies made of apple, peach, blueberry, and strawberry.
The farm is open year-round from Monday through Saturday, from 9 a.m. to 6 p.m. Please note that pets aren't permitted on the farm or at the market.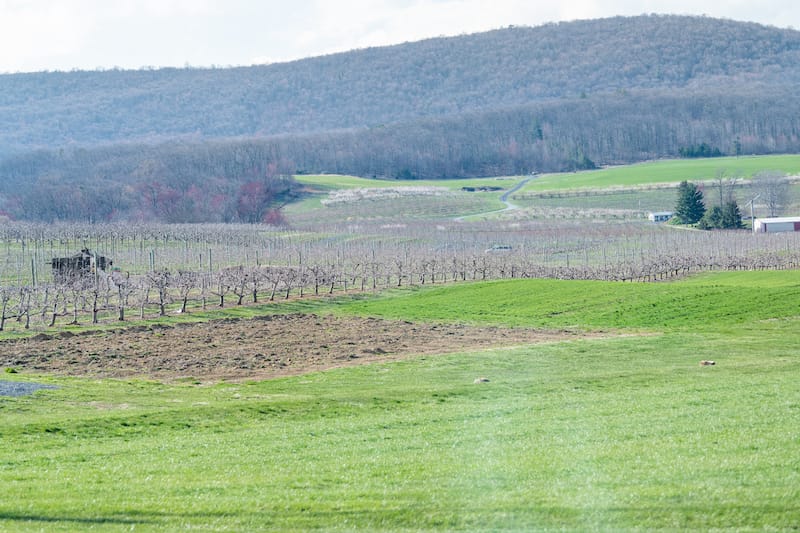 Butler's Orchard
Butler's Orchard is a large farm located in Germantown. It has 300 acres of land and is home to over 25 varieties of fruits, vegetables, flowers, and trees. The farm offers pick-your-own fields for just $3 per person.
Depending on the season you visit, you can find strawberries, blueberries, apples, herbs, pumpkins, peonies, and so much more.
Farm Market is another must-visit site in the orchard that features seasonal favorites, such as apples, tomatoes, peaches, grocery items like locally sourced cuts of pork, milk, and cheese, as well as frozen pies from the bakery, ice cream, cider, and hummus.
Freshly-baked goods are waiting for you at the Farm Market's Bakery, where you can savor a diverse range of pies in practically every flavor, brownies, apple cider donuts, bread, cookies, and much more.
Farm Market also houses Decor & Giftware Shop, Kids Corner, and Garden Center.
Let the kids loose at Farm Park, which features pedal tractors, a playground, giant slides, farm animals, a combine tractor slide, and head to the Farmer's Porch Kitchen to indulge your taste buds with chef's signature dishes, such as sandwiches, pizzas, and many seasonal dishes.
The farm also hosts many events throughout the year, like the Sunflower Spectacular, Bunnyland, and Pumpkin Festival which runs from September through October.
Lohr's Orchard
Nestled in Harford County, Lohr's Orchard is a family-owned and operated farm that has served as a family gathering place since 1928.
In the pick-your-own field, there are plenty of delicious fruits and assorted veggies every season, such as strawberries in late May, peaches in early July, plums, apples, and pumpkins in October, etc.
Besides offering a pick-your-own field, the farm also features a retail store, open daily July through January, and a farm stand that is open daily during their October fall events.
Your trip to Lohr's Orchard won't be complete without grabbing a jug of the farm's iconic hand-pressed apple cider (pint, 1/2-gallon, gallon) from the farm stand that has over 50 years of history.
At the farm retail store, you can find pumpkin doughnuts, fresh apple cider, locally sourced granola, craft sodas, kettle chips, McCutheon's jelly, jams, and relishes, as well as fresh cheese and ice cream from local dairy farms.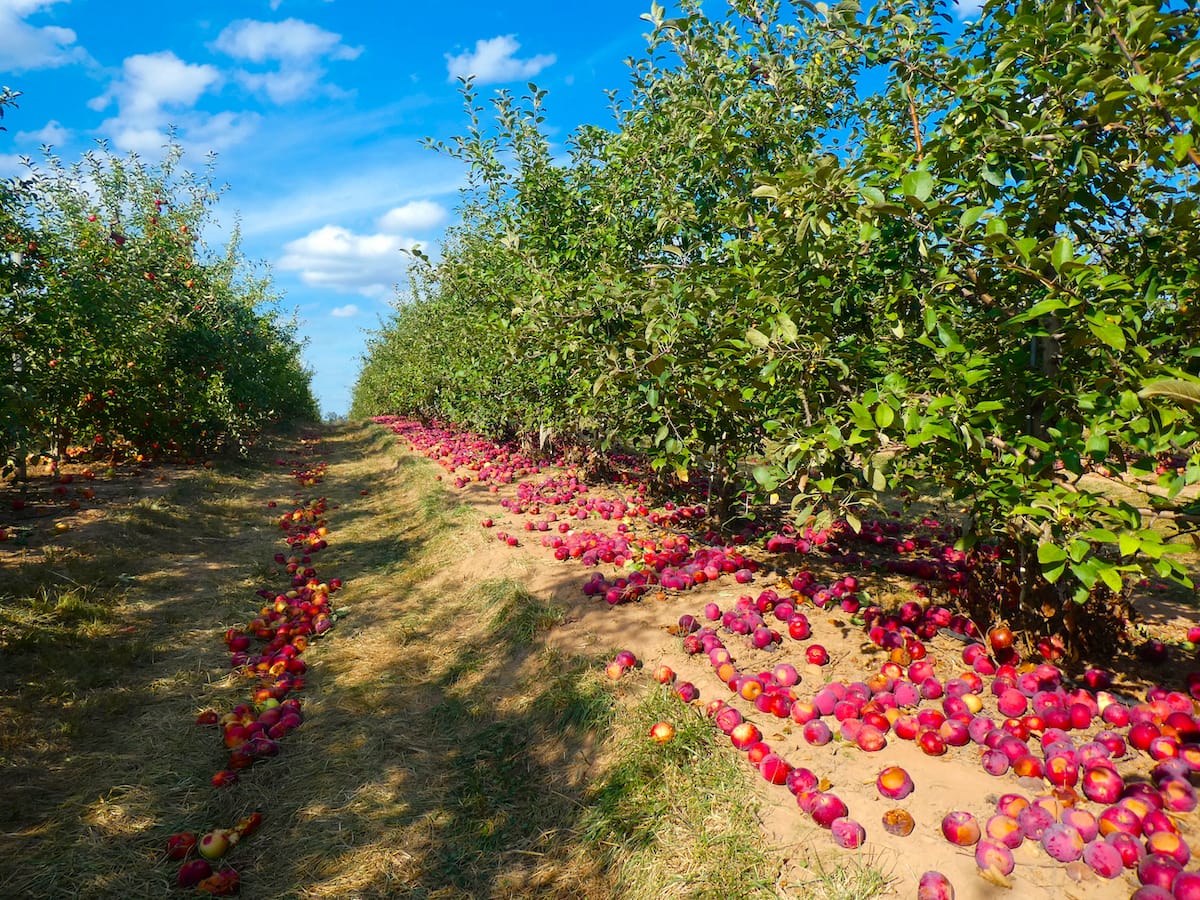 Gardenhour Orchards Inc
Operating in the Smithsburg area since the late 1890s, the fourth generation of Gardenhour Orchards Inc offers its visitors the finest fresh fruits to enjoy.
They have a huge pick-your-own field available from spring to fall where you can pick your own strawberries at the end of May, blueberries at the end of June, raspberries, apples, peaches, and corn, among others.
Midsummer is the perfect time to get those juicy peaches in several varieties, like Red Haven, John Boy, Canadian Harmony, Bounty, Blake, Laurel, and Victoria, while mid-September through November is the peak season for apple picking.
Depending on the month you visit, you have the chance to pick your own from a wide range of apple varieties, including Honey Crisp, Jonathan, Red Delicious, Golden Delicious, Empire, Jonagold, Granny Smith, Cameo, Stayman, Fuji, Gala, and Pink Lady. Please note that no pets are allowed on the farm.
Make sure to call before visiting to get info about exact dates and availability.
Waters Orchard
Waters Orchard is another beautiful orchard nestled in Germantown, Montgomery County, that also features a cidery.
It is run by a couple who have been a part of the farming community for many years and have a passion for providing fresh local produce to the local community.
Here you can have the ultimate apple picking experience, as the Orchard offers so many varieties of apples, like Honeycrisp, Crimson Crisp, Jonagold, Shizuka, Cammi, Galarina, Fuji, Pink Lady, and Cameo in September, Hudson's Golden Gem, Winecrisp, Granny Smith, Enterprise, Florina Querina, Suncrisp, and Gold Rush in October.
Apple picking is available each weekend by reservation, so all you need to do is choose your basket size and head over to fill it with crisp apples.
In 2018, they started selling their signature Doc Waters (hard) Cider made from their sustainably grown apples, which have been pressed, fermented and aged in Doc Waters Cidery in 2017.
Besides their current selection, which includes Orchard Blend Carbonated, Hopped Ciders, Wildcat Woods Reserve, along with a rotating selection of specialty ciders (alcoholic and non-alcoholic, with or without bubbles), you can also enjoy cider slushies and sweet apple juice.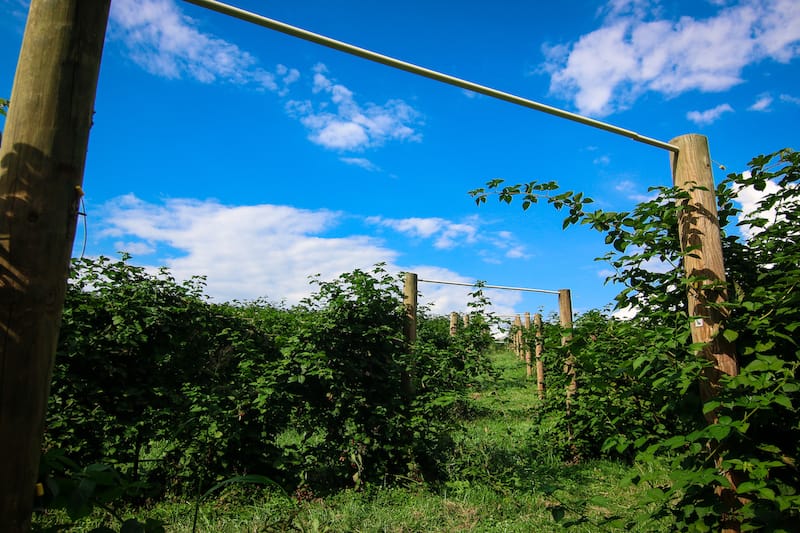 Pryor's Orchards
Pryor's Orchards is a family farm in Thurmont operating since 1905. Once serving as a dairy farm, it now features large orchards that have a history of 3 generations.
They mainly specialize in plums, cherries, pears, peaches, apricots, blueberries, nectarines, apples, and many more.
In summer, you can also get your hands on sweet corn, tomatoes, summer squash, peppers, and potatoes, while Indian corn, winter squash, apple cider, and pumpkins are available in fall.
Nearby you can find a market offering fresh local produce, which is still housed in the original barn built with wooden pin construction that dates back to 1940.
In the market, you can also find honey, nuts, baked goods, a wide variety of jellies, sparkling cider, etc. The tranquil atmosphere, friendly and knowledgeable employees, and delicious homegrown, safe produce will guarantee a one-of-a-kind experience.
Pryor's Orchards is open from June 15th through November 15th, seven days a week from 8 a.m. to 6 p.m.
M & C Vessey Farm
The last one on this list is a U-Pick seasonal orchard packed with fruits and veggies. Located in Westover, M & C Vessey Farm features 15 acres of land with more than 1,300 fruit trees.
Just make sure to arm yourself with a big basket and head over to enjoy picking and eating the delicious fruit that U-Picked. School field trips are always welcome, but please make sure to call ahead to schedule before visiting.
The farm also features a market where you can buy hot chocolate bombs, apple sauce, honey, vegetables, pumpkins, mums, eggs, and so much more.
After savoring great-tasting fruits and checking out the market, head to the gift shop, which is filled with homemade resin badges, home decor items, state candles, and many other unique items so you can get the perfect gifts for your loved ones.
Did we miss any amazing apple orchards in Maryland? Let us know your top places for apple picking in Maryland in the comments! Thanks!
More Maryland Travel Guides
Pin this Maryland Apple Orchards Guide