One of the most beautiful cities in North Carolina, in my opinion is Brevard. This is a guide to the best things to do in Brevard NC, the gateway to the stunning Pisgah National Forest.
Are you planning your trip to Brevard last minute?
If you're traveling to Brevard last minute, you want to ensure you have lodging ahead of time! Below are some of our top picks in town!
Best Hotels in Brevard:
🚗 Looking for the best way to get around NC? Click here to check rental car rates for North Carolina!
We are including a diverse array of attractions in Brevard… from natural spots (there are so many waterfalls in the area!) to restaurants and beyond.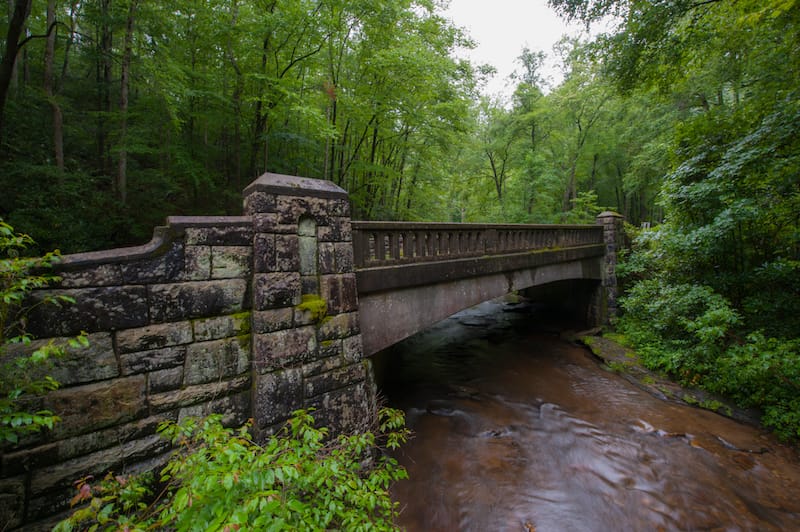 Let us know your favorite things to do in Brevard, especially if we missed them on the guide! We love hearing about new businesses and encourage readers to support them! Thanks!
Best Things to Do in Brevard NC
Pisgah National Forest
These 500,000 acres of land surrounding downtown Asheville are home to abundant natural wonders- breathtaking waterfalls, rivers, rugged mountain peaks, magnificent landscapes, exciting trails, and more will surely satisfy adventurous travelers headed that way!
Pisgah is divided into three Ranger Districts:
Pisgah Ranger District: famous for its waterfalls, hiking, and camping opportunities.
Appalachian Ranger District: the best panoramic views of surrounding mountain ranges and gorgeous terrain for horseback riders.
Grandfather Ranger District offers kayaking activities and gives excellent opportunities even for the most experienced hikers to challenge themselves on the stunning, yet rugged trails.
The forest features various recreation activities such as scenic drives, hiking trails, picnic areas, and mountain/road biking.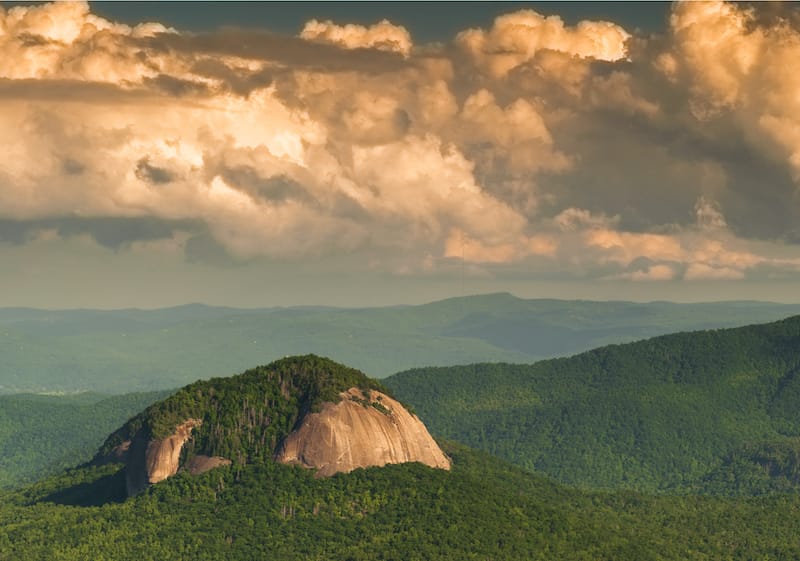 While hiking, you will be amazed by the old forest's gorgeous scenery, gushing waterfalls, and some of the highest peaks in the east.
Pisgah National Forest provides all the conveniences for organizing picnics with friends, such as shelters and tables for use. Bent Creek Experimental Forest will be your go-to place for mountain biking.
Drink Craft Beer in Brevard
Another can't-miss thing to do in Brevard is to enjoy some local craft beer! I can confidently say that North Carolina has one of the best craft beer cultures of anywhere I've traveled and, of course, you can find some delicious beer in Brevard without any problems!
My top two places and breweries in Brevard are:
View this post on Instagram
Art Loeb Trail
At 30.1 miles long, the Art Loeb Trail is one of the well-known yet extreme trails in the country and it can be used for hiking and camping. It is a great place to visit from April to November and is located in Pisgah National Forest near downtown Brevard, NC.
Along your way, you can admire the breathtaking views of the mountain tops of the region. Some of the prolific mountains are Black Balsam Knob, Tennent Mountain, and the Appalachian balds.
Boundaries of the trail are highlighted by Daniel Boone Boy Scout Camp close to Cold Mountain to the north and Davidson River Campground to the south.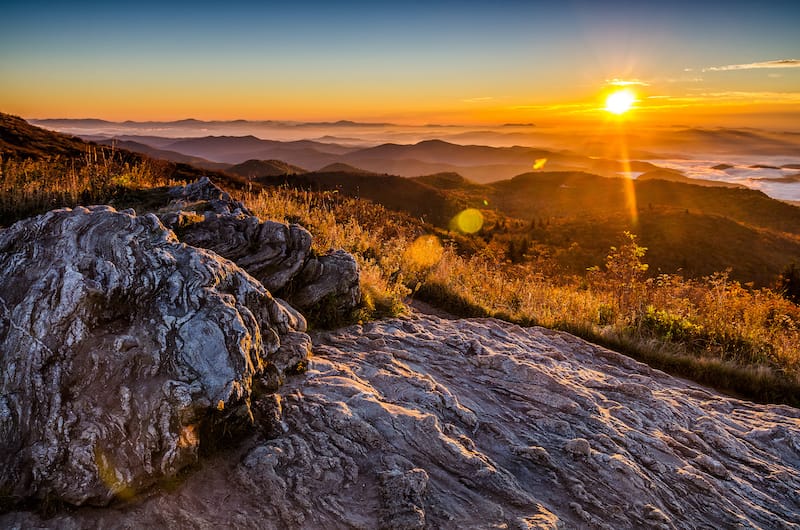 You can visit the trails for a weekend or even take an extended backpacking trip since there are many campsites available along the way. Just to note that there are some shorter trails throughout, so if you're looking for merely a day hike near Brevard, it has you covered!
Due to its length, Art Loeb Trail is divided into four separate sections with lengths of 12.3, 7.2, 6.8, 3.8 miles.
Allison-Deaver House
The Allison-Deaver House was built by Benjamin Alison in 1815. It is the oldest standing frame house that was maintained almost in unaltered conditions for over two centuries and now serves as a House Restoration Museum.
It is on the National Register of Historic Places list and while there, you can get acquainted with the full story of the house as told by the locals and staff and you'll get to feel the true vibe of historic Transylvania Country.
Have an excursion through the house with its new furnishings, admire the coastal architectural touches, explore the beautiful grounds, and check out the newly opened Gash walking trail.
The property is owned by the Transylvania County Historical Society and has been part of the North Carolina Civil War Trails program since 2008.
Visit a Coffee Shop in Brevard
There is nothing cozier than stopping into one of the charming coffee shops in Brevard and getting a tasty coffee and some lunch! There are a few cafes in Brevard to choose from but our top pick is Cup and Saucer.
Cup and Saucer specializes in delicious coffee and homemade baked goods. They opened their doors in April 2019 from their start as a humble mobile coffee cart and have been a Brevard favorite ever since!
View this post on Instagram
The two owners are Molly Wilcox and Elisabeth Bowling and they can be found right off of Main Street. Cup and Saucer is open Monday through Saturday from 7am until 5pm and is closed on Sundays.
Address: 36 E. Main Street A, Brevard, NC 28712
Website: https://www.cupandsaucernc.com/
Veterans Museum
In the Veterans History Museum of the Carolinas located in picturesque Brevard, you will get acquainted with the rich history of the US military service and be the witness of exceptional pieces of 20th-century artifacts.
The museum honors the United States veterans of all military branches but it especially highlights ones from the Carolinas and Northern Georgia. It also specializes in maintaining artifacts, weapons, uniforms, and memorabilia dating back to WWI up until today. Admission is free.
Free lectures organized inside the museum will also make everyone feel the events in a more tangible manner. The museum also offers opportunities for educating children through various programs.
The museum is an excellent place for the remembrance and celebrations of significant events like WWI, WWII, the Cold war, and more.
Waterfalls near Brevard
One of the main reasons that people venture to Brevard in the first place is to be in a land surrounded by beautiful waterfalls! With national parks, state parks, and national forests in close vicinity, Brevard makes the perfect base for chasing waterfalls.
And… there are over 250 waterfalls in this area! So, it would be dumb to leave the city without making an attempt to see a few of them!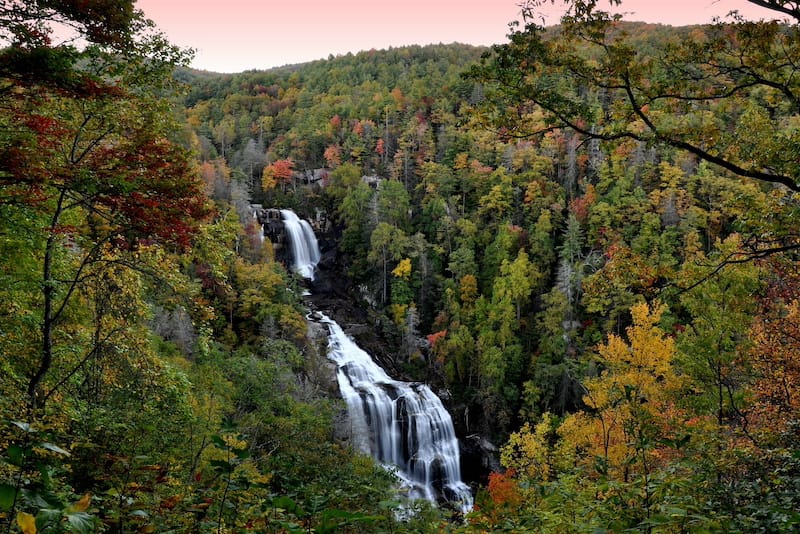 One day I will write about all of the amazing waterfalls in Brevard, but for now, here are some of the top ones you should track down when visiting the western NC city!
Rainbow Falls
Looking Glass Falls
Turtleback Falls
Sliding Rock
Bridal Veil Falls
Triple Falls
Whitewater Falls
What is your favorite waterfall near Brevard? Leave us a comment and let us know!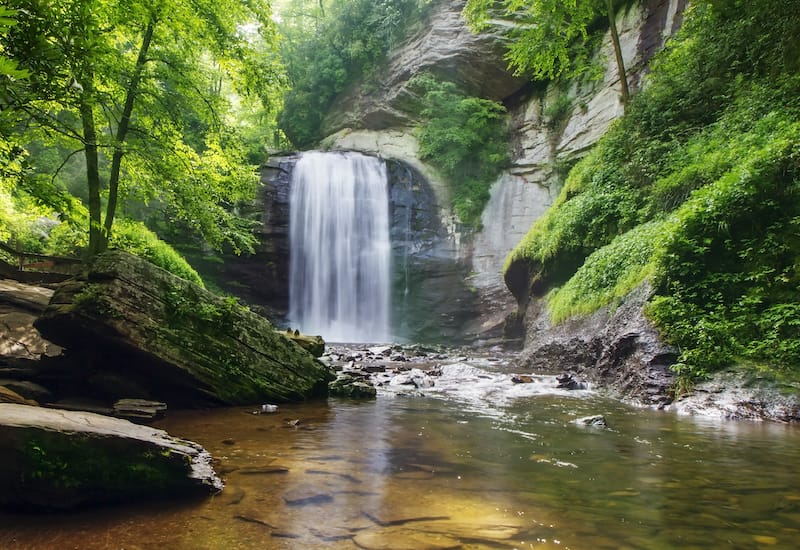 Silvermont Mansion and Park
This restored historical building and park offers an 8-acre space where you can admire the Colonial Revival mansion with its 33-rooms dating back to the 1900s or stroll around nearby to the well-taken care of grounds. This property, with 104 years of history, is listed on the National Register of Historic Places.
Upstairs in the mansion, you will witness a museum where you can find unique items belonging to the Silversteens, the first residents of the Silvermont Mansion. The estate opens its doors to the public on the third Friday of each month.
Adjacent, you can visit Woodland Garden, which will grab your attention with its large selection of native plants, a learning garden abundant with seasonal fruits, vegetables, and pollinator-friendly plants.
Nearby, you will find the ornamental conifer garden and the rain garden where the latter deals with the property's stormwater. There are public tennis and basketball courts that you're free to use, as well as a playground for kids.
Whistlestop Market & Wine
Whistlestop Market & Wine is located in Brevard, North Carolina, and is well-known for its locally produced fresh produce. It offers everything from grocery items to baked goods to wine and has a mission of making sure your kitchen has all the essentials to satisfy you and your loved ones with their favorite dishes made from organic and high-quality ingredients.
The wide variety of top-quality, local produce includes seasonal fruits and vegetables, honey, spices and herbs, nuts, bread, jam and jellies, craft beer and wine, flowers, and other grocery items.
View this post on Instagram
In-season, you will also find shrimp, eggs, and meat from nearby regions. The offerings at the Market are ever-changing to adapt to the environment and satisfy seasonal demand fluctuations. This is one of the best places to visit in Brevard for foodies!
Brevard Little Theatre
Founded by Beulah Zachary in 1935, the Brevard Little Theatre is the official community theatre of Brevard, North Carolina. It is one of the oldest non-profit organizations in Transylvania country, aiming to create an everlasting bond between theater arts and the ones involved in it.
One of the programs offered by them is the Reader's Theatre which is held at the Silvermont Opportunity Center. It aims to entertain older adults and includes various plays, scenes, monologues, TV and radio scripts, and more. And… everything is free of charge!
Another program is BLT-to-go for those who enjoy acting.
Eat at One of the Best Restaurants in Brevard
One of the best things to do in Brevard is to eat! And eat a lot! There are several top-rated restaurants in Brevard but we have a few that we especially love. Our favorites are:
View this post on Instagram
Given the circumstances of the past year, please do make sure that these places are open before making the trek to them! Please do note that Farm Taqueria and Magpie Meat & Three are seasonal restaurants and are closed during the winters.
Transylvania Heritage Museum
Opened in May 2008 and located in Brevard, the Transylvania Heritage Museum displays everything linked to Transylvania Country's rich history and legacy.
The museum exhibits artifacts, heirlooms, genealogical pieces, retro photographs, and other remarkable items that serve as a historical illustration of the region's heritage. You can also check out the Heritage Giftshop that sells local crafts, music, books, and more.
View this post on Instagram
You can partake in several events and interactive programs organized at the museum all year round. One of these events is the annual Founders Day Fair on the Saturday of Labor Day weekend.
Upstairs in the museum, you will find the genealogy research room that is open for members of the Transylvania Genealogical Society and the public.
Bracken Preserve
The 395-acre Bracken Preserve is located west of Brevard, North Carolina, and is the perfect spot to organize picnics, hiking, and hunting with friends. It is one of the best things to do in Brevard for nature lovers.
The park offers various smooth single-track trails for hiking, biking, or just strolling. You will also find campsites with picnic tables and a monitored parking area.
The two main trails are the Bracken Mountain Trail and Brushy Creek Trail. There is also a relatively shorter Mackey Ridge Trail. The camping area is available for everyone and is located alongside Brushy Creek Trail.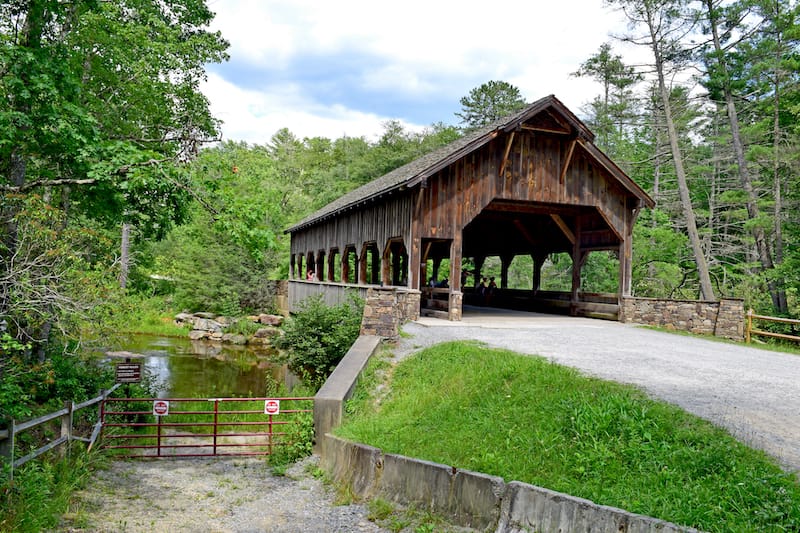 Where to Stay in Brevard
When you're traveling to Brevard, you will be spoiled for choices of where to stay in the city and surrounding it (so many cozy cabins)!
Here are some top picks in Brevard for accommodation for your trip:
We hope that this guide to amazing things to do in Brevard helps you plan your trip to the North Carolina city. It truly is one of my favorite smaller destinations in the state and there is a lot to do around it!
Any tips for what to do in Brevard? Let us know in the comments! Thanks!
More North Carolina Travel Guides
Pin This Brevard NC Things to Do Guide