There is something truly special about visiting North Carolina in spring. This guide details all the cool things to do in NC in spring!
One of my favorite places to visit during spring was always North Carolina.
My southern neighbor always moved into the season at around the same time, but the state just seemed to embrace it more and there were numerous festivals celebrating it.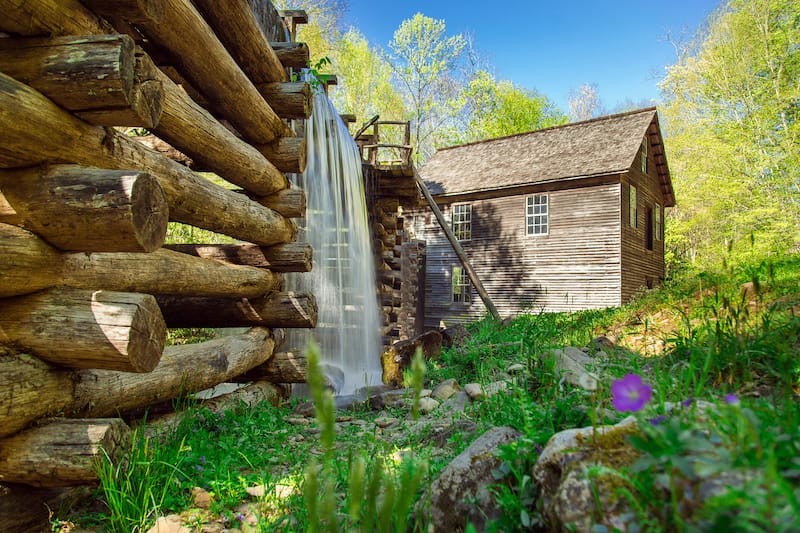 This is a guide to the best things to do in North Carolina in spring. Some of these are great activities any time of the year and some only occur during spring!
Of course, this guide is not comprehensive and we hope you can offer feedback in the comments about your favorite spring in North Carolina activities!
Things to Do in North Carolina in Spring
Explore The Glorious Biltmore Gardens
North Carolina is well known for its beautiful spring blooms. The Gardens at the Biltmore Estate are a lovely natural garden built by a renowned horticulturist, Chauncey Beadle. They feature a dazzling array of brilliant flowers and floral arrangements.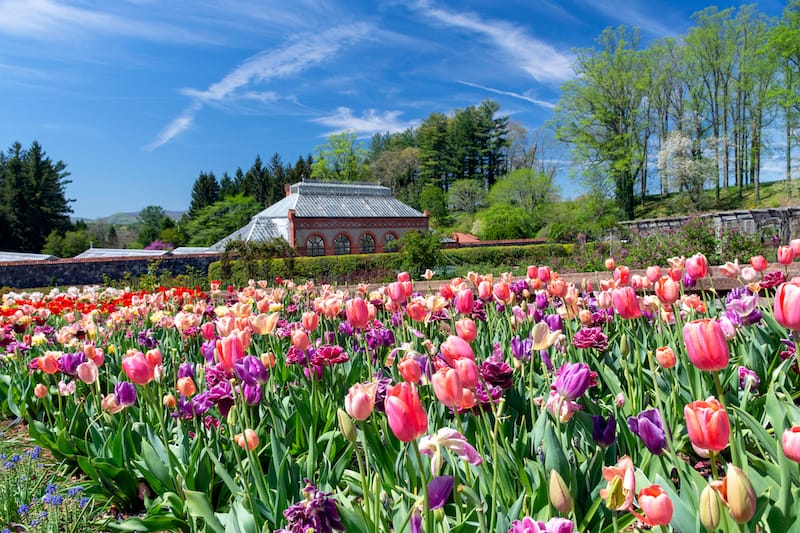 Be prepared to stroll through acres of majestic year-round blooms. From the magnificent rose gardens to the French Broad River and through dense forest trails and serene, open meadows, visitors will enjoy taking long walks amidst the beauty of nature.
The garden offers an extensive network of trails that can also be explored on a bike.
Nature lovers will have the time of their lives while exploring this plethora of wild, formal, and informal gardens.
Experience the North Carolina Brewers and Music Festival
Visit Huntersville and enjoy a great time at the North Carolina Brewers and Music Festival. The event is set to happen from May 6 to 7, 2023, and it promises to be an insanely cool event!
You can book a campsite for the festival and experience the beauty of real music from bands like Hayes Carll, Acoustic Syndicate, and Steep Canyon.
Guests will enjoy exploring the vast outdoor recreation center where they can grab a beer and mingle with the crowd. Tickets are between $8-$85 depending on which day/event you purchase for.
Click here for additional festival information.
Have a Nature Getaway (and Adventure) in Morganton
One of the coolest small towns to visit in North Carolina during spring is Morganton. There is plenty to do there from climbing to ziplining to hiking in a local state park.
In Morganton, you will find Beanstalk Ziplines, one of the most famous zipline parks on the East Coast, and a fantastic family adventure park. This is more than just a zipline experience – it truly is one where you can be suspended in the area in many different ways!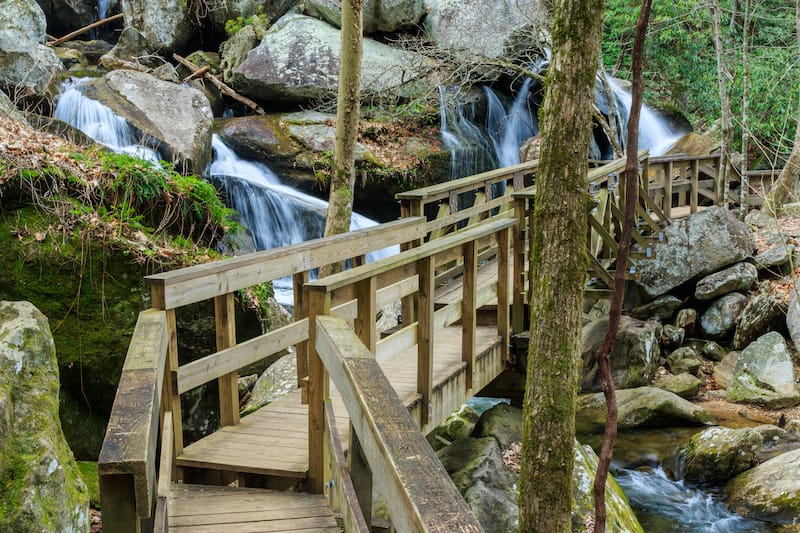 There is a suspension bridge 35 feet high and there are also treehouses you can climb to. There is also a 40-foot climbing tower you can attempt to work your way up!
If you're scared of heights or want something a bit different, there are plenty of trails locally that you can enjoy. South Mountain State Park is close to Morganton and you can enjoy trails that take you past waterfalls and close to the Jacobs Fork River.
If you're keen to venture all the way there, check out some of the amazing hikes near Charlotte NC instead!
Take One of Asheville's Ghost Tours
Intrigued by spooky stuff? You should totally check out the Asheville Walking Ghost Tours.
This tour offers an exploration of the most chilling spots in the city along with stories about eerie history ghosts, gruesome murders, and chilling hauntings. You will also discover why psychics consider Asheville a vortex.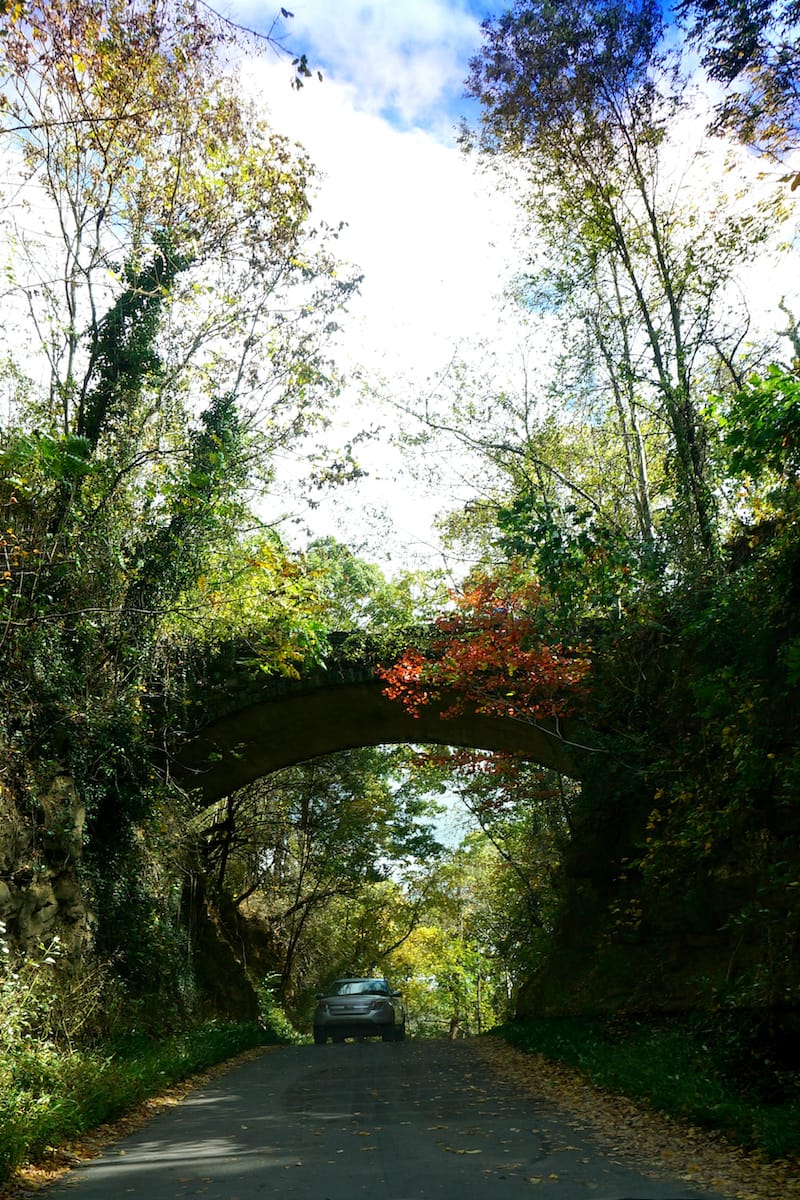 The Asheville Ghost Tours typically happen at night so be prepared to visit spooky places in the dark. Also, you will learn how to be a ghost hunter and be taught exclusive tricks for using ghost hunting equipment.
The tour covers 5 major locations and you would be required to book ahead and secure yourself a slot. This is the perfect thing to do after enjoying a meal at one of the best Asheville restaurants!
>> Click here to book an Asheville Ghost Tour
Enjoy Hike off of the Blue Ridge Parkway
Immerse yourself in the authentic beauty of the Blue Ridge Parkway network of hiking trails.
This mountainous location offers several hiking trails with some of the best vistas with breathtaking waterfalls, blue-misted mountains, rolling pastures, and Instagram-worthy photo spots.
There are several hiking trails along the Blue Ridge Parkway and you will get to explore the area, wildlife, and plants.
Some of North Carolina's most popular hiking trails in the area are Mount Pisgah Hiking Trail (near Asheville), Linville Falls (Burke Country and NC's most famous waterfall), Graveyard Fields Trail (an hour south of Asheville), Boone Fork Trail (Boone, NC area), and more!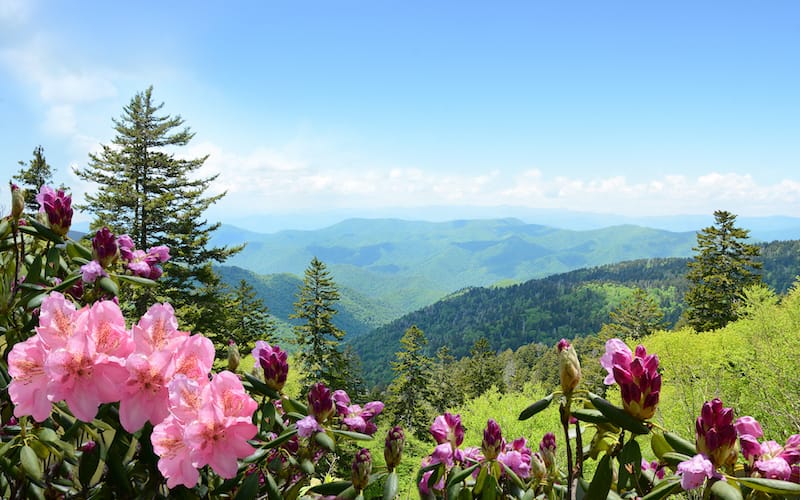 Be prepared to hike through trails of multi-tiered waterfalls, rock overhangs, hidden pools, and many more unique attractions. This parkway also offers endless views of fertile valleys and mountain views through iconic tunnels.
One of the coolest things about hiking in the Blue Ridge Mountains is that there are plenty of waterfalls and if visiting North Carolina in spring, you will get to see them at their most powerful!
This goes for visiting Virginia in spring too! Click here to see our guide to the best waterfalls near Asheville NC!
Ensure that you wear proper hiking boots! Pack a rain jacket and wear multiple layers to suit the chilly mountain weather.
Go Horseback Riding in the Blue Ridge Mountains
If you are looking for the best way to explore North Carolina in spring, this is it. This guided adventure on horseback takes you through rows of wild flame azaleas and fern groves into pine forests.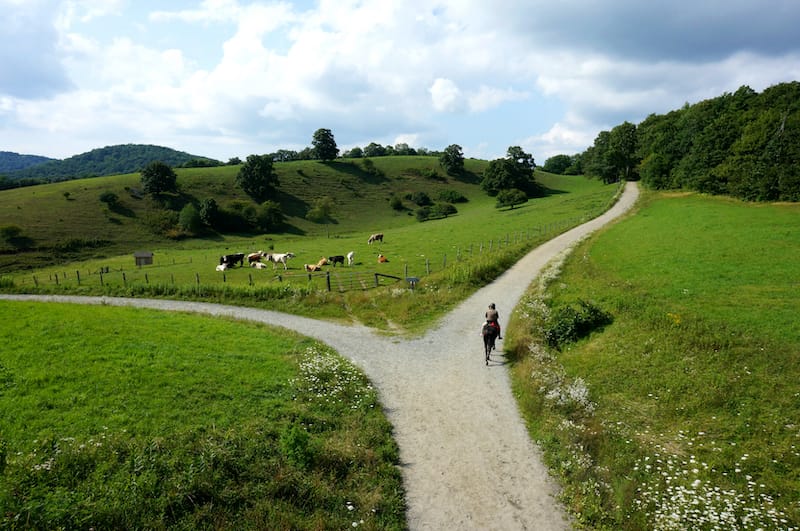 The well-trained and gentle horses are children-friendly and this is an activity for almost any type of traveler!
This horseback ride is the best way to explore the stunning Blue Ridge Mountain area without having to hike. Riding helmets and raincoats or ponchos are provided for this ride.
Heading deep into the Blue Ridge Mountains is one of the best weekend trips from Richmond, Washington DC, and many other places.
Visit the Sliding Rock Waterfall
Located near Brevard in western North Carolina, Sliding Rock Waterfall is a small slide-type of waterfall where visitors are allowed to slide all the way down the waterfall and land into a plunge pool at the bottom.
The pool is about 6 to 7 feet deep and requires amateur swimmers to have protective floatation gear on to avoid mishaps.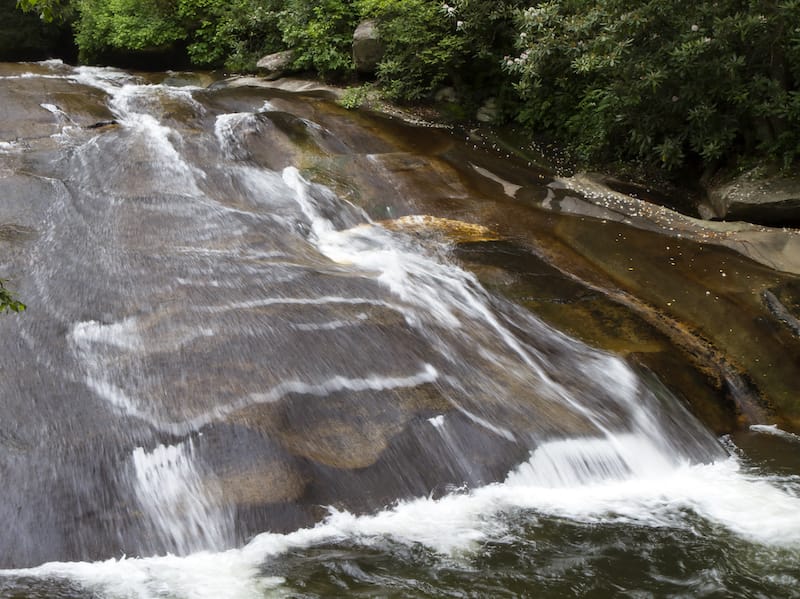 Because of their rarity, natural water slides are usually crowded destinations, but this one is worth the visit with its scenic location and beautiful views.
It is best to go during the spring before it becomes overly crowded in the summer – but beware – it may be powerful and cold!
Nevertheless, there are so many cool things to do in Brevard that it is worth venturing there for a weekend anyway!
Visit the Elijah Mountain Gem Mine
Get the full experience of an indoor and outdoor gem mine this spring. The Elijah Mountain Gem mine is the most popular in North Carolina.
Visitors can enjoy mining their own gems, and the best part is you get to keep whatever you mine. You can also explore the Rock Shop and have a gemstone cut into a crystal pendant for a necklace right on-site! It makes for the best souvenir to take home.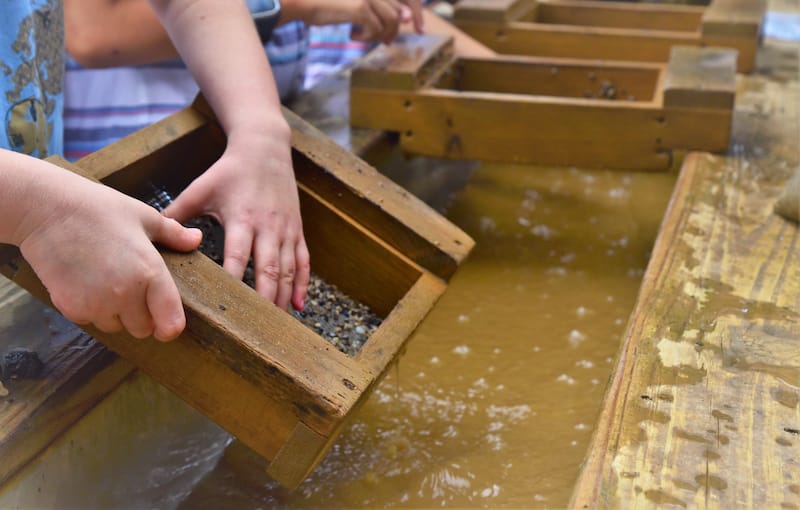 You can find various rare gems ranging from sapphires, emeralds, rubies, amethysts, opals, aquamarine crystals etc. This location is perfect for families with kids.
Explore the Museum of Life and Science in Durham
This 84-acre science museum is one of the best places to visit in North Carolina in spring. The Museum of Life and Science in Durham features a vast display of exhibits and is a favorite springtime destination for both locals and tourists who need refuge from the unpredictable spring temperatures.
Children will especially love the playhouse for kids and the misty hideaway woods that feature a gorgeous treehouse.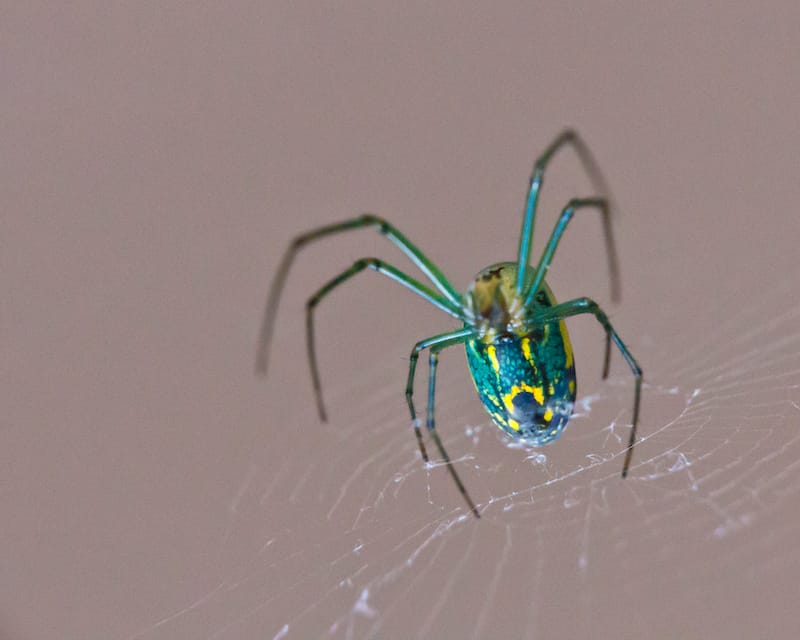 This museum offers innovative and creative science education for kids and adults, and there are several webinars for families to attend. There are many comfy seating areas for one to relax and enjoy a fun time with the family.
It is best to visit in spring as it will become far more crowded during summer.
Tour a Lighthouse in Corolla
This spring, you can enjoy a full tour of the Currituck Beach Light Station in Corolla, North Carolina. Corolla is known for its beaches, horses, and more!
This historic lighthouse features years of rich history and breathtaking beauty that will make every guest want to come back for more. Corolla is also home to some of the best beaches in NC!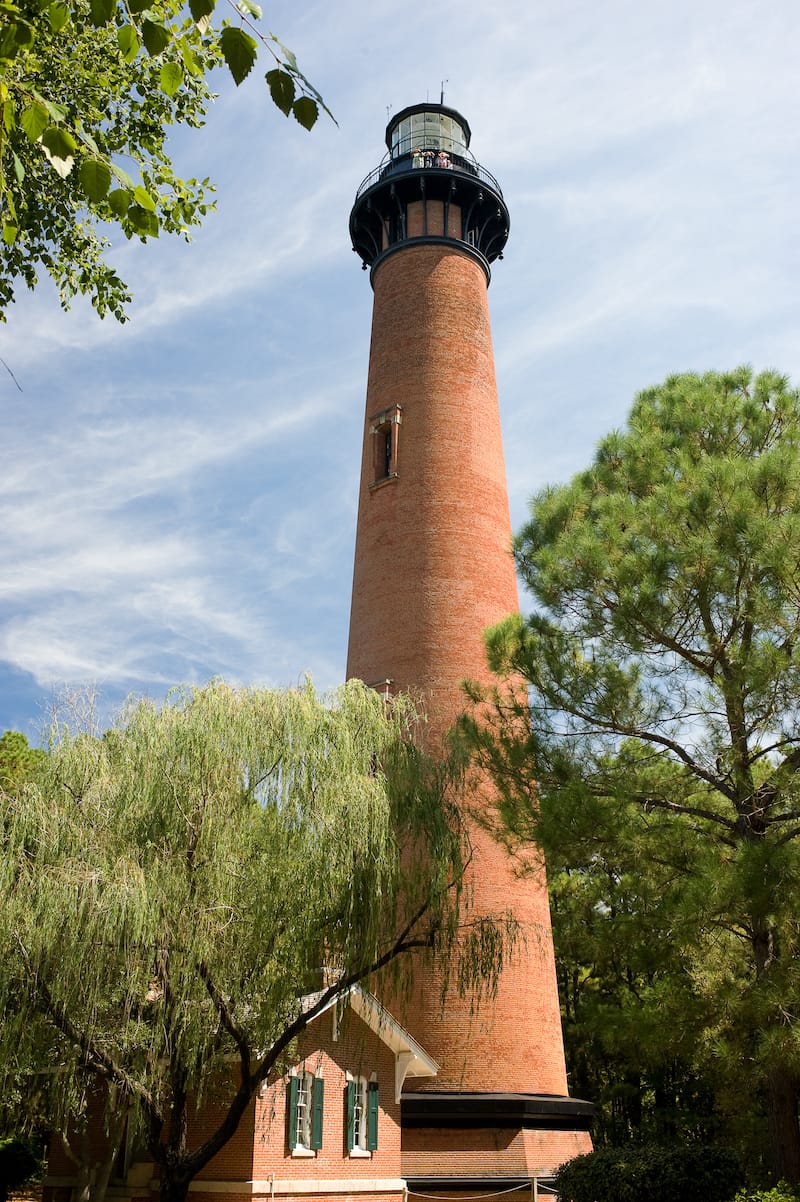 There are several other lighthouses you can visit in North Carolina in spring and many of them are located in charming coastal towns in the Outer Banks.
Be sure to take tons of pictures and learn more about each lighthouse's history, functions, and uniqueness. We just love this one because it is far less crowded in spring than in summer (and the heat is not as bad, of course). Click here to see more North Carolina lighthouses you can visit.
What are your favorite things to do in North Carolina in spring? Please let us know below!
More North Carolina Travel Resources
Pin this Spring in North Carolina Guide!