The Outer Banks has a culture all of its own on the East Coast. These are the fifteen towns in the Outer Banks that breathe a bit of life onto the Eastern North Carolina seaboard.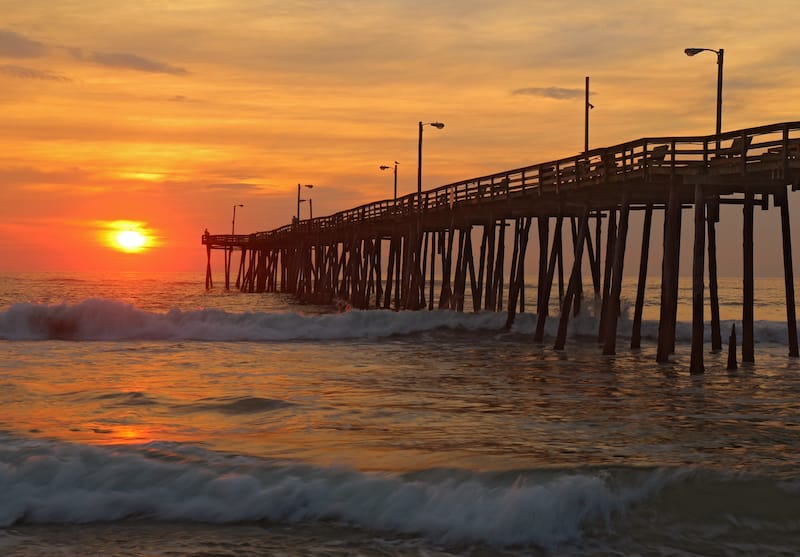 We have listed the Outer Banks towns from north to south and included a map so you can see exactly where each is located! We have also discussed reasons to visit each and some famous attractions nearby.
In your opinion, what are the best towns in the Outer Banks? Let us know in the comments!
Outer Banks Towns Map
To add this map to your Google Maps account, click the 'Star' icon next to the map name. You can then view it on your cell phone or computer by heading to your Google Maps account, click the menu and add it to 'Your Places'.
Towns in the Outer Banks
Corolla
Located in the Outer Banks and nestled between the ocean and the sound, Corolla offers its visitors impeccable beaches with cozy retreats and breathtaking scenery to admire from the town's every corner.
Along the beach, you can witness one-of-a-kind wild horses, the Colonial Spanish Mustang – the island's true treasures, and go on a guided ride with them.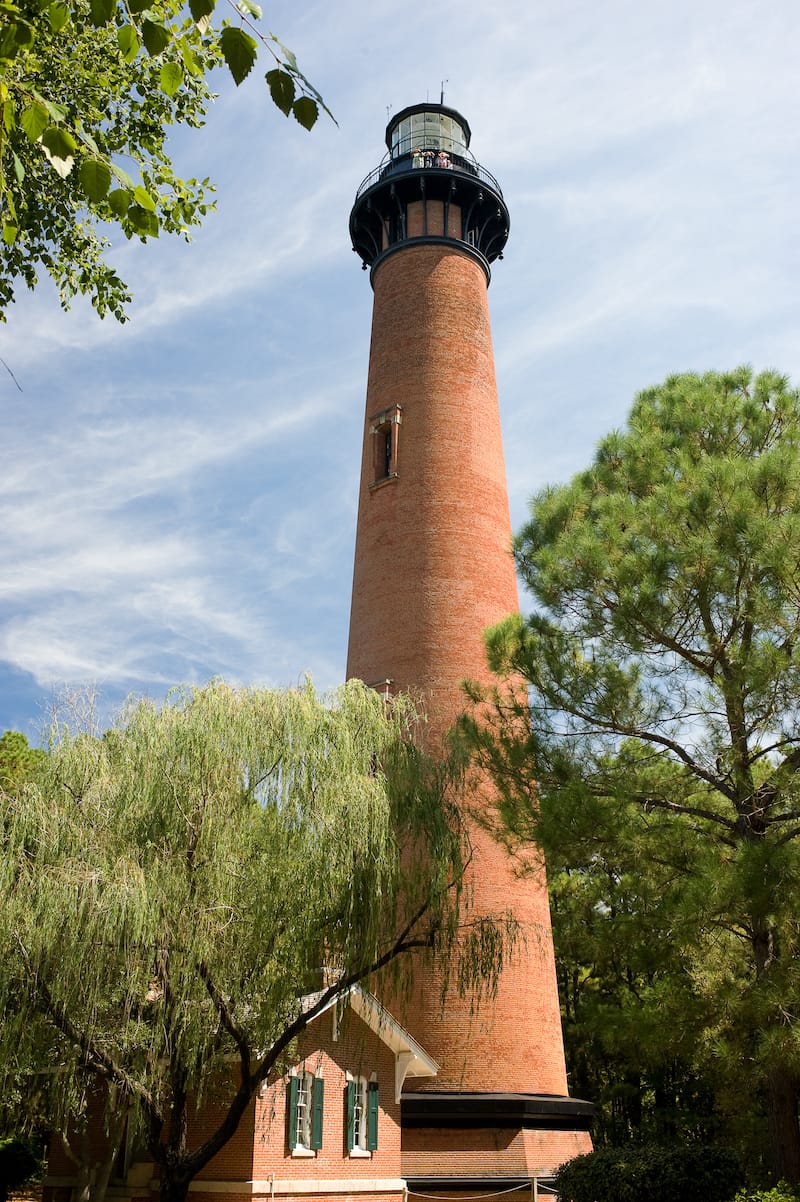 Pay a visit to the Center for Wildlife education and get acquainted with NC's rich biodiversity. Adventure seekers can have an exciting day in Corolla Adventure Park or learn to surf, kiteboard, water ski, or kayak in the ocean.
Get the complete view of the Outer Banks while climbing to the top of the gorgeous Currituck Beach Lighthouse, dine at waterfront restaurants, and go shopping to round out your day.
Duck
Despite being next to the Outer Banks' larger towns, Duck stands out with its relatively small area packed with amazing conveniences for a memorable vacation.
As the name implies, this lovely town has seen a lot of waterfowl hunting since the 1800s. Bordering Currituck Sound and the Atlantic, it offers the ideal location for water sport activities.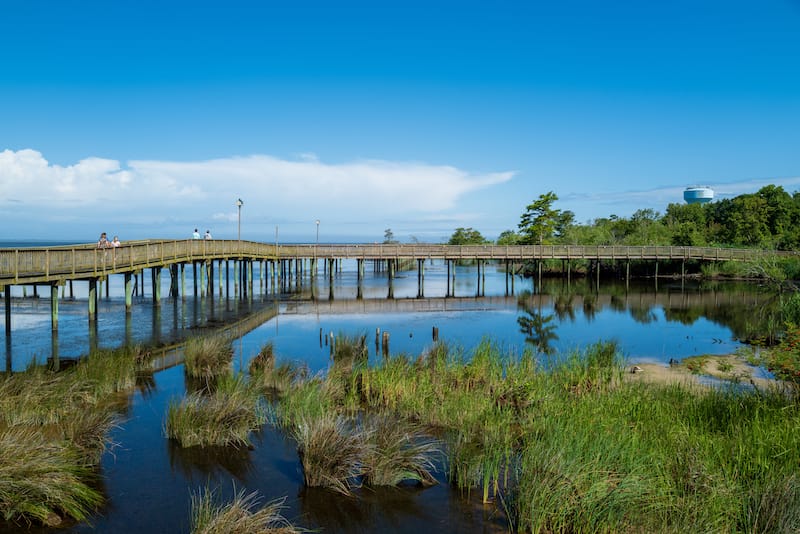 Duck's beautiful beaches are brimming with stunning vacation rentals, fine dining restaurants, shopping complexes, and outdoor theaters. You'll find plenty of things to do in Duck for all travel tastes!
Visitors can enjoy various special events all year round in Duck Town Park, such as the Duck Jazz Festival, the Duck Yuletide Celebration, and several others.
Southern Shores
Neighboring Duck and Corolla, Southern Shores is the ideal destination for those who want to escape the hustle and bustle and enjoy a serene vacation.
The town has natural landscapes and is well-known for its unspoiled sandy beaches, inviting you to lie down and soak up some sun. Southern Shores features vacation rentals, a few biking trails, marinas, boutiques, tennis and golf courts, and a few restaurants.
Although it may feel serene at dusk, the town is close to other towns in the Outer Banks where you can find several entertaining spots and not feel completely isolated from city life.
Kitty Hawk
Kitty Hawk is one of the most popular destinations located in the busier central Outer Banks, offering pristine North Carolina beaches along with awe-inspiring and diverse fauna and flora. This was actually the first place I saw the ocean after moving to the US from Germany as a child!
Visit Kitty Hawk Woods Coastal Reserve to explore the Outer Banks town's unique landscapes, stroll along the natural trails in maritime forests to admire the region's extraordinary wildlife.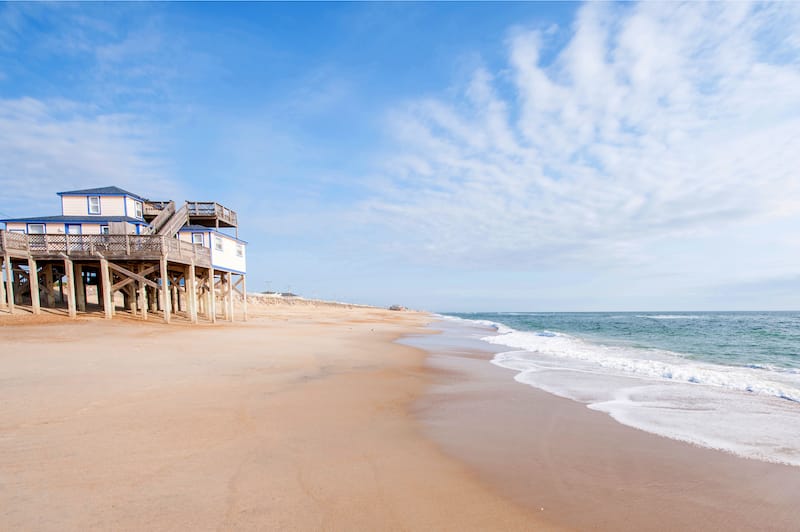 The area's architectural style is in perfect harmony with the surrounding nature, making this place even more majestic. The town also stands out from its neighbors for featuring plenty of shopping spots (boutiques, retail, and grocery stores).
Food enthusiasts have a wide range of options when it comes to selecting a fine dining restaurant in this city. Various year-round events, such as marathon races, art festivals, and tasting events, are organized to ensure fun and entertainment.
Kill Devil Hills
As the oldest town on the Outer Banks, Kill Devil Hills is a must-see for those looking for a great destination with an amazing food scene and many things to see and do.
The town is well-known for its oceanfront vacation rentals and hotel chains, as well as numerous dining and shopping options. Be sure to check out the Wright Brothers National Memorial, learn the history of the brothers, and visit the Centennial Pavilion along with the museum displaying the first-ever airplane's lifesize replica.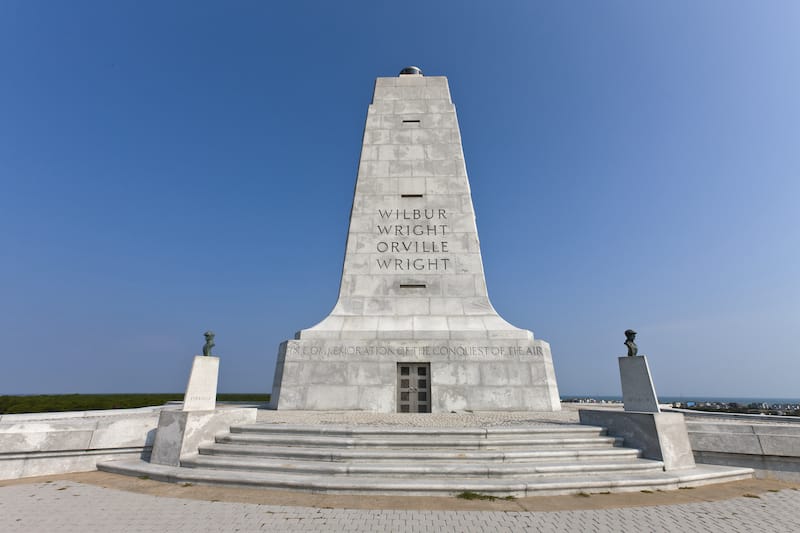 At Avalon Fishing Pier, you can have a snack and a beer, shop for additional fishing gear, and throw a line off of the edge of the pier. End your day strolling the flawless OBX beaches and hanging with friends and family as the sun sets on the Outer Banks.
Nags Head
Located on the central part of the Outer Banks, charming Nags Head is the town where history meets modern living. Witness Nags Head's unique architectural style while strolling throughout the Historic District.
Take a relaxing stroll along the unspoiled shoreline, which extends for nearly 7 miles and offers contemporary cottages with old Nags Head style along the way.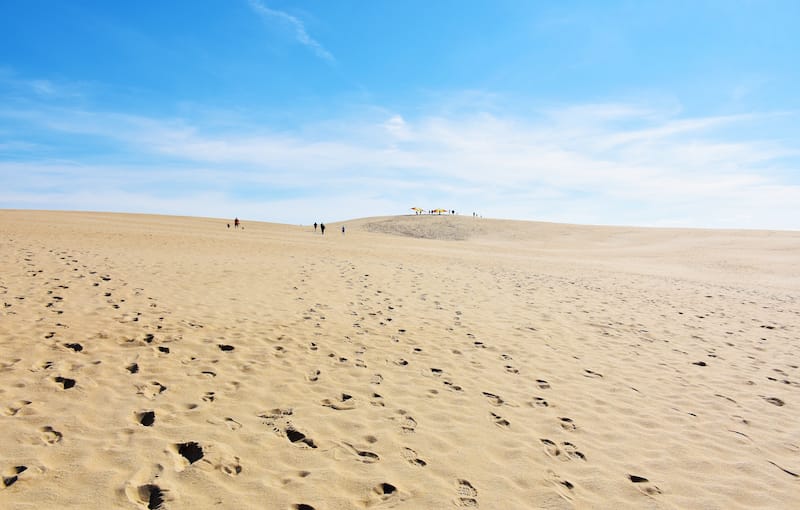 The city's main treasure, Jockey's Ridge State Park, is home to the largest sand dunes, natural hiking trails, visitor's center, gift shop, museum, and various shoreline sports for ocean fans.
Town also features two fishing piers – the Nags Head and Outer Banks Fishing Piers, which offer great fishing experiences, ensuring some exciting catches!
Manteo
Located on Roanoke Island in Dare County, Manteo is home to some of the most exciting attractions in the Outer Banks.
Downtown is home to many waterfront fine dining restaurants, shops, art galleries with antique and modern exhibits, historic homes, and more.
Take a boat tour from Manteo Waterfront Marina to discover the Outer Banks' views from the water.
Explore the region's rich history at either Fort Raleigh National Historic Site or Roanoke Island Festival Park or step back in time at the Elizabethan Gardens or Island Farm.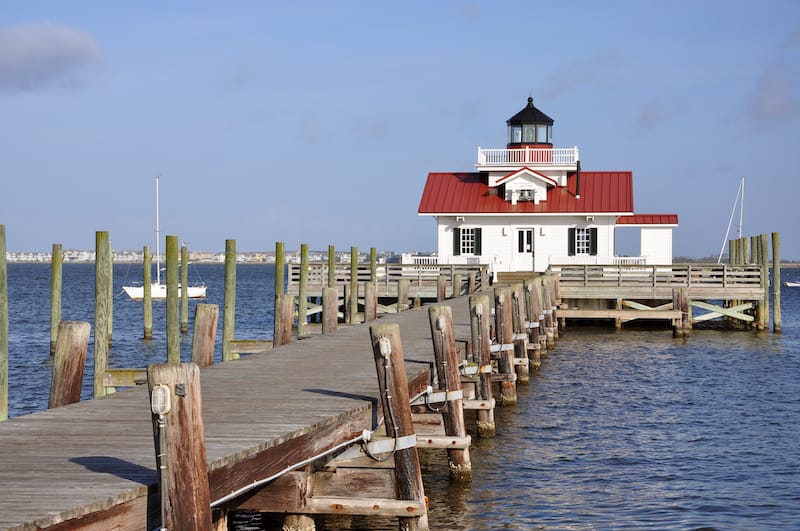 Be sure to stop by and admire artisans' unique work at the Roanoke Island Maritime Museum, which also serves as a working boat shop located nearby the lighthouse! This is one of the best island towns in NC!
Rodanthe
Once recognized as East Coast's greatest lifesaving station, Rodanthe is one of the Tri-Villages and is best known for its peaceful and pristine beaches.
Visitors can enjoy various water sport activities in Pamlico Sound, such as windsurfing, kiteboarding, kayaking, or simply go for a swim in crystal clear waters.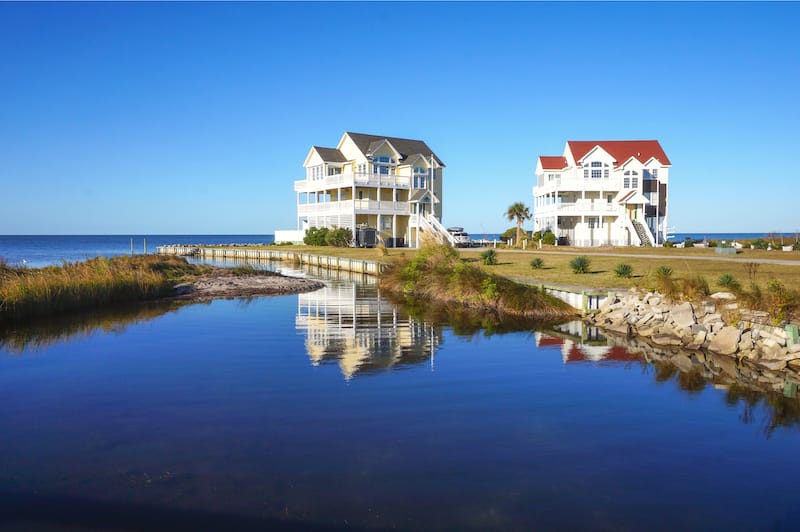 One of the must-visit attractions in Rodanthe is the Chicamacomico Live-Saving Station, once a base to one of the Outer Banks' first lifesaving stations and is now a museum dedicated to rescue missions.
Another site for fishing enthusiasts is the Rodanthe Fishing Pier. Rodanthe also features many restaurants, gift shops, and special watersport events to ensure a fun and exciting stay!
Waves
Located on the northern part of Hatteras Island, Waves is the second one of the Tri-Villages. Besides being home to gorgeous beaches and oceanfront rentals, it stands out with its large selection of water sport activities!
Water sports giants Kitty Hawk Kites and REAL Watersports are there to provide all the necessities for spending the entire day on the water.
The town features a comparably smaller number of restaurants and shops than other towns in the Outer Banks, but the ones located near the watersport complexes are pretty much sufficient enough to try local delicacies and recharge before getting back out on the water!
Salvo
Salvo, the last and southernmost one of the Tri-Villages, is a dream location for family-friendly activities amidst a serene location.
The OBX town is not much different from its sister towns and offers plenty of beach house rentals and peaceful beaches for sunbathing. One of the city's main attractions is Salvo Day Use Area that features unspoiled beaches along with picnic conveniences, restrooms, and the ideal spot to admire stunning sunrises and sunsets.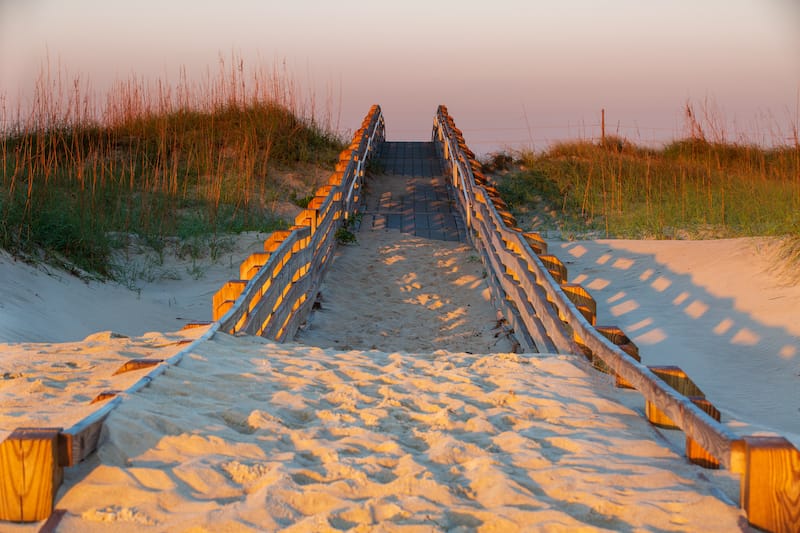 The city is close to Rodanthe Pier and is home to the US's smallest post office's original replica. Its access to Pamlico Sound offers a diverse range of water sports activities for adrenaline junkies, such as kayaking, kiteboarding, surfing, stand-up paddleboarding, and more.
Avon
Avon, known as the "Center of Hatteras Island," welcomes visitors with its gorgeous beaches along with plenty of attractions to keep them entertained throughout their whole trip.
The town's major attraction is Avon Pier. It has a snack bar and a convenience store where you can refill your tackle box and grab a snack. Night owls also have their spot in the city at the exciting Koru Beach Club!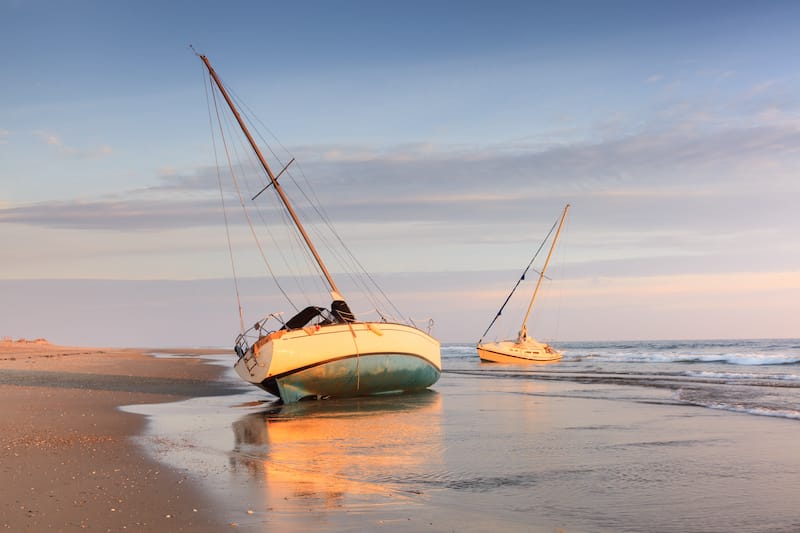 Visit Kinnakeet Village to check out the area's oldest houses with coastal gardens or to simply enjoy the breathtaking landscapes. Avon features the island's only main shopping complex, which houses various stores, restaurants, and a spa center.
At Avon Harbor, you can gaze out at breathtaking sunrises and sunsets or walk along miles of undeveloped beaches lined with waterfront homes.
Buxton
Buxton, neighboring Avon, is a small town that has something for everyone. Cape Point features Hatteras Island's most well-known beach ramp and promises an amazing fishing experience!
Get a bird's-eye view of the OBX town from the top of the majestic Cape Hatteras Lighthouse, probably the most famous North Carolina lighthouse, or learn about the area's rich history in the nearby keeper's house museum.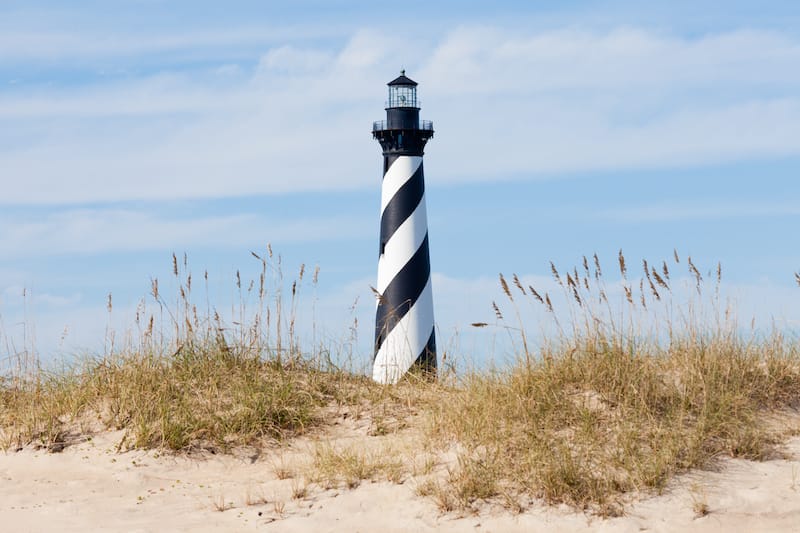 Water junkies will certainly appreciate Canadian Hole and Kite Point for its windsurfing and kiteboarding opportunities. Hike in Buxton Woods Coastal Reserve to admire the maritime forests along with their abundant wildlife.
Buxton also provides a wide range of dining and shopping options as well as art galleries, mini-golf courses, horseback riding, parks, and organized events and festivals to keep you entertained during your stay in the Outer Banks!
Frisco
Frisco is one of the more tranquil destinations on Hatteras Island and is the perfect location for beachgoers looking for places to unwind and settle into coastal life.
The underrated Outer Banks town offers miles of unspoiled beaches along with vacation rentals and two campgrounds. Discover the region's rich history at the Frisco Native American Museum, where plenty of artifacts and treasures are showcased in every room.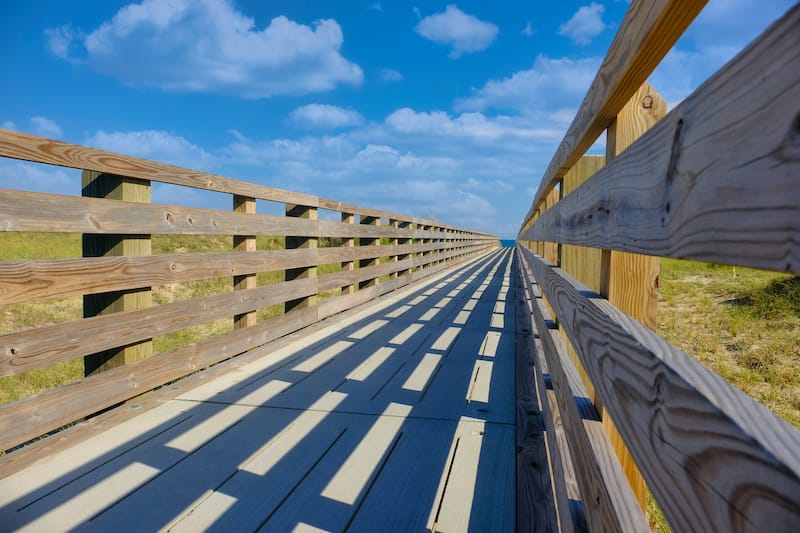 The Frisco Pier used to be the best place to enjoy the ocean breeze and breathtaking sunrises and sunsets, but storms have left only the skeleton of the Pier standing.
The city provides many restaurants and shops, plus the beloved amusement center that is home to the island's only go-kart track. It also offers many watersports activities so you can spend the whole day riding the waves!
Hatteras
Hatteras, bordering Hatteras Inlet from the south, is the ideal destination for fishing enthusiasts and true beach lovers.
It is a hub for pristine beaches, deep-sea fishing, fishing charters, and countless fishing tournaments held throughout the year.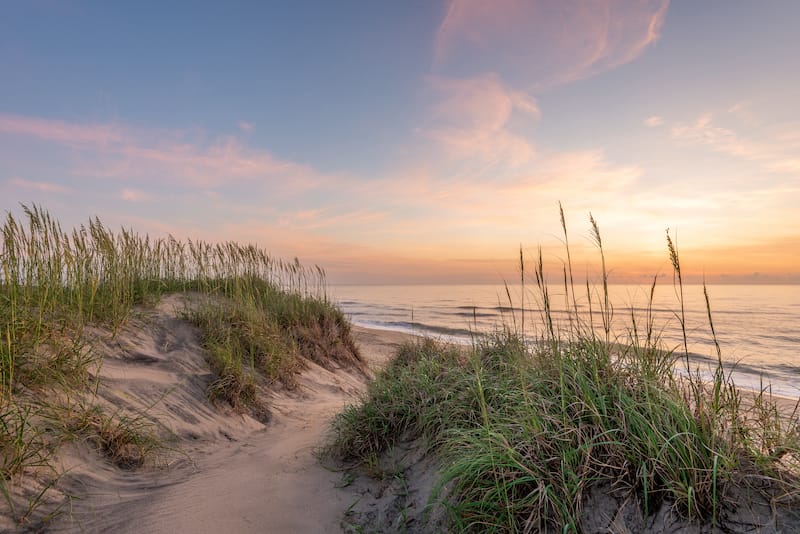 Visit sound-front Hatteras Landing to discover Hatteras' best stores and restaurants and enjoy live music amidst a serene setting. Discover Hatteras' unique maritime history in the Graveyard of the Atlantic Museum.
Also, be sure to take Hatteras/Ocracoke Ferry to get the Outer Banks' best views or simply enjoy a coastal day trip to Ocracoke Island.
Ocracoke
Ocracoke is often considered to be the pearl of the Outer Banks and the town is home to 14 miles of pristine beaches and is the ideal destination for those who want to settle in peace and quiet.
It is a compact town full of historical sites to discover, including NC's oldest lighthouse, the Ocracoke Island Lighthouse and the Ocracoke Preservation Museum.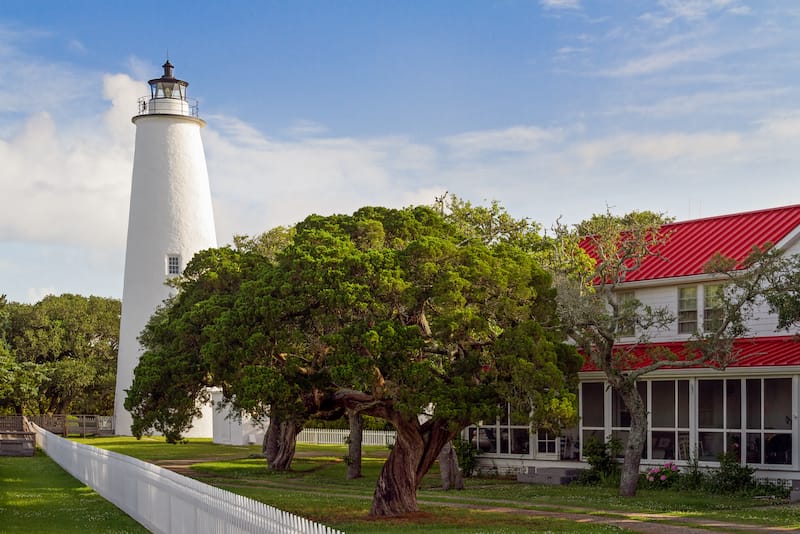 Wildlife attractions are a favorite activity when in Ocracoke, whether it's witnessing the island's wild ponies at the Ocracoke Pony Pen or admiring the diverse nature at Springer's Point.
Ocracoke Village, with plenty of dining and shopping spots, as well as boating and fishing options, promises you a memorable stay!
So, what are your favorite towns in the Outer Banks? Drop your favorite OBX towns in the comments and why you love them so much! Thanks!
More Eastern NC Travel Guides
Pin the Best Towns in the Outer Banks