Are you looking for the best things to do in Duck NC? This guide details the best of what to do in Duck – including activities, delicious restaurants, and more!
I recently had the chance to spend quite a bit of time visiting Duck and the Outer Banks with my family so I got a really solid taste of the main attractions in Duck… and it actually does contain a lot of donuts!
While the Outer Banks beaches are spectacular no matter where you go, I truly think that staying in Duck is a good choice, especially for families!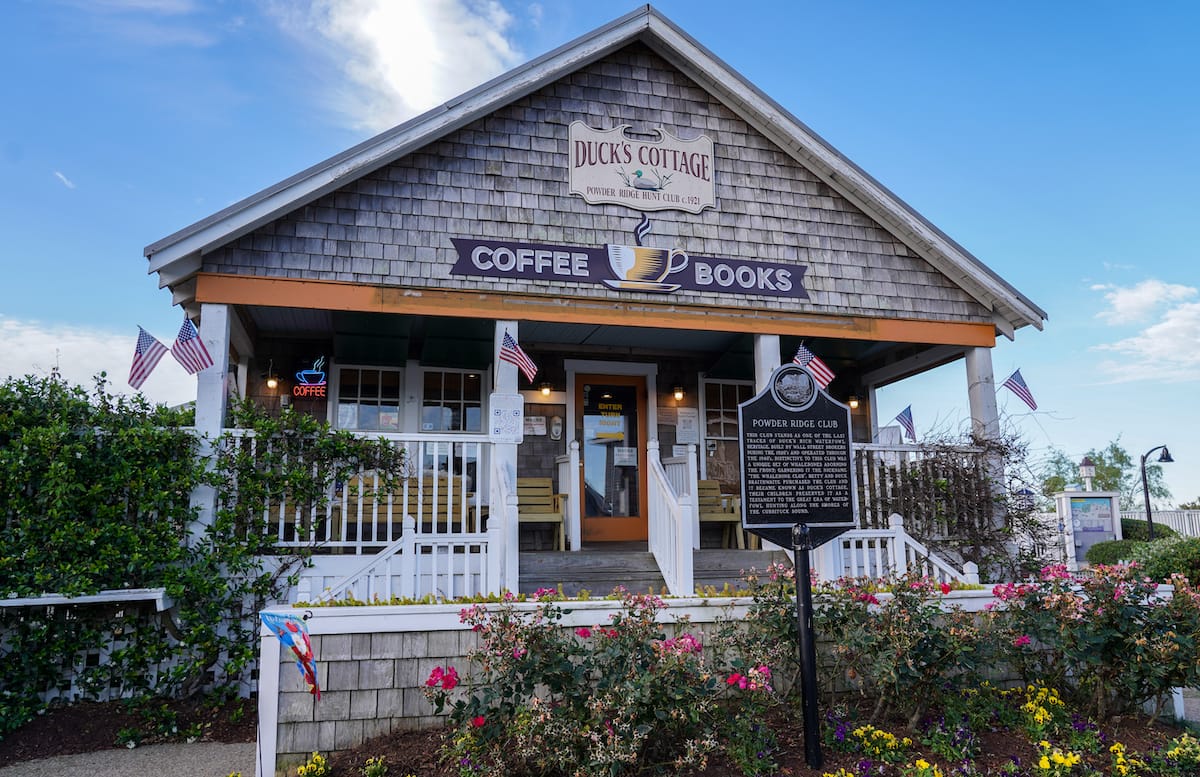 These are my favorite things to do in Duck, including some day trips that will occupy different travel tastes!
Did we miss any awesome places to visit in Duck? Let us know in the comments. Thanks!
Best OBX Tours (to Maximize Your Time!)
If you're looking for something more organized when in the Outer Banks and the surrounding area, here are some awesome OBX tours you should check out.
These tours will help you maximize your time, which is especially important if you only have a short amount of time in the area! We listed a variety so that you can pick which one is most suitable for you (and many include multiple places!):
Wild Horse Watching Tour in Outer Banks (great for kids!)
Hang Gliding Lesson for Beginners (top-rated!)
Best Things to Do in Duck NC
1. Visit the Duck Boardwalk
The Duck Boardwalk is nearly a mile long, so there's plenty to do here! It is a great place to shop, ride bikes, spend time with friends and family, and so forth.
And, it is one of the best things to do in the Outer Banks!
Besides enjoying the incredible scenery of the Atlantic coast on a regular walk, the Duck Boardwalk has a variety of shops for those needing some retail therapy or if you're looking for some new items.
Since it is near the beach, you can expect to find a waterfront shop that offers at least 18 different boutiques, such as Barr-ee Station, Donna Designs, Gray's Outer Banks Lifestyle Clothing Co., Sea Dragon Gallery, Life's a Beach, and Dazzles.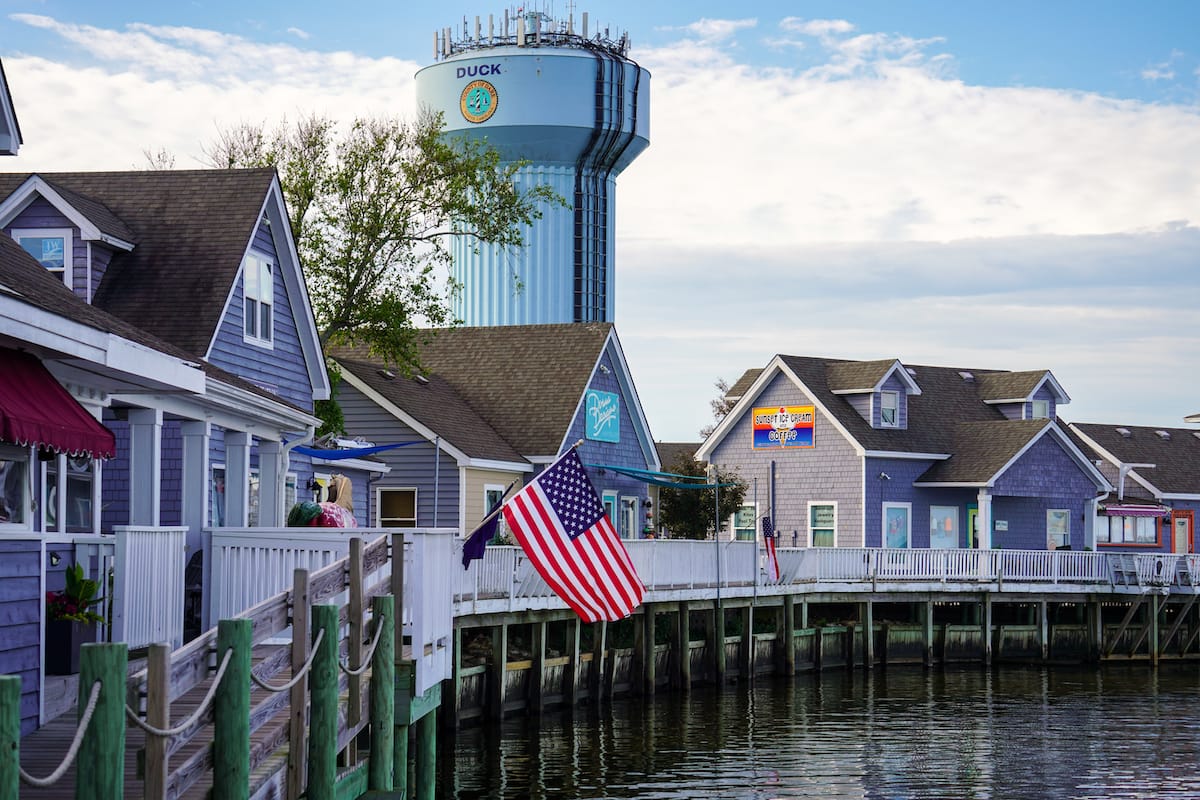 The boutiques are available for jewelry, clothing, handmade gifts, souvenirs, and handmade art. Right next to the Duck Boardwalk is 11 acres of pure, natural beauty – the Duck Town Park offers various adventures at every corner.
The park has different trails that run through the maritime forest and willow swamp. A highly recommended restaurant is The Blue Point, which has even been featured in Southern Living as one of the best restaurants in the area.
It's enjoyable to dine here while feasting on delicious food and enjoying a picturesque view of the sunset along the coast.
2. Go to Corolla for a Wild Horse Tour
The 2-hour tour will give you a unique experience with nature and animals and a 4-wheel drive sports car.
The ticket costs around $60 and includes a 2-hour Outer Banks wild horse by 4WD vehicles from Corolla, an offroading opportunity to the highlands of Corolla, a detailed guide on the surroundings, and the history of the Outer Banks, etc.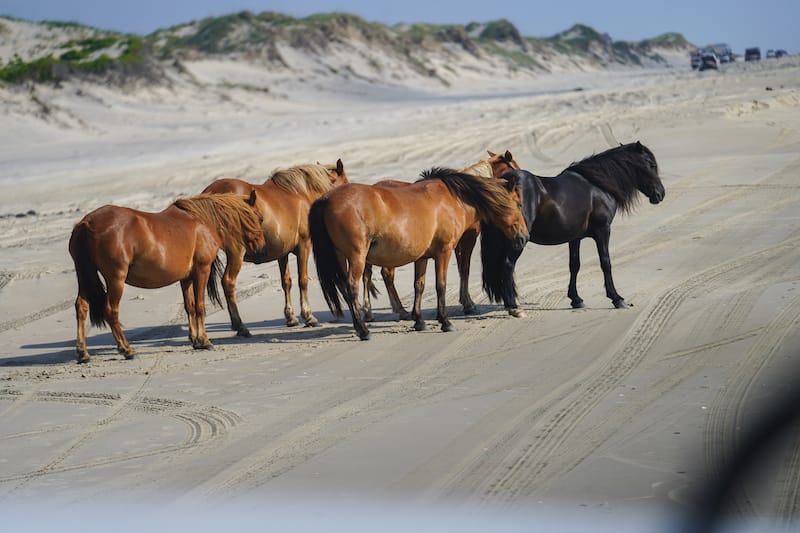 On the other hand, this type of leisure is not suggested for everyone. People who have back problems or any medical conditions related to the heart are not recommended to join the ride.
During the tour, one can go offroading around Corolla to see its highlights in a 4WD vehicle, learn the history of the Outer Banks and how it became the home for wild horses, ride over the dunes next to the ocean, and visit the fantastic horse convention area with private access.
>> Click here to check rates and availability
3. Grab Coffee at Duck's Cottage
Books, some quiet solo time (or not), and a good ol' cup of joe are sometimes all that you need.
Duck's Cottage scores extra points for being a pet-friendly boutique, so keep that in mind if you're strolling around with your pup.
You can enjoy their famous specialty coffees like the coconut crunch coffee or the cottage blend and relax outside on their lovely white porch.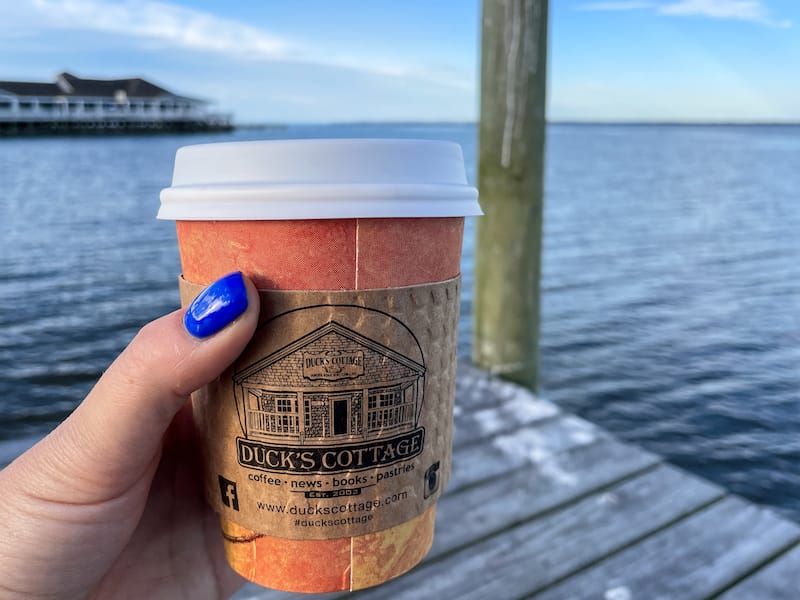 Feel free to check out different book reviews, read books while you're sipping and enjoying your time, or even purchase a book you like from the bookshop.
Make sure to ask the staff for any specific book you may be searching for; if it's not available, they can order a copy for you! You can visit this lovely cottage Monday through Saturday from 7 am to 6 pm and on Sundays from 7 am to 12 pm.
Address: 1240 Duck Rd, Duck, NC 27949
4. Have Breakfast at Cravings
Even Guy Fieri from The Foot Network has dined at this famous restaurant, which is one of the best restaurants in Duck.
With excellent service and even better food, one can break their fast in the mornings with some scrumptious dishes at Cravings!
Breakfast is served daily from 7 am to 11 am, offering customers a large selection of breakfast staples.
The Crabcake Sunrise Sandwich is a famous award-winning crab cake with remoulade sauce, smoked ham, egg, and cheese.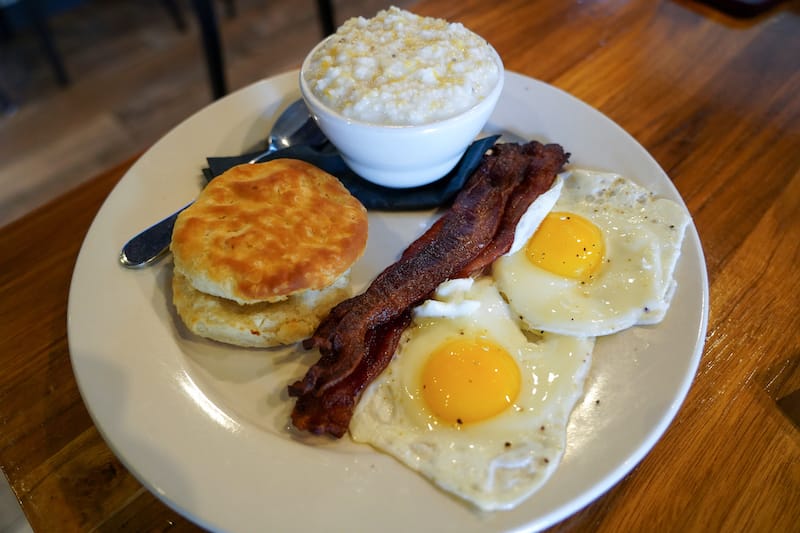 If you're not feeling "crabby" for a breakfast meal, then maybe choose something lighter like The Three Little Piggies or Larry's Sausage and Egg Wrap wrapped in a whole wheat tortilla.
Buttermilk pancakes, truffle eggs, grits, and a regular breakfast plate are all options on the breakfast menu, cooked to a T. The restaurant also has gluten-free rolls to substitute for white bread.
Address: 1209 Duck Rd, Duck, NC 27949
5. Take a Day Trip to Alligator River National Wildlife Refuge
Built on 152,000 acres of land along the Atlantic Coast in Eastern North Carolina is the Alligator River National Wildlife Refuge, established in 1984.
The refuge was established to preserve and protect a unique wetland habitat type- the pocosin. It has roughly 28 miles of land from north to south and 15 miles from east to west.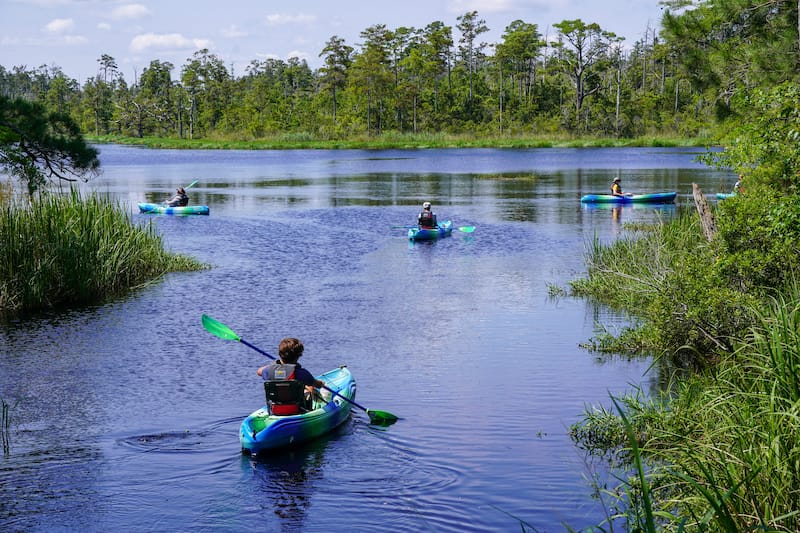 It is bordered by the Alligator River and the Intracoastal Waterway. Visitors worldwide come to the refuge for its red wold howling programs, and it is also home to the Dare County Bombing Range.
This Alligator River kayaking tour is a 2-hour adventure where you can wind your way through open creeks and narrow canals, exploring the swirling red waters and "living fossils" of the cypress swamp.
Tickets start at $60.
>> Click here to check rates and availability
6. Watch the Sunrise on the Atlantic Side of Duck
There's something insanely calming and magical about the sound of the waves crashing against the shore and the dancing reflections of sunlight.
And, Duck is home to some of the best beaches in the OBX!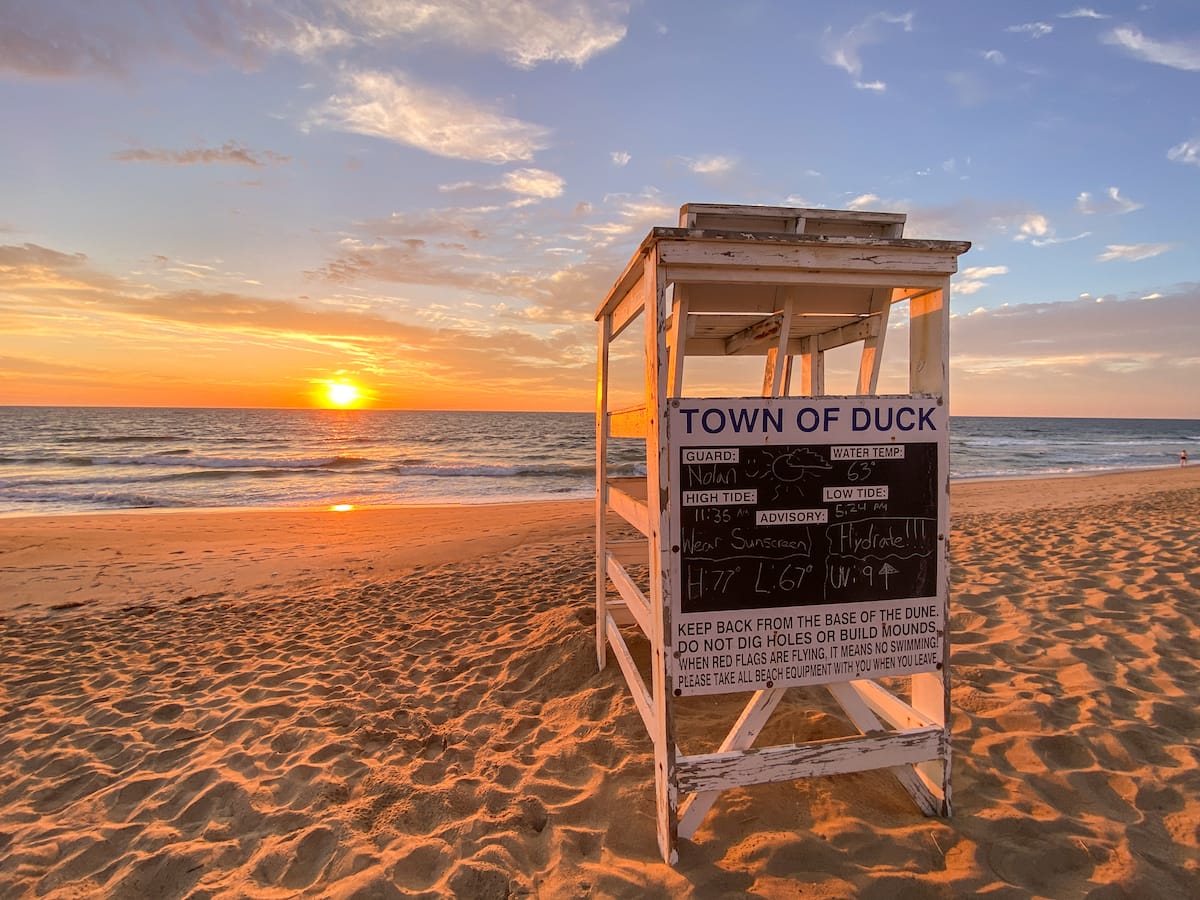 In the summertime, the sun rises on the Atlantic side of Duck at around 6:15-6:30 am (in summer), so depending on where you're staying, it's best to wake up at least 30-45 minutes in advance to prepare for one of nature's most intense and beautiful scenery.
Many can attest to finding it worthwhile to get a good night's sleep in advance to witness the sunrise glory.
If you're feeling cold, take a warm jacket or blanket to cuddle up solo or with a friend near the sand along the shore.
7. Get Breakfast To-Go at Duck Donuts
The most creative donut shop in Duck is by far Duck Donuts with its colorful taste of sweets and yummy warm pastries.
The owners used to vacation in Duck for years and realized that there weren't any sweet staple bakeries of happiness, so in 2007 they opened up their very own donut shop!
The donuts are made-to-order combined with fresh coffee, which melted so many hearts that the business opened up in different areas and states by franchising their brand.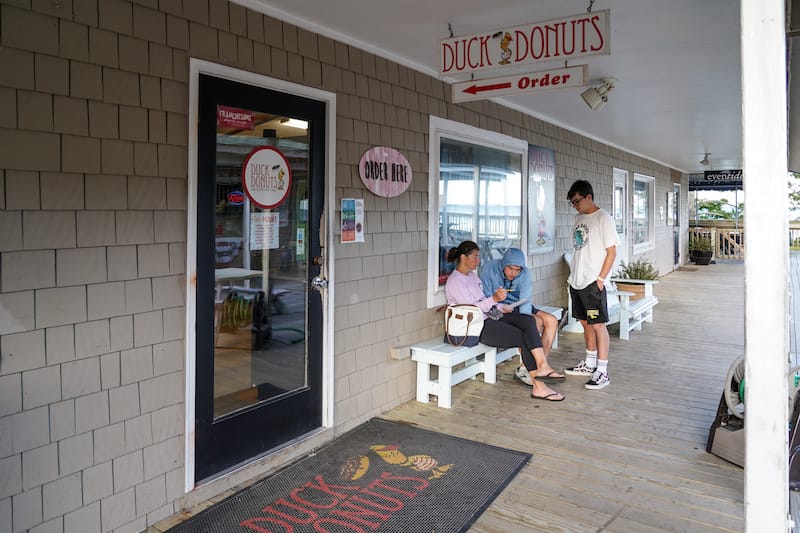 If you're going to munch on donuts and curb your sweet tooth, then check out some favorite fan donuts like Bacon in the sun, Beach Ball, Blueberry Lemonade, Blueberry Pancake, Chocolate caramel crunch, chocolate explosion, Coconut Island Bliss, Cookies and Cream, French toast, Peanut butter paradise, pina colada, and at least a dozen more!
You can snack on sandwiches, ice cream, made-to-order donuts, and try seasonal donuts. The donut shop is open every day from 7 am to 1 pm.
Address: 1190 Duck Rd, Duck, NC 27949
8. Walk or Bike along the Duck Trail
Residents and visitors can ditch their cars and walk, run, or ride on the paved pathway of the Duck Trail, which stretches the length of the Town of Duck, a beach resort in the Outer Banks.
The entire trail measures 6 miles long with an endpoint near Cadwall Road and Jay Crest Road. The surfaces are smooth and made from asphalt and concrete.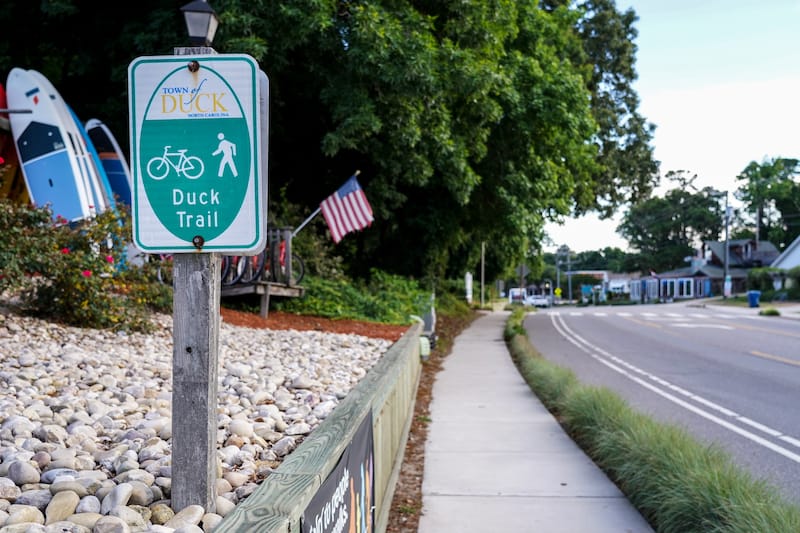 If you want to bike, an excellent option is to rent a bike from Outer Banks Bicycle Rental, which offers bikes for the entire family.
Whether it's a classic beach cruiser or a kiddie kart trailer, you can find what you need here.
Bicycles can be rented for three days minimum, costing around $60 for a classic beach cruiser, $70 for an adult bike with a toddler seat, $40 for a kids beach cruiser bike, and a kiddie kart for just $40.
9. Dinner with Views at Sunset Grille and Raw Bar
Craving fresh local seafood? Steaks and kinds of pasta with a Caribbean flair? Then the place for you is Sunset Grille and Raw Bar, where you can feast on fine food and enjoy a spectacular sunset while basking away in the sun with friends and family.
The restaurant's award-winning chefs prepare the most refined dishes to make them memorable for every customer.
Feel free to visit for breakfast, lunch, and dinner and opt to dine indoors. However, choosing a spot on the outer waterfront dock is recommended to witness one of the most beautiful sunsets in Duck.
Unfortunately, when I went there, a storm rolled through! So, we opted to eat inside.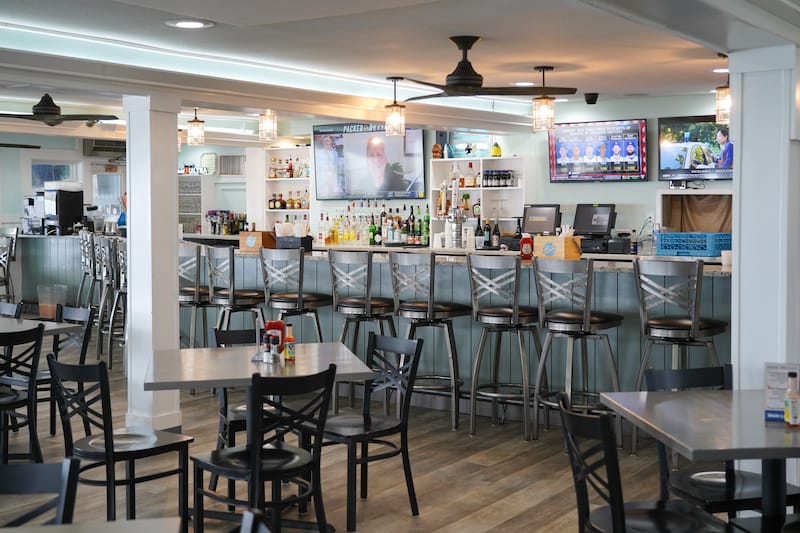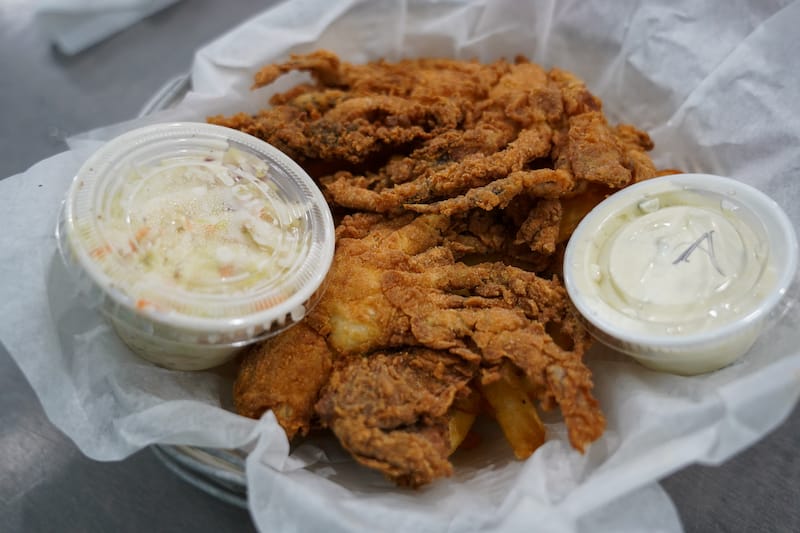 The raw bar offers typical dishes such as local oysters, steamed shrimp, cherrystone middle neck clams, and Alaskan snow crab legs.
Not feeling anything raw? Taste the ocean with fried dinner entrees like fried shrimp, fried oysters, fried clams, and fried rockfish. I loved the fried soft-shell crab!
Address: 1264 Duck Rd, Duck, NC 27949
10. Go Golfing at Kilmarlic Golf Club
One may desire to experience a memorable golfing experience in their lifetime.
And unlike any other experience on the Outer Banks, the Kilmarlic Golf Club is renowned for being one of the top golfing courses by Golf Styles Magazine and was also chosen to host the North Carolina Open in 2004 and 2009.
The golf club sits among 605 acres of maritime forest and sprawling wetlands, and during your time here, you will surely understand how gold and nature are connected at Kilmarlic.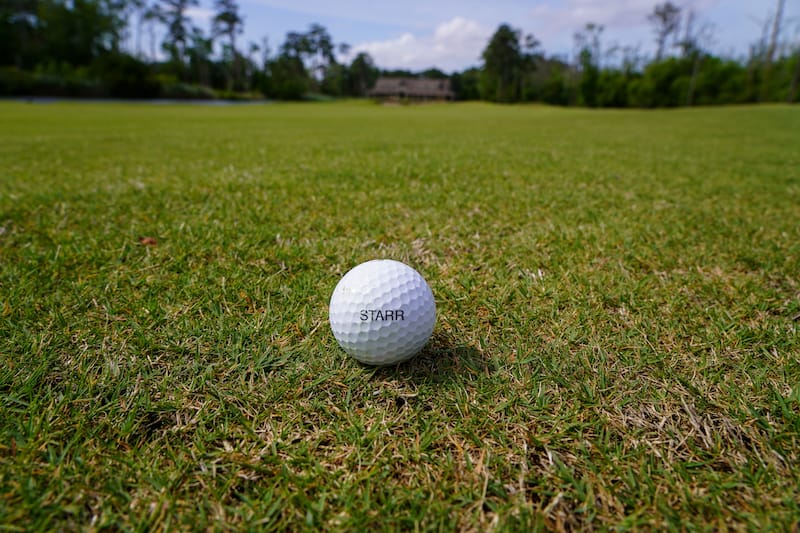 You can book individual or group lessons by appointment by booking in advance to play.
After playing for a few hours, relax or even spend a night at one of the cottages at Kilmarlic that are 5,000 square feet in the middle of the forest surrounded by the courses.
Address: 215 West Side Ln, Powells Point, NC 27966
11. Take a Ghost Tour in Manteo
Ghost enthusiasts – brace yourselves for the most haunted tour ever called the Ghost Tour in Manteo!
As you embark on a walking tour of downtown Manteo (one of NC's cutest towns!), you'll uncover and discover the spooky history of the Outer Banks.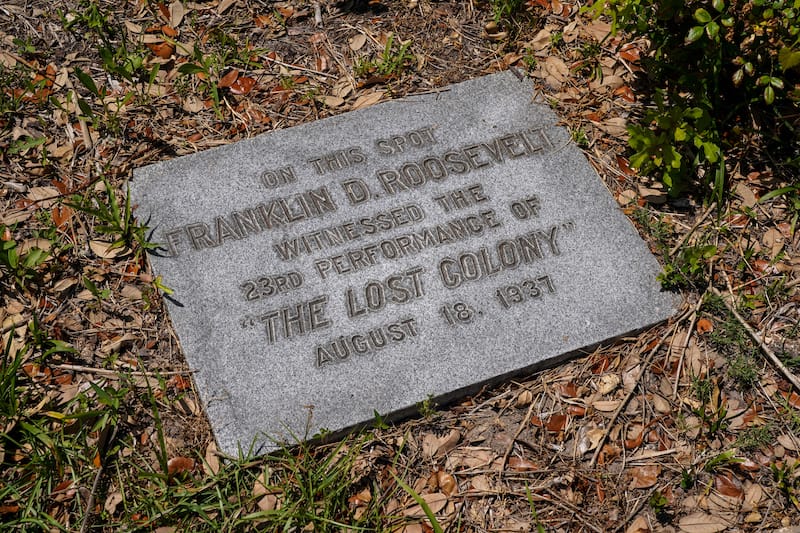 Your guide will tell you the tales of the Lost Colony and Blackbeard while you walk around and stop at landmarks like the Pioneer Theater and Roanoke Lighthouse.
And just like they do on paranormal TV shows, your guide will use an EMF detector to search for spirits.
You'll also learn about one of the most haunted beaches in NC (and the USA)! You will be given an EMF detector and a tourist guide, so don't be scared!
>> Click here to check rates and availability
12. Go to the OBX Sugar Shack
Who can neglect the visitors who get a craving for a sweet treat? The OBX Sugar Shack has you covered! Jelly bellies, decadent chocolates, handmade fudge, and gourmet nuts in so many flavors sit on the walls of this shack, waiting for you to get your hands on them and munch away.
The Duck restaurant made sure to include yummies for savory lovers by including different varieties of popcorn, such as classic caramel, double cheddar, or kettle corn.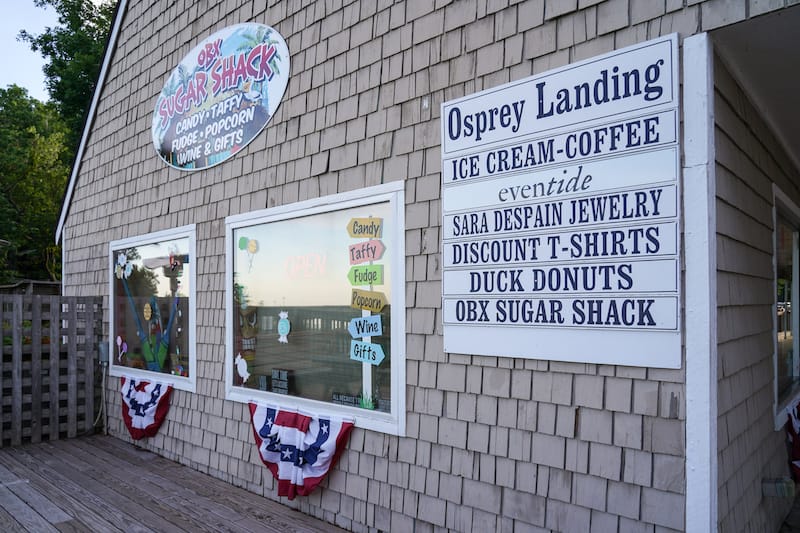 You can return the tub after gobbling away and get a refill at a discounted price… pretty cool, right?
And if you want to get fancy and show off by being more original, then you'll enjoy the handmade popcorn at the Sugar Shack with flavors like chocolate drizzle, jalapeno cheese, or cinnamon. Hot!
After tasting some yummy snacks, head outside to burn off those calories by walking along the boardwalk and enjoying the sunset.
Address: 1190 Duck Rd, Duck, NC 27949
13. Take a Day Trip Kayaking in Kitty Hawk
Kayak Hawk Kites has been organizing and regulating 13 kayak tours around Corolla, Duck, Kitty Hawk, Nags Head, Avon, Rodanthe, and Hatteras.
Alongside offering single and tandem kayaks, Kayak Hawk Kites also provides fishing kayaks.
Tours cover both the ecological and natural historic parts of the area. All of the guides are ACA certified and trained in first aid and CPR.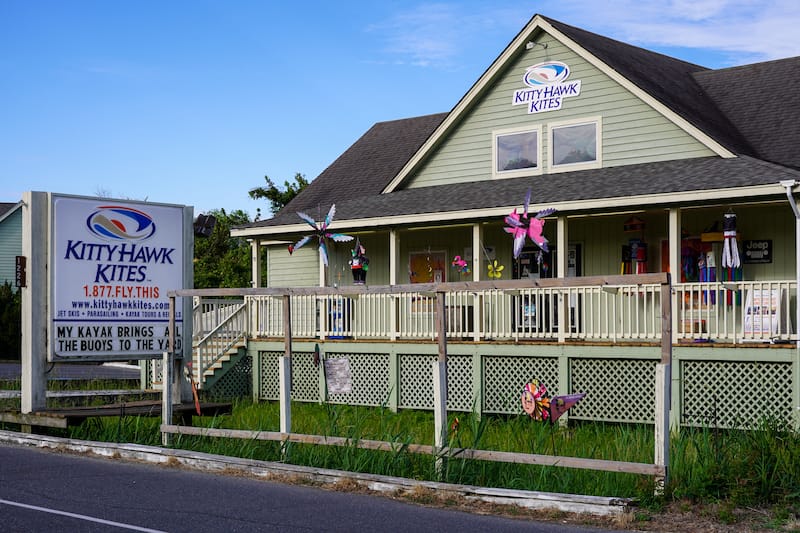 During this kayaking adventure, one can experience the fun of paddling through forests, swamps, and ponds and even allow children to learn how to kayak and join in on the fun.
Note that all kayaking equipment and instruction are provided for every single customer.
14. Go Hang Gliding at Jockey's Ridge State Park
Jockey's Ridge State Park is the tallest living dune on the Atlantic coast and is an ideal locale for activities such as flying a kite, enjoying sunsets, sightseeing, and so on.
The state park has three different trails starting from the boardwalk, which measures 0.7 miles, the Soundside nature trail, which is an easy hike of 0.60 miles, and the Tracks in the Sand Trail, which is all sand and maybe a bit difficult to hike here with a 1.20-mile loop.
Hang gliding is listed as one of the top activities at the state park. Jockey's Ridge is ideal for hang gliding due to year-round winds that allow the glider to fly at 10-15 miles per hour.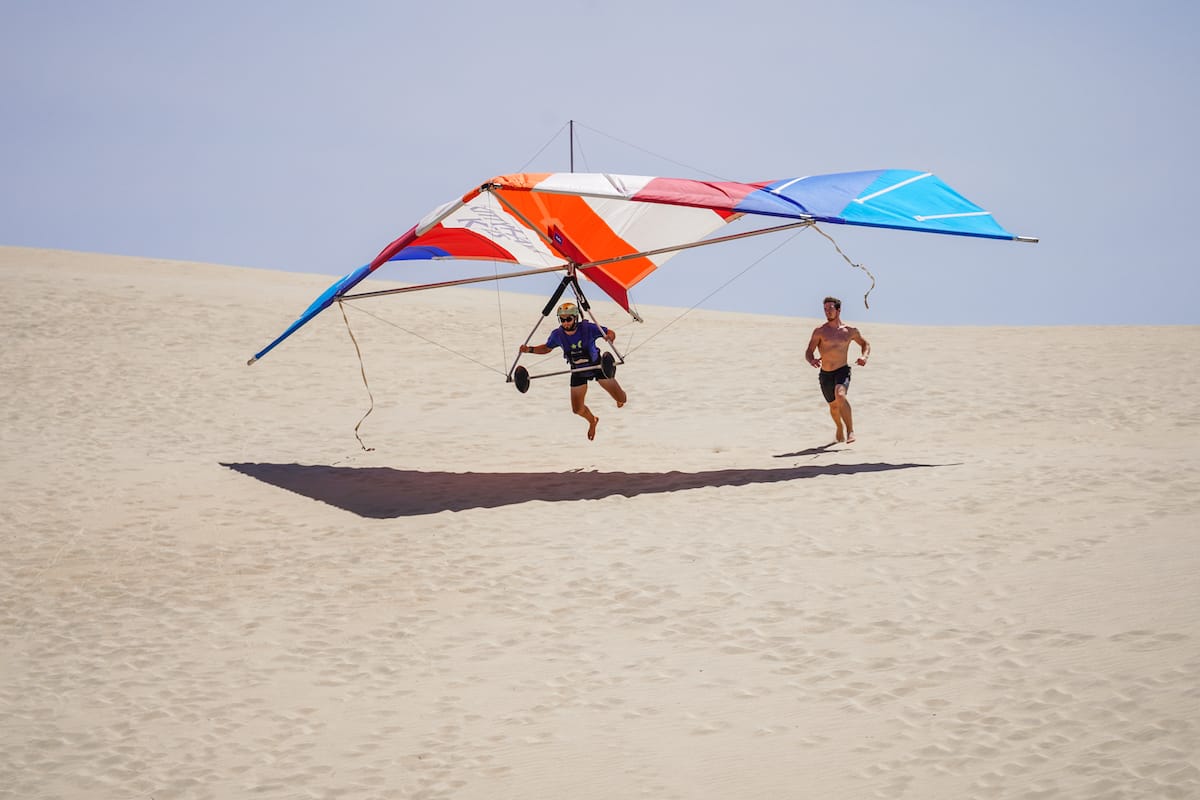 The school tour lessons last around 3 hours, teaching children aged 12 and under or basically anyone weighing less than 100 lbs.
The classes are available year-round and cost $129 per participant. The beginner's lessons are standard and include five flights with two instructors controlling the glider and gliding the glider down the dune.
>> Click here to check rates and availability
Did we miss any of the best things to do in Duck NC on this guide? Let us know your favorite Duck landmarks, restaurants, and places to visit in the comments. Thanks!
More Outer Banks Travel Guides
Pin this Duck Things to Do Guide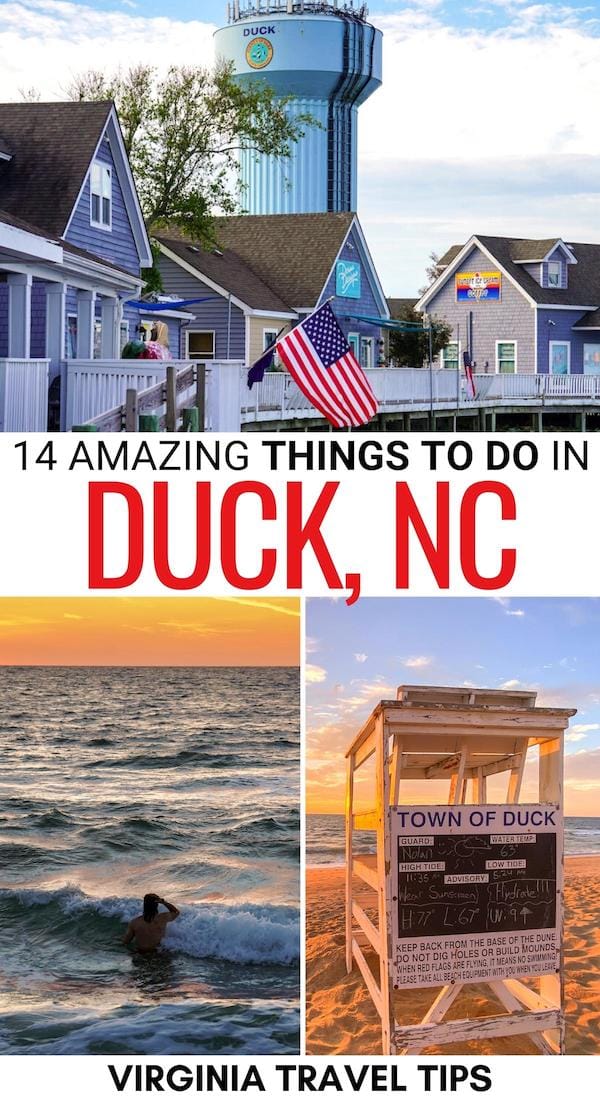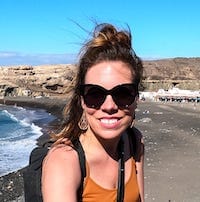 Megan is a travel blogger and writer with a background in digital marketing. Originally from Richmond, VA, she has lived all around the world (including Germany, Finland, Norway, etc) but her heart always finds its way back to Virginia. This blog is to help encourage travelers to explore the great state of VA… and its wonderful neighbors! Megan has written for or been featured by National Geographic, Forbes, Lonely Planet, Fodor's Travel, the New York Times, and more. She has visited 45 US states and 100+ countries… and wholeheartedly believes that Brunswick Stew is probably the greatest food to ever exist.