A very underrated and unexpected weekend getaway in North Carolina is New Bern!
This is a guide to some of the best things to do in New Bern NC, including historical sights, restaurants, and more!
Are you planning your trip to New Bern last minute?
If you're traveling to New Bern last minute, you want to ensure you have lodging ahead of time! Below are some of our top picks in town!
Top hotels in New Bern (and nearby!)
🚗 Looking for the best way to get around NC? Click here to check rental car rates for North Carolina!
Did we miss something? Please leave a comment and let us know! We especially love hearing about small businesses in New Bern and elsewhere – so drop your favorite down below! Thanks!
Best Things to do in New Bern NC
1. Governor's Palace (Tryon Palace)
The Tryon Palace was the home of Royal Governor William Tryon and his family. The home is a must-see attraction in New Bern, North Carolina, as it is a symbol of how the city was North Carolina's first capital during Colonial times.
The Governor's Palace was finished in 1770 by architect John Hawks, whom Tryon brought all the way from London to construct his home using Georgian-style architecture.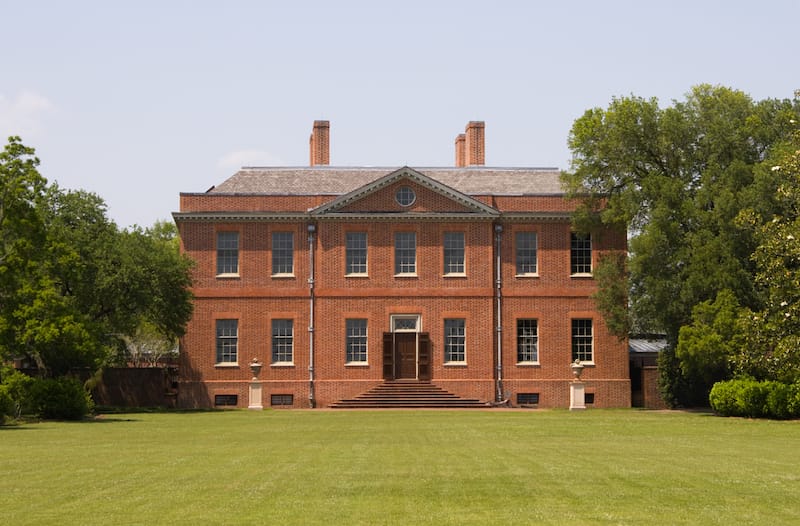 After the US declared independence, the home became the general assembly and the home of state governors until the original building burned down. The Palace now is a major symbol of North Carolina's history that visitors can check out when visiting New Bern!
Address: 529 S Front St, New Bern, NC 28562
2. New Bern Firemen's Museum
The New Bern Fire Company is the oldest fire company in North Carolina, and now you will be able to learn more about the state's fire history at the New Bern Firemen's Museum.
It is especially a great place for people to visit with their children as the museum provides kids with a ton of educational and fun activities.
Visitors will also be able to experience the Great Fire of 1922 that destroyed more than 1,000 homes in New Bern. They will also get the opportunity to talk to the fire horse, Fred, and schedule private tours of the museum.
Address: 420 Broad St, New Bern, NC 28560
3. Eat at One of New Bern's Best Restaurants
One of the best things to do in New Bern is to EAT! There are plenty of tasty restaurants in New Bern that you can find a delicious meal at and some of the top-rated restaurants are listed below:
Morgan's Tavern & Grill (235 Craven St, New Bern, NC 28560)
The Chelsea (335 Middle St, New Bern, NC 28560)
Persimmons Waterfront Restaurant (100 Pollock St, New Bern, NC 28560)
MJ's Raw Bar and Grille (216 Middle St, New Bern, NC 28560)
We miss out on a good place? Let us know in the comments!
View this post on Instagram
4. Union Point Park
On vacation, we tend to spend most of our time touring, shopping, and going out to eat. However, it's never a bad idea to spend some of our vacation relaxing, too!
That can be done during your visit to New Bern at Union Point Park. This is a 6-acre site right where the Neuse and Trent Rivers meet. The park is full of wooden benches, picnic tables, and grills, so you could simply sit down and relax or enjoy a delicious barbecue by the scenic waterfront.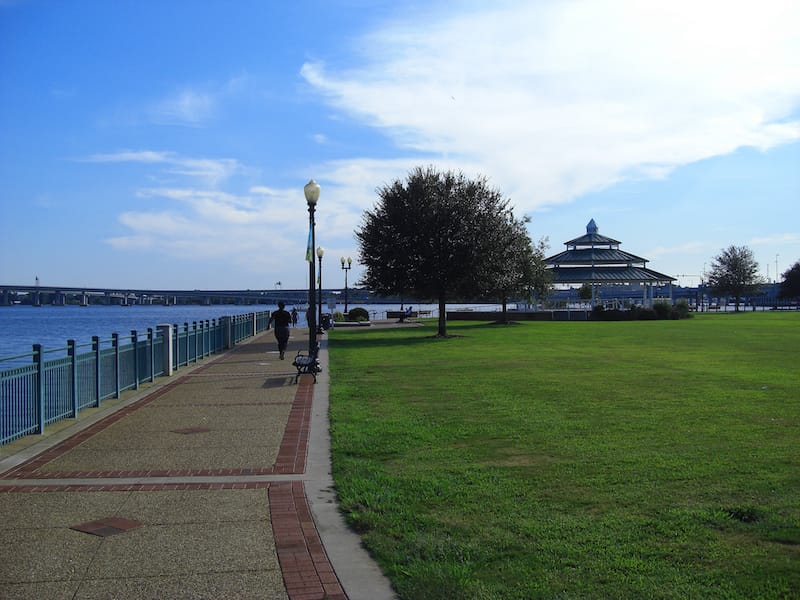 There are also playgrounds, a fishing pier, and public boat launches for kayaks and vessels.
Address: 210 E Front St, New Bern, NC 28560
5. Birthplace of Pepsi Cola
Did you know that Pepsi Cola was born in New Bern, North Carolina? You can now pay tribute to the beloved soft drink by visiting its birthplace.
Check out the signature Pepsi Store, where visitors will be able to pull up to the fountain bar and enjoy a tall glass of Pepsi. You can also find any Pepsi-related merchandise that you can imagine in the Pepsi Store, which is open all year, every day of the week.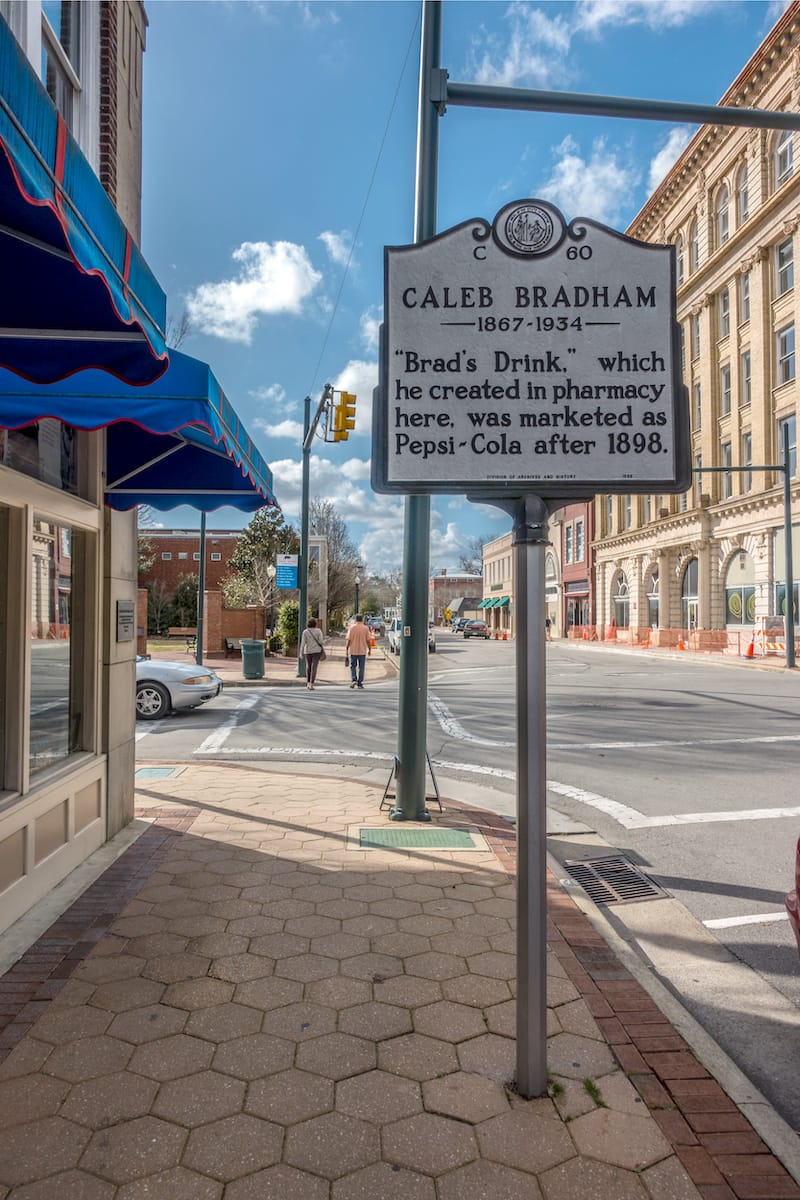 You can also see antique Pepsi bottles and the Pepsi Family Center, which is an interactive museum that takes you back to 1835.
Address: 256 Middle St, New Bern, NC 28560
Website: https://www.pepsistore.com/visit.asp
6. New Bern Civil War Battlefield Park
The American Civil War raged throughout North Carolina, which was once part of the Confederacy. If you love history and want to learn more about the Civil War, it is a good idea to take a trip to the New Bern Battlefield Park.
It lies partly on the area where the Civil War Battle of New Bern took place on March 14, 1862. You can check out the exact spots where Confederate and Union soldiers marched that day, and you can also see the fighting positions in the exact same positions they were when the battle took place.
Address: 300 Battlefield Trail, New Bern, NC 28560
Website: https://newbernhistorical.org/battlefield-park/
7. Lawson Creek Park
Any outdoor enthusiasts should definitely check out the Lawson Creek Park in New Bern, North Carolina. The park is located on a 140-acre site that is surrounded by Lawson Creek and the Trent River.
You can get away from the chaos of the city and enjoy a day in the park. The park is perfect for anyone who wants to participate in water or nature activities, and it is ideal for people of all ages- including children.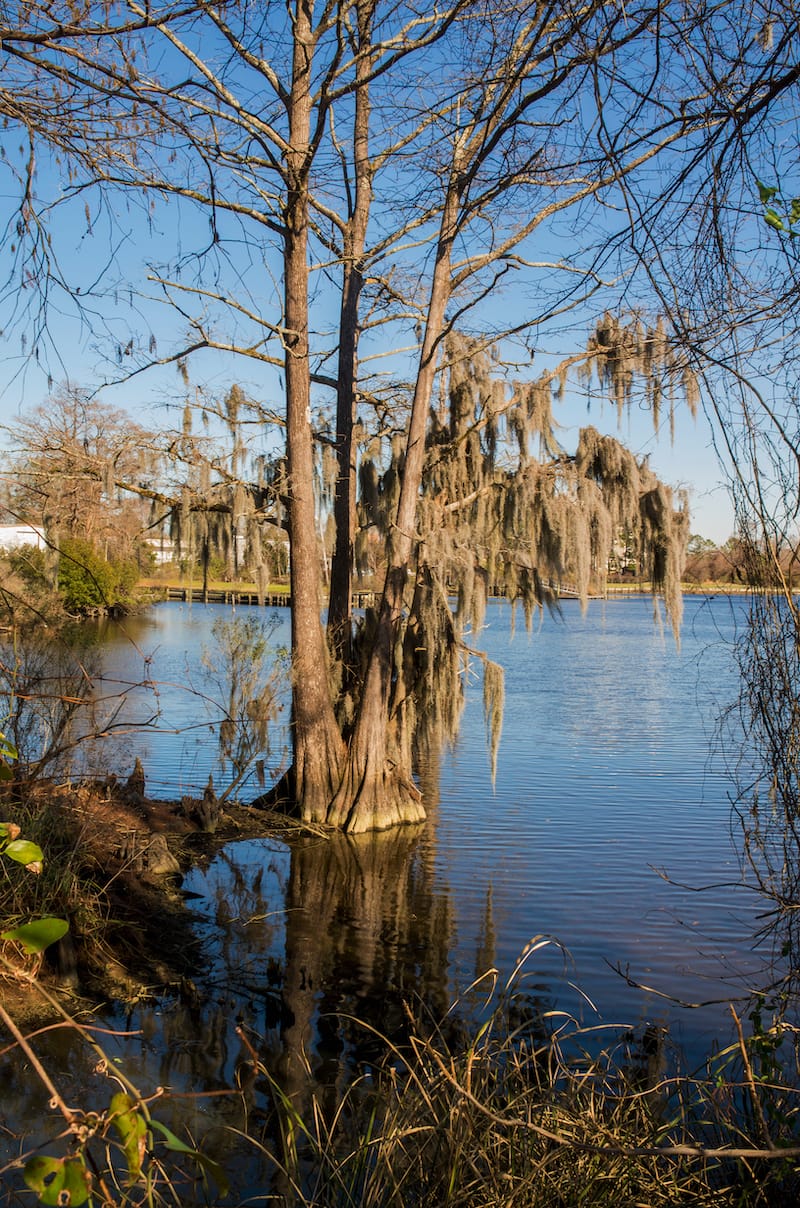 In addition to that, you will be able to participate in fishing activities, with some of the most popular fish being smallmouth bass and mullets.
Address: 1309 Country Club Rd, New Bern, NC 28560
8. Craven Arts Council & Gallery Bank of the Arts
The Craven Arts Council and Gallery is the perfect place for art lovers to spend the afternoon. Located right in New Bern, North Carolina, you can check out all of the exhibitions and galleries between Tuesdays and Saturdays every week.
The museum offers a piece for auction every week that you can bid on if you want to bring a piece of the center home with you. Be sure to check out the website weekly for new exhibitions.
Overall, the museum is a wonderful site for art lovers to unite and appreciate the culture of the town.
Address: 317 Middle St, New Bern, NC 28560
9. Brewery99
One of the most famous and newest breweries in this part of North Carolina is Brewery99, which is located right in New Bern.
It is the first brewery in Craven County and the 99th in the state, hence where it got its name. The brewery focuses on using local ingredients to make the best beer possible!
View this post on Instagram
Visitors will be able to try out a wide variety of different beers that offer special flavors and tastes. It is also possible to try out seasonal beers. The brewery is open from Wednesdays to Sundays and it offers patio seating.
Address: 417 Broad St F, New Bern, NC 28560
Website: https://brewery99.com/
10. Fisher Landing Recreation Site
Anyone who loves the outdoors needs to stop by Fisher Landing Recreation Site! Located just south of New Bern, North Carolina, all nature enthusiasts from kayakers to birdwatchers will be able to enjoy the beauty of nature here.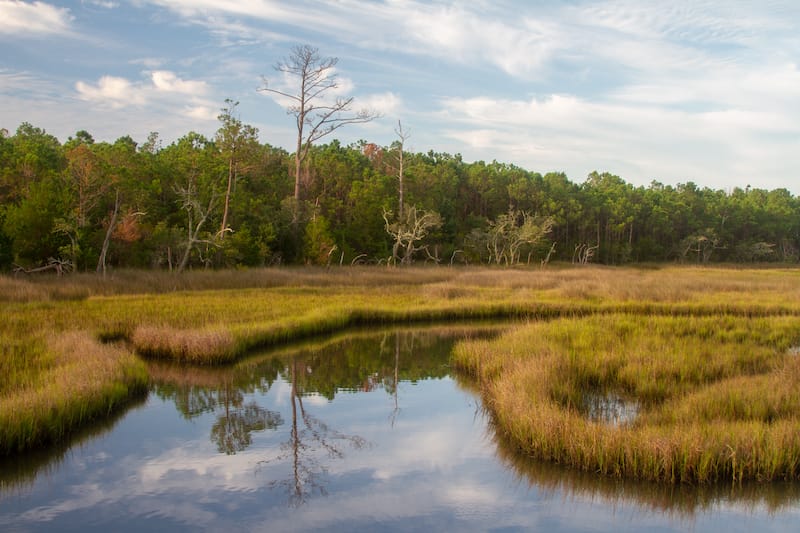 It is located in the Croatan National Forest along coastal North Carolina and provides visitors with a glimpse of the stunning coastal landscape.
The site is easy to reach by driving along US route 70, and it is only 10 miles from New Bern, so you won't have trouble finding it during your visit. There is also a nice beach and launching area along the river for paddlers.
11. Croatan National Forest
Croatan National Forest is located on the Atlantic Coast, and the local ranger office is in New Bern. It is a U.S. National Forest that was established in 1936.
This is the perfect place to visit for any outdoor adventurer. In the forest, you will be able to participate in all sorts of outdoor activities, including hiking, hunting, camping, biking, and even riding all-terrain vehicles.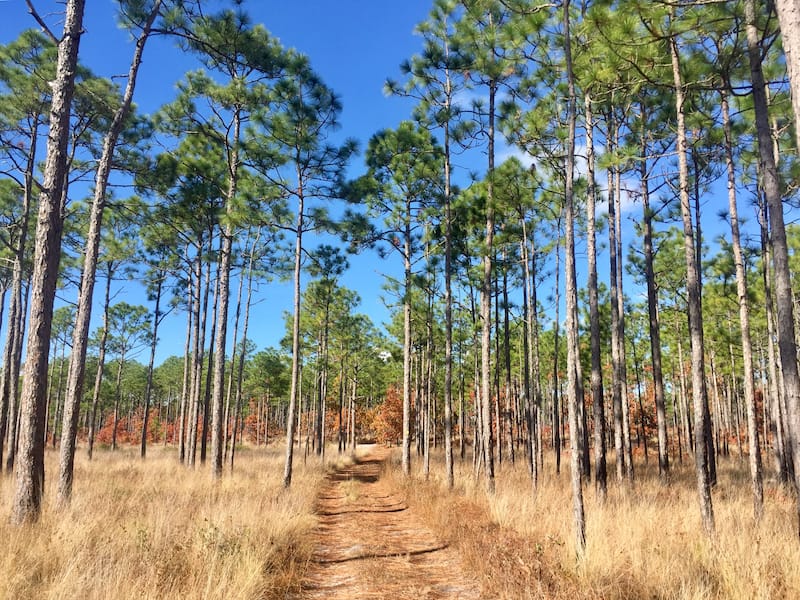 The North Carolina national forest also offers rivers, creeks, and lakes that enable visitors to swim, fish, boat, and canoe. Any time you ever want to get away from the hustle and bustle of city life, head on down to Croatan!
12. Crema Brew
Caffeine lovers rejoice! Crema Brew offers some of the best coffee in this part of the state and it is a must-visit if you're needing your coffee fix in New Bern.
View this post on Instagram
This New Bern cafe offers a variety of coffees (including plant-based milks) as well as small eats. The atmosphere is a mix of modern and cozy and the place feels sociable and down-to-earth which is a nice change from some of the coffee shops in larger cities.
Address: 914 Broad Street, New Bern NC 28560
Website: https://www.cremabrew.com/
13. Go Kayaking
Love kayaking or want to experience something new? One of the best things to do in New Bern is to go kayaking!
Check out Stillwater Kayaking, which helps to assist visitors with their North Carolina kayaking experience. It is open all year round, seven days a week, and is 18 miles up the Neuse River.
This is a wonderful experience regardless of whether you are a beginner or a pro. You can rent smaller kayaks, fishing kayaks, and even double kayaks.
You can get a 2-hour rental and all the necessities, including water, a map, paddles, and life jackets. It's even fun for the kids or pets!
Address: 105 Marina Dr, New Bern, NC 28560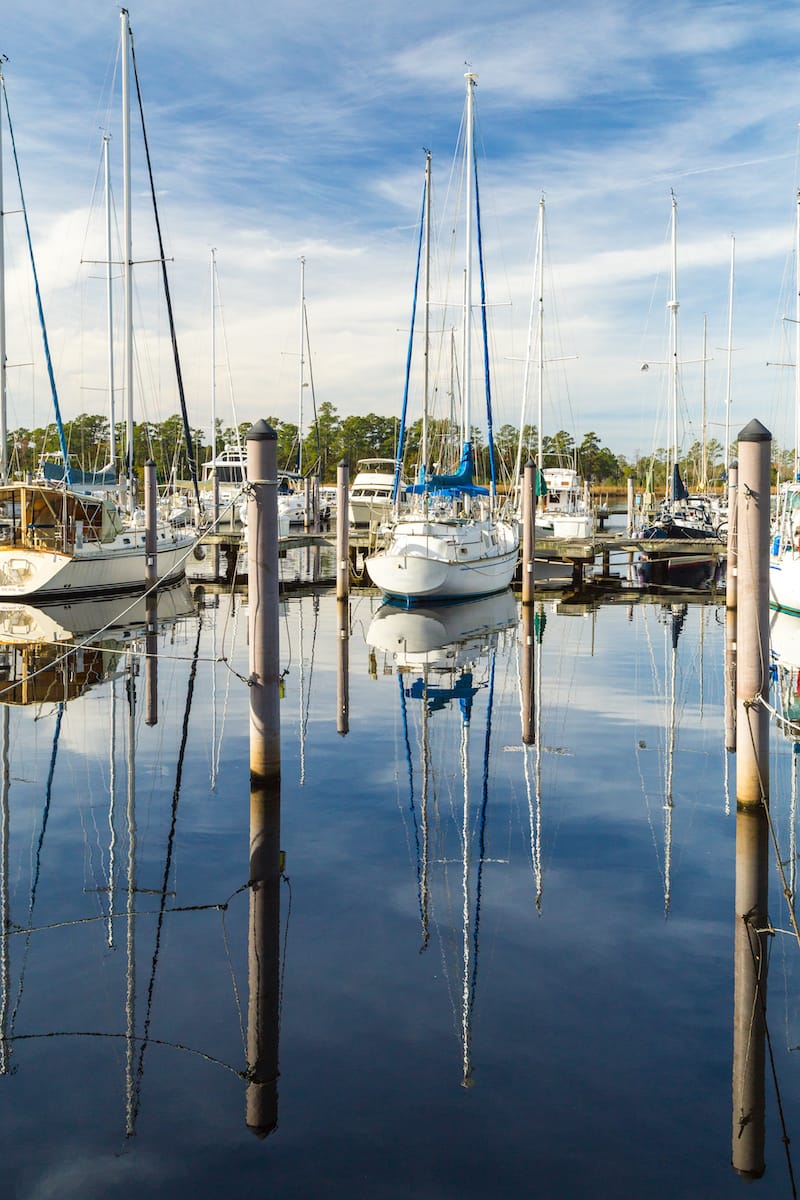 We hope that you enjoyed this guide of the best things to do in New Bern NC! Did we miss one of your favorite New Bern attractions or landmarks? Let us know in the comments!
More Eastern NC Travel Resources
Pin this New Bern Things to Do Guide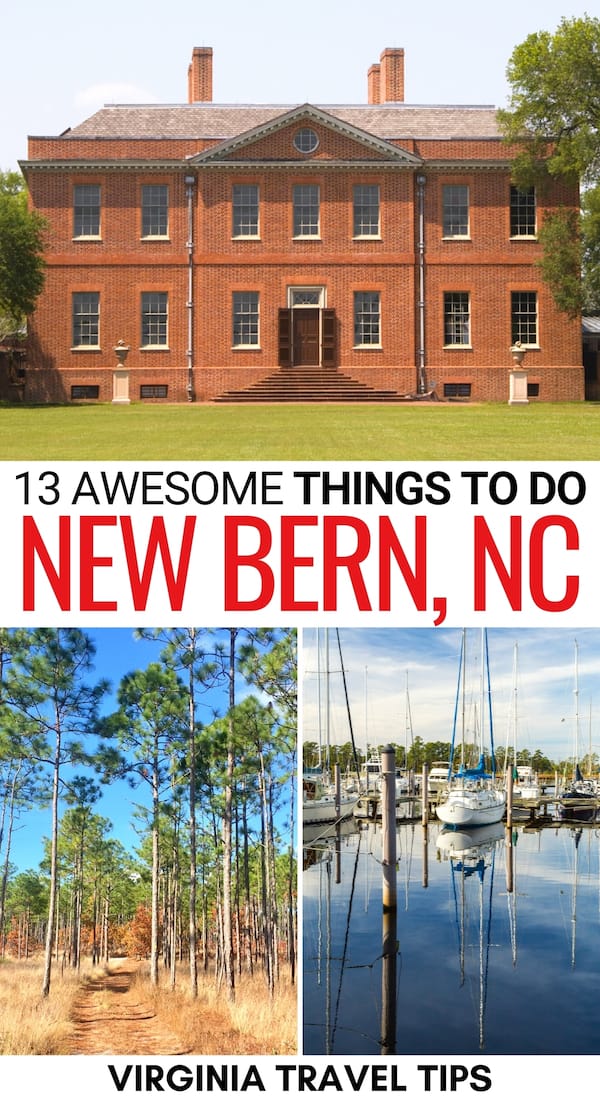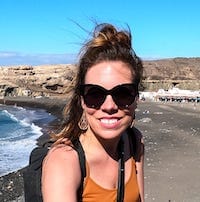 Megan is a travel blogger and writer with a background in digital marketing. Originally from Richmond, VA, she has lived all around the world (including Germany, Finland, Norway, etc) but her heart always finds its way back to Virginia. This blog is to help encourage travelers to explore the great state of VA… and its wonderful neighbors! Megan has written for or been featured by National Geographic, Forbes, Lonely Planet, Fodor's Travel, the New York Times, and more. She has visited 45 US states and 100+ countries… and wholeheartedly believes that Brunswick Stew is probably the greatest food to ever exist.