As North Carolina's most populous city, Charlotte should certainly have its place on your travel bucket list if you plan on visiting the South! These are the best things to do in Charlotte NC … for first-time visitors!
Are you planning your trip to Charlotte last minute?
If you're traveling to Charlotte last minute, be sure to book tours and lodging ahead of time! Here are our top picks!
🇺🇸 Best Tours & Experiences in Charlotte:
🛌 Where to Stay in Charlotte:
🚗 Looking for the best way to get around Charlotte? Click here to check rental car rates for North Carolina!
Best known for being the home of NASCAR, there's so much to do in Charlotte no matter what your interests are, from museums to parks, historical sites, and more.
We discuss some of the best Charlotte attractions, landmarks, and more. Did we miss your favorite places to visit in Charlotte? Let us know in the comments!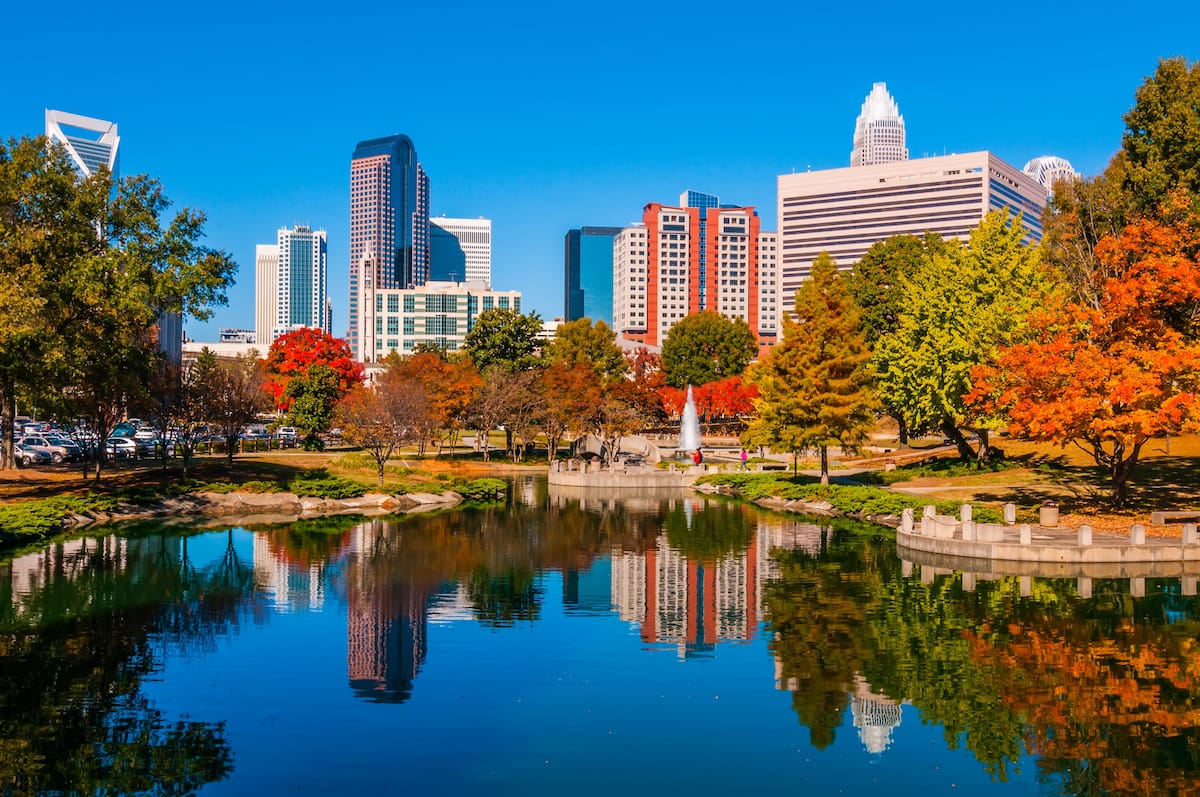 Best Charlotte Tours (to Maximize Your Time!)
If you're looking for something more organized when in Charlotte and the surrounding area, here are some awesome Charlotte tours you should check out.
These tours will help you maximize your time, which is especially important if you only have a short amount of time in the city! We listed a variety so that you can pick which one is most suitable for you (and many include multiple places!):
Best Things to Do in Charlotte NC
1. Go on a Haunted Ghost Tour of Charlotte (the #1 Tour!)
Charlotte, like many US cities, has plenty of historic and haunted history and this ghost tour is the perfect way to experience the supernatural!
This tour will take you around the Fourth Ward where you'll get to see landmarks that have had ghost sights for decades.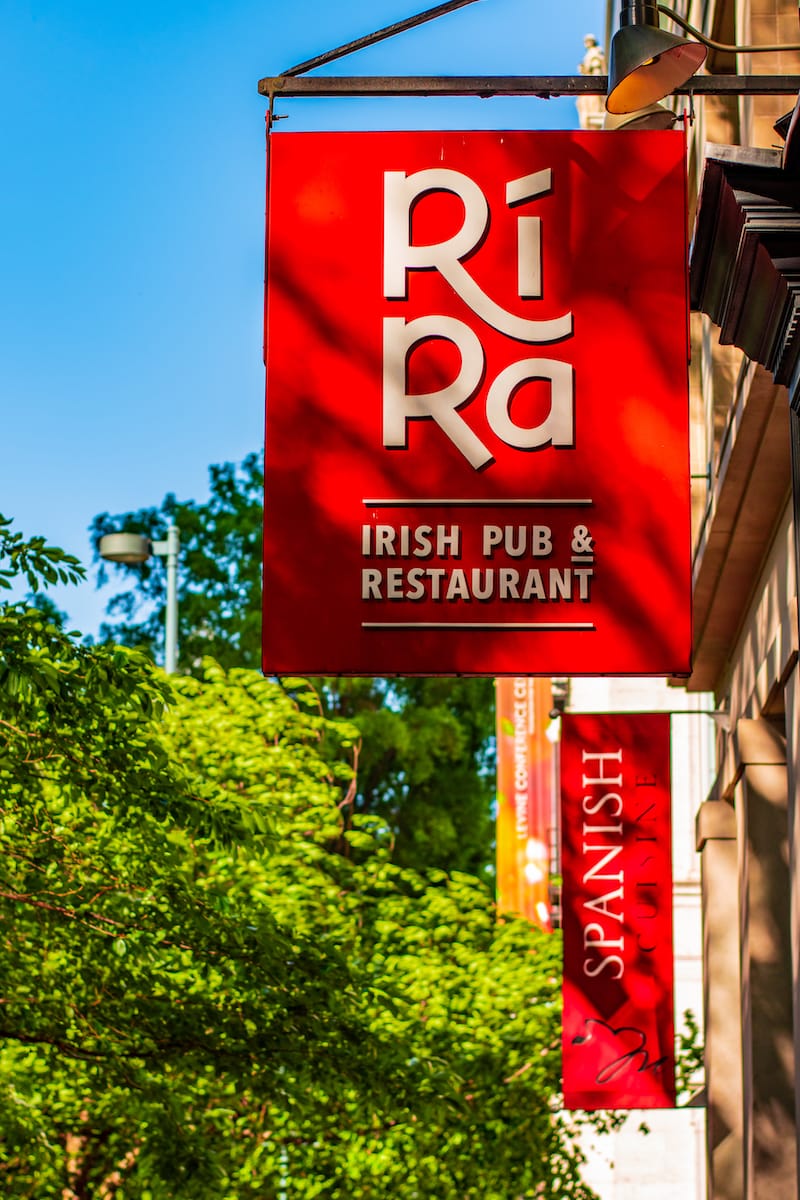 While you're on the tour (which is a great one for kids, by the way), you will have a chance to learn about Native trading paths dating back to ancient times as well as revolutionary battles. There are also plenty of spooky mansions in Charlotte that you will learn about!
The meeting point for the tour is at 201 N. Tryon Street in front of The Capital Grille.
This is a wheelchair-accessible tour and each tour will require a minimum of 4 people to operate (and a maximum number of 30).
>> Click here to check Carolina ghost tour rates and availability
2. See the Historical Side of Charlotte on a Tour
What better way to learn about the history of Charlotte than on a 7-person golf cart city tour?!
This 1.5-hour tour will meet at 201 E. 5th Street and take your group around to several locations with a local guide (and live commentary on board!).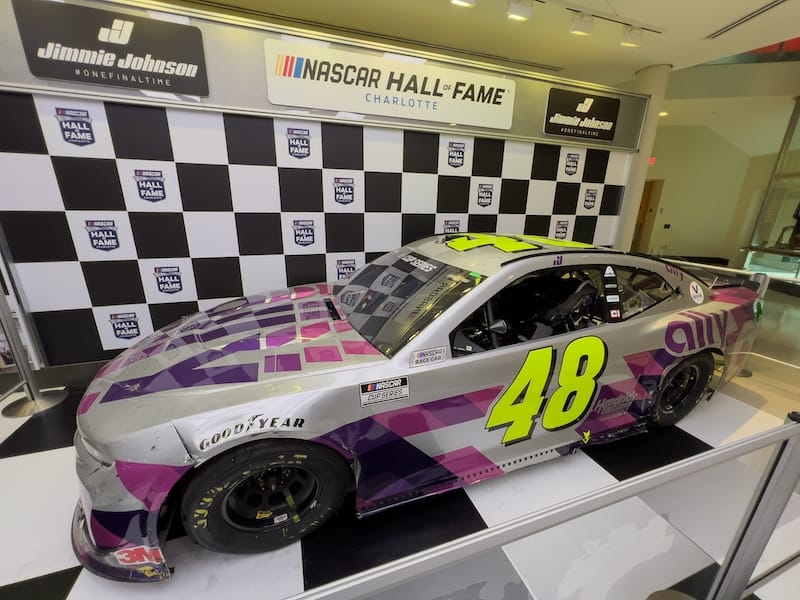 Some of the places you'll visit on this unique tour of Charlotte landmarks are the NASCAR Hall of Fame, Discovery Palace, Mint Museum, Levine Museum of the New South, the Imaginon, and more!
This is such a cool way to see the city (and to keep your feet intact doing so!). Please note that this is not a wheelchair-accessible tour and in the hot/cold months, you may be put in a van with AC or heat.
>> Click here to check golf cart tour rates and availability
3. Walk Around Freedom Park
Spend the day outdoors at Freedom Park, exploring the 98 acres that include a lake, paved trails, and plenty of sports courts and fields.
Children will have a blast at the playground which features a steam engine that you can get in the cab, two firetrucks that have the hose area open to explore, and a tank.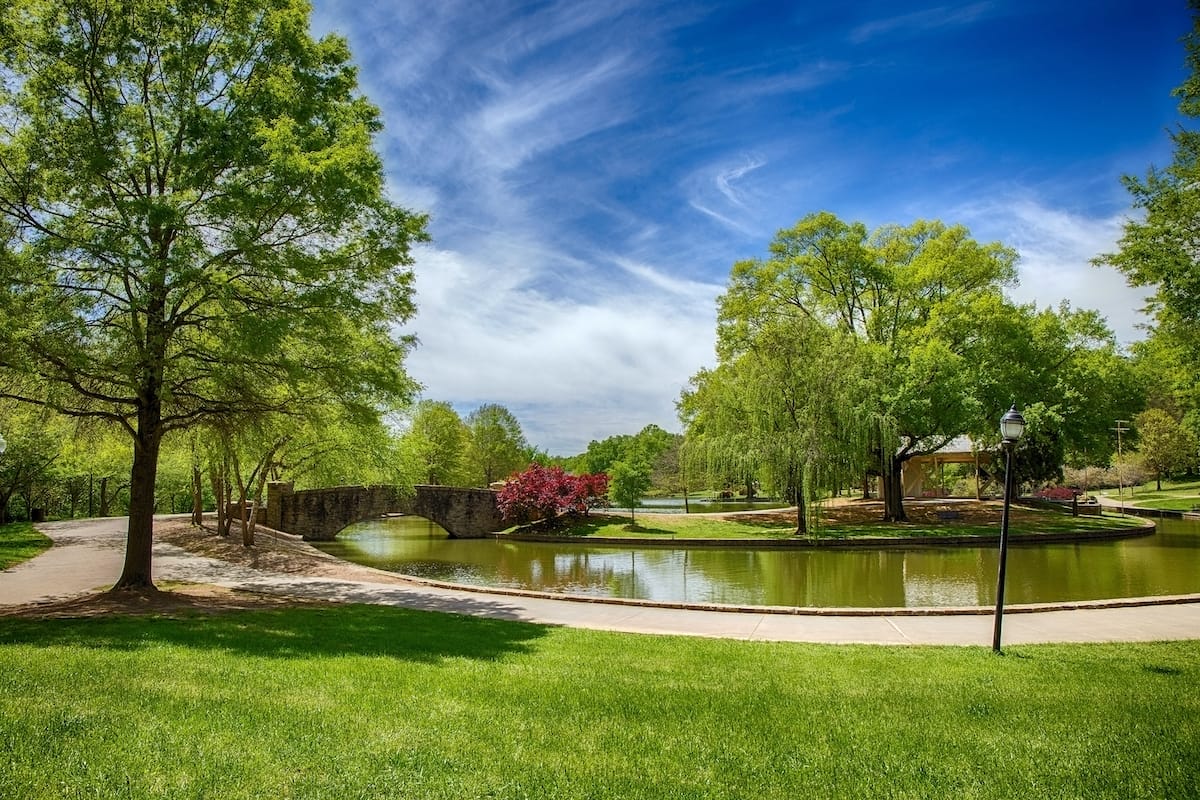 Throughout the summer, Freedom Park features music concerts and movie nights. The Festival in the Park is an annual five-day festival that is a favorite each September.
Address: 1900 East Blvd., Charlotte, NC 28203
4. Visit the NASCAR Hall of Fame
The interactive NASCAR Hall of Fame is a must-stop for all race car enthusiasts.
The building, which is built similar to a race track, features exhibits honoring NASCAR drivers and crew chiefs, owners, and broadcasters.
The racing simulators, High Octane Movie Theater, artifacts, and interactive exhibits will have you exploring your memory for that incredible race.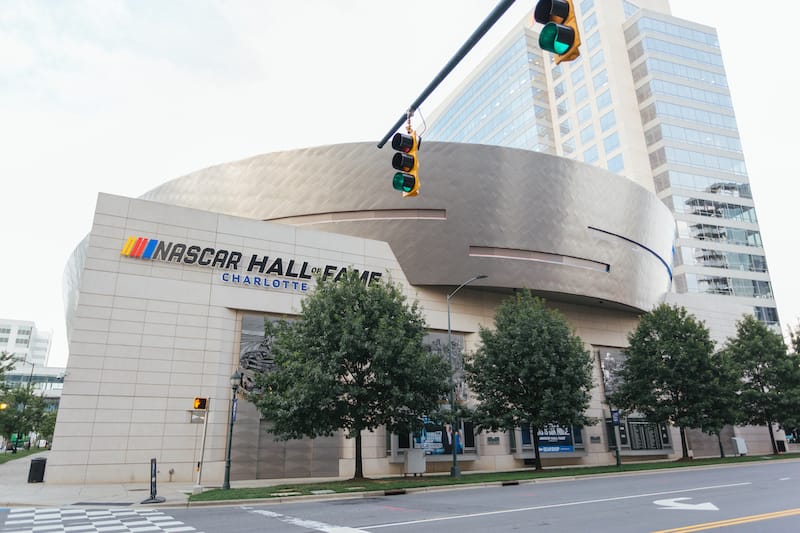 Some of the favorite exhibits are 18 of Dale Jr.'s championship cars and 20 of Jimmy Johnson's race-worn fire suits and trophies.
There also is a Hall of Fame, a broadcast studio, and a gear shop that you won't want to bypass.
Address: 400 E M.L.K. Jr. Blvd., Charlotte, NC 28202
5. Look for Vintage Vinyls at Lunchbox Records
The bright blue building with a giant robot sign at Plaza Midwood houses an independent record store that buys and sells new and used vinyl records, CDs, and DVDs along with record storage, patches, and magazines.
Even with Spotify, a chance to actually put your hands on an album cover and flip through the crates to find something new is a thrill in owner Scott Wishart's store.
While there, you may even be able to catch a concert on the corner stage.
Address: 825 Central Ave, Charlotte, NC 28204
6. Take Your Kids to Discovery Place Science
The Discovery Place Science is a beautiful location for families to explore when they need some place indoors to explore.
This hands-on museum is full of science and technology exhibits that will let children not only play but learn a bit about force and motion, marine biology, and life science.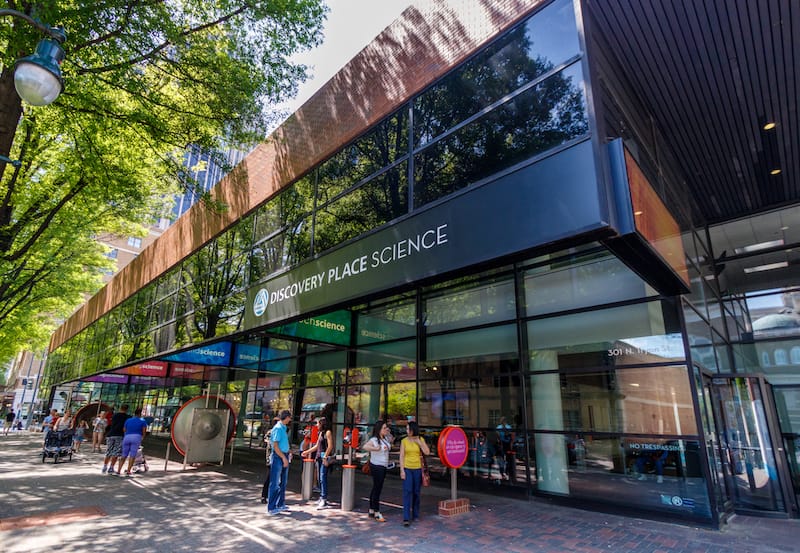 Families can walk through the living rain forest, observe a variety of living species, and marvel at the creatures in the aquarium before heading to the enormous IMAX Dome Theatre for a special movie treat.
Discovery Place Science is not only a fun place for kids to visit, but the whole family can discover your sixth sense of wonder as you actively explore all the interactive exhibits.
Address: 301 N Tryon St, Charlotte, NC 28202
7. Treat Your Senses at 7th Street Public Market
In the center of Charlotte at the 7th Street Station, visit the 7th Street Public Market and enjoy the tastes and smells of Charlotte.
Here the local farmers, entrepreneurs, and artisans showcase fresh and affordable food every day of the week. You will find vendors with fresh produce, bakery treats, and fragrant flowers at the indoor marketplace.
If you are hungry for a meal or need a cup of joe to continue your shopping, stop in at Pure Pizza or Not Just Coffee.
If you purchase something at the market and park in the 7th Street Station parking garage, get your ticket validated for an hour and a half of free parking.
Address: 224 E 7th St, Charlotte, NC 28202
8. Discover the Mint Museum
This Charlotte museum is "double the pleasure" for art and design lovers with two locations. The Mint Museum Randolph in Eastover is in one of the former United States mints and was the first art museum in North Carolina.
Here you can explore the galleries full of ceramics, African and European art, and artwork from the ancient Americas.
In the Levine Center for the Arts, you will find the Mint Museum Uptown offers unique exhibits in the five-story building, including American Art, Native American, and Craft + Design.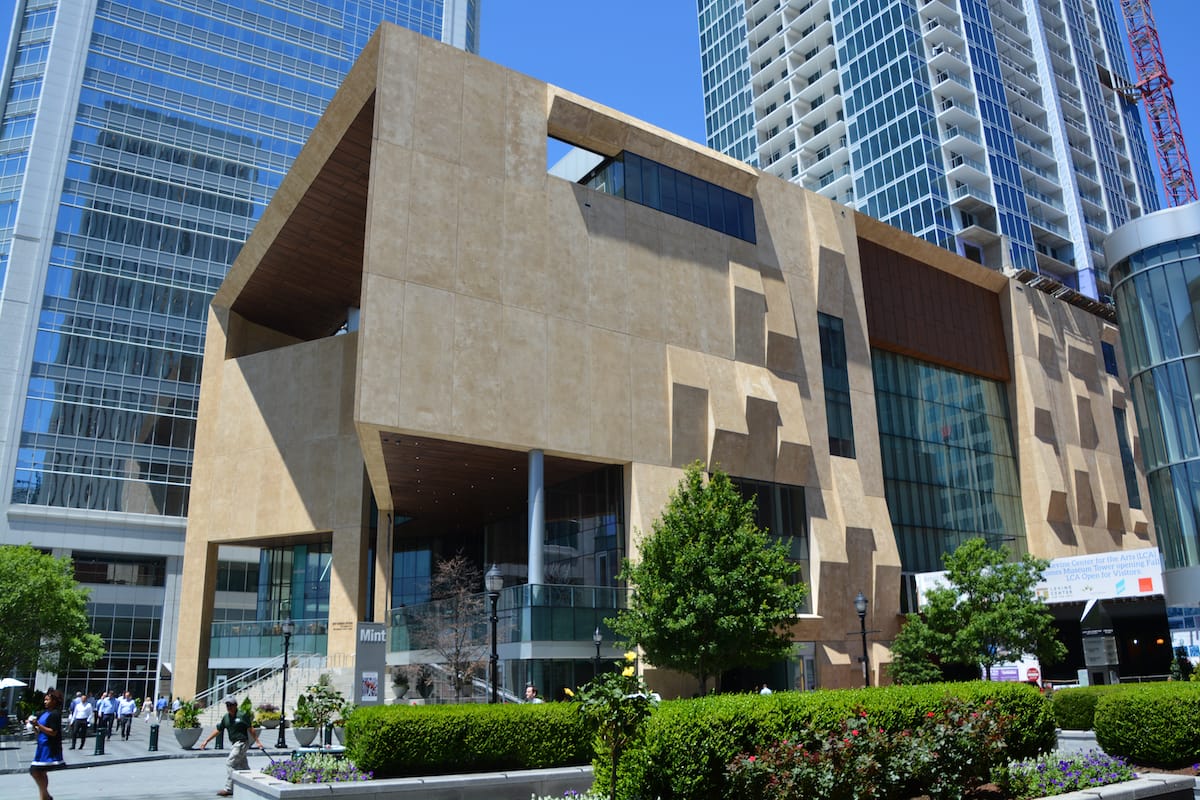 American Art ranges from paintings, sculptures, and photos from colonial times through WWII.
Not only will you find magnificent art, but art studios, an auditorium for lectures and programs, and the Lewis Family Gallery where kids can enjoy hands-on art and building stations.
In the Native American gallery, find modern and contemporary works from Native Americans in Canada, Guatemala, Mexico, and the U.S.
The Craft + Design gallery features a fascinating collection of glass, wood art, jewelry, and fiber art created within the last 200 years.
Addresses: 2730 Randolph Rd, Charlotte, NC 28207 / 500 South Tryon Street, at Levine Center for the Arts, Charlotte, NC 28202
9. Peruse the Bechtler Museum of Modern Art
Even though the Bechtler Museum of Modern Art is small, the exhibits are laid out well and offer a wide range of contemporary art, including 20th-century works by Picasso, Warhol, Ernst, and Calder.
They have their permanent European Perspective, School of Parris, American and British Artists collections, and three temporary exhibitions.
One current intriguing one is the Jean Tinguely: A Life In Motion exhibit. You will find three sculptures and painted and illustrated letters from Tinguely to the Bechtler family in the presentation.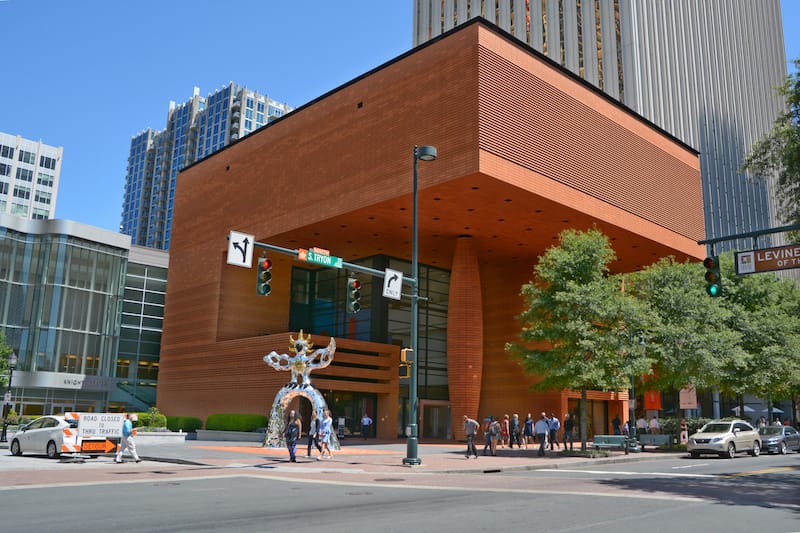 The video exhibit on Lina Bo Bardi is also worth your time to stop and enjoy.
Address: 420 South Tryon Street, Charlotte, North Carolina 28202
10. Channel Your Inner Adventurer at the US National Whitewater Center
When you need a bit of excitement in your day, stop by the US National Whitewater Center along the Catawba River. Here you can take part in anything from an extreme adventure to a low-key adventure on the water or land.
For water lovers, enjoy being jostled along on a whitewater rafting trip through class IV rapids or enjoy a calm family rafting excursion or paddleboarding on flat water.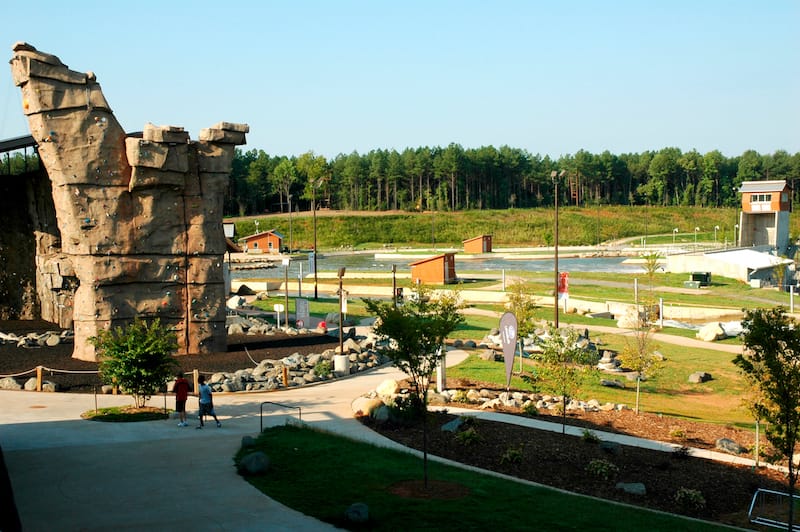 On land, you can choose between climbing over boulders to up the rock wall or zip-lining 100 feet in the air through the treetops. The nine-challenge rope course is a great family-friendly adventure.
The Adventure Course is more difficult as you work your way through 20 feet above the ground, but the Obstacle Challenge is a thrill for little ones five and older.
Location: 5000 Whitewater Center Pkwy, Charlotte, NC 28214
11. Take the Family to Carowinds (Amusement Park)
A visit to Carowinds is a must for all the rollercoasters and amusement park junkies! If you are looking for what to do in Charlotte and are seeking a thrill, this is THE place!
Here, you will find over 60 attractions that include a whopping 14 roller coasters, including the Fury 325, the world's fastest and tallest Giga coaster.
Besides all the adrenalin rides, the Carolina Harbor water park includes a lazy river, a wave pool, and plenty of other ways to get soaking wet.
The Camp Snoopy area is a kid-friendly area where they will want to spend the day running around and having a blast.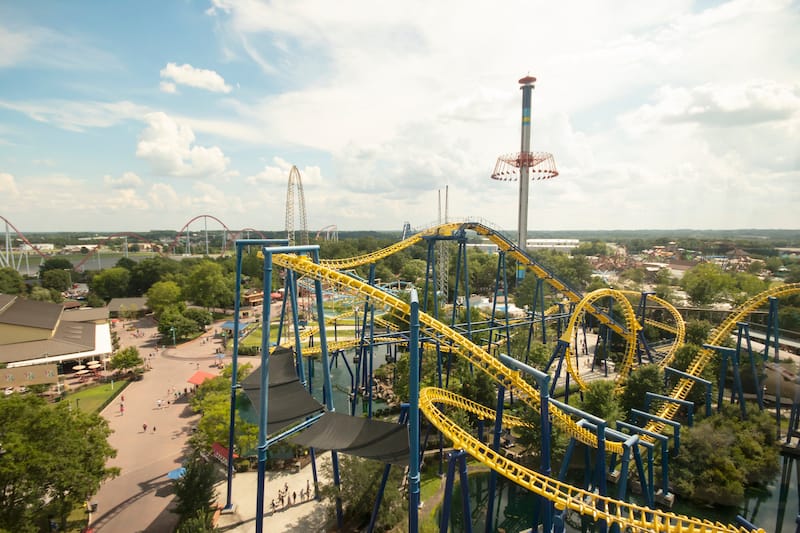 Spend the day roaming the 400-acre park alternating between enjoying the shows, riding rollercoasters like the three-and-a-half-minute Intimidator, named after Dale Earnhardt, or the hanging Afterburn Roller Coaster that honors the history of the military in North Carolina.
When you need a break from the coasters, head back to your childhood and take a ride on the Scrambler, get your frustrations out while driving the Dodg'em cars, or relax on a trip around the carousel.
Address: 14523 Carowinds Blvd, Charlotte, NC 28273
12. Have a Picnic at the Charlotte Douglas Airport Overlook
When you need to sit and relax or have a child who loves to watch airplanes, the Charlotte Douglas Airport Overlook is the place to spend a few minutes or a few hours.
The overlook area offers an unobstructed view of the planes landing and taking off. Plan on enjoying a picnic lunch or dinner as you watch the planes come and go.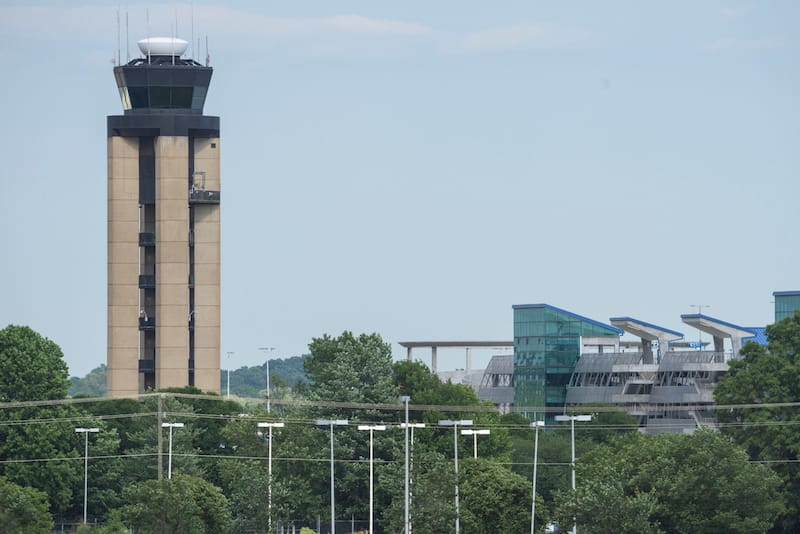 If you visit on a Friday through Sunday throughout the spring, summer, and fall, plan on picking up food at the food trucks that park there throughout the day.
Address: 7300 Airport Overlook Drive, Charlotte, NC
13. Relax at the Daniel Stowe Botanical Gardens
With gardens filled with vibrant colors throughout the year, a trip to the Daniel Stowe Botanical Gardens along the Lake Wylie banks offers a place of solitude to enjoy a relaxing walk through the 380 acres of gardens, visitors center, and 12 glistening fountains.
The garden oasis features a 0.5-mile Woodland Trail featuring native plants to the North Carolina Piedmont area.
There are plenty of backdrops to get a couple of Instagram photos, including the Four Seasons Garden. Venture to the iconic Tunnel Fountain, where you and the kids can run through or around.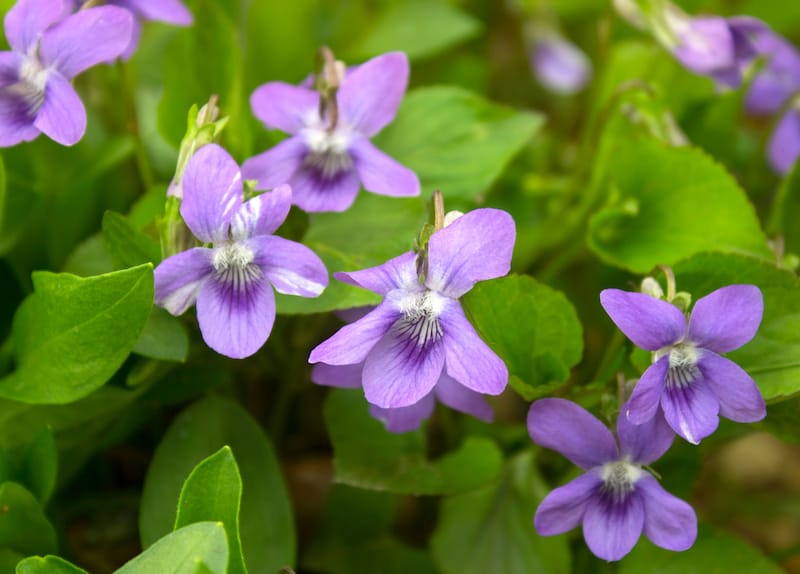 The 5-story Orchid Conservatory is a surreal experience as you feel the radiant sun shining through the glass ceiling as you are surrounded by orchids and listen to the soothing sounds of the indoor waterfall.
Both USA Today and HGTV have named the Daniel Stowe Botanical Gardens one you shouldn't pass up.
Address: 6500 S New Hope Rd, Belmont, NC 28012
14. Look for Finds at the Sleepy Poet Antique Mall
Go on a treasure hunt in the single-story brick warehouse full of rows of vendor booths.
The 60,000-square-foot award-winning antique mall with roughly 300 stalls has a rustic vibe as you wander the aisles perusing the booths of old records, retro furniture, vintage clothing, and antiques.
Find the perfect accent for your home or a vintage toy from your childhood.
The mall is a favorite Charlotte institution, and Charlotte Magazine has awarded it as having the Best Antiques in Charlotte, NC, for over a decade.
Spend an hour or a whole day rummaging for that perfect trinket or favorite movie that is missing from your collection.
Address: 6424 South Blvd, Charlotte, NC 28217
15. Discover the Levine Museum of the New South
If you're looking for a comprehensive history museum, then head to the Levine Museum of the New South.
This museum features permanent exhibits focusing on how the Charlotte and Carolina Piedmont area has changed since the Civil War.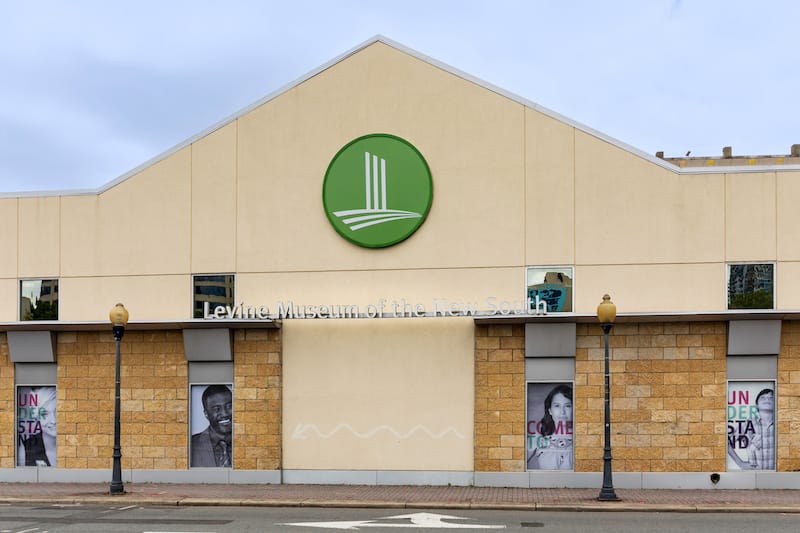 Through the exhibits, you will see how the area has changed from a land of cotton fields to towering skyscrapers across the Charlotte horizon.
As you travel through the museum, stop and visit the Good Samaritan Hospital chapel. It was one of the original southern black hospitals or sit and listen to conversations from area sit-in leaders at the lunch counter.
Address: 200 E 7th St, Charlotte, NC 28202
16. Explore the Charlotte Museum of History
A visit to the Charlotte Museum of History will take you inside exhibits dealing with citizenship, freedom, democracy, equity, and liberty.
Visit the Hezekiah Alexander Rock House and learn a bit more about Charlotte's Indigenous, immigrant, and Black communities. The house was built before the Revolutionary War in 1774 and is Mecklenburg County's oldest surviving home.
Be sure to check the calendar schedule for various ongoing history lectures about Charlotte's past, including some unique sides of the area.
Address: 3500 Shamrock Dr, Charlotte, NC 28215
17. Spend Your Afternoon at the Little Sugar Creek Greenway
When you need a bit of fresh air, enjoy a stroll, bike ride, or run along the Little Sugar Creek Greenway, part of the Carolina Thread Trail. The trail is nearly ten miles long and, when all the spurs are complete, will stretch over 15 miles to the Catawba River.
The greenway is a beautiful urban walkway that connects Freedom Park, Charlotte Nature Museum, and the Central Piedmont Community College.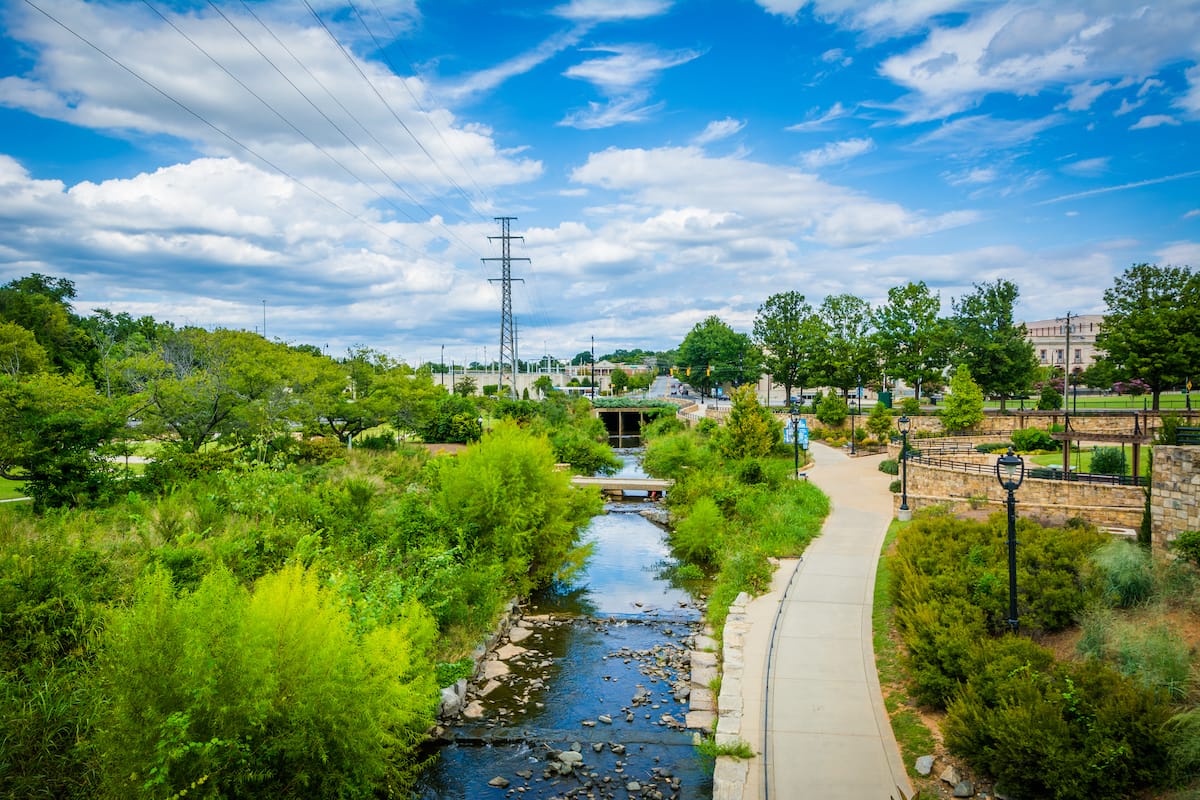 It also passes a plethora of shops, restaurants, playgrounds, and public art pieces.
There are plenty of benches along the trail for those who want to enjoy nature and people-watching.
The five sections that are currently complete are:
Cordelia Park to 12th Street – 0.95-miles
E 7th Street to Morehead Street – 1.29 miles
Morehead Street to Brandywine Rd. – 2.88-miles
Tyvola Road to Huntingtowne Farms Park – 2.37 miles
Huntingtown Farms Park to I-485 – 2.39 miles
18. Check Out the Hendrick Motorsports Museum
With so much of the NASCA history beginning in North Carolina, Charlotte has the NASCAR Hall of Fame and the Hendrick Motorsports Museum.
The Hendricks Museum is a massive 67-acre multifaceted site that includes a museum, race shops, and a team store.
In the museum, you will find engine components, the "Days of Thunder" manuscript, Hendrick Motorsports first chassis, and the fire suit worn by Earnhardt, Jr., and Johnson.
There are 23 cars on display, including winning cars driven by Jimmie Johnson, Jeff Gordon, and Dale Earnhardt, Jr.
A tour through the race shop will give you a chance to see Hendrick mechanics building or working on race cars.
Address: 4425-4471 Papa Joe Hendrick Blvd, Concord, NC 28027
19. Stop by the Harvey B. Gantt Center for African American Arts and Culture
The Harvey B. Gantt Center honors the work of African-Americans and Africans in the areas of visual arts, film, literature, music, dance, and community outreach.
Explore the 58-piece African-American Art collection of John and Vivian Hewitt that showcases twenty artists, including some locally from the Charlotte area.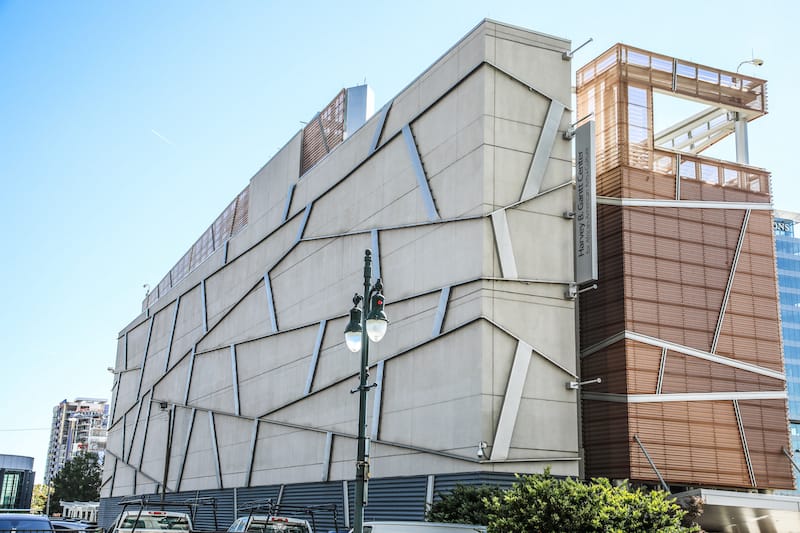 Currently, the three temporary exhibits focus on Jamel Shabazz's photographs, highlights of the permanent collection, and Visible Man, which looks at African-American men through cultural and personal lenses.
Be sure to check their calendar for upcoming films, yoga on the rooftop, workshops, guided tours, lectures, and performances.
Address: 551 S Tryon St, Charlotte, NC 28202
20. Wander Around the McDowell Nature Preserve and Center
With 90% of the more than 1100 acres undeveloped, the McDowell Nature Preserve is the perfect place to get away from the city and enjoy the great outdoors.
Take time to stroll the seven miles of pet-friendly trails that will take you along streams, through the woods, and to scenic points along Lake Wylie.
Be on the lookout for a variety of birds, mammals, reptiles, and amphibians as you mosey through the park. The McDowell Nature Center offers visitors a chance to check out the Ozone Garden, various live animals, and exhibits in the discovery hall.
Extend your stay by heading to the 56-site campground that offers anything from full hookup RV pads to primitive sites.
Address: 15222 York Rd, Charlotte, NC 28278
21. Have Ice Cream at the Billy Graham Library
At the Billy Graham Library, take time to take the self-guided Journey of Faith tour and discover a bit about the impact Billy Graham had on so many throughout the 20th century.
During your tour of the barn-like building with the 40-foot glass cross, explore the multimedia exhibits, artifacts like sermons, Ruth Graham's wedding dress, and replicas of revivalist tents.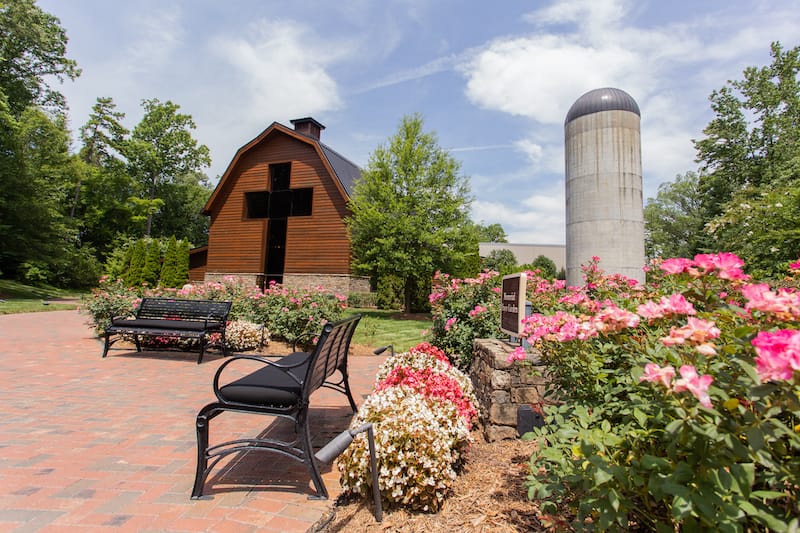 As you stroll the grounds, visit the resorted Graham home, have lunch or ice cream at the Dairy Barn, shop for a book in Ruth's Attic, and visit the Memorial Prayer Garden where Ruth Gram is buried.
Address: 4330 Westmont Dr, Charlotte, NC 28217
22. Go Swimming at Lake Norman
You will find North Carolina's largest man-made lake just a short way outside of Charlotte.
With 500 miles of shoreline to explore, Lake Norman makes the perfect place to spend the day or weekend outdoors.
Begin your exploration at the Visitor Center, where you can rent kayaks, paddleboards, pedal boats, and canoes to explore the lake and check out the exhibits and the schedule for interpretive programs.
Enjoy the day biking or hiking nearly 40 miles of trails around the lake, or spend the day catching rays and splashing in the water at the 125-yard beach.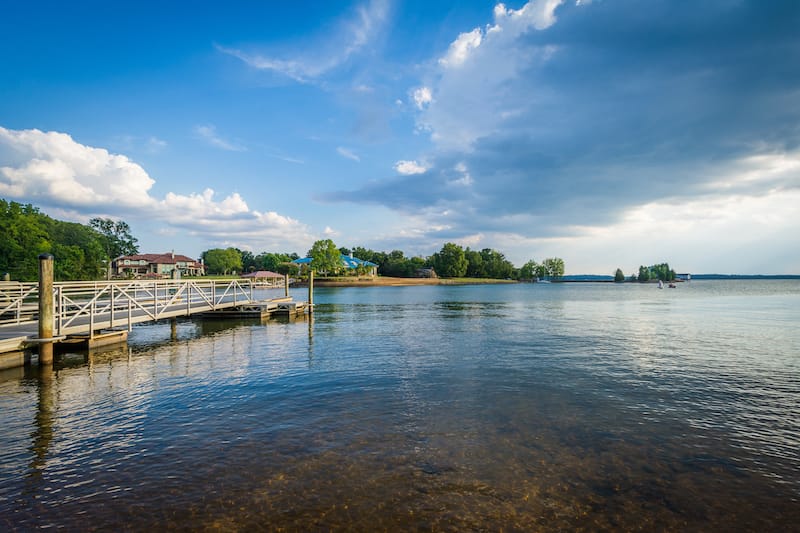 Stay a bit longer by reserving one of the 38 sites at the campground or spend the night at one of the eight cabins.
Around the lake, you may even want to visit the Davidson Farmers or Huntersville Growers Market to pick up some local produce, or history buffs may want to head to Alexandria, where the Mecklenburg Declaration of Independence was signed, or to the 19th-century Huntersville Town Jail.
Address: 759 State Park Road, Troutman, NC 28166
Where to Stay in Charlotte
If youʻre looking for where to stay in Charlotte, these are some of the top picks in the city, ensuring a place for all budgets!
Did we miss any of your favorite things to do in Charlotte? Let us know the Charlotte landmarks and attractions that you love the most in the comments. Thanks!
More NC & Charlotte Travel Guides
Pin this Charlotte Things to Do Guide