Are you planning a trip to Kentucky and are looking for the best things to do in Lexington KY? This guide has you covered!
Are you planning your trip to Lexington last minute?
If you're traveling to Lexington last minute, you want to ensure you have lodging ahead of time! Below are some of our top picks in town!
Best Hotels in Lexington KY:
🚗 Looking for the best way to get around Kentucky? Click here to check rental car rates for Kentucky!
I have spent a fair amount of time in Lexington than other cities and towns in Kentucky as my best friend lived there for a few years and I went down there for work a bit. I was always blown away at how this ʻlargerʻ KY city kept things intimate and personal.
Something about Lexington always felt like a small town to me… and in a good way! This guide showcases some of the best Lexington attractions, museums, restaurants, and more.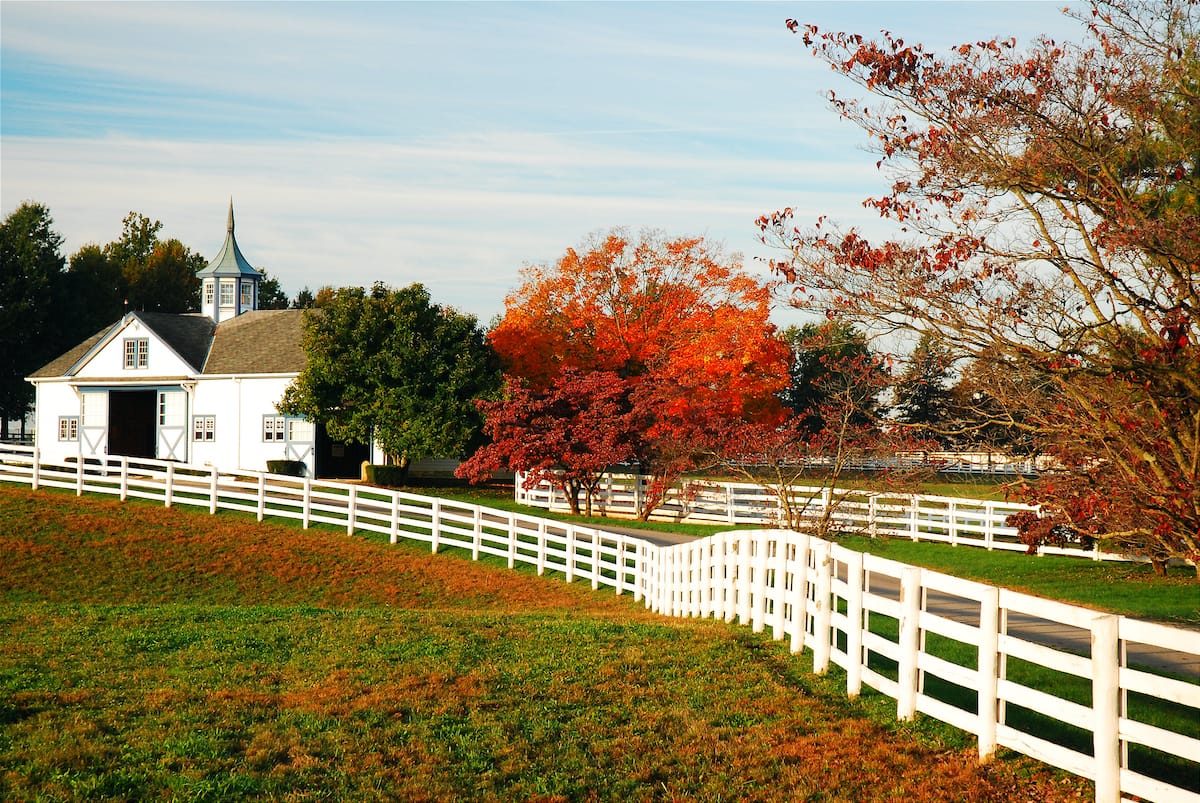 If youʻre looking for what to do in Lexington KY, we hope you take a look below and if we missed out on anything, let us know in the comments. Thanks!
Best Things to Do in Lexington KY
Raven Run Nature Sanctuary
A great place for both hiking and wildlife viewing, the Raven Run Nature Sanctuary is ideal for those who want to spend some time in the great outdoors and enjoy themselves in the arms of mother nature!
The Raven Run Nature Sanctuary has an organized method where each trail is divided by color and each trail is unique in satisfying all who love hiking!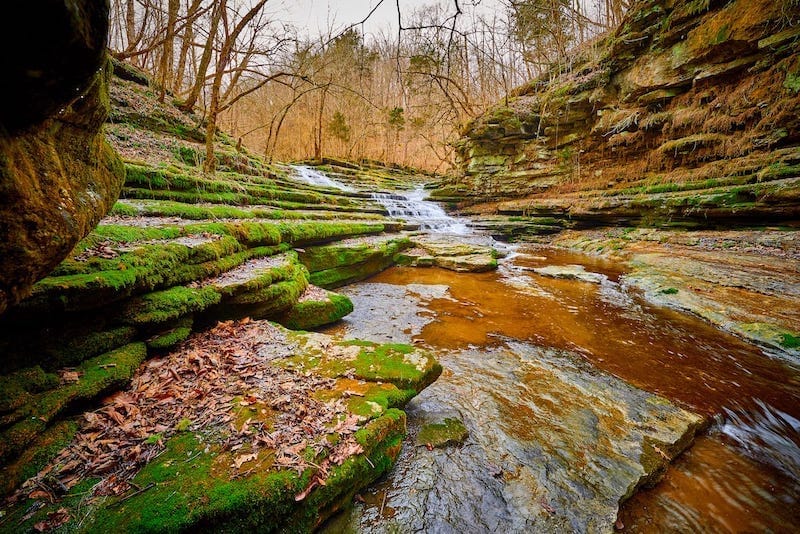 Some great spots you can see when hiking are the Kentucky River Overlook, the Evans Mill, and the Prather Homestead.
This place is truly fantastic, however, to keep it that way, there are some things YOU can do! First, pets are not allowed as they may disrupt the existing wildlife's natural balance.
So please, keep your pets at home! Also, camping, fires, alcohol, fishing, and bikes are not permitted. Make sure to read up on the rules and regulations to come prepared when hiking in Raven Run Nature Sanctuary.
Blue Door Smokehouse
Founded by two Lexington natives, the Blue Door Smokehouse was built on determination and quality.
Owners Jeff Newman and Jon Rigsby set a goal to have the best barbeque place in the city! Their hard work and consistent efforts in pleasing their customers truly paid off!
Now, you can choose to dine in or order online. Now their meals are definitely ones that get you really full! One of the best dishes they offer would have to be the Pulled Pork Plate!
So if you're ever in town, make sure to check out the Blue Door Smokehouse and have a taste of the Pulled Pork Plate!
Their working days and hours are Monday to Thursday, 11 am-3 pm and Friday and Saturday from 11 am-8 pm. And don't forget, they're closed on Sundays!
Address: 226 Walton Ave, Lexington, KY 40502
Waveland State Historic Site
A definite blast from the past, the Waveland State Historic Site is perfect for anyone who is fascinated by history.
First things first, when arriving, you can take a tour of the historic mansion where you'll be greeted by guides dressed as if they were in the 1800s!
It gives a very authentic feel and allows you to immerse yourself in an era long before this one. You can also attend "Tuesday Tea" or a vintage-styled baseball game!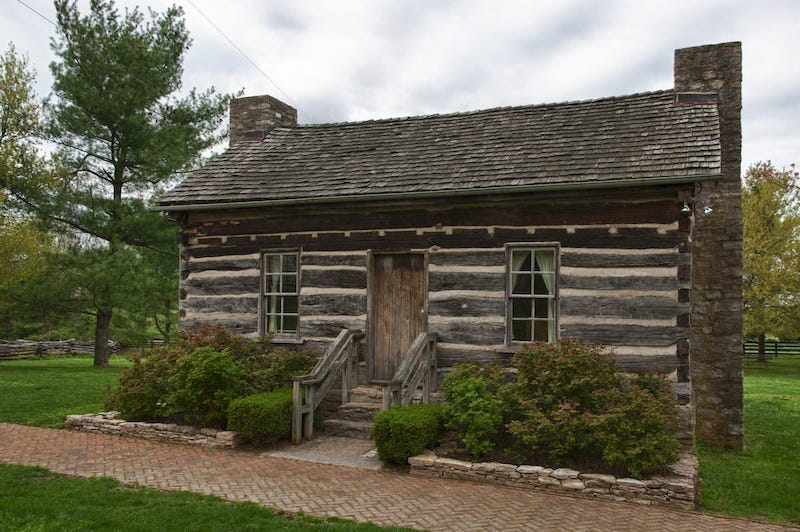 If you just want to relax and not really partake in any activities, that's alright too! At the Waveland State Historic State, there are small trails and bridges along with herbal and flower gardens you can walk by.
Address: 225 Waveland Museum Ln, Lexington, KY 40514
West Sixth Brewing
Formerly a building used for the Rainbo Bread Factory, the Bread Box (the name of the building) is home to the West Sixth Brewing today!
Founded in 2012, West Sixth Brewing is responsible for most of the beer that gets distributed in Kentucky! They brew, can, and bottle their beer themselves which they then sell to restaurants, bars, liquor, and grocery stores.
What's great is that you can go visit them and explore the art of beer and see the process for yourself!
You can go to the Main Brewery and Taproom on Sunday-Tuesday, 11 am-10 pm; Wednesday-Thursday, 11 am-11 pm; and Friday-Saturday, 11 am-12 am.
Address: 501 W 6th St # 100, Lexington, KY 40508
Henry Clay Estate
Named after Henry Clay, one of the more significant political leaders of American history, the Henry Clay Estate honors his memory along with the idea of the Ashland, whose sole purpose was to encourage growth and inspiration.
Over time, women, who are now known as The Women of Ashland, continuously put their efforts into making sure the Ashland thrived and was preserved.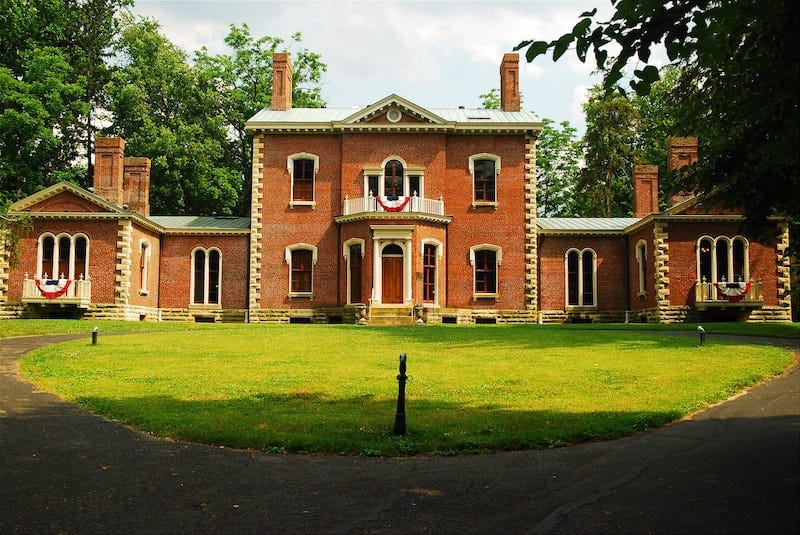 Today, you can go visit the estate! You can choose a tour (check their site for more details on the hours and days as they may change) and explore the history!
Admission fees are $25 for adults, $15 for students ages 6-college, and for children 5 and under, admission is free!
Address: 120 Sycamore Rd, Lexington, KY 40502
University of Kentucky Art Museum
The University of Kentucky Art Museum, which is part of the UK College of Fine Arts, encourages understanding of various kinds of art from different cultural backgrounds as well as from different historical eras.
Today, the museum has a permanent collection of over 5,000 objects. The museum promotes diversity and appreciation of art from different perspectives.
The University of Kentucky Art Museum is a great resource for members of the community to have along with anyone who has an interest in the field or is just curious.
If you want to visit the museum, feel free to on Tuesdays-Fridays at 10 am-5 pm or Saturdays at 12 pm-5 pm.
The admissions are absolutely free and visitors are always welcome except on Sundays, Mondays, and University Holidays!
Address: 405 Rose St, Lexington, KY 40508
Festival of the Bluegrass
The Festival of the Bluegrass is the oldest bluegrass festival in the region. The genre of bluegrass is still greatly appreciated, especially by the people of the Appalachian region, as the music originated from there.
Every year, starting from 1974, the festival has been taking place. A tradition starting from the Cornett Family, the tradition continues today!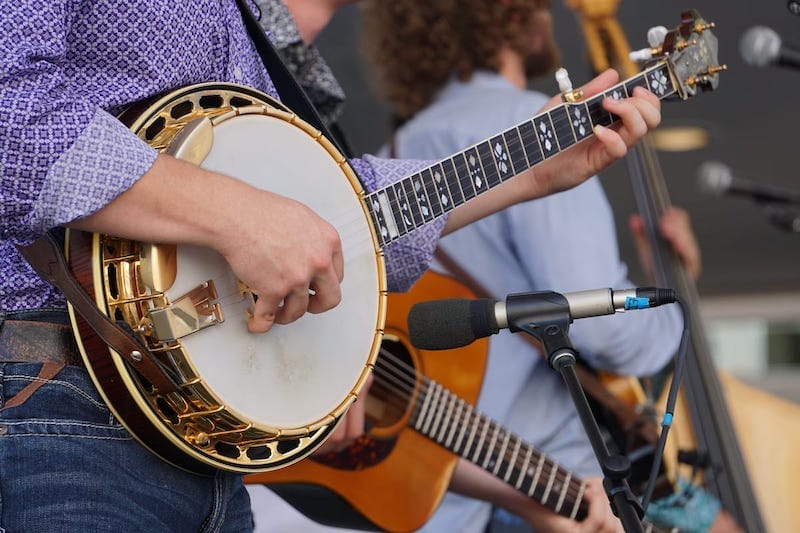 The event is held on the first full weekend of June of each year! If you would like to be a part of the festival, remember that it is held at the Kentucky Horse Park and is open to all!
Open your horizons to a different form of music and learn about its history and preservation!
Kentucky Horse Park
Besides hosting the Festival of the Bluegrass annual event, the Kentucky Horse Park is notorious for its many activities and attractions! For example, visitors are welcome to visit the barn and spend some time with the horses.
There are also 260 campsites in the park with pools, tennis courts, bike access, playgrounds, and the Legacy Trail!
You can also visit the International Museum of the Horse where the relationship of man and horse and its evolution over time is portrayed!
With over 60,000 square feet to enjoy, the museum's highlights of the horses of ancient times till now are a sight for sore eyes! You can also visit the American Saddlebred Museum where the role of the Saddlebred horse in American history is portrayed!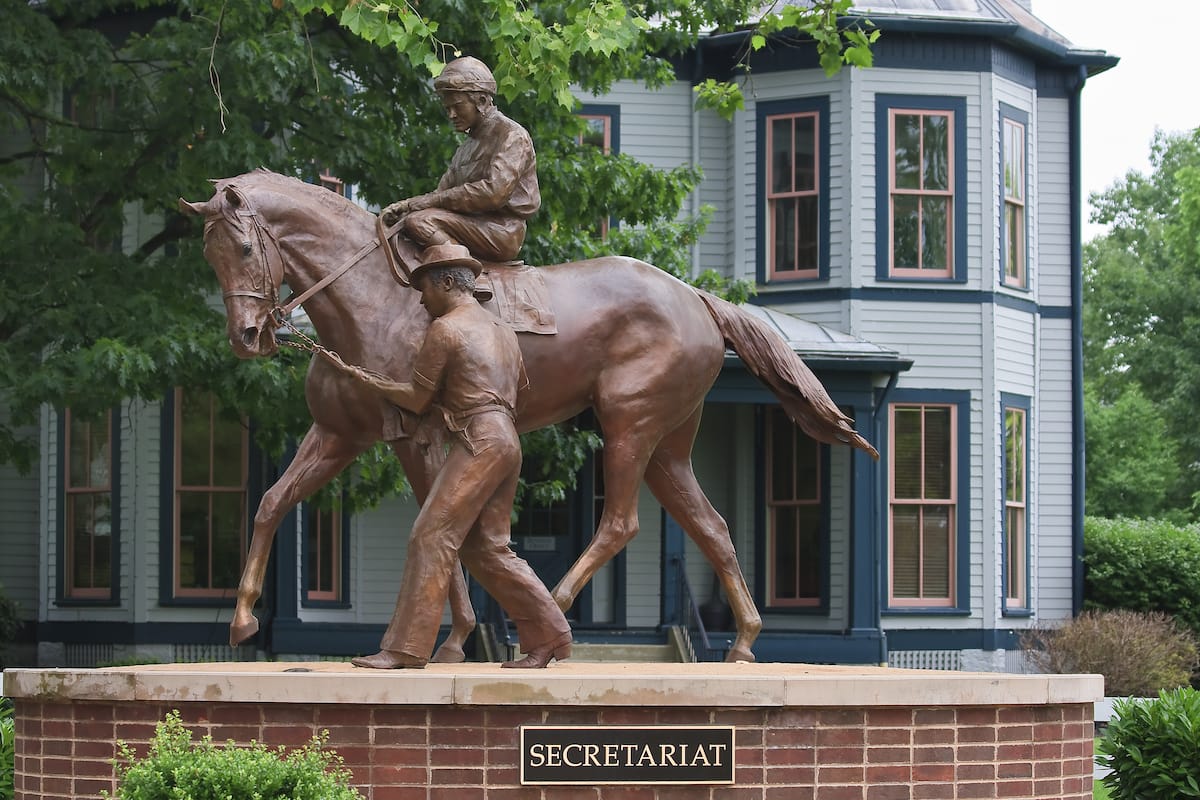 Admissions are $12 for ages 13-61, $10 for ages 62 and older, $6 for anyone who is in the military or has a veteran's ID, and for children ages 6-12.
Children 5 and under get in for free! Also, please take into account that the parking fee is $5. Truly a wonder, the Kentucky Horse Park is both educational and exciting for all ages!
Address: 4089 Iron Works Pkwy, Lexington, KY 40511
Alltech's Lexington Brewing & Distilling Co.
The Alltech's Lexington Brewing & Distilling company has been up and running since 1999!
Their award-winning beer and spirits are infamous in Lexington! Business is booming as they now have different kinds of beers, each with unique and authentic flavors!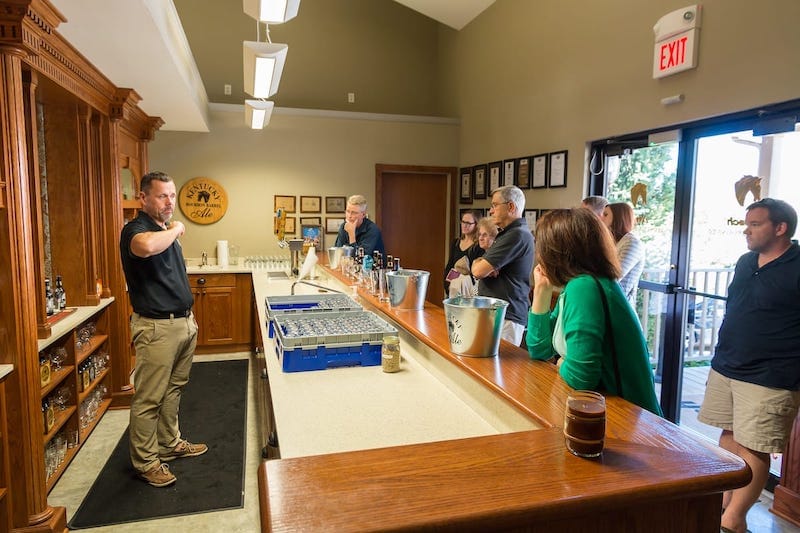 If you'd like to take a tour and enjoy a tasting, you may, as they are open to the public! You may reach them at: (859) 255-2337 for information on the tours!
They offer tours year-long so you can check in with them any time of year and find a tour that will fit the timeframe of which you are in town!
Address: 401 Cross St, Lexington, KY 40508
Lexington Cemetery
Although many may think visiting a cemetery is not an ideal activity for a typical Saturday morning, the Lexington Cemetery is truly a sight for sore eyes!
With its magnificent and calming nature, it gravitates people to visit! In fact, the artistic appeal is so important to the team at Lexington Cemetary that 60% of the cost of the burial site goes to the perpetual care.
It has become so popular that there are two annual events held for tourists: the Winter Wonderland (during winter, of course) and Spring Flowers!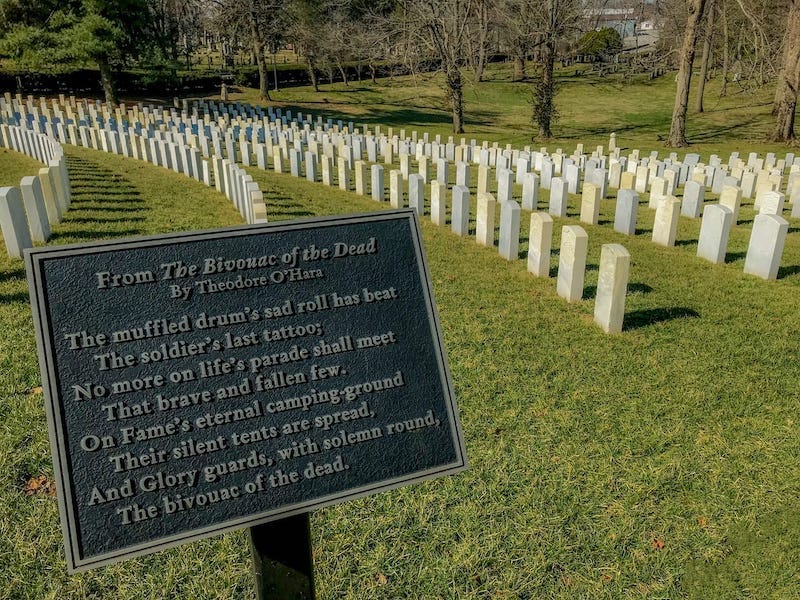 The Winterland is being held from November 27-March 27, and the Spring Flowers is to be held from March 28-May 3! Don't miss out, partake in the events!
Address: 833 W Main St, Lexington, KY 40508
Third Street Stuff & Coffee
With its one-of-a-kind style, Third Street Stuff & Coffee stands out from all other coffee shops! This place is perfect for anyone who wants a change of scenery!
With its edgy yet boho-chic vibe, Third Street Stuff & Coffee will provide you with awesome customer service, great snacks and coffee, and a nice place to unwind or lose yourself in a book. Its style is so out-there that people even prefer to take a virtual tour of it!
Bright colors definitely can brighten one's mood, and there is certainly no lack of hues in this shop! Come on to Third Street Stuff & Coffee to brighten your day and walk into a world of fantasy!
Address: 257 N Limestone #1, Lexington, KY 40507
Aviation Museum of Kentucky
If you love all things aero science, or if you want to check out something new, the Aviation Museum of Kentucky is for you!
By promoting the aviation industry of Kentucky and serving as a focal point for educating the people of its history, the Aviation Museum of Kentucky promotes educational programs as well as tours for the locals as well as anyone else to take part in and become acquainted with the wonder that is aviation!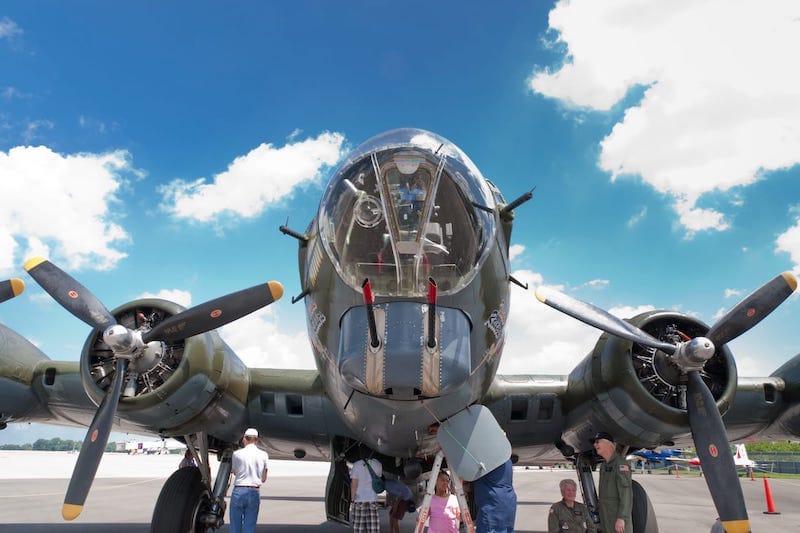 If you would like to visit, know that you can attend a group tour, virtual tour, or no tour and just explore the place for yourself! For more information, you can reach out to them at (859) 231-1219.
Address: 4029 Airport Rd, Lexington, KY 40510
Windy Corner Supermarket and Restaurant
By working hard to maintain the authenticity of Kentucky cuisine and aiding in the economic growth of local communities, the Windy Corner Supermarket and Restaurant provides a platform for local food and farming communities.
The place is also styled in a way to maintain the look of the old country store it used to be.
From the floors being made from reclaimed wood to the beadboard on the walls, the spot truly focuses on the uniqueness of the state and the empowerment of its communities.
One of the best menu items would definitely have to be the Po-Boy Sandwich, so if you're in town, make sure to check it out!
Address: 4595 Bryan Station Rd, Lexington, KY 40516
Mary Todd Lincoln House
They say: "Behind every strong man, there is a strong woman." However, they should really start saying: "Beside every strong man, there is a strong woman."
This is truly the case, especially with one of our most notorious first ladies, Mary Lincoln. Although often overlooked, Mary Todd Lincoln was a smart, sophisticated, and elegant woman who knew her way around politics as well.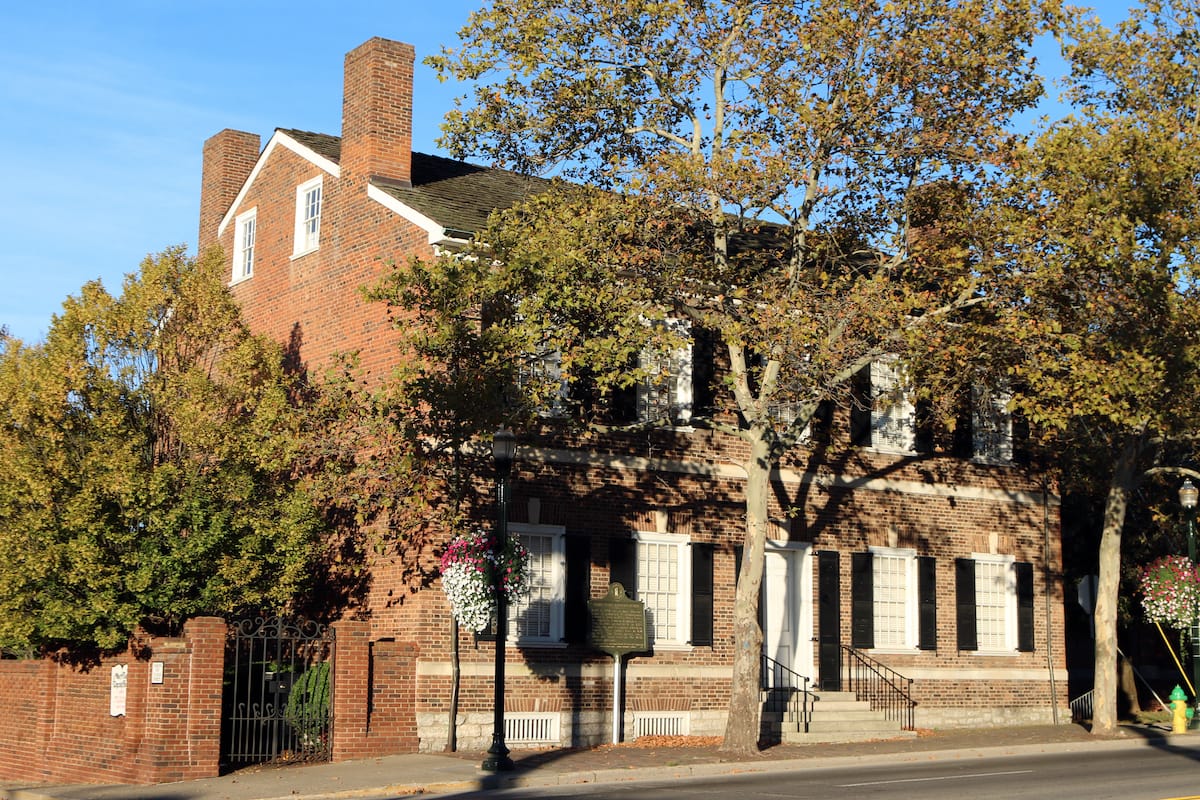 A strong woman she was to have to endure as much tragedy and controversy as she did. Today, her family home is open to the public to keep her memory alive and to educate those who are unaware of her story.
Tickets are $15 for adults, $6 for youths ages 6-17, and free for children 5 years old and younger. Please take into account that the tour is self-guided and is for one hour.
Address: 578 W Main St, Lexington, KY 40507
Institute 193
As the lack of an art center in Lexington became more and more known, Institute 193 was established in 2009 to fill that void.
Embracing southeastern culture and art in the United States, Institute 193 collaborates with musicians, writers, and artists alike to bring modernism into southern art and to bring southern art into modernism!
This place also provides the opportunity of creating one's own personal brand to artists not only in Kentucky but in different states in the south as well!
To see what it's all about, visit their site for constant updates on exhibitions! As of right now, they have one called the Hawkins Bolden Exhibition which is taking place from January 12-February 26!
Address: 193 N Limestone, Lexington, KY 40507
McConnell Springs Park
If you want to get away from all the chaos and immerse yourself in nature, McConnell Springs is the place to go if youʻre looking for the best things to do in Lexington KY!
The place has three natural springs: The Blue Hole, The Boils, and The Final Sink! Although they are great sites to see, McConnell Springs isn't just about the springs!
There is also the Farm Site, which is congruent with the history of Lexington. The evolution of the Farm Site was also the evolution of Lexington.
First, a gunpowder mill that supplied powder during the War of 1912, then after many changes becoming a dairy barn, the Farm Site became an essential source of agricultural prosperity in the city.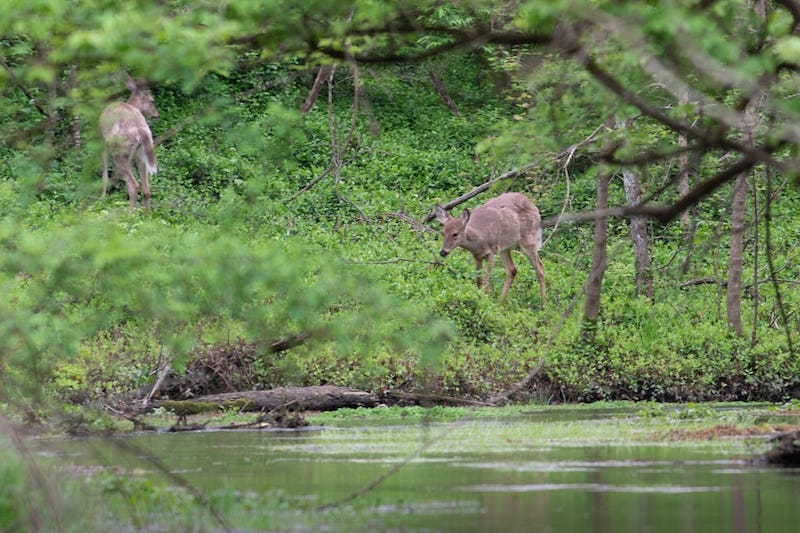 Also, one other attraction at the McConnell Springs would have to be the Bur Oak. The oak is 250 years old and is absolutely humongous!
To visit the McConnell Springs, you can come on over as there is no registration required.
You're welcome to find your own way, as long as you remain on the trail and follow the guidelines (no alcohol, no littering, no pets, etc.) or you can partake in the monthly programs where a variety of topics will be covered and you can learn about the cultural history of the area!
Hunt-Morgan House
The Hunt-Morgan house, also known as Hopemont, was built in 1814 by a man named John Wesley Hunt.
The man was known to be the first millionaire west of the Alleghenies and earned his fortune shortly after Lexington was established.
However, John Wesley wasn't the last in the family to make an impact. His grandson, General John Hunt Morgan was a renowned general in the Confederate Army.
His great-grandson, Dr.Thomas Hunt Morgan, was famous for his work in genetics and is still one of the few Kentuckians to win a Nobel Prize!
Over time, the houses nearby were torn down but the Hunt-Morgan House was preserved by the Foundation for the Preservation of the Historic Lexington and Fayette County.
Today, the house is a museum and is open to the public! Tours are by appointment only and are $15 for adults, $8 for students, and $6 for children under 12 years of age.
Address: 416 Rebmann Ln, Lexington, KY 40504
The Arboretum (State Botanical Garden of Kentucky)
The beautiful state of Kentucky is filled with parks, botanical gardens, and arboretums. Get lost in your zone in the total peace and tranquility mother nature has to offer! And you can do it at The Arboretum in Lexington!
This gorgeous 100-acre garden was recognized as the official botanical garden of the state of Kentucky in 2000 and is easily one of the most popular even today.
You will find a garden on-site dedicated to native plant collections and even a Childrenʻs Garden! It will also be a great introduction to the remaining botanical gardens and arboretums across the state of Kentucky.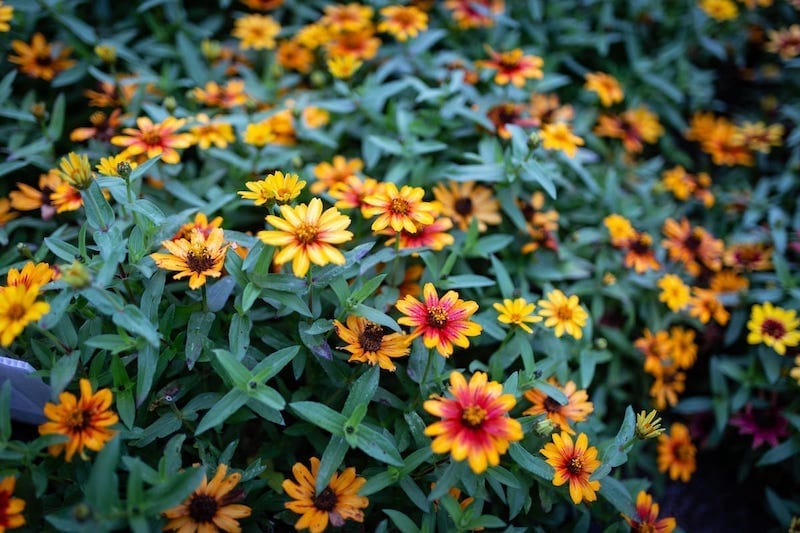 Some of the arboretums include the Bernheim Arboretum and Research Forest, The Arboretum, Boone County Arboretum, Green River Park & Arboretum, Western Kentucky Botanical Garden, Nannine Clay Wallis House & Arboretum, Jeffers Bend Environmental Center, and Yew Dell Botanical Gardens.
All of these are absolutely exquisite and unique in their own ways! Most have hiking and biking trails along with campsites as well!
With different kinds of plants and interesting vibes, The Arboretum in Lexington and the aforementioned arboretums in the state are truly tranquil and great for anyone who wants to relax!
Address: University of Kentucky, 500 Alumni Dr, Lexington, KY 40503
Where to Stay in Lexington
If youʻre looking for the best places to stay in Lexington, here are some of the top picks:
Did we miss any of the best things to do in Lexington KY? Let us know your favorite Lexington attractions and landmarks in the comments. Thanks!
More Kentucky Travel Guides
Pin this Lexington KY Things to Do Guide