Kentucky is known for its large cities that have a small-town feel and its small towns that have a relaxing vibe – perfect for a getaway! These are our top picks for the best small towns in Kentucky.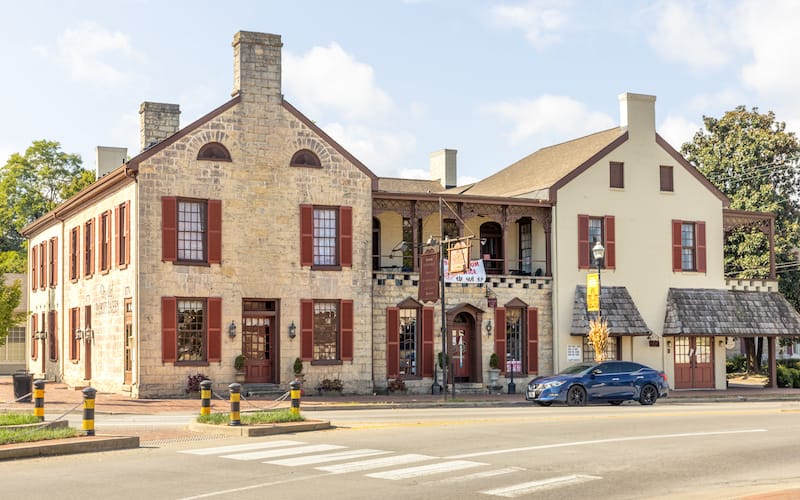 I used to live on the border of Kentucky for a while, actually (in Virginia, however). I loved hopping over the border to visit some of the nearby Kentucky small towns that offered hospitality and a chilled-out vibe, with a lot of gorgeous nature!
Did we miss any of the cutest small towns in Kentucky? I know there are plenty, so please drop your picks in the comments!
Best Small Towns in Kentucky
Somerset
Somerset is a gorgeous small town in Kentucky perfect for family getaways.
Get wet and wild in SomerSplash Waterpark, which promises a day of thrills and spills for the whole family, or let the kids loose in Finley's Fun Center of Danville, where they will enjoy playing arcade games, laser tag, roller skating, etc.
For a true water-bound vacation, rent a houseboat and head to experience stunning Lake Cumberland at its best. The Lake also allows you to explore its shores via kayaking, fishing, lounging, swimming, skiing, etc.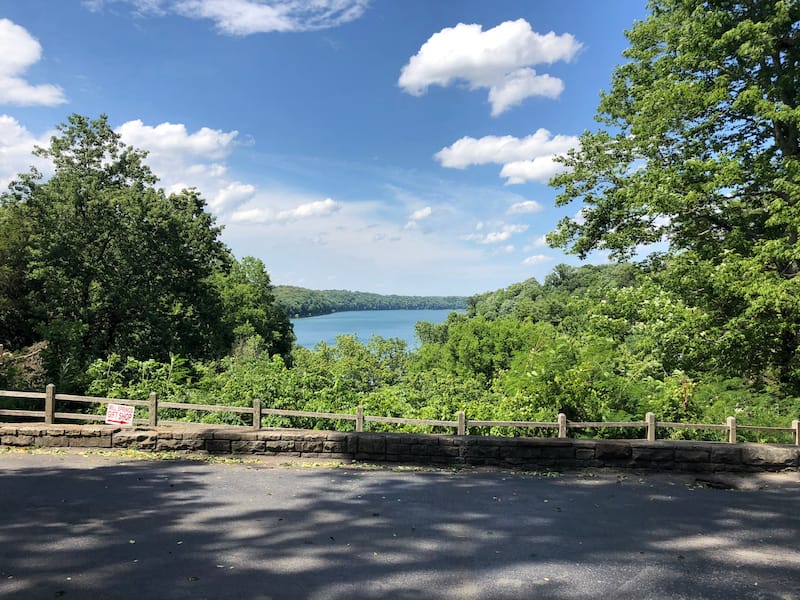 Thrill-seekers will enjoy goosebump-filled adventures in the International Paranormal Museum while witnessing haunted and cursed objects and listening to creepy stories of ghost hauntings, serial killers, voodoo, etc.
Summer in Somerset is jam-packed with music festivals you don't want to miss, one of which is the Master Musician's Festival, organized each July.
Your Somerset trip won't be complete without exploring the nearby stunning Daniel Boone National Forest, Big South Fork National River, and Big South Fork Scenic Railway with the kids.
Shelbyville
If you are a horse-riding enthusiast, then make charming Shelbyville your next destination in Kentucky. This city is all about horses!
It is known for breeding regal American Saddlebred horses, offers horse farms at every turn, allowing you to get up close and personal with horses, and gives an opportunity to enjoy one-of-a-kind yearly horse shows with your loved ones.
For extra fun with kids, visit Shelbyville's petting farms, which offer berry pickings, hayrides through pumpkin patches in fall, and other fun activities.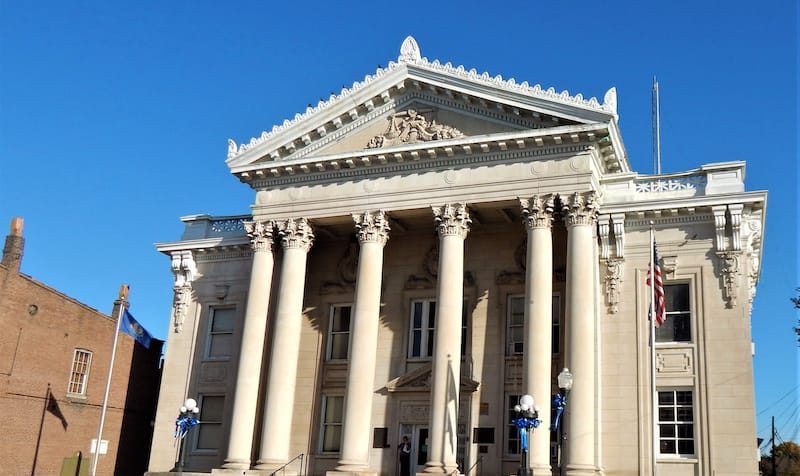 Exploring the town's local distilleries along the Bourbon Trail is another must-do activity if you are keen to discover new and distinctive local favorite alternatives. If you're a fan of antiques, you definitely need to browse through Wakefield Scearce Galleries or Ruby Rooster Antique Mall.
The Kentucky town also offers seven parks filled with recreational lakes, picnic areas, trails, and campsites perfect for picnicking, playing, eating, and spending quality time with friends and family.
Bardstown
Nestled in the heart of KY's Bluegrass Region is picturesque Bardstown, the first stop on the Kentucky Bourbon Trail. Bardstown is known as the Bourbon Capital of the World.
Home to 9 well-known distilleries, Bardstown is the perfect place to go for bourbon distillery or wine tours and discover the city's authentic fine art.
While there, you will find some local distilleries that date back to as early as the 1700s, backdropped by gorgeous Kentucky landscape.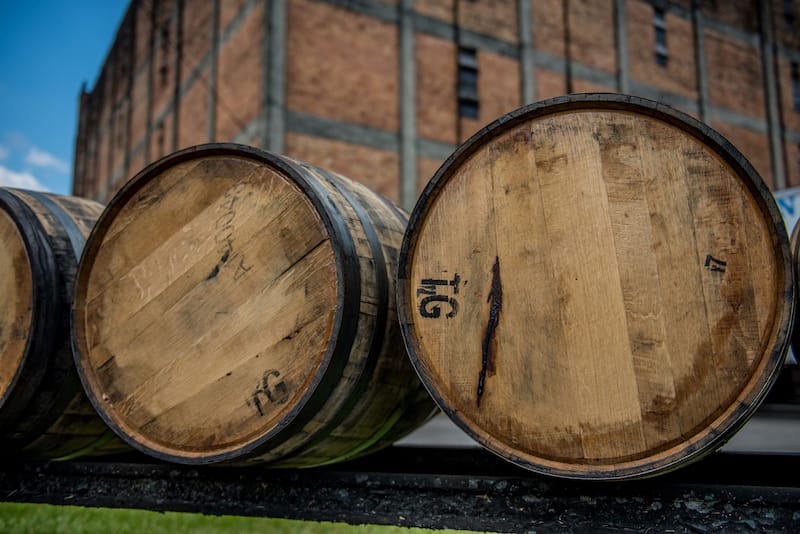 Celebrate Bardstown's bourbon history with the locals at the annual Kentucky Bourbon Festival held each September. As you can see, everything in this charming town is centered around bourbon, so be ready to drink a bit in the tasting rooms!
When sober, discover the town's heritage and delve into its local history at the Women's Civil War Museum, the Old Bardstown Village Civil War Museum, and My Old Kentucky Home house museum.
Or, you can just stroll on the streets to witness historic buildings and eclectic boutiques, and end your day with camping at stunning My Old Kentucky Home State Park.
Also – be sure to head to Bardstown in winter to experience one of the best places to visit in the states during the colder months!
Berea
This vibrant Berea is undoubtedly the most artistic city on this list. Home to an abundance of artisan shops, gallery exhibits, and vibrant arts and culture centers, one will undoubtedly get a great dose of creativity while strolling in the colorful streets.
Attracting furniture artisans, weavers, jewelry designers, painters, and everyone in between, you can witness their masterpieces at the Kentucky Artisan Center and the Square Gallery and enjoy their presence at various art events, Berea Craft Festival and Berea Celtic Festival.
Appreciate the true spirit of the city's hospitality and get the local taste at the Historic Boone Tavern, which is listed on the National Register of Historic Places.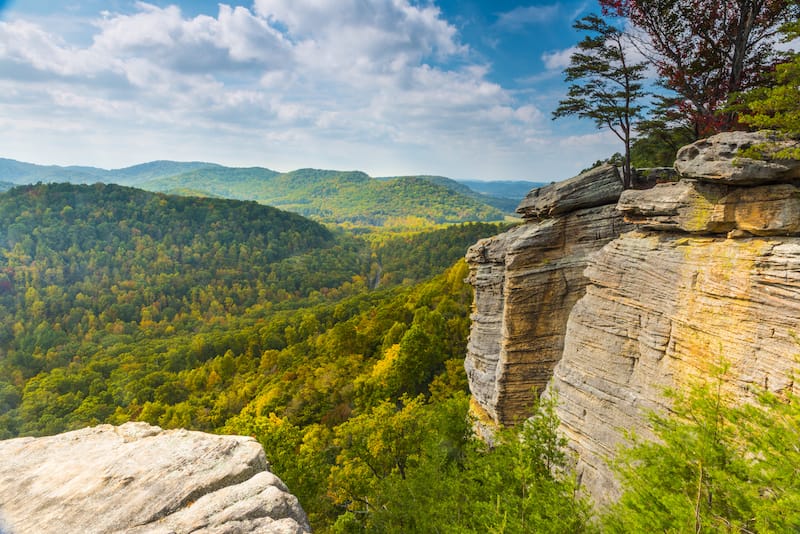 Other highlights of the town are its must-visit historically significant sites, such as the region's first interracial college, Berea College (founded in 1855), the South's first interracial and coeducational institute, and its historic restaurants that will make you taste the town's culinary wonders.
Set aside a few hours to explore the nearby Kentucky Horse Park and Fort Boonesborough State Park before leaving. Berea is one of the most exciting small towns in Kentucky!
Rosine
Rosine is a bluegrass lovers' paradise, with fans from all over the world making this stunning city their first stop while visiting Kentucky.
Made famous as the hometown of Bill Monroe, the father of bluegrass, you can tour his home, where you will see all his family photographs on display, witness the venues where he used to perform in, and visit his grave, which has the largest tombstone in this small town.
For one-of-a-kind bluegrass vibes, pay a visit to Rosine Barn Jamboree, which once served as a performance venue for Bill Monroe where he perfected his skills and surprised his audience with his last show.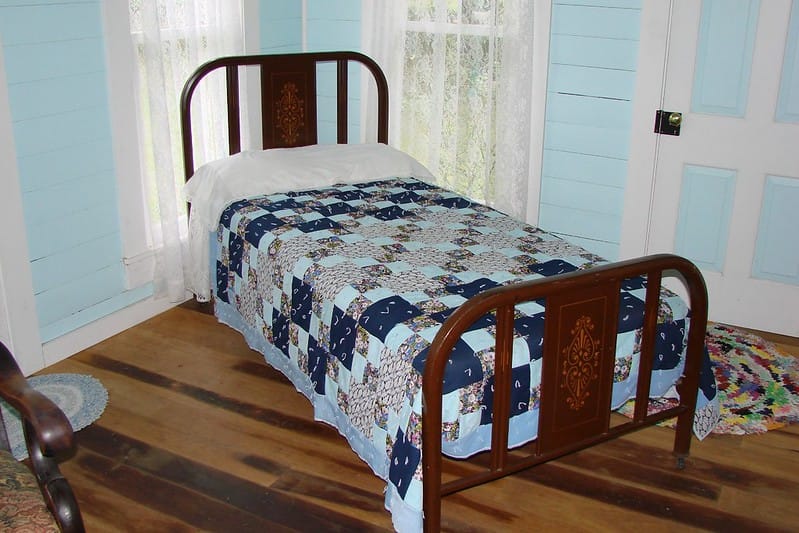 While in Rosine, you can still enjoy the locals' toe-tappin' plays with traditional touches in front of the Rosine General Store.
To round out your vacation, take a bluegrass tour to neighbor Owensboro and visit the International Bluegrass Music Museum, where you can learn more about Bill Monroe's musical magic and appreciate a variety of bluegrass memorabilia.
Murray
Murray, one of the most charming towns in Southern Kentucky, was named "Friendliest Small Town in America" by USA Today.
The town's perfect location allows you to explore nearby Kentucky Lake and the Land Between the Lakes National Recreation Area, where you can spend your day fishing, hiking, watching wildlife, biking, picnicking, playing golf, and participating in other outdoor activities with your family and friends.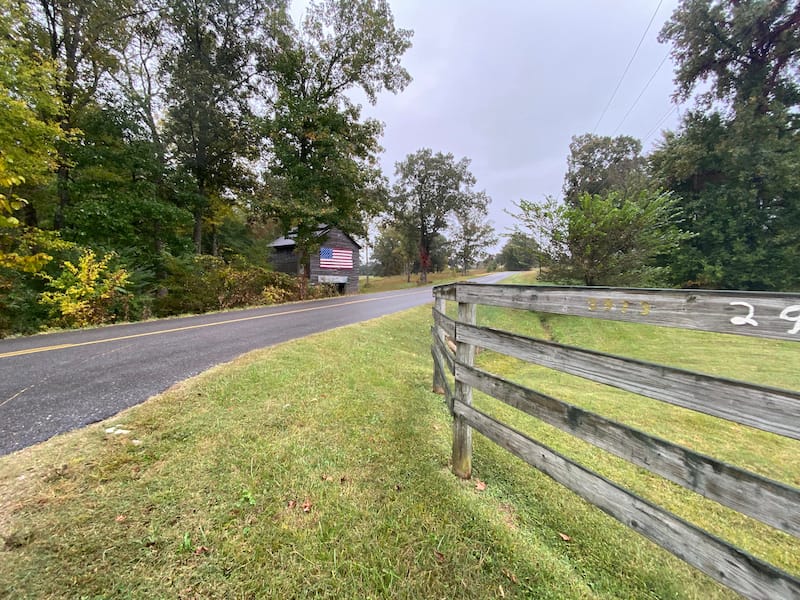 Witness the town's unique art and culture in Clara M. Eagle Gallery, displaying over 1,200 masterpieces from all around the globe, or dive deep into local history at the Wrather West Kentucky Museum, mainly dedicated to the history of the Jackson Purchase region.
Enjoy local's favorite plays at Playhouse in the Park, the country's oldest continuously producing community theater, housed in a former train depot, and make sure to plan your trip accordingly so as not to miss the town's annual Independence Day celebration Freedom Festival.
Hodgenville
Gorgeous Hodgenville will transport you back in time with its historic buildings and rich heritage.
Since the city is known to be the birthplace of one of the US's most influential leaders, 16th President Abraham Lincoln, it is home to few significant landmarks which played their key role and influenced the most to the life of President Lincoln.
Get ready to discover Lincoln's heritage at Abraham Lincoln Birthplace National Historical Park or visit the Abraham Lincoln Boyhood Home, where Honest Abe mastered his education's basics.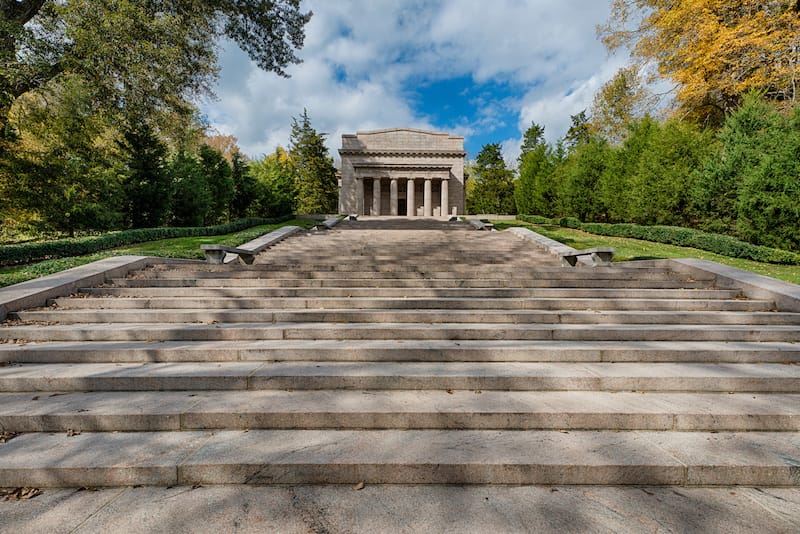 History buffs will love visiting the Lincoln Museum, where Civil War mementos, life-size dioramas, period artifacts, newspaper clippings, and wax statues bring to life the major events in Abraham Lincoln's life.
Before leaving, take a picture with a bronze statue of President Lincoln in the town square as an authentic souvenir from this historic town. Plenty of annual festivities, events, and fairs are organized for tourists to make them appreciate Hodgenville's rich heritage.
Midway
Are you keen to have unforgettable adventures in a city that will ensure you wild west kind of vibes? If so, then add the historic town of Midway to your bucket list of Kentucky's must-visit small towns.
The city will surprise you with its picture-perfect buildings, wildlife sanctuaries, top-rated restaurants, antique shops, and art galleries. N
ature enthusiasts will enjoy a peaceful walk through Walter Bradley Park, while wine lovers can discover delicious local options at Equus Run Vineyards & Winery, where they can also watch the whole winemaking process of Kentucky's finest wines.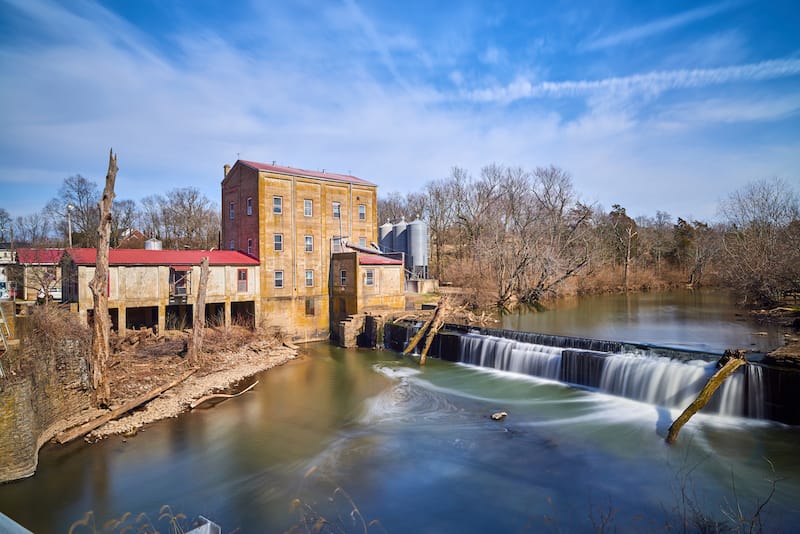 Another must-visit site in the town is Weisenberger Mill, which dates to 1865, and still produces 70 items, ranging from flour to grits, cornmeal, bran, and everything in between.
If you're looking to discover Kentucky's art and crafts, visit Damselfly Gallery, a small eclectic gallery nestled in the heart of the Midway.
After thoroughly exploring the colorful downtown, round off your day browsing through locally-owned shops, one of which is The Black Room, offering authentic home decor.
Maysville
Exciting history-filled adventures will be guaranteed in historic Maysville, nestled on the banks of the Ohio River.
The city offers many historical treasures, dining sites, inviting shops, and plenty of outdoor recreational activities to get the most out of your vacation.
Be sure to stop at a 50's style dinner called Delite's and enjoy homemade dishes with a touch of the city, or simply try traditional Italian cuisine at Caproni's on the River.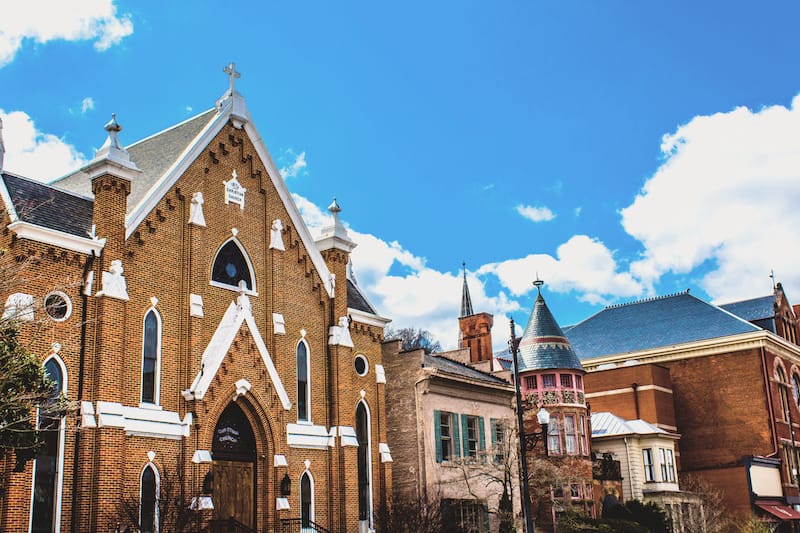 Head to the historic Washington Opera House (built in 1889) or the Russell Theater to enjoy live performances with your loved ones… or marvel at the fabulous 1/12 miniature collection and exhibits at Kentucky Gateway Museum Center, where you will also find a genealogical-historical library featuring one-of-a-kind manuscripts from colonial times highlighting the significant stories of the region.
Try a real taste of Kentucky's original bourbon at the Old Pogue Distillery, get your adrenaline rush while zip-lining, and enjoy the town's unique vibes by taking part in famous festivals.
Greenville
Tucked into KY's hilly western section, quaint Greenville, known for its warm Southern hospitality, is there to ensure you a laid-back vacation at a small-town pace away from crowds.
Outdoor enthusiasts can spend their day at Lake Malone State Park, which allows exploring the area by hiking and biking, and offers horseback riding, campsites, and other outdoor fun.
The town's main highlight is its historic downtown, where you can stroll around and admire many heritage buildings, one of which is the 100-year-old Beaux-Arts style courthouse, home to KY's second-largest bell tower dome.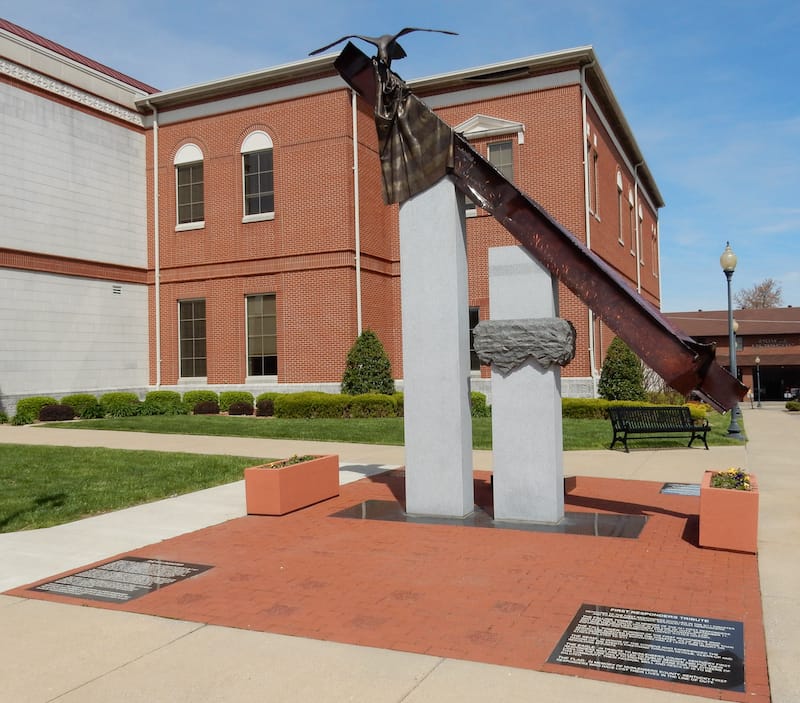 To get the most out of your Greenville trip, visit the stunning Thistle Cottage, hike through the 12-acre forest at Brizendine Brothers Nature Park, go for a walk or bike ride on a six-mile Rails to Trails, catch a show at the local theater or go picnicking at the city park under a Summerhouse gazebo.
Greenville's local eateries, independent shops, old-timer bars, hospitality, and special events will make you want to revisit this place over and over again.
La Grange
La Grange is another gorgeous small town in Kentucky on this list that will leave you speechless with its nostalgic atmosphere.
This is the only town in the country where you will witness a freight train crossing the main street, so don't get startled when hearing a loud noise and feeling a rumble while peacefully wandering around the stunning downtown.
Don't forget to take your hiking boots with you while heading to the 252-acre Morgan Conservation Park, which offers 4.3 miles of trails and loops for scenic hiking, along which you will admire the surrounding nature and breathtaking waterfalls.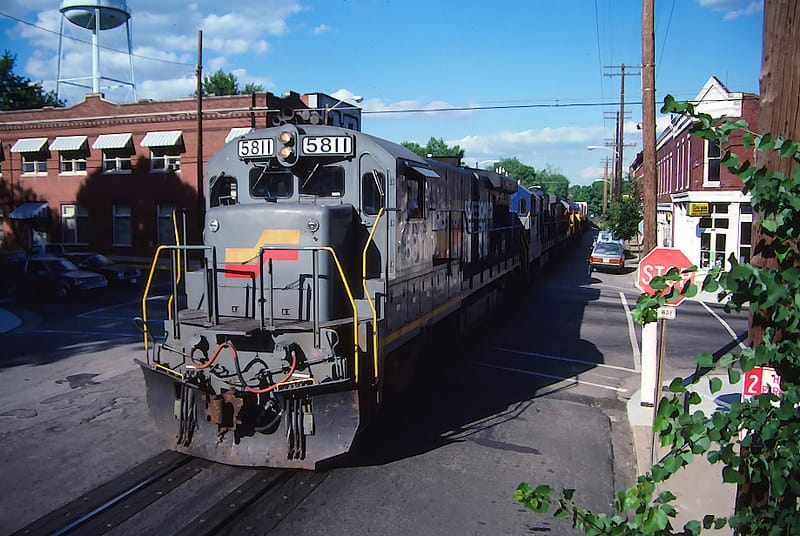 Stop by Oldham County Historical Society building to see the town's unique architecture or visit the LaGrange Railroad Museum to witness one of the US's few remaining street-running train tracks.
Set aside at least a couple of days for exploring La Grange, since, believe me, you won't manage to browse through nearby 9 galleries, 22 shops, the Kentucky Derby Museum, Whiskey Row, and live bluegrass music venues all in one day!
Lebanon
Small Lebanon is the heart of Kentucky, and it will ensure you a world-class bourbon experience thanks to being the crossroads of the Bourbon Belt Trail, linking ten bourbon distilleries through a Bourbon Belt Trail Craft Tour.
The town, which is home to renowned bourbon distilleries Maker's Mark and Limestone Branch, also allows you to discover how the annual 600,000 bourbon barrels are made in Kentucky Cooperage.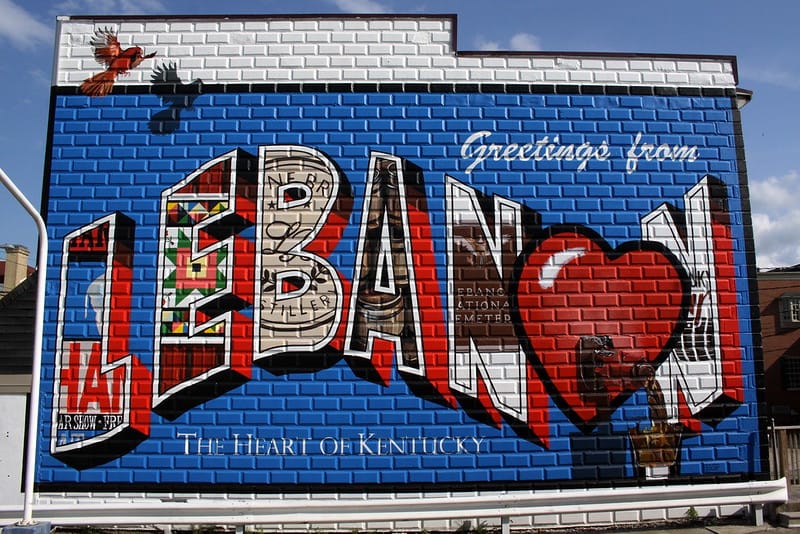 If you're in the mood for wine, be sure to head to Whitemoon Winery to try the area's finest wines. History buffs can learn more about this historic city while visiting Civil War sites and one-of-a-kind heritage centers.
Enjoy the town's performing arts and live music at Kentucky Classic Art at Center, go glamping at Pope's Creek Ranch, or simply visit the awe-inspiring Turtleman Museum, created after Ernie Lee Brown Jr., a local folk hero known for wrangling turtles in his show on Animal Planet.
If your partner and you are foodies, this is one of the best romantic getaways in Kentucky to consider!
If you happen to be visiting during the fall, you will find many places to go apple picking there.
Harrodsburg
Welcome to Kentucky's oldest town! Harrodsburg dates back to 1774, and is one of three towns in present-day Kentucky that were established before the colonies declared independence.
It has the largest restored Shaker settlement, the Shaker Village of Pleasant Hill.
Make sure to also check out Ft. Harrod, a replica of the original fort from the 1700s. There are living history exhibits in the cabins, as well as forging, weaving, and woodworking exhibits.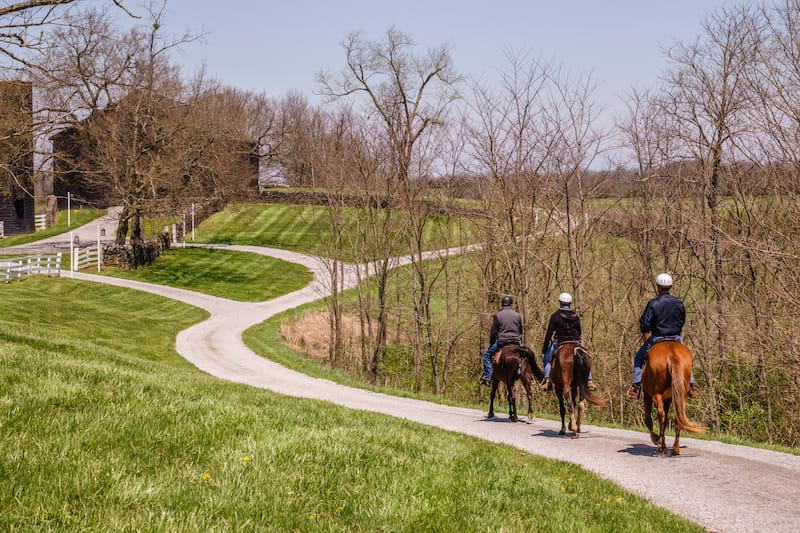 If you're in Harrodsburg in the fall, stop by Devine's to wander through the corn maze, as well as enjoy other activities such as pumpkin picking and marshmallow roasting at a nighttime bonfire.
To see the area from a different perspective, jump on a river cruise with Dixie Belle Riverboat Rides. Get your ticket at the Shaker Village Welcome Center day-of, and enjoy an interesting and informative cruise down the Kentucky River.
After a day of exploring, grab some food at Old Owl Tavern, Lemon Mill Brewery, or, if you have a sweet tooth, the Kentucky Fudge Company.
Augusta
Augusta is one of Kentucky's picturesque gems that played a crucial role in shaping the history and culture of the state. Despite being a tiny town, it still has a lot to offer to its visitors.
Discover Augusta's rich history with Augusta Carriage Rides or take in the breathtaking views of the gorgeous city while riding the Augusta Ferry over the Ohio River.
The city's must-visit spot is definitely Riverside Drive in case you are keen to marvel at one-of-a-kind vistas of the river valley and admire the 18th-century architecture.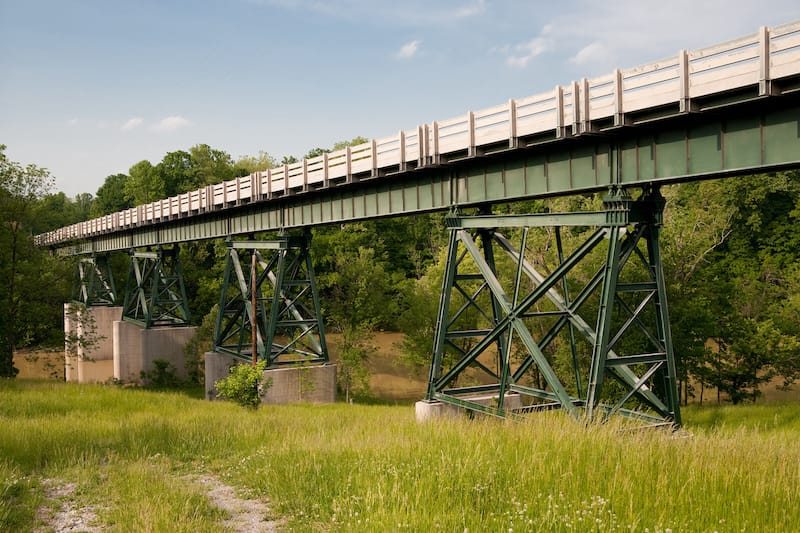 Take part in the spooky Gilded Lily Tours of Augusta, a guided tour by Miss Lily, where this Southern woman from the 1860s will get you acquainted with the city's haunted past, or simply head to explore the 1811 Historic Jail that will certainly make the hair on the back of your neck stand up.
Before leaving, make sure to check out Baker-Bird Winery and Distillery to taste award-winning wine and visit the Small Town Gift Shop to pick a souvenir or two for your loved ones.
Pikeville
If you are up for authentic country experience and outdoor adventures backdropped by the towering Appalachian Mountains, then gorgeous Pikeville should be at the top of your list of Kentucky's must-visit towns.
Plenty of adventures await outdoor enthusiasts, ranging from horseback riding with Pikeville's Zip, Paddle & Saddle, ziplining on 1000 ft long lines across the top of a mountain, and kayaking down on Big Sandy River, to hiking and mountain biking.
Take part in Hatfields & McCoys Historic Feud Tours to explore the historic area where those two rival families lived, worked, and fought or visit The Big Sandy Heritage Museum to witness one-of-a-kind Hatfield McCoy artifacts.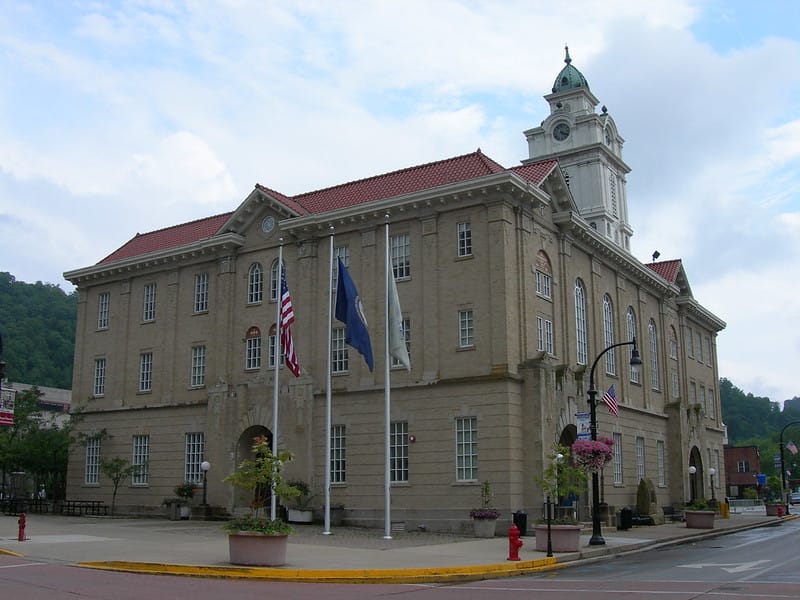 Downtown Pikeville will make you experience the city from another perspective by offering you an abundance of shopping sites in Rustic Roots, where you can shop for quality gifts, clothing, and unique handmade crafts made by local artisans.
Enjoy art shows at Jenny Wiley Theatre and the Artists Collaborative Theatre and round off your day exploring the local flavor in award-winning Blue Raven.
Harlan
The mountain town of Harlan has always been and still is home to miner lineage and will definitely impress you with its rich history as a well-established component of Kentucky's coal country.
Once, it was called Bloody Harlan due to the clash between the union and non-union miners in 1931, during which they staged a protest, and the government intervened, resulting in four deaths.
To take in the beauty of Harlan, visit Martins Fork Lake or Kingdom Come State Park. Head to Wilderness Road State Park with the kids, where the original fort's replica will entice you and your kids learn more about local history.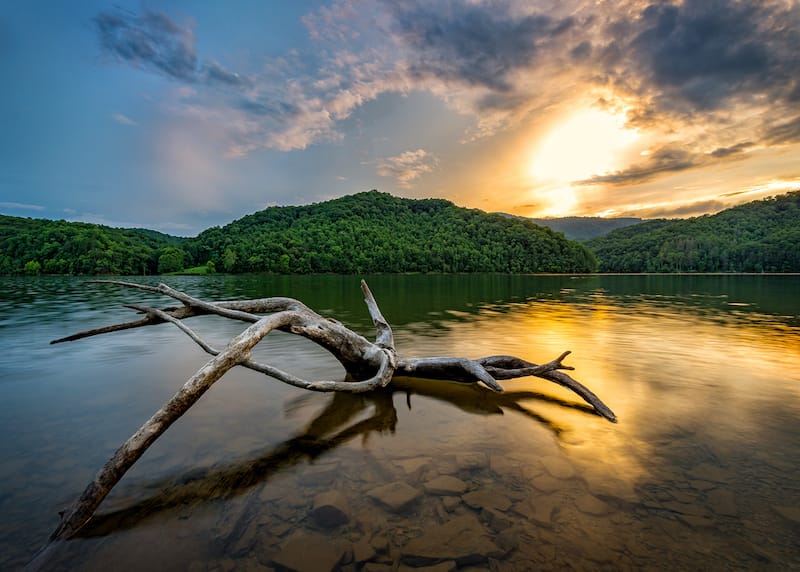 If you are a fan of unique gifts, then check out Sassy Trash, where you will find plenty of handmade and vintage one-of-a-kind items.
Visit the Kentucky Coal Mining Museum to dig deep into the city's coal heritage and the Hurricane Creek Mine Disaster Memorial to pay your respects to the men who died in a mine disaster.
Which small towns in Kentucky should be on this list? Drop us a comment below and let us know!
More Kentucky Travel Guides
Pin this Kentucky Small Towns Guide