Besides indulging in the rich history of one of America's first states, the best way to get the most out of your trip to VA is to visit any of these Virginia beach towns!
Virginia is home to many charming beach towns that have small-town American vibes, including Chincoteague, Tangier Island, and beyond.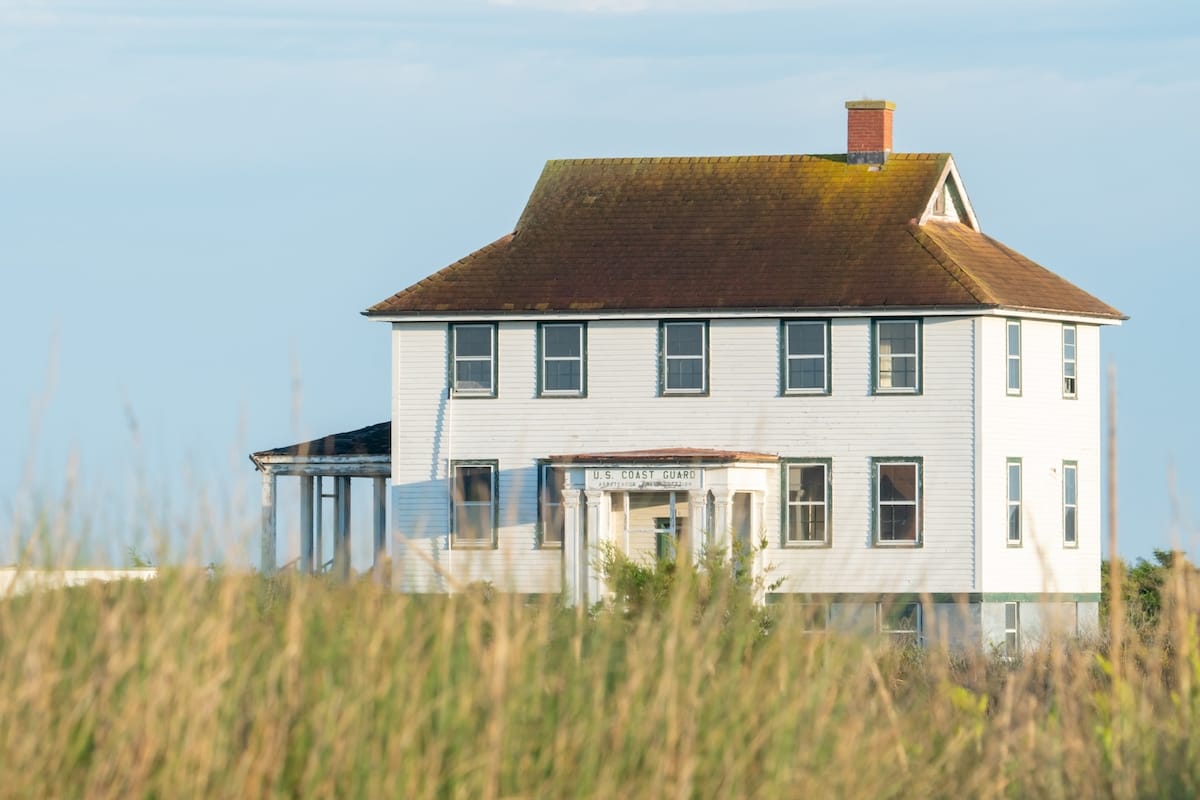 But the Commonwealth is also home to many beach towns that are, more or less, beach cities, like Norfolk and VA Beach.
Let's take a look at some of the best beach towns in Virginia for those looking for a soothing trip along the shore!
Did we miss any of the top beach towns in VA? Let us know in the comments!
Beach Towns in Virginia
Tangier Island
Tangier Island is considered to be a unique place to visit, and it is often referred to as "the soft-shell crab capital of the world."
There aren't many activities and amenities featured on Tangier Island, but one can enjoy shopping at the gift and souvenir shops, fine dining, and staying at local bed and breakfasts.
A not-so-ordinary activity you can try is learning about the soft shell crabbing industry by taking a Waterman's Tour and learning more about crabbing, birding, sunset, and ecotours.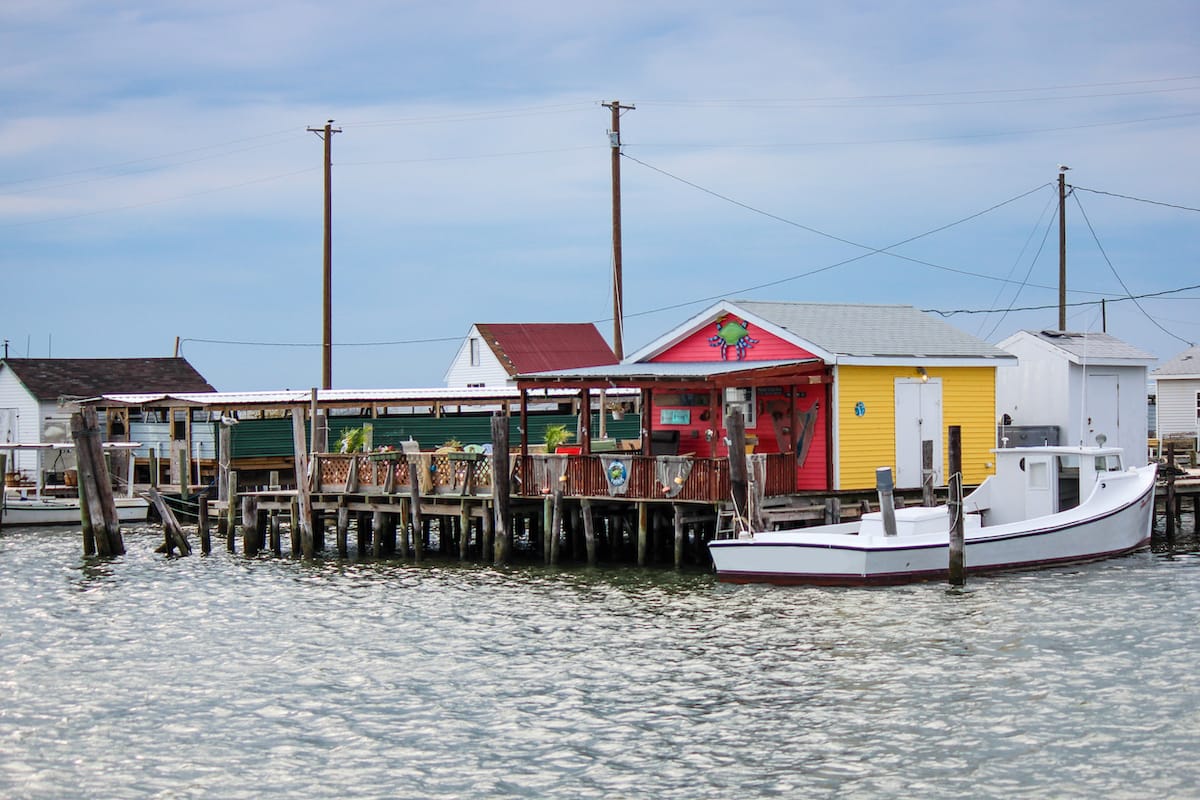 View historical artifacts about the town at the Tangier Island History Museum, or go kayaking through the Trails of Tangier, where the museum provides free kayaks and canoes from its dock.
And of course, since you are near the sea, do not miss out on the chance to dine on excellent fresh seafood at Fisherman's Corner restaurant or Chesapeake House.
If you need to burn those pesky yummy calories, head over to the dock to go on a bike tour where you can rent the bikes, or if you're feeling lazy, hop onto a golf cart and explore the area.
Kayaks are also available for rent if you're more daring and adventurous.
Onancock
The town of Onancock is located on Virginia's beautiful Eastern Shore (one of the most underrated places in the US)!
You can visit the North Street Playhouse, the only year-round live theater on Virginia's Eastern Shore, and if you're a film lover, head on to the historic Roseland Theater that offers first-run, digitally projected movies with 7.1 stereo surround!
Dive into history by exploring Ker Place, a federal-period, Georgian-style mansion with antique furnishings that mimic life back in the 19th century.
The town loves music, so you should check out some impromptu performances by the Fourth of July Kazoo Parade or the Orchestra of the Eastern Shore that practice lives for their subsequent versions.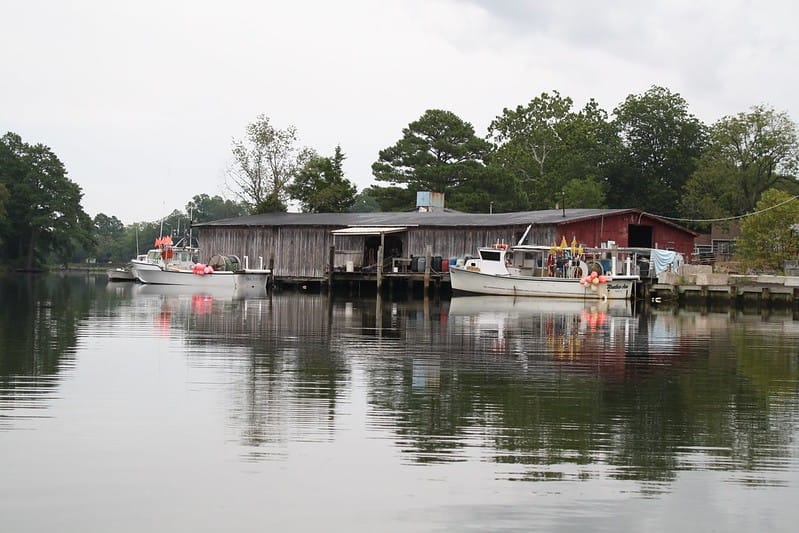 Experience the Eastern Shore Railway Museum to tour and discover the only original station that served New York, Philadelphia, and Norfolk.
Space and rocket enthusiasts will get a kick out of the nearby Wallops Flight Facility, who might just see a rocket launch nearby in the middle of their vacation!
Just look into the streets and look skyward and see the rockets flaming into space when there is a launch taking place!
Chincoteague
Chincoteague is Virginia's only resort island located on Virginia's eastern shore. While it may not have the high rises, boardwalks, or traffic jams of other cities in the state, it indeed does offer fun-filled and exciting things to do.
A new attraction especially intriguing for the kiddos is the Iron Pony, which includes 30+ aerial obstacles on two levels where you can move from platform to platform by traversing different barriers.
Biking and hiking are undoubtedly options in this cute beach town, so you can enjoy nature as this nearby island offers particular views of the wilderness that you will not see anywhere else!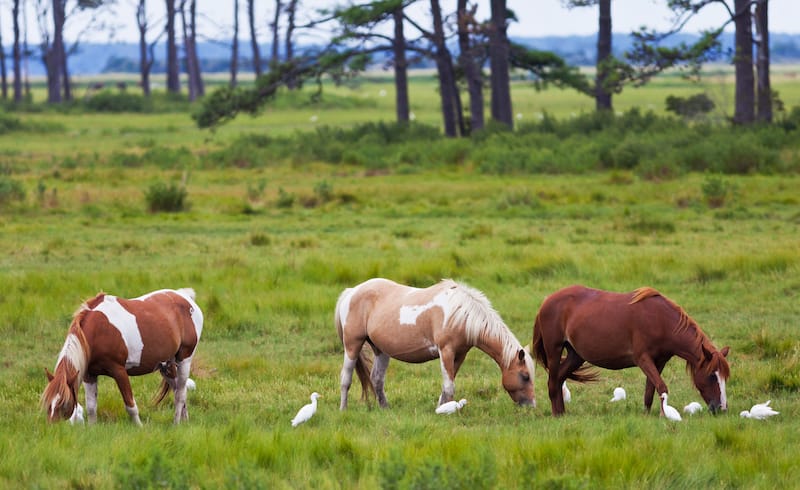 Take your boat out into the water, or rent one and water ski, swim, fish, or just enjoy a peaceful time out in the ocean and gaze at the sunset.
Don't have a boat and don't want to rent one, but be in the water?
Book a boat tour which will allow you to experience the wildlife and unspoiled nature of Chincoteague and Assateague Islands.
If you want to try a relatively less obvious water activity, head to the shore and try crabbing. All you need is a net and a baited line which you can purchase from one of the shops near the beach.
Wachapreague
With so many activities and amenities, it may even be challenging to choose from the list of options on what to do in Wachapreague.
For a good spin, a class-style ride starts by participating in a bicycle race from the sea-level beaches to the hilly Appalachians.
There are literally tons of races all over the beach town, so choose the one that appeases you the most.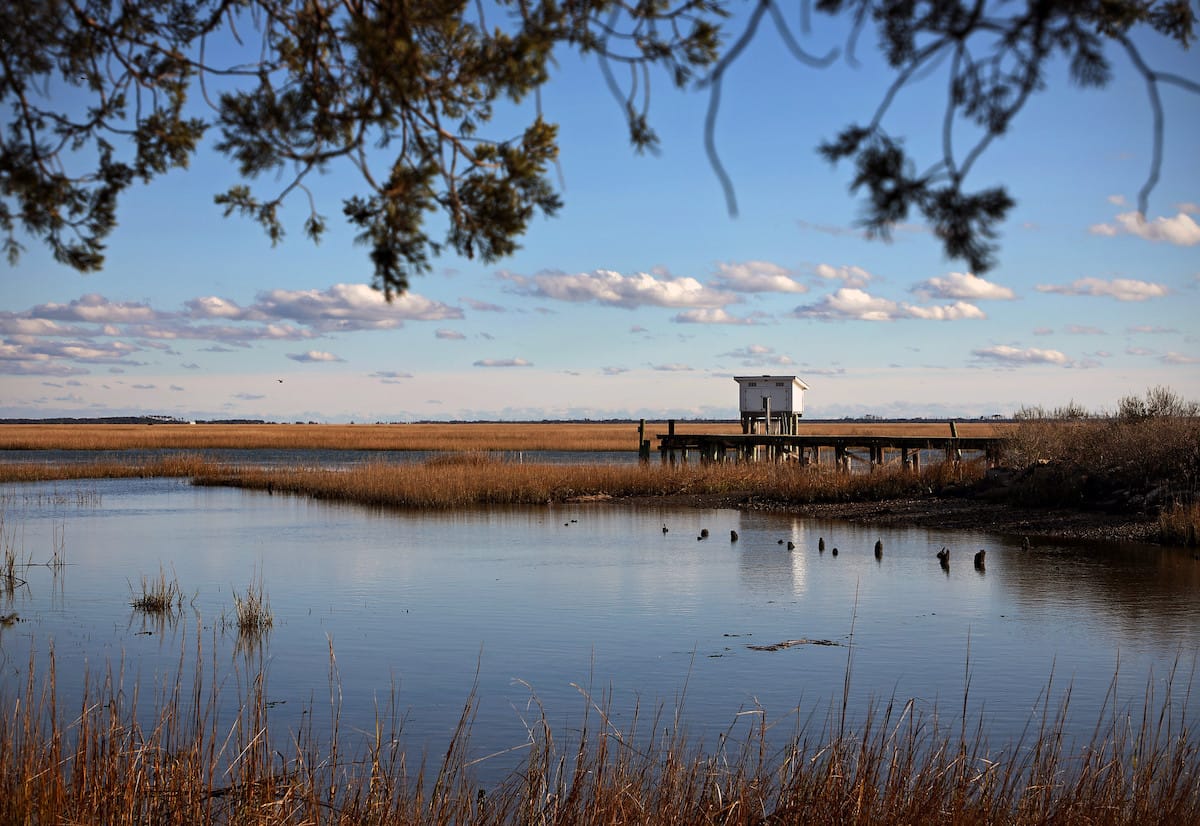 Hungry seafood lovers can dine after a fun day of activities at the Island House Restaurant, which seats around 200 people and overlooks the Wachapreague harbor offering scenic views.
A few things you can do with your family are spending some time at the Northampton Free Library perusing magazines and periodicals or some outdoor excitement like heading towards the Indiantown Recreation Park or having a blast bowling with a group of people at Evans Bowling Center.
Norfolk
A somewhat historic thing you can do first by visiting Norfolk is to check out the Battlefield "Wisconsin," which is said to be one of the largest and last battleships built by the United States Navy.
Taking a group tour, you can learn about its history and how many medals it won. It is one of the best things to do in Norfolk.
If you would like to see and learn more about weapons, ship models, art, and artifacts found underwater, and look at authentic uniforms, check out the Hampton Roads Naval Museum, also owned by the Army.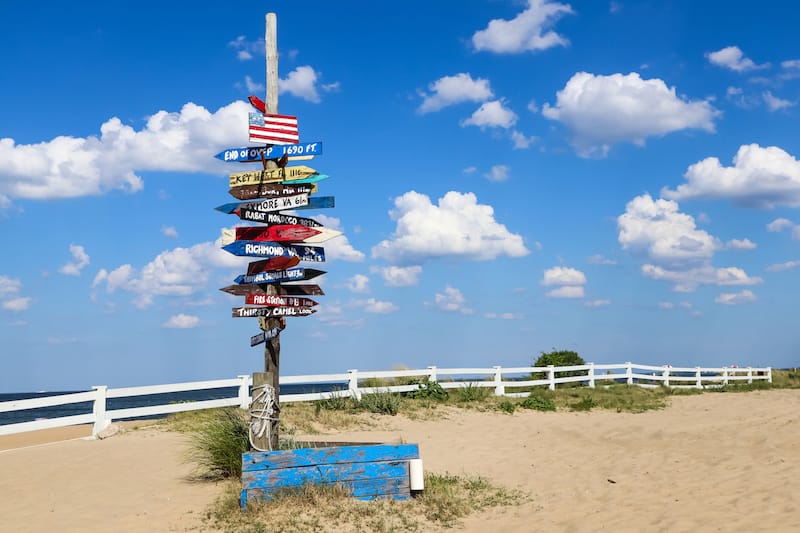 Enjoy nature and feel at peace by heading towards the Norfolk Botanical Garden, which is built on 175 acres and has miles of paved paths perfect for a walk, jogging, or even running!
Art lovers can also enjoy their time in Norfolk by visiting the Chrysler Museum, which features more than 30,000 pieces of art, some dating back to 5,000 years ago.
If you're still on the fence about these certain activities, hit the beaches to engage in water activities like kayaking, sailing, fishing, crabbing, etc., at Ocean View Beach.
Cape Charles
The only public beach in Cape Charles is Charles Town Beach which offers endless opportunities for water activities like jet skiing, swimming in the shallow parts of the water, and splashing around near the shore.
If you've never tried paddling before, go for stand-up paddleboarding, which is quite popular on this VA beach, and test your balance!
Learn about the Happiest Seaside Town by visiting Historic Homes or the Historic Palace Theater and the Cape Charles Memorial Library.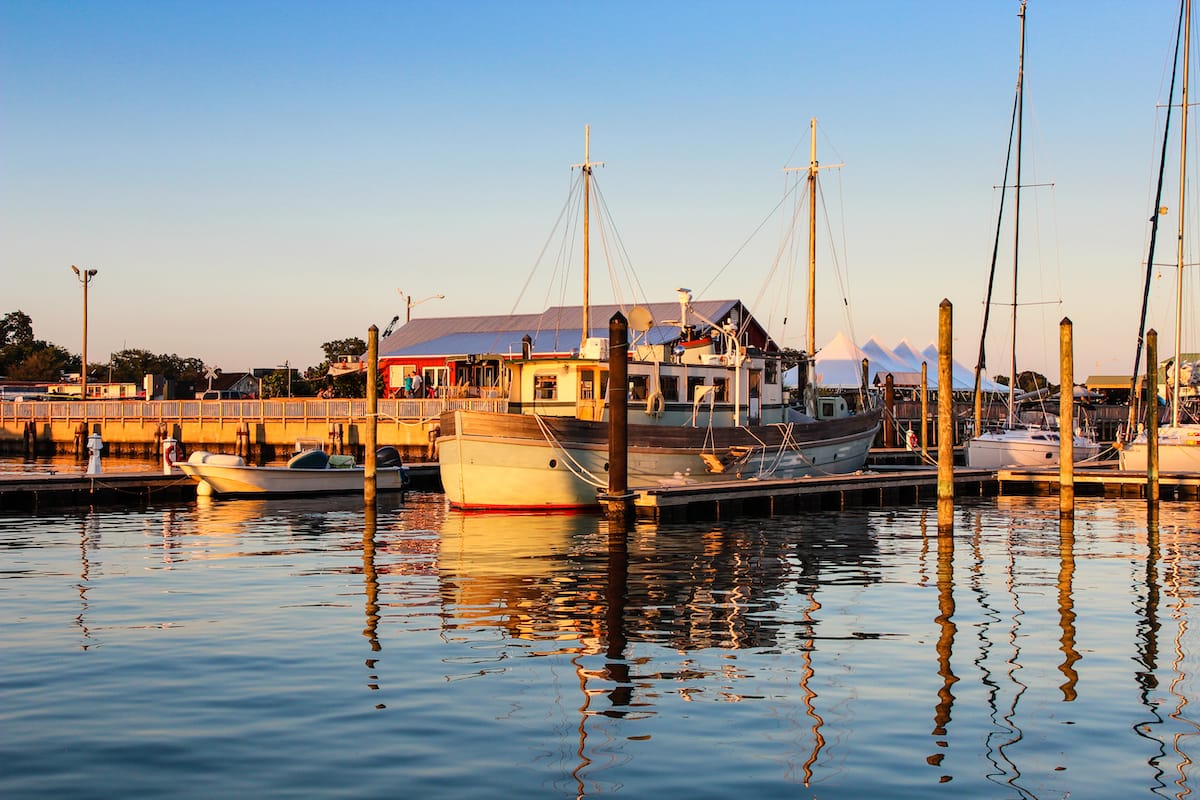 Go for a fun hike near the Cape Charles Natural Area Preserve and Savage Neck Dunes trails, which are accessible for all skill levels.
You can go birdwatching (think: hawks, osprey, kestrel, and others) at Kiptopeke State Park, where visitors can experience a variety of avifauna! A perfect location for birdwatching in gorgeous Cape Charles.
And what's a visit to a beach town without a stopover at a lighthouse? The Cape Charles Lighthouse is the tallest in Virginia. Unfortunately, visitors aren't allowed to climb up to the top, but it is still worth seeing!
If you're tired of being near the beach, consider going to the Lemon Tree Gallery and Studio, a creative spot for all artists that offer live workshops and lectures with artists.
Exmore
Exmore is more of a coastal town with many beachy fun activities to do either solo, with friends, or with your family!
You can camp near the waters at the Cherrystone Camping Resort, built on 300 acres of natural waterfront. Kayak Nature Tours has unique kayak tours all around the beach area, which is really fun and entertaining for kiddos aged 3 and up.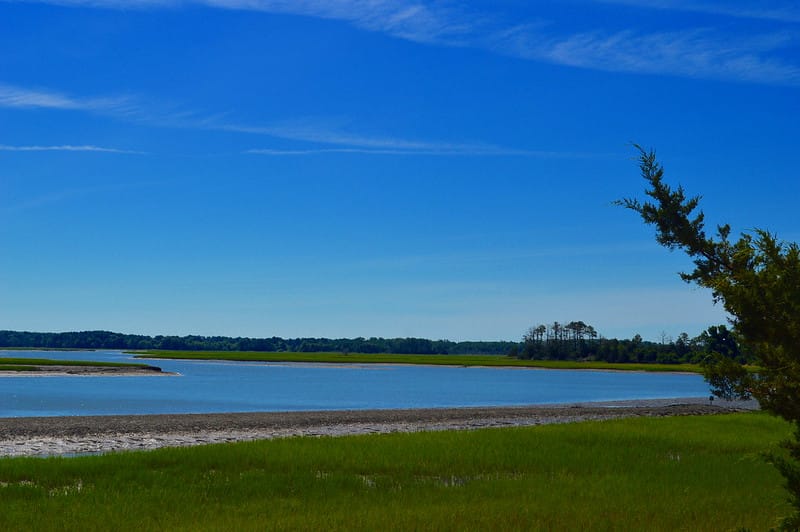 Another water activity one can surely do is go fishing and crabbing at Morley's Wharf Boat Ramp and Fishing Pier, which is famous for its wide selection of fish you can catch like flounder, black drum, cobia, striped bass, gray trout, and crabs.
Afterward, enjoy a beautiful sunset and rising moon from the docks.
Colonial Beach
Colonial Beach is a small town, but don't you worry, 'cause there's plenty to do here in this charming side of Virginia!
Many people can confirm that when they're enjoying fresh air near the water, they tend to get hungry fast, and luckily, Colonial Beach has fantastic restaurants, one of which is right near Bayside Marina.
So, you can take a nice peaceful walk and head to the restaurant near the dock.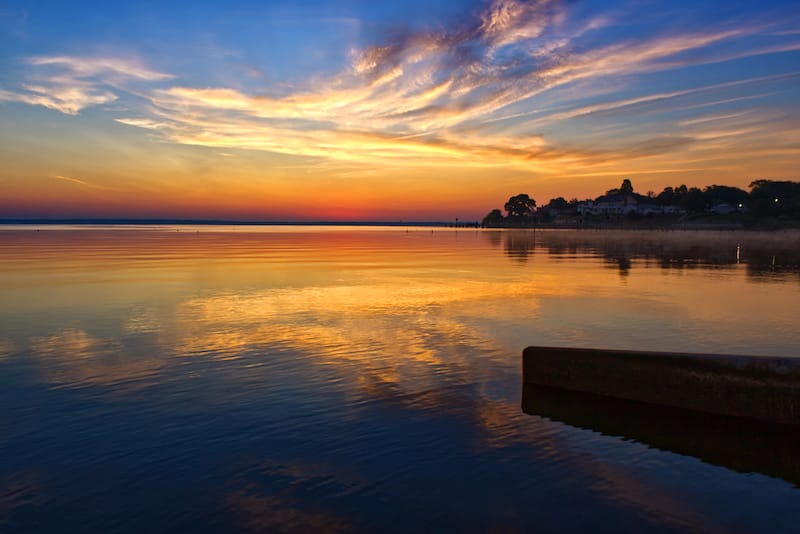 See where America's first president lived by visiting the Washington home, the George Washington Birthplace National Monument. The grounds are easy to walk on and offer a nice view of Pope's Creek.
If you want to jazz things up a bit and get daring, try a night out solo or with friends at Colonial Beach Brewing which is the spot for delicious craft beers, including one famous sailboat beer.
An even fancier park with fantastic hiking trails is Westmoreland State Park, a beautiful 1,300-acre park with beaches and a place to rent boats.
Virginia Beach
A rather magical place in Virginia Beach you should most definitely check out is Sandbridge, a secluded beach hideaway of sand dunes and dancing sea oats.
You can also go kayaking, hiking, and fishing nearby at False Cape State Park. You'll find an endless number of things to do in VA Beach!
Another park you can visit is First State Landing Park, which combines nature and history!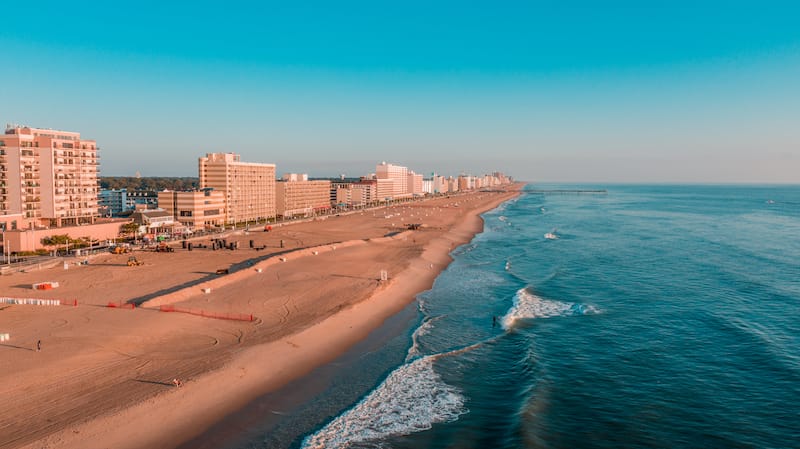 With more than 20 miles of trails, one is guaranteed to enjoy a nice hike, jog or even run through the 1.5-mile stretch of beach and enjoy the sun and waters.
Regarding walking, running, and jogging, consider heading towards the Virginia Beach Boardwalk, which is very popular and comprehensive, so it's perfect for large groups of people to easily walk through.
Leave the waters and nature outdoors, step into the Virginia Museum of Contemporary Art, and hold your gaze long at incredible sculptures, paintings, videos, photos, glasswork, and many other art pieces by local, national, and international artists showing different genres and styles.
Newport News
With an extensive selection of historical gems, powerhouse museums, and galleries, art and history nerds are surely bound to enjoy Newport News!
Start off the trip by heading to the Downing-Gross Cultural Arts Center, which is actually the location of the Ella Fitzgerald Theater.
Catch a range of shows here at this theater by checking out their time schedule on their website.
The Virginia Living Museum is considered the jewel in the state's crown and is an excellent choice for nature lovers and all things related to wildlife.
The museum also has a planetarium and observatory, so you can learn more about the night sky.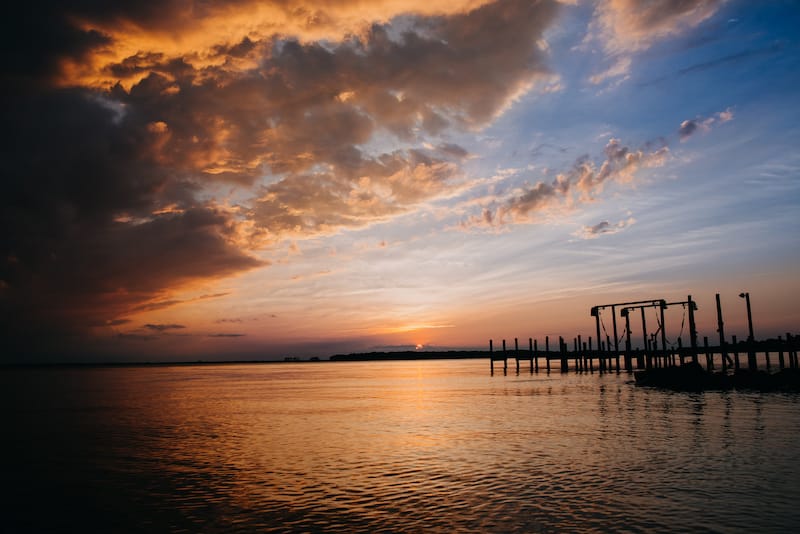 America's National Maritime Museum is also called the Mariners' Museum in Newport News, where you can learn about the legendary "Battle of the Ironclads" and see a full-scale model of the USS Monitor.
Don't forget to also see models of ships, paintings, and even antique vessels. There are over 35,000 maritime pieces in this collection!
History lessons aren't over! Hop over to the Virginia War Museum to learn about American military history and see hundreds of historical antiques.
The Ferguson Center for the Arts is somewhere you don't want to miss as it features some of the best artwork from all over the world, and you can also watch dance performances and recitals in the center.
The U.S. Army Transportation Museum is a great place to check out all the forms of transportation available back in the day, like horse-drawn carriages, armored vehicles, and so on.
Did we miss any of the best Virginia beach towns? Let us know your favorite beach towns in Virginia in the comments!
More Virginia Travel Guides
Pin this Virginia Beach Towns Guide