Virginia is teeming with beautiful nature and Lynchburg sits in an area where the east meets the west.
For me, this means that there is some fantastic hiking near Lynchburg VA for all skill levels!
We tried to keep this guide focused on day hikes near Lynchburg rather than extended weekend hikes more toward the mountains.
The Lynchburg trails on this list are good for pretty much any level of hiker and many of them are even great for biking!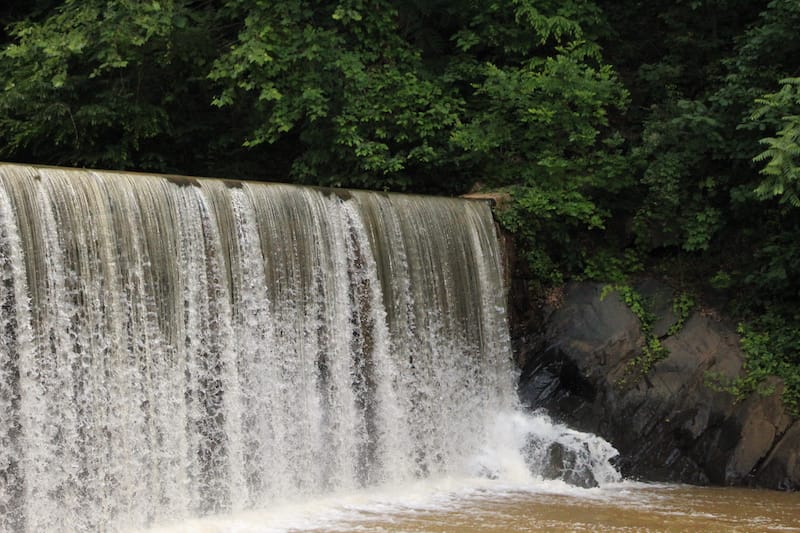 Did we fail to mention your favorite hiking trail near Lynchburg? Please let us know in the comments so that other readers can add it to their list too!
Hikes near Lynchburg – The List
Mike Donahue Trail
Lynchburg Riverwalk Trail
Appomattox National Historical Park Loop
Blackwater Creek Trail
Candler Mountain via Lake Trail
Monument Hill Loop
Kemper Station Trail
Hiking near Lynchburg VA Map
To add this map to your Google Maps account, click the 'Star' icon next to the map name. You can then view it on your cell phone or computer by heading to your Google Maps account, click the menu and add it to 'Your Places'.
Easy Day Hikes in Lynchburg (& Nearby)
1. Mike Donahue Trail
Distance: 1.3 miles
Type of Trail: Loop
Location: Liberty Mountain Trail System
There are many fantastic hiking trails in Lynchburg and one of the most popular day hikes is the Mike Donahue Trail.
Part of the Liberty Mountain Trail System, the 1.3-mile trail is moderately trafficked and is rated as easy.
The popular things to do on the trail are checking out the gorgeous Virginia wildflowers, running, and enjoying the sounds of the forest.
Some hikers note that the trail can have roots and rocks sticking up so be sure to watch your step and to wear proper shoes.
This is one of the best things to do in Lynchburg for those looking to get outside!
2. Lynchburg Riverwalk Trail
Distance: 5.8 miles
Type of Trail: Out & back
Location: Lynchburg, VA
Another popular Lynchburg trail is the Lynchburg Riverwalk Trail.
The 5.8-mile heavily trafficked trail is used mostly for road biking, running, and walking. Rated as an 'easy' trail, dogs are permitted if they are on a leash.
This trail is wheelchair and stroller-friendly. It is paved and there is one pedestrian bridge that takes you to Percival's Island.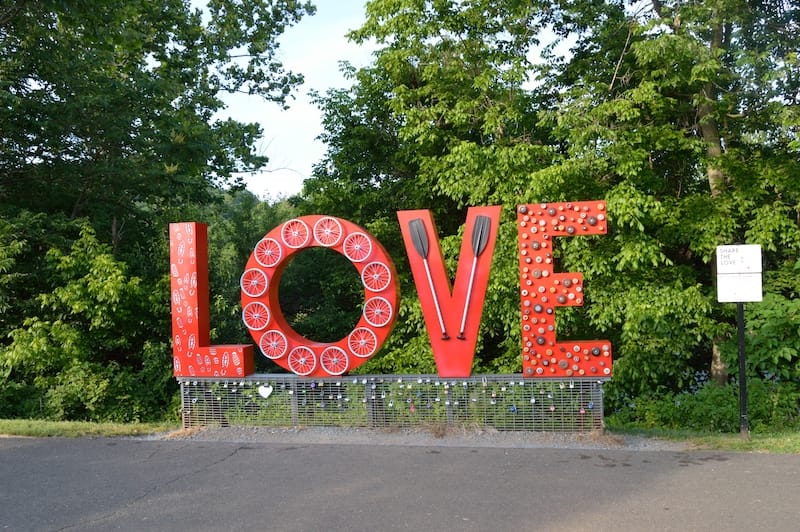 It is paved with asphalt, wood (on the bridge), concrete, and brick and is at least 7 feet wide. There are 4 wheelchair-accessible parking spots that are designated.
3. Appomattox National Historical Park Loop
Distance: 6.7 miles
Type of Trail: Loop
Location: Appomattox Court House National Historical Park
Rated as an easy hike near Lynchburg, this 6.7-mile lightly-trafficked trail is located at the Appomattox Court House National Historical Park, about 30 minutes from Lynchburg.
The Appomattox National Historical Park Loop trail has an elevation gain of 587 feet and has wildlife watching opportunities, historic sites, and a lot more!
It is accessible year-round, but if you visit during the blooming Virginia spring, you will get to see many wildflowers.
The trail starts at Lees Headquarters and is free.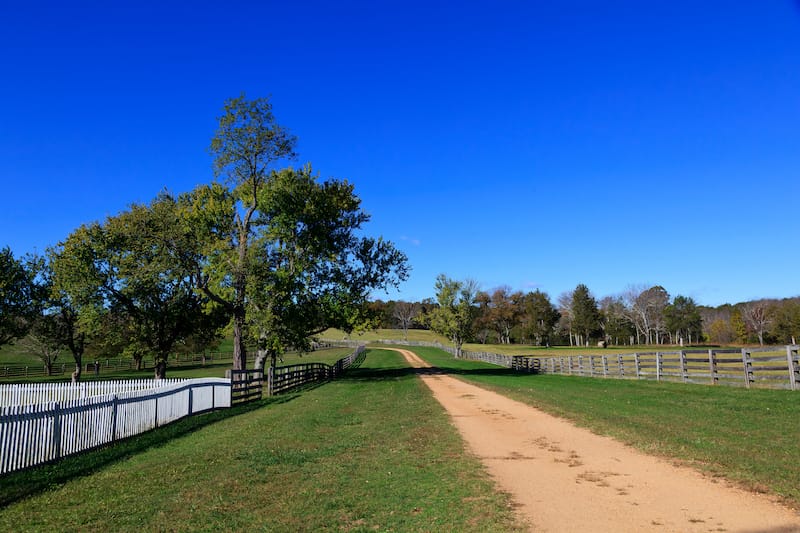 4. Blackwater Creek Trail
Distance: 7.6 miles
Type of Trail: Out & back
Location: Lynchburg, VA
One of the most famous places to go hiking near Lynchburg is the Blackwater Creek Trail via Riverwalk Trail.
It is a 7.6-mile, easy hike near the city and it features a beautiful river and a place for all types of hikers.
Dogs are permitted (if on a leash) and the trail is accessible year-round. This is a wheelchair and stroller-friendly trail.
There is packed gravel, asphalt, brick, concrete, and a wooden bridge and the trail is always 6 feet wide.
There are four dedicated parking spaces that are wheelchair accessible.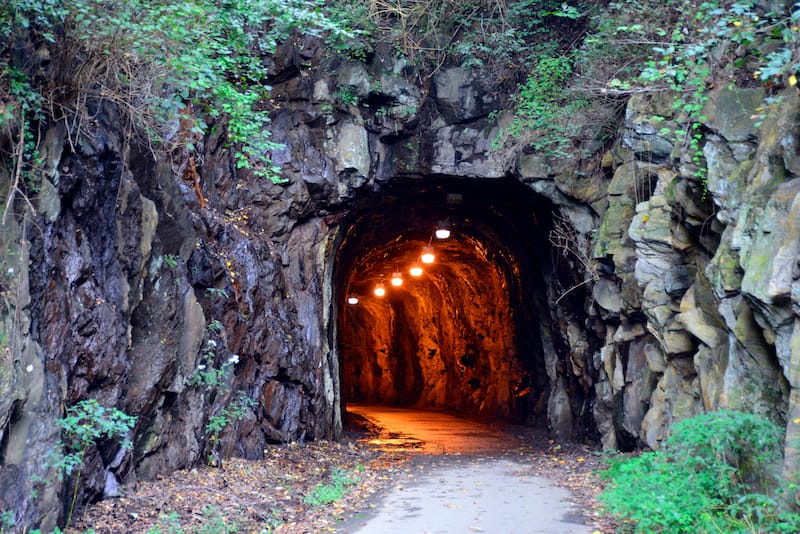 5. Candler Mountain via Lake Trail
Distance: 3.8 miles
Type of Trail: Loop
Location: Rustburg, VA
In nearby Rustburg, the Candler Mountain via Lake Trail is a fantastic choice of day hikes near Lynchburg, VA.
The loop trail is only 3.8 miles long and has an elevation gain of 521 feet.
It features a forest, a lake, and some epic views. It is classified as a 'moderate' trail.
One thing to note is that you should download an offline map as some hikers have complained about getting lost. It is also noted to wear proper shoes as the trail can get muddy if it rains.
6. Monument Hill Loop
Distance: 1.8 miles
Type of Trail: Loop
Location: Amherst, VA
Another moderate trail near Lynchburg is the Monument Hill Loop in Amherst.
It is a 1.8-mile loop trail that is lightly-trafficked and best used for hiking and leisurely enjoying the forest.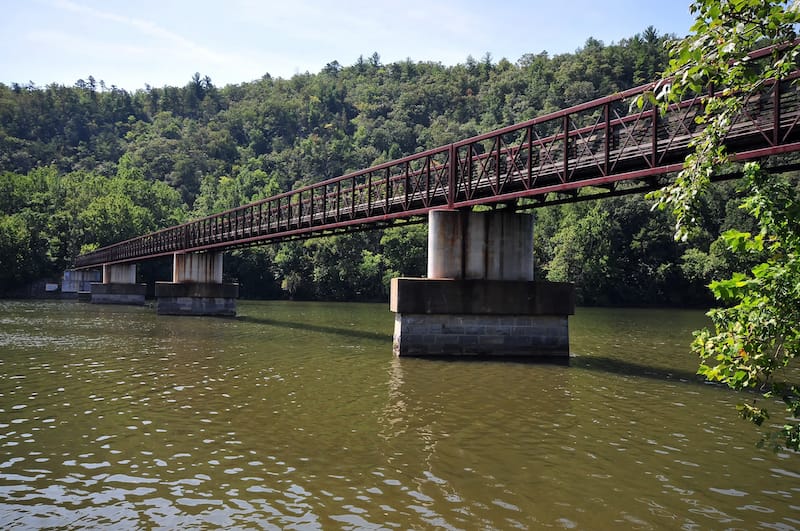 This trail is at Sweet Briar College and there are moderate changes in elevation. It truly is a beautiful place for a weekend stroll!
7. Kemper Station Trail
Distance: 2.6 miles
Type of Trail: Out & back
Location: Lynchburg, VA
Kemper Station Trail is a popular hike in Lynchburg that is 2.6 miles long and is heavily trafficked. It is used mostly for checking out wildflowers, nature trips, road biking, and walking.
Dogs are permitted on the trail if they are kept on a leash.
With a slight elevation gain of 160 feet, the out and back trail is paved, but the grade of 12% may prevent those with mobility issues from enjoying it. Please plan accordingly!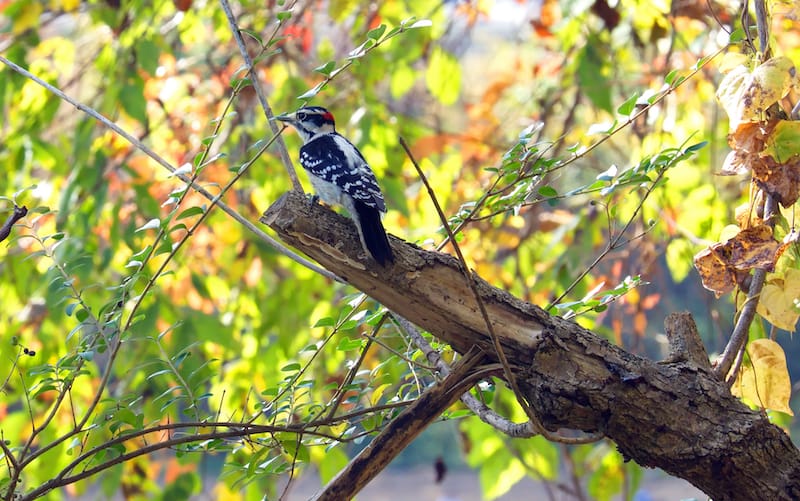 Also, some hikers suggest that the trail can be overgrown in areas. Wear proper shoes and bring bug spray if you're hiking during the warmer months.
What to Pack
Naturally, dress for the season! Summers in Virginia are humid and hot, but if you're in the forest or in higher elevation, it will most definitely be more comfortable than in the city.
Here are some recommendations of what you should bring on a Lynchburg hike:
Reusable Water Jug: I recommend always having a reusable water jug with you at all times. VA's weather is unforgiving and you can dehydrate quickly! There are almost always freshwater sources available in and around the area but do bring some with you just in case! I travel the world with my Klean Kanteen water jug and I think it is the perfect one to get the job done when hiking! You can see the one I use here.
Keen Targhee Hiking Boots: During Virginia's warmer months, evening storms and rain is more common than not and you'll likely experience mud somewhere on your hike. I have had my Keen Targhee hiking boots for many years and they have helped me trek across some wild environments, so I definitely recommend investing in a pair if you're an avid hiker. You can see my Keen Targhee hikers here.
Mosquito Repellent: One thing I don't miss when I leave VA's borders is the mosquitoes. But, they are unavoidable and a complete nuisance when trying to enjoy the outdoors. I recommend a heavy-duty repellent to put your mind at peace before taking to the Virginia wilderness. Here is the mosquito repellent I use to deter them!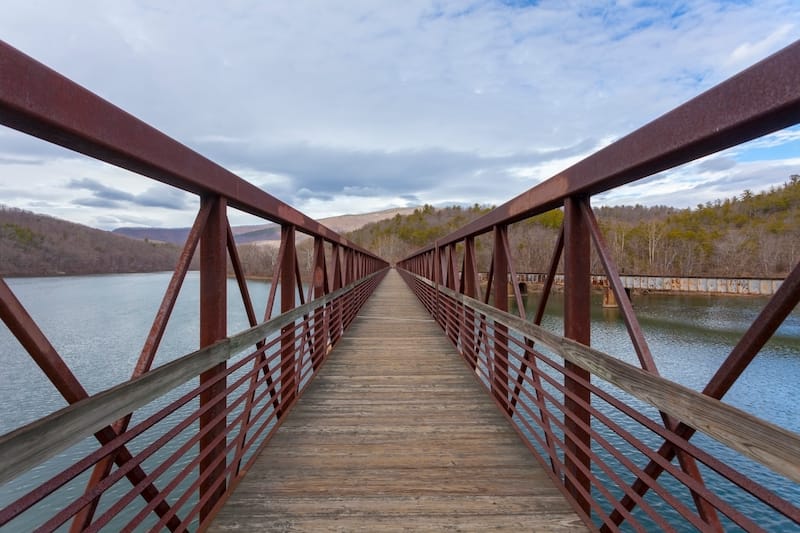 Lightweight Daypack: If there is one thing I have too many of, it is daypacks. While I love my Sandqvist and Ucon Acrobatics Bags, I opt for something a bit more lightweight when hiking. My top recommendation is the Osprey Ultralight Stuff Pack. It is durable and well-made and will be an effortless accompaniment for your day hike. Click here to check out color options and purchase.
Larabars: When I travel, I always keep some type of 'bars' on me and my favorite are Larabars. I have been eating these for well over a decade and they are perfect for exciting day hikes as they are richer and more filling than their size indicates! You can buy a variety box or just purchase your favorite. Click here to purchase a box of Larabars for your hike.
Before heading out, give the weather a check to see if rain (or snow) is on the horizon and adapt what you bring accordingly.
This is our guide to the best hiking near Lynchburg VA. Please let us know if we left out any amazing Lynchburg hikes in the comments! Thanks!
Additional Virginia Hiking Guides