Are you on the hunt for the best things to do in Memphis, TN? This guide has you covered!
Are you planning your trip to Memphis at the last minute?
Top Tours in Memphis:
Top Hotels in/near Memphis:
Known as the birthplace of blues, soul, and rock 'n' roll music, Memphis, Tennessee should be one of the top spots on your list of cities to visit.
Here, you'll truly have the experience of a lifetime as you walk the streets where legends like Elvis Presley, Johnny Cash, and B.B. King became stars.
Fully immerse in the city's soulful culture as you explore its museums, shops, restaurants, and iconic cultural attractions. Here are our top picks for the best Memphis landmarks, attractions, and things to do for first-time visitors.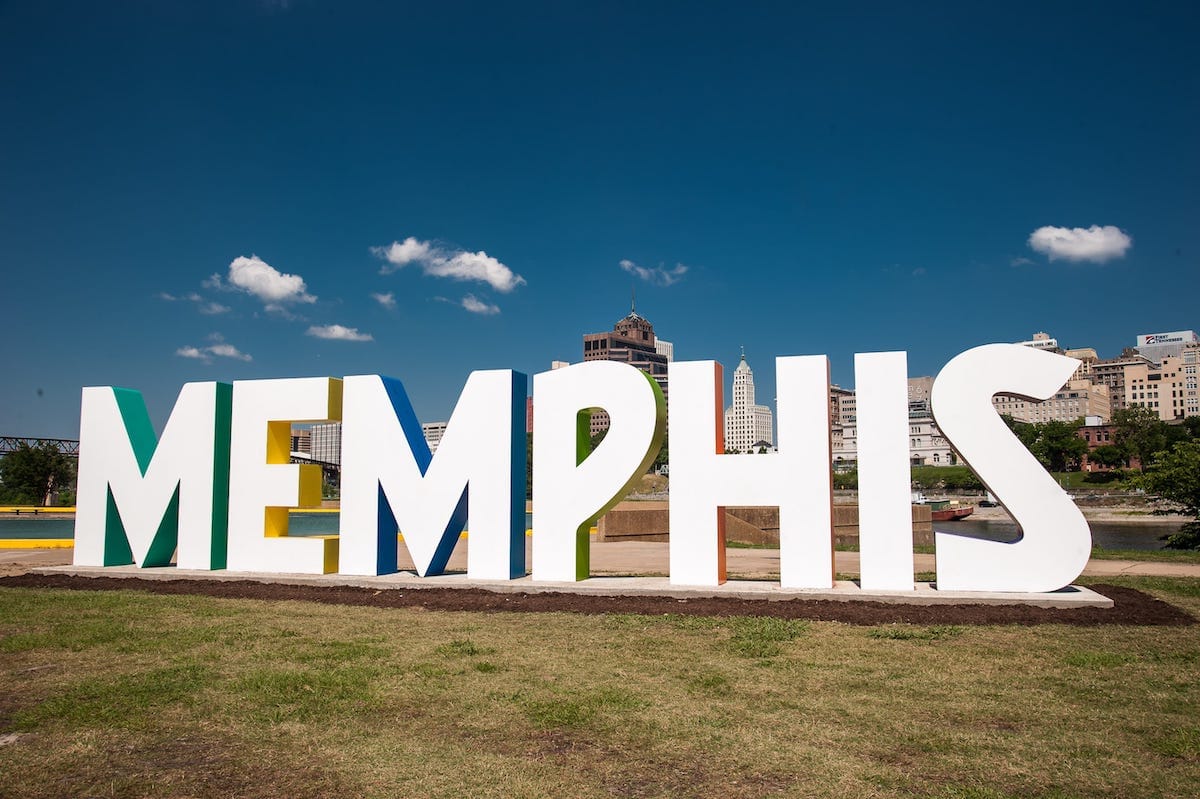 Did we miss any amazing places to visit in Memphis? Let us know in the comments. Thanks!
Best Things to Do in Memphis
The Memphis Pyramid
The Memphis Pyramid, formerly known as the Great American Pyramid, is the modern counterpart to the ancient Egyptian pyramids, nestled on the banks of the Mississippi River.
Since 1991, this 321-foot-tall building functioned as a basketball arena home to NBA Grizzlies, but in 2015, it turned into Bass Pro Shops superstore that now draws tourists from around the globe.
It features a Cypress Swamp with alligator pools, 600,000 gallons of water with 36 varieties of fish, shops, a bowling alley, four restaurants, the nation's tallest freestanding elevator, an archery range, an outdoor observation deck, and Big Cypress Lodge, a 103-room rustic hotel with treehouse cabins.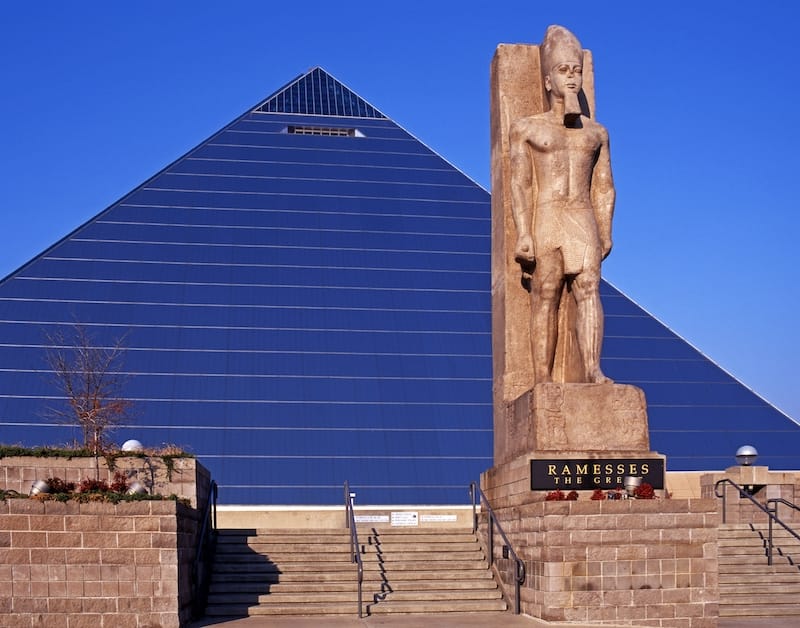 Grab drinks at Mississippi Terrace, savor American favorites in Uncle Buck's FishBowl & Grill, or dine with breathtaking panoramic views of the Mississippi River in The Lookout At The Pyramid.
Address: Memphis, TN 38105
Belz Museum of Asian & Judaic Art
Appreciate stunning Asian and Judaic art and extraordinary pieces collected by the Belz family in the Belz Museum of Asian & Judaic Art.
It features the largest and most comprehensive collection of Chinese art in the US's southern region and is a great addition to any Memphis itinerary for art lovers!
Here you can witness over 1,400 objects on display in 5 permanent exhibit galleries: 3 Asian, 1 Judaic, and the Holocaust Memorial Gallery.
The magnificent Asian collection includes ivories, sculptures, intricately carved jades, paintings, ceramics, textiles, funerary art, and many other treasures dating back from 202 BC to the early 20th century.
Judaica Gallery showcases the largest collection of Mr. Kafri's work outside of Israel, as well as works by Marc Chagall, Samuel Bak, and Mane Katz.
Be ready to see the portraits of survivors and listen to their hair-raising stories in the Holocaust Memorial Gallery.
Address: 119 S Main St, Memphis, TN 38103
Shelby Farms
Shelby Farms is a 4,500-acre playground for the whole family. Adventure lovers can try ax throwing, rope climbing, and ziplining with Go Ape Treetop Adventure.
You can also hike and bike along the Wolf River trails, the Tour de Wolf trails, Shelby Farms Greenline, and the Chickasaw Trail, or enjoy private horseback rides and pedal boats on Pine Lake.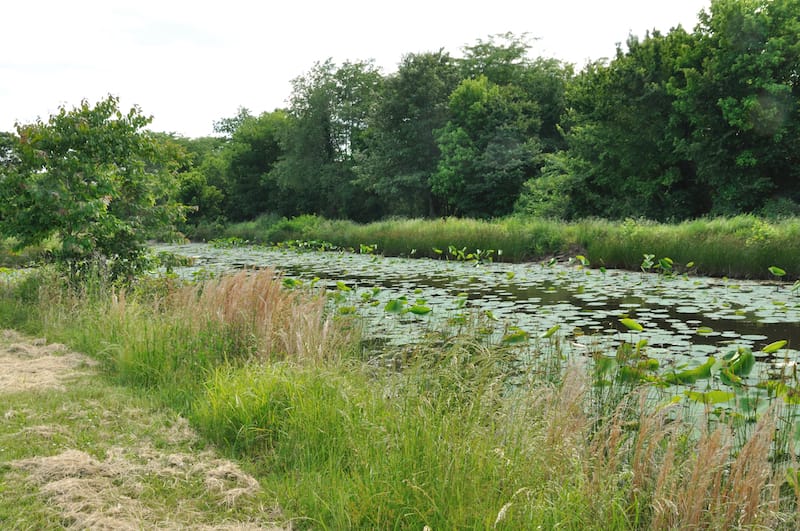 You can let the kids loose at the Woodland Discovery Playground or Water Play Sprayground, head to the boathouse at Hyde Lake to rent canoes, kayaks, and stand-up paddleboards, and explore the park from the water at your own pace.
Have some fun in the sun while flying a kite, playing tag, or challenging your friends for a good round of disc golf, paintball, or laser tag. Don't forget to keep an eye out for buffalos, who have considered the park home since 1989.
Address: 6903 Great View Dr N, Memphis, TN 38134
Memphis Mojo Bus Tour
Have you ever wanted to explore the city's rich musical heritage with local musicians aboard a music bus? This is the perfect Memphis day trip if so!
Memphis Mojo Bus Tour led by a professional Beale Street musician gives you an opportunity for an entertaining ride through the home of the blues.
Here, you can see the Lorraine Motel where Martin Luther King Jr. was assassinated, and the legendary Stax Studio, now the Stax Museum of American Soul Music.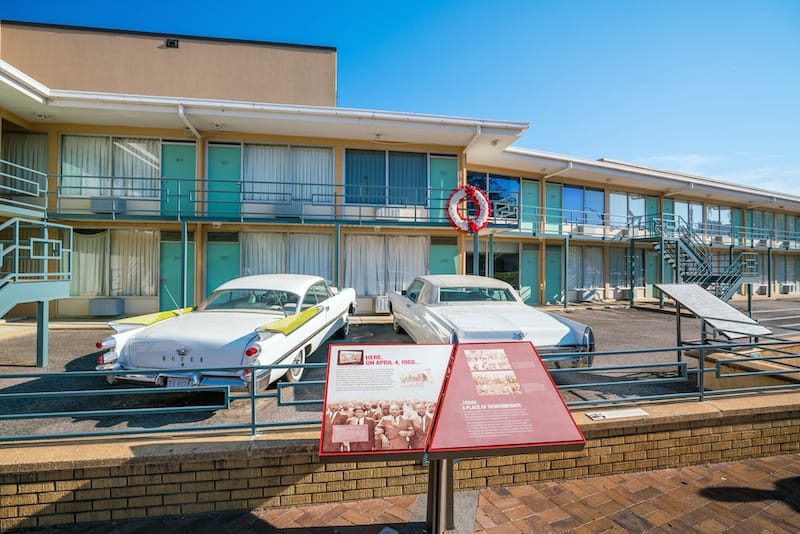 Also, you will pass along historic Beale Street, the Peabody Memphis Hotel, historic Front Street/Cotton Row, the 342-acre Overton Park, Central Gardens district, the St. Jude's Children's Research Hospital, and the early homes of music legends BB King, Elvis Presley, and Johnny Cash.
Upgrade your tour to get access to Sun Studio, the most famous recording studio in the world.
>> Click here for rates and availability
Sun Studio
Located in downtown Memphis, Sun Studio is a must-see for music enthusiasts. It's been said that "If music were a religion, then Memphis would be Jerusalem and Sun Studio its most sacred site.
" Opened in 1950, it was often referred to as the birthplace of rock 'n' roll, where legendary musicians, such as Elvis, B.B. King, Johnny Cash, Carl Perkins, and Roy Orbison began their brilliant careers.
Take part in a guided tour to hear real stories, explore the studio's memorabilia, touch Elvis's first microphone and listen to unreleased tracks.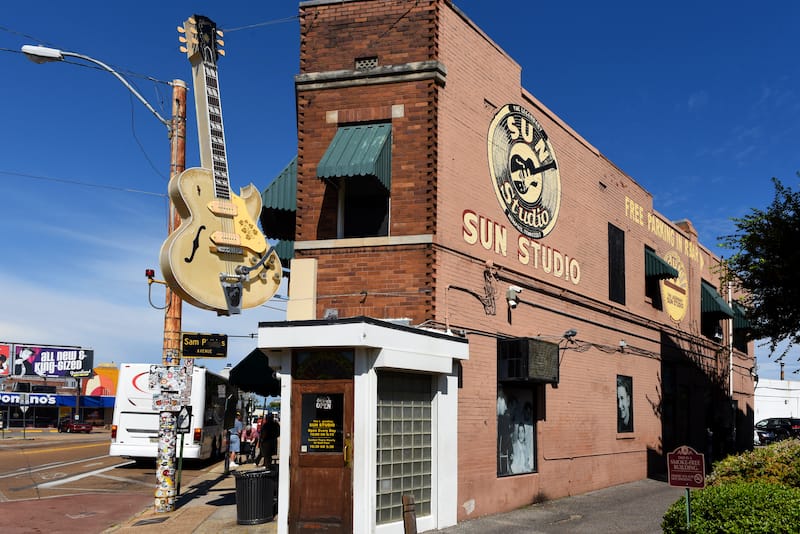 Today, it still continues to be a busy recording studio for many notable artists, including U2, Def Leppard, John Mellencamp, Margo Price, and many more.
Before leaving, browse their gift shop to take home a piece of Sun Studio with you.
Location: 706 Union Avenue, Memphis, Tennessee
Try Memphis BBQ
Besides being the "Home of the Blues," charming Memphis has another feather in its cap. It is known as "Barbecued Pork Capital of the World" as it cooks up some of America's delicious barbecue.
This 'cue capital has its long tradition and unique style of barbecue making and offers more than 100 barbecue restaurants across the city to savor mouth-watering chopped, pulled, wet, or dry pork.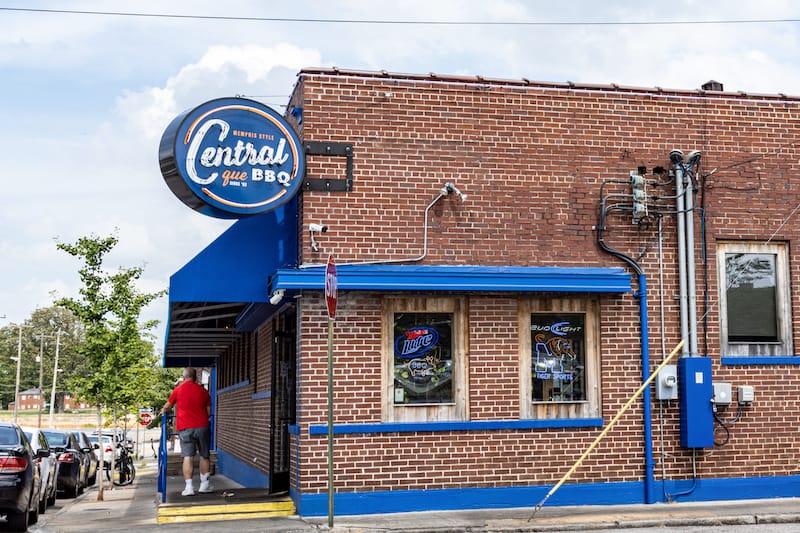 Get your seasoned big 'ole rack of ribs, dip it in a signature sweet and tangy sauce and enjoy the heavenly taste in your mouth.
BBQ junkies shouldn't miss the annual World Championship Barbecue Cooking Contest, where the city's finest pitmasters and 'cue gurus show off their skills in creating delicious art with meat and flame.
The Arcade Restaurant
Take a break from exploring the city and fuel up for adventures in the Arcade Restaurant, the oldest cafe in Memphis operating since 1919.
This family-owned restaurant serves generous portions of southern-style breakfast, home-cooked lunch, and dinner made from fresh and unique ingredients.
Vintage neon signs and retro interior with old-fashioned photos and posters on the walls will make you travel back to the 1950s.
The diverse menu includes everything from pancakes and country-fried steak to salads and sandwiches.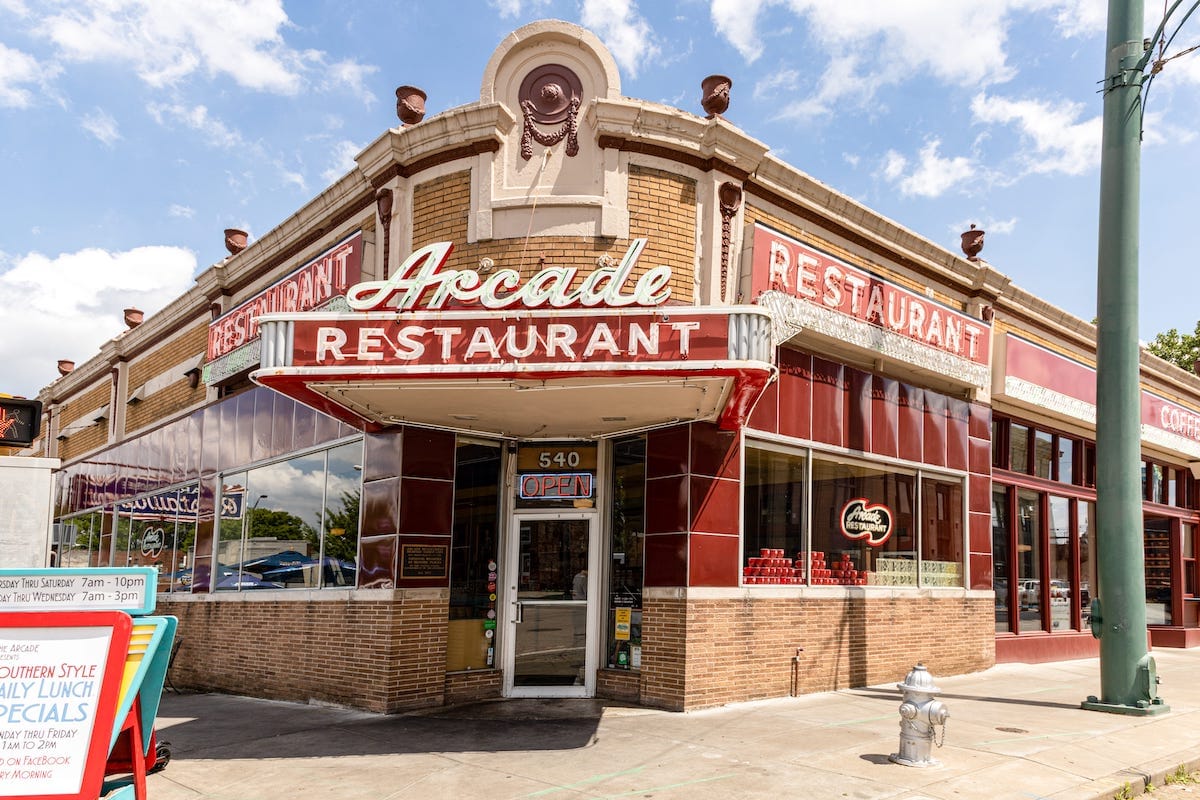 You gotta try their hand-made pizza; it is out of this world. Sit in Elvis's booth and order bacon and eggs like the king used to do every morning.
This is one of Elvis's hot spots that has been featured in numerous movies, television shows, and documentaries.
Address: 540 S Main St, Memphis, TN 38103
Guided Memphis City Tour (with Riverboat Cruise)
If you seek to explore Memphis's incredible sights from every corner and spice it up with a paddle-wheeler ride down the Mississippi River, then consider taking this Guided Memphis City Tour with Riverboat Cruise along the Mississippi River.
This is the perfect guided combo tour to see and learn about the highlights of Memphis. First, you will walk down Beale Street, admire the statues of legendary musicians, and witness 19th-century mansions in the Victorian Village.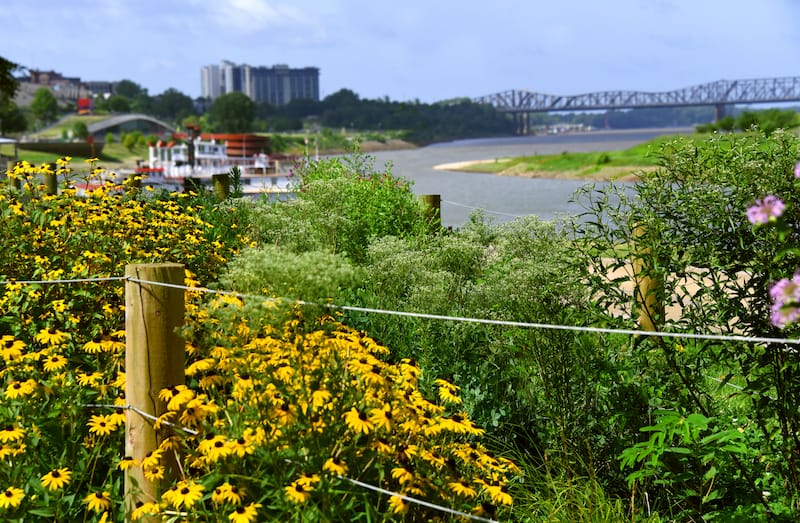 You will also pass the Lorraine Motel, the site of Martin Luther King Jr.'s assassination, Peabody Hotel, and many other landmarks.
Round off your tour aboard a historical Island Queen, a three-deck steamboat that will lead you past Tom Lee Park.
Soak in breathtaking views while your friendly captain shares interesting stories about the Mississippi River and its influence on surrounding areas.
>> Click here for rates and availability
Mud Island
Mud Island is a gorgeous small peninsula nestled a few miles north of Memphis. It offers plenty of activities for the whole family to enjoy.
Take a relaxing walk along The Riverwalk, one of Mud Island's highlights, to soak in the undisturbed scenery.
Then head to the 18-gallery Mississippi River Museum to discover the history and learn more about the myths of the Mississippi River.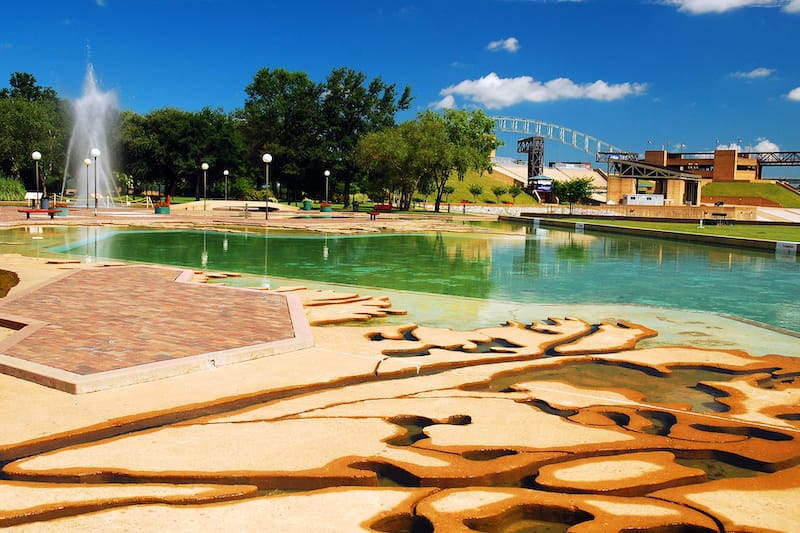 After an educational tour, get out on the water with Kayak Memphis, which offers kayak and stand-up paddleboard rentals, or take SUP YOGA classes with SUP901.
As the kids play in Mud Island Park, you can visit Mud Island Amphitheatre beneath Memphis City Skyline to enjoy stunning live performances in a 5,000-seat, open-air venue.
Blues Hall of Fame
Blues Hall of Fame, managed by The Blues Foundation, is a true blues enthusiast's paradise.
Open to the public since 2015, this gem runs the gamut across the borders to who has been inducted and features stage costumes, instruments, artwork, and artifacts.
Here you can indulge in blues music, explore Blues culture, and learn about all the talented people who contributed to this art form.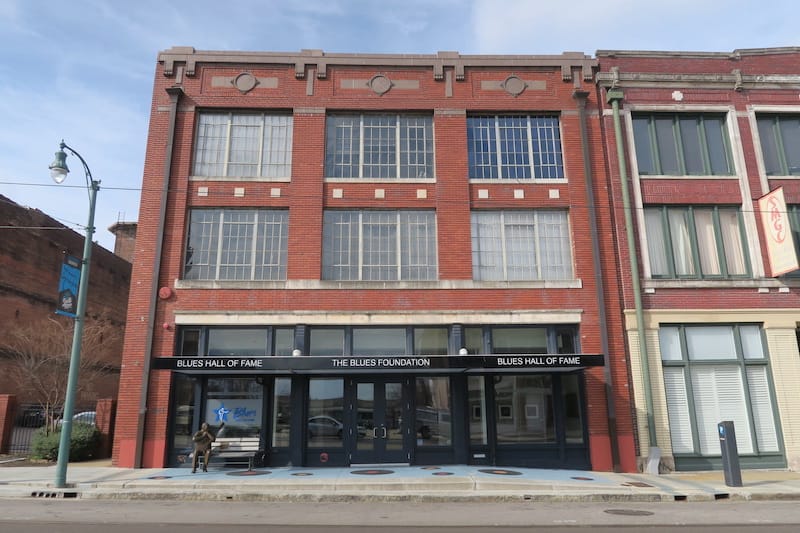 This stunning museum keeps the blues alive by highlighting over 400 inductees in five categories: Performer, Individual, Album Recordings, Single Recordings, and Literature.
Admire memorabilia from legendary blues artists like W.C. Handy, Robert Johnson, B.B. King, Koko Taylor, Muddy Waters, and many more.
Choose your favorite artists and dig deep into their photos, songs, and biography through an interactive database.
Address: 421 S Main St, Memphis, TN 38103
Graceland
When in Memphis, visiting Graceland, the former oasis of Elvis Presley, should be at the top of your list of must-visit attractions.
In this colonial-style mansion, you can walk through history as you tour the glam living room, bedrooms, and basements to see rock 'n' roll memorabilia.
Don't be startled to see Elvis's vintage cars and majestic airplane named after his daughter in the back of the estate.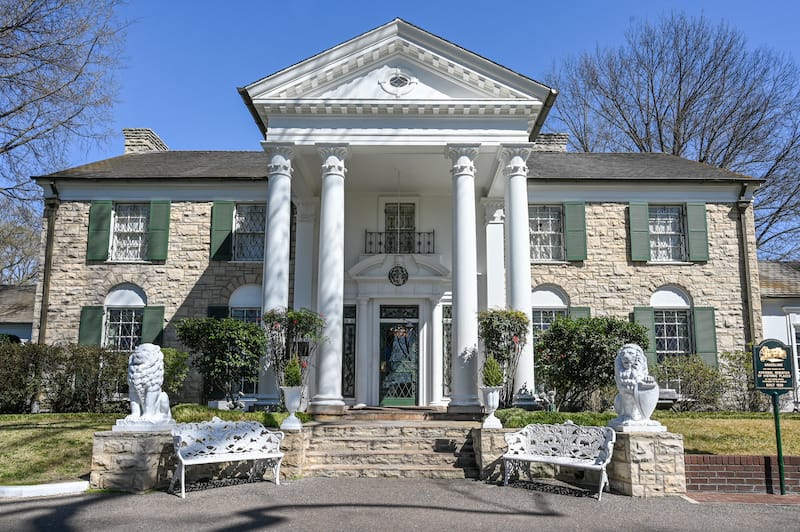 Visit the Jungle Room, the King's final recording studio, where he spent a lot of time working on his last two albums.
Round off your tour by wandering through the beautiful Meditation Garden to witness Elvis's grave, where visitors from all around the globe pay their respects.
Make sure to check out the 200,000-square-foot Memphis entertainment complex to find costumes and personal artifacts that truly inspired Elvis.
Eat at McEwen's
Treat yourself to elevated Southern fare at the iconic 25-year-old McEwen's. The casual atmosphere, friendly staff, and upscale cuisine make up the perfect dining experience.
Recently it has been renovated and modernized, but you can still sense the restaurant's historic charm.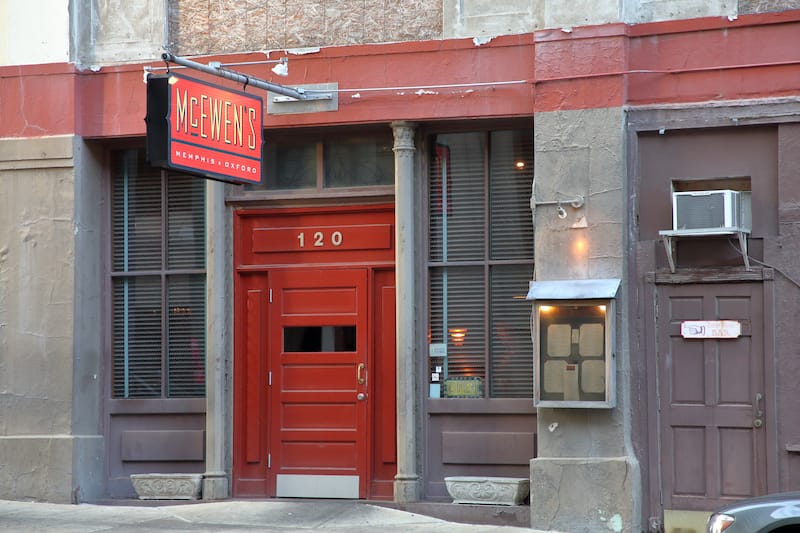 Enjoy your meal in one of the dining rooms or the wine cellar and spice things up at the spacious bar.
Start with their delicious appetizers that will whet your appetite for the restaurant's most popular dishes prepared by chef Keith Bambrick, such as Grilled New York Strip, Pan Seared Chilean Seabass, Warm Macadamia Crusted Goat Cheese Salad, and many other delicious options. Make sure to leave some room to end with heavenly dessert.
Address: 120 Monroe Ave, Memphis, TN 38103
Stax Museum of American Soul Music
Want to immerse in the world of soul music? Look no further than the Stax Museum of American Soul Music, the world's only museum preserving the heritage of Stax Records and American soul music.
Travel back to the 1950s as you admire musical instruments, stage costumes, records, films, vintage recording equipment used at Stax, photographs, and a rare collection of over 2,000 jaw-dropping artifacts.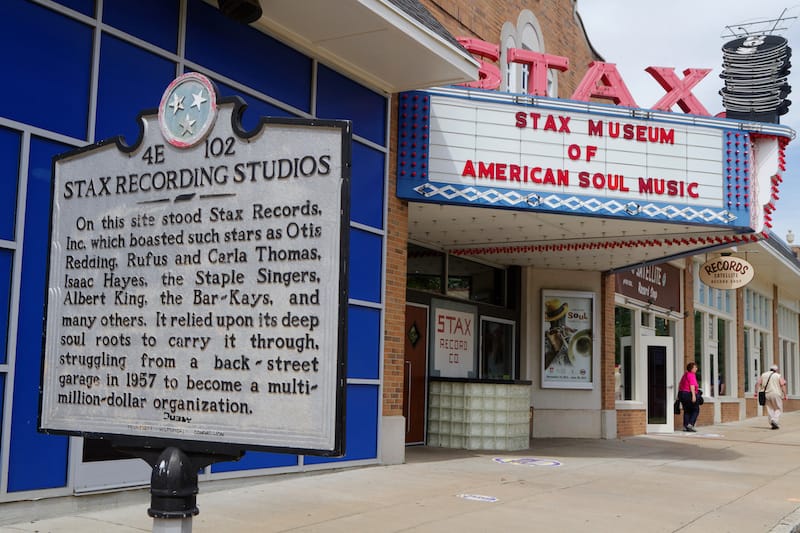 Here you can visit Hallowed Ground to witness period recording equipment, marvel at Cropper's guitar and Jones's organ, footage of the studio's legendary 1967 European revue, a Hall of Records lined with more than 1,000 cuts, Isaac Hayes' gold-trimmed Cadillac Eldorado, and enjoy many legendary hits.
Before leaving, hit the Express Yourself dance floor, which puts everyone in the mood to dance like the dancers on vintage episodes of Soul Train.
Address: 926 E McLemore Ave, Memphis, TN 38126
Taste of Downtown Memphis Food Tour
Food junkies shouldn't miss the history-packed Taste of Downtown Memphis Food Tour.
This tour gives you an off-the-beaten-path glimpse into the history and helps you get the real taste of The Bluff City as you make your way through six Memphis restaurants.
Eat like a native Memphian in these family-owned eateries and award-winning restaurants, where a total of seven specially prepared food tastings will make you indulge your taste buds with local cuisine.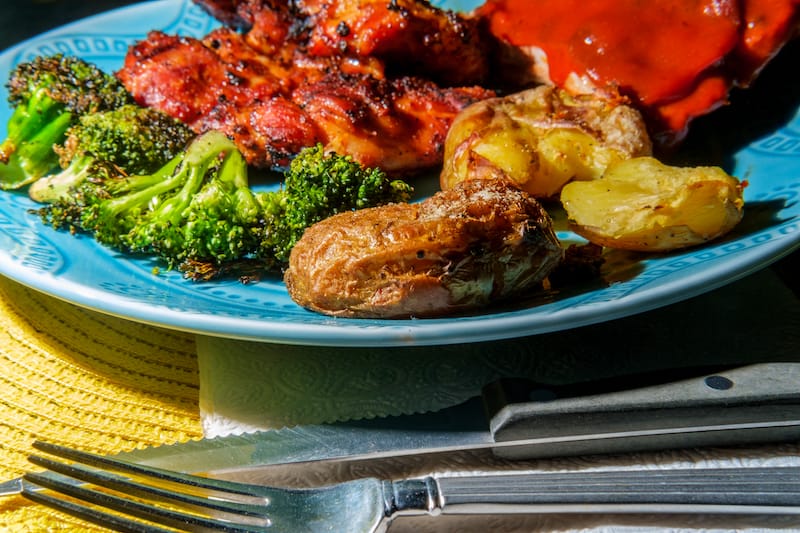 A variety of dishes, from hot tamales to house-made desserts, are made from locally sourced ingredients so that you can taste the area's rich flavors.
Don't worry about the calories; you will certainly burn them off while getting from one hotspot to another.
>> Click here for rates and availability
Beale Street
Your Memphis trip won't be complete without a stroll down Beale Street.
This iconic street is brimming with the history of blues, rock 'n' roll, the civil rights movement, racks of ribs, and hosts a plethora of shops, museums, cafes, nightclubs, and many other must-visit tourist attractions.
Long story short, it is Memphis's main entertainment hub. Whether you are a music enthusiast, history buff, or party freak, Beale has a little something for everyone.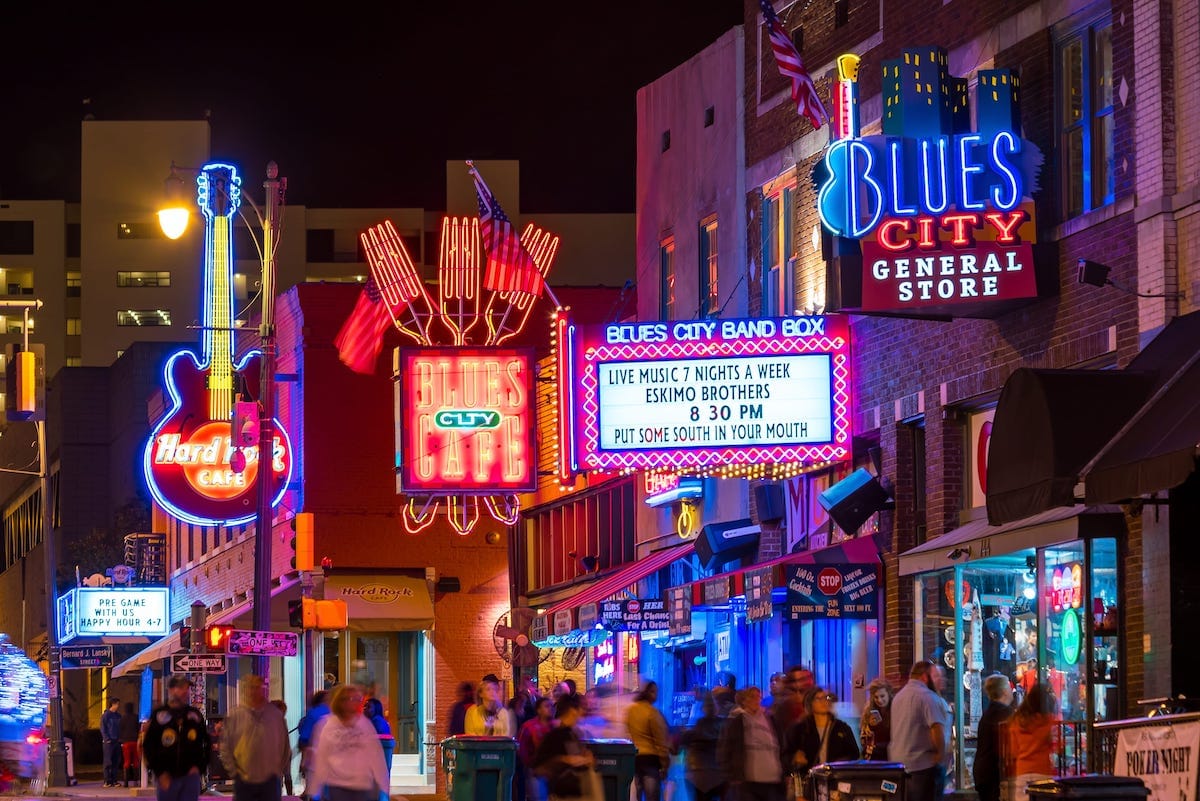 Travel back in time while touring historic houses, old theaters, and retro jazz halls that have been frequented by legendary musicians.
Get a real sense of the original Memphis soul by savoring delicious treats in Rum Boogie Cafe, finding your beat at BB King's Blues Club, catching a great show at Orpheum Theater, and browsing A.Schwab, Memphis's oldest and longest-standing store.
Memphis Rock 'n' Soul Museum ​​
Memphis Rock 'n' Soul Museum, created by the Smithsonian Institution, is another must-visit site where you can completely immerse in Memphis's music heritage and learn more about how this magical city shaped soul music and rock 'n' roll.
Take part in a self-guided digital audio tour to explore seven galleries, including 3 audiovisual programs, over 30 instruments, 40 costumes, and 100 songs.
Delve deep into the rural music of the 1930s, marvel at musical treasures from Sun, Stax, and Hi Records, discover the secrets behind Memphis's musical heyday in the '70s, and appreciate its role in American musical history.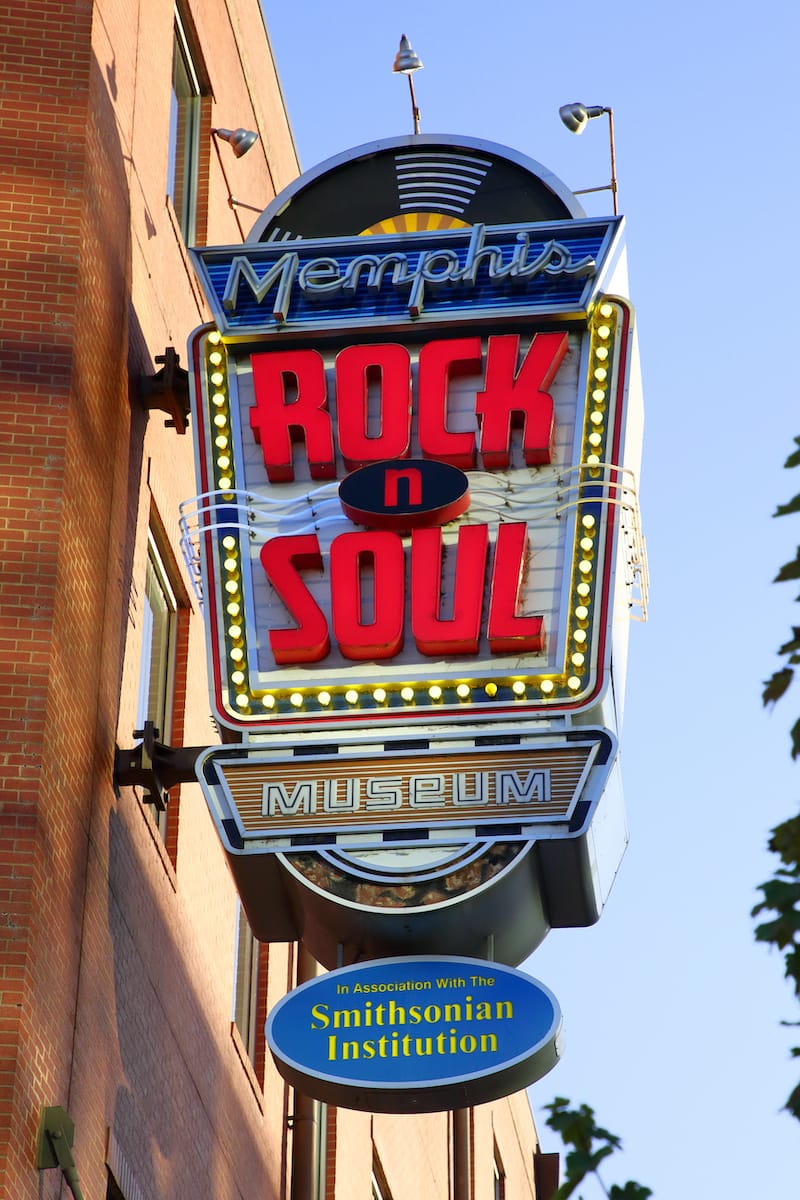 The centerpiece of this museum is the renowned Memphis Music Hall of Fame, which honors many of the world's legendary musicians, like Elvis Presley, B.B. King, Isaac Hayes, and many others.
Address: 191 Beale St, Memphis, TN 38103
Memphis Brew Bus Tour
Memphis's booming craft beer scene deserves special attention, so whether you are a beer lover or not, taking Memphis Brew Bus Tour with Three Local Breweries & Tastings promises an unparalleled experience.
You will visit three top local breweries on a comfortable private bus, savor the city's finest beer, and tour the factory to discover the secret brewing techniques.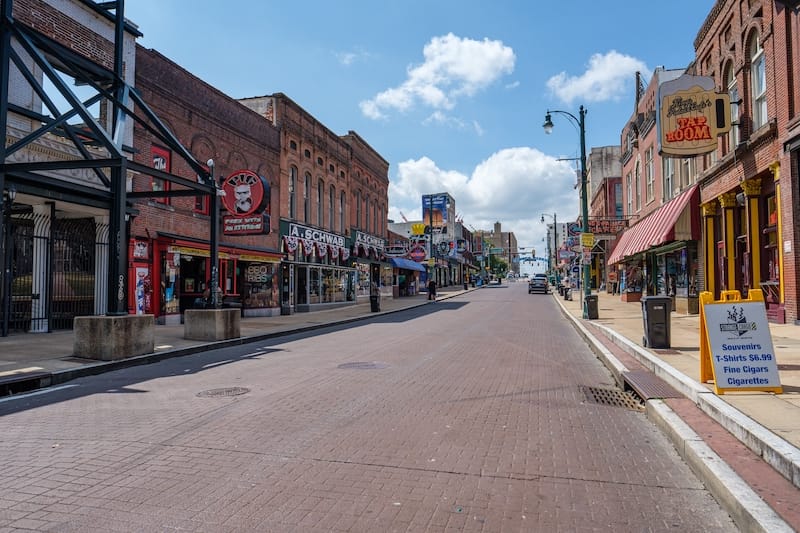 There will be a knowledgeable and funny guide with you who will shed light on Memphis' beer origin and share interesting stories.
This tour allows you to sample a few of the city's signature brews and find out for yourself who's the king of Memphis beer.
>> Click here for rates and availability
Memphis Botanic Garden
If you ask locals what are must-see attractions in Memphis, chances are that the Memphis Botanic Garden will make their top five list.
This 96-acre oasis of peace and tranquility is home to over 180 tree species and 30 specialty gardens, including Formal Gardens, Lowlands, Japanese Garden, The Woodland, and many others.
The most breathtaking of them all is the butterfly garden, which is a piece of heaven packed with hundreds of vibrant butterflies.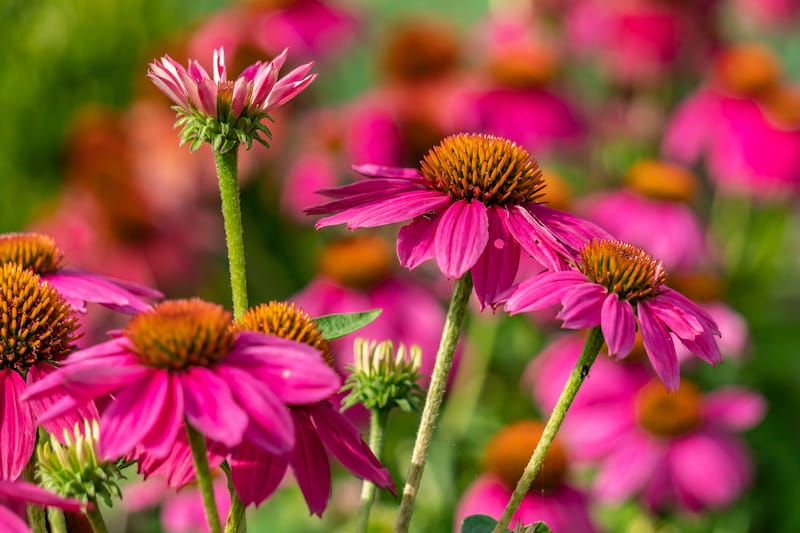 Kids and those young at heart will definitely enjoy sixteen different themed areas in My Big Backyard, perfect for running, jumping, splashing, learning, discovering, experiencing the buzz of pollination, making natural works of art, and so much more.
Keep your eyes peeled for extraordinary sculptures and art pieces throughout the area for an unmatched experience.
Address: 750 Cherry Rd, Memphis, TN 38117
Haunted Memphis Walking Ghost Tour
If you're someone who is all about scary movies and mysteries, then chances are you'd love the Haunted Memphis Walking Ghost Tour.
Treat yourself to a spine-tingling ghost tour that will make you explore the sinister side of Memphis.
You will tour the former brothel-turned-bar Earnestine and Hazel's, which is one of Memphis's most haunted buildings, while a professional and friendly guide will share lesser-known chilling stories about the city's haunted heritage.
The main highlights of the tour are the Orpheum Theatre, known to be the home of a ghost named Mary; the Gayoso House apartment building; the John Alexander Austin House, a Victorian-era mansion believed to be haunted by the ghosts of two lovers; and the site of Memphis's haunted piano.
>> Click here for rates and availability
Orpheum Theatre
The last site on this list is the historic Orpheum Theatre, one of the few remaining movie palaces of the 1920s in the entire state of Tennessee.
Here you can catch the latest Broadway shows and enjoy everything from stunning ballet performances and local cultural and community events to international jazz festivals.
Make sure not to miss the International Blues Challenge, Memphis in May, or the National Civil Rights Museum Freedom Award.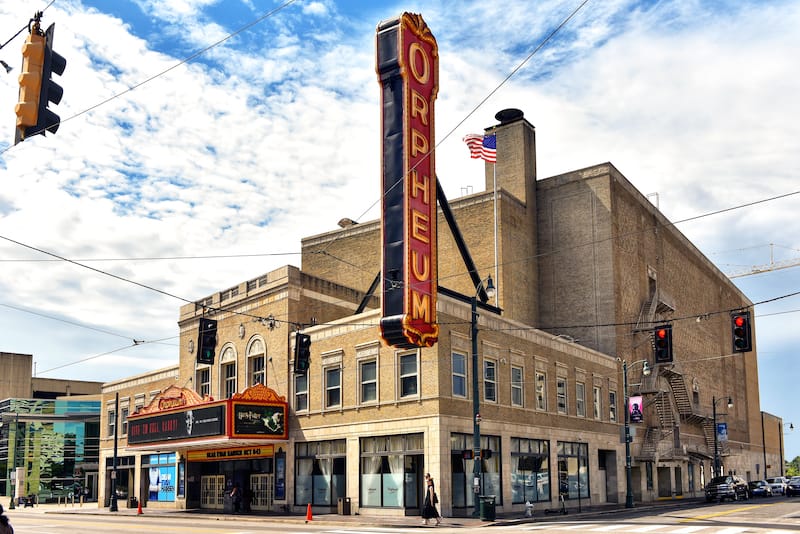 Orpheum Theatre has its darker side as many believe that the friendly ghost of little Mary still has a taste for the stage.
She has been watching over the artists since her last haunted performance in 1921. Whether you prefer theater, music, or paranormal activities, Orpheum Theatre will guarantee a goosebump-filled experience.
Address: 203 S Main St, Memphis, TN 38103
Memphis City Tour (+ Riverboat Cruise & Sun Studio)
This next tour is a great option for those who want to see all of Memphis's top attractions in one comprehensive tour. Some stops include the Memphis Pyramid, the National Civil Rights Museum, and the Peabody Hotel.
The tour starts with a pick-up by your hotel in Memphis. Then, your tour will start off on Beale Street, which was voted America's most iconic street.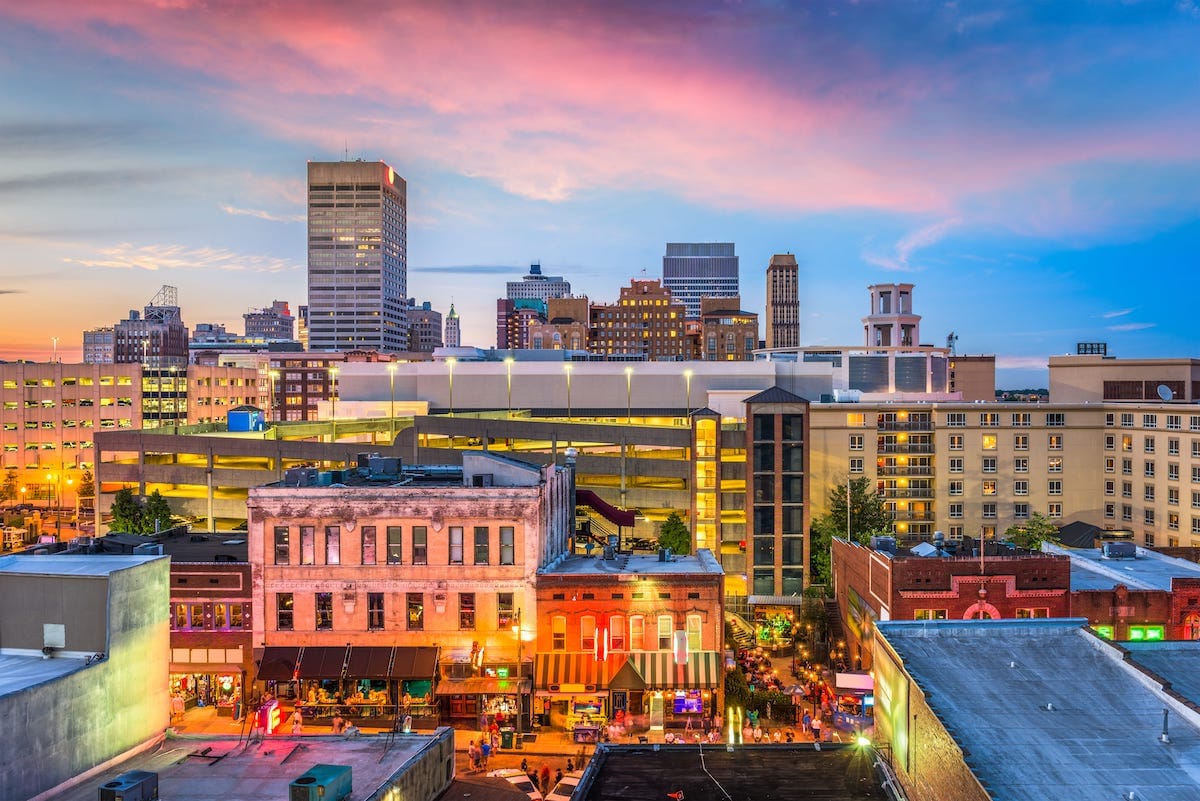 Check out the street's blues shops and restaurants as you make your way to other top attractions in Memphis.
You can also choose to purchase admission to the Memphis Riverboats Cruise or the Sun Studio as a bonus.
The tour starts at 9:30 AM and lasts between 2 and 7 hours, depending on the add-ons you purchase.
>> Click here for rates and availability
Where to Stay in Memphis
If youʻre looking for where to stay in Memphis – we have you covered! These are some of the top hotels and lodging in Memphis:
Did we miss any amazing Memphis attractions? Let us know the best things to do in Memphis, TN in the comments. Thanks!
More Tennessee Travel Guides
Pin this Memphis Things to Do Guide