If Memphis is on your travel itinerary, you've come to the right place. In this article, we've compiled a list of all the places that you need to visit for a fantastic weekend in Memphis!
Are you planning your trip to Memphis at the last minute?
If you're traveling to Memphis last minute, you want to ensure you have lodging and tours ahead of time! Below are some of our top picks in town!
🇺🇸 Top Tours in Memphis:
🛌 Top Hotels in Memphis:
🚗 Looking for the best way to get around Memphis? Click here to check rental car rates for Tennessee!
Known as the "Home of the Blues and Birthplace of Rock 'n' Roll," it's impossible to make a trip down South without visiting Memphis, Tennessee.
The city is also known for its influence on R&B, gospel, rap, soul, and jazz music. In fact, the entire city is the perfect place for anyone who enjoys music and musical history to visit.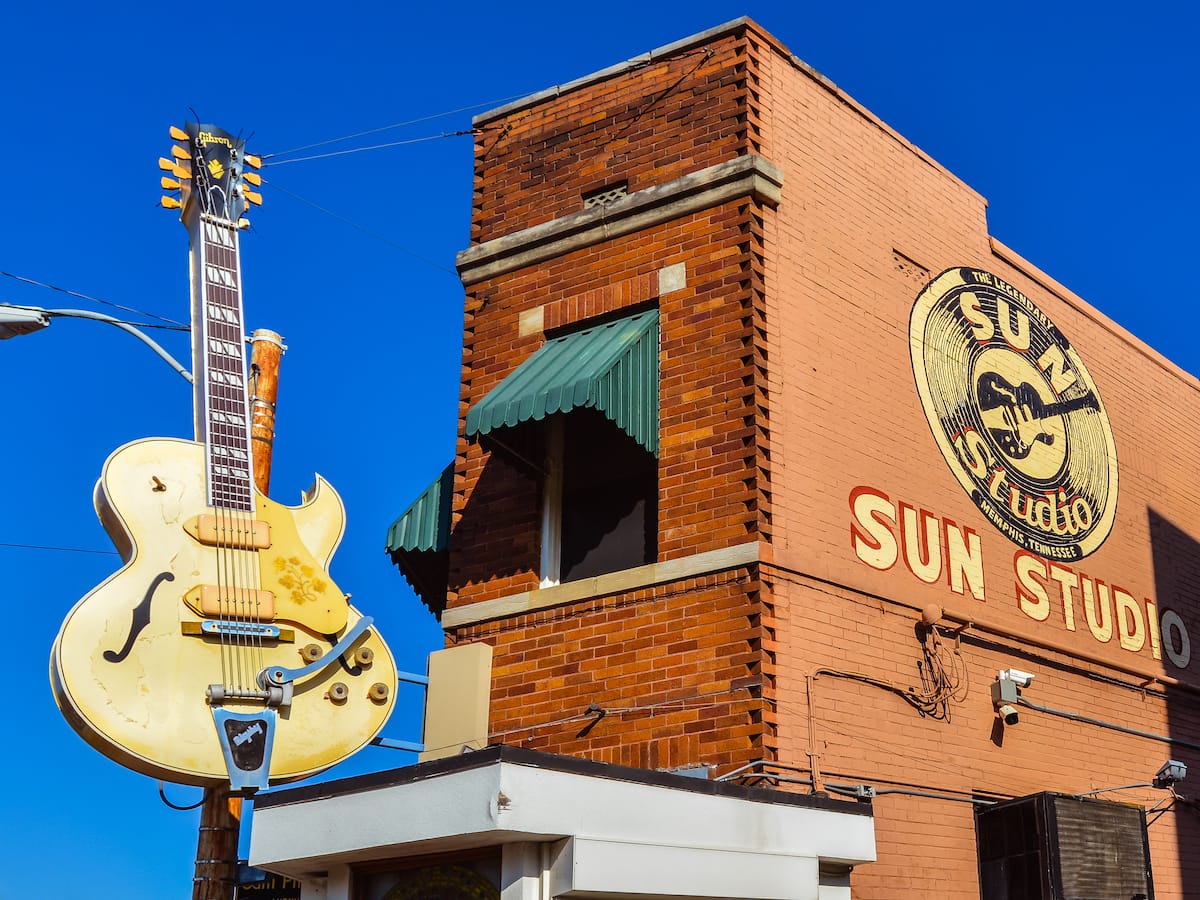 With everything from Elvis Presley's Graceland mansion to museums and more, you'll have lots of time for rock 'n' roll here!
Did we miss anything on this 2 days in Memphis itinerary? Let us know in the comments. Thanks!
How to Use this Memphis Itinerary (+ Map!)
This Memphis itinerary will take into consideration first-time visitors who have never stepped foot in the Tennessee city. We have broken the post down into sections including what to do in 2 days in Memphis as well as where to eat, festivals to attend, and where to stay.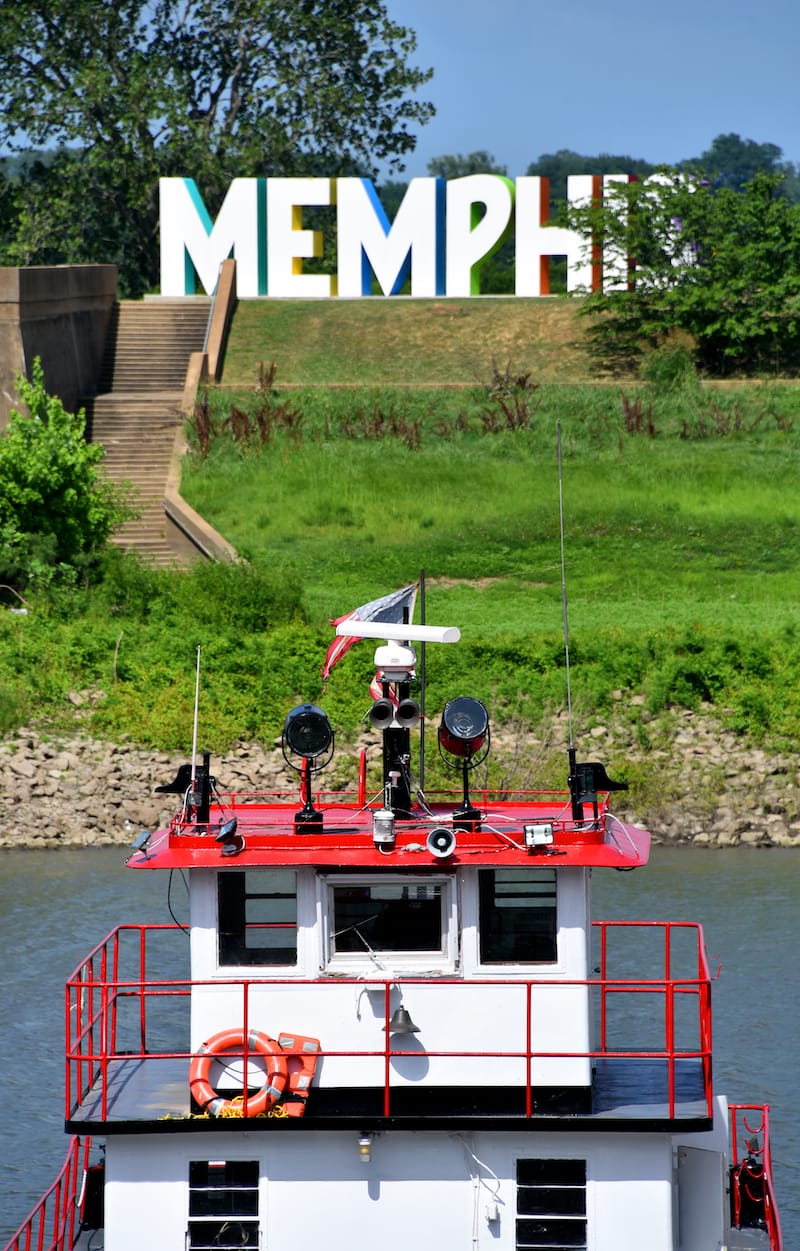 In the end, we also give a few recommendations for those with 3 days in Memphis (or more)! We are assuming you have driven there or will fly and rent a car.
If you're renting a car in Memphis, be sure to check out some of the city's best day trips.
If you're here because you're relocating to Memphis, sending your car up the Mississippi will cut car shipping costs and make the process much easier (if coming from abroad).
We have placed all of the best things to do in Memphis on the map below in an order of how we have them in this guide.
To add this map to your Google Maps account, click the 'Star' icon next to the map name. You can then view it on your cell phone or computer by heading to your Google Maps account, click the menu and add it to 'Your Places'.
Memphis Itinerary Overview
Day 1 Overview
Civil Rights Museum
A. Schwab
Sun Studio
Beale Street
Day 2 Overview
Graceland
Stax Museum
Riverboat Cruise
Ghost River Brewing Company
Day 1 in Memphis
Civil Rights Museum
This country was based on centuries of trials and tribulations, with its own people challenging the country's policies on human rights. Now we have the opportunity to learn from our mistakes and continue forward as strong Americans.
What better way to explore and learn to appreciate and honor that history than by visiting the Civil Rights Museum when in Memphis?
There, one can educate themselves on one of the greatest Civil Rights movements in the world.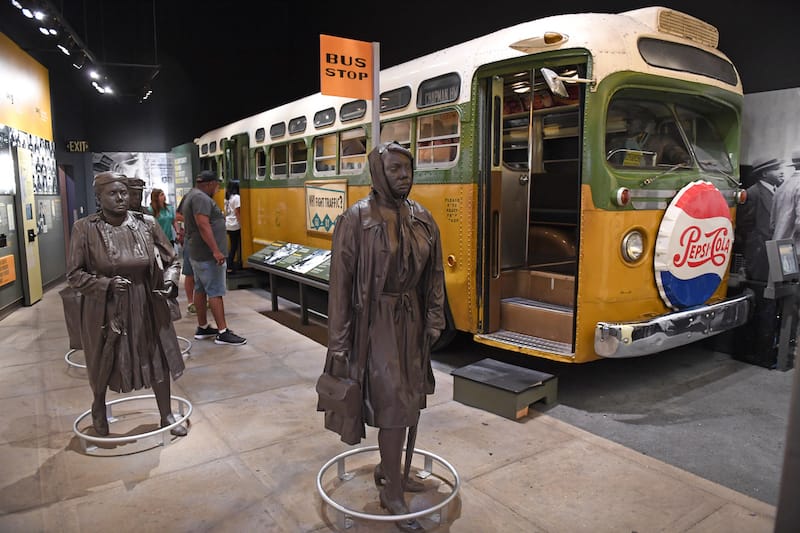 The museum's hours of operation are from Monday to Sunday, from 9AM to 6PM (with the exception of Tuesdays, when the museum is entirely closed).
Admission is $18 for adults, $16 for college students and senior citizens, $15 for children ages 5 to17, and completely free for children 4 and under, museum members, and those who serve the U.S military (active duty).
Address: 450 Mulberry St, Memphis, TN 38103
A. Schwab
When in Memphis, make sure to stop by the A. Schwab shop! There, you can find your typical everyday goods, which almost every city or small town has.
The difference is, that the A. Schwab has clear hints of "Memphis," which makes the place stand out from all the rest. Visiting could add a bit of flavor and culture to your overall experience in the city.
There, you can find anything from interesting pieces of art to bring a pop of uniqueness into any given room, to food, clothing, and even toys.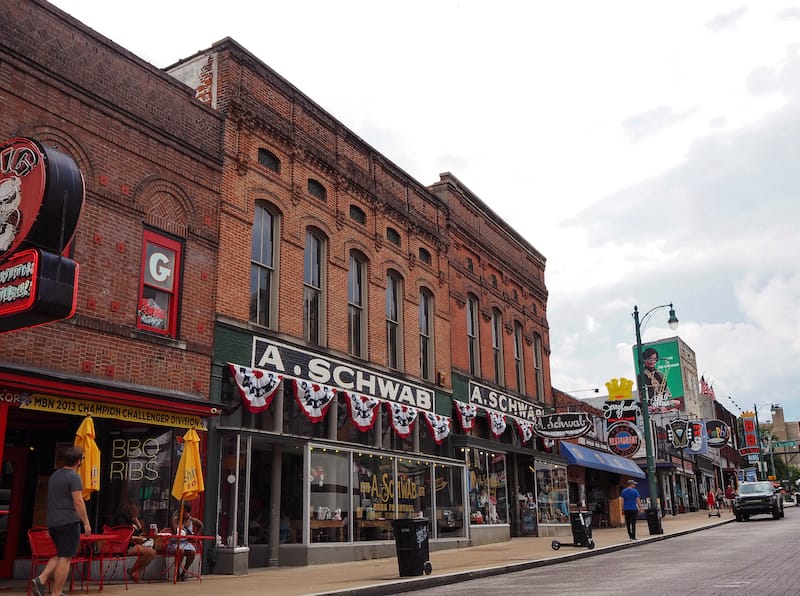 Another feature that makes A. Schwab famous is its soda fountain.
It's one of the main attractions of the shop and can make one feel as if they've time traveled to the 1950s when ordering!
Address: 163 Beale St, Memphis, TN 38103
Sun Studio Tour
When traveling, it's great to go out and be able to explore the city on your own.
However, there are places where tours are a must! Memphis is definitely one of those places, as the city is rich in history and culture.
The 45-minute guided tour takes visitors across Sun Studio, the birthplace of rock and roll! Memphis also has the most famous recording studio in the world.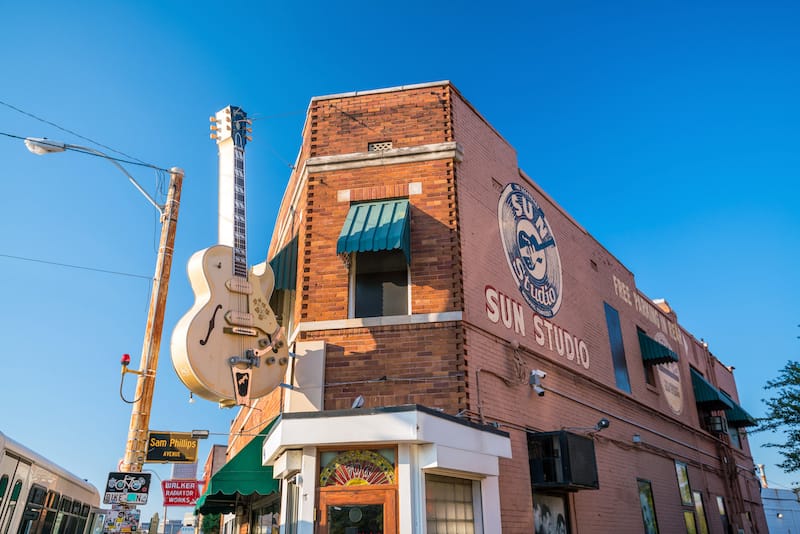 Some of America's most famous stars are from Memphis and are part of the reason why the city has been able to make a name for itself throughout the years.
Some of America's most loved icons, including Roy Orbison, Elvis Presley, Johnny Cash, and more!
The ticket prices start at $15 per person. Click here to take a tour of Sun Studio.
Address: 706 Union Ave, Memphis, TN 38103
Dinner and Nightlife on Beale Street
If you're into blues and you want to meet cool new people on your first day in the city, then you should head on down to Beale Street, where life is colorful and people are always cheerful!
This street is so popular it's often called "America's Most Iconic Street" and "The Official Home of the Blues."
Apart from simply being infamous for the legacy it leaves behind, there are often events being held with new and popular artists showcasing their talent!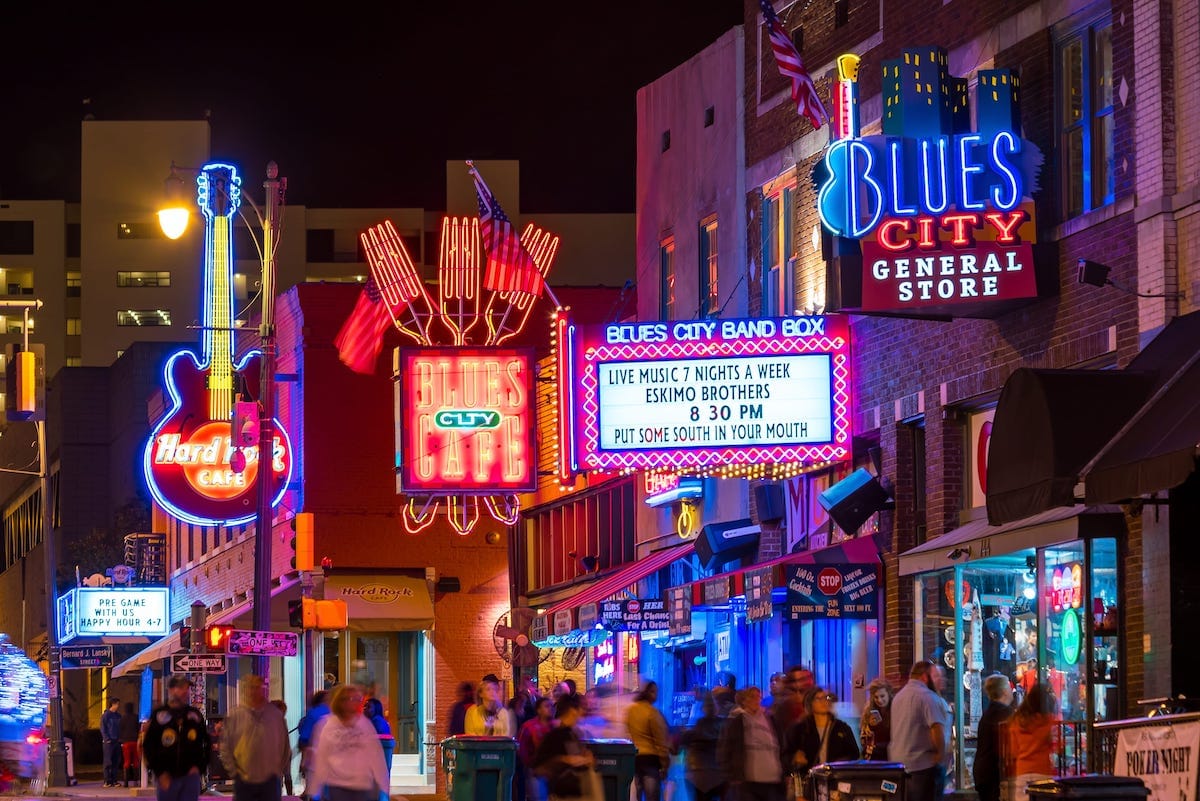 You are also free to stop at the restaurants and clubs (some of the most popular being "Club Handy" and "Alfreds") and have some delicious food.
Stay up to date with the events, and who knows? Maybe you can correlate your trip to align with whatever they'd be hosting on Beale Street!
>> Click here to take a city tour that includes Beale Street
Day 2 in Memphis
Graceland Tour
Although Memphis is known for being the birthplace of many genres of music, that's not the only thing that makes up the identity of the city and brings people from all over the country and all over the world to see.
During a tour of Graceland, visitors will get to see the key sights and attractions Memphis has to offer.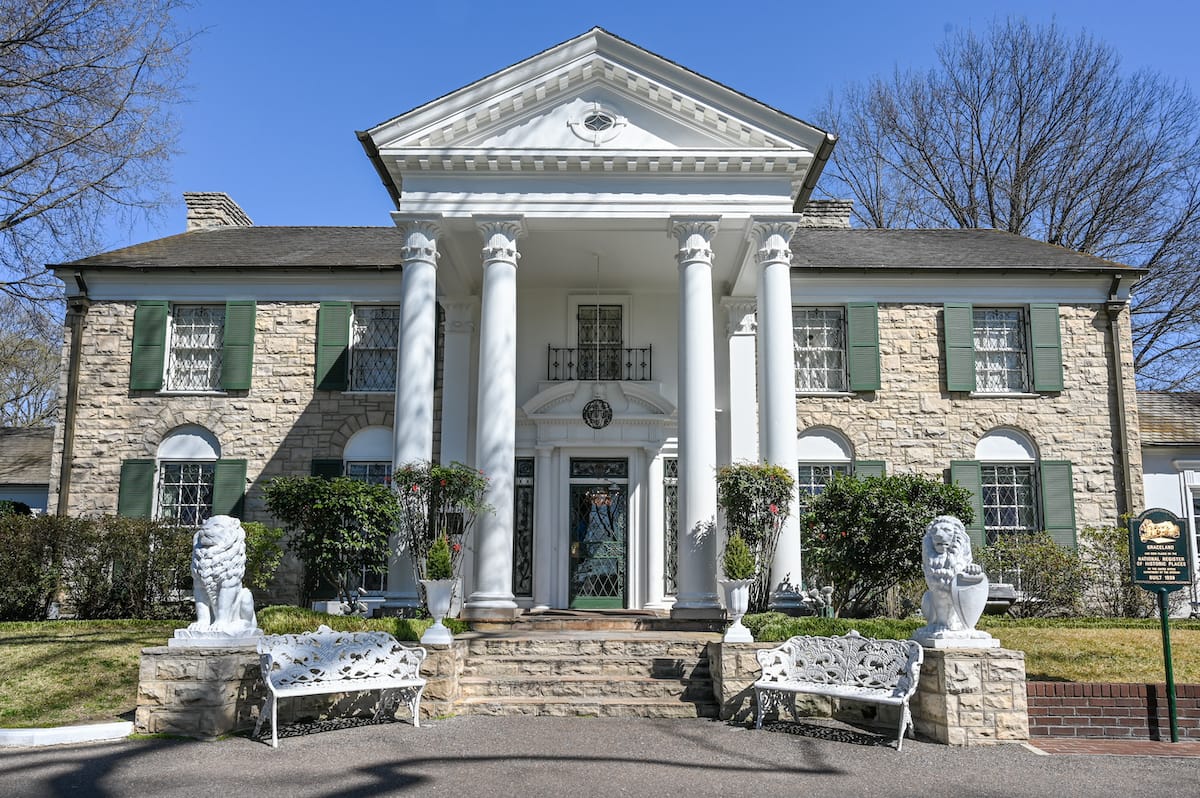 You will have a chance to visit and explore the National Civil Rights Museum, the Victorian Village Historic District, and many other interesting places.
Tickets start at $30.77 and are available for purchase online. Transportation for a round trip from your hotel and back is included in the ticket fee.
You also have the option of choosing a morning or afternoon trip to better accommodate your travel schedule.
>> Click here to check Graceland tour rates and availability
Stax Museum
What was once a symbol of the city's diverse unity and human kindness has now become a museum open to the public, keeping the legacy alive.
The Stax Museum showcases the history and depth of African-American soul music.
When in Memphis, definitely stop by this museum if you want to truly understand and learn to appreciate African American contributions to the arts of the United States.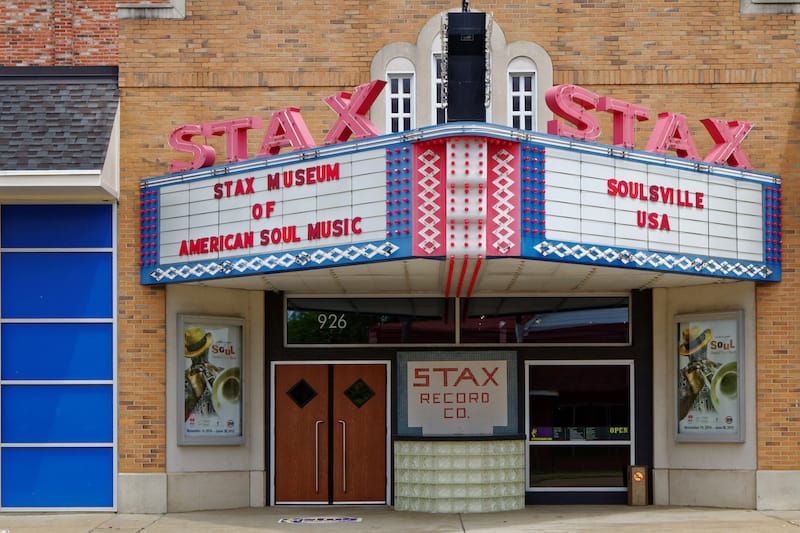 Their hours are Monday to Sunday from 10AM to 5PM with the obvious exception of the holidays: Easter Sunday, Christmas Day, and Thanksgiving Day.
Admission costs are $13 for adults; $12 for senior citizens above 62 years of age; $10 for children ages 9-12; and free for those who are members and for children ages 8 and under.
Address: 926 E McLemore Ave, Memphis, TN 38126
Riverboat Cruise
A Riverboat Cruise on the Mississippi River is perfect for those who are looking for something romantic to do or for those who are seeking relaxation on their trip.
With a chance to see absolutely incredible sights and immerse yourself in the culture of Memphis, don't hesitate to book a ticket on the cruise!
One of the most interesting places you'll see on the cruise would definitely have to be the former mansions of the Victorian Village Neighborhood, which greatly portray the history of the city through architecture and the lifestyle of the past.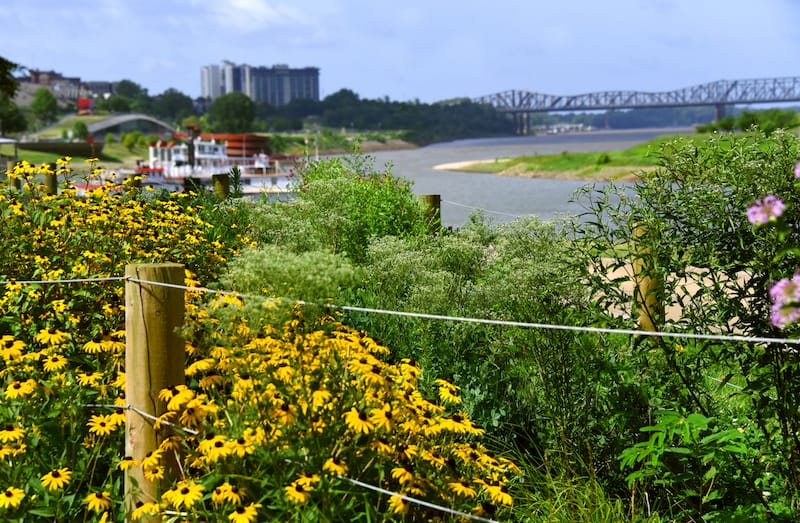 Tickets start at $73 and hotel pickup and drop-off are included.
Enjoy almost seven hours of pure relaxation and peace on the Mississippi River with your favorite Memphis cruise!
>> Click here to check Riverboat Cruise rates in Memphis
Ghost River Brewing Co.
If you are a beer lover, you are in luck!
When in Memphis, it can practically be considered a crime if you don't visit the Ghost River Brewing Co., known for its one-of-a-kind taste.
The beer at this establishment really gives Beale Street a sneak peak of Memphis' entire laid-back vibe.
Ghost River Brewing Co. is also known for being the city's first craft brewery—which they pride themselves greatly on!
Making beer for the amazing community in Memphis since 2007, the Ghost River Brewing Co. has really created a name for itself throughout the years.
If you're planning on visiting, working hours are Wednesdays and Thursdays from 4:00PM to 11:00PM, Fridays and Saturdays from 12:00PM to 12:00AM, and Sundays from 12:00PM to 10:00PM.
Address: 827 S Main St, Memphis, TN 38106
Where to Eat in Memphis
Crazy Gander Coffee
Now, Crazy Gander is THE spot for coffee lovers alike!
From the awesome vibes to the amazing coffee, Crazy Gander is the place to go when looking for a quick pick-me-up.
Whether you want to stop in early in the morning to start off your day with a warm cup of joy and energy, or you want to enjoy, as the Italians like to say, the 'dolce far niente' (the sweetness of doing nothing) while drinking your favorite cup of coffee in a cozy and friendly atmosphere, the Crazy Gander is the place to do so!
The shop is open from Monday to Friday from 7:00AM to 4:00PM and Saturday to Sunday from 8:00AM to 4:00PM.
Address: 150 Madison Ave, Memphis, TN 38103
Rendezvous BBQ
For those who are looking for some real Tennessee soul food when in Memphis, look no further than the Rendezvous BBQ!
Food is one of the biggest things that brings people together, and what better way to showcase Memphis' culture of always gathering with friends and family than with barbeque?
Whether you like ribs, sandwiches, or salads, Rendezvous has what you're looking for. Some of the best items on the menu would include the pork shoulder sandwich, the charbroiled pork ribs, and the beef brisket.
Rendezvous BBQ prides itself on its decades' worth of business and success.
For over 70 years, they have served the wonderful people of Memphis to become what they are today. When in this city, make sure to stop by for a quick bite!
Their hours are Tuesdays to Thursdays from 11:00AM to 9:00PM and Fridays to Saturdays from 11:00AM to 10:00PM.
Address: 52 S 2nd St, Memphis, TN 38103
Central BBQ
Another great place to try some good ol' Memphis barbeque is at Central BBQ. Known for its smoked meat, this is the spot to go if you're hungry and looking to indulge on your trip!
Some of the best options on their menu would definitely have to be their smoked hot wings, the pork barbecue nachos, and the sausage and cheese plate.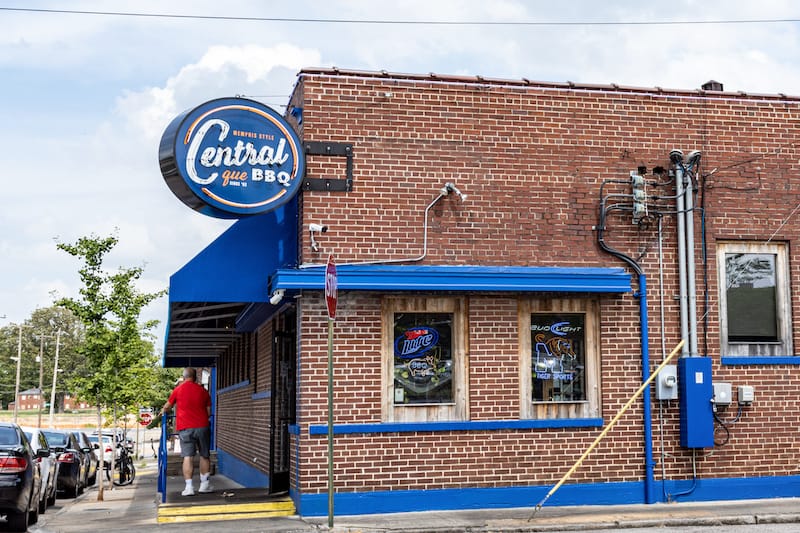 Now how is Central BBQ different from most other barbeque places? They like to say: "Smoke is our Sauce", and it really is, which truly sets them apart.
The meat is absolutely delicious and tender because of the way they make it and what they use to smoke the meat.
Because Memphis is considered to be the hardwood capital of the world, they use wood like hickory and pecan.
That, combined with patiently crafting the meat makes for amazing barbeque! They are open every day from 11:00AM to 9:00PM.
Addresses:
Midtown: 2249 Central Ave, Memphis, TN 38104
Downtown: 147 E Butler Ave, Memphis, TN 38103
Summer: 4375 Summer Ave, Memphis, TN 38122
Poplar: 6201 Poplar Ave, Memphis, TN 38119
Cafe Keough
Although it is often compared with the lovely cafes of some of the most beautiful cities in the world, Cafe Keough prides itself on its individuality and uniqueness, which sets it apart from most other cafes and hang-outs.
However, it also has a feel of familiarity as customers are greeted with warm and friendly faces and sincerely welcomed.
When in Memphis, stop to buy a quick coffee or have a nice brunch where you have the option of choosing between soups, salads, sandwiches, and a variety of breakfast foods.
There is also a bar available with a fine selection of locally crafted wines and beers, which come from all over the nation.
The hours of Cafe Keough are Tuesdays to Saturdays from 8AM to 2PM. They are closed from Sundays to Mondays.
Address: 12 S Main St, Memphis, TN 38103
Arcade Restaurant
Visit Memphis' oldest cafe and immerse yourself in its awesome oldies vibe! Have some great food and hang with some friends in one of the most interesting spots in the city.
In the 1950s, the cafe was made into a hip place for people to hang out. The design of the place is still preserved today, and there are still many customers who stop by to enjoy a nice meal.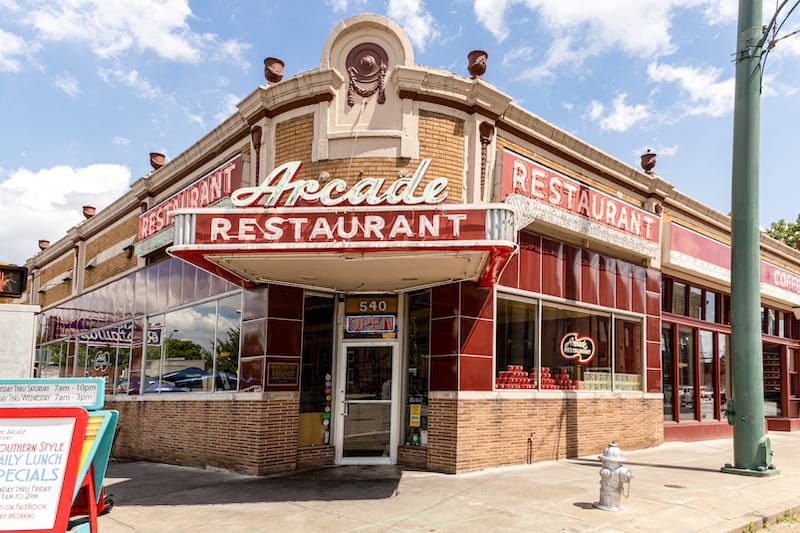 Although in 2019 the cafe expanded with the owners adding a bar, additional seating, and other features, the vibe at Arcade Restaurant has remained the same.
If you are in Memphis, make sure to check this place out and have an awesome retro dinner. With its old-time charm, you'll feel as though you have been transported to the 1950s!
They are open daily from 7:00AM to 3:00PM.
Address: 540 S Main St, Memphis, TN 38103
Gus's World Famous Fried Chicken
What better way to identify southern cuisine than by fried chicken? If you are in town and want to try out some tasty southern soul food, then look no further than Gus's Fried Chicken.
Gus's Fried Chicken expanded from its single restaurant into a large fast food chain—and it all started in Memphis, Tennessee!
Come see the first Gus's World Famous Fried Chicken and see why they truly pride themselves on their world-famous chicken, as the recipe has been passed down for generations.
What started off as a small family business has now expanded into a franchise with customers coming in from all over the country.
If you want to visit, their hours are Monday to Sunday from 11:00AM to 9:00PM.
Address: 310 S Front St, Memphis, TN 38103
3 Days in Memphis (or More)?
If you have more than 2 days in Memphis, don't worry! There is plenty to keep you occupied. Here are some tips for 3 days in Memphis… or more!
See the Ducks at the Peabody Hotel
With the present cosmopolitan nature of the city and the "Blue's City" celebrated past, the Peabody Hotel is considered to be Memphis' most grand and legendary hotel.
With guests coming in from all over the state and even nationwide, the hotel itself isn't the only thing that attracts visitors, although it is truly a sight to see and a pleasant place to rest.
One other thing that attracts people to the hotel is the ducks, which are one of the greatest attractions in Memphis.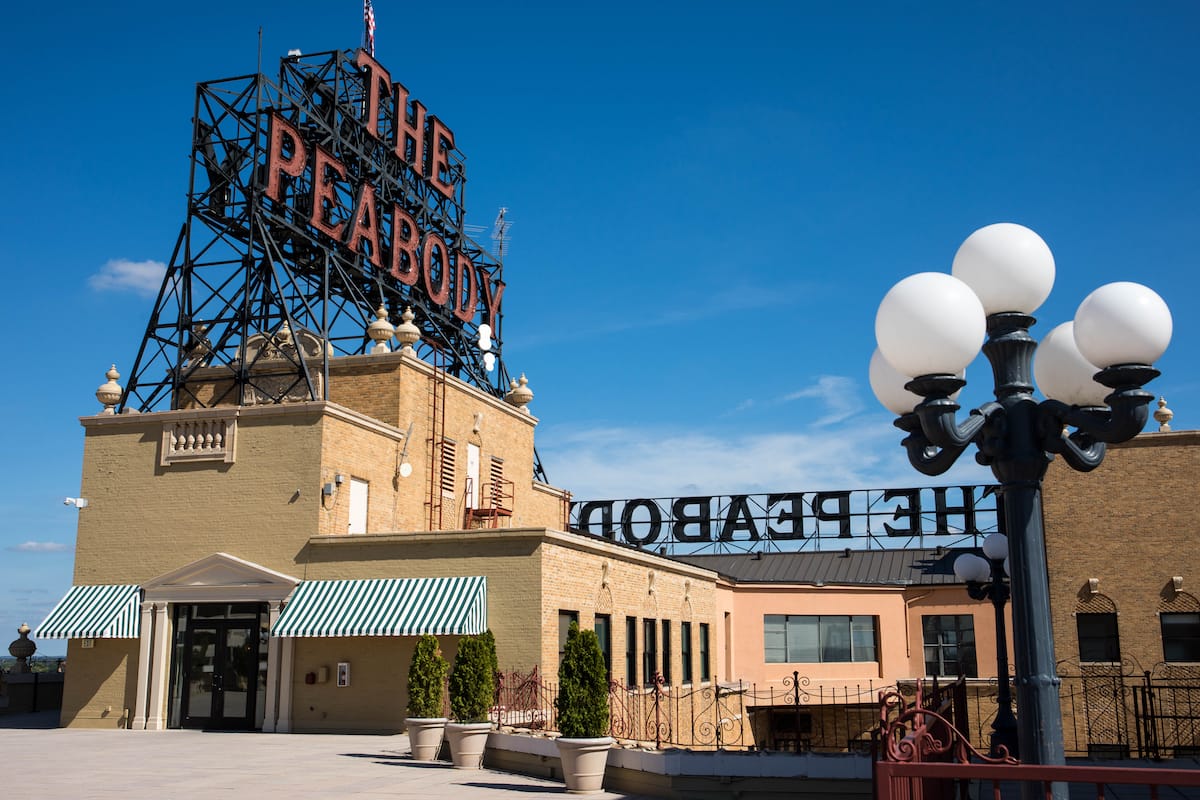 Every day, from 11AM to 5PM, there are Duck Marches! The tradition started in the 1930's and continues today.
The ducks serve as a great symbol of The Peabody Hotel's background and history, which the hotel still values and cherishes today.
Address: 149 Union Ave, Memphis, TN 38103
Shelby Farms Park
If you are visiting Memphis as a family, you'll be glad to hear that there is truly something for everyone. Shelby Farms Park is the perfect place to go if you're looking for a little bit of excitement on your trip!
Located in the heart of Memphis, Shelby Farms Park has a variety of activities available for visitors of all ages.
With the Water Play Sprayground and the Woodland Discovery Playground, children can enjoy a day of fun outdoor activities.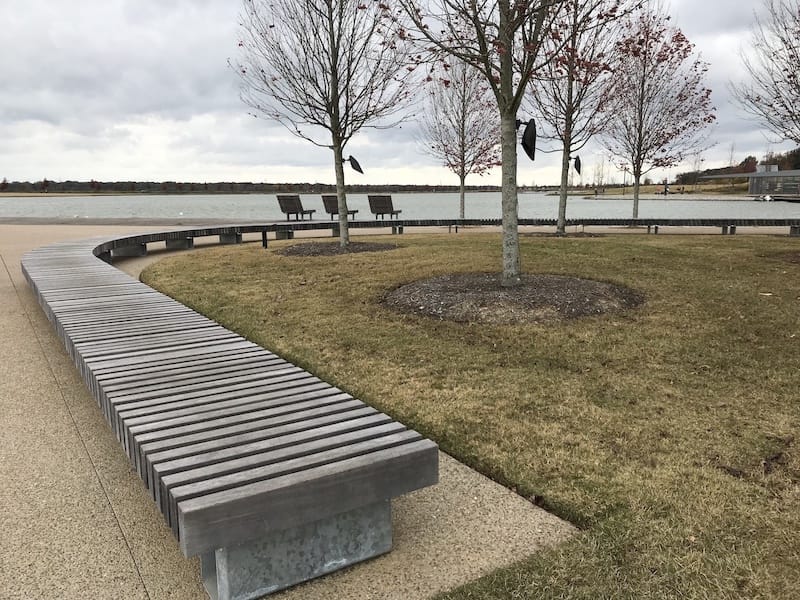 Of course, there are also trails where you can go hiking or jogging. There is also the option of going horseback riding or cycling if that's something that would interest you.
And, of course, there are many lake activities, such as canoeing.
The Shelby Farms Park is open daily; their hours are Mondays from 5:45AM to 8:11PM, Tuesdays and Wednesdays from 5:45AM to 8:12PM, and Thursdays and Fridays from 5:45AM to 8:13PM.
Address: 6903 Great View Dr N, Memphis, TN 38134
Memphis Botanic Garden
Do you like spending time in nature? Or perhaps you are looking to get away from all the hectic activities of the city and city life in general?
Either way, you can plan your visit around whatever event the Memphis Botanic Garden is hosting.
Besides visiting the garden and immersing yourself in the wonder that is nature and the joy that it can give, you can also find an abundant number of different activities to take part in.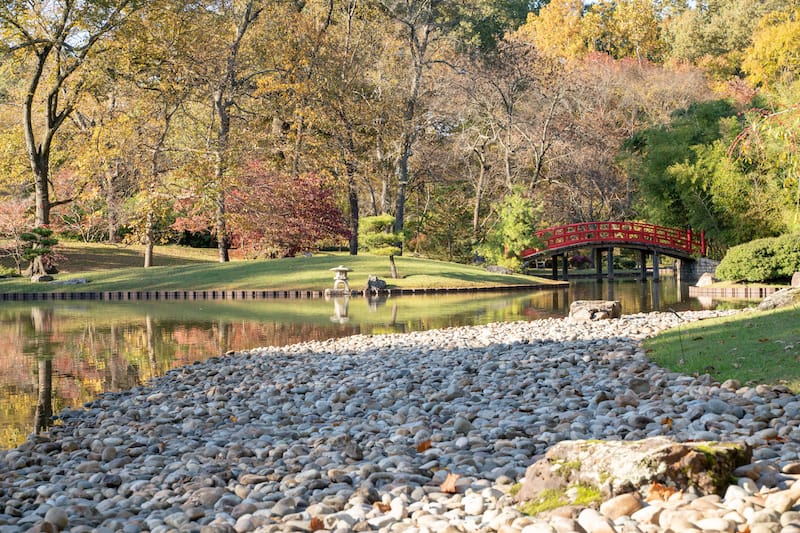 For example, there are educational programs for both adults and children, along with classes like oil painting and events such as tea parties.
If you would like to visit, admissions for adults are $12, the fee for seniors over the age of 62 is $10, for children ages 2-12 the fee is $7, and members and children under the age of 2 can enter for free.
They're open every day from 9:00AM to 6:00PM.
Address: 750 Cherry Rd, Memphis, TN 38117
Festivals in Memphis (You Won't Want to Miss!)
Beale St Music Festival (April)
As mentioned before, Beale St. is an amazing place to visit when in Memphis, whether there are events there or not.
However, events are always something to look forward to and a great way to spend some time with friends and family. The Beale Street Music Festival is the event of the year that both locals and visitors participate in.
Each performance is unique and powerful in its own way. Diverse groups of people gather 'round every year to enjoy masterpieces.
What started in the early 1970s as something simple and fun for the locals has turned into a nationwide event with fans of artists coming in from all over to celebrate.
Tickets are $95 for one day and $195 for a three-day pass. VIP passes are $809 for three days, or $909 with parking included.
Mid-South Airshow (June)
If you are an airplane or military enthusiast and are looking for someplace to explore your love of American history and aircraft, then look no further than the Mid-South Airshow.
It's an amazing learning opportunity and a great way to spend some time with the family. Not to mention, the U.S Navy Blue Angels have returned to perform-which is something all enthusiasts are definitely looking forward to.
This event will feature aerobatic performances, military demonstrations, local emergency response helicopters, and static display aircraft.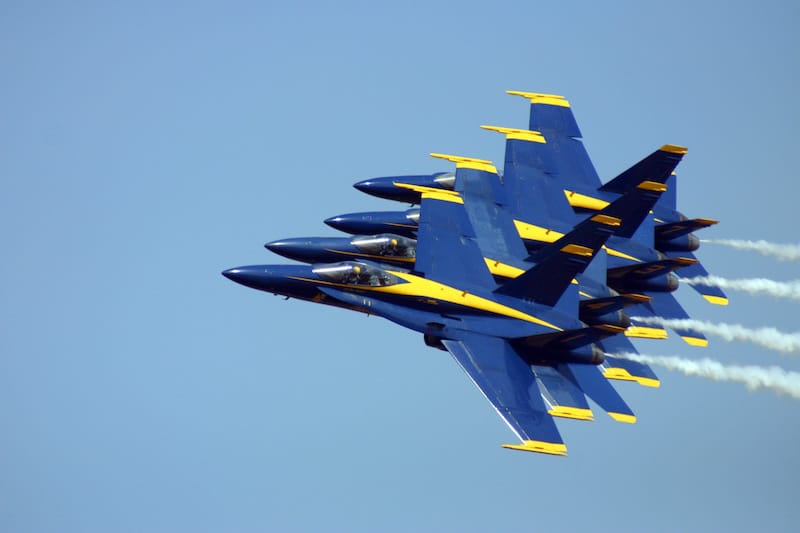 General admission is $30 for those who are 9 years old or older and free for children 8 and under.
If you would like to get Reserved Flightline Seating, admission fees are $60 on Saturdays and $40 on Sundays.
Then, of course, there are the Flight Deck Club seats, which are $150 on Saturdays for visitors who are 9 years old and older, and $119 on Sundays.
Seats are $45 on Saturdays and Sundays for children under the age of 8. The private shaded table for 6 people is $1,200 on Saturdays and $1,000 on Sundays.
Indie Memphis Film Festival (October)
The Indie Memphis Film Festival is held every year in October and has attracted people from all over the world to attend.
Their mission is simple: to create a culture of people creating independent films and supporting filmmakers in their development.
Their annual Film Festival is a means of achieving that goal and also enriching the intellectual side of Memphis' community as they become acquainted with a unique and different approach to filmmaking.
Attending the Indie Memphis Film Festival is a great way to pass the time when in Memphis with some friends and family.
It gives you the opportunity to learn something new and gain a new kind of appreciation for a form of art. Tickets are from $10-$250 depending on what kind of pass/package deal you would like to get.
Elvis Week (August)
Elvis is definitely considered an icon for most people in places in the South, and Memphis, Tennessee is not an exception!
They've even got an "Elvis Week" event, which is definitely something to take advantage of and take part in if you're in the city in August.
During Elvis Week, you can participate in things like the Candlelight Vigil which takes place on the night of August 15th each year.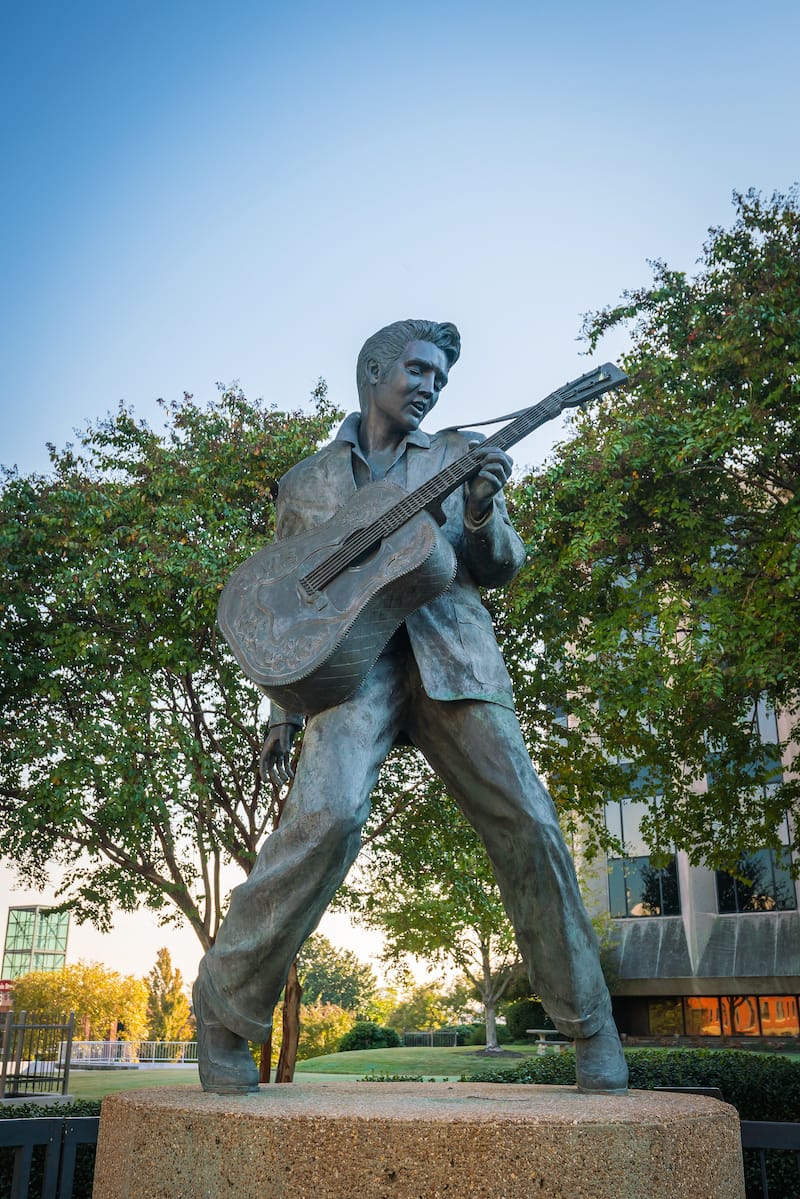 The highlights of Elvis Week include: "Elvis Presley in Concert" (where Elvis is shown on a screen with a live band playing his music); "All the King's Men" (which showcases all those who shared the stage with Elvis); the Ultimate Elvis Tribute Artist Contest (along with performances of winners from the past); and The Gospel Music of Elvis Presley Dinner Show (where fans enjoy Elvis gospel hits).
Ticket costs range from $27 to $196 depending on the package.
Holiday Market (November)
If you happen to be in Memphis in November and/or December, don't hesitate to stop by the Holiday Market. Local shops and independent artisans all come together to sell their products during this time.
It's a great opportunity for both the merchants to showcase their products and the talent of Memphis and for buyers to have the chance to see what Memphis is all about while supporting the local markets.
There is a wide range of products and types of shops set up to suit everyone's needs and cater to all kinds of personal styles.
Some of the most popular ones include Arrow's Holiday Bazaar, the Winter Arts Market, the Memphis Arts Collective Holiday Artist Market, and the Metal Museum Store.
Where to Stay in Memphis
If you're looking for hotels around the city, we have you covered. Below are some of the top-rated hotels in Memphis:
Did we miss anything on this 2 days in Memphis itinerary? Let us know your tips for a weekend in Memphis in the comments!
More TN & Memphis Travel Guides
Pin this Weekend Trip To Memphis Guide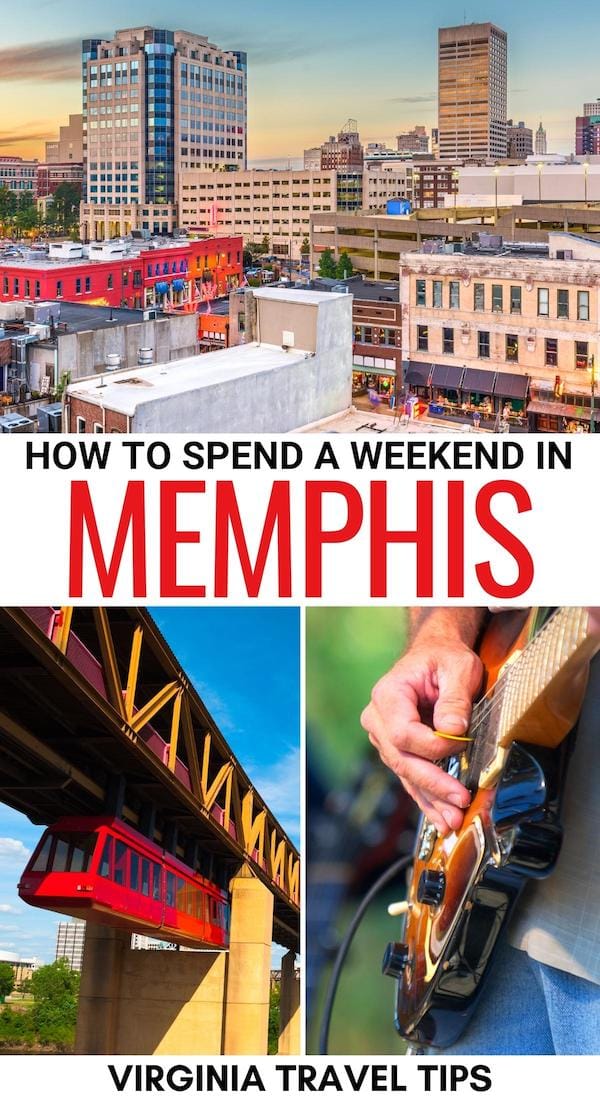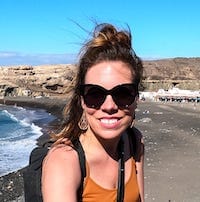 Megan is a travel blogger and writer with a background in digital marketing. Originally from Richmond, VA, she has lived all around the world (including Germany, Finland, Norway, etc) but her heart always finds its way back to Virginia. This blog is to help encourage travelers to explore the great state of VA… and its wonderful neighbors! Megan has written for or been featured by National Geographic, Forbes, Lonely Planet, Fodor's Travel, the New York Times, and more. She has visited 45 US states and 100+ countries… and wholeheartedly believes that Brunswick Stew is probably the greatest food to ever exist.