Are you looking for the best things to do in Rehoboth Beach DE? This guide has you covered!
Are you planning your trip to Rehoboth Beach last minute?
If you're traveling to Rehoboth Beach last minute, you want to ensure you have lodging and tours ahead of time! Below are some of our top picks in town!
🛌 Oceanfront Places to Stay in Rehoboth Beach:
🇺🇸 Best tours in nearby Dewey Beach (and Rehoboth):
🚗 Looking for the best way to get around Dewey Beach? Click here to check rental car rates for Delaware!
This travel guide has been written for those visiting Rehoboth Beach for the first time!
This famous Delaware beach destination has delicious restaurants, attractions, and more!
Did we miss any key Rehoboth Beach attractions? Let us know your thoughts in the comments! Thanks!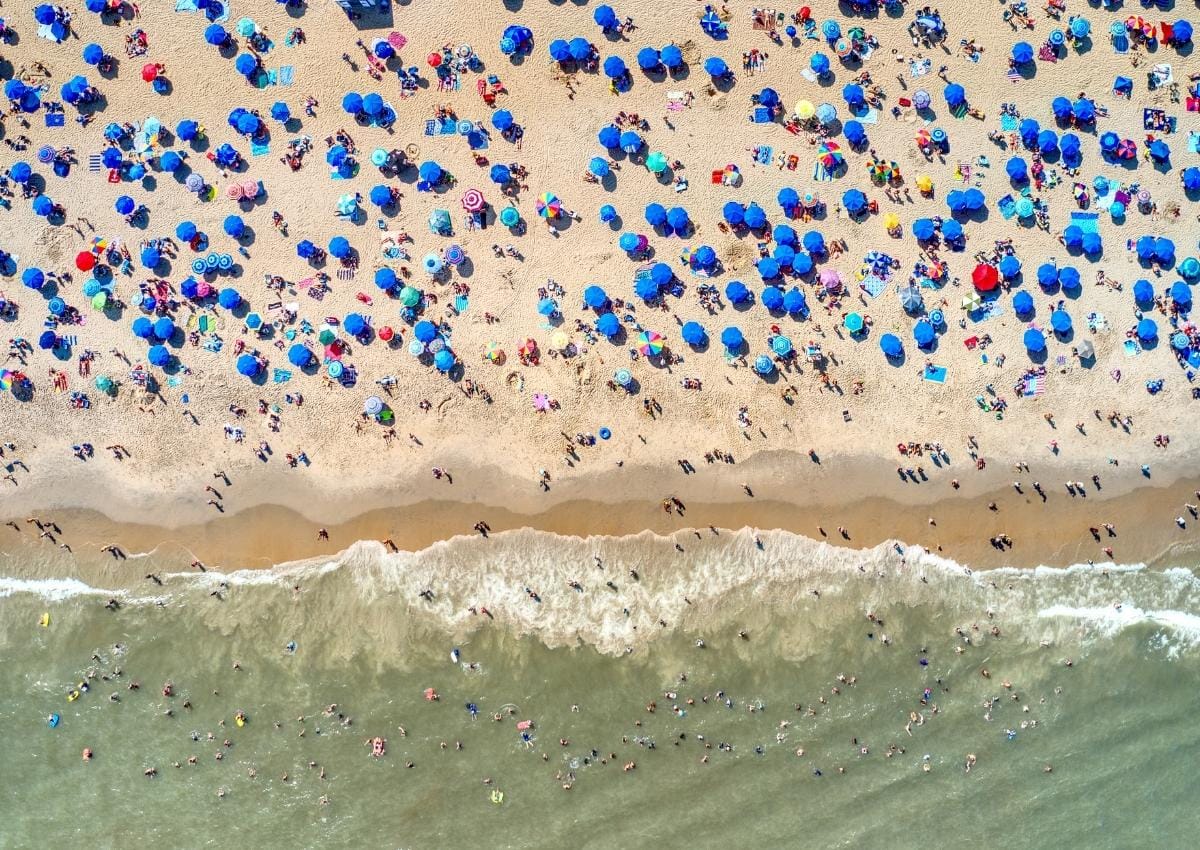 Best Rehoboth & Dewey Beaches Tour Options (to Maximize Your Time!)
If you're looking for something more organized when in Rehoboth Beach and the surrounding area, here are some awesome Rehoboth and Dewey Beach tours you should check out.
These tours will help you maximize your time, which is especially important if you only have a short amount of time in the area! We listed a variety so that you can pick which one is most suitable for you (and many include multiple places!):
Best Things to Do in Rehoboth Beach DE
Gordons Pond
Ranging just a bit over 5 miles, the Gordons Pond hiking trail boasts a wide variety of activities such as easy biking, hiking, running, and even a bird-watching trail with spectacular views.
The black trail connects two resort towns: Lewes and Rehoboth, and on the western side of the trail is a 900-acre saltwater lagoon.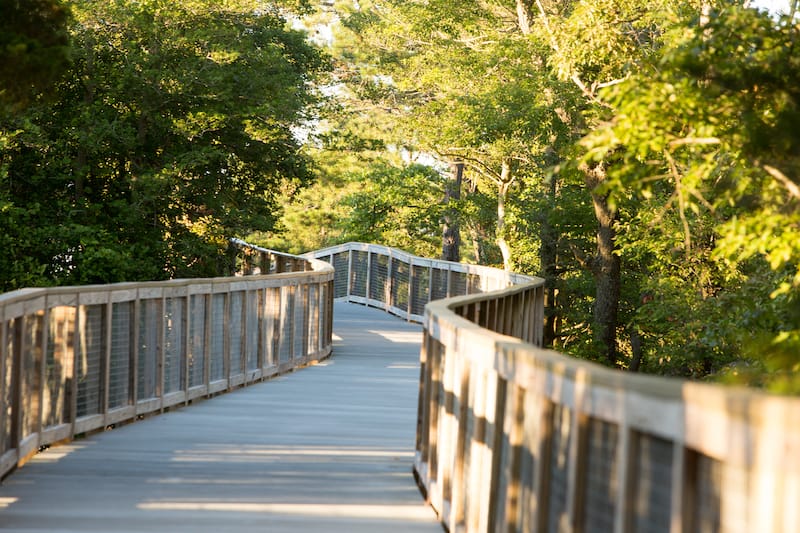 The wildlife area of Gordons Pond is almost 5,200 acres of picturesque views, with the Great Dune rising 80′ above sea level.
Bikers can enjoy 3.3 miles of the scenic ride among the rustic trails near Cape Henlopen State Park, which actually has some of the best beaches in Delaware.
Whether running, jogging, biking, or enjoying a long walk, keep in mind that the trail surface is a bit bumpy yet easy for any physical activity level you are at.
Lupo Italian Kitchen
If you're looking for literally the best Italian restaurant in Delaware by the beach, this is your perfect match- no need to look anywhere else… and you don't even need an ETIAS like on this page to visit!
Lupo Italian Kitchen is located right in the Elegant Hotel on Rehoboth Avenue downtown.
You can feast on traditional and not-so-traditional Italian cuisine and classic Mediterranean dishes paired with fresh seafood and local produce.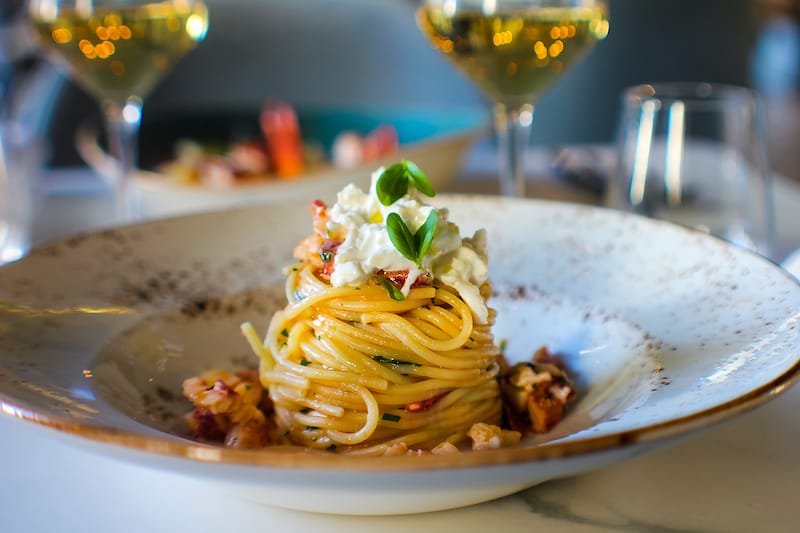 If you're a fan of authentic Italian wine, this is also a win-win for you as the restaurant has a wide selection of fine Italian wines.
A great and fun fact is that the restaurant offers their pasta dishes on Wednesdays for 50% off, so keep that in mind!
Their most popular and tastiest dishes include shrimp carbonara, lobster bucatini, traditional clams and linguini, and rigatoni bolognese.
The restaurant is open daily from 5–10 pm, and happy hour at the bar runs from 5–7 pm.
Clear Space Theater Company
The Clear Space Theater Company is home to performing arts shows, mostly Broadway performances by adults, and even hosts classes for munchkins aged 3-7 who want to know what it's like to be in the spotlight!
The Broadway Bound classes are taught by industry professionals to those who wish to enrich their lives through the performing arts and develop their skills in dancing, singing, acting, and even voice classes.
The class also covers life skills and helps students with public speaking, teaching them to be confident and learn the importance of treasuring their inner wisdom and strength.
Aside from classes, you can easily watch and enjoy good musicals such as "Grease," "9 to 5," "The Submission," and many other shows. General admission fees usually cost $20 and up.
Delaware Seashore State Park
Delaware Seashore State Park covers 2,825 acres and is a major attraction for millions of visitors who mostly come to the Delaware beaches to indulge in water activities.
The park has around 6 miles of shoreline between the Atlantic Ocean, Rehoboth Bay, and the Indian River Bay and offers various activities such as swimming, sunbathing, and even water skiing.
Fishing and boating are also provided at the sea park. A beach located to the north of the Indian River Inlet offers windsurfing and sailing, and some areas of the bays even allow clamming and crabbing.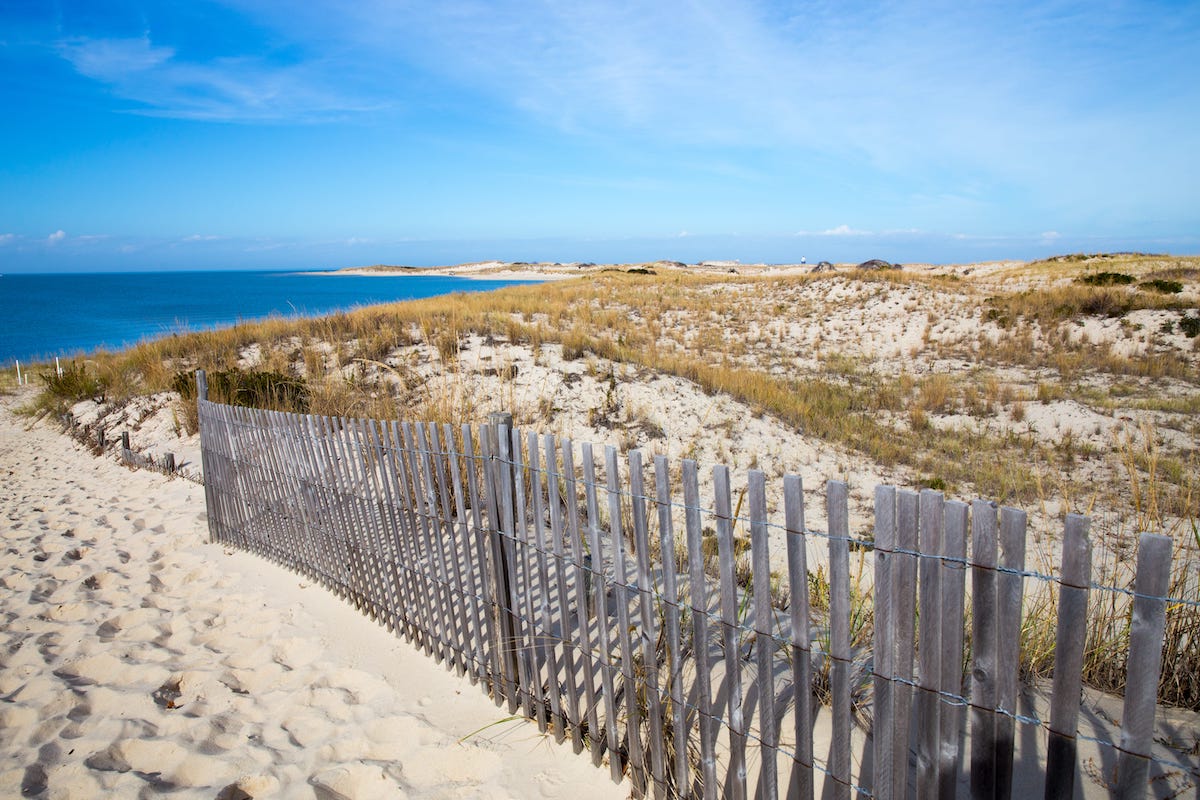 The park has locations for camping, paddling, viewing the Delaware Seashore scenery from the bridge, and exploring Burton's Island, which is famous for its changing scenery.
Surfers can also ride the waves at the North Inlet Day Area beach after sunset. Day pass tickets cost only $4 for Delaware registered vehicles, and out-of-state registered cars are $8 for the day.
DelMarVa Board Sport Adventures
Paddle boarding is a top-notch summer adventure that thousands of tourists enjoy doing in the summer. And you can do just that with DelMarVa Board Sport Adventures!
Located in Rehoboth Beach and Dewey Beach, offering various services aside from paddling, such as kayaking, windsurfing, winging, and even private group adventures.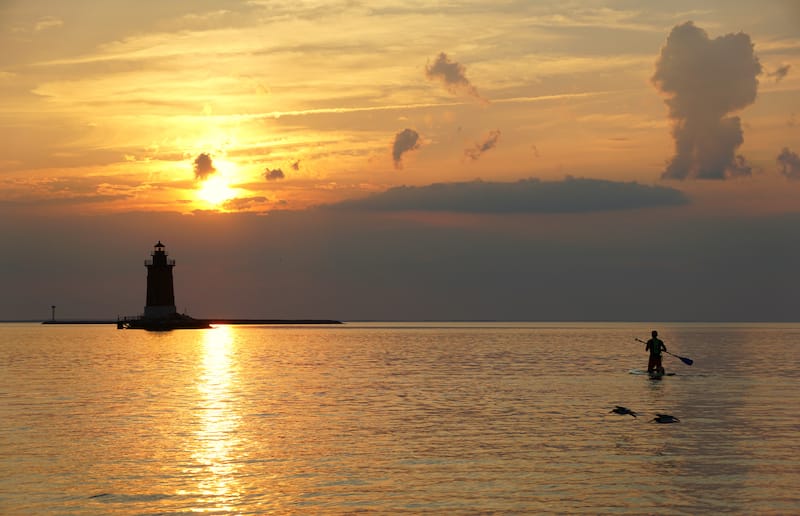 Paddle boards can be rented, costing $29/hour, depending on how long you stay on the water. Kayaks can be rented, and visitors also have the option to take lessons or even take guided tours that only cost $49.
An activity many people will surely like and benefit from is Peace on the Water, which allows anyone suffering from emotional trauma or low mental health to paddle on the water within a group and instructor and feel the presence of the wind and sun.
Donations of $30 and up are welcome.
Rehoboth Beach & Boardwalk
An area of 2.7 miles, Rehoboth Beach & Boardwalk is undoubtedly an area worth exploring and spending many hours at. It is one of the town's prides and joys!
The beach is situated along the Atlantic Ocean in southern Delaware. It is an excellent destination for people of all ages, offering summer holiday events, family-friendly activities, and many delicious dining spots.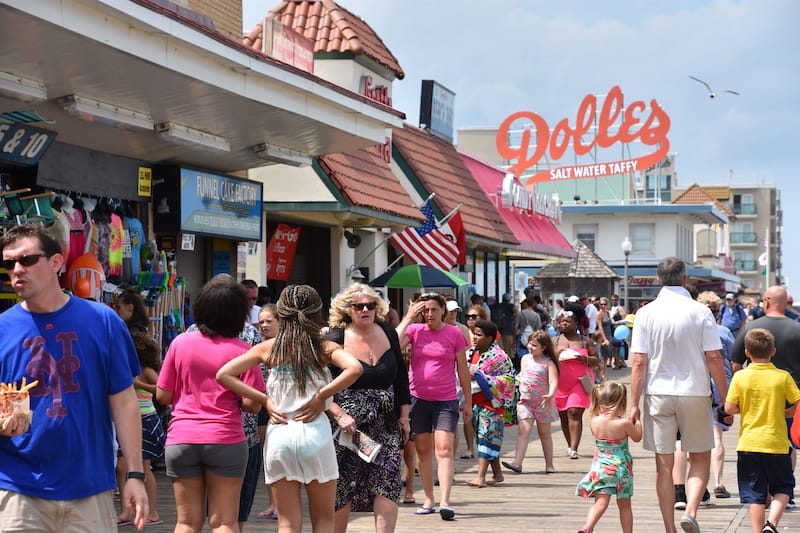 Visitors can enjoy an extensive range of entertainment and activities such as spas and wellness, boat tours and water sports, nightlife at various clubs and bars, viewing landmarks and sites, and even spending time in nature as there are parks along the beach․
There are three different water and amusement parks, which are extremely fun and enjoyable, especially in the summertime, and five different educational museums for art lovers.
The beach offers parking spots, which cost $3/hour for parking meters.
Indian River Marina
This river is more of an estuary, approximately 15 miles long, located in Southern Delaware, named after a Native American reservation that used to be in the upper reach area.
Visitors and tourists can enjoy various activities at Indian River Marina, such as an enchanting walk around the harbor, taking a boat tour where you can sightsee and fish if you'd like to, and dining at the tropical restaurant that overlooks the bay.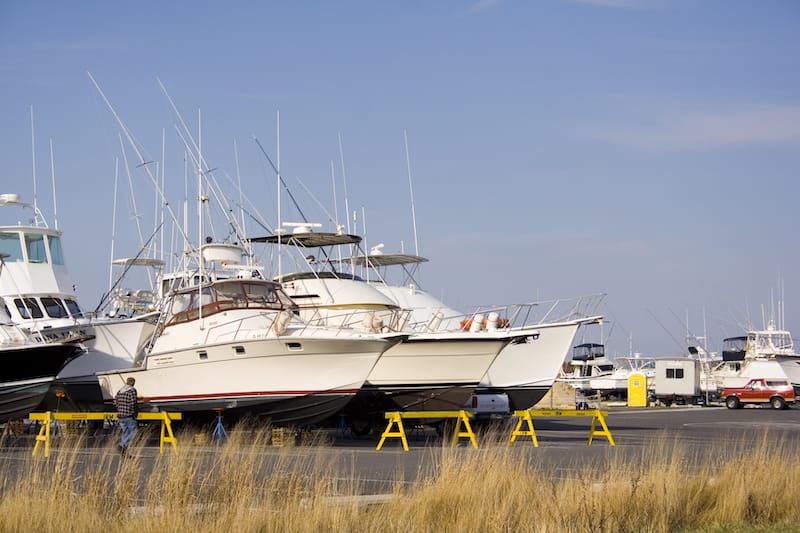 The marina boasts 294 slips with a floating dock system and 154 indoor dry boat storage spots. It is notable for its exceptional customer service and is home to Delaware's premier charter fishing fleet.
Those who'd like to spend a weekend or a few days can rent waterfront cottages less than half a mile from the beach, with stunning views, a fresh seafood market nearby, and a local bar/restaurant.
Junction and the Breakwater Trail
An almost 6-mile trail from Lewes to Rehoboth is a perfect location for hiking, trailing, enjoying long walks in nature, and biking.
The trail surface is somewhat mixed but is easy enough for almost anyone, no matter what physical activity level they are at in their life.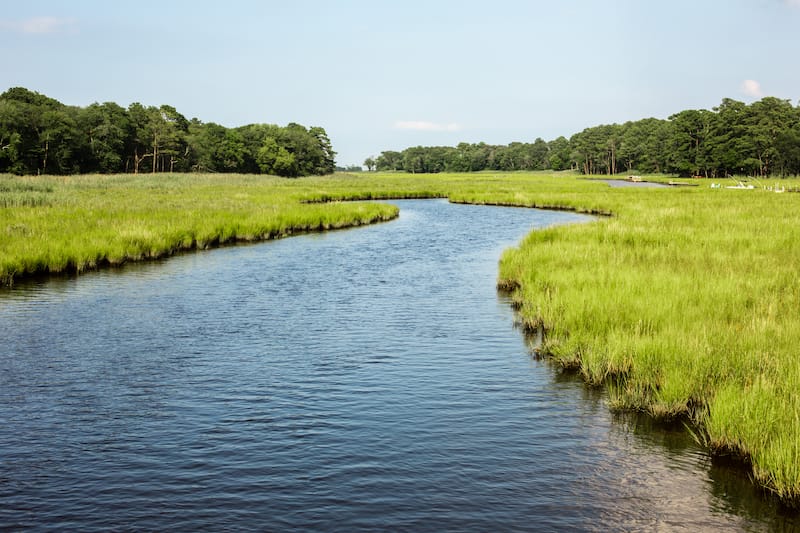 The trail includes an 80-foot-long railroad bridge that crosses Holland Glade, which leads to an incredible view of the marshes and a World War II observation tower near Cape Henlopen State Park.
The total distance from the start at Gills Neck Road is 7 miles to Rehoboth, which then connects to the Georgetown-Lewes Trail.
Parking with trail access is available at a nearby high school, and cyclists can also park their bikes at the corner of Gills Neck and Savannah Road.
Midway Speedway Park
Midway Speedway Park is next to the Midway shopping center in Rehoboth Beach, across from the midway Tanger Outlets.
Visitors can enjoy various attractions and rides here, such as miniature golf with 18-hole locations, 10 styles of go-karts racing on 5 different tracks, bumper boating on the water with water guns to ensure a fun and wet time, and, of course, a water park with pools, attractions, waterslides, and even a lazy river.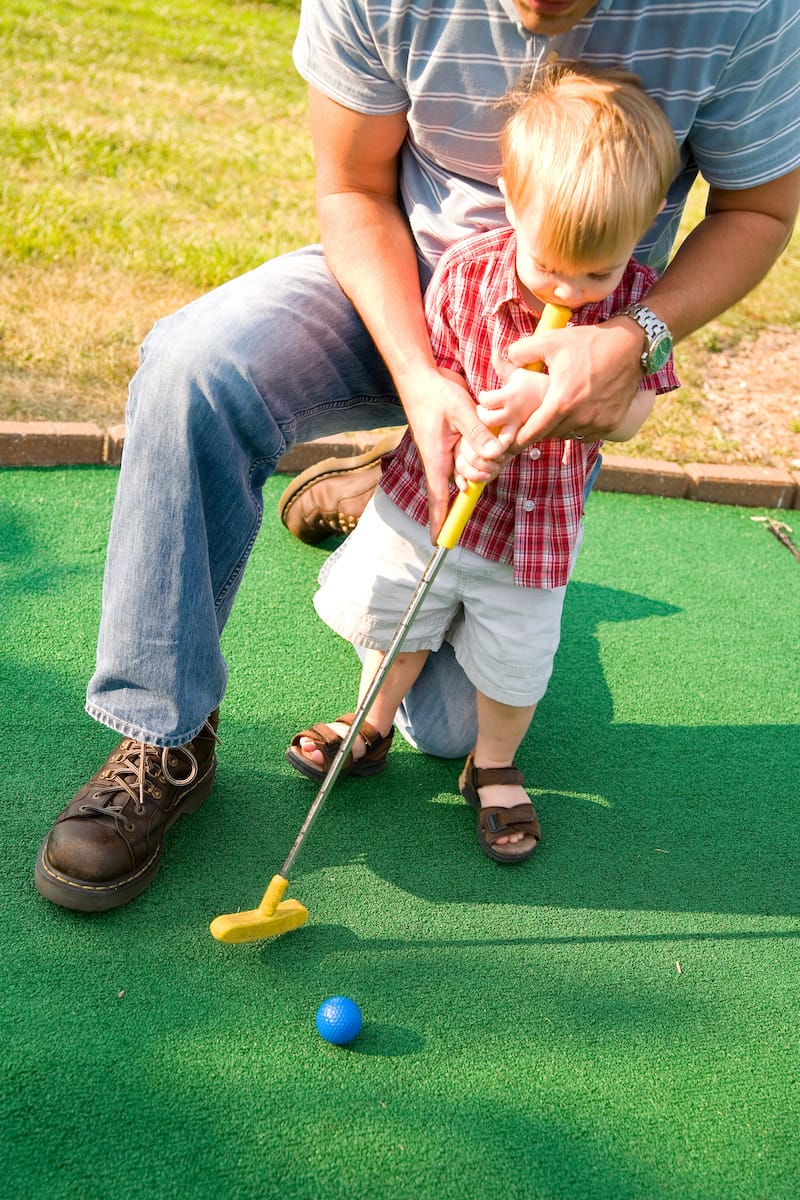 This is also an excellent spot for a birthday party celebration, bachelorette/bachelor party, or any kind of solo or group event to enjoy, especially in the summer. You can even host corporate parties or a retreat with your colleagues!
Rehoboth Beach Bandstand
The Rehoboth Beach Bandstand is a fantastic choice to enjoy music while roaming the beach or during a dinner break.
A wide range of musical performances is performed on different days of the week for free. If you want to enjoy live music a few steps away from the beach, then be there in the summer, usually on Fridays, Saturdays, and Sundays from 8 pm to 10 pm.
Most performances last at least 75-90 minutes, so make sure to put aside some time to be entertained and groove to the beats.
A great benefit is that it's family-friendly since the venue doesn't allow music that includes profanity or other inappropriate lyrics.
All genres are welcome, so it's highly likely anyone with a specific taste will have a great time.
Henlopen City Oyster House
Seafood lovers rejoice! Delicious fresh oysters are in such high demand that this restaurant doesn't even take reservations.
If you want to feast at Henlopen City Oyster House, then you must be willing to simply add your name to the waitlist and pray that you'll be texted for an open table as soon as possible.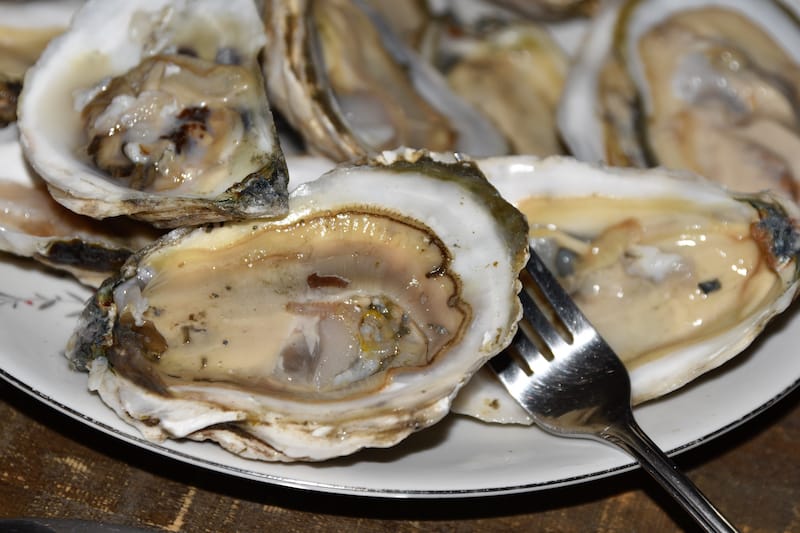 Located right on 50 Wilmington Avenue, a few steps away from the beach, this restaurant offers a wide selection of fresh seafood, salads, soups, caviar, cheese boards, appetizers, sandwiches, draft beer, and a variety of wines and whatnot.
The restaurant is open 7 days a week at 4 pm Monday through Thursday and at 3 pm Friday through Sunday. Please note that there is no children's menu or high-top chairs for babies and toddlers!
You also have the option to take your food and drinks with you and eat outside the venue.
Iron Hill Brewery
Iron Hill Brewery is a chain in the Northeast and the Mid-Atlantic US where you can enjoy a fine selection of beers and delicious food.
It has quite an interesting backstory – it was established during the Revolutionary War when a fierce battle was fought upon Iron Hill and was named specifically to symbolize what the soldiers fought for right on that very hill!
The brewery in Rehoboth Beach is located on the coastal highway and is open Monday-Friday from 11:30 to 11 pm!
Iron Hill Brewery offers tables for up to 8 people each and even private parties if a particular celebration occurs. Make sure you reserve your spot in advance, as it can get quite crowded.
It's not the friendliest place for kids as they don't offer high-top chairs, so keep that in mind. You can also order your take-out in advance and have them make your party trays.
Rehoboth Art League
One of the many fun activities one can enjoy in this beach area is to visit an art league such as the one at the Rehoboth Art Center.
With more than 1,000 pieces of artwork by different artists, the Rehoboth Art League center is home to others who share their love and passion for all the finer things in life.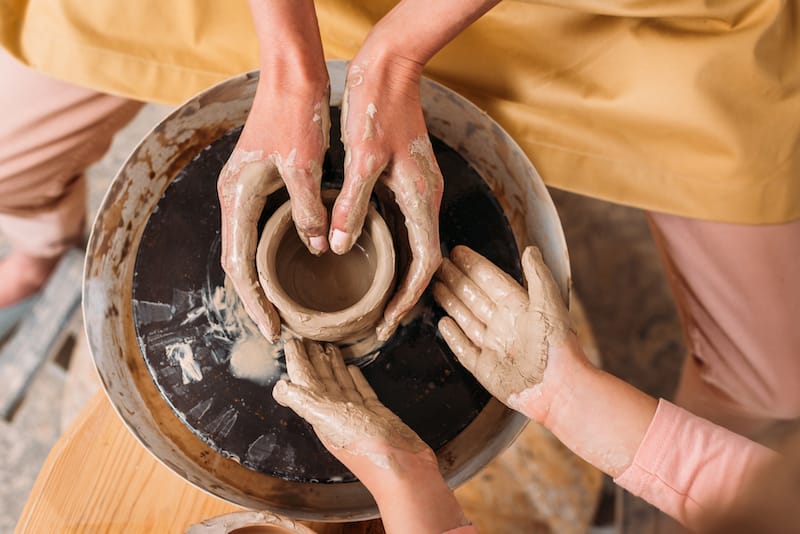 Twenty solo and group exhibitions are hosted annually, so you must check their online calendar to catch a show that interests you most. There are art classes for teens and adults, children, catalog classes, and even summer camps.
These classes teach and/or improve one's ability in watercolor, sketching, drawing, ceramics, and event photography.
The teachers are all highly professional and help students develop a diverse set of skills. Tuition fees based on specific classes range from $25 and up.
Funland
What started as a picnic park when it was first established in the summer of 1961, then turned into an attraction park offering a variety of games, rides, and activities.
At Funland, there are more than 15 rides for children and adults and 11 midway games such as air hockey, ping pong, bowling, skee ball, goblet toss, and much more.
Located right on Delaware Avenue near the beach, it's perfect for having some fun if you're tired of only being in the water.
A good thing to know is that reservations aren't required, so you can pay on the spot and ride the attractions! Entrance is free.
However, you must purchase ride tickets separately. A great deal the park offers is an unlimited ride ticket book for just $23 if you stay there from 1–4:30 pm.
Funland has a height measurement system for the rides with a minimum height of 34″, so please keep that in mind before visiting! You can also host celebrations here by reserving in advance.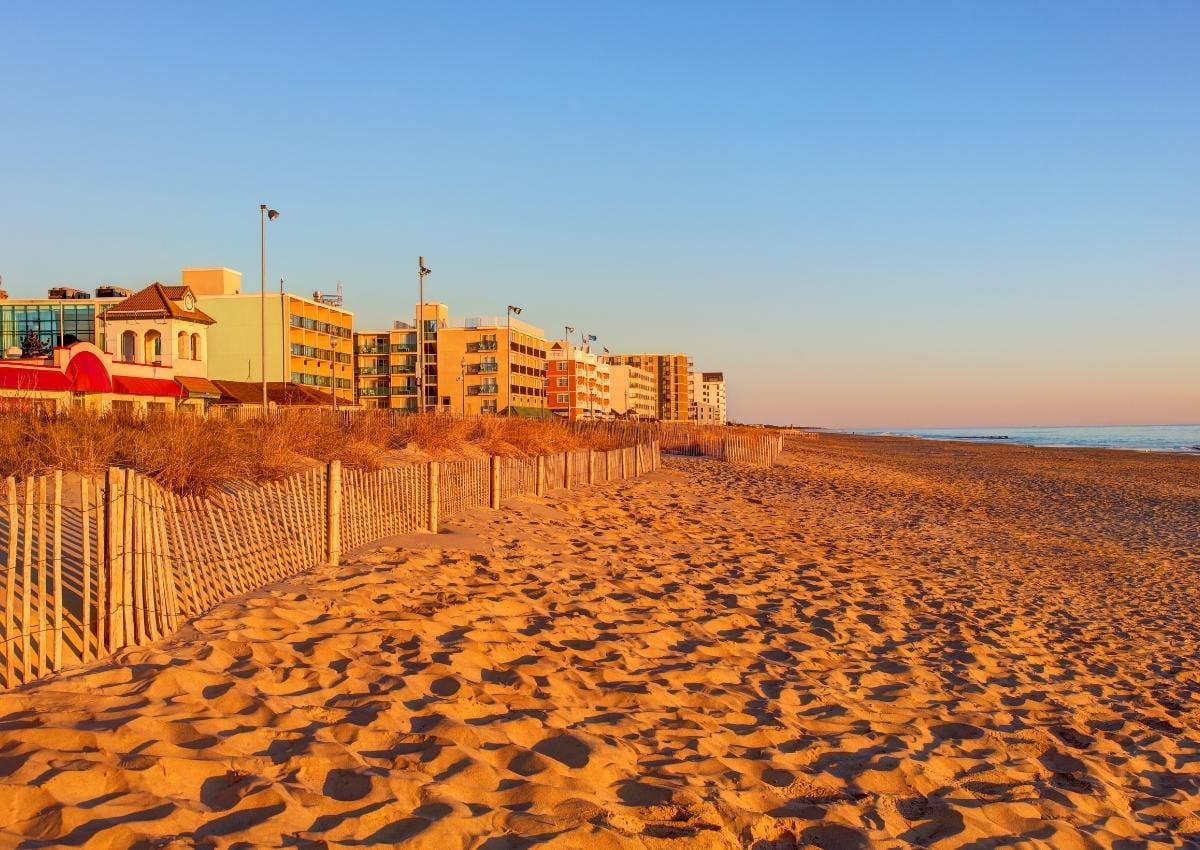 Where to Stay in Rehoboth Beach
You will find several options for great places to stay in Rehoboth Beach! These are some of our top oceanside picks!
More Mid-Atlantic & Delaware Travel Guides
Pin this Rehoboth Beach Things to Do Guide