Delaware is not one of the first places people tend to include on their travel bucket lists, but it's definitely worth a visit, especially if you're looking for a Mid-Atlantic road trip!
These are the best small towns in Delaware, including coastal towns and ones a bit off-the-path. We also included some cities on here because Delaware stays relatively off the path and some of the smaller cities deserve love too!
The state does not charge any state tax, making it the perfect spot to do some shopping. And, despite its tiny size, Delaware has tons to offer and is an easy day trip from Baltimore, Philly, and beyond!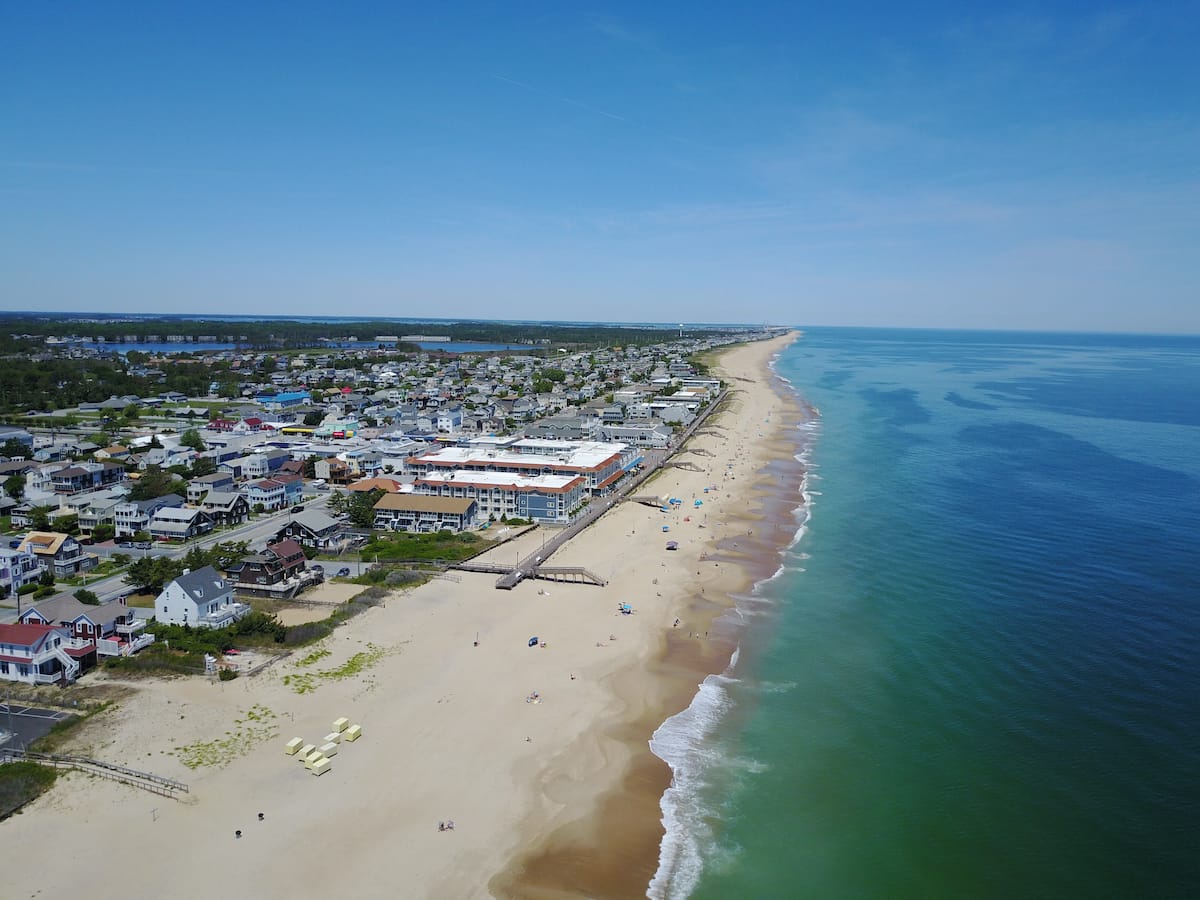 From beaches to museums to parks and more, Delaware is sure to have something for everyone. Rehoboth Beach, in particular, is considered to be "The Nation's Summer Capital" due to how popular it is among visitors.
Here is a list of Delaware small towns that we think you'll love if you make it to the state!
Best Small towns in Delaware
1. Laurel
Laurel is a tiny historic town located near Broad Creek. Surrounded by various ponds and parks, the community boasts breathtaking natural beauty scenery. Once, it was a Native American settlement called Nanticoke.
The current town was established in 1802 and became a potato farming area.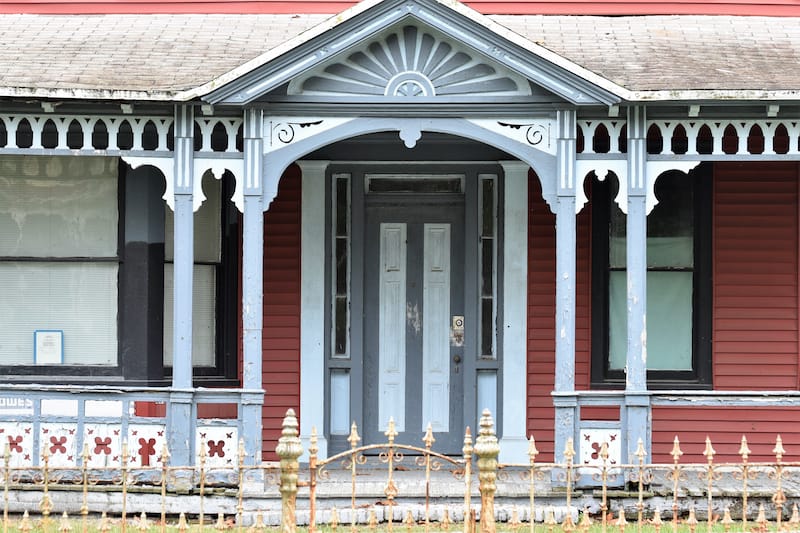 Visitors can see many historic buildings, such as the Chipman Potato House, Ross Point School, Spring Garden, and Old Christ Church.
Laurel is famous for its numerous ponds, including Chipman's Pond and Tussock Pond. Also, hit the Trap Pond's Loblolly Trail to explore the magnificent area.
2. Dewey Beach
The small Delaware coast town of Dewey Beach is known for great beaches, exciting nightlife, nearby nature reserves, and state parks.
In summer, the town hosts plenty of activities from bonfires to outdoor movies. It truly is one of the best Delaware beaches!
Enjoy seafood offered at local restaurants, spend an evening at one of the nightclubs or bars, have a shopping trip at locally run stores, boutiques.
Don't miss a weekend of concerts during the Dewey Beach Music Conference organized in late September. Relax in the tranquil atmosphere of Delaware Seashore State Park, a few minutes south of Dewey Beach.
3. Milton
Milton is a small, vibrant town that is beloved for many things. A must-visit site is the Dogfish Head Craft Brewery. It's not just a brewery but includes a tasting room, distillery, a fish finder, brewery tours, restaurants, and even an inn.
Follow the history of the town at the Milton Historical Society, focused on the perseverance of local heritage.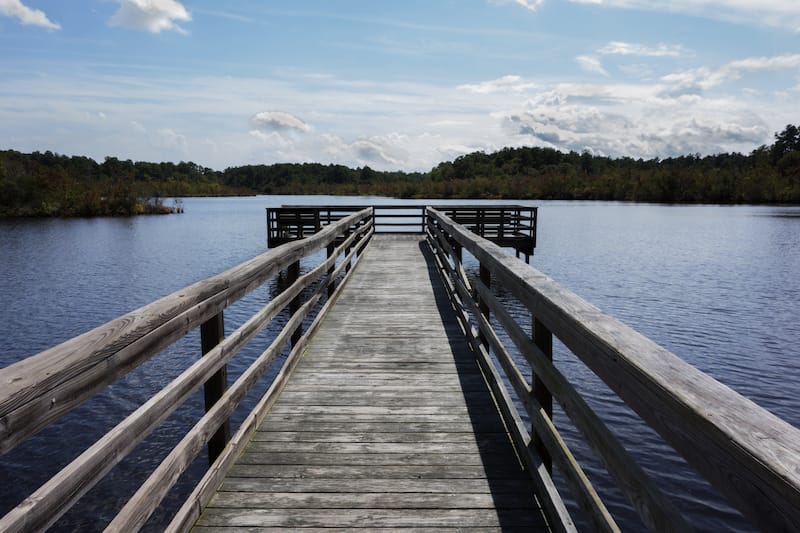 Travelers must check out the Frantic Frets Music Store and Antique Shop to see a variety of second-hand musical instruments and meet music enthusiasts.
In addition, stop at Irish Eyes, which offers traditional Irish food and draft beer.
4. Millsboro
Located along the banks of the Indian River, Millsboro boasts natural beauty, many attractions, and rich history. Stroll through the attractive downtown packed with boutiques, antique shops, restaurants, and cafes.
Explore the town's past by visiting its historical sites. Visit the Nanticoke Indian Museum and Indian River Lifesaving Station Museum to learn more about the town's history.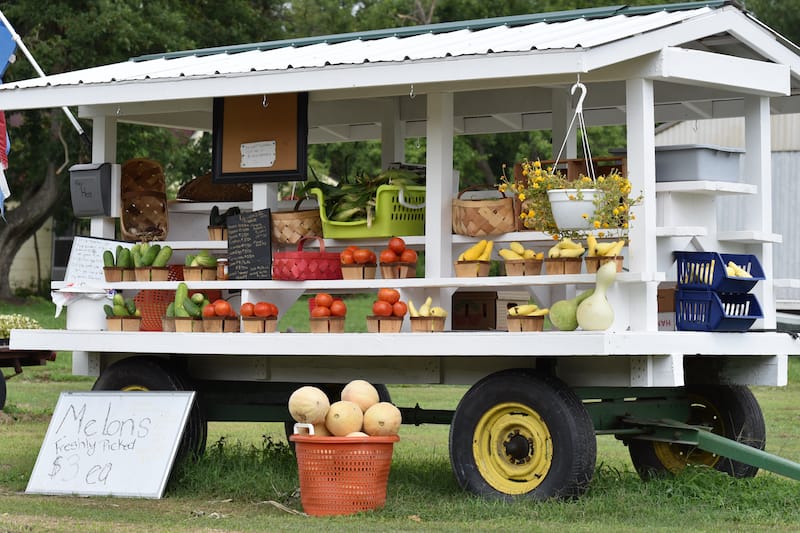 Looking for adventures? Visit Thunder Lagoon Waterpark, the Edward H. McCabe Nature Preserve, and Cupola Park.
Try homemade Italian dishes at Millsboro Pizza Palace and stop at 2nd Time Designs to see unique metal sculptures made from recycled materials.
5. Wyoming
Wyoming is a charming town widely known for its strong roots in farming. Nicknamed the best little town in Delaware, Wyoming offers shopping opportunities, lovely parks, and a range of local events.
The most popular site is Fifer's Orchards, a farm and country store where visitors can pick up fresh products and enjoy homemade pastries.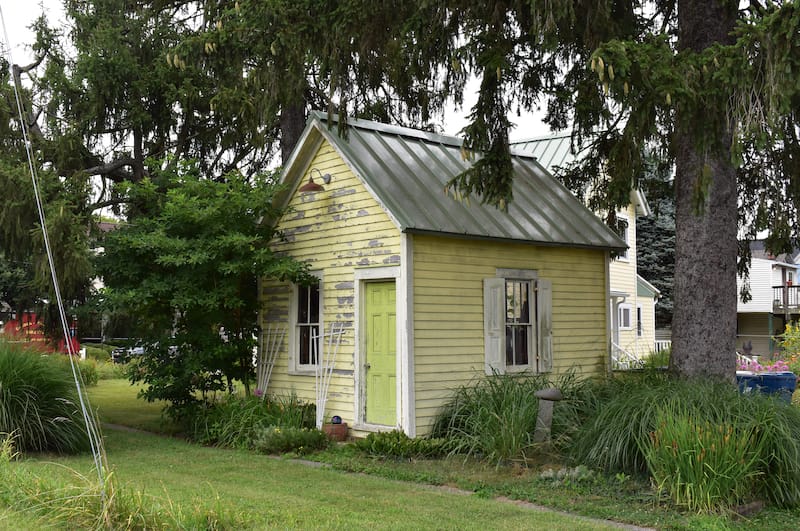 Try to catch the Wyoming Peach Festival, which takes place every August and offers homemade peach ice cream and pageants. In addition, stop at Simply Charming for antiques and vintage finds.
6. Odessa
The historical village of the 18th-century was known as Cantwell's Bridge. It played an important role in commercial life along the Delaware River and served as a bustling shipping port.
Today, visitors can stroll along the streets of Odessa and admire 18th and 19th-century architecture. The most remarkable sites make up the Historic Odessa Foundation and are a must-see for travelers.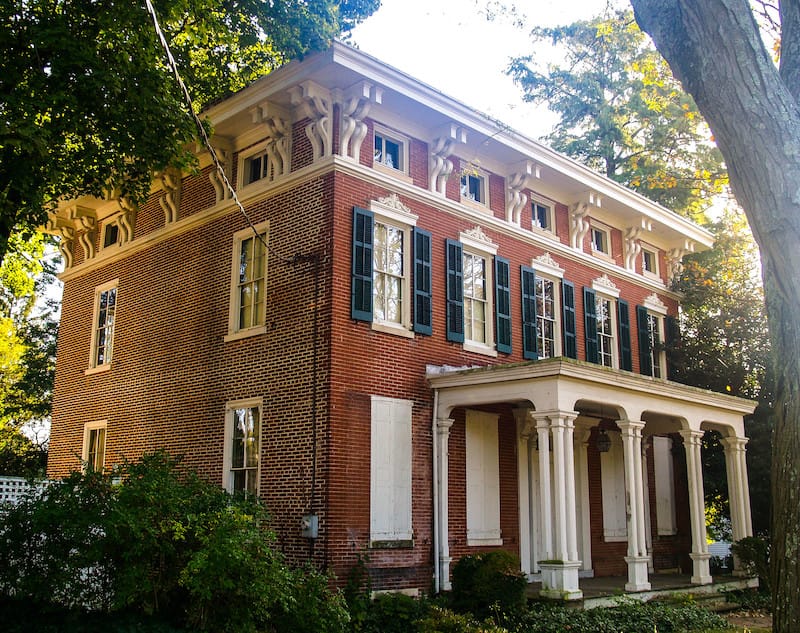 Check out Corbit-Sharp House, 1700 Collins-Sharp House, 1853 Odessa Bank, 1769 Wilson-Warner House, and 1822 Cantwell's Tavern.
7. Bethel
Located along the banks of the Nanticoke River, Bethel was a significant 19th-century ship-building center. It was founded in 1795 and included on the National Register of Historic Places in 1975.
Visitors can see the evidence of its vibrant past by walking through the beautiful Bethel Maritime Museum. Here, you can learn about how famous tugboats and ships were built and enjoy permanent exhibitions and rotating displays.
While in town, stop by Jeff's Greenhouses & Gift Shop, offering 19 greenhouses filled with plants for every season.
8. Bethany Beach
Family-friendly entertainment and adventures await you in Bethany Beach. To start, be sure to spend a day on the water and sink your toes into the sand.
Next, take a walk along the Bethany Beach Boardwalk full of shops, restaurants, and attractions. Explore the old-fashioned atmosphere and enjoy live music.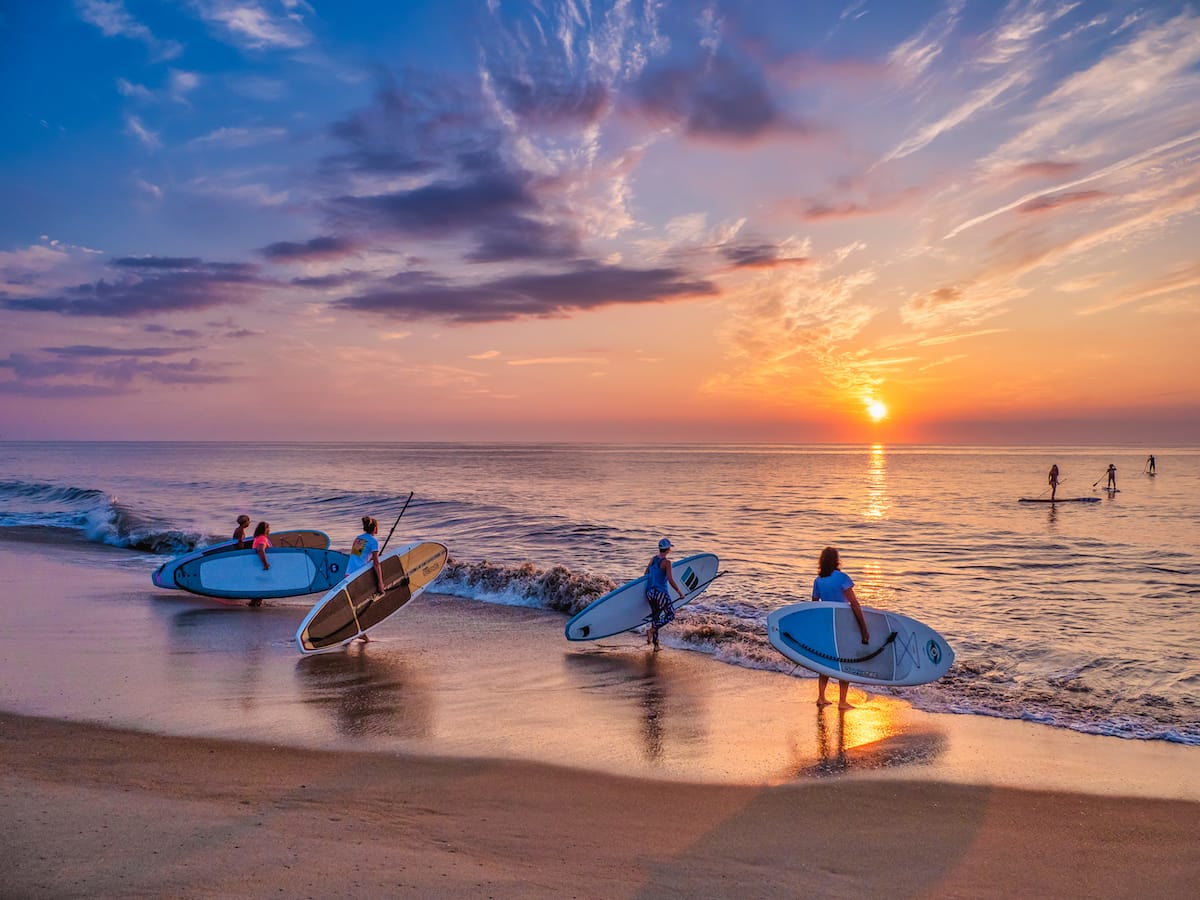 Head to Fenwick Island State Park, offering plenty of fun activities from horseback riding to kayaking. Bethany Beach also boasts several bars with outdoor patios where visitors can relish locally brewed craft beer.
Don't forget to try a delicious meal at one of the town's restaurants with a stunning ocean view.
9. Delaware City
Dive into the peaceful atmosphere of Delaware City, a riverside town, and explore its quiet streets with shops and restaurants. Take a ferry to Pea Patch Island and have a tour at Fort Delaware State Park.
Check out the famous haunted spots and become a ghost hunter for a night. Join the Chesapeake and Delaware Canal Trail and make a perfect hiking or biking adventure.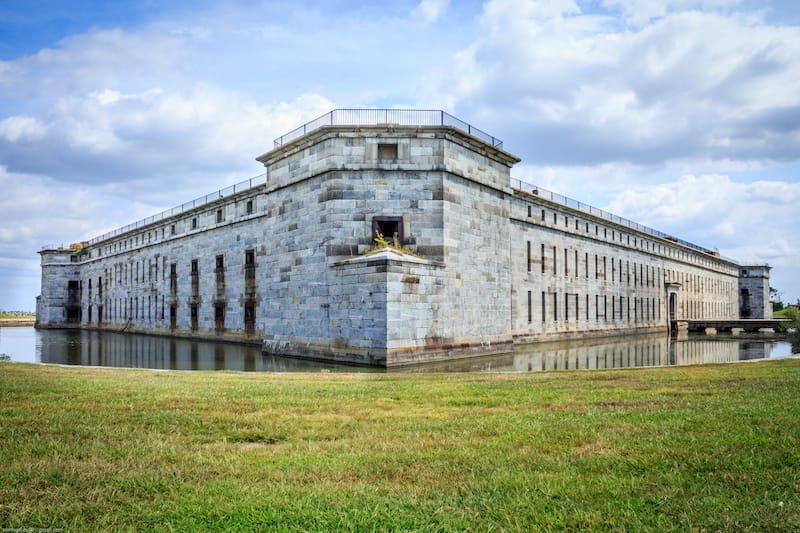 Visit Forged Creations, a working blacksmith shop, and a museum. To check out local flavors, head to Crabby Dick's and the Ice Cream Parlor.
10. Seaford
Check out amazing beaches, historic sites, and outdoor recreation options in the small Delaware town of Seaford.
The Seaford Museum is the right place to start your trip. See some of the exciting collections of artifacts related to the area's history, culture, and economy.
You can also see the impressive architecture of the Ross Mansion and Plantation and explore its exhibitions and memorabilia covering the life of inhabitants, as well as some important events of that time.
Take a break and stop at Davellis Bagel Café, offering home-style food alongside a lovely environment.
11. Arden
Arden offers a unique and memorable day trip to its guests. When in the area, stop by Arden Craft Shop Museum, focusing on the local history and culture.
The next destination is the Arden Gild Hall. It brings together the local community and hosts various events and concerts. Find your inner peace at the Labyrinth of the Ardens, a 7-circuit labyrinth where locals come to meditate.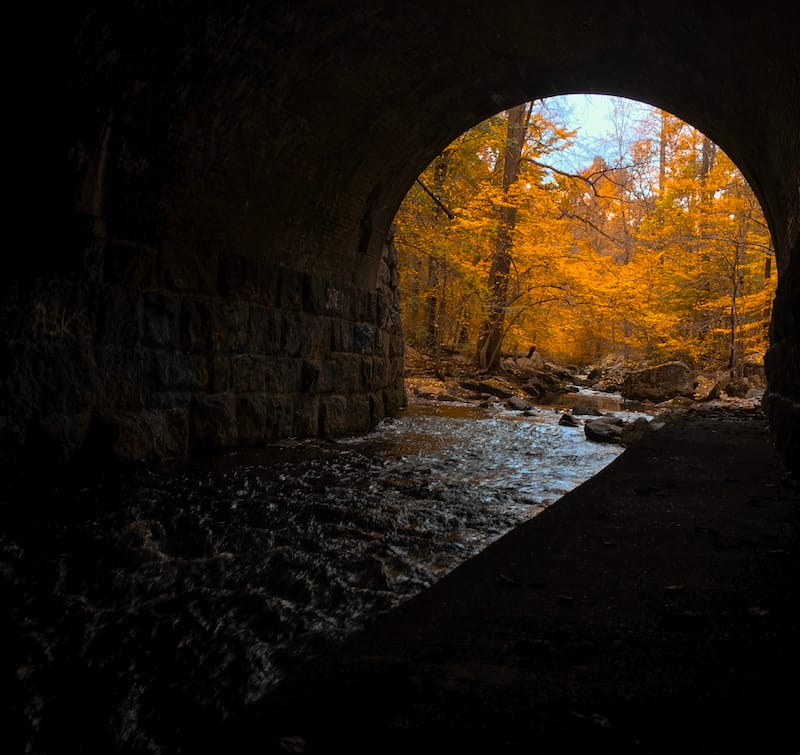 Check out the local outdoor theater, which has been providing performances for almost a hundred years, and visit Oddporium Cabinet of Curiosities to explore some bizarre items.
12. Bowers
Bowers is another small town in Delaware with great opportunities. It's known for great water sport options, ecotourism, delicious seafood, shops, and museums.
A popular attraction of the area is the Bowers Beach Maritime Museum. The site houses a wide range of artifacts detailing early life in Bowers Beach.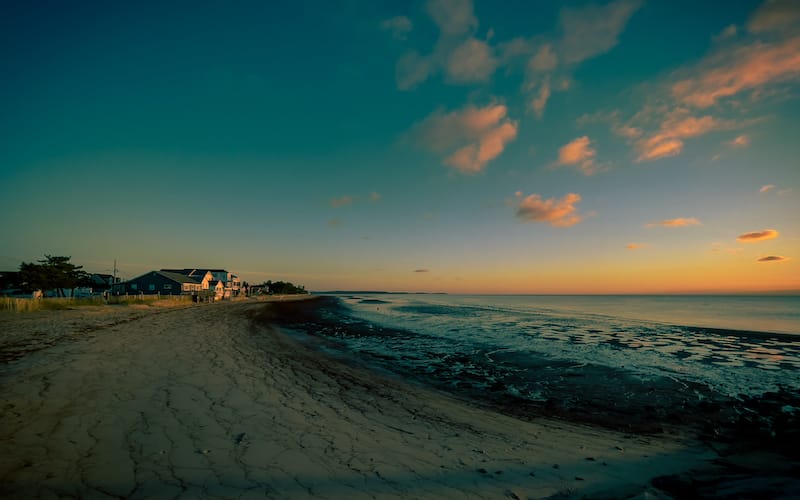 Bowers offers all kinds of nature sports, such as fishing, kayaking, cycling, and paddle boarding, and you can certainly have a memorable day here.
To explore more attractions, historic sites, and peaceful beaches, check out the Bayshore Byway, which connects Bowers to other Delaware Quaint Villages.
13. Rehoboth Beach
Rehoboth Beach is a popular family vacation destination with a 30-mile coastline, manicured walking trails, great restaurants, attractions, and gorgeous scenery.
The best scenic venue in the town is Rehoboth Beach and Boardwalk, featuring family entertainment, shops, restaurants, and open-air concerts.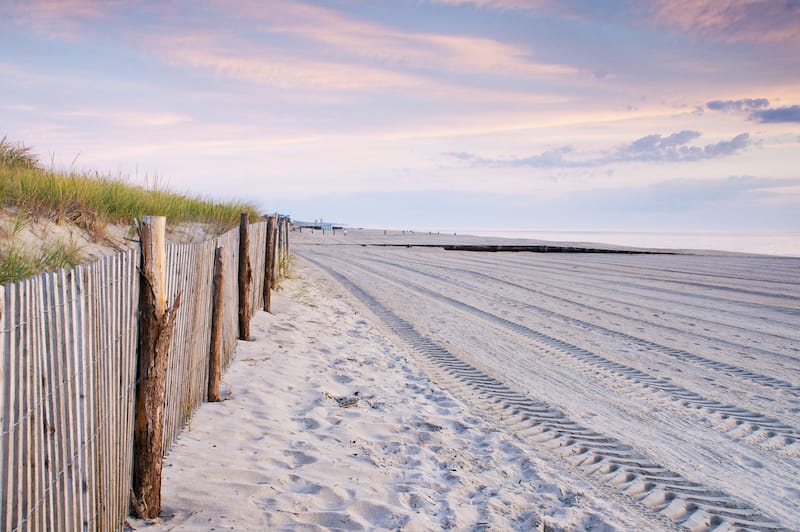 To discover the area, visitors can check out one of the numerous trails, like Gordons Pond or Junction and Breakwater Trail.
Delaware Seashore State Park is a gem for swimming and sunbathing enthusiasts offering bathhouses, chairs, umbrellas, and snacks.
Rehoboth Beach boasts the largest water park in Delaware, Jungle Jim's, featuring water slides, a wave park, an activity pool, and a kiddie pool.
Travelers can also check out local history at the Indian River Life-Saving Station and Rehoboth Beach Museum.
14. Kitts Hummock
This little community provides a peaceful atmosphere for its guests. In the late 1800s, a tavern and a hotel were built in the area. People used to come here to escape the heat.
Today, Kitts Hummock is a registered horseshoe crab sanctuary. Travelers can watch the beach covered with thousands of crabs. A popular recreational activity in the beach area is fishing.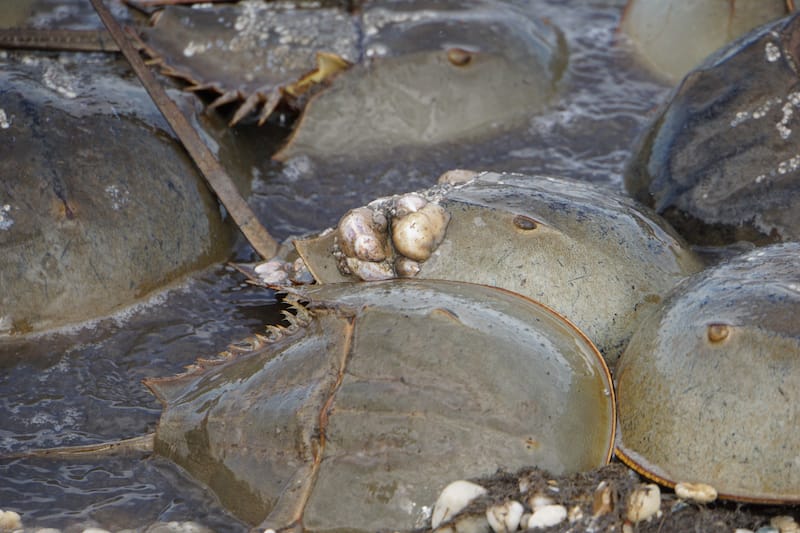 Trout, croaker, flounder, spot, bluefish, striped bass, and even large black drum can be caught from the beach. The beach is also a great place to launch your kayak or SUP.
15. Smyrna
Smyrna features plenty of attractions despite its small size. Explore the historic downtown of Smyrna, covering nearly 500 buildings. The Old Town Hall, original jail, and historical fire department are the most visited sites.
This thriving area is also packed with shops and restaurants. Your trip will be incomplete without visiting the Smyrna Museum, which has exhibits of historical documents and vintage clothes.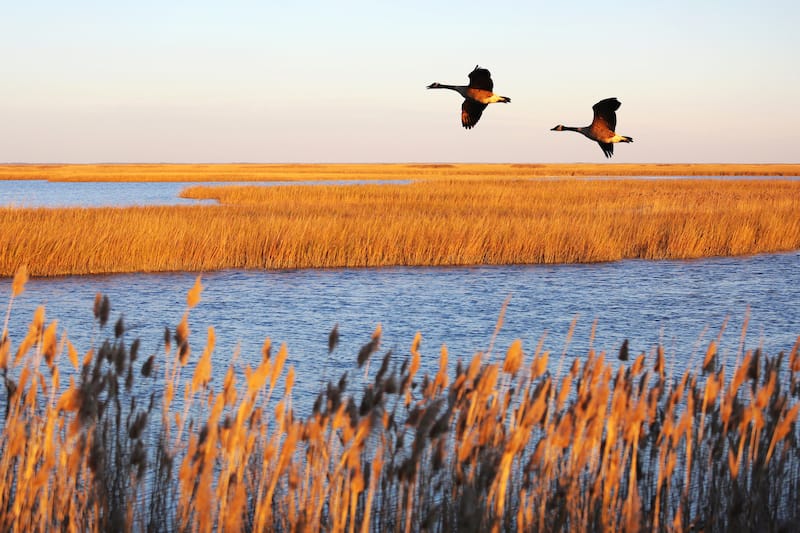 To spend an unforgettable evening, the Smyrna Opera House is the perfect spot. You'll find a classical music venue and an art gallery here.
Smyrna is also well-known for its world-class distilleries and breweries, so be sure to check out Painted Stave Distilling and the Blue Earl Brewing Company.
16. Milford
Milford is situated in such a convenient location, providing easy access to the state's most attractions. It boasts numerous festivals, historical sites, and options for dining and lodging.
The colorful festivals in this town also must not be missed. Some of them include the Bug & Bud Festival, Riverwalk Freedom Festival, Ladybug Music Festival, and the Milford Community Parade.
When in town, you should also check out the Milford Art District, Abbott's Mill Nature Center, Milford Museum, and Milford's Vinyard Shipyard. Those who love quality beer will be sure to enjoy Mispillion River Brewing Company.
17. Hockessin
Hockessin is situated in northeastern Delaware and boasts several large state parks. Not far from downtown, you can check out Swift Memorial Park and enjoy many trails, ball fields, and wide-open spaces perfect for strolls or family picnics.
Brandywine Creek State Park and Delaware Park are also perfect options for outdoor activities.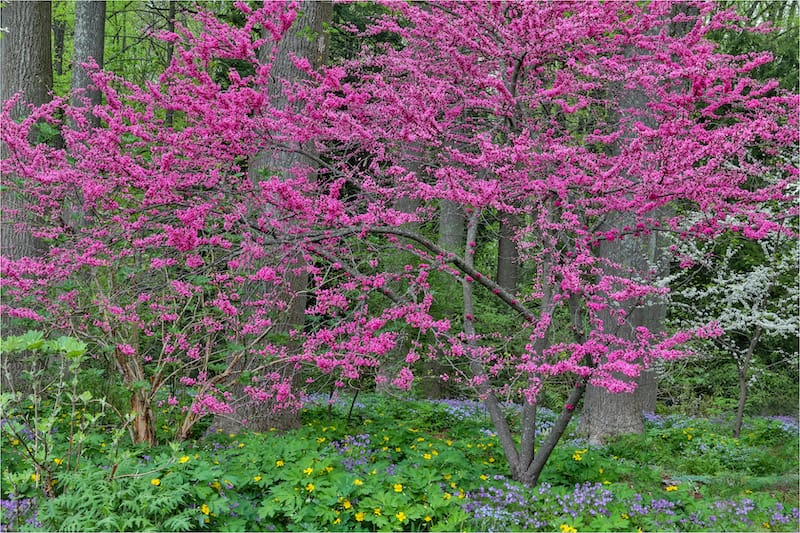 Other Hockessin attractions include Dew Point Brewing Company, the Well Coffeehouse and Marketplace, and Harvest Market Natural Foods.
In town, visitors will find great restaurants offering fresh local food. Favorites among visitors are Back Burner and Lettie's Kitchen.
18. Lewes
The small town of Lewes attracts tourists from all over the Mid-Atlantic region due to its proximity to the state's most prominent beach resorts and state parks.
Check out the area's top recreational destination, Cape Henlopen State Park. Be sure to also visit Lewes' Cannonball House, full of unique exhibits, and Zwaanendael Museum, which has displays of maritime culture.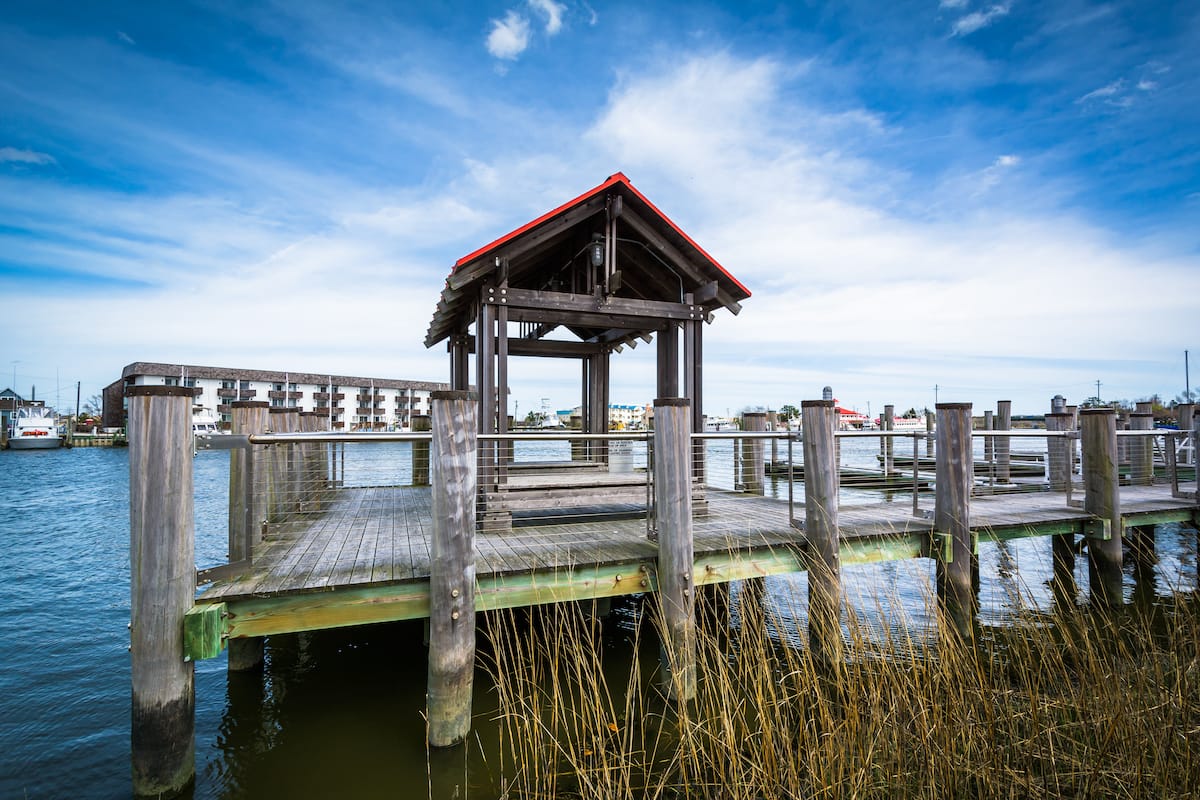 Young travelers will like Pirates of Lewes, a great attraction providing tours with water fights, treasure-hunts, and sing-alongs.
In addition, visit Lightship Overfalls, dating back to the 19th century and serving as a moveable lighthouse.
19. New Castle
New Castle boasts a rich historical background and is a quiet retreat for travelers. History can be seen in every corner of the town.
Check out the Old Dutch House, Amstel House, George Read House, and the First State National Historic Park.
Explore the natural surroundings of Battery Park, offering playgrounds, picnic areas, and basketball courts. Try traditional flavors at Jessop's Tavern, located in a historic building dating back to the 1700s.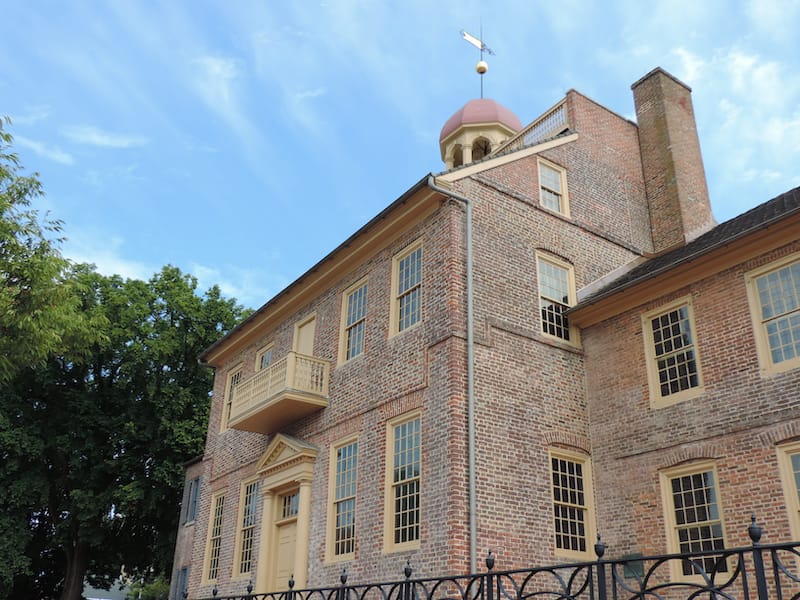 Another unique site to see is Farmer's Market, where visitors can find almost anything, including Amish cuisine, Lancaster county meat, fresh produce, Italian pizza, and baked goods.
Did we miss any of the best small towns in Delaware on this list? Let us know the coolest Delaware small towns and cities that aren't on here. Thanks!
More Delmarva Travel Guides
Pin this Delaware Small Towns Guide