When most people imagine their winter vacation, their first instinct isn't to go to the beach.
But if you've been trying to find the right destination for your winter break, then visiting Virginia Beach in winter is the place to be!
Are you planning your trip to Virginia Beach last minute?
If you're traveling to VA Beach last minute, you want to ensure you have lodging and tours ahead of time! Below are some of our top picks in town!
Best Hotels in Virginia Beach (including oceanfront options!):
Top Tours in Virginia Beach:
Sunset Dolphin Kayak Tours (Top rated!)
Virginia Beach Indoor Skydiving (Popular tour!)
🚗 Looking for the best way to get around VA? Click here to check rental car rates for Virginia!
Although Virginia Beach isn't too warm in the winter, you can still find a lot of great activities to participate in along the way.
With everything from distilleries to delicious restaurants, fresh food, and winter hikes, Virginia Beach can prove to be one of the best destinations to enjoy this winter.
Best of all, VA Beach is perfect for people of all ages and interests, so you can certainly visit with your family, friends, significant other, or even on your own!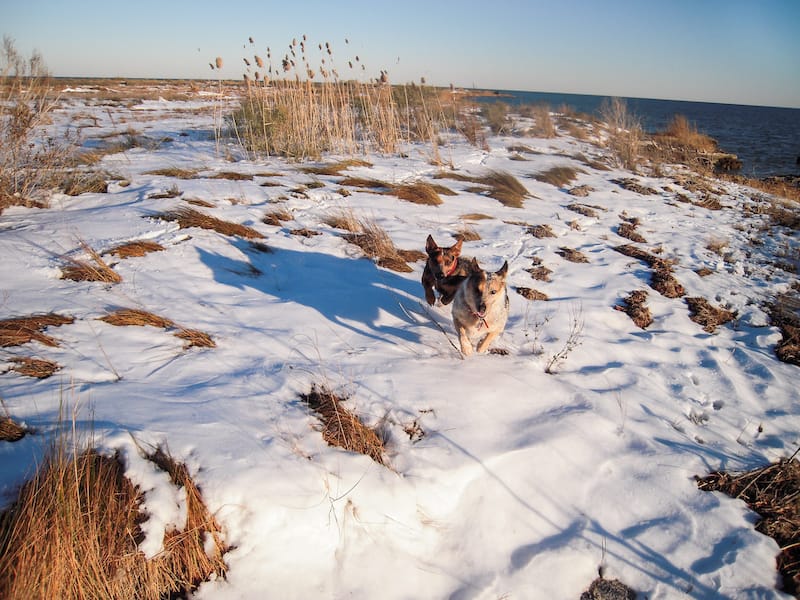 In this article, we'll tell you everything you need to know about visiting Virginia Beach, including the best places to visit and how to prepare for the weather.
Winter Weather in Virginia Beach
The winters in Virginia Beach are usually cold and windy. The cold season starts from December and lasts until March, and daily high temperatures are below 57°F.
The coldest month of the year is January, with an average low temperature of 35°F and a high of 50°F. The snowiest period of the year covers almost two months from January to February, with a snowfall of at least 1.0 inches.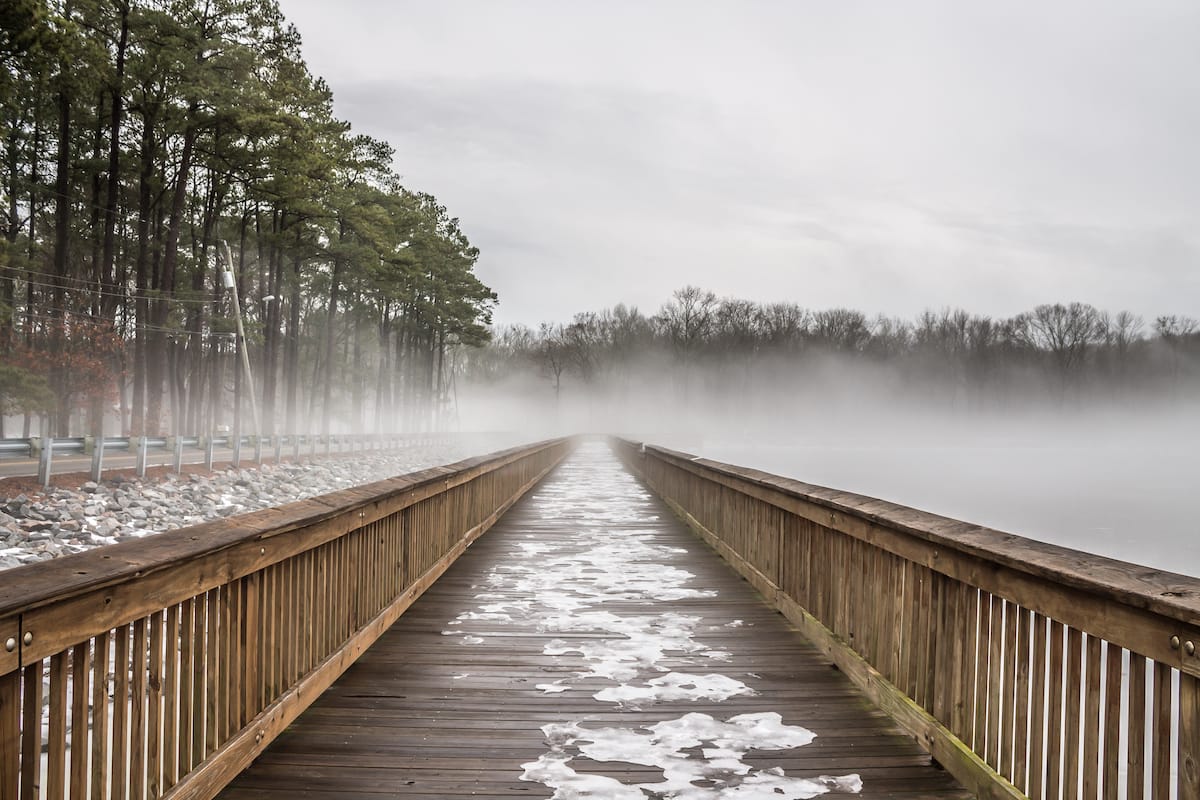 The snowiest month in Virginia Beach is February.
The average snowfall during this month is 1.4 inches. It's possible to experience freezing temperatures at night in the winter, but usually, it doesn't get below 20°F.
Temperatures at or below 10°F are very rare. February is also the cloudiest month of the year, so don't expect sunny weather if you're visiting then.
The daytime temperature at Virginia Beach is above freezing almost all year.
Things to Do in Virginia Beach in Winter
Holiday Lights at the Beach
If you're going to Virginia Beach around Christmas, you're in for an adventure. Dive into the festive scenery of Virginia Beach and take a magical journey on the Boardwalk.
Drive through adventure-themed light displays and watch blinking fish, musical crabs, and hard-working elves. Plunge in the holiday atmosphere and check out the 40ft.
Christmas tree, overhead swimming fish, color-changing archways, and light shows honoring the local Armed Forces Community.
This year, guests can immerse in the glaring RGB tunnel and relish the explosion of endless lights.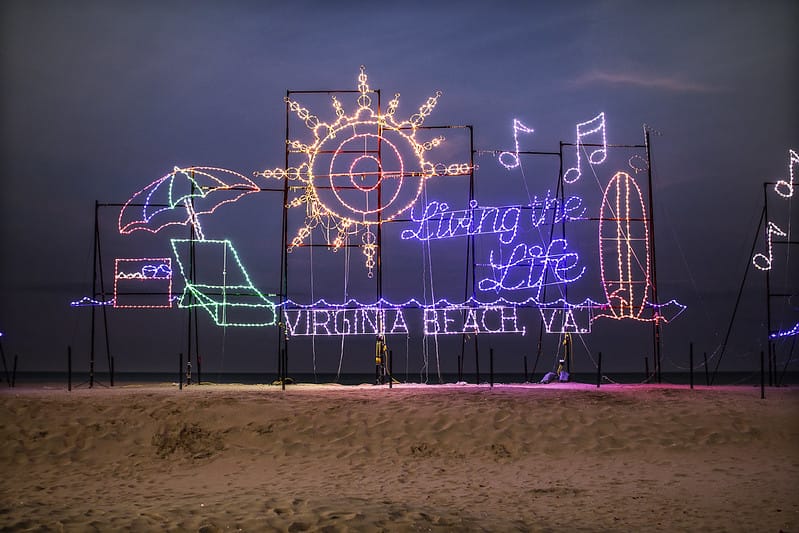 The socially-distanced event is a perfect trip for families during which they can stop at one of the fine local restaurants or visit one of the amazing attractions at the Oceanfront.
Visitors must buy tickets online in advance. Tickets are valid for the selected date and time. Parking starts on Atlantic Avenue at 21st Street.
Pedestrians aren't allowed on the Boardwalk during the show, and passengers must stay in their vehicles and mustn't stop or park there.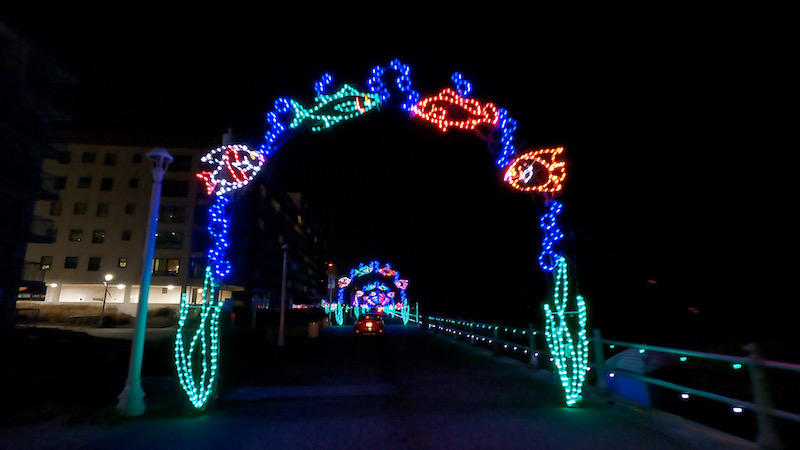 The admission fee is $25 during the week and $30 on weekends for passenger vehicles. Expect the show from November 18, 2022, till January 1, 2023.
The hours of operation are from Sunday-Thursday 5:30pm to 10:00pm and from Friday-Saturday 5:30pm-11:00pm.
Warm-up at a Cafe in Virginia Beach
There's nothing like a hot cup of coffee with a freshly-baked muffin on a cold winter day. Virginia Beach boasts some special spots to warm up your heart and soul. Check out Three Ships located in the ViBe Creative District.
They import and roast numerous high-quality coffees from around the world.
The coffee bar features pour-over service, cold-brew coffee, espresso bar, and specialty tea.
View this post on Instagram

Try homemade hand pies with Nutella, a hot or iced Latte sweetened with strawberries and blackberries, or locally made brioche bread with various cheeses.
The next stop is Pour Favor Coffee Shop, famous for fine lattes and cappuccinos.
They offer macchiato, mocha, and coco loco, along with fresh homemade waffles, cream cheese muffins, and chocolate chips.
Relish the tropical vibes at Bad Ass Coffee, a real gem for coffee lovers.
Try their Cuban coffee with blueberry donuts or Hawaii's famous Kona.
Another VB cafe where visitors can find a cup of traditional black coffee alongside locally baked treats is Roast Rider Coffee.
Enjoy their exquisite coffee in a relaxed atmosphere.
View this post on Instagram
Go Winter Camping in First Landing State Park
First Landing State Park offers an array of outdoor adventures for its visitors.
You can go swimming, biking, hiking, fishing, boating, and picnicking. But the highlight of the area is the wide variety of camping opportunities.
The terrain for the campsites is diverse, with flat or irregular elevations, providing a natural camping experience.
The park includes 20 rustic cabins, with a maximum capacity of six guests, located on the Tranquil Woods Trail.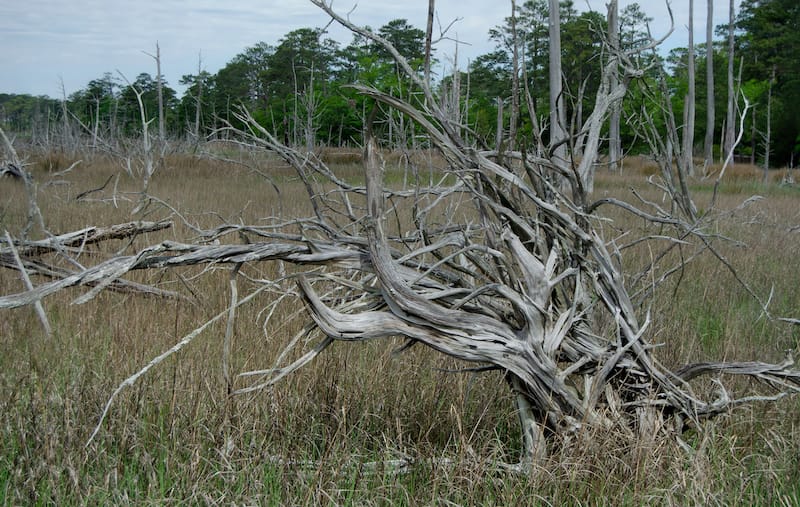 The cabins have two bedrooms featuring beds, nightstands, and a full-length mirror.
Visitors must bring sheets, blankets, washcloths, and towels with them.
The kitchen has dishes, silverware, a stove, refrigerator, coffeemaker, microwave oven, and a toaster.
The cabins are equipped with heat and air conditioning.
They have a picnic table, deck, and an outside grill. You can come with your pets, but an additional fee is required.
Only two cars per family are permitted in the parking lot.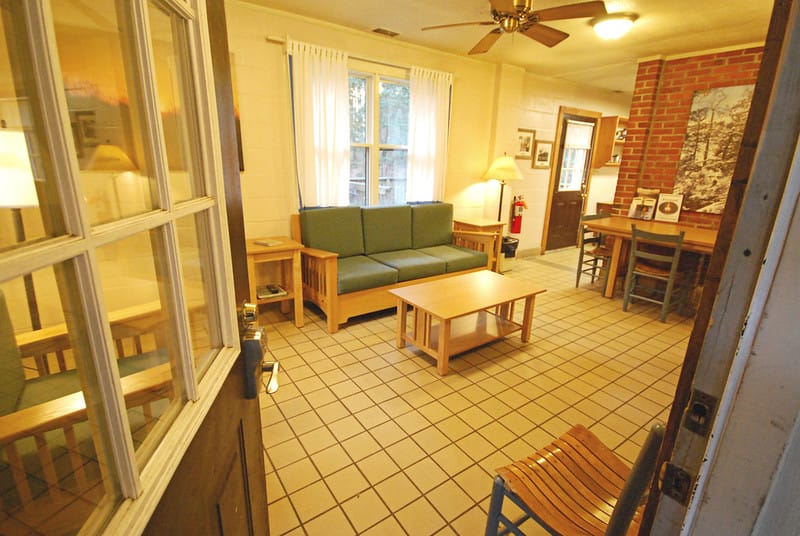 The admission for Virginia residents is $152 per night in season and $137 from November through March.
When you're on the campground at First Landing, you can cook a meal with local fresh seafood, eat out at one of the popular local restaurants, catch the sunset on the beach, and visit the Virginia Aquarium if you have children.
The park also offers tent sites, RV sites, and yurts for its visitors.
Enjoy In-Season Oysters
Famous as a dining destination, Virginia Beach has a lot to offer its visitors, but one of the most unique eating experiences is the local delicacy: oysters.
With eight flavor regions, Virginia is the place to be for oyster lovers!
The watermen of the state have been harvesting oysters for generations, providing high-quality products and rich diversity.
You can enjoy these delicious oysters year-round in Virginia Beach. Try them for breakfast, fried or fresh from the water, sweet or salty.
Here's how to start your tasteful trip and where to stop. Jump aboard for an oyster tour.
View this post on Instagram

Pleasure House Oysters provide oyster boat tours on the Lynnhaven River.
Visitors can taste the famous delicacy as well as watch how harvesting takes place.
To get a more hands-on experience, join the Waterman Tour, including a tasting tour along with exploring the farm, handling the gear, and picking up oysters.
Travelers can discover the oyster scenery in numerous local eateries.
Visit the Back Deck and choose from bayside, seaside, or the classic Lynnhaven oysters paired with tacos and pizza.
Also, stop at Rockefeller's, known for their Oysters Rockefeller, made with spinach, bacon, and cheese.
Margie and Ray's Crabhouse and Dockside Seafood & Fishing Center are the best restaurants for those who prefer fried oysters battered in buttermilk, cornmeal, flour, and spices.
Don't miss your chance to stop at one of the local raw bars. Check out Chick's Raw Bar and enjoy their raw oysters and steamed shrimp alongside the stunning views of the Chesapeake Bay.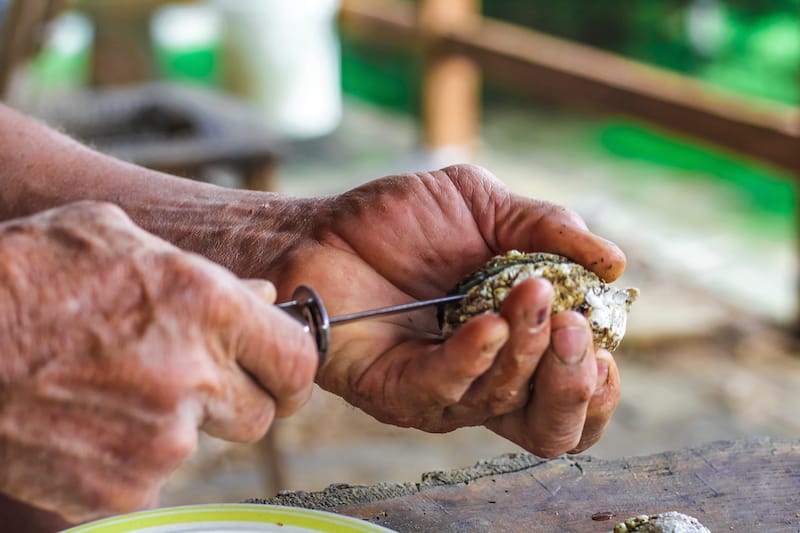 Another option is Big Sam's Grill and Raw Bar. This rustic restaurant offers fresh oysters and great drinks.
Go Winter Hiking in Virginia Beach
Discover the winter surroundings of Virginia Beach on foot. It's a perfect time to see the area's wildlife alongside amazing frozen vistas.
Whether you prefer a leisure hike or a thrilling adventure, state parks, wildlife refuges, and miles of beaches await you.
First Landing State Park is a popular destination offering 1.25 miles of beachfront and 19 miles of hiking trails, stretching through protected habitats and encompassing the maritime forest community, the most endangered habitat in the world.
One of the best paths is the first section of the Bald Cypress Trail.
This 2,888-acre park will amaze you with dunes, freshwater ponds, Spanish moss, and stunning views of the Chesapeake Bay.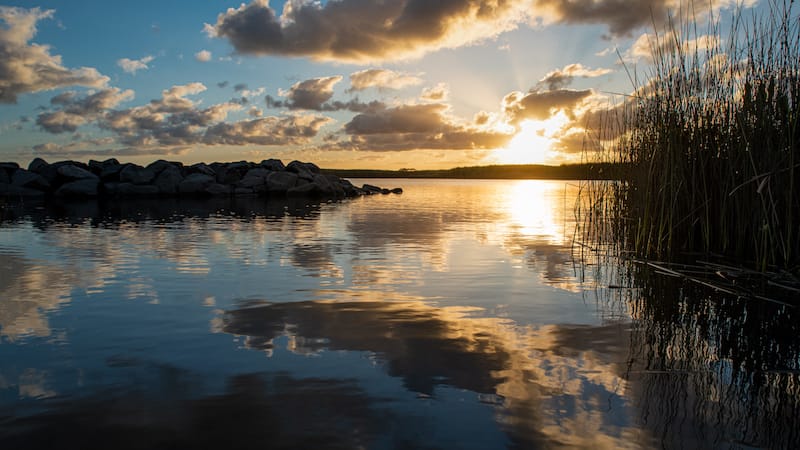 For a more adventurous stroll, visit Back Bay Wildlife Refuge, the last remaining undeveloped area of the East Coast.
Hike the five-mile trail through wilderness scenery, and explore signs of bobcats, foxes, deer, and coyotes, and finally reach False Cape State Park.
In the winter, this lively refuge becomes home to a variety of wildfowl.
You can also join the Back Bay's Winter Wildfowl Walks and take a hike along the Refuge's Bay Trail with expert birders.
Chesapeake Bay Distillery
The distillery was established in 2005 with the mission of creating the cleanest spirits possible.
Today, Chesapeake Bay Distillery is the state's first gold and double gold craft distillery.
They produce drinks of exceptional quality featuring local ingredients.
Located in the heart of the ViBe District, the company houses the production area, tasting room, and Virginia ABC Store.
The distillery makes ultra-premium vodka and rum. The tasting includes four mixed cocktails or neat spirits and costs $8.
Try the following products available for tasting: Ghost Pepper Vodka, Blackberry Cosmo, Lemon Drop cocktail, Fresh Herb Vodka, Smoky Herb Whiskey, and Island Bush Rum.
View this post on Instagram

You can sample spirits and pre-mixed drinks once per day. Visitors may join their tasting tours as well.
The tasting room operates on Thursday, Friday & Saturday, 12:00 pm – 7:00 pm, and on Sunday: 1:00 pm – 6:00 pm.
Their products are also available for purchase.
Horseback Riding on the Beach
A unique way of exploring Virginia Beach is to take a horseback ride along the beach with Virginia Beach Horseback, which will prove to be a breathtaking adventure for travelers, especially families and couples, to add to their vacation list.
Ride one of the beautiful horses, guided by professional instructors. Get acquainted with your horse, meet your guide, and have a short lesson on having a safe ride.
The ride starts from 26th Street, passes under and through the Virginia Beach Pier, stretches down the 10th and 9th streets, and then goes back along the beach and through the surf.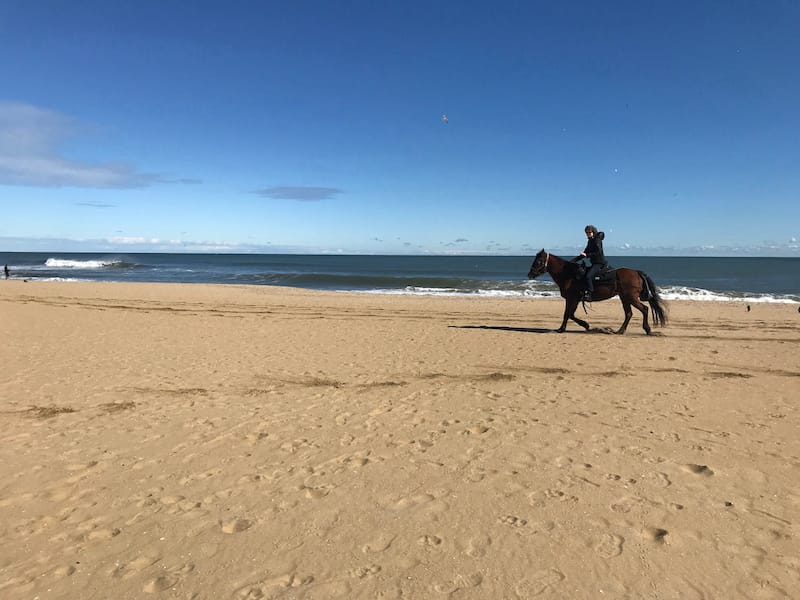 No experience is required. The riders will be provided with mounting blocks for getting on and off the horse easily.
Visitors must be at least six years old or older to have a ride by themselves. The tours include one-hour or half-hour rides.
The fee for a one-hour trip is $80 and $60 for a 30-minute ride per person. Tours are available from September to May.
Warm-up with She-Crab Soup
While Virginia boasts a rich diversity of culinary scenes, she-crab soup has a special place in the coastal cuisine.
Everyone must try this iconic Virginia Beach dish that has origins all throughout the south.
Similar to a bisque, it's made of crab roe and lump crabmeat, milk or heavy cream, and a small amount of dry sherry.
The soup is called she-crab as the traditional ingredient of the soup is the orange crab roe.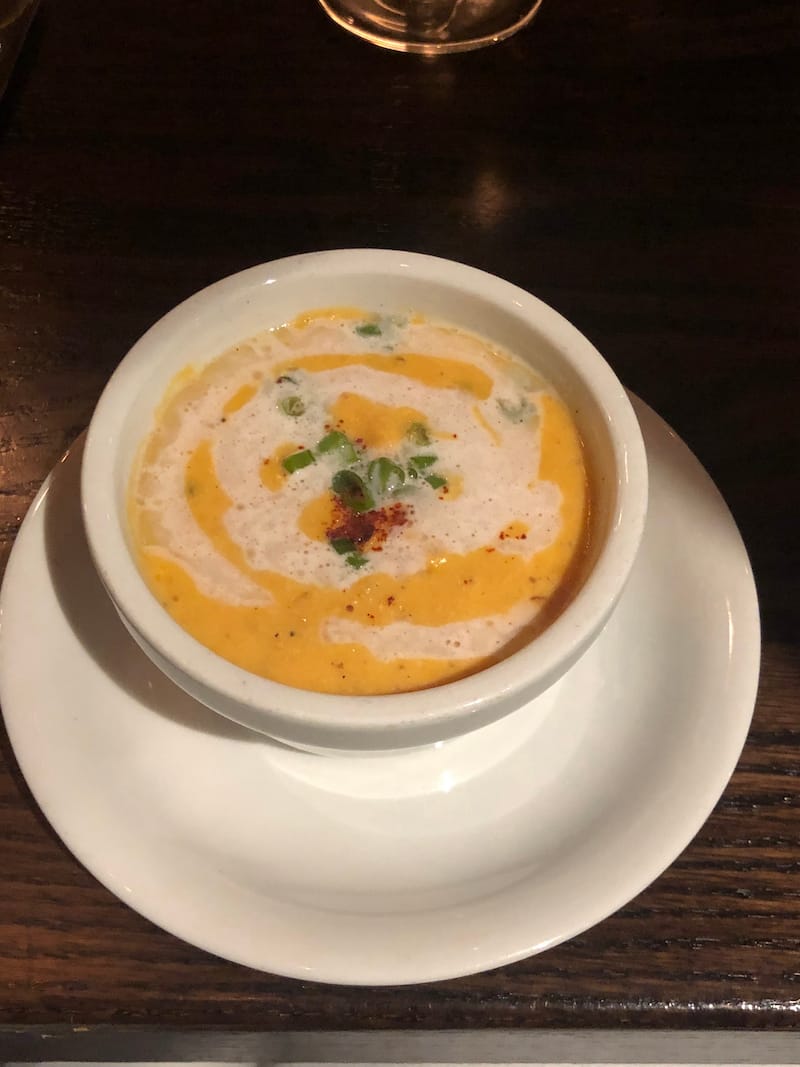 There are plenty of places to try this delicacy, from festivals to the numerous local restaurants featuring it on their menu. Enjoy the best she-crab soup of Tidewater at Margie & Ray's Seafood.
Established in 1997, this small restaurant is one of the top seafood establishments in the southern part of Virginia Beach.
Visitors can always find fresh seafood on their menu, including shrimps, oysters, soft shell crabs, and lump crab meat.
Enjoy an epic breakfast and choose from a huge selection of omelets, benedicts, sandwiches, and platters.
And don't forget about their signature specialty and local favorite- she-crab soup. You haven't lived until you've tried this soup!
Go Whale Watching in Virginia Beach
Each winter, Virginia Beach becomes a great whale watching platform as these whales migrate to the south for breeding.
The migratory season lasts from December till mid-March, during which humpbacks, fin whales, minkes, and other species can be spotted.
The best way to watch them is to take a boat tour. There are two main institutions providing whale watching tours, the Virginia Aquarium and Rudee Tours.
Both create one of the best day trips from VA Beach (without having to drive)!
The Virginia Aquarium & Marine Science Center organizes educational wildlife-watching boat trips from late November or December to March.
Watch porpoises, harbor seals, whales, as well as brown pelicans, double-crested cormorants, and northern gannets during the tour.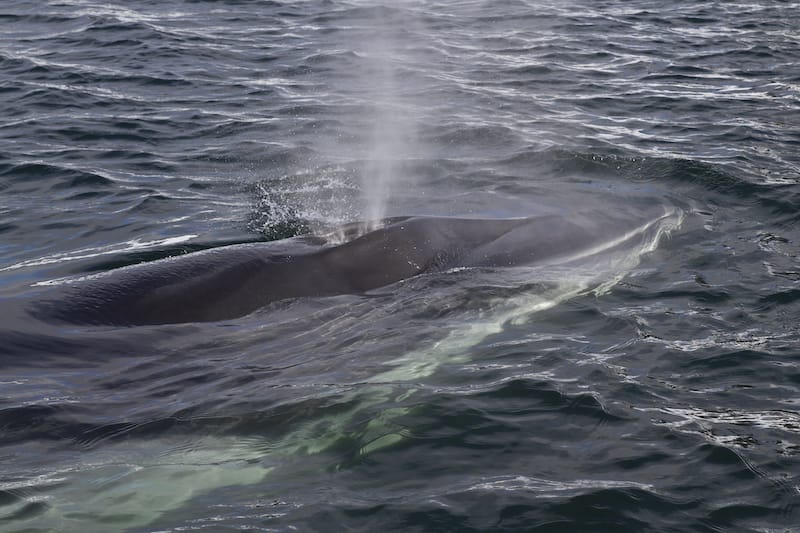 Guests learn about these animals, their differences, and their migration habits. The Atlantic Explorer features a heated cabin, snack bar, and bathrooms.
The fee for adults is $31.95 and $26.95 for kids. It departs almost every day at 10 a.m. or 2 p.m.
Rudee Tours offers an educational journey along the Atlantic coast. Experience Virginia's marine wildlife with professional guides from comfortable boats equipped with two bathrooms, a snack bar, a full bar, and a heated indoor cabin.
You'll spot whales, dolphins, seals, and seabirds. The tours last for two hours and cost $30 per adult or $25 per kid. If you don't see any wildlife on the first ride, the company offers a second ride for free.
Visit Virginia Beach Breweries and Craft Beer
You can't leave Virginia Beach without immersing in the local craft beer world.
Vibrant Shore Brewing Company is a newly opened brewery that combines local ingredients with sustainable crafting operations.
It boasts a rotating menu of unique microbrews and seasonal specials and is also a venue for local art events, exhibitions, and concerts.
A favorite hangout for locals and guests is Back Bay Brewing.
Enjoy their small-batch brews in the cozy, rustic atmosphere.
Their popular beers include Witch of Pungo Pumpkin Ale, the Steel Pier Bohemian Lager, and the Atlantic Ave IPA.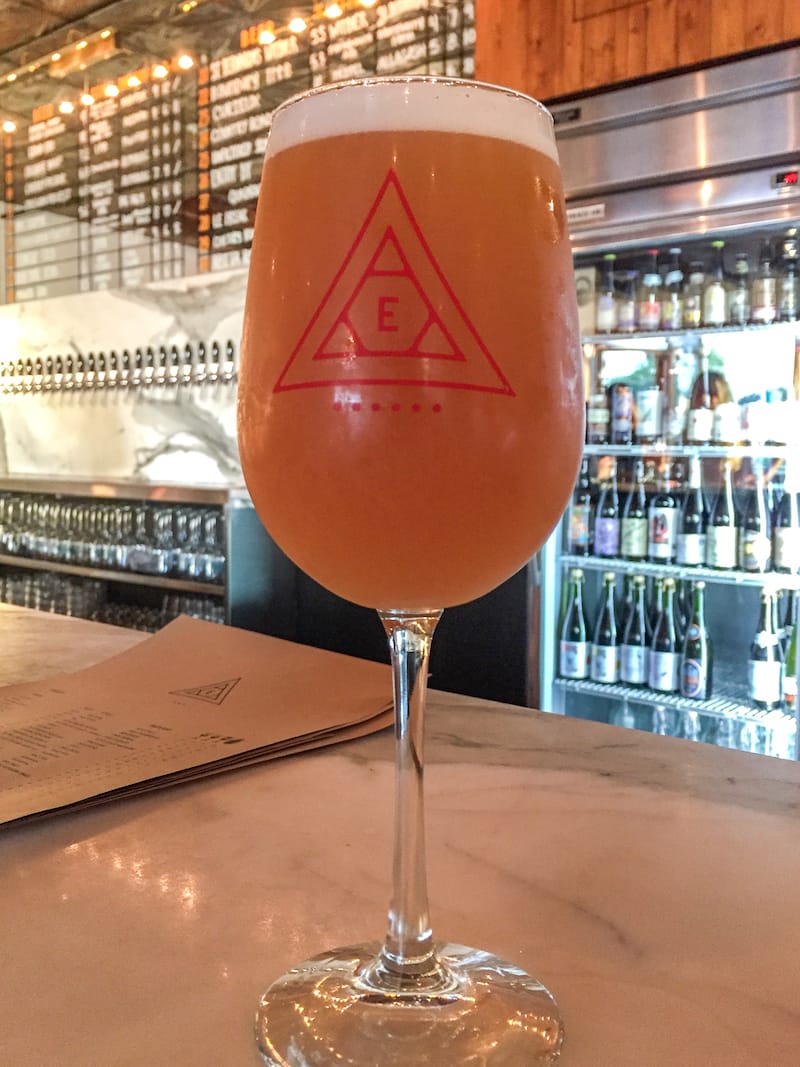 Have a truly unique beer experience at the most historic spot.
Back Bay's Farmhouse Brewing Co., located at a restored 1912 farmhouse, offers locally-sourced beers and ciders.
Check out their tasting rooms, food trucks, and gardens.
You can also check out the New Realm Brewing Company with 15 beers on tap, a huge patio and lawn, food trucks, and Bocce ball courts.
A great variety for lovers of all kinds of beer is offered at Wasserhund Brewing Company, a German-inspired brewpub.
Sample their Doggy Paddle IPA, Atta Boy Altbier, and German Shepheweizen, along with delicious pizza and German-inspired food.
iFLY Virginia Beach
Have an unforgettable skydiving experience without jumping out of an airplane.
Try indoor skydiving with true free-fall conditions. iFLY offers a wall-to-wall air cushion where you can float safely.
Its vertical wind tunnel produces 1600 horsepower from 4 powerful fans.
No experience is necessary for this incredible adventure. Everyone can try it out, even those with physical disabilities.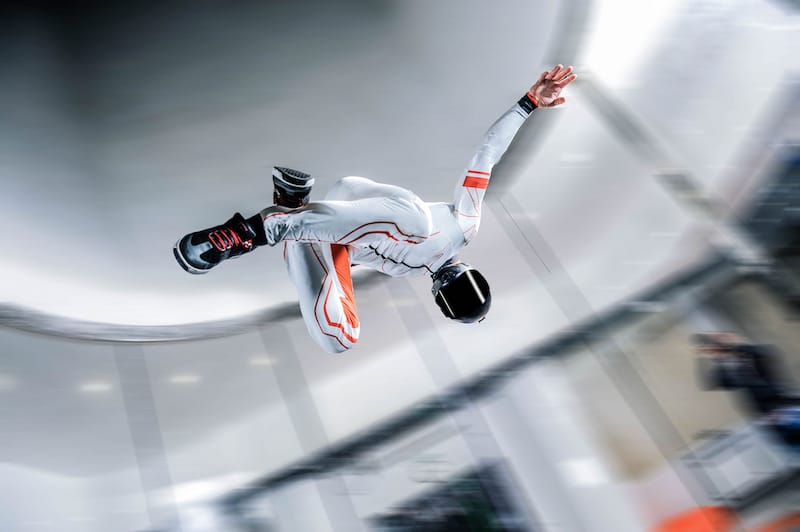 The professional instructors will provide a safe and memorable experience.
You must arrive 15 minutes ahead of the flight to check-in.
You will then have an orientation with an experienced instructor to learn the basics of indoor skydiving.
After, you will get your flight suit and helmet and get ready for your turn in the wind tunnel.
As you will put your suit on over your clothes, you should wear comfortable clothes while avoiding things like accessories and sandals.
The hours of operation are Monday– Thursday from 9:30 am – 7:00 pm, Friday – Saturday from 9:00 am – 9:00 pm, and Sunday from 9:00 am – 7:00 pm.
You may have thrilling birthday parties or team-building events at iFLY.
Where to Stay in Virginia Beach
Here are some best recommended beachfront hotels in Virginia Beach:
What are your favorite things to do in Virginia Beach in winter? Let us know your winter in VB tips in the comments! Thanks!
More Virginia Beach Travel Guides
Pin this Winter in VA Beach Guide