If you're looking for a destination that is perfect for solo travelers, couples, and families – Gatlinburg is waiting! This is a guide to the perfect Gatlinburg weekend getaway!
The mountain resort town in Tennessee has remained a favorite among locals and visitors due to all the outdoor activities, restaurants, and so much more. It has adventure, tasty food, winter activities, and more!
This Gatlinburg itinerary will give you our top picks for a weekend in the Tennessee destination!
If you have any suggestions for how to spend 2 days in Gatlinburg (or more!), let us know in the comments. Thanks!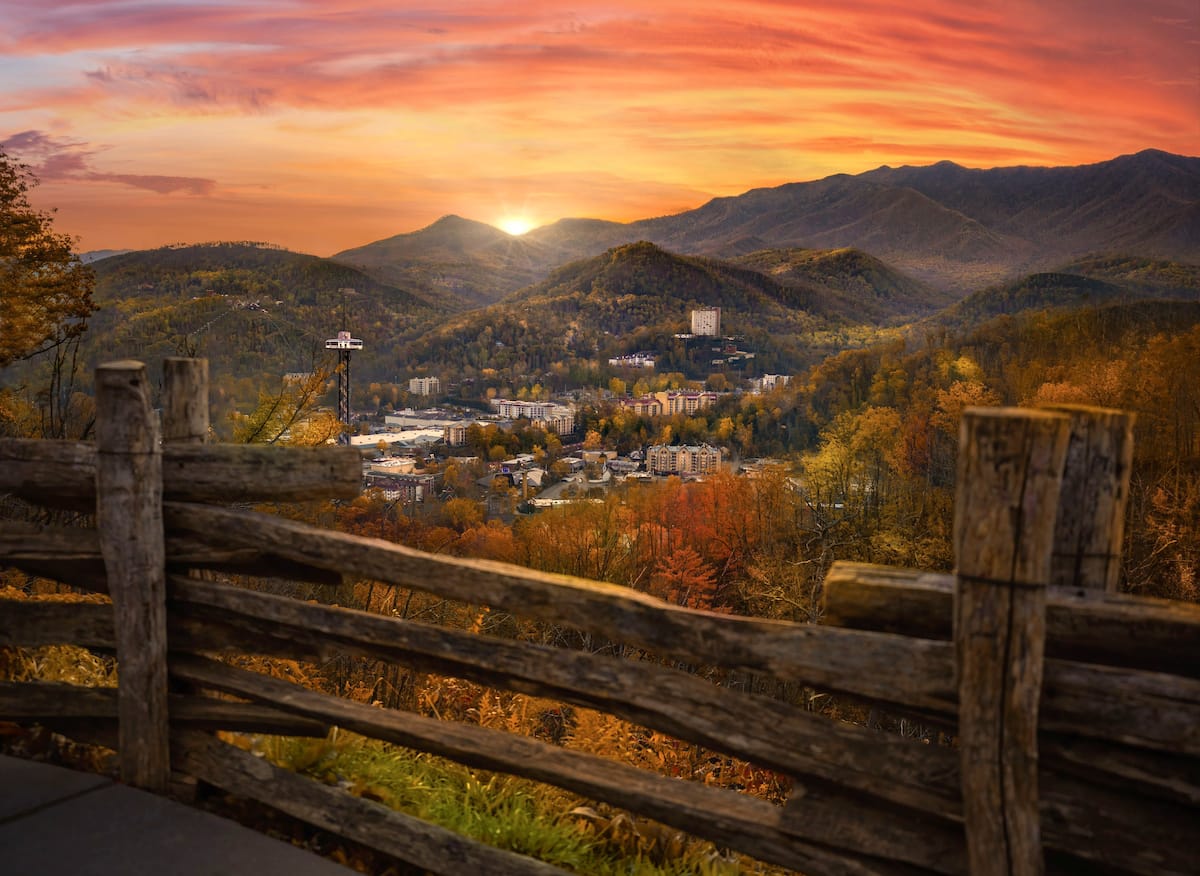 How This Gatlinburg Itinerary Works
This Gatlinburg weekend getaway guide breaks the weekend into two days and further breaks it down into what to see on those days.
Day one is more about the sights and Gatlinburg tourist attractions within the city and the second day is a day in Great Smoky Mountains National Park!
The National Park can keep one occupied for days, or for a few hours, depending on your travel style.
Therefore, on Day 2, we gave some additional evening options if you leave the park early!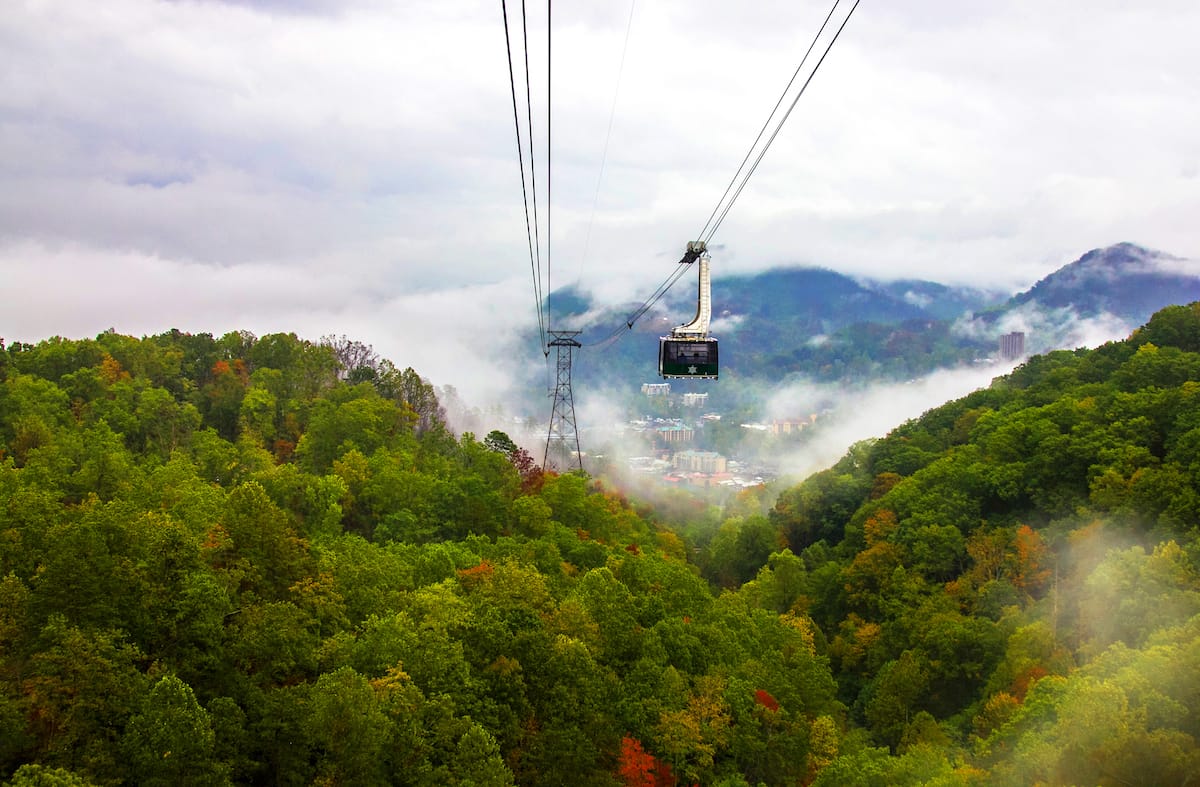 We have then included a section for the most popular restaurants and eateries in the city, as well as some famous festivals you might want to plan your trip around.
Let us know if you have any comments or recommendations in the comments. Thanks!
Gatlinburg Weekend Getaway at a Glance
Day 1 Overview
Anakeesta Mountain
The Village Shoppes
Ole Smoky Candy Kitchen
Sugarlands Distilling Company
Ghost Walking Tour
Day 2 Overview
Great Smoky Mountains National Park
Mini golf at Hillbilly Golf (optional)
Tennessee Cider Co. (optional)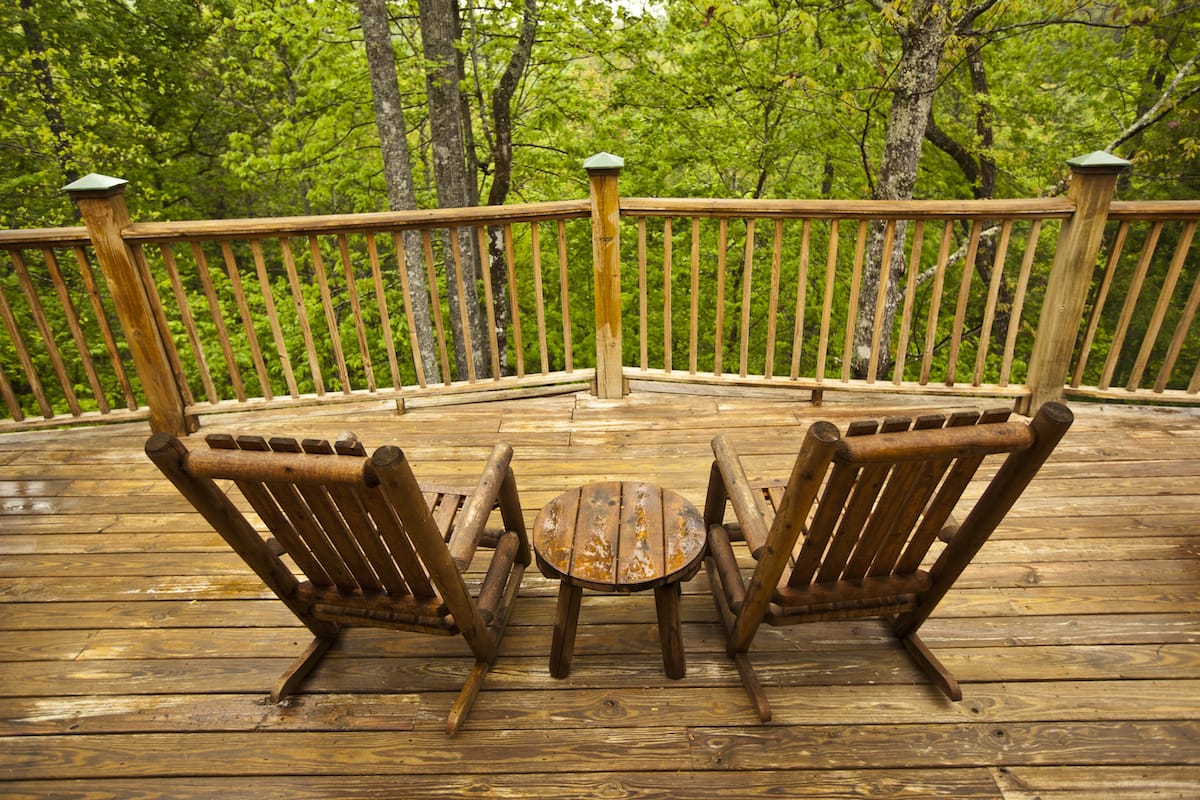 Day 1 in Gatlinburg
1. Get Adventurous at Anakeesta Mountain
At Anakeesta's Dueling Zipline Adventure, soar from tree to tree! Enjoy stunning Smoky Mountain views as you and your loved ones zipline side by side.
Try out the three-zip adventure and several rappels for a rush that will leave you craving more. Select a time and sign your waiver then!
The tour guides are ready to take you on an unforgettable adventure! Although reservations are not necessary, they are strongly advised because tours tend to sell out.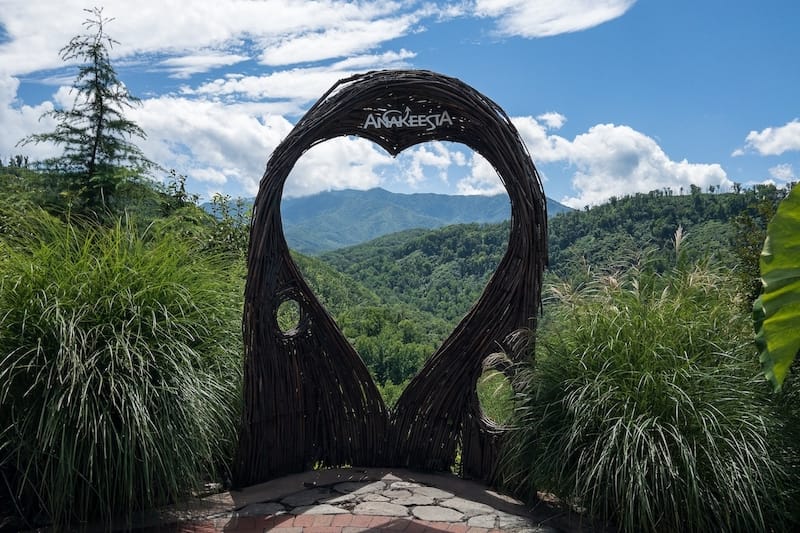 A brand-new weekend option in Gatlinburg blends breathtaking vistas of the Great Smoky Mountains with warm hospitality and thrilling entertainment.
Anakeesta, which means "Place of the Balsams" in Cherokee, offers breathtaking views from its highland location.
It is understandable why locals and families traveling to the area immediately fell in love with this place, which combines a range of unforgettable attractions, delectable food, and breathtaking views from atop the mountain.
2. Head Over to the Village Shoppes
The Village is the best place to shop, eat, and unwind in Gatlinburg!
The most distinctive destination shopping experiences in the Smokies can be found just past stoplight number six on The Parkway in downtown Gatlinburg.
Enter into an old-world setting and take in the sights, sounds, and aromas of this much-loved spot.
Near the Great Smoky Mountains National Park's entrance, a short drive from Pigeon Forge, Sevierville, Cherokee, and Asheville, you will find a collection of 27 distinctive boutiques, restaurants, galleries, and clothing stores.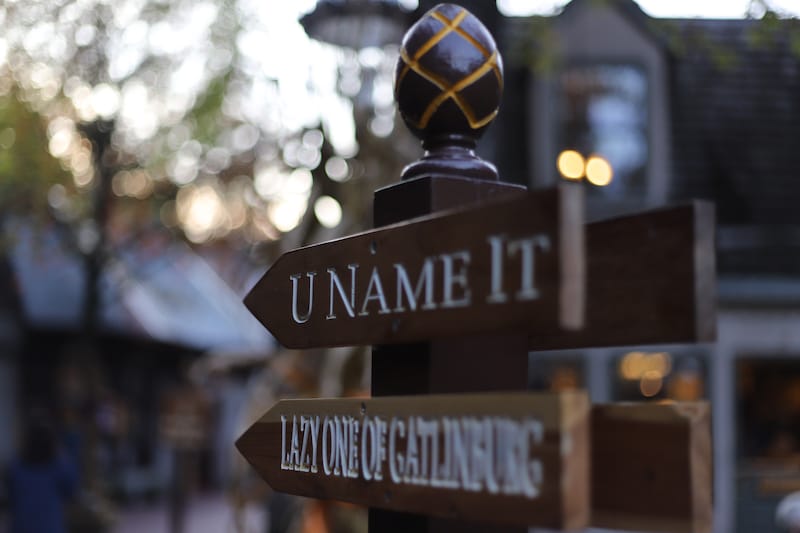 All of them are housed in a charming European-like village. The gushing waterfalls, lush vegetation, and brick walkways offer a peaceful haven away from Parkway traffic.
Gift and specialty shops, clothing stores, art galleries, and restaurants that deviate from the standard types of businesses with which most of us are familiar are tucked away in this charming sanctuary.
You may find whatever you're searching for here, whether it's a souvenir from your trip or something energizing to eat or drink.
3. Stop by the Ole Smoky Candy Kitchen
If you have a sweet tooth and some time on your hands to explore the Ole Smoky Candy Kitchen, then don't miss out on the opportunity! Indulge in some homemade taffy and go all out!
Dave and Peggy Dych launched Ole Smoky Candy Kitchen in 1950.
The couple visited Gatlinburg, Tennessee, while on their way to California to pursue their fortune.
The young couple saw Gatlinburg's potential as a developing motor tourist destination right once.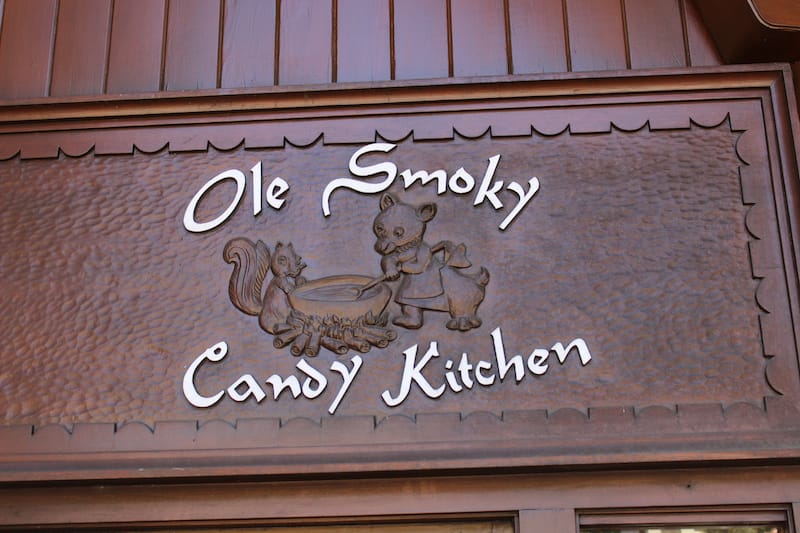 They had an idea for a visually appealing main street company that sold healthy handcrafted candies to tourists.
The candy was created in full view of the onlookers on foot and in cars as they drove by.
The Ole Smoky Candy Kitchen actually has two locations in Gatlinburg, one in The Village Shops Candy Kitchen and one in The Original Candy Kitchen.
Both of them are open from Sundays to Thursdays from 9:00am to 9:00pm and Fridays and Saturdays from 9:00am to 10:00pm.
4. Visit the Sugarlands Distilling Company
In March 2014, Sugarlands inaugurated its distillery in the heart of Gatlinburg, Tennessee, to carry out the traditional craft of producing premium Sugarlands Spirits.
The distillery is a popular tourist destination where visitors can try some of the award-winning spirits, go on production-behind-the-scenes excursions, and buy their preferred spirits, mountain-themed goods, and clothing.
Visitors may get the whole Tennessee distilling experience at this establishment thanks to its barn-house setting and top-notch entertainment.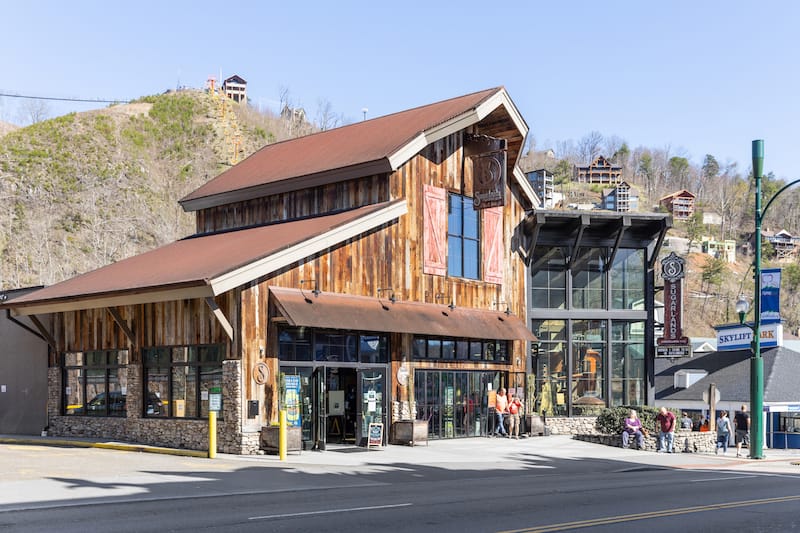 The city of Gatlinburg has urged all distilleries to start charging a fee of $5 per person to sample spirits in order to maintain a family-friendly atmosphere in the stunning mountain community.
Each person who participates in a tasting will be given a $5 voucher redeemable with any in-store purchase as a way of saying thanks to their visitors!
They're open every day from 10:00 am to 10:30 pm with the exception of Christmas Day.
Address: 805 Parkway, Gatlinburg, TN 37738, United States
5. Take a Ghost Walking Tour
Visit locations known for their paranormal encounters! View images of actual paranormal occurrences and learn from your guide about the area's eerie past.
This Gatlinburg ghost tour starts at the Holiday Inn Gatlinburg Smoky Mountain Resort.
There are two possible nighttime departure times. Your tour will start at 7pm or 9pm sharp, depending on the departure time you choose, but you should check in at the resort a half-hour beforehand.
From there, you'll walk along some of Gatlinburg's most eerie streets. From your guide, discover the haunted past of each of the tour's stops on this mile-long walking tour.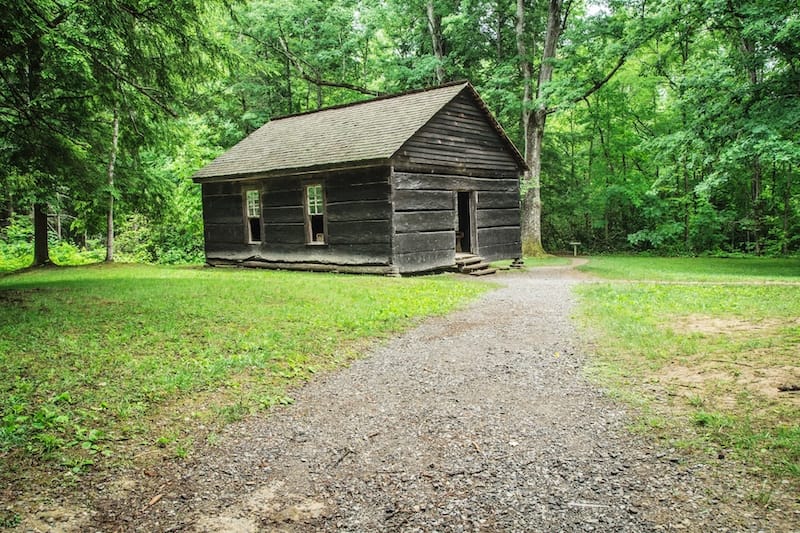 Follow the same road that some of the spirits took before they turned into ghosts and get to know a few of them by name.
See the pictures that other visitors took of ominous events (such apparitions and floating orbs) that were unexplainable and make up your own mind about what to believe.
After your tour, you'll have the option to use authentic ghost-hunting tools to look for ghosts.
Not to mention, there's always the chance of getting in touch with some ghosts. The starting price for tickets is $30.
>> Click here for rates and availability
Day 2 in Gatlinburg
6. Spend the Day at Great Smoky Mountains National Park
Discover the 2.4-mile out-and-back trail that is Laurel Falls. It typically takes 1 hour and 6 minutes to finish and is a fairly simple hike.
Since hiking and strolling are popular activities in Gatlinburg, you can run into other people while exploring.
The route is lovely to explore at any time of the year and is open all year long, even during winter!
Dogs must stay at home because this trail is off-limits to them. Try the 1.1-mile out-and-back track, Cataract Falls as well. It usually takes 21 minutes to finish and is an easy one.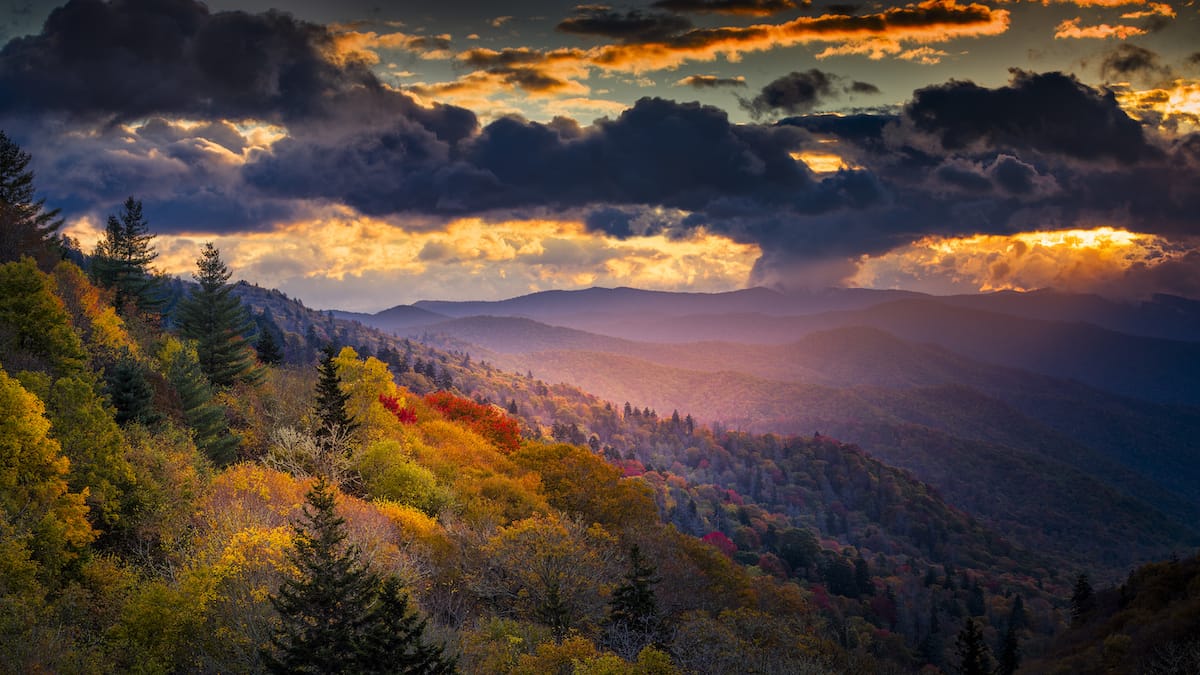 The months of May through November are optimum for hiking this trek. Dogs are forbidden on this trail as well. The Bud Ogle Cabin is also something to check out!
It was a farm and cabin in the Great Smoky Mountains National Park that was constructed in the late 19th century and its nickname is Noah "Bud" Ogle.
The cabin, barn, and tubmill that make up the farm were all constructed by Bud Ogle and included on the National Register of Historic Places in 1977.
7. Play Mini-Golf at Hillbilly Golf (Optional)
As far away from the exclusive greens at Augusta National or the breathtaking seaside views at Pebble Beach as it is, Hillbilly Golf is probably as much, if not more, enjoyable.
Hillbilly Golf is also located at the top of a mountain! Also, what's cool about this place is that you actually play downwards.
Although fun, you can lose your ball more often, so make sure to bring extras.
What's cool is that you'll ride in a tram that soars roughly 300 feet straight up a mountainside in order to reach the first hole. The kids especially usually love it!
There's also a breathtaking view of the city below, perfect for anyone to enjoy! They are open every day from 9:00 am to 10:00 pm.
8. Relax at the Tennessee Cider Co. (Optional)
The first cidery to open in Gatlinburg was the Tennessee Cider Company.
You'll definitely want to try more of their hard ciders because they offer delicious and distinctive flavors which are made by locals and serviced by neighbors.
Every day, they're giving away free samples so you may sample the fresh cider they're pouring.
Come on in and try some of the wonderful stuff; it's conveniently located on the Parkway in Gatlinburg.
Drinks are created with the best, hand-picked local apples available, from farm to glass.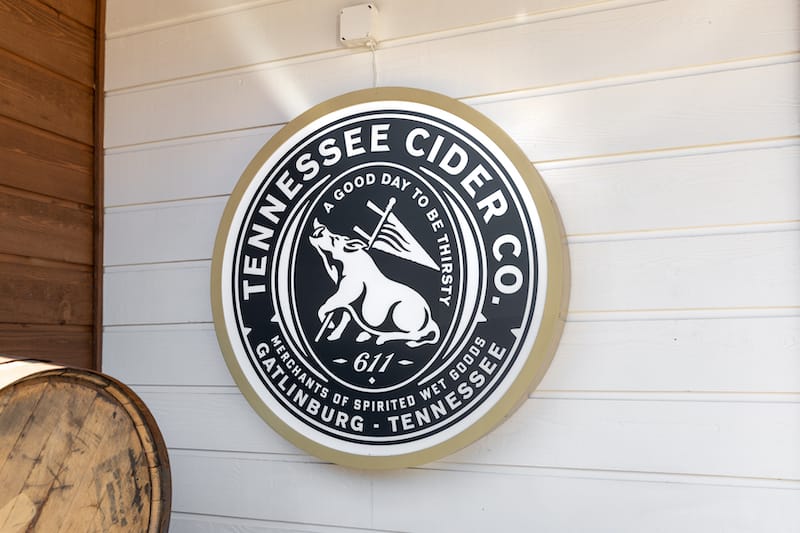 Their classic ciders have a fresh flavor all year long thanks to perfectly pressed apples.
They also provide seasonal ciders that will tantalize your palate.
Of course, there are also log cabins nearby which you can book beforehand and spend a couple of days in!
They're open every day from 10:00 am to 11:00 pm.
Address: 611 Parkway, Gatlinburg, TN 37738, United States
Popular Places to Eat in Gatlinburg
1. Donut Friar
Do you have a sweet tooth? For those who love to have a bite of something sweet when on vacation, there's the absolute perfect spot and it is called the Donut Friar!
Donut Friar has some of the best baked goods in the city and brings in people from all over.
It's truly difficult to resist the delicious fragrances of freshly baked pastries, cinnamon bread, and donuts coming from this shop.
View this post on Instagram
They also serve coffee as well, such as cappuccinos, lattes, and espressos.
Their goods are made with love and soul, just like this amazing, soulful city itself.
What's also great is that they open at 5:00am, so if you're an early bird and want some amazing breakfast that'll just hit the spot, head on down to Donut Friar.
Address: 634 Parkway #15, Gatlinburg, TN 37738
2. Coffee and Company
Down at Coffee and Company, they have a true passion for creating amazing coffee, leaving their customers always coming back for more!
Coffee and Company prides itself on roasting the perfect cup and offering a variety of coffee to choose from, giving everyone an opportunity to enjoy good coffee, as their menu has a lot of varieties.
You can either buy your coffee ready to go or you can buy coffee grounds and take it with you when you leave Gatlinburg.
View this post on Instagram
Some of their most popular products include Snickerdoodle Cookie, Pride of the Smokies, and Creme Brulee.
Coffee and Company invites coffee lovers from anywhere and everywhere to join them in experiencing what might be some of the best coffee they will ever have!
Address: 634 Parkway #13, Gatlinburg, TN 37738
3. Pancake Pantry
The Pancake Pantry invites you to be a part of continuing to write their history, whether it's your first time there or you are a frequent customer. It's the perfect place to go to for a filling, delicious breakfast or lunch.
The menu items they provide are several types of waffles, farm fresh eggs, sizzling ham, bacon or country sausage, golden butter-fried hash brown potatoes, as well as 24 distinct kinds of pancakes.
Naturally, they make each syrup and compote in-house, and all of the batters are produced with fresh ingredients. Their gourmet sandwiches draw inspiration from all across the world.
View this post on Instagram
Order the Dutch Diplomat for a ham, Swiss cheese, and turkey sandwich with special garnishes on three decks of rye, as it's the best on the menu and has even won awards!
Perhaps you'd prefer one of the unique options like the Polish Aristocrat, Polynesian Delight, or British Dipper.
Whatever you choose, all the options are made with care and love down at the Pancake Pantry!
They're open every day from 7:00 am to 3:00 pm.
Address: 628 Parkway, Gatlinburg, TN 37738
4. The Melting Pot
Looking for one of the top dining establishments in Gatlinburg?
There are many options for where to eat in Gatlinburg, but none of them can match The Melting Pot's distinctive interactive eating experience.
While this is a famous chain restaurant, there is something magical about eating fondue in the mountains! It is great with kids or even for a romantic evening.
A freshly produced salad follows the tableside blending and seasoning of gourmet cheese to start off your meal. Make sure to also save space for dessert since they offer a variety of chocolate fondues to pick from.
They're open Sundays to Thursdays from 1:00 pm to 9:00 pm and Fridays and Saturdays from 1:00 pm to 10:00 pm.
Address: 959 Parkway #2, Gatlinburg, TN 37738
5. Tennessee Jed's
You can check out a selection of traditional sandwiches for breakfast and lunch at Jed's.
Tennessee Jed's doesn't utilize meat from delis. Every day, they roast fresh meat for the sandwiches after slowly cooking it all night.
Additionally, they offer Nathan's all-beef hot dogs with a choice of toppings, like Coney Island-style chili.
Tennessee Jed's provides a selection of freshly made breakfast sandwiches as well as biscuits and gravy on the weekends.
View this post on Instagram
They offer a sizable dog-friendly terrace and little indoor seating as well, so that's great news if you have any furry friends! Dining-in and take-out are both available as well.
The place is very casual and low-key, perfect for anyone looking to grab a quick bite on their trip in Gatlinburg. They're open every day from 11:00 am to 7:00 pm.
Address: 631 Parkway Suite A8, Gatlinburg, TN 37738
6. Calhoun's
They opened the first Calhoun's for business in the fall of 1983 on Kingston Pike.
Soon after the business started, they mounted the smokers on a trailer and loaded buckets of their special sauce and ribs into a refrigerated semi.
Cleveland, Ohio's National Rib Cook-Off was where they were headed.
Calhoun's left with the grand prize ribbon and the legitimate right to refer to their ribs as the "Best Ribs in America" after a weekend of nonstop smoking, grilling, and basting.
View this post on Instagram
Calhoun's wanted to honor the agricultural background, Southern hospitality, comfort cuisine, and Tennessee barbecue's workmanship and traditions with the first structure.
They continue that history even though more contemporary eateries have evolved with the times.
A place where friends and family get together to celebrate the wonderful things in their lives while enjoying some of Tennessee's greatest BBQ, ribs, steak, and sandwiches is at the iconic two-story barn with a silo.
Address: 1004 Parkway #101, Gatlinburg, TN 37738
7. Bennett's Pit Bar-B-Que
Bennett's Pit BBQ debuted in Pigeon Forge, Tennessee, in 1991.
Since then, the family of Bennett's Bar-B-Que has expanded to six distinct concepts spread across 11 different venues in Pigeon Forge, Sevierville, and Gatlinburg.
Bennett's Pit Bar-B-Que looks for the greatest and freshest ingredients and prepares them in a unique way – Bennett's way.
View this post on Instagram
Their team is also amazing with customer service and will leave you wanting to come back again!
When in a city in the South, one definitely has to try out the barbeque, as they are all unique with their recipes. You really start to feel the 'soul' in 'soul food'!
This spot is definitely the best barbeque spot in Gatlinburg. Hang out with your friends and family and enjoy a nice meal.
They're open Sundays to Thursdays from 11:00 am to 9:30 pm and Fridays and Saturdays from 11:00 am to 10:00 pm.
Address: 714 River Rd, Gatlinburg, TN 37738
More than 2 Days in Gatlinburg?
1. Go Skiing, Tubing, or Sledding (in the Winter)
Winter activities really put the cherry on top of any family vacation.
Of course, anyone can indulge in such activities, but it is highly recommended to visit Gatlinburg in the winter as a family.
The skiing, tubing, and sledding sessions last for 90 minutes. You can go all the way up to the 350-foot-long Tubing Hill, which has a 50-foot plunge.
Following each run, the "Magic Carpet" (an outdoor escalator) returns you to the top of the hill and no climbing is necessary.
Children ages 2 and under are not permitted to go tubing and children ages 3 to 5 must ride with an adult who is at least 18 years old.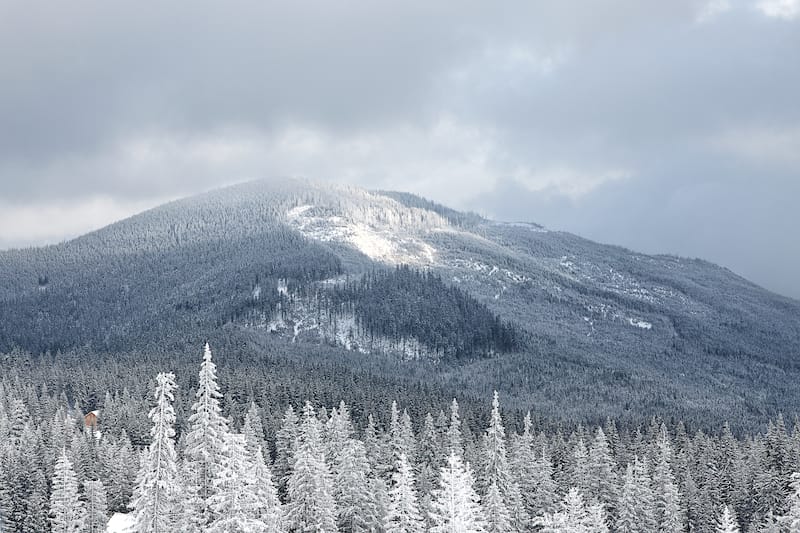 To ride alone, one must be at least 6 years old and 42 inches tall.
All tubers must be quick to enter and exit tubes and lanes, able to stand unaided on conveyors, and capable of comprehending regulations and directions.
Those who are pregnant are not allowed to participate in this activity.
If you're parking your car and the mountain parking is full, you must depart from the Downtown Tram Mall on the aerial tramway (please communicate with Ober Gatlinburg staff about your session time).
Since there are no refunds or swaps possible, please plan your time to allow for delays in order to avoid missing your scheduled tubing session.
Snow tubing tickets (for any scheduled snow tubing session) are available online and at the mountain's snow tubing ticket office near the beginning of November of each year). Tickets are not refundable.
2. See the View from the Space Needle
Take the glass elevators 400 feet up to the observation deck for a 360-degree view of Gatlinburg and the Great Smoky Mountains.
The view is a landscape of unparalleled splendor and is available for visitors to visit year-long.
While you're up there, take advantage of Higher Learning, a free educational experience that gives you a view of Seattle from the Space Needle!
Tickets are virtual and are never sent to you; they can be redeemed at the Space Needle ticket counter using a name and ID.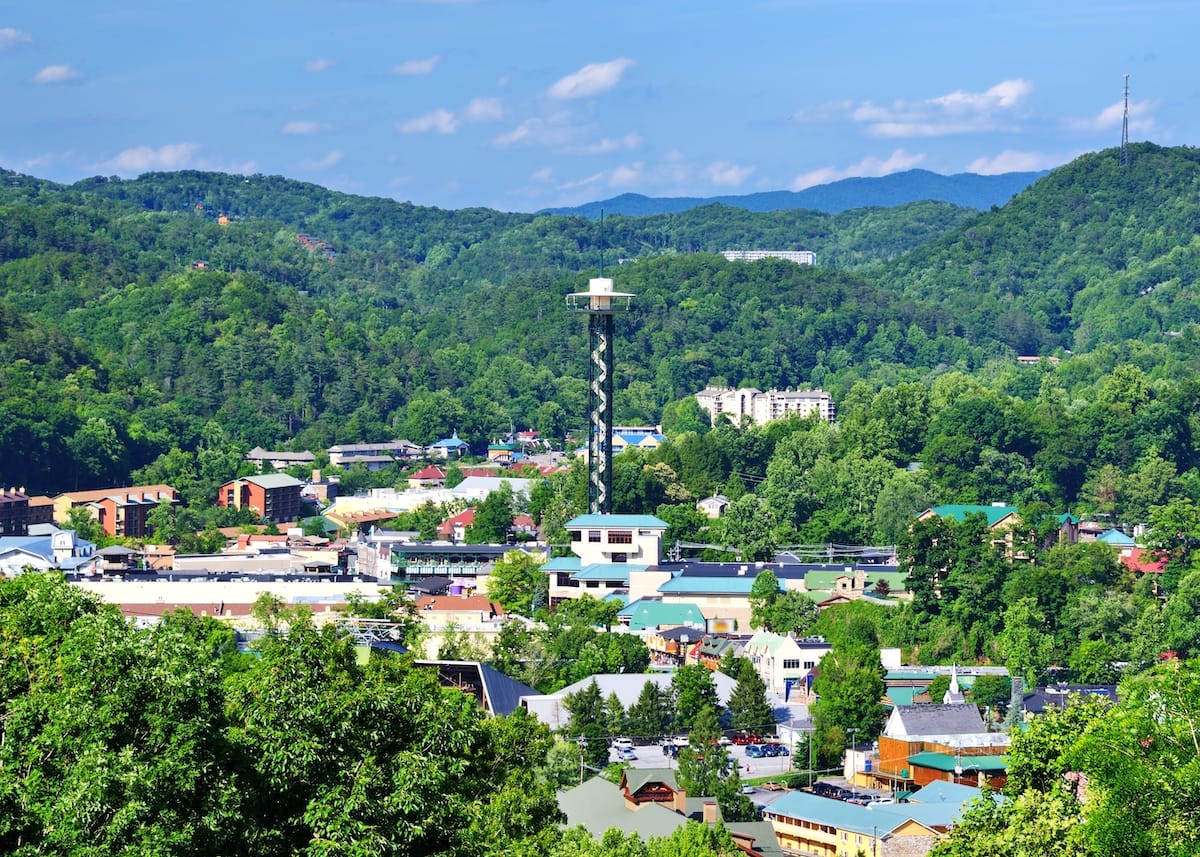 With the widest collection of amusement games, simulators, and activities in Gatlinburg, the 30,000+ square foot amusement center is the perfect place to win big and have fun.
Earn as many e-tickets as you can and use the premium redemption counter to exchange them for prizes! You don't have to go to Manhattan to satisfy your hunger for wonderful, authentic Italian food because Gatlinburg has it!
The Slice Pizza Bakery offers a taste of the Big Apple right in the middle of the Smoky Mountains.
Slice Pizza Bakery offers the best Italian food in Gatlinburg, including hearty calzones, mouthwatering calzones, hand-crafted sandwiches, and, of course, real New York-style pizza.
3. Check Out the Salt and Pepper Shaker Museum
If you're into unique and interesting items and want to go to a unique kind of place during your time in Gatlinburg, then you absolutely have to check out the Salt and Pepper Shaker Museum.
Twenty thousand sets of salt and pepper shakers from various countries can be seen there, along with a sizable collection of pepper mills.
You can check out the Virtual Museum to get a sneak peek into the one and only museum of its kind.
The admission fee is for adults (over the age of 12) and is $3. However, children under 12 can go for free!
You can also check their online store after your visit if you would like to purchase something.
Their hours are Mondays to Saturdays from 10:00 am to 4:00 pm and Sundays from 10:00 am to 2:00 pm.
4. Go to Ober Gatlinburg Amusement Park and the Aerial Tramway
Welcome to Ober Gatlinburg Amusement Park and Ski Area, a beautiful and thrilling four-season destination! You're invited to a mountainside of enjoyment, adventure, and beauty.
Ober Gatlinburg is a mountain of family-friendly activities that offers more than just skiing and snowboarding.
Visitors of all ages can enjoy some mountaintop fun at the Amusement Park.
Some of the fun activities that are popular at the Ober Gatlinburg Amusement Park and Aerial Tramway are ice skating, outdoor recreation, dining, shopping, skiing, snowboarding, and tubing.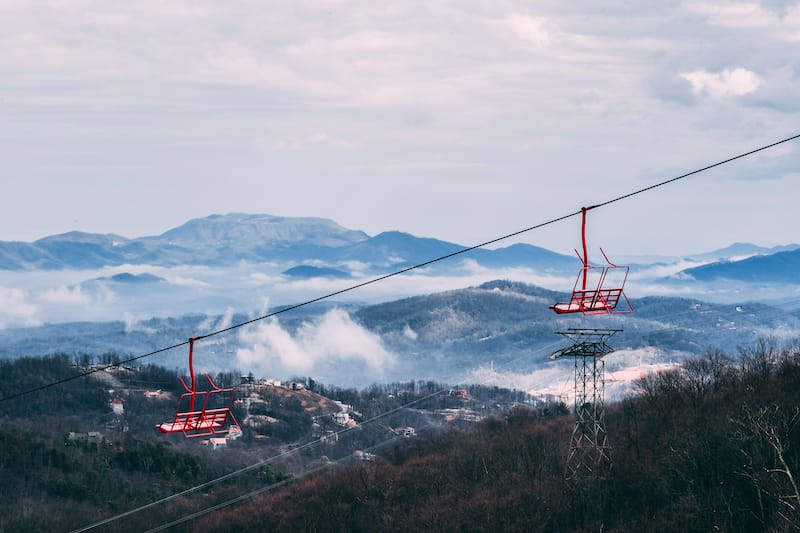 Ticket prices depend on the wristband you purchase.
The basic Tram Way is $29 for ages 5 and up.
The wristband costs $49 for ages 5 to 59 and $39 for ages 60+ and it includes a variety of activities which you can see on their website.
5. Visit the Hollywood Star Cars Museum
Come see all the incredible cars that have accumulated over the years and discover their histories!
A visit to the Hollywood Star Cars Museum is a journey through some of the most well-known films and television programs of the previous 50 years.
They showcase the top TV and movie automobiles from Hollywood in authentic surroundings complete with music, lighting, and action!
Come check them out in person now that you've seen them on the big screen!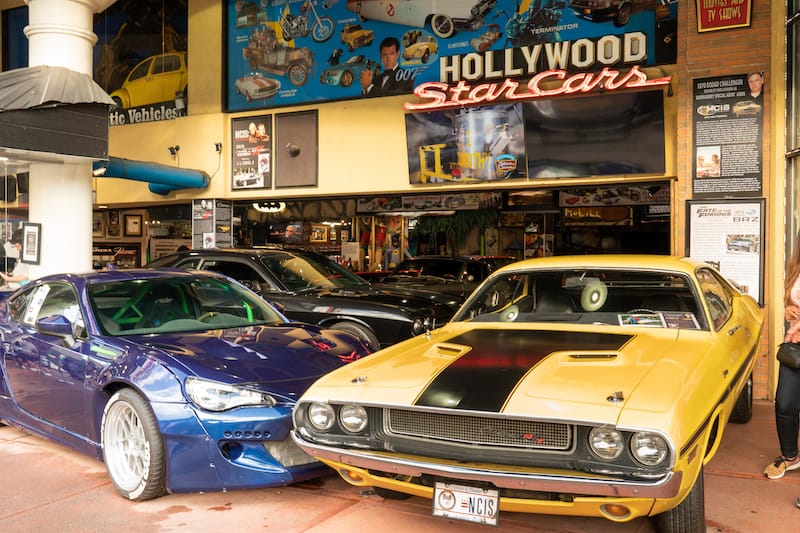 Down at Hollywood Star Cars Museum, they display vehicles from popular motion pictures in the Movies and Television collection, including the original Batmobile from 1992's Batman Returns and the S.H.I.E.L.D.
Hummer H3T from 2012's The Avengers. Don't forget to see the General Lee 1969 Dodge Charger from Dukes of Hazzard or even the Beverly Hillbillies' Oldsmobile Model 46.
They're open 7 days a week, from 9:00 am to 9:00 pm.
Buying tickets online is recommended as they are cheaper. Tickets for adults are $17.99(online $15.99 ), $9.99(online $8.99) for children ages 6 to 12, and free for children aged 5 and younger.
Annual Festivals in Gatlinburg
6. Smoky Mountain Wine Fest (April)
Wine seems like a must when vacationing, especially in Gatlinburg! If you happen to take your trip in spring, then you're in luck as the Smoky Mountain Wine Fest is a hit and takes place annually during the month of April.
The Gatlinburg Wine Tour and the Gatlinburg Smoky Mountain Wine Fest are the two activities that make up the Gatlinburg Wine Weekend.
The Gatlinburg Wine Tour will take you on a guided tour of the area's wineries.
The tour starts on time at 6:00 pm after registration/check-in is open from 5:00 p.m. to 6:00 p.m. It's encouraged that you get your tickets in advance because there are only a limited number of tickets available.
7. Smoky Mountain Tunes and Tales (July)
Visitors in Gatlinburg should definitely look forward to being entertained during the summer by Smoky Mountain Tunes and Tales!
The summer-long street performance festival Tunes & Tales features costumed musicians, dancers, and storytellers who take on the roles of people from as far back as the 1800s.
View this post on Instagram
The festival starts in July, every year being on a different day, and lasts a while, allowing people to spend their entire summers attending the Tunes and Tales!
It's great for families and history enthusiasts specifically, as they will get to see what life was like back in the day in a fun and interactive way, and can perhaps learn a thing or two as well!
The times of the performances are 6:00 pm to 10:00 pm.
8. Oktoberfest at Ober (October)
This famous German holiday has made it into the list of holiday traditions for Americans!
The food during Oktoberfest is one of the best parts! Along with daily performances, the Seasons of Ober Restaurant makes their menu Oktoberfest-themed for the month-long event.
Most of the food is influenced by German cuisine and is based on dishes from traditional Bavarian festivals.
Schnitzel, bratwurst, strudel, turkey legs, salted pretzels, and sauerkraut are just a few of the selections.
View this post on Instagram
Beer is a fantastic way to go with meals as well. All festival goers over the age of 21 have access to an outdoor beer garden every day.
You can anticipate the Smoky Mountain Oompah Band in addition to the genuine German food and beer.
There is also a band that performs traditional Bavarian folk dances, oompah music, sing-alongs, yodels, and more while sporting genuine lederhosen! They perform every day during Oktoberfest.
This is one of the best things to do during fall in Tennessee!
9. Gatlinburg Winter Magic (November-February)
Taking the tranquil Trolley Ride of Lights allows visitors to experience Gatlinburg Winter Magic from the comfort of a Gatlinburg Trolley.
Everyone may experience the enchanted beauty of Gatlinburg Winter Magic thanks to the specially designated trolleys, which transport their visitors on an unforgettable excursion around the downtown area and the nearby Highway 321 The times for the trolley are 6:30, 7:30, and 8:30.
The most recent $1.6 million-plus rollout of specially designed and fabricated lighting displays are divided into sections that are reminiscent of winter forests, evergreens, and romance.
It includes one-of-a-kind LED lighting displays along Gatlinburg's famous downtown Parkway, nearby River Road, and the triangle juncture of the two.
Additionally, there are a lot of colorful displays along the Highway 321 route. This is such a popular thing to do during winter in Gatlinburg!
Did we miss anything on this Gatlinburg weekend getaway guide? Let us know your Gatlinburg itinerary tips in the comments! Thanks!
More Gatlinburg Travel Guides
Pin this Weekend in Gatlinburg Guide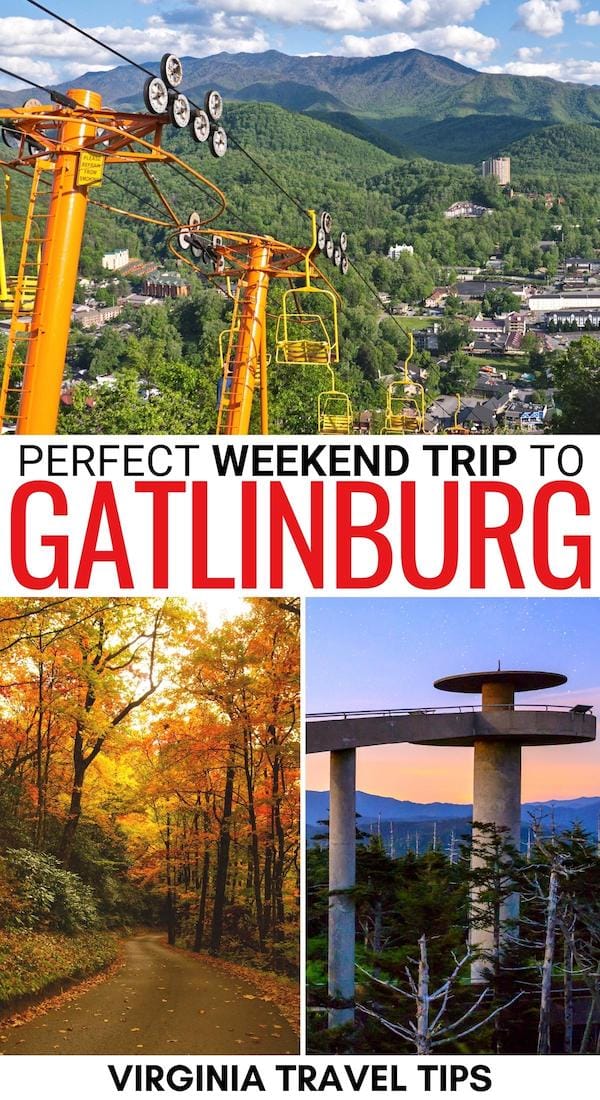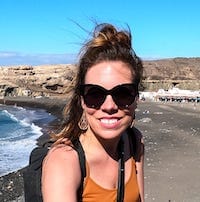 Megan is a travel blogger and writer with a background in digital marketing. Originally from Richmond, VA, she has lived all around the world (including Germany, Finland, Norway, etc) but her heart always finds its way back to Virginia. This blog is to help encourage travelers to explore the great state of VA… and its wonderful neighbors! Megan has written for or been featured by National Geographic, Forbes, Lonely Planet, Fodor's Travel, the New York Times, and more. She has visited 45 US states and 100+ countries… and wholeheartedly believes that Brunswick Stew is probably the greatest food to ever exist.