I have said it once and I'll say it again – West Virginia is one of the most underrated places in the United States. And these charming small towns in West Virginia are some of the state's best attractions!
While most West Virginia towns and cities are not all that populated, to begin with, you'd be surprised at how much you can do in and nearby these WV towns!
I am sure we missed some really amazing small towns in WV – so please let us know your top picks (and the ones we overlooked!) in the comments section. Thanks!
White Sulphur Springs
This resort town in West Virginia traces its origins to around the 1770s, where a woman's arthritis was miraculously cured after bathing in the springs.
Ever since, White Sulphur Springs has been known as a health spa, where visitors can check out these healing springs at the Greenbrier Hotel.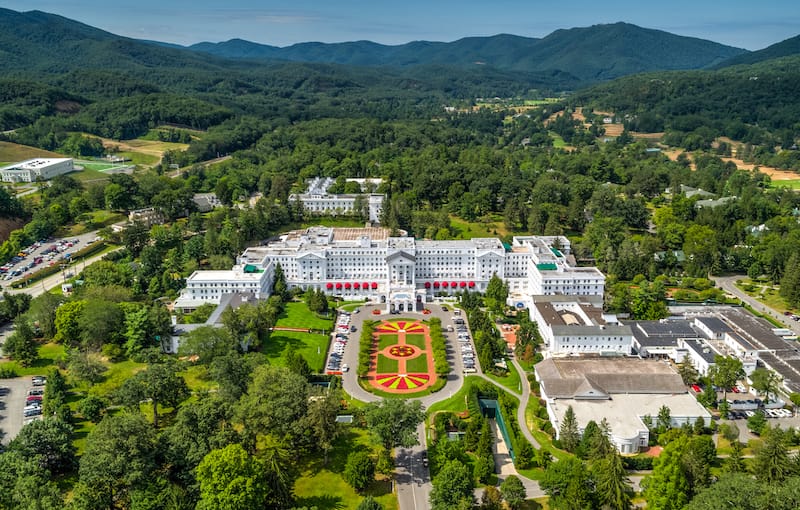 Another famous landmark in the city is the White Sulphur Springs Hotel, also known as the Old White, which had a history of being the headquarters and a hospital to both the North and the South during the Civil War.
Finally, the President's Cottage, which has been a museum since the 1930s, used to be a presidential residence. All of these sites are available to tour when you visit White Sulphur Springs. It is a fantastic WV weekend getaway!
Seebert
Seebert is a small, friendly town located near the Greenbrier River. For water lovers, this is a fantastic place to visit and relax.
Water tubing is a particularly fun activity that people like to partake in when visiting Seebert and the local area. Check out Jack Horner's Corner if you want to rent a kayak or tube for some floating.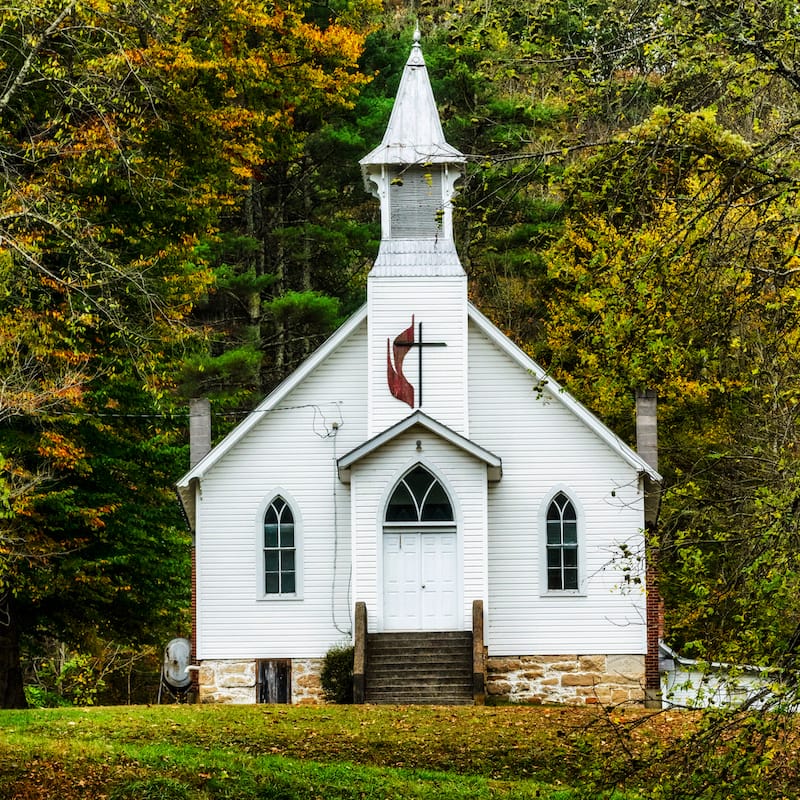 If you want to spend the night, there are plenty of options for doing so, including the Greenbrier River Cabins for lodging or a campout in the state park.
Bearing in mind COVID-19 restrictions, the town is also known for the Pearl S. Buck Birthplace Museum, which usually offers tours.
Finally, Seebert is a great place to visit for some motorcycle touring because of its curvy roads.
Fayetteville
According to Budget Travel, Fayetteville is considered one of the coolest towns in America. What makes it especially famous is its rapids, especially if you're someone who loves whitewater rafting.
In fact, this might as well be one of the best places in the country for that activity. Adventures on the Gorge is every rafter's dream! You can even learn if you're a beginner.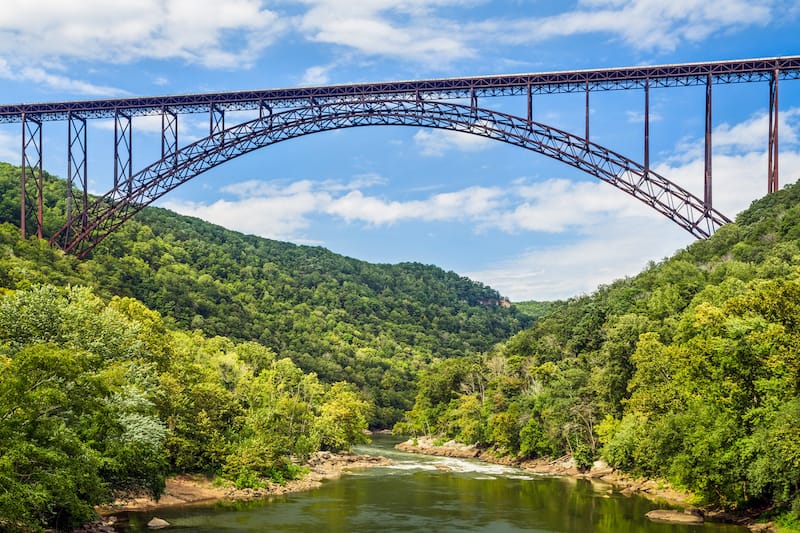 There are also plenty of lodging opportunities, including cabins, RV sites, and campgrounds if you want to stay the night in Fayetteville.
Shepherdstown
Shepherdstown is located around 1.5 hours away from Washington D.C. and Baltimore along the Potomac River.
It is especially known for its historical sites, such as museums, battle sites, and Civil War reenactments, which you can check out all year long. There are also historic inns that you can stay in.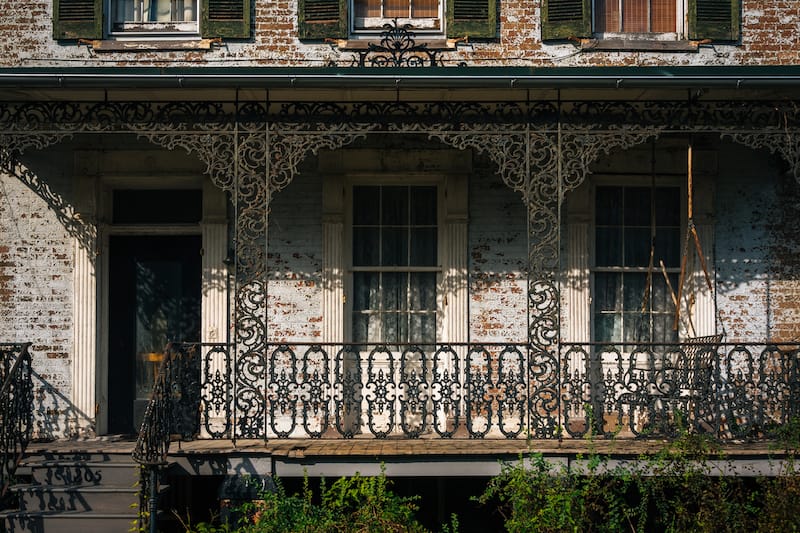 There are many special events taking place here constantly, so be sure to stay up to date on that. It is also known for its great restaurants and cafes, such as the Blue Moon Cafe and The Press Room, making it a fun and lively town all around.
Summersville
Summersville Lake is an entirely human-made rock-fill dam that is only around 20 minutes away from Fayetteville. It's especially popular among boaters and campers due to its scenery.
Whether you want to go boating, fishing, or you just want to relax in the sun, Summersville is truly the place to be. There are plenty of quiet coves that are perfect spots for fishing.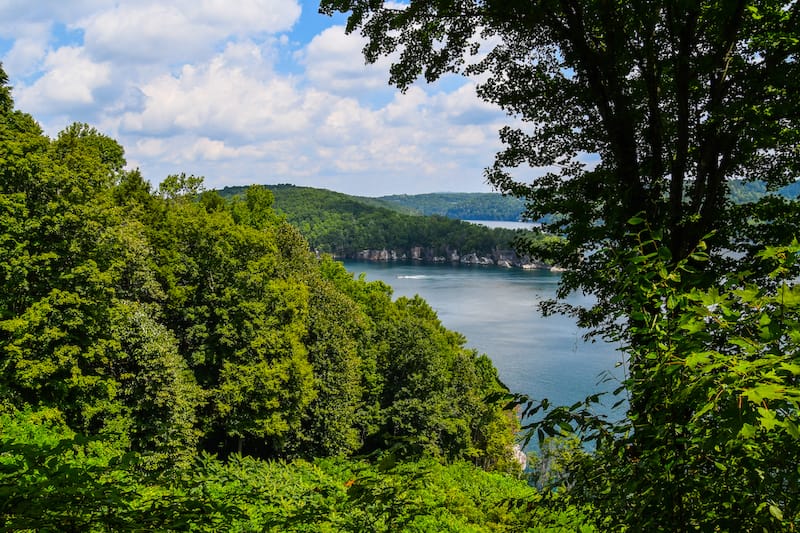 In addition, you can get out on the lake if you want to go boating. It also features a marina and public beach for the whole family to enjoy.
There is also the possibility of getting certified in scuba diving, as well as the Mountain Lake Campground, where you can stay the night and enjoy nature.
Berkeley Springs
People especially love Berkeley Springs because of all it has to offer at any time of the year.
Berkeley Springs is considered to be America's first spa town. Particularly, its mineral springs, which are considered to have healing powers, is one of the town's most popular sites.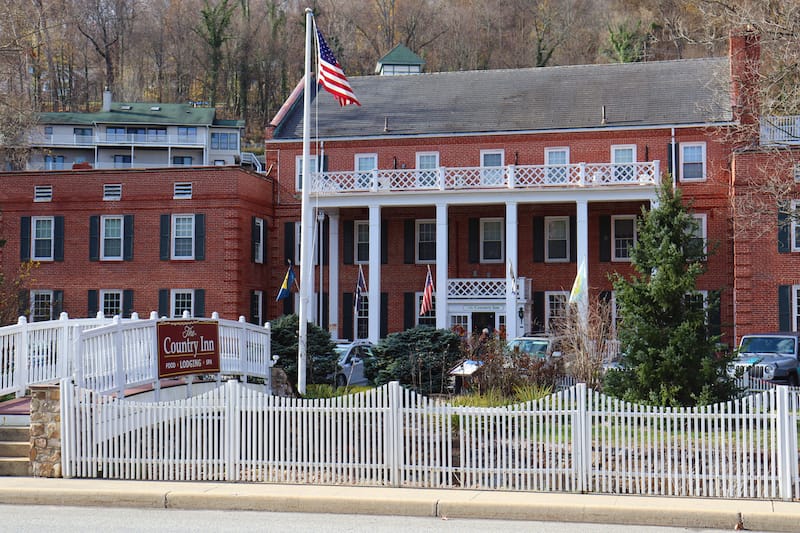 Also, visitors will be able to check out the artwork, shops, and spas for relaxation. The Cacapon Resort State Park is a fun attraction as well, including a golf course, trails, and a sandy beach.
It's close enough to DC and Baltimore that you could squeeze it into a trip while getting away from the hustle and bustle of city life.
Sutton
Sutton is famous for being home to the best restaurant in West Virginia- Cafe Cimino. This restaurant features all homemade foods made by Chef Tim, such as pasta dishes and steaks.
You can even stay at the Cafe Cimino County Inn overnight. A bonus- the inn is right along the Elk River, so you're going to get some stunning views during your stay, too.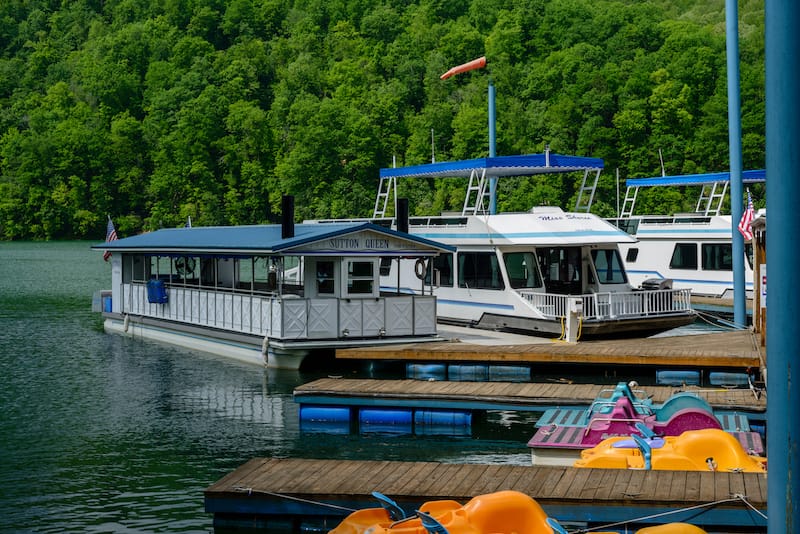 Forty minutes away from Sutton in Weston you'll find the Trans Allegheny Lunatic Asylum which is where hundreds of lobotomies have been performed throughout the years.
The asylum is supposedly haunted, and many ghost hunters have come to the site to check it out. A tour is definitely a must for anyone who loves an adrenaline rush.
Lewisburg
The quaint town of Lewisburg is perhaps most well-known for its Main Street, which is packed with plenty of opportunities for shopping, dining, and art galleries.
Some of the best shops to visit here include Food and Friends, Stardust Cafe, and the Wild Bean. For art galleries and antiques, the Harmony Ridge Gallery and Roberts Antiques and Wine Shop are also fan favorites.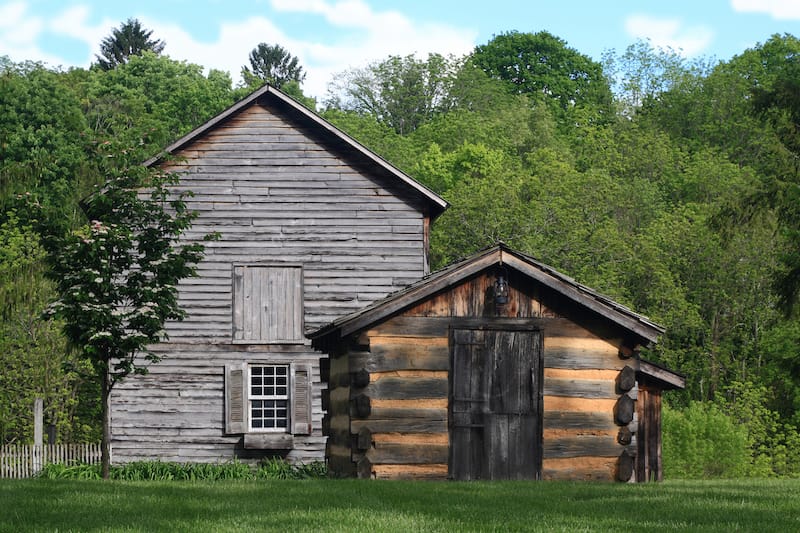 The town is also home to many Civil War sites and old architecture that serve as its landmarks. You can also check out the Chocolate Festival and Carnegie Hall, where you can also see live performances and music.
Dunbar
Close to Charleston, West Virginia's capital, Dunbar is home to the best bingo hall in the entire state.
If you love getting your competitive spirit on, then you have to go to the Dunbar Athletic Boosters Bingo Hall, where you can bet on jackpots and eat delicious homemade food.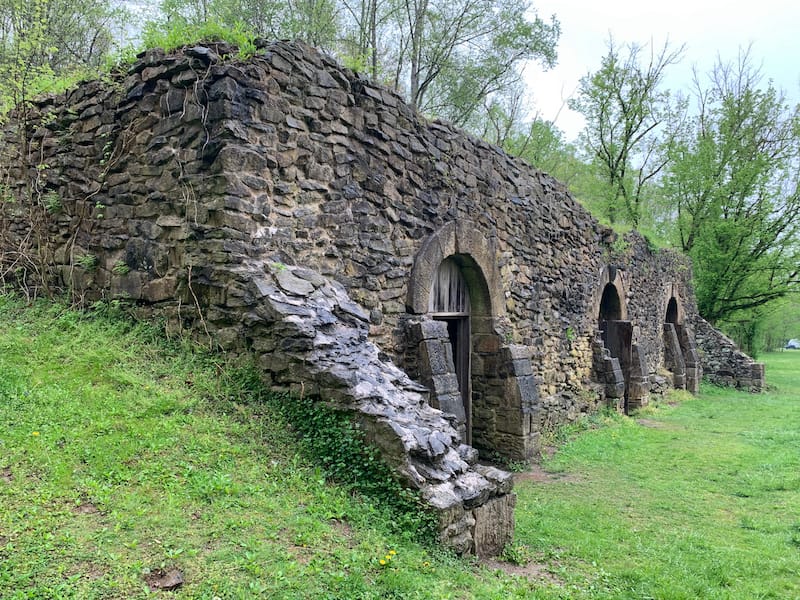 On Saturday nights, you can play bingo for hours and hours. Although it sounds corny, people travel to the town just for bingo, as it's certainly not going to be your typical game.
If you want to stay the night in Dunbar, the Mardi Gras Casino and Resort is a great option. It's close by, and you will have a lot to do there as well.
Hinton
Hinton is another town in West Virginia that is not to be missed. Right along the New River in the south of the state, one of the main features of this quaint town is its stunning architecture.
You can check out the Market on Courthouse Square to do some shopping and eating when you visit, as well as coal heritage tours, resorts, parks, and more.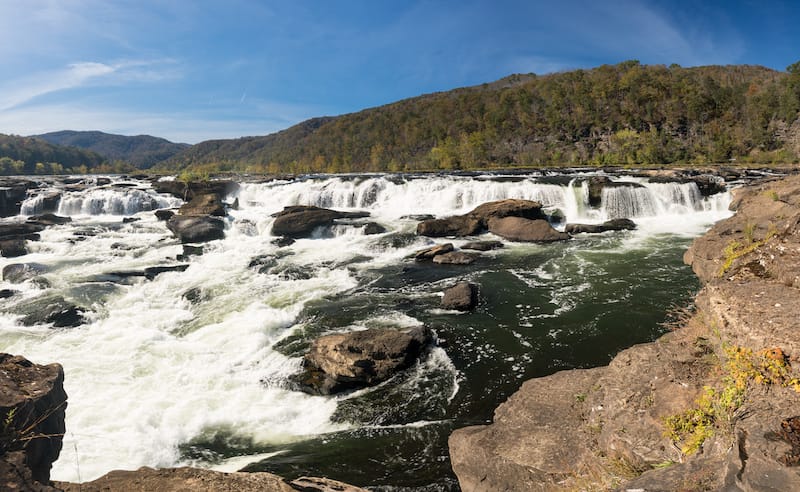 Bluestone State Park, in particular, is a tourist favorite for hunting and fishing.
Another great part of the city is that you can check out Hinton's Railroad Days two weekends every year, where you'll partake in a train ride through beautiful mountains to learn more about the train heritage of the town.
Elkins
Elkins is especially popular because of its old-fashioned vibes. Graceland Inn is one of the best places to stay when you visit.
Many people also enjoy the train ride on the New Tygart Flyer, which takes you through Elkins' beautiful mountain landscapes and back to town.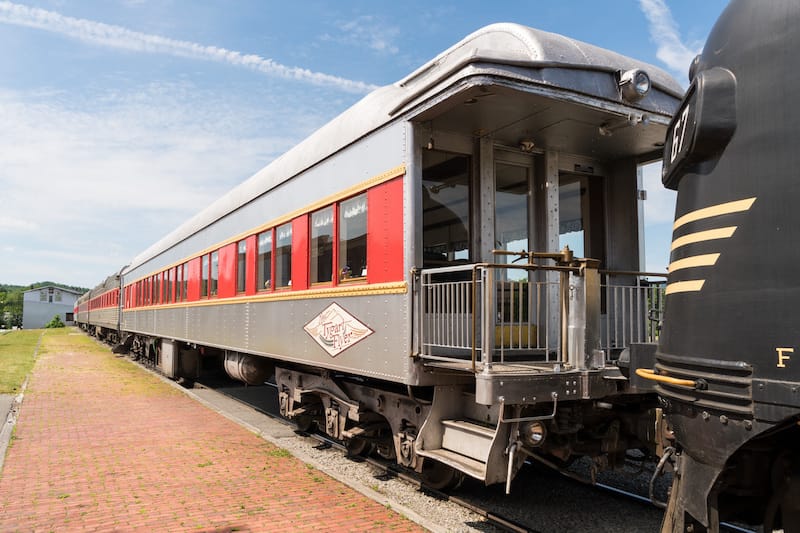 There are plenty of places to dine when you visit, especially the Custard Stand diner, which is home to many classical dishes.
You can also see a variety show at the American Mountain Theater or the Gandy Dancer Theater. Finally, the Augusta Heritage Center offers plenty of workshop weeks dedicated to bluegrass that you can participate in.
Marmet
Marmet is a small town near Charleston, the capital of West Virginia.
The town is most well known for the best hot dogs in West Virginia! You can try them out at Chum's, and it's said that the yellow mustard slaw is especially delicious, too.
The town is also known for its Marmet Labor Day celebration, which is packed with a parade and all kinds of fun activities to participate in, such as live music, fireworks, a carnival, games, and great food.
This annual tradition is a favorite of both locals and tourists, so definitely check it out if you're nearby for Labor Day!
Buckhannon
Buckhannon is certainly not a large town, but it's worth the visit for those who are interested in the arts.
It is located within the West Virginia Artist Gallery Trail. In addition, the Main Street Gallery is home to 30 local artists, which means that all art lovers will be able to do some exploring and help out small businesses.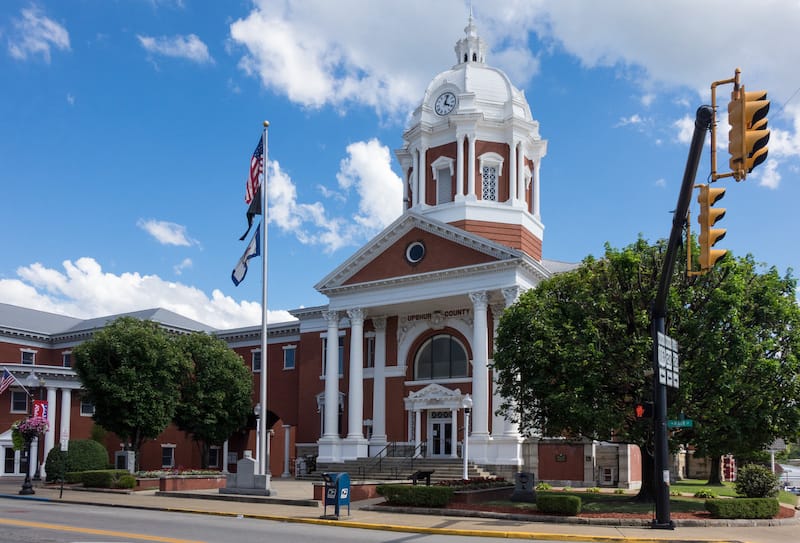 You can also visit the Lascaux Theater, which provides showings of films that you won't be able to see in regular movie theaters.
Slightly deviating from the artistic world is the antique mall, where you will be able to check out all the gadgets and artifacts from old times. If art isn't your thing, Skateland and the West Virginia Wesleyan Planetarium are also fun places to visit.
Charles Town
History-lovers should definitely check out Charles Town during their visit to West Virginia. It's named after George Washington's brother, Charles, because this is where his home was located.
In fact, the Washingtons would frequently gather in Charles Town. It was also the site of many Civil War battles, as well as an abolitionist raid.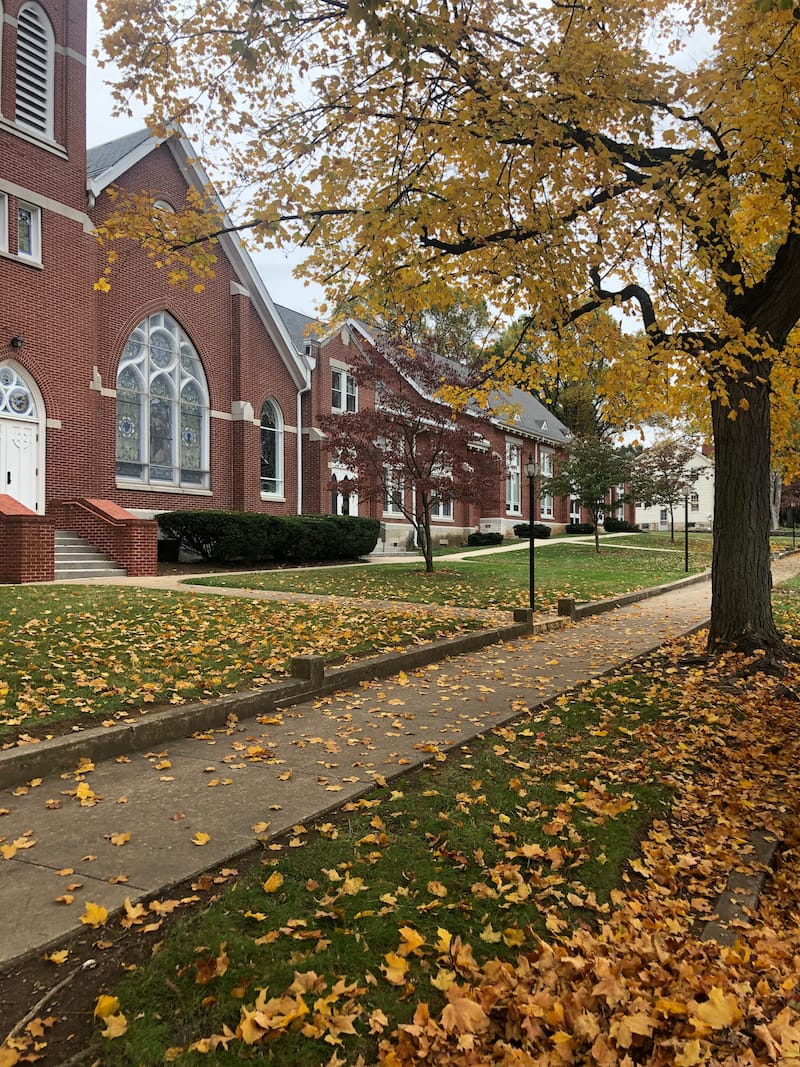 So, there is definitely a lot of history in the town that's worth seeing. In addition, people like to visit the Bloomery Plantation Distillery for a tour and tasting, as well as the Old Opera House and Hollywood Casino for some extra fun.
Harpers Ferry
Right where the Potomac and Shenandoah Rivers meet is Harpers Ferry, which is home to the Harpers Ferry National Historical Park.
For those who remember their American history classes, Harpers Ferry was transferred between the Union and Confederacy fourteen times during the war, which makes it a rich site for anyone who wants to learn more about history.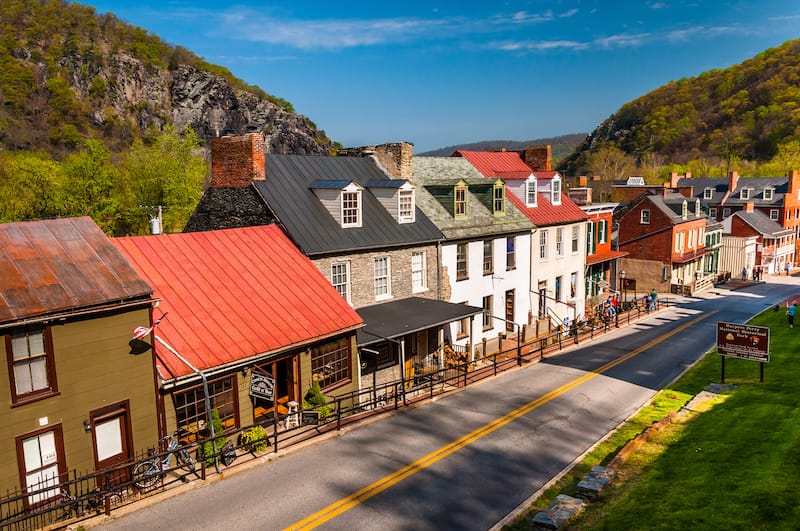 Aside from that, John Brown's Fort is a popular site to visit in the town because it is where three states meet.
The Appalachian National Scenic Trail and St. Peter's Roman Catholic Church are also sites to check out to get the best picture of this stunning town.
New Martinsville
The most famous site to see in New Martinsville is the courthouse, which appears as though it looks like a castle due to its ornate and unique architecture.
Besides the courthouse, the town is especially known for its delicious cafes and restaurants, especially PJ's Pizza, Quinet's Court, and Dos Hermanos Mexican Grill. You'll never go hungry if you come to this town to stay.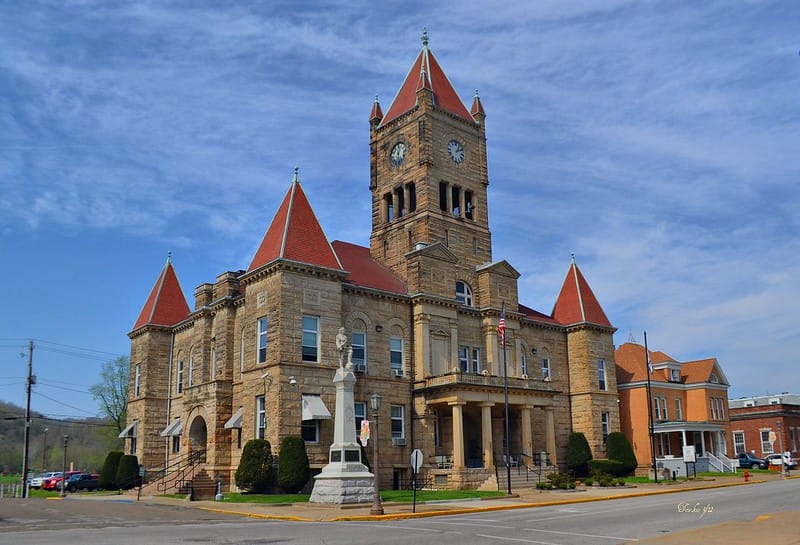 Also, for outdoor lovers, Lewis Wetzel Park is great for family fun. People visit the large city park for walking, entertaining children, and a day out in the green space not far from the Ohio River!
Overall, this town is the perfect place to visit whether you're on your own, with family, or friends.
What are your favorite small towns in West Virginia? Let us know the coolest small towns in WV that we may have missed on this guide in the comments! Thanks!
More West Virginia Travel Resources
Pin this WV Small Towns Guide