There are so many gorgeous and historic places in Kentucky and many of them have unique backstories! These are some of the most haunted places in Kentucky!
Did we miss any of the best Kentucky haunted places that you should visit this Halloween (or any time)? Please share them in the comments! Thanks!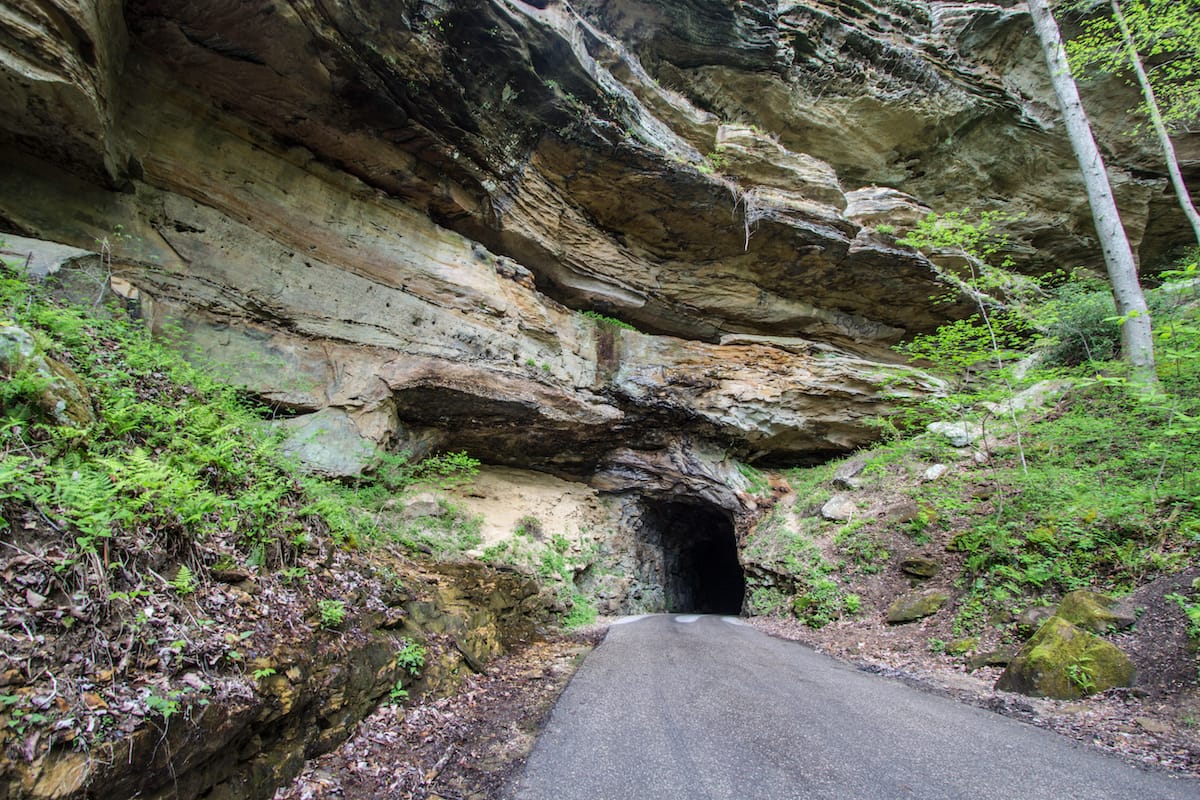 Most Haunted Places in Kentucky
Camp Taylor (Louisville)
Camp Taylor, named after former President Zachary Taylor and located 6 miles southeast of downtown Louisville, Kentucky, was a former military camp established in 1917.
It was the largest military camp in the world during World War I, where soldiers were trained for deployment to Europe. After the first outbreak of influenza struck the camp in 1918, however, things began to fall apart.
The highly contagious infection swept through the camp, killing hundreds of men every day to the point where coffins and remains had to be stacked outside.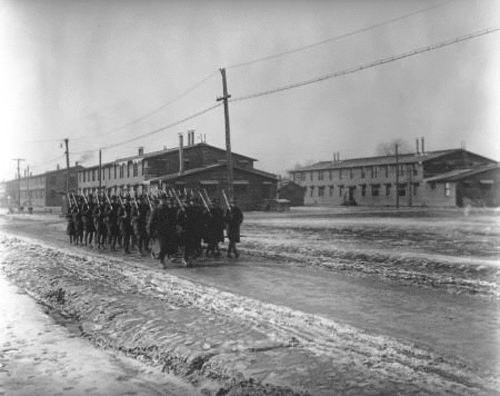 After WWI ended, a neighborhood emerged in which inhabitants began to notice unusual events. They claim to be able to see armies marching and hear cannons being fired, among other things.
Many people have reported seeing a Victorian-era woman in a blue dress wandering the streets, and if you are unlucky enough to see her, be wary of her deathly stare. The ghost of a young girl has also been seen in the area. Her origins, however, are unknown.
Nada Tunnel (Powell County)
Nada Tunnel, also known as "The Gateway to Red River Gorge," is located in Powell County, Kentucky. Works of a one-lane tunnel on a two-way road began in 1910 and concluded in 1911.
Drills and dynamite were used to rip through the limestone rock during construction, and one worker died while attempting to dissolve a stick of frozen dynamite by placing it next to the fire, which resulted in the dynamite exploding.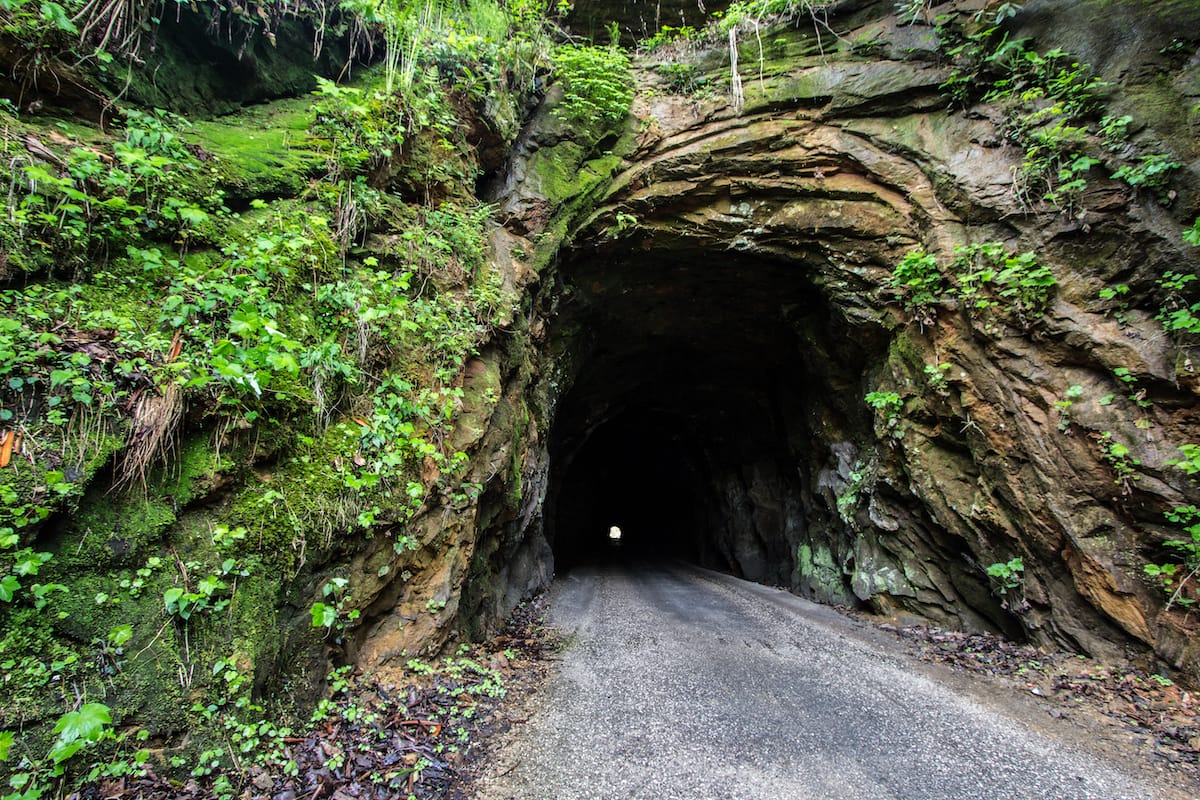 As a result, the man's spirit is claimed to haunt the Kentucky tunnel. Others allege that the location is haunted as a result of a climber who died in the region.
These incidents are linked to the mythology of a green orb appearing in front of the tunnel. If you plan to enter the tunnel, keep in mind that it only fits one automobile at a time, therefore check for other cars' headlights before proceeding!
This is one of the coolest haunted places in Kentucky for the sake of it being engulfed in nature!
Liberty Hall (Frankfort)
Senator John Brown constructed Liberty Hall in Frankfort, Kentucky in 1796. They were comfortable living there until catastrophe struck.
When one of Mrs. Brown's children died in 1817, she asked her aunt, Mrs. Varick, to accompany her on the grueling voyage from New York to Kentucky to assist her. Unfortunately, she died not long after she came upstairs in one of the bedrooms.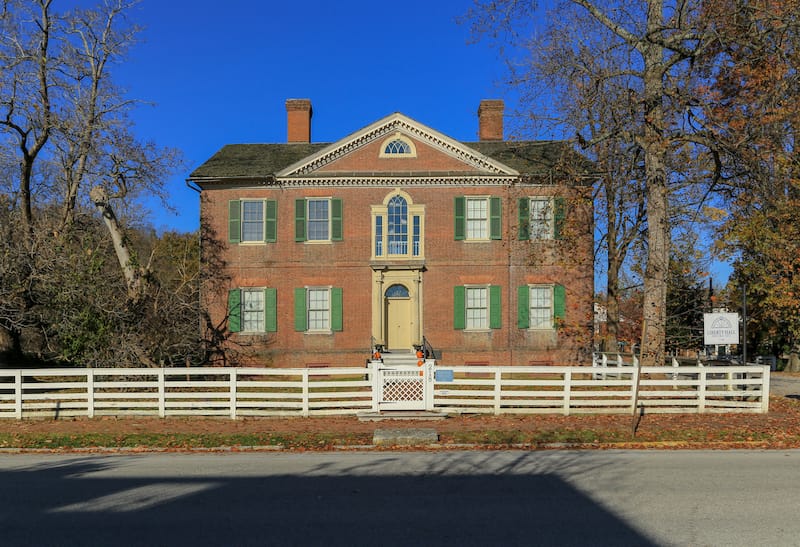 Since Mary Mason Scott reported seeing a ghost of an elderly woman dressed in a gray dress, the eerie stories have continued to this day! Mrs. Varick is supposed to have been buried in the modest family plot outside the garden.
Her whereabouts became unknown after the family site was moved to a larger cemetery, which infuriated her.
Nevertheless, her goal in her encounters with humans is to be helpful around the mansion, and she has been known to help with chores, and her appearance has never scared anyone. Some tours now focus on her eerie story, and many people claim to have seen her.
Kentucky State Penitentiary (Eddyville)
The Kentucky State Penitentiary is situated near the Tennessee border on a sharp bend in the Cumberland River.
In the 1800s, a maximum-security jail was built there. It is a gorgeous place from afar, but up close, it is a death and ghost machine, according to a local author and paranormal investigator.
Thousands of men have been executed in the prison's electric chair, known as "Old Sparky." During his death row cell inspections in the late 1980s, a guard had a terrible incident where no one stayed.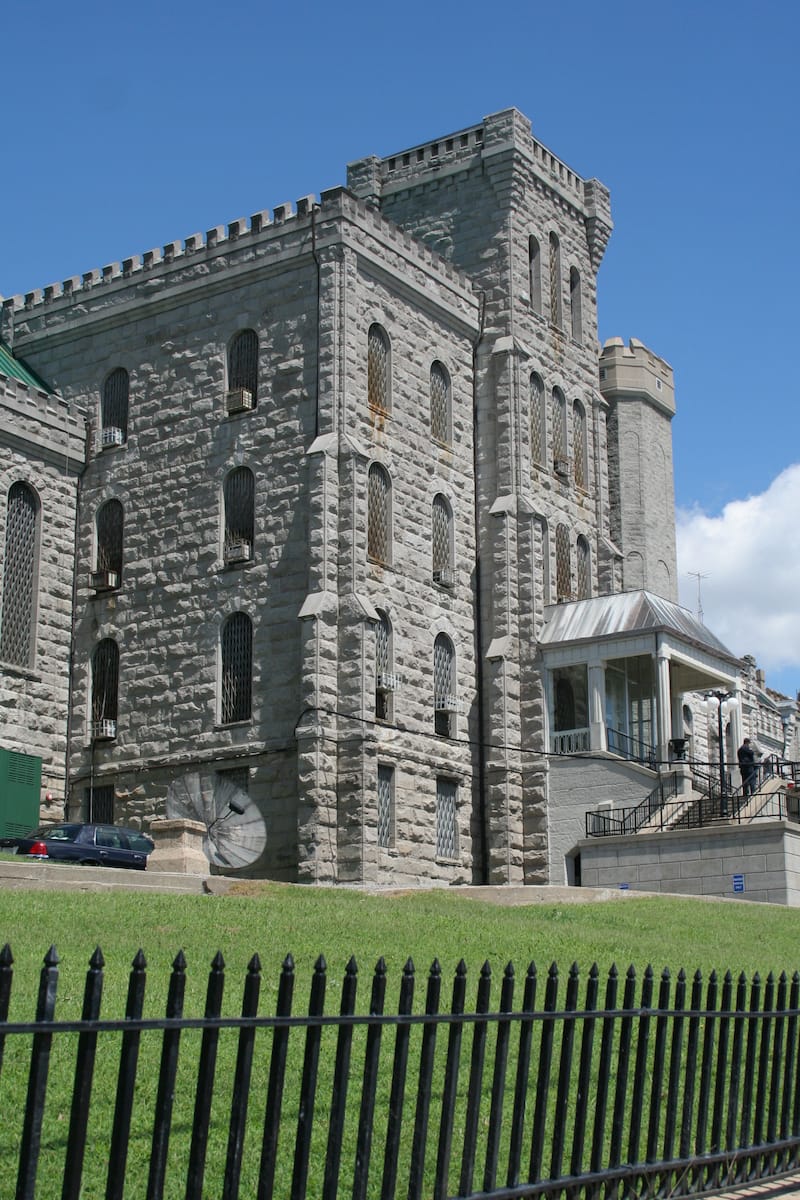 He was greeted by a prisoner who was reading the Bible. When he returned to his office, he asked about the prisoner's meal, only to discover that no one was in that cell.
When he returned to the cell, he discovers that it is empty except for a small Bible on the floor. More strange occurrences were recorded around the institution, with many reporting seeing a reflection of an inmate who attempted to shock them.
Please keep in mind that the prison is still operational, so visits are not permitted.
Mammoth Cave National Park​​
Mammoth Cave National Park is home to the world's longest cave system (literally more 'cave' was just discovered here in 2021!).
When Dr. John Croghan bought the cave for $10,000 as part of his "property" in 1839, he also received the Enslaved People who worked there, one of which was Stephan Bishop. Stephan was known for his liveliness, and everyone appreciated his cave tours.
Meanwhile, Dr. Croghan was pondering the strange concept of turning the cave into a hospital. He intended to cure tuberculosis in the bleak location, and he succeeded in doing so by relocating 15 patients to his community.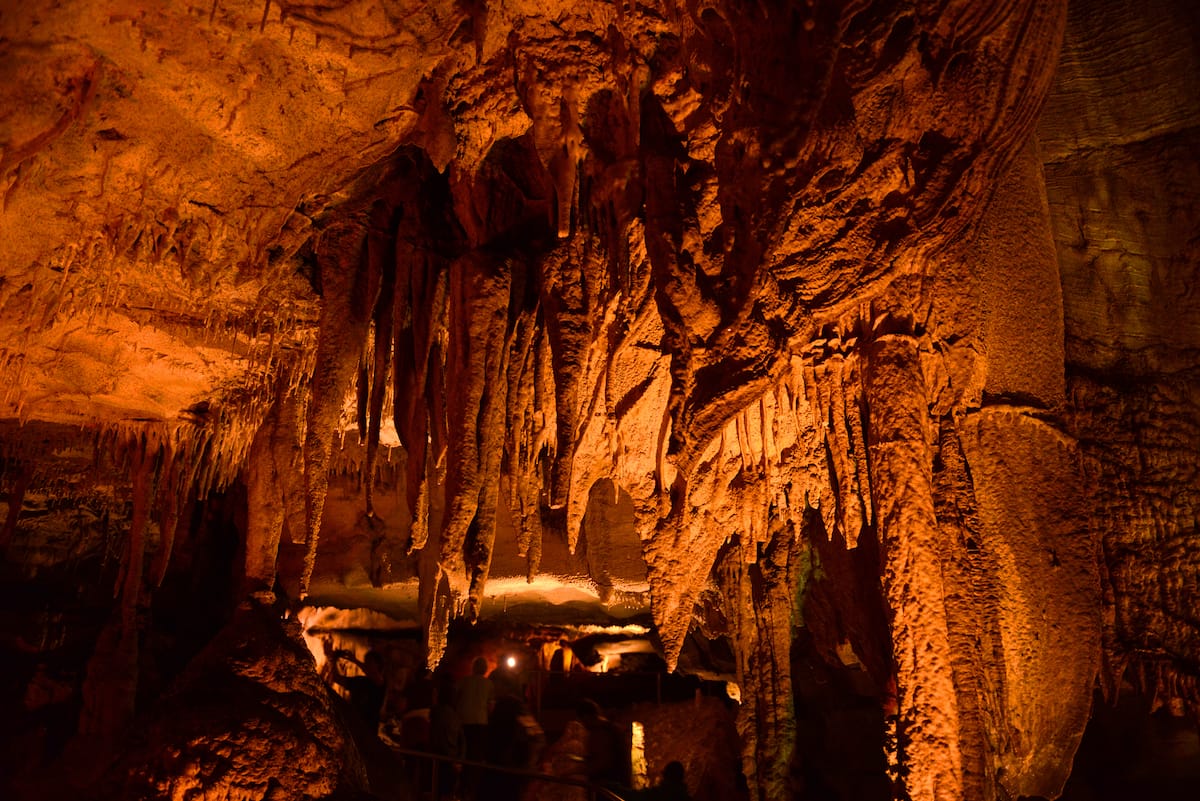 In a year, all 15 patients deteriorated, and they died of the sickness in 1849. A slab of stone can be seen where the deceased bodies were laid before being removed from the cave.
Many guests to the cave said they heard coughing in that section of it. Later, Mr.Bishop died of an unknown cause after gaining his freedom and was buried near the grotto he adored.
Many people now claim to have seen him and other formerly Enslaved People roaming the cave occasionally.
Waverly Hills Sanatorium (Louisville)
The Waverly Hills Sanatorium was a tuberculosis treatment facility built between 1924 and 1926. This is known as one of the most haunted places in Kentucky and even the United States as a whole!
The patients received operations to remove their ribs in the hopes of making it easier for them to breathe, but it did not proceed as planned, resulting in thousands of deaths.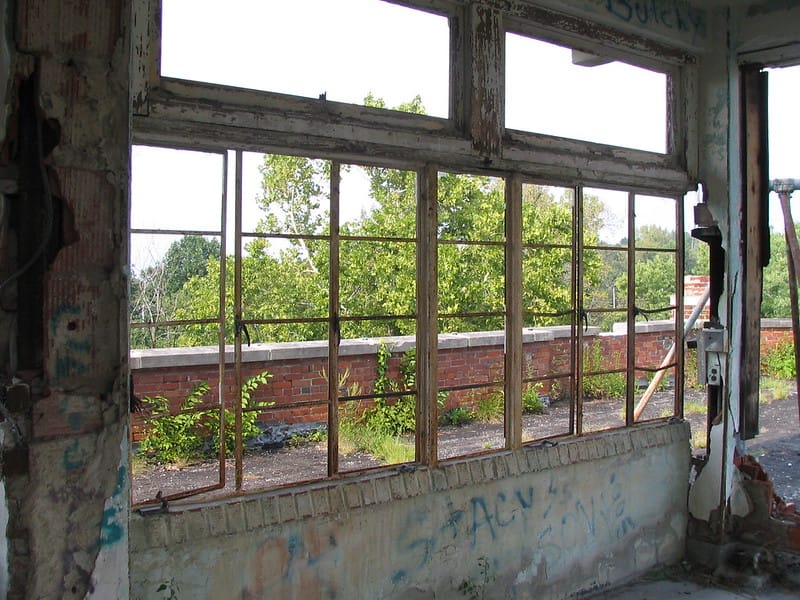 Reports of paranormal activity, such as hearing voices in empty rooms, ghosts caught on video, strange scents, and unexpected physical sensations, have been happening for years.
There have been reports of a nurse wandering the corridors who hung herself, but one of the more active spirits is a little boy tour guide named Timmy who is always looking for someone to play with.
Sometimes, tour groups will roll a ball down the corridor and have it returned to them. Despite the fact that the facility was shut down, the anguish and suffering of so many people left an imprint on it.
Sleepy Hollow Road (Prospect)
Sleepy Hollow Road is located on the eastern border of Jefferson and Oldham counties in Kentucky. It is a long stretch of tree-lined road that winds through the Kentucky countryside through small towns and beyond.
The only source of light at night is the headlights of passing traffic. The legend begins when a driver spots lights behind them and believes someone is following them, pushing them to speed up, only to have the automobile pull out in front of them, showing that they were a hearse.
The tale draws to a close when the pursued vehicle runs off the road, plunging 30 feet.
The Cry Baby Bridge is another legend associated with this spot. Women who have unwanted children are said to go to the bridge and toss their newborns into the creek, causing screams and cries to be heard throughout the neighborhood.
Sleepy Hollow Road is a spot where you should think twice before visiting!
Seelbach (Louisville)
In 1905, the Seelbach Hotel in Louisville opened its doors. For more than a century, this exquisite historic hotel has functioned as one of Kentucky's most important historical landmarks.
The hotel, on the other hand, is notorious for its ghostly activity. Patricia Wilson, the lady in blue, is one of the hotel's most famous sightings.
She was a woman who had recently divorced her spouse and intended to meet him later at Seelbach to try and work out their differences.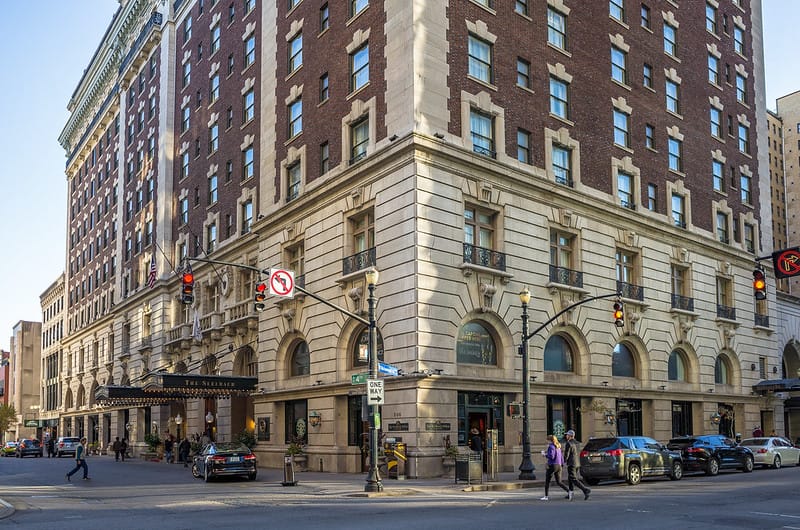 Unfortunately, her husband died in a car accident and never showed up. She was devastated by the loss, and she died not long after. As a result, guests notice a woman in a blue outfit strolling around the hotel.
Other ghosts have been reported at the hotel, including a woman dressed in old, worn-out clothing who was approached by a staff member attempting to communicate with her but she then disappeared.
Octagon Hall (Franklin County)
Octagon Hall, located in Simpson County, Kentucky, is said to be the most haunted location in the South.
It was built in 1847 and completed in 1859 for Andrew Caldwell and his family to live in. Caldwell, on the other hand, expressed his support for the soldiers when the Civil War broke out by providing them with refuge and medical assistance, as well as assisting them in hiding from Union troops.
Several troops are reported to have been buried on the site due to medical difficulties. Caldwell's wife tragically died before they could move into the house, and her body was buried on the grounds of their new home, scarring Octagon Hall even before it was finished.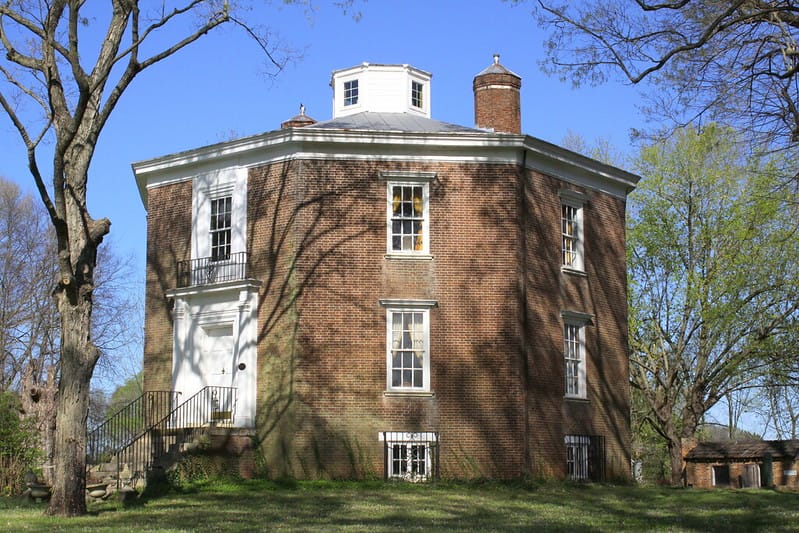 Their 12-year-old daughter soon followed her when she perished in a tragic accident. Visitors said they saw toys moving around in the kid's room and a child's little hands clutching them and whispering "mother" to them.
Edward, a soldier who died of suffocation while hiding, is occasionally spotted wandering around the attic.
Octagon Hall Museum & Kentucky Confederate Studies Archive is the new name for the haunted Kentucky location. And it is even creepier to visit during winter!
Talbott Tavern (Bardstown)
Built in 1779, the Talbott Tavern is located in Bardstown, Kentucky. Currently, the haunted Kentucky tavern serves as both a restaurant and a five-room B&B, and it is known for being haunted.
A former accountant recalls coming across a man in a long coat strolling across the top floor… he then turned to face her and began laughing uncontrollably.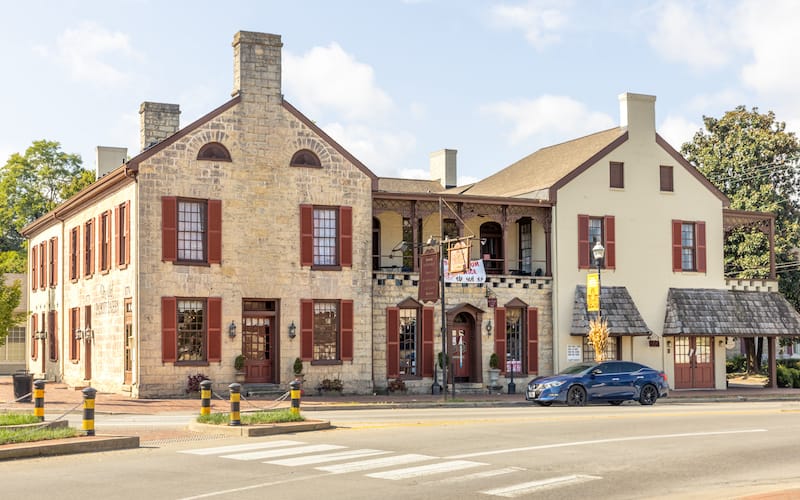 Another famous hotel resident was the lady in white, who forced a couple to flee the hotel in the middle of the night since she was hovering over them while sleeping.
Many workers and visitors to the residence have related accounts such as orbs floating around the rooms, flashes of light without cameras being seen, objects moving on their own, and doors opening and closing when no one is in the building.
Bobby Mackey's Music World (Wilder)
Have you ever heard of a haunted nightclub? Bobby Mackey's Music World, located in Wilder, Kentucky, is one! Hauntings, murders, and suicides have all been reported at the nightclub.
Until 1978, when Mackey bought the property, it was used as a slaughterhouse. Many urban legends surround the site, including that it is a "gateway to hell" and that it is haunted by the spirit of a man who was discovered dead 2.5 miles away.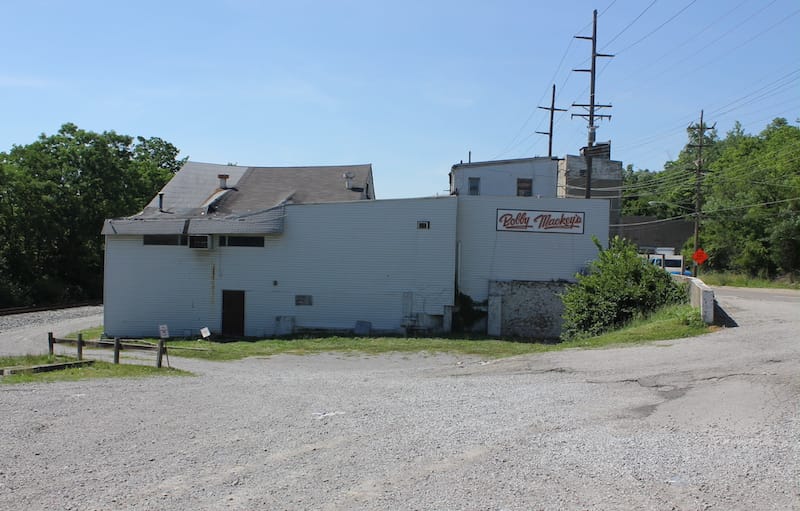 Some believe the murderers were Satanists who cursed the location and vowed to haunt everyone involved in the murder investigation. Another story tells of a pregnant dancer who committed suicide after her father killed her partner, a musician in the club.
Nowadays, the club conducts 2-hour tours during which visitors can learn more about the club's history and legends.
What are the creepiest haunted places in Kentucky, in your opinion? Let us know in the comments! Thanks!
Additional Kentucky Travel Guides You Might Like:
Pin this Kentucky Haunted Places Guide