If you are considering a weekend trip or week-long getaway with your family or friends, visiting Centreville is an excellent place to make some memories.
These are the best things to do in Centreville VA (for first-time visitors)!
Are you planning your trip to Centreville (and NOVA) last minute?
If you're traveling to Centreville and Northern VA last minute, you want to ensure you have lodging ahead of time! Below are some of our top picks!
Best Hotels in Centreville (and nearby):
🚗 Looking for the best way to get around VA? Click here to check rental car rates for Virginia!
People all over the state are attracted to this place for its history, museums, parks, and kid-friendly sights.
Centreville is located in Fairfax County not too far from Washington D.C., with a stake in civil war history, battlefields, and space and air museums.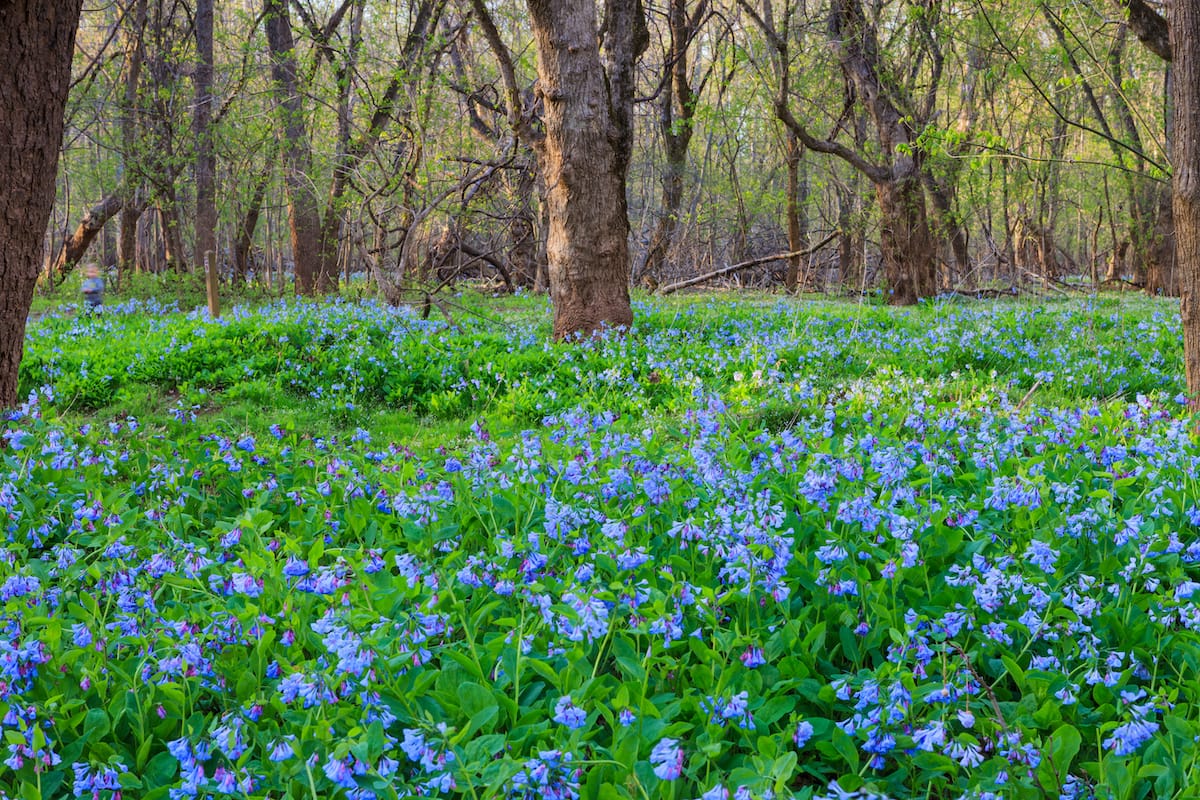 I have put together a list of the best things to do in Centreville to make your next vacation unforgettable and fun! This list is suitable for anyone and everyone!
Things To Do in Centreville VA
Manassas National Battlefield Park
If you are a history person, visiting Manassas National Battlefield Park in Centreville is an excellent place to start. This park has two major sites of the American Civil War battles.
One site exhibits the First Battle of Manassas (also known as the Bull Run), and another shows evidence from the second Battle of Manassas.
At the park's South entrance, visitors can find the Henry Hill Visitor Center filled with historical artifacts such as soldiers' uniforms, electronic battle maps, Civil War-era weapons, and interpretations of the First Battle of Manassas.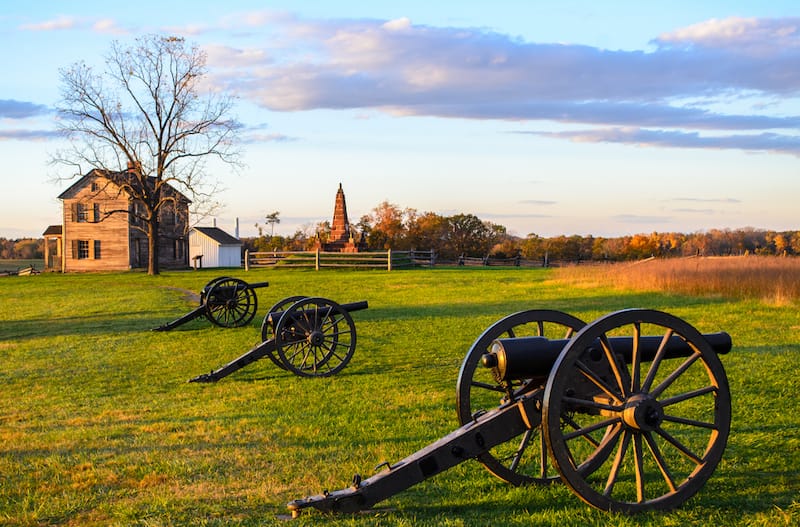 These provide worthwhile experiencing scenes that create enthusiasm for your land.
For nature lovers, this park offers a chance to view wildlife such as the Northern Bobwhite, Grasshopper sparrow, Eastern Bluebird Red-tailed Hawk, and the Long-Eared owl.
Cub Run Stream Valley Park
If you love to go hiking and want to see wildlife along a valley trail screened by trees, Run Stream is a favorite choice.
This valley is a fantastic site of natural beauty with colorful flowers and trees. On top of this, there are so many activities that visitors can engage in, such as biking or hunting.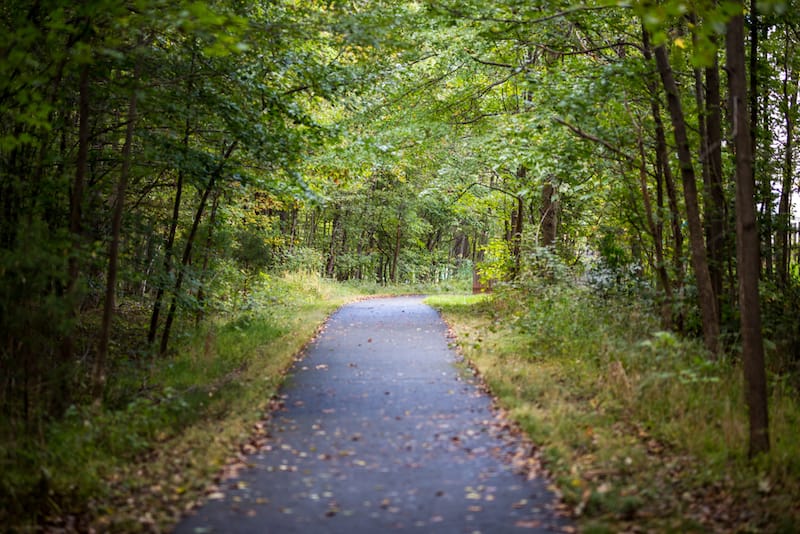 The valley is located near Centreville, and it is around 5 miles of land with a paved path trail and romantic scenery, picture-perfect stream crossings, and plentiful wildlife.
There are lots of beautiful hikes in Northern Virginia you can explore if you have the time. I absolutely recommend it!
Sully Historic Site
If you want to sprinkle a bit of pioneering history in your tour, the Sully Historic Site is one of the top locations to visit in Centreville (and is one of the best DC day trips).
Originally honored by Richeref Bland Lee, a congressman, in 1799, this home is styled with a unique blend of Federal and Georgian architectural styles.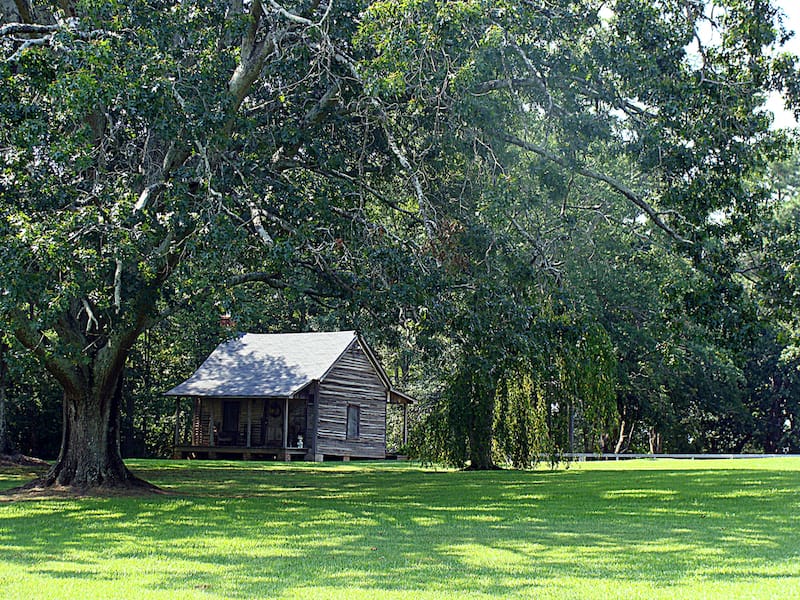 Guided tours are offered to visitors if you're interested in learning more about this area's great history. To sign up for one is easy. Simply go to the Sully Historic Site official website and pre-register or purchase a ticket online.
There are many exciting sights to see here, such as the smokehouse. The smokers hung freshly hunted and prepared animal meat overhead in this building.
Near the end of the site, there is also a tiny slave house to explore.
Kreeger Museum
If you plan to visit Centreville, you must not miss visiting the Kreeger Museum. This is one of the best museums globally because of its modern and contemporary art.
The museum has many painting collections from the nineteenth and twentieth centuries. This immense collection of paintings is a magnetic source of attraction for art lovers.
The original owners of this art collection, David and Carmen Kreeger, began amassing their collection in 1959. In the next fifteen years, they completed the collection of almost the entire museum's exhibit.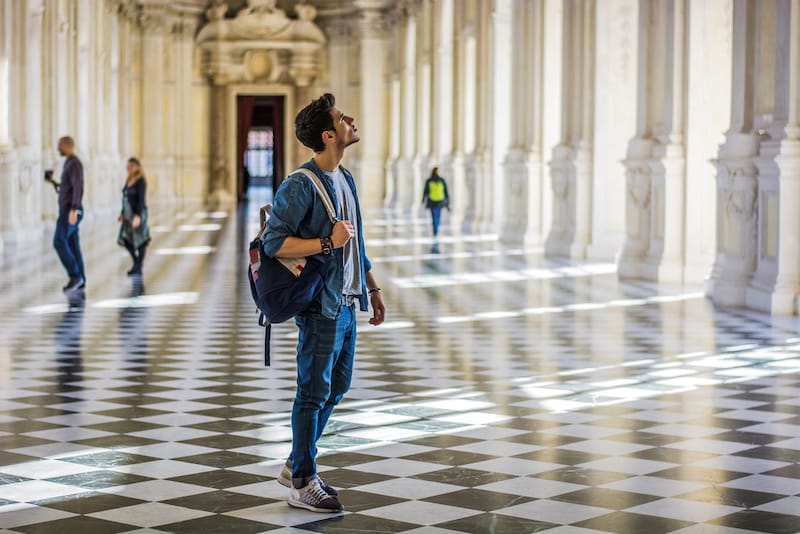 As a result, the art pieces all share common factors, and art lovers will be able to see the thought, love, and attention that the collectors put into purchasing every piece.
Artworks from the nineteenth and twentieth centuries are accented with pieces from Picasso, Monet, Braque, Mitchell, and Stella. There are also works from local artists such as Gene Davis and Simmie Knox.
In addition, unique artworks inspired from across the world, notably in Africa and Asia, are seen throughout the gallery areas.
The museum, originally designed by Philip Johnson and Richard Foster in 1963, is about five acres in size, with surrounding gardens and sculpture-accented terraces.
Besides, one of the other amazing things about this museum is that it offers public and educational programs in which you can freely take part.
The museum's mission is to share music, art, gallery talks, lectures, panel discussions, and architecture programs. Hence, it is one of the most exciting and informative platforms for those who want to join these programs.
Wolf Trap National Park for the Performing Arts
If you are interested in visiting a park with cultural and historical significance, you cannot miss Wolf Trap National Park for the Performing Arts, which is only 21 minutes away from Centreville Center.
Situated on 117 acres of parkland, the unique history of this park started in 1971 with the first performance, starring Van Cliburn, the New York City Opera led by Julius Rudel and Norman Treigle.
There were other performances done by the Madison Madrigal Singers, the United States Marine Band, Choral Arts Society of Washington, and the National Symphony Orchestra.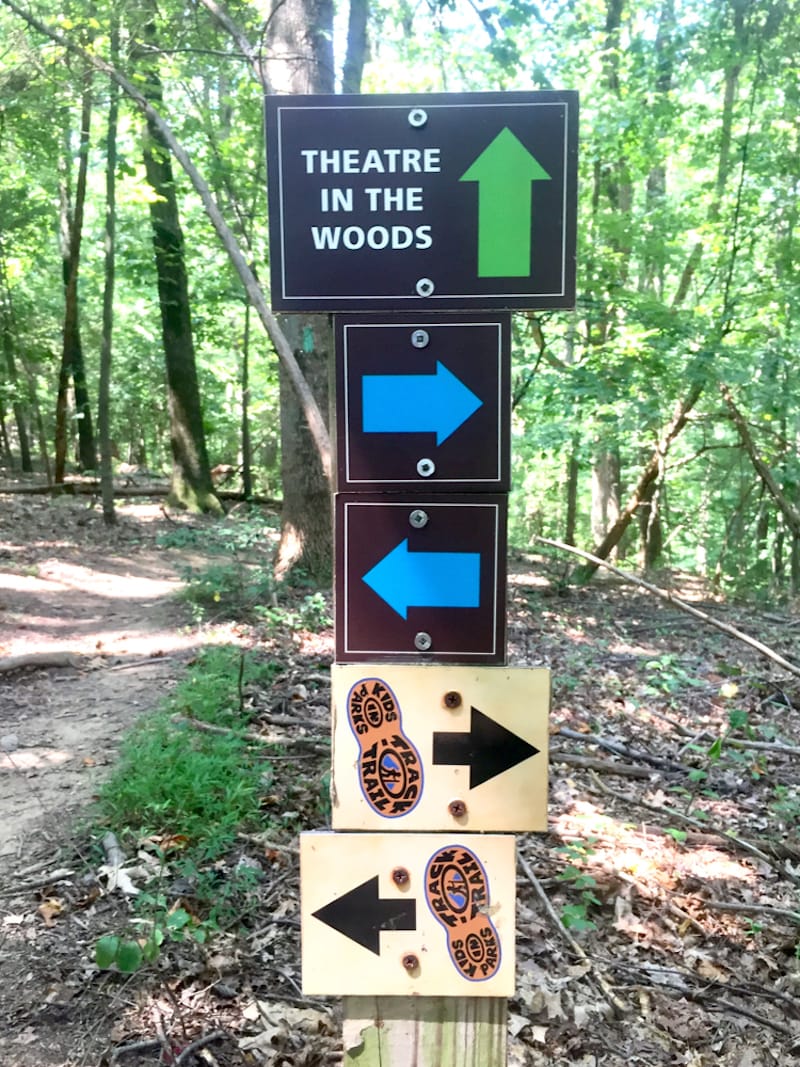 Participants started the first few performances with a training program for actors led by the respected Robert Lewis, an acclaimed Broadway director and founder of the Actors Studio at the Filene Center.
This was also the start of the production of the Musical Theatre Cavalcade, also directed by Robert Lewis. Leo Kerz managed the multimedia set, and Gemeze de Lappe directed choreography, with Johnny Green leading the music.
With these exceptionally talented directors, productions such as The Beggar's Opera and Hair were performed, with Pat Nixon, the wife of the then-President Richard Nixon, there for the opening night performance.
Different theaters in this park are set up for specific types of performances, such as musical theater, dance theater, jazz theater, country theater, and concert theater.
On top of enjoying a variety of theatrical stages, visitors can enhance their knowledge through educational programs. There are also many activities you can do outside of the theaters, such as running trails, hiking, and sledding.
The national park also has indoor venues such as Barns at Wolf Trap and outdoor venues such as the Finance center and the Wolf Trap Children's Theater in the woods.
You can make quick reservations right at the park or online.
National Air and Space Museum | Steven F. Udvar-Hazy Center
The Steven F. Udvar-Hazy Center occupies an area of 760,000 square feet and is an exciting place for visitors interested in the restoration and conservation of the museum's artifacts and archives.
There are various exhibits here, such as a Gemini 7 Space Capsule, a Concorde, Space Shuttle Discovery, Lockheed SR-71 Blackbird, and the Enola Gay.
This museum is located near Washington Dulles International Airport along Route 28 towards the south.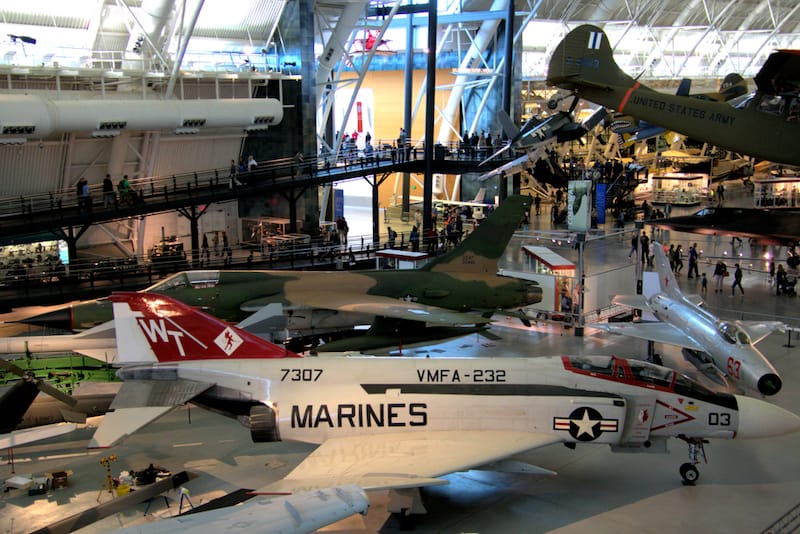 There are many other exhibits to check out, such as a multitude of aircraft and space science, sports aviation, and World War II aviation.
There is also the James S. McDonnell Space and Boeing Aviation hangar, which houses many aircraft and spacecraft.
Bull Run Regional Park
The Bull Run Regional Park is located near the Occoquan Stream Valley, lined with meadows, campgrounds, wildflowers, and other beautiful scenery.
This park consists of 1500 acres and is filled with many fun activities, trails, and ways to explore the park suitable for kids, families, and people of all ages.
The most prominent feature is the Atlantis Waterpark, equipped with slides and a 500-gallon bucket that can cool the family down in any hot weather.
The waterslides in Atlantis Waterpark are massive and brightly colored, one being open to the air at a length of 230 feet and the other a completely closed experience at a distance of 170 feet.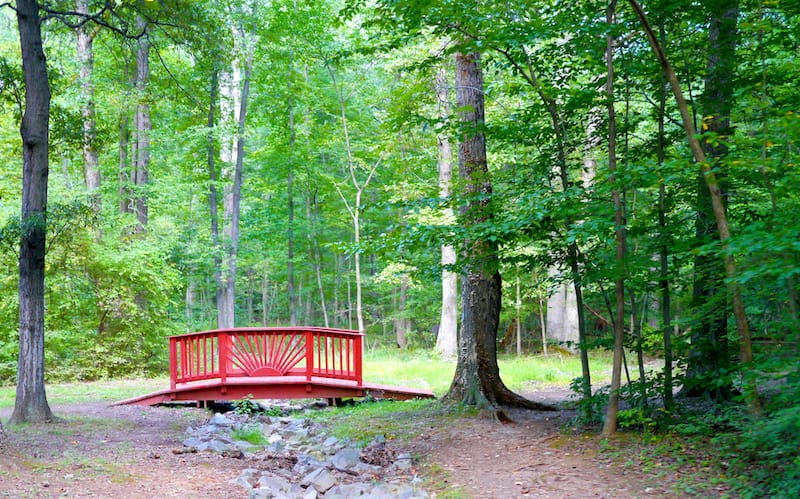 There is also a main pool that's large enough to give all family members a space to splash and play.
Other amenities are available along with the pool and dumping bucket, such as a baby pool, sand play area, and an in-house snack and lunch shop.
Many trails are available for visitors in Bull Run, such as the Bluebell Trail, an exploratory experience of Bull Run's forests in a one-and-a-half-mile loop, and the Occoquan Trail Head, one of the longest trails with a length of 19.7 miles, which connects this trail to other nearby regional parks.
For visitors interested in a more watery experience, the Occoquan Watertrail offers visitors the ability to paddle along a 40-mile route along the Chesapeake Bay waterways.
Along with playgrounds and family camp spots for tents, RV storage, and other amenities, this park offers visitors a camp store that is typically open from 8 AM to 8 PM, offering a variety of snacks, camping supplies, ice, and firewood.
If you are interested in a luxury camping experience, this park offers cabins that can be reserved for a more comfortable camping vacation. All cabins come with electricity, heat and air conditioning, and two rooms.
The Winery In Bull Run
The winery in the Bull Run is situated near Manassa National Battlefield Park. This Winery area consists of 225 acres of equestrian farm and vineyard, where you can be served high-quality Virginian grape wine, the best of which may be the 2019 Delaney.
It is possible to book reservations here, but walk-ins are welcome.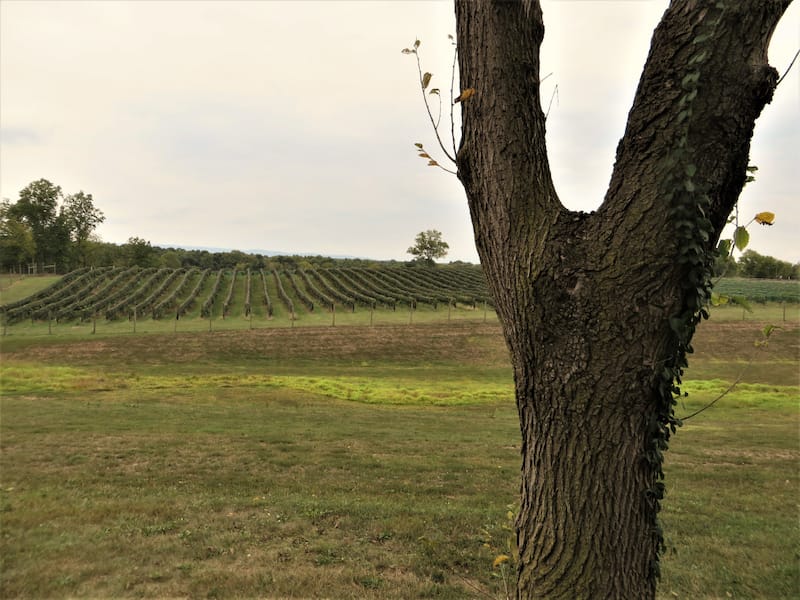 The winery has outdoor lawn seating, campfire date night seating, and many other facilities. If your group is larger than 13 people, the winery recommends making reservations in advance.
Meadowlark Botanical Gardens
Meadowlark Botanical Gardens covers a 95-acre flourished area with a combination of native plants and ornamental display gardens.
There are more than 20 varieties of cherry trees, peonies, irises, native wildflowers, gazebos, butterflies, and birds that create a sanctuary of natural beauty.
This variety of plants and flowers is the specialty of Meadowlark, one of VAʻs top botanical gardens.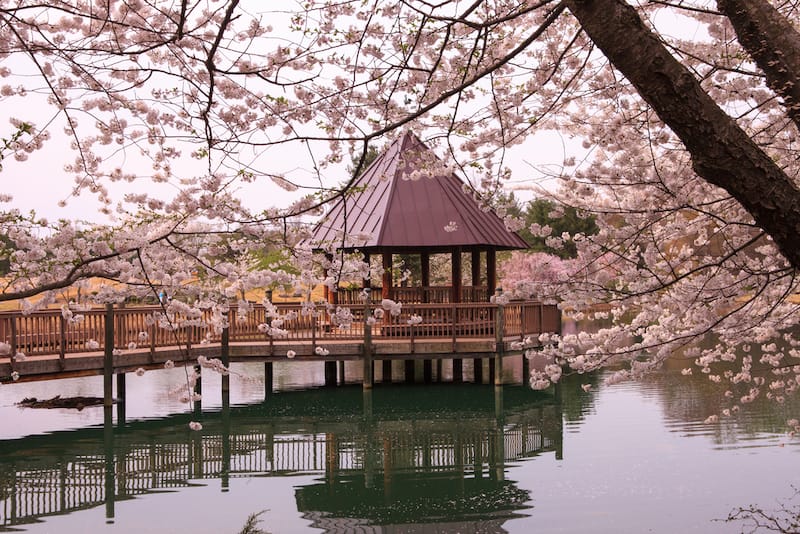 Suppose you want to celebrate any special occasion, such as a wedding ceremony, birthday party, or other events. In that case, there is an Atrium for visitors that you can book for your event.
Walney Visitor Center
Within the Ellanor C. Lawrence Park, with four miles of trails and a spacious area for visitors, you can find the Walney Visitor Center.
Pets are allowed, and although the wildlife is plentiful in this area, and fishing is allowed, the park authorities ask that no wildlife, such as tadpoles be removed to maintain the park's ecosystem.
Walney Visitor Center is a public park that facilitates visitors with historical exhibits and educational programs and was once a farmhouse that was later converted into a visitor center that sees more than 30,000 visitors every year.
This park offers visitors open areas for ball games, nature areas, and history to explore, among other amenities.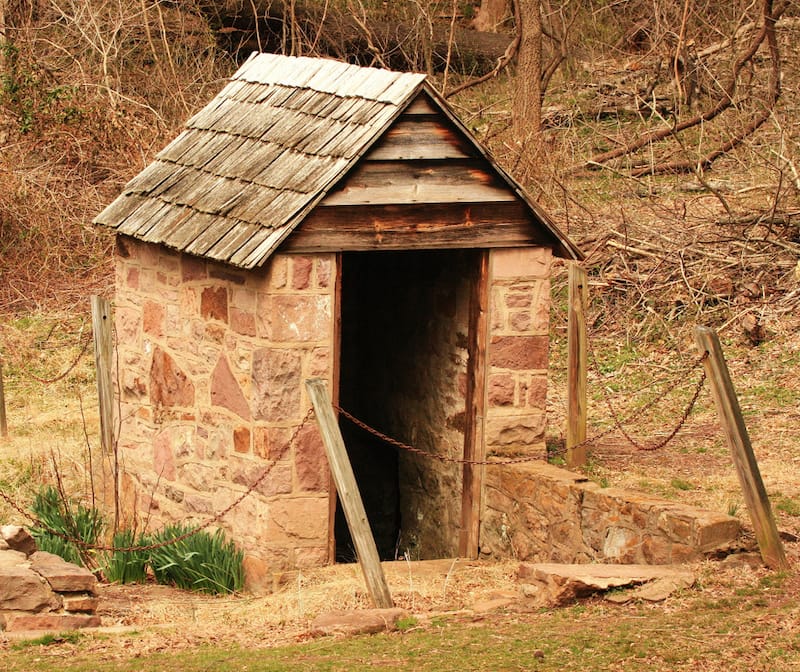 The half-mile hike between the park's pond and the Walney Visitor Center is one of the most picturesque trails to walk in the park, complete with exhibits and other facilities for visitors.
Some trails also feature historical artifacts, such as an 18th-century mill, a miller's house, and a smokehouse complete with fake meat for presentation.
For nature lovers, this park has plentiful wildlife that can be seen, such as deer, turkey, fox, and various birds. The pond is also filled with several wild fish.
Conclusion
Centerville, VA, is one of the best places to visit for families and couples and has a lot to offer for short and long vacation lengths.
We've looked at the top places to visit in Centreville (and nearby), namely Bull Run Park, Meadowlark Botanical Gardens, and Walney Visitor.
So, let us know your favorite things to do in Centreville VA in the comments!
More Northern Virginia Guides
Pin this Centreville Things to Do Guide