Virginia may be a small state considering its size, but it definitely doesn't lack cool things to do! These are some of the best weekend getaways in Virginia!
This list could truly include 100 different destinations in VA. However, we tried to cover some of the large cities, small towns, nature spots, and historical areas of Virginia to give a short overview.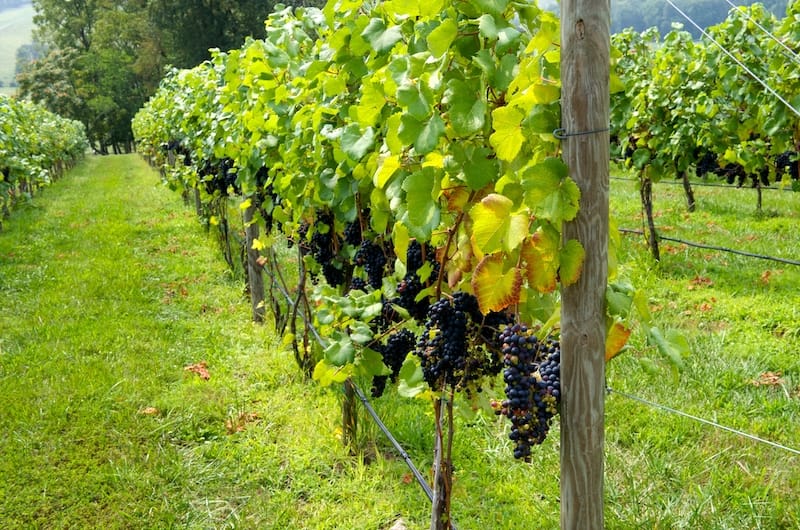 These weekend trips in Virginia are fairly accessible from the main cities and offer a variety of attractions and landmarks for all travelers. Did we miss any cool Virginia weekend getaways?
Let us know in the comments!
Weekend Getaways in Virginia
Richmond
Richmond, which has been an independent city since 1871, is the fourth-most populous city in Virginia. You will find so many amazing things to do in Richmond and it is definitely worth a weekend visit!
It offers a huge range of cultural attractions, like the Virginia Museum of Fine Arts, covering various collections from Europe, the Far East, and the United States.
There is an abundance of parks and leisure facilities accessible in the city. Richmond is known to have year-round activities and gatherings for people of all ages.
There is a diverse array of restaurants, including cuisines from all over the world (and you'll find some tasty BBQ in Richmond, too!)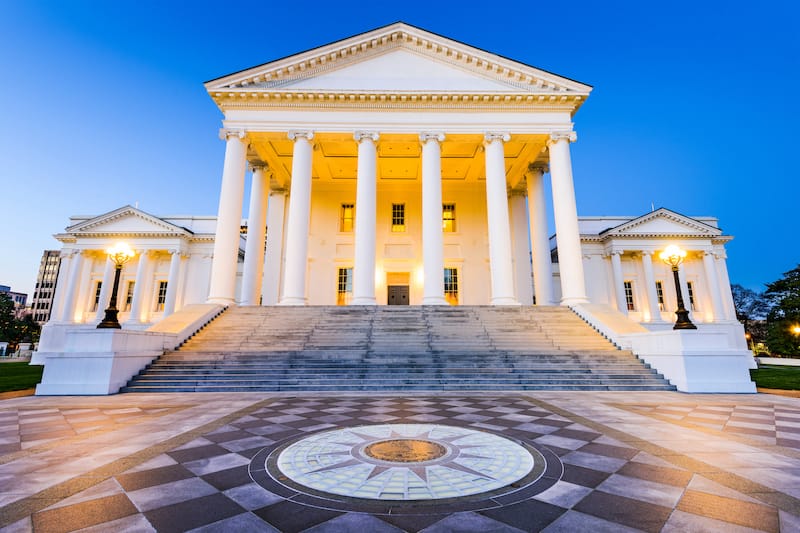 Arts and crafts, dance, music, competitive and recreational sports, games, and special events are among the programs available.
Swimming, boating, canoeing, water skiing, and fishing are all common water activities along with the James and Appomattox Rivers, where over 10,700 acres of parkland runs along both sides of the river.
There are also many hikes in Richmond and nearby to enjoy.
Massanutten Resort
Massanutten Resort is the place where you get 6,000 acres of mountain fun, amazing nature and landscapes, a huge number of amenities, and more.
A great advantage of this place is its accessibility as it's situated in Shenandoah Valley, adjacent to a lot of major towns, trails, and more.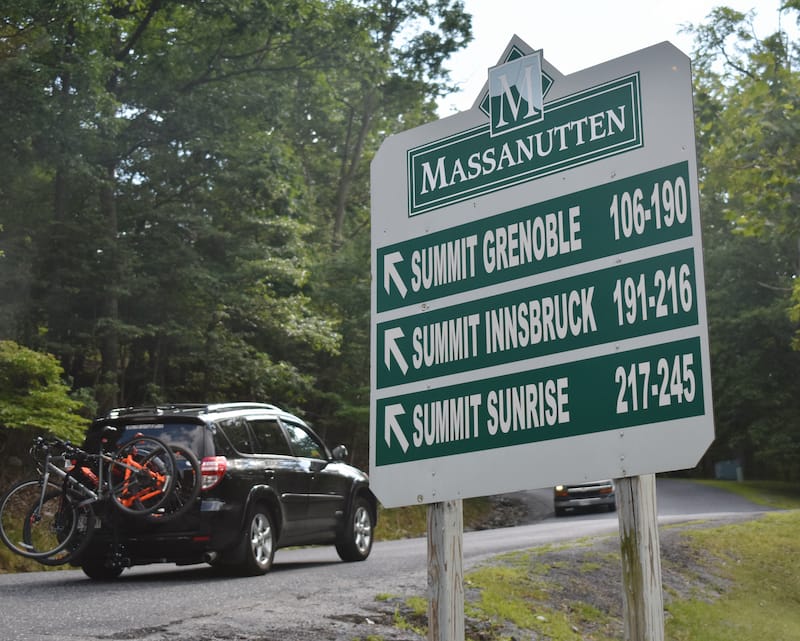 The resort includes an indoor and outdoor waterpark, ski and adventure park area, farm-to-table dining, shopping, entertainment, golf courses, as well as a day spa.
And on the East Coast, it's known to be one of the best all-seasons resort destinations.
Eastern Shore of Virginia
This stunning area of Virginia's Eastern Shore, prominent with its history and nature, stretches for 70 miles and is situated between the Chesapeake Bay and the Atlantic Ocean.
The things you do and see here are aplenty and it is a nature lover's paradise!
ESVA can take you back in time with small fishing villages and many historical buildings.
The Chincoteague National Wildlife Refuge, where the annual Pony Swim and Auction takes place, is one of the most popular and most visited destinations on the Eastern Shore.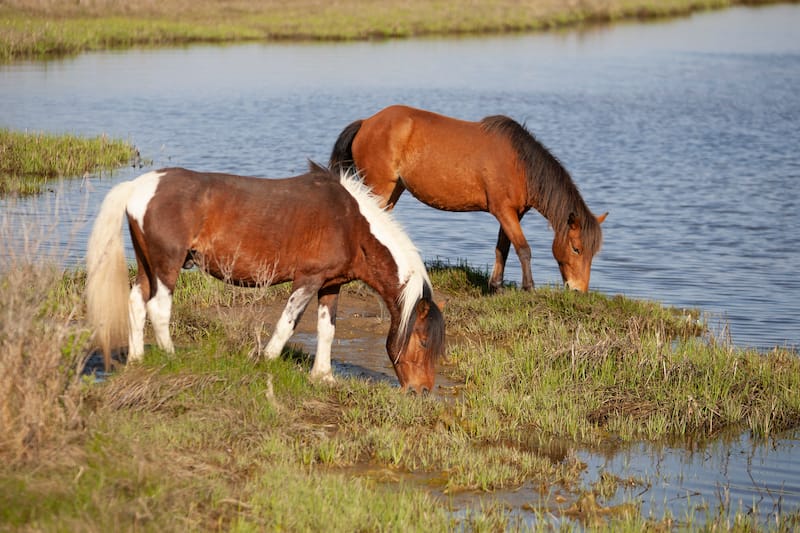 Also, Assateague Island, stretching 37 miles long, is prized for its beaches and for being just a great place where you can watch wild ponies grazing and feeding on the marsh grasses.
Be sure not to miss Cape Charles and Onancock – two of the most charming beach towns in VA!
Shenandoah National Park
This long and narrow park encompasses part of the Blue Ridge Mountains. Shenandoah National Park is Virginia's only national park and is one of the gems of the state.
One of the remarkable features of the park is the stunning panoramic views from Skyline Drive, which is the park's main thoroughfare.
If you plan on taking a scenic drive in this area, just keep in mind that Skyline Drive closes during bad weather conditions.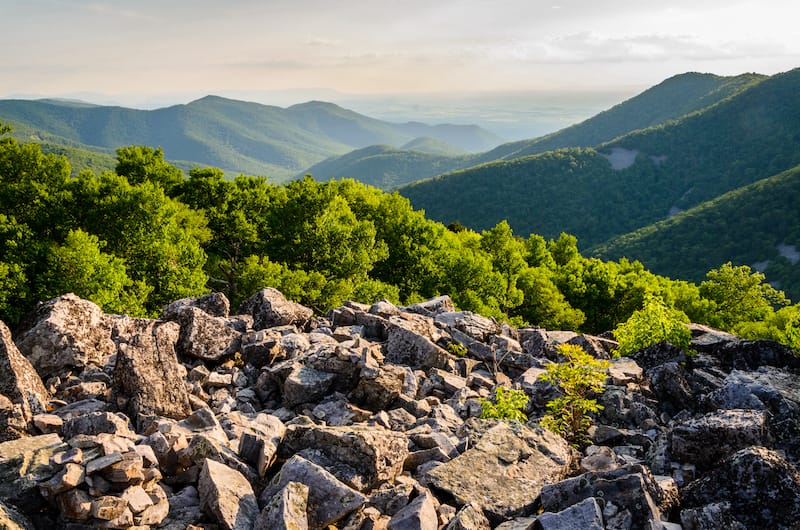 For some great hiking and walking experience, check out Fox Hollow Trail, which is just 1.2 miles, has easy access, and most probably offers some of the best views of the park.
There are also many easy hiking trails in Shenandoah that you'll love if you're not an expert hiker.
Charlottesville
The city is named after the British Queen consort Charlotte of Mecklenburg-Strelitz, who was Virginia's last Queen.
It's located in the eastern foothills of the Blue Ridge Mountains in Central Virginia and is a fantastic day trip from Richmond… or a weekend getaway as the post suggests!
Travelers are welcome to charming boutiques, antique shops, distinguished bookstores, and local wineries. You will also find several amazing hiking trails near Charlottesville.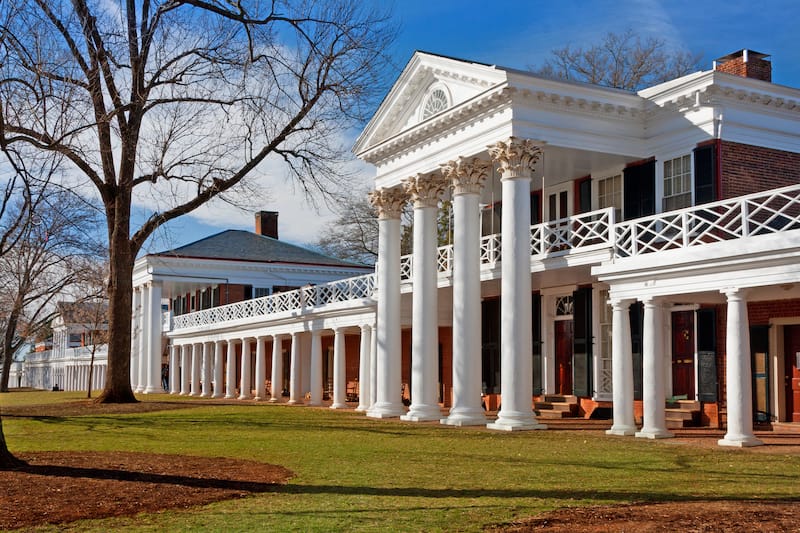 Monticello, the Grounds of the University of Virginia, James Monroe's Highland, and Historic Court Square are some of the best historical attractions of Charlottesville.
You will find cozy coffee shops in Charlottesville and some of the most beautiful parks in the state.
Hot Springs
If you're looking for a "self-care" kind of getaway, this spa town is definitely a great option to consider!
Hot Springs is situated in Bath County, about 5 miles southwest of Warm Springs. It has many historic resorts, as the springs were vital in the development of Bath County.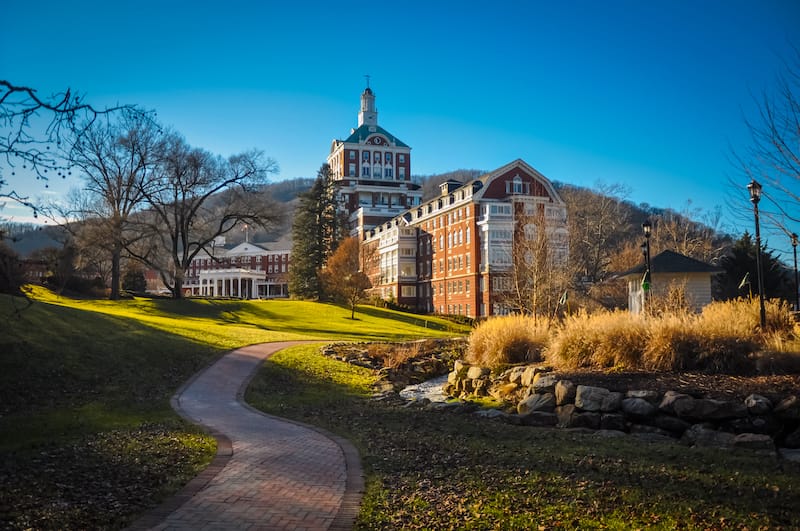 When visiting, you can visit a famous luxury resort that has a history extending for more than two and a half centuries and has been designated a National Historic Landmark.
The Omni Homestead Resort is iconic for its championship golf courses, which have hosted many national tournaments, along with its famous guests, amenities, and more.
The region also has the largest hot springs in the Commonwealth; it has an alpine ski resort (established in 1959 and is Virginia's oldest) and is one of the top winter getaways in Virginia.
Alexandria
Alexandria is located extremely close to Washington DC in the northeastern tip of NoVA on the banks of the Potomac River.
One of the best things to do in Alexandria is to visit the Old Town which is full of local boutiques and outstanding restaurants (and some of Alexandria's best cafes).
Alexandria is also known for its rich colonial heritage as George Washington's Mount Vernon residence, with attractions like Christ Church and Gadsby's Tavern Museum.
The latter is a two-building complex, with regular tours to learn more about life during Colonial times.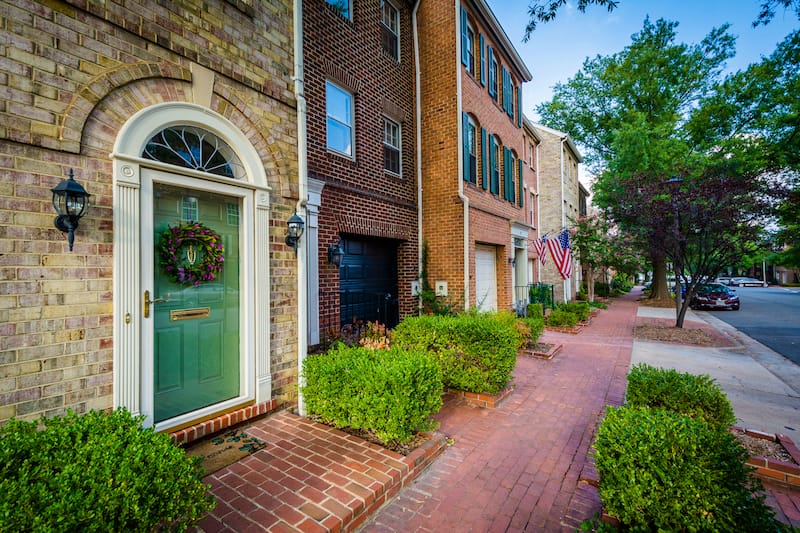 If you're looking for a little more fun and mystery, then check out a ghost tour in Alexandria. You'll be offered a nighttime ghost tour full of unsolved stories and legends.
It's led by a Colonial-costumed guide who leads you through Old Town Alexandria by lantern light.
Don't miss out on the many cool coffee shops in Alexandria when you're there, too!
Grayson Highlands State Park
Grayson Highlands State Park is located near Mount Rogers and Whitetop Mountain, which are Virginia's two highest mountains.
From campgrounds and hiking trails to horse trails and camping areas, everything is available within the parks' borders.
When visiting this Virginia state park, you can hike a trail leading to Mt. Rogers, the highest point in Virginia. It sits at an elevation of 5,728 feet.
The hike is quite easy to complete, and you can take your fluffy friends with you as it's pet-friendly (just keep them on a leash).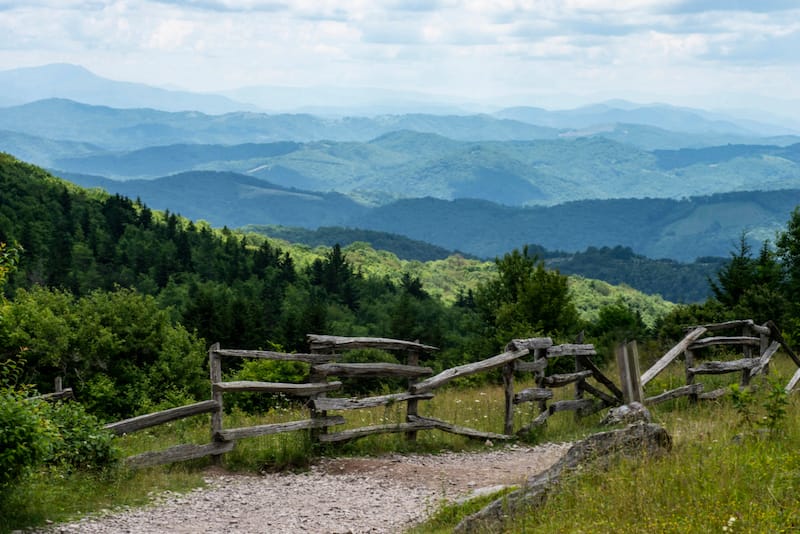 The area of the park is also known for having wild ponies. Thousands of visitors get to the Rhododendron Trail to see them as it's the main trail that will lead you to the ponies.
Roanoke
When railroads arrived in the late 1800s, the city of Roanoke became a manufacturing and transportation hub, as well as a gateway to the American West.
Roanoke is now the most populous city in western Virginia, and also a regional hub for healthcare and transportation-related manufacturing.
A true icon of Virginia's Blue Ridge and a true must-see in the region is the Mill Mountain Star. The star, which is located atop Mill Mountain and looks out over the surrounding valley and the Blue Ridge Mountains, is the welcome sign for travelers.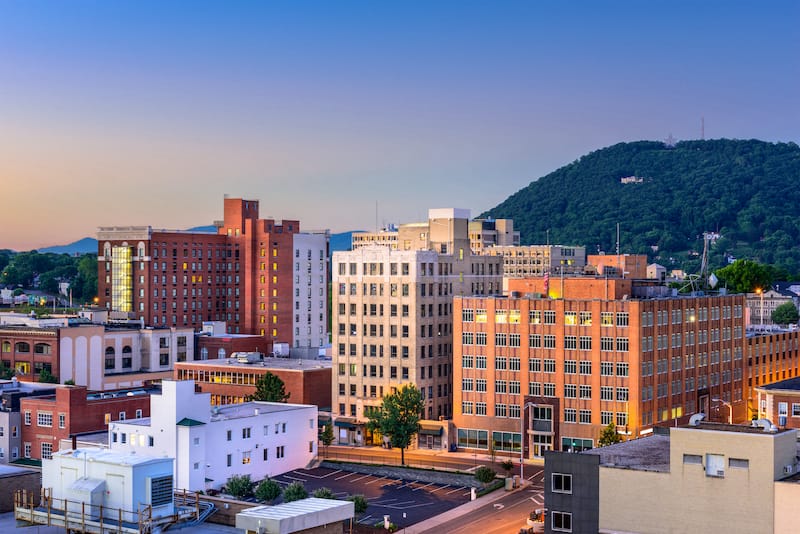 If you're visiting Roanoke with kids, don't miss a chance to visit and enjoy the Discovery Center and all of the hikes and things to do in Roanoke and its surrounding area.
To enjoy some of the city's art and culture, head to the Taubman Museum of Art, the Virginia Museum of Transportation, and the History Museum of Western Virginia.
Winchester
Winchester may not be one of the most popular weekend getaways in Virginia, but in fact, there is a lot to see and explore there!
It's located in Frederick County, Virginia and is the county seat and is home to Shenandoah University, and has a population of just under 30,000 residents. Getting there will take an hour and a half drive from Washington, DC.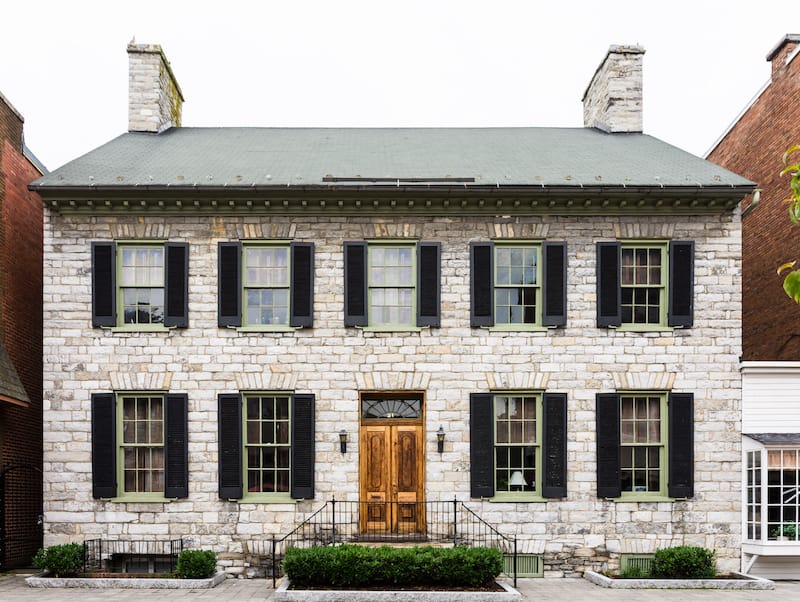 A walk through the Old Town is definitely one of the best things to do in Winchester when you're visiting. It's more than 250 years old and is one of Virginia's most beautiful Old Towns.
You'll find more than 30 restaurants, 60 stores, and many museums and historical sites.
Other fascinating spots in Winchester for visitors in the city are the Museum of Shenandoah Valley, the Patsy Cline House, Handley Library, etc.
Shenandoah Valley Wine Country (and Nearby)
Located in the heart of the mid-Atlantic, Virginia was, in fact, the country's first known wine-growing region. Nowadays, it has over 300 wineries spread throughout the state.
You can start exploring the area 50 miles west of Washington, D.C., in the town of Middleburg, which has its own designated American Viticultural Area (AVA), delineated by the Potomac River. More than 20 wineries can be found there.
Some must-see names include Boxwood Estate Winery, Chrysalis Vineyards. Notably, the latter one prides itself on its Norton wines, which are made from America's oldest native grape variety.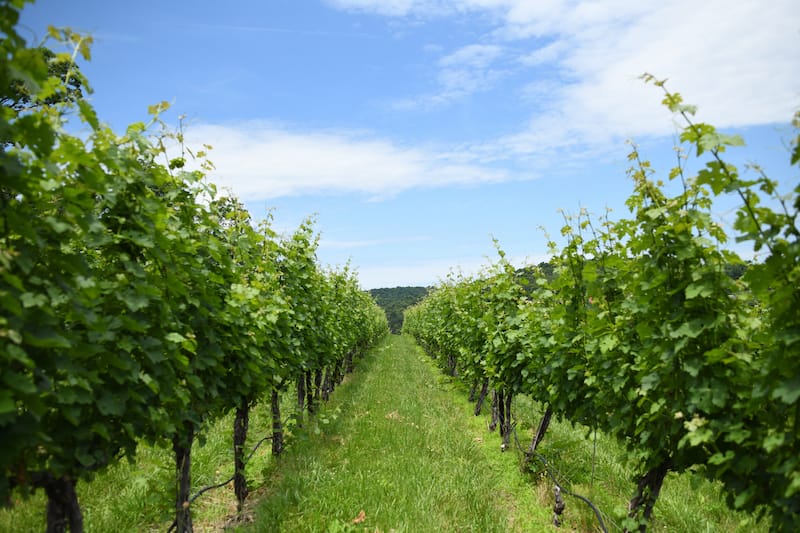 In the Shenandoah Valley specifically, a place you should not miss is Glen Manor. It's a fifth-generation farm with vines planted on steep slopes and focuses on "wines with a sense of place."
The estate produces Sauvignon Blanc, Petit Manseng, and red Bordeaux blends and varietals.
There are so many great wineries near Shenandoah National Park that a weekend getaway to some can be combined with beautiful hikes and views – leaving everyone delighted!
Norfolk
Situated in the southeastern Hampton Roads region, Norfolk has two major regional shopping malls, a waterfront that offers Waterside Festival Marketplace with some amazing places to dine and entertain, and many more attractions.
If you want to get to know the area better, you can take a tour of the Battleship Wisconsin. It is berthed at Nauticus and is regarded as one of the largest and last battleships of the US Navy.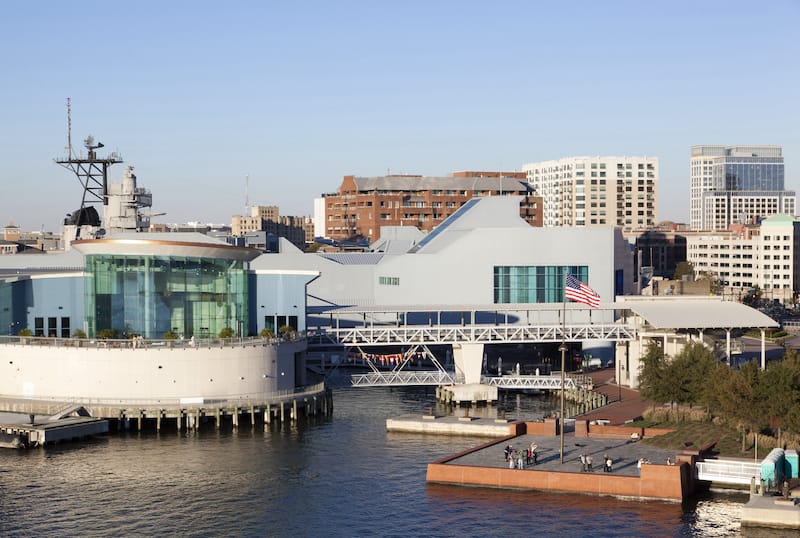 For those interested in the culture of Norfolk, Chrysler Hall (Norfolk's downtown performing arts center) and The Chrysler Museum of Art should definitely be on your Norfolk itinerary!
Back Bay National Wildlife Refuge
This 8,000-acre freshwater refuge, which was founded in 1938, is bordered on the west by the Back Bay and on the east by the Atlantic Ocean and is one of the best day trips from VA Beach.
Wide sand dunes, coastal forests, wetlands, freshwater marshes, ocean beaches, and large impoundments for wintering wildfowl can all be found on the barrier islands.
Bikes, marsh trails, a boardwalk overlook, and also the beach itself provides access to these peaceful areas. Some of Virginia Beach's best hikes are in Back Bay NWR!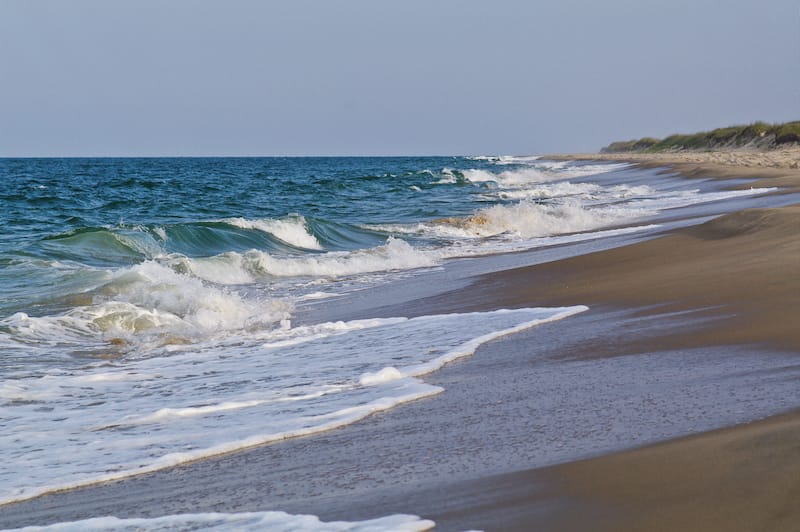 Back Bay National Wildlife Refuge is roughly 18 miles south of the resort area. If you're planning a visit here, note that Back Bay Tram Tours start in April and run until the very end of October.
False Cape State Park is also located in the area and is one of the most beautiful state parks in Virginia. This is one of the best things to do in Virginia Beach and in Hampton Roads in general.
Williamsburg
Williamsburg is part of the Hampton Roads metropolitan area and is located on the Virginia Peninsula.
When visiting Colonial Williamsburg, you'll quickly get why it was the largest American colony and the capital of Virginia.
This place will surely make you feel like you traveled back in time, as you walk through its old but unique buildings and shops, most of which are on their original foundations.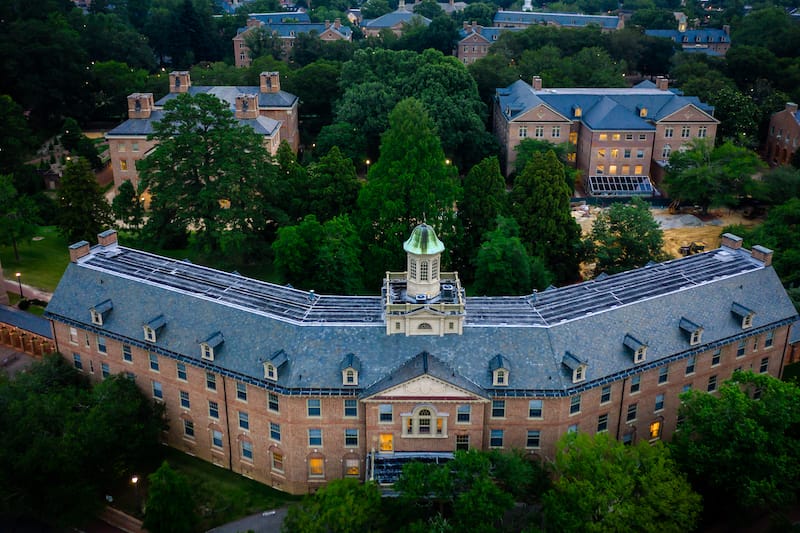 If you're not that interested in the historical part of the city, there are plenty of alternatives you can choose from.
For instance, if you're fond of marine objects and collections, check out the Mariners' Museum and Park, or a movie at Kimball Theatre. Perhaps, also try the Jamestown-Scotland ferry ride, which is free of charge.
Williamsburg is one of the best day and weekend trips from Richmond, Washington DC, and the Hampton Roads area.
George Washington and Jefferson National Forests
A number of recreational activities, nature's beauty, and great history are all incorporated in the George Washington and Jefferson National Forest. There are several Ranger Districts in these astonishing forests and 17 designated Wilderness Areas.
The fall season and scenic drives sound good together, right? Well, if you enjoy that then don't miss a chance to ride through an amazing number of scenic drives! Grayson Highlands State Park (mentioned above) is also in the forest.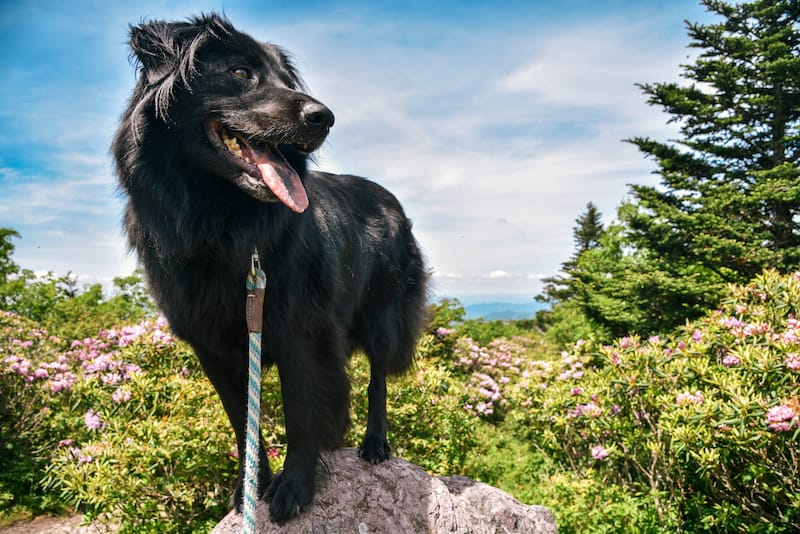 There are so many hiking opportunities within the forest, as well, making it one of the best weekend trips in Virginia.
There are several amazing weekend getaways in Virginia and these are some of our top picks. So, what are your favorite weekend destinations in Virginia? Let us know in the comments!
Additional Virginia Travel Resources